15 Must-See Attractions in Alaska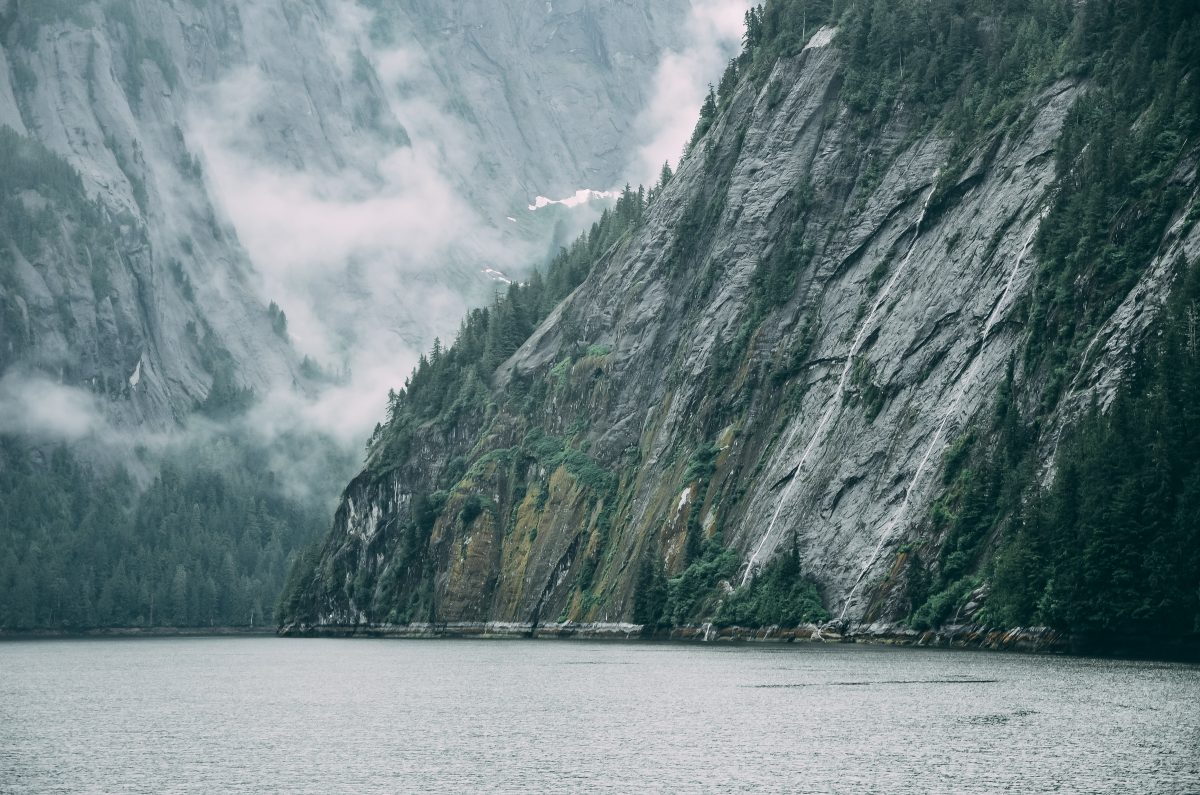 John Muir once said 'To the lover of wilderness, Alaska is one of the most wonderful countries in the world'. We hate to sound like a complete know-it-all, but there are a few things that John Muir got wrong.
First of all, Alaska is not, in fact, a country. Instead, it's a stunning coastal US state that calls Canada when it needs a cup of sugar (the only real legitimate reason why anyone should talk to their neighbour in this day and age!) The second issue is that Alaska is not only a vacation hotspot for those with a penchant for the outdoors. It's also a legitimate holiday choice for anyone of all backgrounds and interests.
The Land of the Midnight Sun is a haven of beauty with towering snowcapped mountains, breathtaking landscapes and a myriad of diverse wildlife. Alaska caters to every interest and hobby. There is certainly something for everyone when you venture to The Last Frontier.
On average, Alaska welcomes 2 million out-of-state tourists with a friendly smile. If you are an aficionado for beauty, adventure and beautiful memories, then you could be on the list as well. If Alaska looks like the next stop on your travel bucket list, then continue reading on and find out the 15 Must-See Attractions in Alaska.
1.
Alaska Native Heritage Centre
Located in Anchorage, the Alaska Native Heritage Centre is an educational and cultural hub that informs and educates the public about the Native Alaskan tribes that populate the state. With informative exhibitions and activities, visitors may learn about the culture and people that have called Alaska home for centuries.
The Heritage Centre is situated on stunning wooded acres that sprawl for miles surrounding Lake Tiulana. The institution is open daily between 9 am and 5 pm and tickets are between $16.95 and $24.95.
2.
Glacier Bay National Park
The Glacier Bay National Park and Preserve is the gleaming diamond in the crown of the city of Juneau. A UNESCO World Heritage Site, Glacier Bay sprawls for a gargantuan 58,406 acres and is a place of magic and wonder. Visitors are treated to stunningly breathtaking sights of snowcapped mountains, majestic tidewater glaciers and rushing rivers. Close your eyes and feel the cool rush of the wind on your face. You'll be in touch with the gorgeous natural beauty that this national park provides.
With a myriad of diverse activities such as kayaking, mountaineering and hiking there is something for everyone at the Glacier Bay National Park and Preserve. Camp under the stars or stay at the luxurious lodging if you want to extend your trip even further. Here at TouristSecrets, we think you won't regret it.
Where on the entire planet can you see the entire water cycle manifested before your very eyes? There are a few, but none more beautiful than the Mendenhall Ice Caves. A 12-mile long glacier located 12 miles from downtown Juneau, the caves are encased in a stunning glacial blue that provides ethereal magic and beauty never before seen.
These gorgeous ice caves are only accessible via a three-mile kayak to the nearest access point and then a one-mile hike. Make sure you take a trip sooner rather than later. This is due to the glacier's gradual melting as climate change warms the ocean.
Although physically demanding, a trip to the Mendenhall Ice Caves is not to be missed. It's a place of otherworldly sublimity and it's breath-taking.
'Santa's not real'. You might have heard this exhausted exclamation from a parent, a teacher or your very annoying sibling. However, those hell-bent on ruining your childhood might be proven wrong when they see the legendarily epic grotto. Awaken your inner child by visiting Santa Claus' House and get into the Christmas spirit, even in July!
Visit the merry abode of Saint Nicholas and grab some holiday gifts to give to friends or family. Visitors can also see Santa's helpful reindeers, drink a cup of warming coffee at the indoor coffee shop and marvel at the world's largest Santa statue. If you're lucky enough to go during the holidays or summer vacation, you may even be able to catch the man himself!
5.
Anchorage Museum at Rasmuson Centre
Learn about all things Alaska within a myriad of diverse subjects at the Anchorage Museum at the Rasmuson Centre. This ginormous museum is solely dedicated to studying and exploring the lands, people, art and history of Alaska.
The museum opens its doors to 180,000 visitors every year. It's a regular appearance on lists detailing the most popular tourist attractions in Alaska. With several informative and regularly changing exhibitions on show, the museum informs and educate adults and children alike.
The museum is open daily between 9 am and 6 pm. Ticket prices are $18 per adult, $12 per senior citizen and $9 for children between 3 and 12. Children under 2 receive free admission and Alaskan residents receive specially discounted ticket prices.
Discover the secrets of the sea at the Alaska SeaLife Centre located in the city of Seward. It is Alaska's premier public aquarium and only permanent marine mammal rehabilitation facility. The aquarium presents a series of informative exhibitions and educational programmes that appeals to everyone, young and old.
Within the large sapphire blue tanks, you can see the natural beauty of sea life right before your very eyes. Visitors can venture on their self-guided tour or join the special 'Behind the Scenes' tours and 'Animal Encounters' shows, provided by the SeaLife Centre.
On these incredibly uniquely special opportunities, visitors can witness the magnificence of ocean life first hand. Whether it is connecting arm-to-arm with an octopus or feeding a puffin or a seal, guests can see for themselves the natural magic of these wonderful aquatic species. Alaska SeaLife Centre is open daily between 9 am and 9 pm. Adult tickets cost $29.95 and children tickets cost $17.95. Discounts are available to Alaska residents and members of the military.
7.
Kenai Fjords National Park
Located in the Kenai Peninsula with the city of Seward nearby, lies a glittering landscape of snowcapped mountains and icy glaciers.
The cool wind blows around those who visit this stunning national park. Despite being the smallest national park in Alaska, Kenai Fjords is home to the Harding Icefield, one of the largest ice fields in the United States. There's also a diverse variety of land and marine mammals including bears, moose, humpback and killer whales.
If you want to feel the natural beauty of winter in all its element, there is no better place to see it than the Kenai Fjords National Park. The park is only accessible by boat, airplane or hiking.
8.
Alaska Wildlife Conservation Centre
Dedicated to preserving Alaskan wildlife, the Alaska Wildlife Conservation Centre is a non-profit organisation that places importance on the conservation and protection of varying native species. The conservation centre is a wildlife sanctuary for orphaned or injured wildlife. They also host a variety of education and information programmes.
These informative programmes educate the public on the importance of protecting these stunning creatures. Visitors can get an up-close look at how these animals survive and thrive in their natural environment. These were done through the mediums of drive-through, walk-through or self-guided tours. The conservation centre is open daily between 8:30 am and 7 pm and ticket prices range from $11 to $16.
9.
Denali National Park and Preserve
Climb the tallest mountain peak in North America at the Denali National Park and Preserve. With a wild terrain of tundra and spruce forest, the park is also home to numerous diverse wildlife species including grizzly bears, caribous, wolves and Dall Sheep. This imposing mountainous park offers visitors the chance to bike, hike and mountaineer throughout its vast span of 6 million acres.
In the wintertime, visitors can experience fun, thrilling and adrenaline-pumping activities including dog-sledging, cross-country skiing and snowmobiling. The Denali National Park and Preserve offer guests diverse opportunities of fun, adrenaline and high activity, but also allows them to experience the natural beauty of Alaska's jewel.
10.
Katmai National Park and Preserve
Spectate at the feral yet majestic beauty of Katmai National Park and Preserve. Spanning just under 5 million acres, this national park is notable for its vast collection of brown bears, 18 volcanos and The Valley of Ten Thousand Smokes.
Due to its expansive variety of wildlife, the national park has been appreciated and valued. Visitors are offered multiple opportunities to fish, hike, camp or go bear-watching in these gorgeous surroundings or gaze at the magnificent monumental structure that is eponymous of the park's name.
11.
Gates of the Arctic National Park and Preserve
Situated entirely north of the Arctic Circle, the northernmost national park in the United States is completely untouched by a civilization with no roads or trails permeating the park.
The Gates of the Arctic National Park and Preserve is the second largest national park in the United States. Spanning 8,472, 506 acres, it is larger in area than the entire country of Belgium!
Due to its remoteness and lack of supportive infrastructure, Gates of the Arctic is the least visited national park in the United States. This makes it one of Alaska's best-kept secrets and its an attraction worth visiting. Visitors can camp within the park and feel the natural beauty and tranquillity that this park uniquely provides.
12.
Tongass National Forest
The green and blue jewel that is the Tongass National Forest stands proudly in Southeast Alaska. The largest national forest in the United States is not only comprised of sprawling green fields of flora and fauna but also fjords, glaciers, mountainous peaks, waterways and the islands of the Alexander Archipelago.
With over one million visitors per year, the park offers a host of recreational opportunities. Camp under the stars either in luxurious cabins or a communal campground or hike through a dense forest, alpine meadow or wooded trails.
Canoe, fish or sail on the serene fjords and waterways. Spectate at the magnificent wildlife including bears, eagles, whales, and countless other animals. No matter what tickles your fancy, there is something for everyone at the Tongass National Forest.
East of the Anchorage Bowl, the Chugach State Park dominates the skyline. Visitors come to this park in droves to witness the sublimity of the natural elements. Established as a park in 1970, Chugach State Park was created to provide recreational activities, protect the scenic value of the Chugach Mountains and ensure the safety of the water supply for Anchorage.
As the third-largest state park in the United States, visitors are spoiled with a choice of diverse activities and attractions. Eklutna Lake is popular with equestrians, bicyclists, and hikers in the summertime, and cross-country skiers and sledders in the winter.
Eagle River is perfect for avid watchers of wildlife and native Alaskan animals. However, for those who wish for respite from the world and wants to get in touch with the sheer natural beauty of the park, you're in luck. The Hillside Trail System leads to a viewing deck that overlooks the city and treats visitors to stunning panoramic scenes.
In contrast to the active, adrenaline-pumping activities that are offered everywhere around Alaska, the gorgeous Chena Hot Springs Resort provides ample opportunities for rejuvenation and relaxation.
Widely known for its hot springs, stunning views of aurora borealis, geothermal powered facilities and a quirky Ice Museum, the resort opens its doors to thousands of visitors every year. Treat yourself to a vodka appletini served in a handmade ice glass when you venture on the Ice Museum Tour. Also, take a dip in the natural hot springs rock lake.
Make sure to also catch the awe-inspiring scenes of the natural phenomenon that are the Northern Lights. If you're looking for a place to relax and unwind in Alaska, there is none better than the Chena Hot Springs Resort.
15.
Mount Roberts Tramway
Take in the stunning views from a birds-eye perspective when you take a trip up the Mount Roberts Tramway. Starting from the cruise ship docks located in downtown Juneau, the tram makes a six-minute ascent of Mount Roberts. This ensures that passengers are rewarded with gorgeous panoramic scenes of the mountain.
At the top of the tramway, a restaurant, theatre, a nature centre and an array of retail shops are available for the enjoyment of passengers. Also, connections to trails that go up or down the mountain for further recreation are available.