The Ultimate Cruise Packing List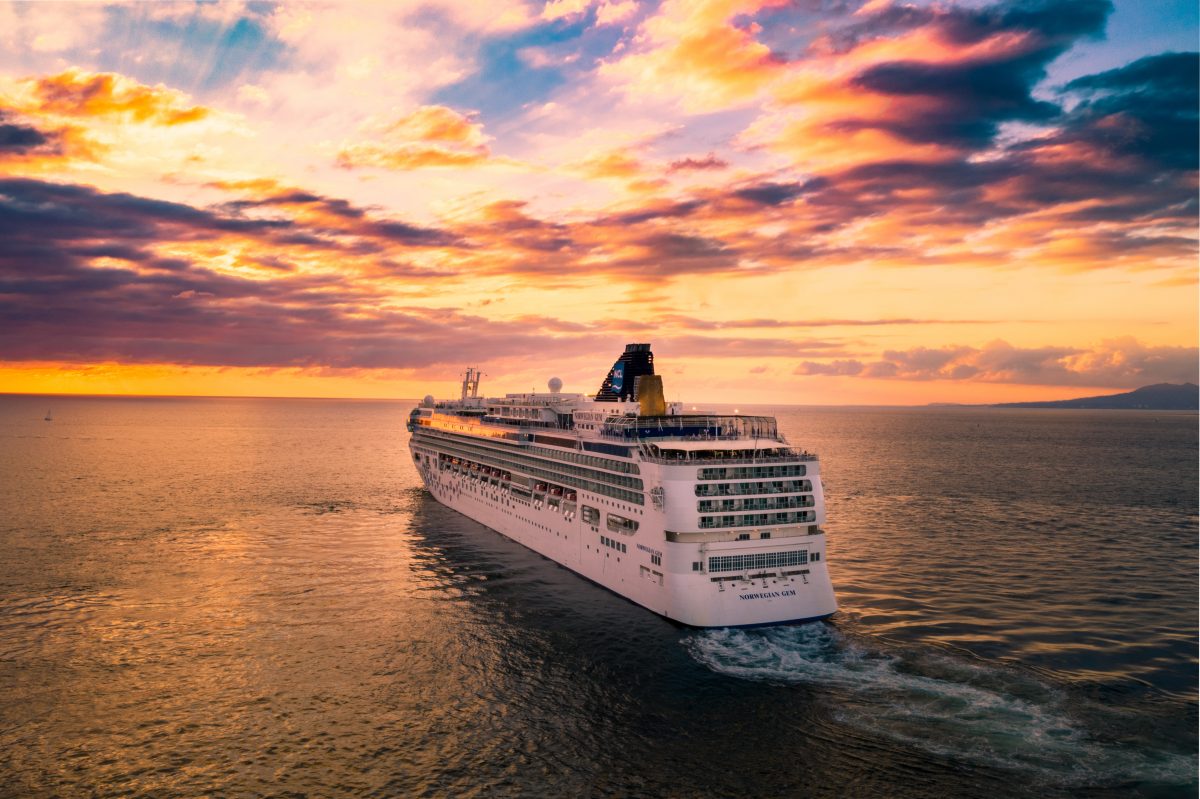 Sun, gorgeous beaches, breathtaking views, endless buffets and all the entertainment you can imagine. Cruises offer it all and are a fantastic vacation option for all ages. Families, friends, couples and even singles are able to enjoy cruises that traverse the globe in all seasons and climates.
If you're planning on taking a cruise, here are some cruise essentials you will need to include on your comprehensive cruise packing list. These items will ensure you have the best, stress-free experience and can focus on the relaxing you deserve!
Depending on the location and season of the cruise, you may need to adjust accordingly. For example, you wouldn't take a winter coat on a cruise to the Bahamas, but you would definitely want it on a cruise to Alaska! This cruise packing list will provide a baseline of items you need for any cruises. Chuck in a few of your personal favourites and don't bother to rack your brain for your next cruises.
Logistics
Of all things, your passport must not be left out of your cruise packing list. As a cruise essential, you will need it to get on and off the cruise ship at various ports and it can act as a verification of age and identity when shopping or dining. Some people bring paper copies of their passports; however, you don't need to as long as you're careful and mindful when packing.
It's always better to be safe than sorry. Having a printed, paper copy of your itinerary and boarding information is a security that everyone needs during your cruise holiday. You may also need paper boarding passes, which is dependent on the cruise line. Be sure to check what you will need before you leave for your vacation. In addition, if there is anyone in your family who has an allergy or sensitivity, it's a good idea to print out the allergy-friendly menus so you're able to plan ahead of time. There's nothing worse than standing at the buffet, looking for gluten-free options when everyone else is halfway done with breakfast.
3.
Waterproof document holder
All of those important paper documents are vulnerable to water, which you will literally be surrounded by! Fear not, a waterproof holder is a life saviour to all of your important documents. From your passport and ID to your itinerary and allergy-friendly menus, you never need to scratch your head for soaking paper sheets. Ideally, find one that comes with a lanyard. This allows you to have all of your important documents easily accessible without having to sacrifice a hand that could be holding shopping bags or margaritas on a cruise!
If you're going to be packing suitcases, you will need a high-quality luggage tag. The complimentary paper tags are flimsy and can easily rip, which can lead to long delays in finding and delivering your luggage. Amazon has some great waterproof options, or you can buy them through most cruise lines.
This one is valuable not only for recreational activities like taking pictures but also for logistical purposes. If you have booking information or room assignments on your phone, you will want to be sure it is protected and working when you need it!
Toiletries
A note about toiletries: many of these items are available in the shops that are located on the cruise ship; however, they are often priced extremely high. Save time and money by preparing these items ahead of your trip.
1.
Motion sickness medication
Trust us, no five-star cruise is good enough for you if you're physically unfit for it. Most people would include sunscreen as their number one toiletry, and that is wildly important but if you can't even leave the bathroom, you won't need sunscreen. Imagine you travel to a port across the country, get on a beautiful all-inclusive cruise ship that has limitless food, water slides, pools, excursions and endless entertainment only to spend most of it in a small bathroom while your stomach tries to leave your body. It's not a pleasant scene. You don't want to waste your time or money sitting miserably in your room so be sure to bring a multitude of motion sickness medication for the bumpy waves. Dramamine, Sea Bands, ginger drops (hard ginger candy) and anti-nausea medication are all excellent ways to prevent and combat seasickness.
2.
Sunscreen and Aloe Vera
Of course, sunscreen is still extremely important, and you should have at least two different kinds in addition to some Aloe Vera gel. Ensure you have a waterproof sunscreen and a facial sunscreen. As many large bottles of sunscreen can cause breakouts or rashes on sensitive skin areas like the face and neck. If you do end up burning a little, aloe will soothe your burns and help you recover quickly so you can continue enjoying your cruise!
Don't ever leave your room without sanitizing wipes. If it's not for emergencies, you can use these to wipe down items like door handles and remotes in your room. If you bring a small or travel pack, you can take them with you when you port. Clearly, port restrooms don't have a reputation for being the cleanest bathrooms in the world.
4.
Poopurri or preferred toilet odour neutralizer
Poopurri is a life saver. It comes in a spray bottle and when you need to spend some time in the restroom, simply spray twice on the surface of the toilet water and it will completely trap all the smells from the escaping the toilet. The occupants of your room will thank you for including this cruise essential. Stick with citrus scents rather than sweet scents for maximum odour neutralization.
Your clothes are sure to be wrinkly after being stuffed in a suitcase and surrounded by humid air, the worst part is most cruise lines do not provide or allow irons in the rooms. Downy Wrinkle Release is a quick way to not only smooth your clothes but also give them a fresh scent. Your overzealous friends probably wondering how you keep your clothes looking sleek even on a cruise.
And The Rest!
These are a great way to not only organize your toiletries but also to protect your other luggage. Putting shower bottles, sunscreen or other liquids into sealable bags will ensure that even if they do spill, your clothing and documents will be protected. Another option is the waterproof storage cube Amazon sells. These help to organize your luggage as well as protect it! Believe it or not, spending a few bucks for these storages could be your greatest investment on a cruise holiday.
Chances are that if you're going on a cruise, you will be spending time in the sun. It's imperative to stay hydrated at all times and a water bottle will help you do just that. In addition, many cruise lines offer endless soft drinks, tea, flavoured water, etc. but only provide small cups. Bringing a reusable bottle will allow you to fill up less often and spend more time having fun!
Many of the rooms only have a few outlets for charging your devices, which is why a power cube is important. It is typically a cube shape that plugs into the wall and has four outlets for traditional chargers and two USB ports for mobile devices. If you need to simultaneously charge your phone and laptop while curling your hair and charging your clippers, power cubes are an invaluable item for your packing checklist. Many people bring surge protectors but those are being banned by more and more cruise lines. Power cubes are great alternatives that still provide the power you need.
Sunglasses are an essential accessory, but many people simply bring along their normal sunglasses. Even if they're a designer, it's important that they offer UV protection. Ensure your glasses offer UV protection (the sun on the water is blinding!) and consider investing in a pair with both UV protection and polarization. The UV protection will keep your eyes safe while the polarization will eliminate glare.
A lot of people only bring sandals on cruises. While that's great if you're only planning on hanging out by the pool, you'll need more protection if you're going to go on excursions or even shopping (you'll do a lot of walking even simply shopping around the ports). Tennis shoes, hiking boots, walking sandals or any variation can work. You'll have to decide which ones are best for you and what you're planning to do.
There are infinitely more items you could include on your cruise packing list; however, these will provide a good foundation. Start with these and you'll be well on your way to having the best vacation of your life. Bon Voyage!
Feel free to let us know what we missed, we are happy to hear from you!