Heated Jackets You Need To Travel In Style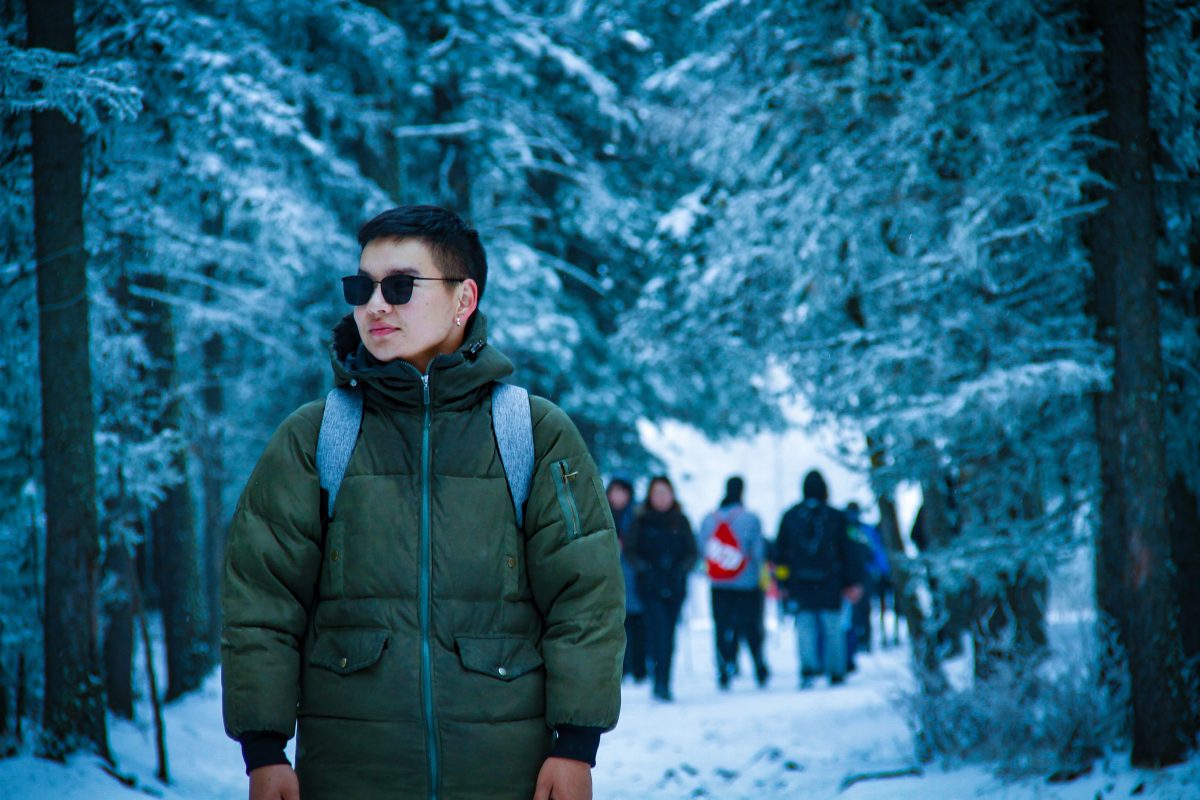 Travelling during the cold winter period can be daunting if you do not have the right materials to protect yourself against the cold winds. Have you ever been on a holiday and noticed the cold bitter breeze getting the better of everyone? You may have noticed that the ordinary winter coat isn't just enough. Fret not, as heated jackets have you covered.
One might think that a heated jacket may be dangerous in a sense. Heated jackets are completely safe to use.
You may wonder which one of these heated jackets offer the best value and price while you prepare to travel in style, this article will guide you in choosing a heated jacket that will fit your preference. Check out these 7 heated jackets that have a comparative advantage over others.
7 Best Heated Jackets To Help You Travel In Style
1.
Milwaukee M12 Front & Back Heated Jacket
If you are a fashionista who would love the combo of both fashion and value, then the Milwaukee M12 Front & Back Heated Jacket is for you. The heated jacket has some outstanding features which make it the top of our list.
The Milwaukee M12 Front & Back Heated Jacket is not only made with a sleek attractive finish which makes it appealing to the eye, but it also comes with a multi-adjustable insulator that helps to trap heat within the jacket and keep you warm.
This battery-powered jacket is designed to provide heat to the chest, fingers, and back. The level of warmth for each region can be altered individually. Hence, if you desire to increase the warmth in the back without a corresponding increase of warmth in the arm, you can effortlessly do this.
This heated jacket is wind and water-resistant. The durability of its materials is also commendable.
However, Milwaukee is quite expensive for some people to buy. In addition, the batteries are sold separately, hence extra expenditure.
Pros
➔ Adjustable features
➔ Sleek and Attractive Features
➔ Wind and Water Resistant
➔ Independent Adjustable Insulators
Cons
➔ Expensive
➔ Battery sold independently
2.
Vinmori USB Heated Jacket
Vinmori USB Heated Jacket is appealing and has several distinctive features, especially for women. The heated jacket is multi-functional and can fit into several sports activities. Its detachable sleeves which make it convertible to enable women to use it for playing hockey, hiking as well as several other outdoor games which makes the vacation fun-filled and memorable.
In addition, the Vinmori USB heated jacket can be bi-powered with either a USB or rechargeable battery. With a range of temperature from 86-122°F, you can choose your desired warmth temperature
Furthermore, the convenience it gives to its users is also top-notch. So, if you are looking for a user-friendly heated jacket, the Vimori USB is a good deal. Your convenience is guaranteed as it is made with anti-pilling materials.
However, Vinmori needs to up her game with the durability of this attractive jacket because it creates a dark spot on its great features.
Pros
➔ Detachable Sleeves
➔ Convenience
➔ Adjustable insulators
➔ Classic and Attractive
Cons
➔ Less Durable
➔ Size incompatibility
3.
Dewalt Camo Heated Jacket
We all engage in diverse activities during vacation or holiday. The Dewalt Camo Heated Jacket is for you if you love hunting and other outdoor games.
This heated jacket will give you the perfect protection against cold and snow. Moreover, this heated jacket has numerous varieties of adjustable warmth options to provide in three body locations. Aside from providing warmth that lasts for about 7 hours all thanks to the 22MAX battery, you can also regulate the warmth to three different temperatures with an LED controller.
The Camo-designed heat jacket comes a handful of pockets. If you are considering buying this jacket, you should put in mind that it is a bit heavy. In addition, the battery's durability can be influenced by the temperature setting.
Pros
➔ Comes with Pockets
➔ Multiple Temperature Regulation setting
➔ Water-Resistant
Cons
➔ Bulky in size
➔ Low battery span
4.
Ravean Women's Down Heated Jacket
Ever thought of a jacket that is multifunctional and fits in both in the winter and summer period? Then, the Ravean Women's Down Heated Jacket will be the right pick.
First of all, this gives you the maximum comfort to either use it as a heated jacket where it provides warmth at a temperature of -10F to 55F as well as the choice of switching it off completely and use it as a regular jacket. In addition, you can also separately alter the temperature of the multiple warmth region (chest, back, pockets).
The Ravean Women's Down Heated Jacket is water-resistant. You can also use it to recharge your mobile phone.
However, the battery life span is low. Also, there is an extra cost of sending as the battery is sold independently.
Pros
➔ Water-Resistant
➔ Permits Phone Recharging
➔ Fashionable and Attractive
Cons
➔ Low Battery Span
➔ Independent Battery Purchase
5.
PSJ120 12 V Max Heated Jacket
Multi-functionality is a virtue almost all consumers' desire for the price they pay for value, and without a doubt, you aren't an exception.
The Bosch 12 V Max powered heated jacket is a great deal when it comes to multi-purpose function. It gives you the choice of charging any USB port compatible electronics such as your smartphone. Furthermore, this provides you with the needed warmth needs to enjoy your fun while on vacation or travelling.
This heated jacket also comes with five (5) pockets as well as a multi-temperature regulation setting; low, medium, and high. Furthermore, it is also made with wind and water-resistant materials hence a great deal for you.
Pros
➔ Water and Wind Resistant.
➔ Power USB port compatible devices
➔ Multi-temperature regulation setting
➔ Five (5) internal and external pockets
Cons
➔ The battery life span is influenced by the choice of the temperature setting
This heated jacket like others is multi-functional. It has both internal and external pockets that can provide warmth for you during the winter. Another, this can also power USB port compatible electronics such as phones. Its electronics are also with a detachable hood to cover the neck region.
Pros
➔ Internal and External Pockets
➔ Can Power USB Port Compatible electronics
➔ Detachable hood
Cons
➔ The battery life span is influenced by temperature setting
Makita carved out a name for itself with this product Makita DCJ200. The unique feature of this is its detachable sleeve which makes it possible to be used both as a heat jacket and as a vest.
This jacket provides warmth in two (2) regions, the chest and the back. In addition, it has three heat zones that can be regulated.
The Makita DCJ200 heat jacket provides the longest duration of heat (22 hours) all thanks to its BL 1850 battery which can be purchased separately.
However, the astonishing features of these jackets are seeing to make up for their low warmth as compared to other heat jackets. In addition, the battery is bulky which is another factor to put in mind when considering this battery-powered heat jacket.
Pros
➔ Separate sleeves
➔ Availability of longer warmth compared to others
➔ Simple design
Cons
➔ Bulky Battery
➔ Separate battery and charger
These heated jackets will go a long way to provide the right amount of warmth your body needs to keep riding even if the bitter winter cold breeze strikes. Therefore, always consider the features that are on top of your priority list before making a purchase on your next heated jacket.
Check these amazing Winter Boots out that would go perfectly with your heated jackets!