14 Best Places to Travel Without a Passport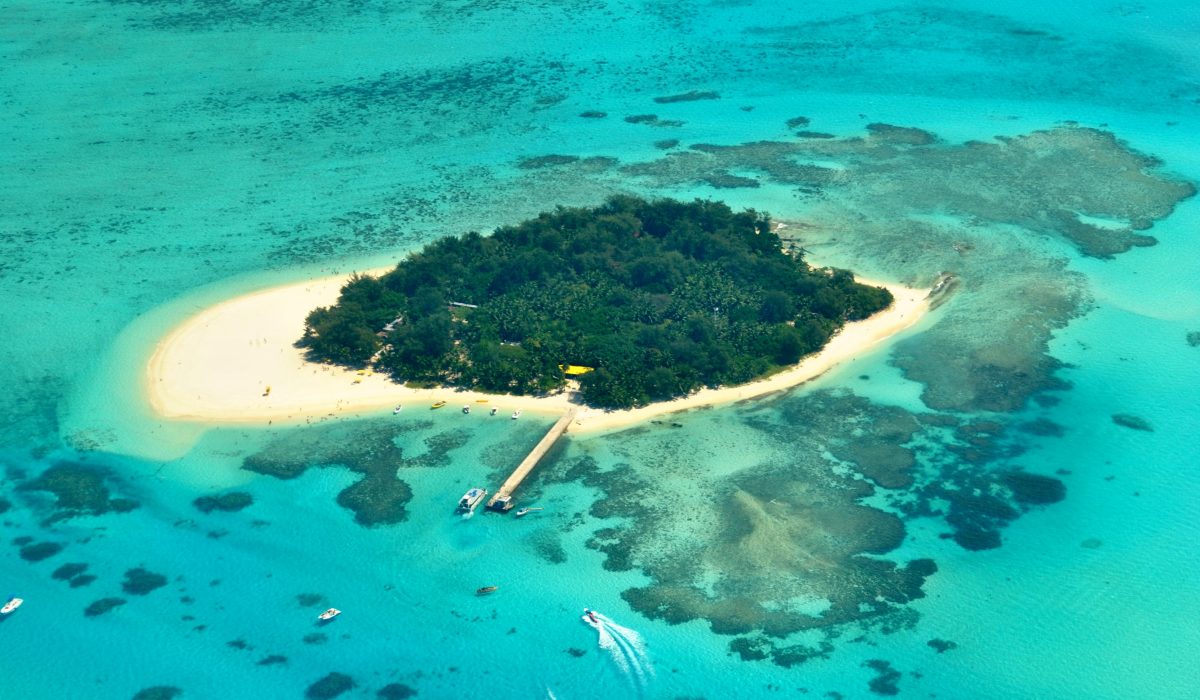 Looking for the best places to travel without a passport for your next vacation getaway? You've come to the right place! From the best beaches in Puerto Rico, and the snowy mountains of Alaska, to the national parks of Canada, here are the places you can go to without a passport as a US citizen.
Just note that while a passport may not be required, you will still need to show some type of valid identification, like a birth certificate or driver's license, to enter these places.
Places to Travel Without a Passport in the US
1. Hawaii
Despite being an official state, plenty of US citizens still ask, "do you need a passport to go to Hawaii?" The answer is no. American citizens don't need a passport to visit any of one of the major islands in Hawaii. This top tropical vacation spot welcomes hordes of visitors each year. Whether you want to sunbathe on one of its white-sand beaches, explore active volcanoes and picturesque landscapes, or ride some of the world's wildest waves, Hawaii has everything you're looking for and more!
2. Puerto Rico
Another popular tropical destination among Americans is the Caribbean paradise, Puerto Rico. Do you need a passport to go to Puerto Rico? No, you don't! Since the island is a US territory, you can experience a warm tropical getaway without a passport. That is, as long as you can provide a valid photo ID card or birth certificate upon arrival.
Once on the island, you are free to enjoy its scrumptious local cuisine, colonial-era architecture, and its Spanish-influenced culture. You can also explore the best Puerto Rico vacation spots, such as the tropical rainforest of El Yunque, the sandy white beaches of Culebra, and the bioluminescent bays of Vieques.
3. San Juan Islands, Washington
Not to be confused with the capital city of Puerto Rico, the San Juan Islands are located just off the northern coast of Washington state. Along with Orcas and Lopez, San Juan is one of the three main islands out of a total of 172 named islands and reefs in San Juan County.
Each of these major islands has something unique and fun to offer to its visitors. If you want to immerse yourself in a thriving art and cultural scene, head over to Orcas Island. Looking to disconnect from the hustle and bustle of city life? Then you will enjoy the blend of forests, rolling pastoral views, and quiet bays that Lopez Island offers. Meanwhile, San Juan Island has plenty of wildlife viewing opportunities, ranging from whales to alpacas. You can visit these best islands for vacation, no passport required!
4. St. John, US Virgin Islands
Just a few miles from Puerto Rico, you'll find the exotic island of St. John. The unspoiled natural beauty of this island is a sight to behold. While not as big as the other islands around it, it has some of the most beautiful beaches in the world. It is also where the Virgin Islands National Park is located. The island is known for scuba diving and snorkeling, so don't forget to bring your favorite snorkeling gear when you visit St. John. There are also miles of jungle hiking trails that offer wildlife-spotting opportunities.
Now, St. John is definitely one of the top places to travel to in the Caribbean. But it isn't the only place you should go to once you're in the Virgin Islands. St. Croix and St. Thomas are just as magnificent. All together, they make up the US Virgin Islands.
5. St. Croix, US Virgin Islands
American visitors don't need a passport to enjoy all the wonders St. Croix has to offer. The largest of the three islands, it is a popular destination for romantic couple getaways and cultural seekers. As a melting pot of West Indian, African, European, and American influences, the cultural diversity of the island is reflected in every corner.
Marvel at the regal 18th and 19th-century architectural designs of buildings along the streets of Christiansted. Head on over to the secluded beaches and enjoy unparalleled snorkeling experiences at the East End side of the island. For those looking for something more thrilling, join the ATV tour through the tropical rainforest in Frederiksted. After a long day of getting a taste of mother nature, enjoy a glass of rum from some of the best rum distilleries in the world!
6. St. Thomas, US Virgin Islands
St. Thomas is the shopping and dining mecca of all three main islands. Charlotte Amalie, the capital of the US Virgin Islands, is always bustling with activity. The city's streets are buzzing with tourists and locals alike delving into the collection of stores and restaurants. Find some of the best bargains in the Caribbean, from perfume and paintings to rum and cigarettes. Partygoers will also enjoy St. Thomas' exciting nightlife. You can find bars and clubs packed with people dancing and enjoying the live music.
Despite the sophisticated and cosmopolitan atmosphere of the island, there is still the perfect balance of mother nature. The natural beauty of its white-sand beaches and lush green hills also draws hundreds of thousands of visitors. Now, if you're wondering, do you need a passport for the US Virgin Islands, the answer is no. As such, there's nothing stopping you from marveling at the picturesque landscapes and historic sites of these islands.
7. Alaska
Thought of as America's Last Frontier, Alaska is packed with stunningly breathtaking sights. But before you craft your itinerary with a list of tourist attractions to visit in Alaska, you may want to ask first, "do you need a passport to go to Alaska?"
The answer to this question actually depends on your mode of transportation. Despite being part of the United States, you will have to pass through Canada in order to reach Alaska by land. As such, you will need to bring with you a valid passport or an Enhanced Driver's License (EDL). If your flight to Alaska has a stopover in Canada, you likewise need to bring these required travel documents. However, direct flights to Alaska don't require a US passport.
8. Key West, Florida
Located 150 miles from the southern coast of mainland Florida, you'll find the Florida Keys. These islands are among the best islands for vacation in the country for tourists looking for cheap tropical vacations. While each Key has something unique to offer, our top pick of the places you don't need a passport to travel to is Key West.
The city boasts a thriving nightlife, so it's common to see partygoers flock to Duval Street for some serious bar hopping. Art enthusiasts and history buffs can immerse themselves in the city's vibrant cultural and arts scene thanks to the number of art galleries and museums. Moreover, the stunning coral reefs in this island city offer snorkelers and scuba divers a world-class diving experience. Truly, you'll never run out of things to do in Key West!
9. Santa Catalina Island, California
California is an excellent destination for those looking for warm weather and picture-perfect beaches. However, cities such as Los Angeles, Palm Springs, and San Diego can get pretty crowded. If you're looking to avoid big-city crowds, head on over to Santa Catalina Island. Just 22 miles south of southwest Los Angeles, it is one of the most exotic places in California.
Looking for an exciting outdoor adventure? Challenge yourself by taking on the rope courses at Catalina Aerial Adventure. Spot American bison that roam on the island as you tour on a 4×4 vehicle. Additionally, you can come face-to-face with dolphins, sea lions, and other aquatic life when exploring Santa Catalina's world-renowned marine environment.
10. Guam
Due to its location in the North Pacific Ocean, US citizens often ask, "do you need a passport to Guam?" when planning their exotic beach vacations. Similar to other US unincorporated territories, both American citizens and legal permanent residents (LPRs) don't need passports to travel to this Micronesian island.
While this US commonwealth is often framed for its military bases and strong ties to World War II, there are countless reasons why you need to visit Guam for vacation. The island's unique natural beauty includes a rugged coastline, unspoiled waterfalls, secluded beaches, and mountain peaks. For those looking for a little bit of luxury, you can find some of the best all-inclusive US resorts, luxury spas, and one of the biggest shopping malls in the western Pacific on the island.
11. Northern Mariana Islands
Along with Guam and American Samoa, another US unincorporated territory located in the Pacific Ocean in the Northern Mariana Islands. Made up of 14 islands, this Micronesian paradise is among the top tropical locations US citizens don't need a passport to travel to.
It's a popular tourist spot for sunbathing and scuba diving thanks to its white-sand beaches and coral-filled waters. Adventure seekers can also go hiking at the island's jungles, caves, and active volcanoes. History buffs especially will enjoy visiting World War II relics, ranging from bunkers and an abandoned airfield to shipwrecks.
Non-US Places to Travel Without a Passport
12. Canada
Do you need a passport to go to Canada? In most cases, yes, specifically when you're traveling by air. However, if you are crossing the border via land or sea, you can do so with a NEXUS card. Part of the Western Hemisphere Travel Initiative (WHTI), the NEXUS program allows both Canadian and US citizens to cross each other's territories without a passport booklet by car, bus, train, or boat. Securing a NEXUS card also allows you to expedite the process of travel since you can pass through specially reserved lanes at border entry points.
After ensuring a trouble-free border crossing, you can now eagerly explore all the wonders Canada has to offer. Start your vacation in the cosmopolitan city of Toronto, where there's no shortage of hockey, arts, and green spaces. Immerse yourself in the lively French Canadian Culture of Quebec City, where you'll find the historic neighborhood Old Quebec, a UNESCO World Heritage Site. Meanwhile, skiers and snowboarders can head over to the impressive peaks at Whistler, British Columbia.
13. Mexico
Do you need a passport to go to Mexico? If you are crossing the border via land, the answer is no. Along with Canada, Mexico is part of the WHTI, which allows US citizens to cross its borders with just a passport card or Secure Electronic Network for Travelers Rapid Inspection (SENTRI) card. However, this comes with limitations. If you are driving beyond the immediate border zone, which is approximately 12 miles into the country, you will need to obtain an entry permit. Furthermore, you will need a Tourist Card when visiting all the best cities in Mexico, such as Cancun and Cabo San Lucas.
14. Other Caribbean Territories via Closed Loop Cruises
Where can U.S. citizens travel to without passports in the Caribbean? Besides the unincorporated territories, non-passport holders can also utilize closed-loop cruises to travel internationally. For those unfamiliar, a closed-loop cruise is essentially a round-trip voyage that begins and ends at the same port in the United States.
Let's say you board a cruise ship that departs from Fort Lauderdale and is bound for the Bahamas or other tropical countries in the Caribbean. Your cruise ship still returns to Fort Lauderdale to complete the loop. A copy of your birth certificate, an EDL, or a certificate of naturalization, if you're a lawful permanent resident (LPR), should be sufficient for international travel on cruises like this. The British Virgin Islands, Barbados, and Jamaica are also part of the best islands for a vacation that closed-loop cruises dock at.
However, depending on the destination, some countries may require you to show a valid passport booklet and visa in order to step foot in their territory. As such, make sure to double-check with your cruise line regarding the necessary travel documents you must bring.
Other Travel Documents
Before you book your next vacation to any of these places to travel without a passport, there are still a number of travel documents you need. The destinations above don't require passports for US citizens or LPRs. With that in mind, you will need to provide proof of your citizenship. You will need to present a valid government-issued ID and a copy of your birth certificate when traveling to US territories. However, for international travel, you may need to bring other travel documents, especially when going through US Customs and Border Protection.
Passport Booklet VS Passport Card
When traveling internationally, a valid passport is one essential you can't go without. But did you know there are two versions of a US passport? The U.S. State Department issues a passport booklet and the passport card.
A passport booklet is probably the one most are familiar with. Each one is assigned a unique number and the first page contains a person's personal information and photo. The rest of the pages are blank and are meant for immigration stamps and visas. You can use a passport booklet for international travel by air, sea, or land.
On the other hand, a passport card is a credit-card-sized photo ID card that can only be used to cross land borders and seaports in Canada, Mexico, Bermuda, and the Caribbean. You cannot travel internationally by air with a passport card. While it is less flexible than a passport booklet, it is also less expensive. Passport cards will cost first-time applicants $65, while a passport booklet fee totals $145.
Enhanced Driver's Licenses
Another document that allows you to cross some international borders is an Enhanced Driver's License. As the name suggests, an EDL is a state-issued travel document that functions both as a driver's license and passport card. It provides proof of identity and US citizenship, making it easier for Americans to travel to countries that recognize it, such as Canada, Mexico, or the Caribbean. Just note that not all states issue EDLs. Currently, only New York, Vermont, Michigan, Minnesota, and Washington issue EDLs. What's more, only US citizens who are residents in the states mentioned can apply for one.
Trusted Traveler Program Cards
In response to terrorist attacks, certain North American jurisdictions created joint programs to strengthen border security. The Trusted Traveler Programs under the WHTI allow pre-screened United States, Mexican, Canadian, and Bermudian citizens to enter each other's territories with approved travel documents, other than a passport booklet.
These programs include the NEXUS, SENTRI, and FAST programs. Members of each Trusted Traveler Program can use expedited lanes at airports borders. A NEXUS card allows for entry to Canada, while a SENTRI card grants US citizens entry to Canada and Mexico. Meanwhile, a FAST card is targeted specifically towards truck drivers delivering commercial cargo across Canadian and Mexican borders.
Visa Requirements
The US passport is among the most powerful passports in the world. American citizens can travel visa-free to 185 destinations, including Canada, Mexico, and a majority of the Caribbean islands. However, there are still countries that require their visitors to apply for a visa. Certain countries and ports that cruise ships dock at may require visas. With that said, it's best to look up your destination's visa and entry requirements beforehand.
COVID Safety Precautions
Ever since the coronavirus pandemic, plenty of people's travel plans came to a halt. Now, however, with borders slowly reopening, people are itching to travel again. But before you can start planning your dream beach vacations in the US or abroad, you need to familiarize yourself with the travel restrictions and safety precautions different locations impose.
It's essential that you check your destination's pandemic situation and follow its health and travel guidelines. Even if the country you're visiting is one of the best places to travel to during COVID, you still need to practice preventive measures to protect yourself and those around you from the virus. Depending on your destination, some require its tourist to be fully vaccinated, present a negative COVID test, and quarantine upon arrival.
Explore the Best Passport-Free Travel Destinations Today
Where can you travel without a passport? You might think that a passport is required in order to bask in the glory of all the best exotic or tropical places to visit. However, that isn't the case. From mainland US options like the Florida Keys to far-flung destinations like the Northern Mariana Islands, there's no shortage of tropical beach destinations and buzzing cities American citizens can enjoy. Besides US territories, there are also a few international places to go to without a passport for Americans. Of course, you will still need to bring other travel documents, proof of vaccination, and/or a negative coronavirus test. As such, double-check these locations' official websites for all the latest entry and exit requirements and travel advisories for a hassle-free vacation.