5 Best Beaches In Puerto Rico To Visit On Your Trip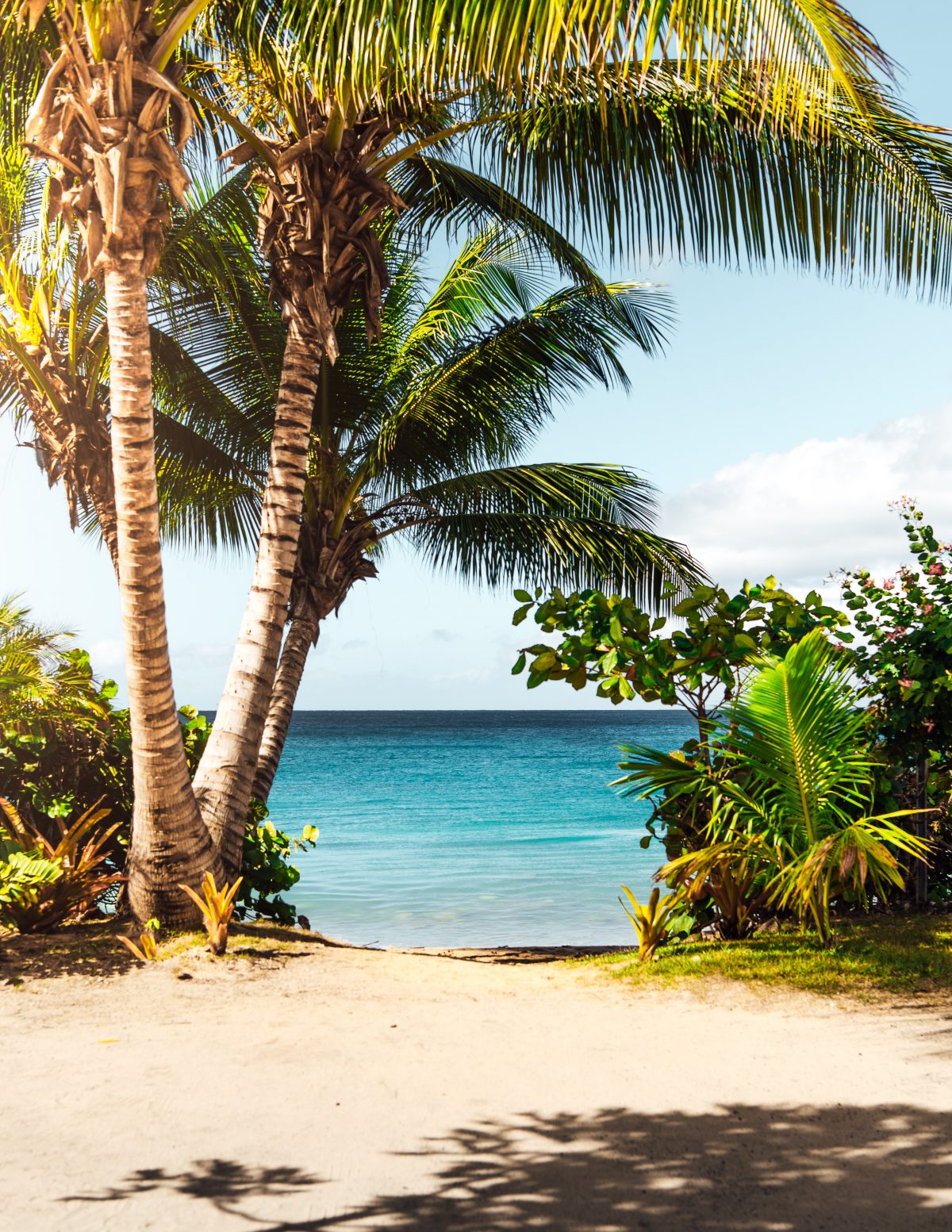 Puerto Rico is one of those places that everyone knows are beautiful, but no one really knows why. There is no straight answer to this, but Puerto Rico is full of beauty from many different aspects. The island has 500 years of history to tell, and incredibly warm people to explain it to you. Puerto Ricans are known for their hospitality and their friendliness, basically the perfect holiday buddy. Even with its beautiful people, Puerto Rico shines the most when we look at its natural beauties.
The archipelago has miles of white sandy beaches, but also incredible mountains and valleys. To finish it up, this tropical pearl has the highest concentration of bioluminescent waters in the entire world. Are you convinced yet? Let's then jump right into the 5 best beaches in Puerto Rico that you can visit on your next trip.
Loquillo Beach, once a place only for locals, has recently gained popularity among tourists, and for good reasons. The view you can get form this lace is simply amazing. While sitting on the beach under a mature palm tree, you have the ocean in front of you, and if you turn around you can find the majestic rain forest of El Yunque looking at you. Being so close to the ocean, the mountain and the rain forest has simply something magical in it. You can see the water splashing on the sand while hearing the wind dancing with the rain forest behind you.
The sand is not exactly white, but it is quite powdery and the beach itself has very high hygienic standards. The water is calm thanks to the offshore reefs that protect the bay from the roughness of the ocean. To close this up, Loquillo is surely one of the best beaches in Puerto Rico, and your trip wouldn't be complete without a step on its sand.
Loquillo Beach Hotels
With its growing popularity among tourists, Loquillo Beach hotels have grown in number during the last years. Now you can find low-cost solutions for a little bit over $50 per night, to high-end accommodations that cost more than $100 per night. You can choose to be a walk away from the best beaches in Puerto Rico, or to stay a little bit further away and have easier access to the rain forest.
Condado is one of the many beaches on the coast of San Juan. It is a splendid way to spend an afternoon with your friends, especially if you like a little bit of higher waves. It is very shallow, so even children can be in the water for 10 or 15 feet. The only downside for children is that there is no rief offshore, so waves can get rough. While this is a bad side for families, it can be a good plus for young adults to have fun with their friends.
Being so shallow, the water allows you to enjoy the waves while still touching the ground, making it safe enough for people to be in there. Just be aware of the strong current, and you will enjoy one of the best beaches in Puerto Rico!
You might need to buy an additional ferry ticket to arrive at this beach on the island of Culebra, but it will be worth it. Most guides about Puerto Rico place Flamenco Beach as the number one shore, and not by accident. It is also the only beach to be continuously included in the "Best World Beaches" rank.
The water is crystal clear, and the waves are soft and delicate. Throughout the day, you can see the colour of the ocean shift and change from light green to crystal blue, and then finally to emerald dark green. The white, powdery sand, accentuates the ever-changing colour of the water and contributes to make this place a paradise.
To finish off, the scenery is breathtaking. No concrete buildings right in front of the beach. Only the shade of mature palms and tropical plants, making it a perfect natural beauty. In a nutshell, it might take a 20 minutes ferry to arrive at Flamenco Beach, but it truly is one of the best beaches in Puerto Rico.
Still one of the best beaches in Puerto Rico, but totally a different style for Isle Verde In Carolina. If you want to enjoy the tropical beach experience, but you are also looking for close hotels and vibrant nightlife, Isla Verde is the place for you. Voted as number one urban beach by USA travelers readers, this beach is the most popular choice for people who wants to stay in the metro area. Even with all the hotels right on the beach, Isla Verde has a wide and long beach, with space for everyone to relax and take a break.
The atmosphere is relaxed even if at a walk away from the luxury and the city. It is a precious place for locals and visitors who want to unwind from time to time. Also, the district of Isla Verde is close to the San Juan International Airport, making it even more convenient for people who don't want to travel too much. To conclude, Isla Verde is a pillar of relaxing among luxurious hotels and nightlife, one of the best beaches in Puerto Rico if you don't want to give up on any of those things.
This beach has been used as the main shooting location for the Victoria's Secret Swim 2014. With stunning scenery, white sand and calm waves, the "Red Beach" is a paradise on earth. The full shore gives plenty of space to play on the sand to volleyball, and the gazebos are perfect for an afternoon picnic. The beach is located on the coast of Vieques, which is why you can have such a beautiful view. In short, Playe Caracas is one of the best beaches in Puerto Rico if you are looking for a place to relax with your family.
Where Is Puerto Rico?
We talked about the best beaches in Puerto Rico, but where is Puerto Rico? The archipelago is located on the northeast side of the Caribbean Sea, at about 1000 miles from Miami, Florida. You can travel there by plane or by boat. The best part is that if you are a USA citizen, you will still be kind of at-home since Puerto Rico is an unincorporated territory of the USA.
How Big Is Puerto Rico?
Puerto Rico is about 9,104 km2, making it a small chunk of paradise. The Puerto Rico weather is what you would aspect form a Caribbean island. The tropical rain forest climate is divided into the dry and wet season, making it relatively easy to plan your trip according to the Puerto Rico weather.
Still looking for the perfect island to go with your partner? Check out these cheap Caribbean vacations for couples.