Who is Entitled to the U.S. National Parks Senior Pass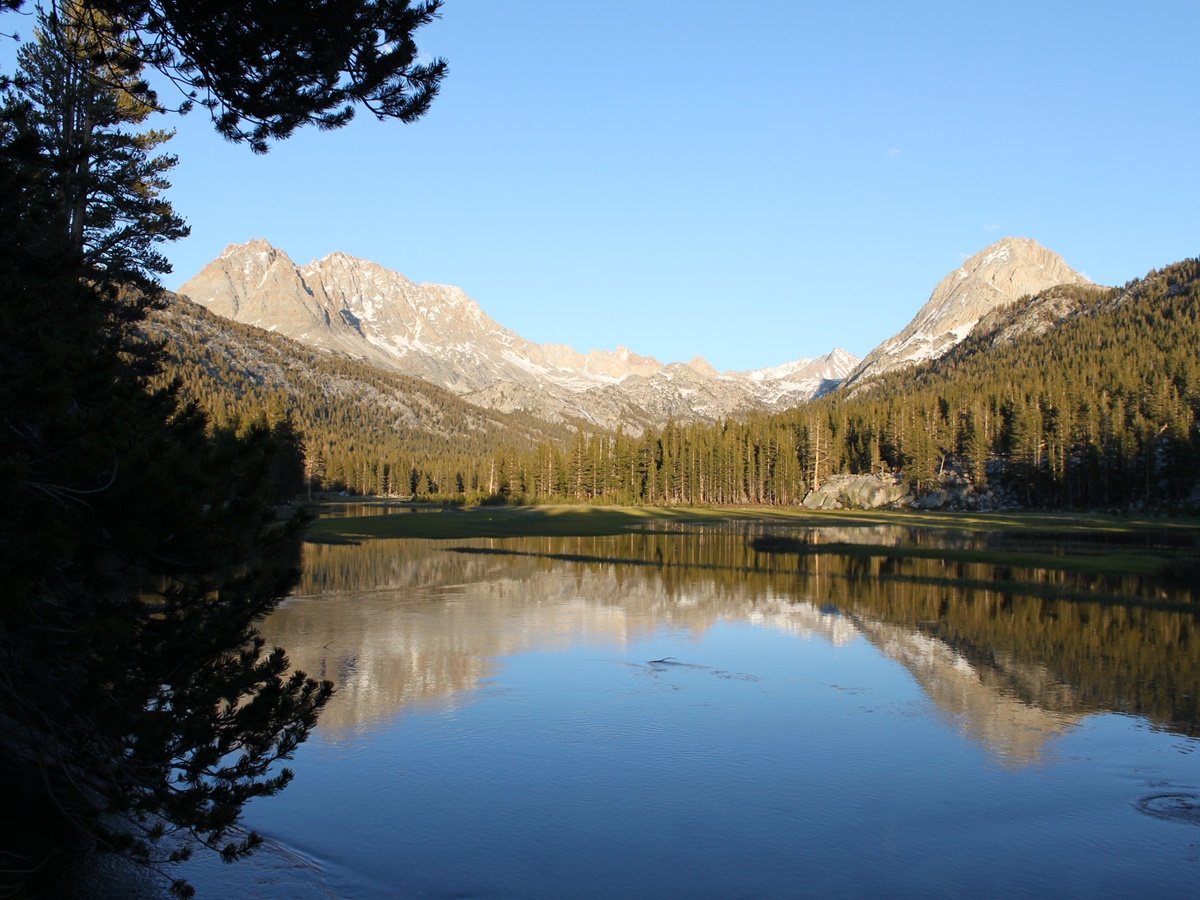 The U.S. is home to more than 400 national parks scattered across its 50 states. From California's Yosemite National Park and Las Vegas' state and national parks, there are many national parks you can visit. If you are a US citizen or permanent resident over 62 years old, and with a passion for traveling, you should get a National Parks Senior Pass. Your national parks pass also serves as your all-access pass to visiting these parks. The pass also includes discounts on certain amenities such as camping.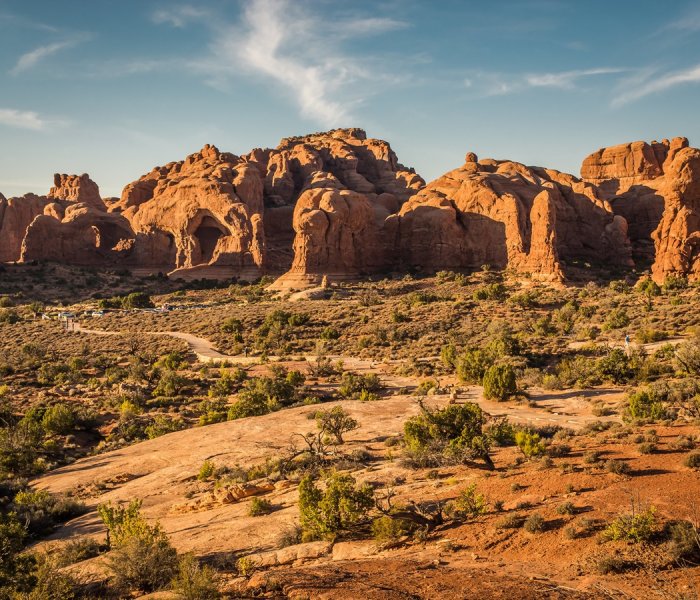 Photo by Lee Coursey on Flickr
What Is a National Parks Senior Pass?
The National Parks Senior Pass is formally known as the America the Beautiful – National Parks & Federal Recreational Lands Senior Pass. Specifically, there are two types of national parks senior pass: an annual and lifetime membership. Both passes cover the entrance fee, with the difference only being in the validity. The pass grants access to national parks as well as more than 2,000 recreational areas managed by five federal agencies. In addition, proceeds gathered from the pass are used to improve visitor recreation services.
The national parks pass also allows admission for passengers in a non-commercial vehicle at per-vehicle fee areas. It also allows admission for up to three adults in areas where fees are on a per-person basis. However, all children under 16 are always free of admission. Proof of identification must always be present to verify pass ownership.
Additional Discounts
The Senior Pass also gives the pass owner a discount on certain Expanded Amenity Fees. Fees include camping, boat launching, swimming, and guided tours.
Individual Campsites
The discount applies only to the fee for the campsite occupied by the pass holder. Additionally, the discount doesn't apply to the additional campsite/s occupied.
Campsites with Utility Hookups
The discount is only applied if the utility fee is combined with the campsite fee. On the contrary, if the utility fees are separately charged, there is no discount.
Group Campsites and Facilities
This includes, but is not limited to, picnic groves, pavilions, or group facilities. Discount only applies if the group campsite charges per person. Only the pass owner receives a discount. There is no discount for facilities that charge a flat rate.
Guided Tours
Only the pass owner receives a discount. Take note that not all guided tours offer discounts so it's recommended to inquire beforehand.
Transportation Systems
Inquire locally
Concessionaire Fees
Inquire locally
Special Use Permit Fees
Inquire locally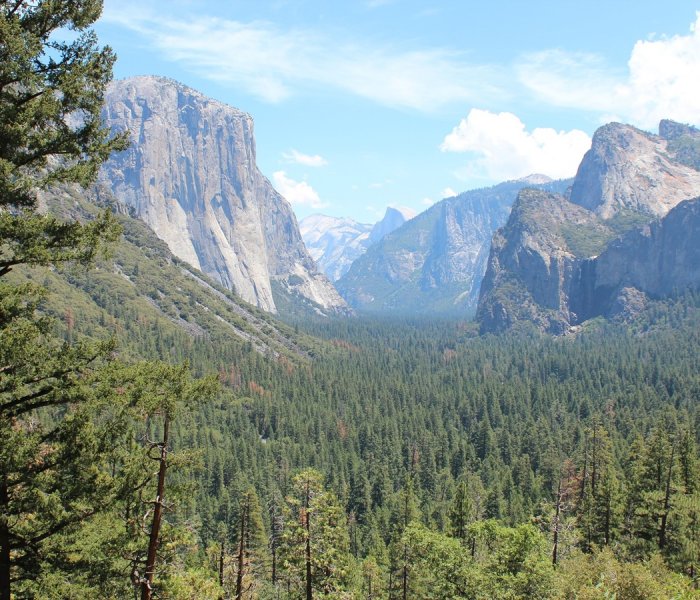 Photo by wkeo86 on Pixabay
What National Parks Can I Use My Senior Pass In?
The pass is valid for use in national parks and in more than 2,000 recreational areas managed by the following federal agencies:
Here are some national parks where you can use your Senior Pass in:
Pinnacles National Park
Go hiking or camping at Pinnacles National Park, located east of the Salinas Valley in California. Although it is one of the less populated national parks, it packs a ton of scenery within its 26,600 acres. Spot different species roaming around and you may also get the chance to see the California condor, a critically endangered vulture that was once extinct. Join an organized tour in the evening and view the stars scattered across the night sky. Pinnacles National Park also has different trails which can show you unparalleled views of nature.
Joshua Tree National Park
Joshua Tree National Park is one of the national parks in California where your national parks senior pass is honored. Admire the dreamy landscape dotted with Yucca plants and spring wildflowers. You can also go on a leisurely walk among the many trails and feel like you're on a different planet as you explore the park. Joshua Tree National Park also allows camping and has different campgrounds depending on your camping preferences.
Grand Canyon National Park
The Grand Canyon is perhaps one of the symbols of the US. Its rugged gorges and deep canyons cemented its position as one of the must-visit national parks in Arizona. In addition to that, this iconic park is also a UNESCO World Heritage Site in 1979 for its breathtaking scenery and history. See the canyon on a cruise along the Colorado River or enjoy the view from the West Rim's Skywalk. The South Rim is more family and car-friendly, perfect for road trips where you can marvel at the beauty of the Grand Canyon
The Golden Age Passport vs Senior Pass
Until January 2007, the United States National Park Service issued Golden Age Passports. Since then, these are no longer sold and is now known as the Senior Pass. However, existing plastic Golden Age Passports are still valid according to the provisions of the pass. One can have their Paper Golden Age Passport exchanged for the new Senior Passes for free if the holder provides proof of identification. Proof of identification can include a valid driver's license, birth certificate, passport, or any similar government-issued document.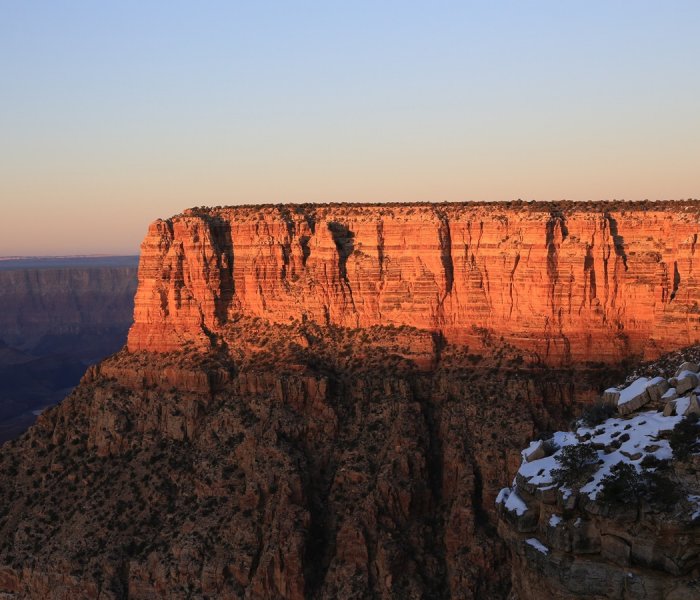 Photo by che815 on Pixabay
How to Get a Senior Pass for National Parks
You may get your National Parks Senior Pass through the following:
Online
Get your Senior Pass online through the United States Geological Survey (USGS) website.
The Lifetime Pass can be purchased here for 80 USD.
The Annual Pass can be purchased here for 20 USD.
Take note that there's an additional 10 USD processing fee for passes purchased online. It usually takes within 5 working days from the day the USGS receives to process online applications. Transit time also ranges from 1 to 10 business days depending on the service selected.
Please take note that if you need your pass within 4 weeks or less, you may request expedited shipping. This comes at an additional charge. On the other hand, you may also get your Senior Pass on the first site you'll visit as long as it issues Senior Passes.
By Mail
Fill up the application form here and send it to the USGS office.
The Lifetime Pass costs 90 USD
The Annual Pass costs 30 USD
Also, make sure to include a photocopy of your proof of age and citizenship or residency. Like online applications, applications done by mail include a 10 USD processing fee.
In Person
Applications done in person won't have to require any forms. Simply go to any federal site that issues Senior Passes and present a proof of identification and residency.
The Lifetime Pass costs 80 USD
The Annual Pass costs 20 USD
Applications done in person won't require a processing fee. However, take note that before making a trip to obtain a Senior Pass, contact the site you'll be visiting to make sure that passes are available. You may refer to this list for the federal sites that issue a National Parks Senior Pass.
In addition to that, Annual Senior Passes can also be exchanged for Lifetime Senior Passes at an additional charge. This is a good idea if you want to "upgrade" your Annual Pass to a Lifetime Pass.
1 Annual Senior Pass: Exchange to a Lifetime Senior Pass for 60 USD
2 Annual Senior Passes: Exchange to a Lifetime Senior Pass for 40 USD
3 Annual Senior Passes: Exchange to a Lifetime Senior Pass for 20 USD
4 Annual Senior Passes: Exchange to a Lifetime Senior Pass at no additional cost
How Much Is a National Parks Senior Pass
The National Parks Pass for Seniors costs depending on the type of pass. In particular, an Annual Pass starts at 20 USD while the Lifetime Pass starts at 80 USD. Additional charges may incur depending on how you will obtain your pass.
That being said, a Senior Pass is a good thing to have when traveling. For example, entrance fees to the sites can range from 5 USD to 30 USD without a Senior Pass. Save more as you discover the beauty of America's national parks and federal sites.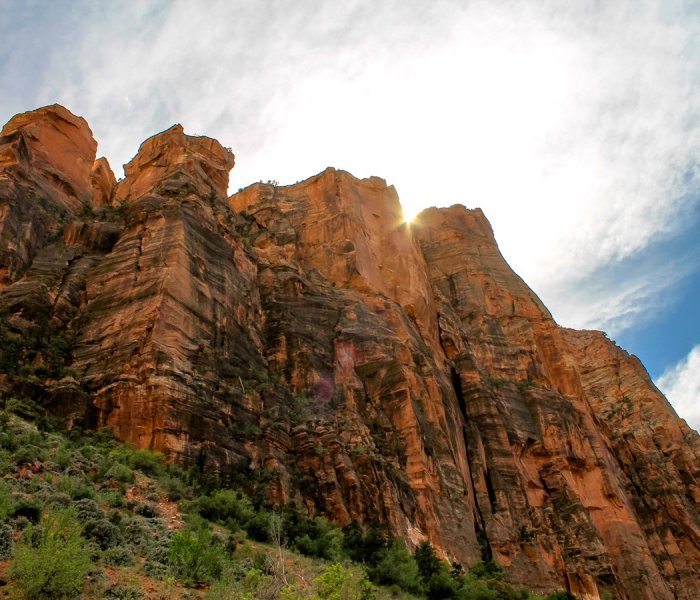 Photo by egorshitikov on Pixabay
How Long Does a National Parks Senior Pass Last?
The validity of the National Parks Senior Pass depends on the type of pass you will get. As the name suggests, the Lifetime Pass has no expiration. On the contrary, the Annual Pass is valid for one full year from the month of purchase.
Reminders on the National Parks Senior Pass
Make sure that the site you will be visiting has Senior Passes available. You may contact them beforehand to confirm.
Enclose all necessary documents and make sure that your handwriting is legible if you will be applying by mail.
Always carry a valid form of identification to verify ownership of your Senior Pass.
Senior Passes are also not refundable and non-transferable.
Senior Passes cannot be replaced if your pass has been lost or stolen. You may opt to buy a new one if it has been lost or stolen.
If you have damaged your Senior Pass, this can be replaced as long as a portion of the pass is identifiable and you show proper identification.
The Senior Pass doesn't include discounts in on-site gift shops and bookstores.
If you forget to bring your Senior Pass, you can either buy a new one or pay the applicable entrance fee.
The Senior Pass is valid at participating Federal recreation sites.
Take note that not all concessionaires may not give discounts to Senior Pass holders. Make sure to call ahead to verify.
Conclusion
The U.S. is home to plenty of nature's best wonders, and one can only dream of visiting all of these. That being said, having a National Parks Senior Pass makes it affordable and more convenient for you to explore these. Your 80 USD can get you as far as visiting over 2,000 federal sites and enjoying discounts on certain amenities. U.S. Nationals with a passion for nature and traveling that are qualified to get a National Parks Pass for seniors should definitely not miss this opportunity.