25 Best Cheap Vacation Ideas That Are Surprisingly Enjoyable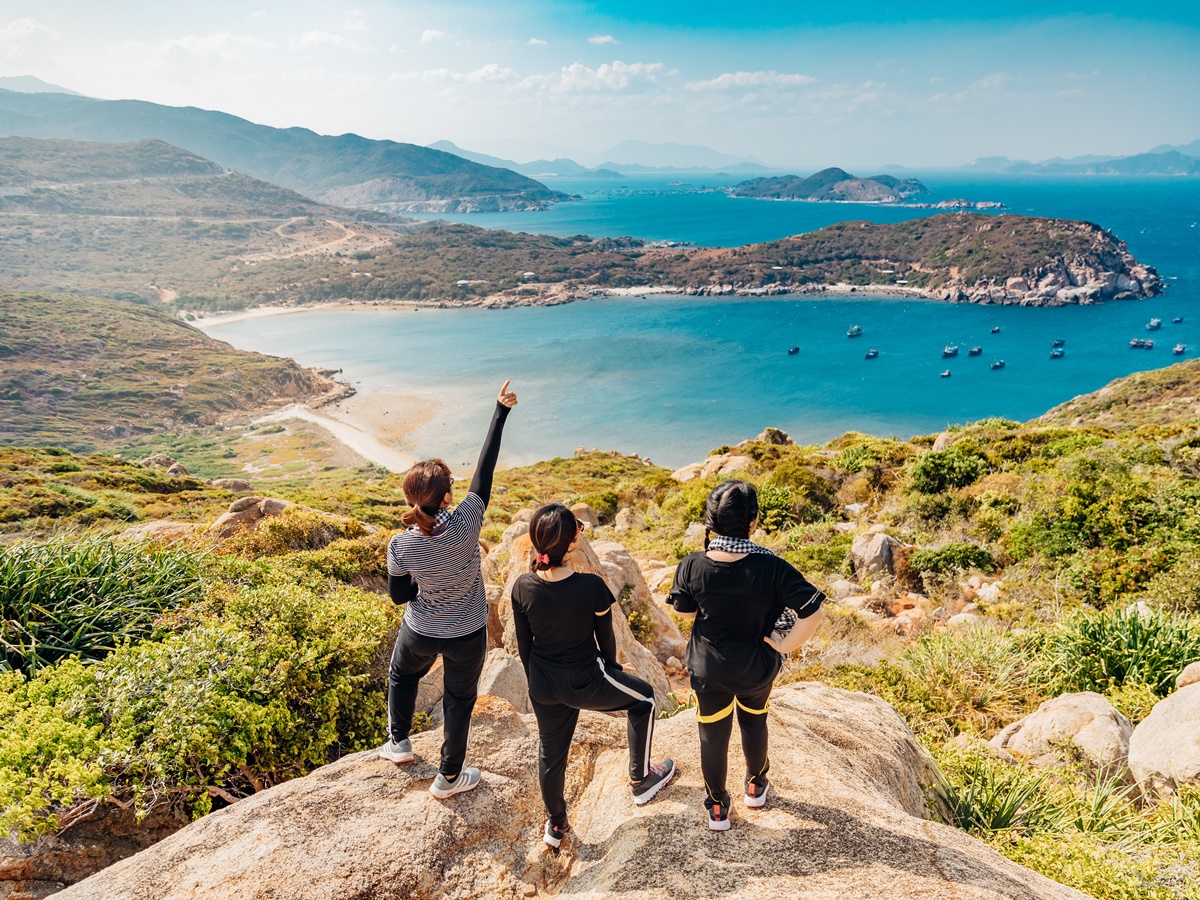 Most people believe that taking vacations and trips are expensive and holidays are only for the financially capable. The truth is there are plenty of cheap vacation ideas you've yet to explore. Luckily, there are simple solutions that help you to escape reality at a fraction of a cost. However, that's only if you know where to look. In that sense, you don't have to shell out a lot in order to discover new places and see more of what the world has to offer.
Skip the hassle, here are the best and cheap vacation ideas you should be looking into now. So, get ready and travel away.
How to Score Cheap Vacation Deals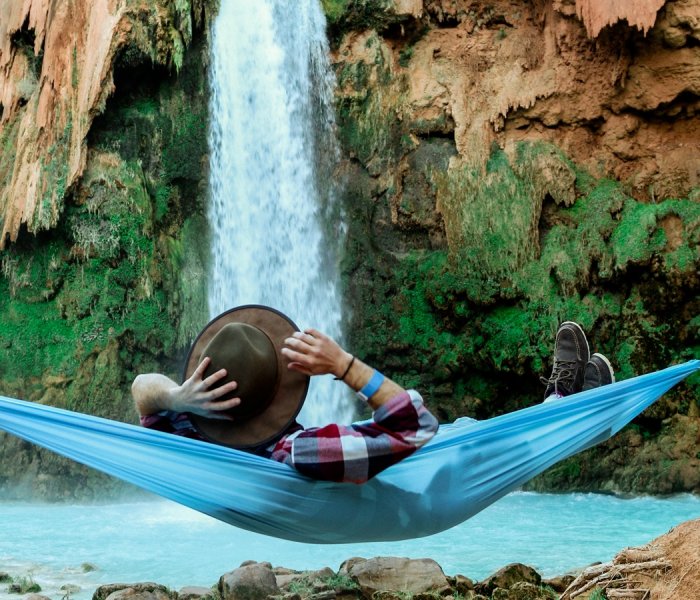 Photo by Jeremy Bishop on Unsplash
Find the Best Time to Book Flights
It's important to find a cheap flight if you want to go on a cheap vacation, whether local or international. The best time to book international flights depends mostly on your destination, so it's important to know where you want to go. You should also anticipate when airline ticket prices will go down. For example, if you are planning to visit an Asian destination, it's best to book one to three months before your travel date. Book two weeks to six months in advance if you are planning to visit Mexico or any Central American destination.
Travel Flexible
Airline and hotel prices are generally affected by the season and months of the year. Consider travelling during the off-season if you want to find cheaper vacation deals. If you plan to travel when everyone else will be travelling as well, expect that your airfare and hotel prices are high. Travelling during the off-season also means shorter queues at museums and attractions. Low tourist season in the Caribbean usually starts in April and October to May in Europe. If cheap vacation deals are on your radar, you might want to think about having flexible dates and travelling during the off-season.
Sign up for Newsletters
Make sure to sign up for promotional emails if you want to find the best and cheapest deals, especially on airfare. If you have a preferred airline company, sign up for their newsletters so you are aware if they are having surprise seat sales and promotions. This is a good idea especially if you're not set on a specific destination and you just want to find a cheap and last-minute vacation. Websites like Travelzoo, Groupon, and Orbitz are just some of the websites to look into if you are interested in these newsletters. Priceline also sends out emails regarding special offers for hotels and airline tickets.
Utilize Your Credit Card
Credit cardholders also get exclusive deals for airlines and hotels. In 2016, MasterCard card members can get an additional 10% off of select hotel bookings good throughout the year. You can also use your credit card airline miles for hotels and redeem card rewards for gift cards to use for a hotel booking. Some credit cards also offer perks that can save you money while travelling. These perks include free cancellation, auto rental coverage, baggage delay coverage, and more. If you are going to use your credit card, make sure that your card doesn't charge foreign transaction feed. Otherwise, you might end up paying a surcharge that defeats the purpose of wanting to look for affordable vacation packages.
25 Cheap Vacation Ideas in 2020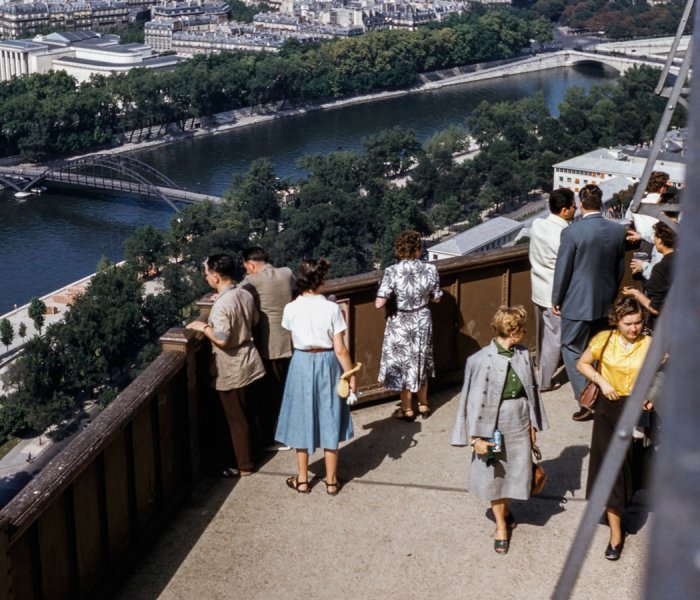 Photo by Les Anderson on Unsplash
1. Explore Your City
Why go far when you can discover many hidden gems in the city you live in? We often overlook our local tourist sites and landmarks because we tend to think that going on a vacation means leaving town. You can explore local art galleries and museums, or purchase a local tourism pass from your tourism office. That way, you can score discounted admission, freebies, and other perks. When exploring your city, it's important to stay somewhere that isn't your house. You can book an affordable hostel, guesthouse, or hotel. If you stay at home while being a "local tourist" you may get distracted and excuse yourself from sightseeing.
2. Unleash Your Sporty Spirit to Explore The National Parks
The U.S. alone is home to more than 400 national parks scattered across its states. Visiting these national parks is a good yet affordable option for traveling. Whether you're in the mood to explore the Yosemite or take a road trip to Grand Canyon, the only limit to the choices are your imaginations. In addition to that, camping fees are generally cheap in most countries. Camping fees start from 15 USD, 15 CAD, 10 AUD, and in Japan and some countries in Europe, camping at national parks is free. If you are a senior citizen, buying a National Parks Senior Pass grants you discounted or free access to these national parks.
3. Head Out on a Road Trip
Going on a road trip is one of the easiest and cheapest ways to travel. Explore California and travel across the Pacific Coast Highway or enjoy gorgeous mountain views and travel to Big Bear Lake. If you are driving to the Grand Canyon, you might want to take a drive to Horseshoe Bend and Antelope Canyon. This is also a good choice for groups since all expenses can be split. Road trips are also more on creating memories during the journey, and less on the destination. When going on a road trip, make sure to plan all stops in advance. That way, last-minute accommodation expenses can be avoided.
4. Go For An Outdoor Camping
Camping is easily one of the best cheap vacation ideas for families and friends. You don't have to worry about accommodation since all you need to pay is the camping fee. Although camping fees in the U.S. start at 15 USD per night, you can find free camping sites in the country as well. You can also go camping with all your supplies and food, so you can save up on your food bill. National Parks Senior Pass holders can also enjoy an additional discount on camping fees and fees on certain amenities.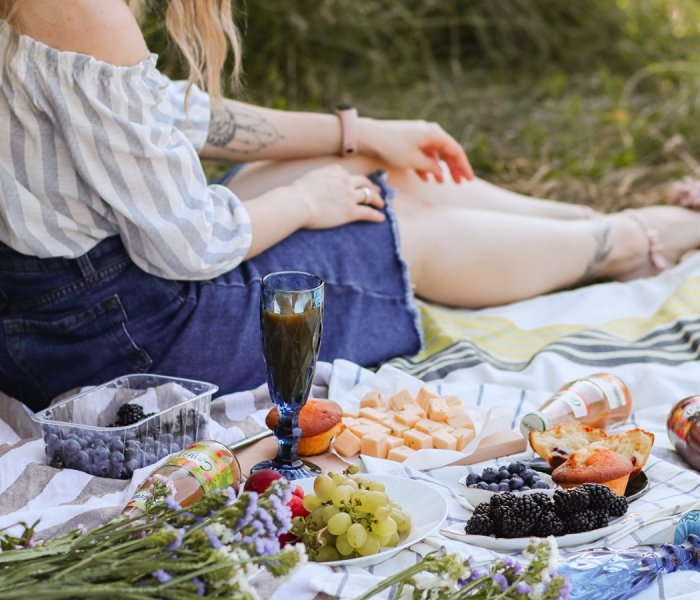 Photo by Taisiia Shestopal on Unsplash
5. Enjoy a Picnic
Picnics are a simple and relaxing way to spend a day. All you need to do is to prepare a simple meal, choose your site, and dine as you enjoy the view. There are plenty of parks locally which allow picnicking, and some parks don't charge an entrance fee for this. Some national and state parks have designated picnic areas with restrooms, water, and barbecue grills. Yellowstone National Park has more than 50 picnic areas where you can get the best views of the rivers, springs, and cliffs.
6. Stay at an All-Inclusive Resort
Staying at all-inclusive resorts is a fun yet affordable vacation idea since meals and most amenities are included. You get three meals in a day plus snacks and beverages, and unlimited use of amenities like snorkeling gear and kayaks. These bargain-priced hotels provide the same quality and service as a luxury hotel, making it worth every dollar. There are a number of all-inclusive resorts in Florida that give you the best views of the coast and are sure to fit the bill.
7. Enjoy Some Me time in A Secluded Beach
Heading to less populated beaches is the perfect vacation idea for those who want to enjoy the beach and save money. These affordable beaches usually don't charge parking or entrance fees and are generally toddler-friendly. You can also find hotels, hostels, and other accommodation at an affordable price. Florida and North Caroline are some of the states which have the budget-friendly yet less crowded beaches you should visit.
8. Travel During Off-Season
Traveling during the low tourist season is a sure way to save money. You can get a good airline ticket deal during the low season, and most tourist attractions aren't as crowded. If you are traveling to the Bahamas, you may want to consider traveling sometime in October or November when there are fewer people, but the weather is still pleasant and warm.
A good tip to remember when traveling off-season is that you wouldn't want to avoid traveling during summer and winter break, and on holidays. Before booking that flight, make sure to do research on when your destination's low tourist season is.
9. Stay at a Bed and Breakfast
Bed and breakfast houses, also known as BnBs, are not as expensive as most people perceive it to be. They are also easily accessible and can be found almost in every town. Compared to hotels, bed and breakfast rentals provide better value since there is a personalized feel from the housekeepers and staff.
Most bed and breakfasts also offer homemade meals, which is a good option instead of eating out. If you're lucky, your BnB may even offer extras like wine and cheese, and allow you to go biking or borrow a kayak for free. Consider booking a staycation at a bed and breakfast if you want a comfortable, affordable, and unique experience.
10. Visit Your Local State Parks
Unlike national parks, state parks are less crowded, especially during low tourist seasons. State parks are also cheaper, more accessible, and have more amenities like picnic tables and campsites. Because they are easily accessible, you can visit these at the last minute. Visiting state parks can also be planned spontaneously since you don't have to secure certain permits. There are plenty of state parks in Virginia where you can bike, have a picnic, and canoe. If you are looking for a cheap and last minute vacation idea, visiting your nearest state park is a good option.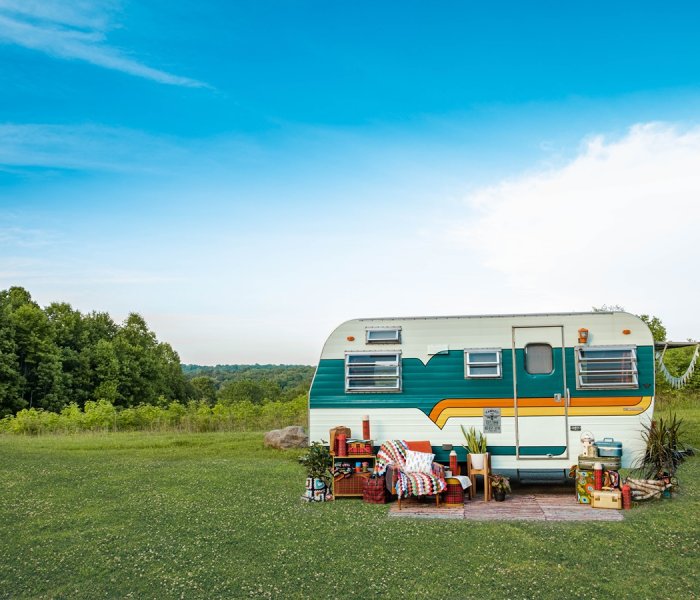 Photo by Lance Anderson on Unsplash
11. Go RV Camping
Going on vacation via an RV camper is one of the best ways to save on accommodation fees. This is also a safe option since you only clean your area and you tend to stay with fewer people. There are plenty of RV campgrounds that won't break the bank. In Colorado, you can camp on a basic site for as low as 28 USD. If you book last minute, you may be able to get a lower price. In some cases, there are businesses and establishments that allow free overnight camping for RVs. Make sure to confirm if overnight parking is okay and adhere to the rules and regulations. Learn how to choose an RV that suits your budget the best.
12. Go Trekking
Like camping, trekking allows you to have a memorable yet cheap vacation. You can explore the great outdoors and spend only on food and camping fees. This can also be done in groups or DIY planning so you have control of everything. Make sure to have everything planned and researched so you're sure that you're getting the most cost-friendly package. Before heading out, be sure to have your local permits secured (if required) and that you've researched your terrain well.
13. Go Dispersed Camping
Dispersed camping, also known as boondocking or pirate camping, is an alternative if you want to save on camping fees. It allows you to camp on certain grounds outside a designated and paid campground. Dispersed camping is a good vacation idea if you have less time to plan and if you want to spend less on camping fees. Since these campgrounds are outside paid ones, they usually have less, or no amenities like barbeque pits or enclosed toilets. Most dispersed campsites are also less crowded, so privacy comes at ease and is guaranteed. What they lack in amenities, they make up for tranquillity and privacy.
14. Rent a Houseboat
Renting a houseboat is one of the most unique yet cheap vacation ideas for families and friends. You can get a houseboat with multiple rooms and kitchen facilities, so you don't have to worry about food. Groceries can be bought beforehand, and you can cook meals whenever you want. Most houseboats also include snorkel fins, flotation devices, fishing gear, and even bicycles for easy access. If you plan to rent a houseboat, you just need a valid driver's license. Lake Shasta in California and Lake Cumberland in Kentucky are some of the cheapest destinations to rent a houseboat.
15. Try Glamping
Glamping, short for glamorous camping, is another form of camping that has gained popularity over the past years. This is the perfect option for those who want to experience camping without compromising the comfort of their homes. Glamping tents normally include a mattress, fresh linen and sheets, and more luxurious glamping sites include air-conditioning and appliances. Surprisingly, glamping is not as expensive as it sounds and there are affordable glamping spots in the U.S. that start at 100 USD a night. This may be a huge price gap compared to camping, but if you consider the upgraded amenities and share the price among your friends, it's actually quite affordable.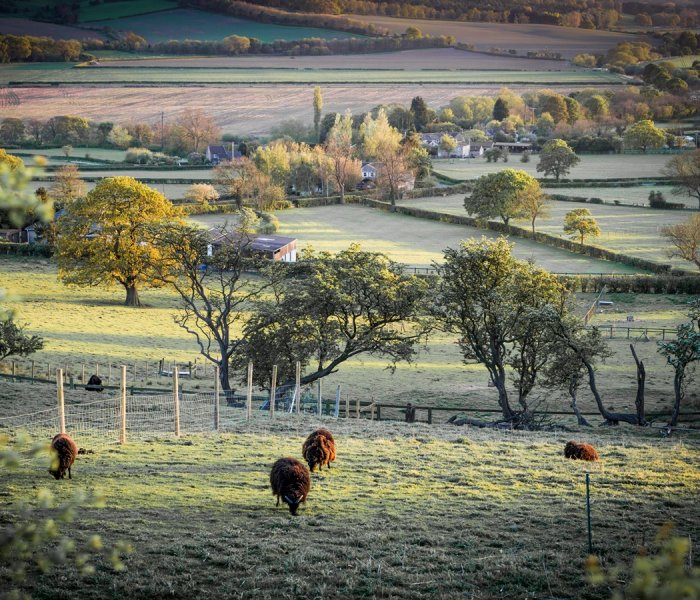 Photo by Illiya Vjestica on Unsplash
16. Stay at a Dude Ranch
A dude ranch, also known as a guest ranch, is a type of ranch that is more tourist-friendly. Unlike boutique ranches, dude ranches are more affordable and all-inclusive. Most rates for dude ranches include accommodation fee, three home-cooked meals, and other recreational activities. This is also an exciting vacation idea since you can get to work on the ranch as well since dude ranches are a form of agritourism. Some of the activities include horseback riding, fishing, white water rafting, or hiking, depending on the ranch visited. With its all-inclusive pricing and activities available, this is one of the cheap vacation ideas that are guaranteed to be memorable.
17. Stay at a Hostel
When thinking of accommodation ideas, hostels are the top choice if you want to save money. Staying at hostels is also a convenient idea if you want to take a quick vacation away from the city. If you are traveling in a group, you can consider staying at a hostel instead of a boutique hotel since you are renting the bed, not the room. This is also a good opportunity to meet new people and socialize. If you're the type who prefers a smaller company, you may choose to book a private room. Most hostels also offer free breakfast and joint activities such as excursions, movie nights, and parties.
18. Rent a Cabin
Renting a cabin is a popular activity for all seasons. Surprisingly, it is also one of the cheapest vacation ideas for families and groups. In summer, you can easily go swimming, hiking, ziplining, and enjoy more activities within the comforts of your cabin. Cabins also include kitchen facilities so you don't have to worry about cooking your meals. If you're lucky, you can get a cabin that has a fire pit, outdoor barbecue grill, and an outdoor patio. Cheap cabin rentals can start for as low as 600 USD per week.
19. Visit Local Amusement Parks
Nowadays, ticket prices have become expensive, with Disneyland tickets for children starting at more than 100 USD. If you want to experience the thrill of amusement parks, this is possible by visiting your local amusement parks. Not only do you get to help the local economy, but you can save up to half of Disneyland ticket prices. In Kings Island in Ohio, admission is just 45 USD for adults and can be as cheap as 30 USD if you visit after 3 pm.
20. Visit Friends or Family
Visiting your friends or relatives may not be as glamorous as it sounds, it is definitely one of the best cheap vacation ideas. Not only do you get to spend time with your loved ones, but you won't have to pay for lodging and food. All you need to spend on is transportation to and from your destination. Of course, you should treat them to a meal or drinks to show your gratitude. You can also offer to pay for the groceries and cook for them on some days. Regardless, visiting and staying over with your family or friends can cut back on your travel costs.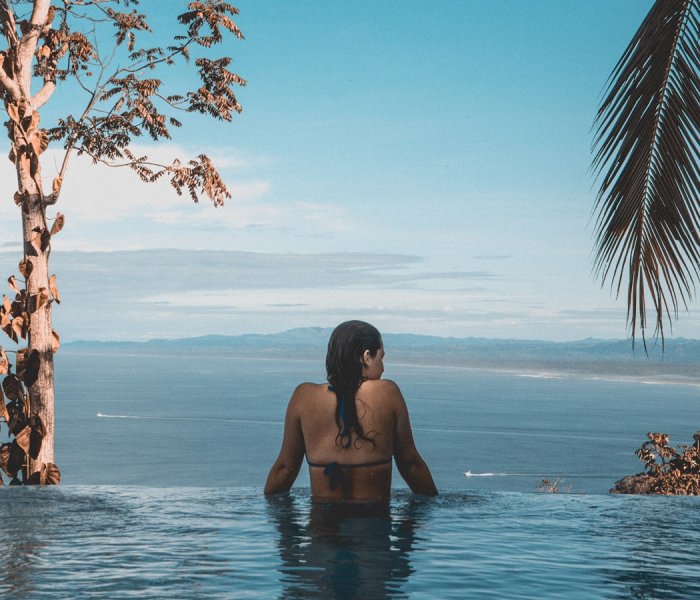 Photo by Maximilien T'Scharner on Unsplash
21. Book a Last-Minute Vacation Deal
This can be considered as a risky trick, but it is worth every money you spend. Tours, like cruises, are best booked last-minute since prices tend to go lower as the departure date approaches. Sites like Intrepid Travel, Travelzoo, and LastMinute.com provide last-minute vacation deals, flight tickets, and even hotel stays. However, booking a last-minute vacation package is recommended for those who are more spontaneous. Those who prefer planning ahead can only wait up to a week or days prior to a trip before getting a cheap last-minute deal.
22. House Swap
Swapping houses is an unusual, but surprisingly enjoyable way to go on an affordable vacation. This is a form of lodging where you and another party agree to stay at each other's houses, easily saving up on accommodation expenses. Instead of going out to eat, you can get to save when you cook from home. Doing a house swap also lets you dive into the local culture because you can easily ask for tips from another local: your home exchange partner.
If you are doing a house swap in Boston, you can ask for recommendations on the best food trucks or off-the-beaten-path places before traveling. Your home exchange partner will be the best tour guide you can ask for.
23. Travel Regionally
If you've traveled in your town and want to discover more, traveling your region is the next best thing to do. Like local travel, regional travel lets you see more of what your country has to offer. This is something we tend to overlook since we often go to foreign countries for vacations. Traveling regionally also gives you an insight into the diverse culture your country has to offer and meet different locals. You can also find out the differences from one region to another as you explore more.
24. Choose Off-The-Beaten Destinations
Choosing off-the-beaten destinations, also called contrarian travelling, is sure to save you money and give you a memorable vacation. While others crowd popular destinations, you can breeze through remote yet beautiful attractions. Unfrequented places also have less traffic and fewer queues, which is less stressful as compared to waiting for hours in line or wasting precious time due to traffic.
25. Hop on a Cruise
Cruise lines always offer incredible last-minute deals. No ship's captain – or cruise company – wants to leave with half the cabins empty. If you wait until a few weeks before departure, you can find some really amazing deals as cruise lines scramble to find passengers. Plus, cruise operators always throw in some onboard amenities, free upgrades, and cash vouchers to sweeten the deal.
The Best Vacations Shouldn't Have to be Expensive
It is possible to enjoy a day or days off from work without spending too much. You don't have to travel far or book a luxurious hotel just to destress and relax when there are plenty of budget-friendly ways to bond with your family and friends. From travelling to off-the-beaten places, visiting your local parks, and going on a road trip, there are plenty of cheap vacation ideas you can do this 2020.