Top 10 Southern Spain Destinations to Visit All-Year Round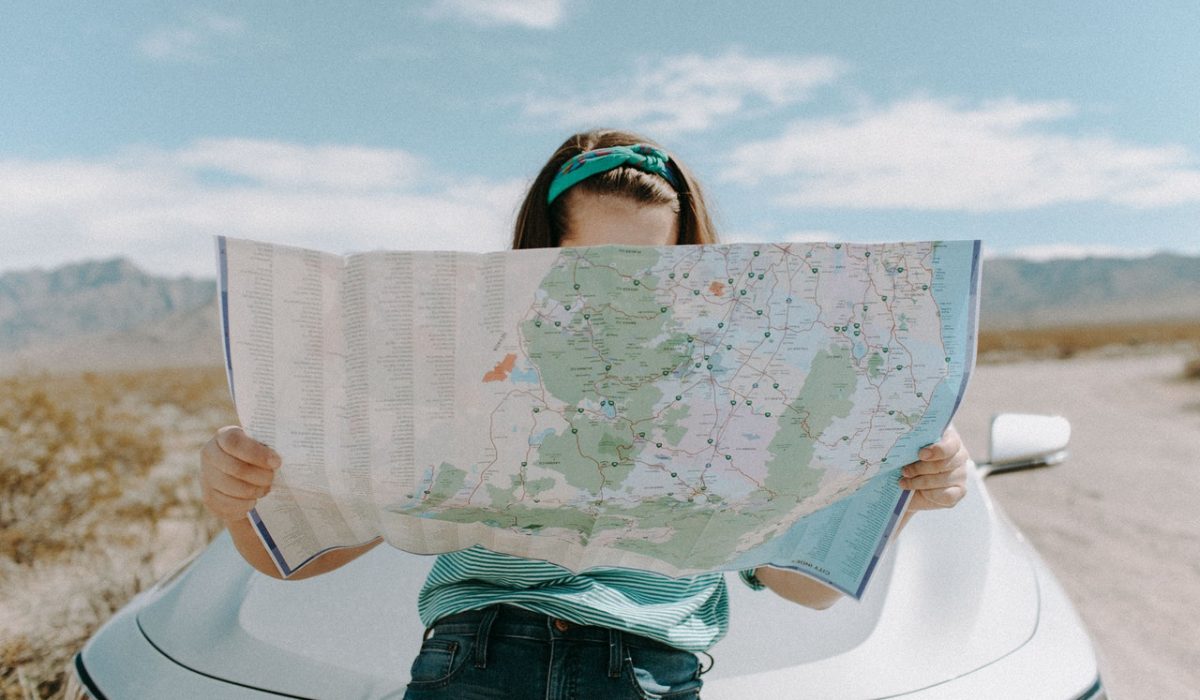 A trip to Spain will never be complete without seeing any of the cities in Andalusia, a region in the south of the country. With its enormous landmarks, any city in southern Spain will definitely charm any traveler. But what makes southern Spain special?

What's the difference between Northern and Southern Spain?
Both Northern and Southern Spain exude a distinct yet equally fascinating beauty. Northern Spain's tolerable summer heat and mild winter allow many travelers to enjoy 365 days of outdoor activities. Some of these include hiking, wine tasting in vineyards, exploring majestic Catholic churches and castles, and walking through time in the UNESCO World Heritage Site of Toledo.
On the other hand, Southern Spain boasts all-year summer weather. The balmy weather during spring and autumn will make you barely feel the winter unless you are in mountainous areas like the Sierra Nevada near Granada. The vibrant spirit of Southern Spain entices travelers to see another exalting side of Spain.
Andalusia is known for its rich Moorish heritage. You can find there the city where the great artist Picasso lived, the vivid Moorish architecture in Alhambra and Mezquita Mosque as well as the gothic architecture of Catedral de Sevilla that symbolized the triumph of Catholicism in southern Spain.

What to expect in Southern Spain?
Whether you want to satisfy your tapas cravings, you want to get to know Andalusia by exploring various citadels, or you just want to walk through the narrow cobblestone alleys, one thing is for sure — your itinerary will be filled with Arabian castles and fortresses, Islamic mosques, as well as Catholic cathedrals and chapels. Since it has a rich history of Moorish rule, you will have a full grasp of what was life before Catholicism and the profuse legacy they left in Andalusia.

Cities to Visit and Things to Do in Southern Spain
Southern Spain is entirely made up of Andalusia. It has five cities namely Seville, Cordoba, Granada, Malaga, and Cadiz. These are the capital cities of the provinces with the same name.

Seville
Similar to most cities in Andalusia, Seville also has a fair share of Roman, Moorish, and Catholic heritage. If you thought that you can skip Seville if you've visited other cities, think again. Seville responded to the modernization and adapted to the signs of the times. Although you will still see alcazars such as the Real Alcázar de Sevilla, as well as Roman defense walls in Murallas de Sevilla, Seville will also introduce you to other alluring Spain tourist attractions.
1. Hear mass at Catedral de Sevilla
Also called the Cathedral of Saint Mary of the See, this cathedral is not only a UNESCO World Heritage site, but it is also the largest Gothic cathedral in the world. Although Spain is predominantly Catholic, this cathedral continues to surprise its visitors. Of all autonomous communities in Spain, a world-renowned catholic church is located in Andalusia; whose strong influence of Moors and Islam was greatly preserved. When visiting the cathedral, you can visit it together with the Giralda tower. Plan your visit efficiently by checking Catedral de Sevilla schedule to be able to visit both locations. We recommend joining their guided tours to get a more in-depth knowledge of this majestic place.
Opening hours: Tuesday to Saturday. 10:45 AM to 4:45 PM. They are closed from 2:00 PM to 2:45 PM.
Admission fee:
Adults: €10 or US$12
Reduced Prices: €5 or US$6. This is only entitled to local or international students (aged 15 to 25), minors (aged 15 to 17), senior, pensioners. Make sure to bring your International student card or student card in force, passport, and/or any document that will prove your eligibility for the discount.
Free: This is entitled to Spanish citizens, residents in the Diocese of Seville, unemployed, disabled (starting from 65%), and children below 15.
Guided Tour: Magna (€16 or US$19) tells you the cathedral's story and allows you to access locations only exclusive to this guided tour.
2. Enjoy some tapas at El Rinconcillo
When you visit Seville, make sure to dine in the city's oldest tapas, El Rinconcillo. Being in the business for four centuries, your taste buds will definitely thank you for the authentic fusion of Andalusian and Mozarabic cuisine. The El Rinconcillo tapas menu has a wide variety of dishes such as omelets, meats, salads, and a lot more.
Opening hours: Monday to Sunday (1:00 PM to 5:00 PM and 8:00 PM to 1:00 AM)
Tapas is a loosely defined term that refers to appetizers, snacks, or the way of sharing food. Gone are the days when you can get tapas for free while you wait for your main order. Now, there are restaurants that particularly serve tapas.
Cordoba
Another city in Andalusia, Cordoba played a vital role in Moorish history when it became the capital of the Moorish kingdom of El-Andalus. Thus, you will see more remnants of Moorish influences in this city. In addition, they were also able to preserve some remnants of the Roman architecture that were vigorously restored through time.
3. Marvel at the Mezquita-Catedral
Andalusia witnessed the long history of Islamic and Catholic tussle in Spain, and the Mezquita-Catedral was its concrete testament. From being a Visigoth Christian Church, the 700s Mosque-Cathedral was split into two to be a place of worship by both Islam and Catholic religions. However, after more than 70 years, it was destroyed upon the order of Emir Abd al-Rahman to build the great mosque. With this, Cordoba became one of the significant Islamic kingdoms in the world.
But when the Catholics took over in the 1200s, the mosque was again converted into a Catholic church. Today, it is one of Spain's tourist attractions that continue to amaze its visitors with its peculiar beauty.
Opening Hours:
November to February: Monday to Saturday (8:30 AM to 9:20 AM and 10:00 AM to 6:00 PM) and Sunday (8:30 AM to 11:30 AM and 3:00 PM – 6:00 PM)
March to October: Monday to Saturday (8:30 to 9:20 AM and 10:00 AM to 7:00 PM) and Sunday (8:30 AM to 11:30 AM and 3:00 to 7:00)
4. Cross the Puente Romano
Since Cordoba is settled in the banks of the Guadalquivir River, it also became a port city that exports Spanish olive oil, wine, wheat to Rome. Eventually, they also started exporting textiles, handicrafts, as well as gold and silver ornaments, thus having the reputation of being an exporter of high-quality goods. To further expand their mobility, they built the Puente Romano (Roman Bridge). The bridge has 17 strong arches that underwent collective restoration. Today, you can still see the incredible Roman architecture in its two arches that are still of Roman origin.
Granada
Another city in Southern Spain, Granada is the perfect place to explore the Arabian heritage in Spain. From the great Arabic bazaars in Alcaiceria to the remnants of public baths in Bañuelo and the palatial citadel of Alhambra, Granada will take your trip to Spain to another level.
5. Explore the spectacular Alhambra
In a rocky hill, surrounded by mountains and forests, Alhambra seals its inner beauty with its fortified walls. It is similar to a walled city that has numerous edifices such as the Alcazaba where you can find the military barracks and watchtowers; the Nasrid Palaces where you can find the patios, chambers, and courtyards; and the Generalife which is the summer palace where you can find the gardens and more courtyards. In a guided tour of Alhambra, it will take you around two to three hours to explore the vast area of the place. Being one of the best places to visit in Spain, for sure with its astounding beauty, you will feel the time will pass by quickly.
Opening hours:
April 1 to October 14: Day visits are from Monday to Sunday (8:30 AM to 8:00 PM) and Evening visits from Tuesday to Saturday (10:00 PM to 11:30 PM).
October 15 to March 31: Day visits are from Monday to Sunday (8:30 AM to 6:00 PM) and Evening visits from Friday and Saturday (10:00 PM to 11:30 PM).
Admission fee:
Adults: €14 or US$16
Reduced price: €9 or US$10.52. This is only entitled to senior citizens and pensioners from the European Union. Make sure to provide an ID.
Disabled: €8 or US$9. Make sure to provide a valid document.
Children (12 to 15 years old): €8 or US$9
Free: Children (under 12 years old)
Guided tour: €37 or US$43
6. Shop at Alcaiceria Market
Alcaicería market used to be Granada's Grand Bazaar. The streets of Plaza Nueva and Plaza Bib-Rambla used to be bustling with vendors selling Arabian silk, spices, and ceramics. Today, although it only roughly occupies the small and narrow Calle Alcaicería, you can still see the remnants of antiquated trade and still score good deals. Here you can find decorative carpets, as well as charming Fajalauza ceramics.
Opening hours: 10:00 AM to 9:00 PM. During the months of June and July closed on Sunday from 15:00. Closed on Sunday from January 6 to March 19.
Málaga
On the coasts of the Alboran Sea, you will see Andalusia's balmy port city of Málaga. Towering hotels line up near the sands of La Malagueta Beach; which allows travelers to access the beach on foot. Moreover, the city also oozes with great artistry deeply influenced by its Moorish roots. Aside from the cathedral and garden, travelers usually include the Alcazaba Castle and Museo Picasso in their itineraries.
7. Feel like a Royalty at Alcazaba Castle
Built by the Hammudid Dynasty in the 1000s, your trip to Málaga will not be complete without visiting this castle. Nestled at the foot of Gibralfaro hill, Alcazaba Castle was a strategic palace-fortress that overlooked both the city and the bay. Today, a lot of travelers visit this castle to see the impressive fusion of Arabian, Roman, and Renaissance architecture, especially on how the rooms displayed mastery in combining the modern principles of light and shade.
To get a full perspective of the history, culture, and architecture of the Moors who lived in castle, make sure to join the Alcazaba guided tour for only €6 or US$7 (plus the entrance fee). You can join the English and Spanish tours every 5 PM. It runs for one hour and ten minutes.
Opening Hours: Tuesday to Sunday. Every Monday, and during December 24, 25, and 31, and January 1, they are closed.
April 1 to October 31: 9:00 AM to 8:00 PM
November 1 to March 31: 9:00 AM to 6:00 PM
Admission Fee:
Adults: €3.50 or US$4. Add €2 or US$2.33 to also access Gibralfaro Castle.
Student Price: €2 or US$2.33. Students ages 6 to 12 can enjoy this privilege. Add €1.5 or US$1.75 to also access Gibralfaro Castle.
Reduced Price: €1.50 or US$1.75. Only seniors, retired, disabled, and students over 12 years old can enjoy this privilege. Make sure to bring your ID. Add €1 or US$1.16 to also access Gibralfaro Castle.
8. Appreciate Art at Museo Picasso
Being the birthplace of the pioneer of the Cubism artwork movement, Pablo Picasso, the Museo Picasso is one of the must-visit museums in Málaga. This museum immortalizes the influence of Picasso in the history of Western Art by exhibiting almost 80 years-worth of his artworks. Book your Museo Picasso tickets in advance for a hassle-free visit.
Opening Hours: Monday to Sunday. Every December 24, 31, and January 5, they are only open from 10 to 3 PM. While every December 25, January 1, and 6 they are closed.
September to February: 10:00 AM to 6:00 PM
March to June: 11:00 AM to 6:00 PM
July to August: 11:00 AM to 7:00 PM
Admission Fee:
Adults: €9 or US$10.51
Reduced Price: €7 or US$8.18. Seniors, Euro Youth Cardholders, and accredited students below 26 can enjoy this privilege.
Free: disabled, unemployed (with SEPE registration), children below 17, students of Universidad de Málaga (with ID), credited teachers, and ICOM members.
If you didn't fall into the categories, you can still visit for free during the last two hours every Sunday, Day of Andalusia (February 28), International Museum Day (May 18), and World Tourism Day (September 27).
Cadiz
Situated on the coasts of Costa de la Luz, Cadiz is an ancient port city in Andalusia. In fact, historians say that it is the oldest Spanish city for having a long history of being under the rule of different dynasties — from Carthaginians, Visigoths, Romans, and Moors.
9. Get a panoramic view of Cadiz at Torre Tavira
Cadiz experienced a lot of atrocities back in the days. For two centuries they have been the frequent target of English Pirates. With this, Cadiz built more than 100 watchtowers to exercise caution. You have to climb countless stairways to reach the rooftop of Cadiz's official watchtower, Torre Tavira. But don't worry, the view will be rewarding especially if you use the city's most important telescope, Camera Obscura.
10. Stroll around Barrio del Pópulo
Being one of the oldest neighborhoods in the oldest city, Barrio del Pópulo will transport you to the olden days. With its narrow cobblestone alleys and ancient apartment buildings with terraces, this neighborhood will transform your Spanish neighborhood stereotype to life. This is definitely one of the best places to visit in Spain.
Final Thoughts
Andalusia offers most of the best tourist attractions on Spain. Either you are looking for a gastronomic tour, historical tour, or you are just down for strolling without a destination, any city in southern Spain can give them to you. Just make sure to plan your trip accordingly to have a stress-free vacation in Spain!
We hope that this helped you plan your trip. Let us know your thoughts if you have visited any of the destinations in your recent Spain trip!