Glide Down To The Best Utah Ski Resorts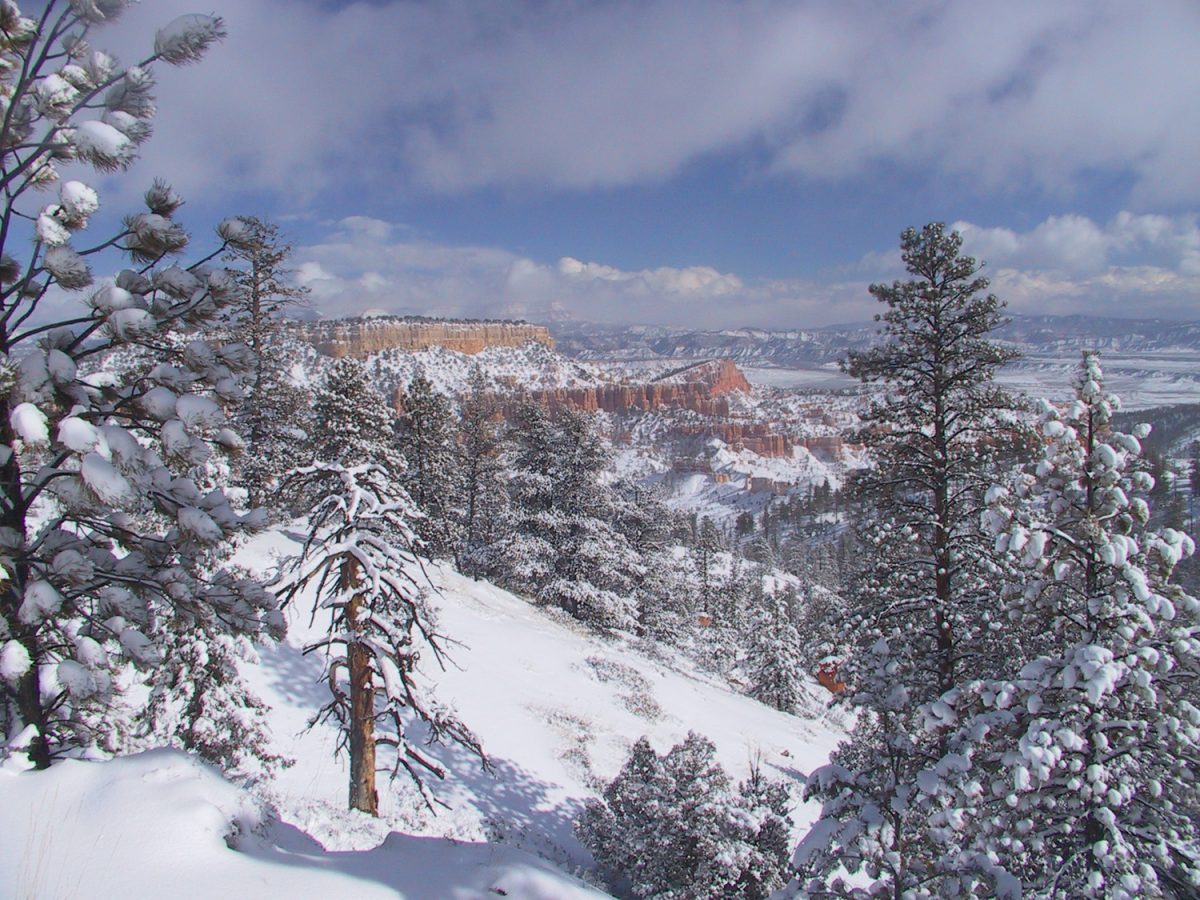 You would be forgiven if when hearing the name Utah, your mind immediately thinks of colorful canyons of eroded rock, craggy mesas towering over desert plains or the massive Great Salt Lake. But in the north and eastern sections of this western U. S. state, where the Rocky Mountains swipe across the landscape on their way between Alberta and New Mexico.
Some of the best snow skiing in the United States can be found right in the mountains of Utah. With good accessibility and developed infrastructure, come wintertime Utah tourism is centered around its many Utah ski resorts and the wide variety of ski and snowboarding opportunities found in these oases of winter play. In this article, we'll take a look at ten of the best Utah ski resorts.
Originally the site of a silver mine, this town conveniently located just thirty-five minutes from Salt Lake City International Airport has turned its mountain into tourist gold. Depending on the time of your flight's arrival, you could easily be on the slopes the same day. Here, you can enjoy the history and charm of this ski village and literally ski in and out of Main Street. There's also an air of prestige about this place; it is both one of the largest Utah ski resorts in the United States and has a pedigree of having hosted the 2002 Olympic Winter Games.
Park City Ski Resort starts at a base elevation of 6,800 feet, rising to a summit elevation of 10,026 feet. This provides a vertical rise of 3,226 feet spread out across its seventeen peaks. The Utah ski resort boasts an average of 355 inches of annual snowfall over its more than 7, 300 acres of skiable terrain; 500 of which are fortified by the resort's snowmaking capability. With over 330 trails and multiple terrain parks ranging from beginners to advanced, you'll need much more than a day or two to exhaust your ski and snowboarding options.
A one-day ticket bought in advance online will run adults (ages 13-64) $108. Children ages 5-12 are $69 while seniors ages 65 and up pay $75. Of course, prices are always subject to change, so be sure to look before you book.
Another major player in Park City is the Deer Valley Resort, which is a ski only resort encompassing six mountains in the area. Deer Valley receives approximately 300 inches of snow per season over its 2,026 acres of skiable terrain. It offers 103 runs, 27 percent of which would be considered as beginner level. Also, it has 21 lifts – including 13 high-speed quads. Deer Valley also operates a ski school and three equipment rental shops out of select lodges.
Lodging options are in luxury properties with accommodations varying from hotel rooms, to hotel-style condominiums, to six or seven-bedroom homes. Deer Park managed lodging is available at several altitudes, such as the Snow Park base area, the Silver Lake mid area and the Empire Pass upper area.
Lift tickets start at $159 for adults ages 13-64, and vary on the basis of the date. Prices can go as high as $209 over the holidays. Children 5-12 start at $100 for a one-day ticket and seniors will shell out a minimum of $110. Children up to four years old pay a flat rate of $40.
Staying within a short drive from Salt Lake City, the Snowbird resort is an excellent option that isn't in Park City. With a base elevation of 7760 feet going up to a summit of 11,000 feet, this Utah ski resort features 2,500 acres of skiable terrain via 170 runs. Snowbird also has its own terrain park and offers night skiing. This resort caters to all ability levels, but is a favorite among experts, with a full 29 percent of its runs considered to be double black diamonds. Here you can also arrange for more exhilarating ski experiences, such as heli-skiing, Snowcat skiing, and guided backcountry tours.
Snowbird offers five lodging options to suit all budgets. It's signature property – The Cliff Lodge at Snowbird – features both indoor and outdoor pools. It also has several hot tubs and the luxurious Cliff Spa, for some pampering after a day on the slopes. All properties boast magnificent mountain valley views, guaranteeing that at the very minimum you'll have a scenic stay.
Booking online and in advance, adults can snag lift tickets starting at $65, while youths start at $39. In both cases, it includes the use of Snowbird's aerial tram that whisks passengers up to the summit in ten minutes. Here, they can either ski down or enjoy mountaintop dining at a restaurant aptly called The Summit.
Nestled at the top of Little Cottonwood Canyon, in Utah's Wasatch Mountains, the Alta Ski Area is also just some 32 miles from Salt Lake City International Airport. This means that in just 45 minutes you can go from baggage claims to the slopes of Alta Ski Area. With a base elevation of over 8,500 feet and a summit elevation over 11,000, this Utah ski resort's 2614 acres of skiable terrain encompasses a vertical drop of over 2,500 feet. While offering runs for all levels, this Utah ski resort is geared towards those with advanced skills.
A variety of lodging options are on offer, ranging from several base lodges to condominiums to vacation homes. For an intimate, luxury experience, try the Snowpine Lodge, which boasts an outdoor heated pool, swanky spa, and fine dining.
One-day lift tickets bought online in advance range from $92-$110 for adults, $48-$57 for children 12 and under. Multi-day passes, combination passes with nearby Snowbird Resort and late in the day discounts are available as well, most of which have to be purchased at the window.
Also located 45 minutes from Salt Lake City, and just 8 miles from the Ogden Valley, is the Snowbasin Resort. As the site of the downhill alpine skiing races for the 2002 Winter Olympics, this lesser-known gem boasts 104 runs across over 3,000 acres of skiable terrain. With eleven lifts, you'll be quickly whisked to the top to sample either its 20 percent beginner trails, 50 percent intermediate runs or 30 percent advanced/expert level runs. Snowbasin also features three terrain parks to go along with its average annual snowfall of 350 inches, which is bolstered by 600 acres of snowmaking capability.
A series of lodges are located nearby, offering both accommodations and dining. Entertainment, including live music, is a mainstay of the Snowbasin apres-ski experience.
Lifts run between 9 AM and 4 PM, with an adult (ages 13-64) day ticket costing $99, youths 7-12 costing $59, seniors 65-74 coming in at $85, and super seniors (75 plus) priced at $45. Children six years old and under are free.
Located some 35 miles from the Salt Lake City Airport, and perched atop Big Cottonwood Canyon, the Brighton Ski Resort is a great family option, with a balanced spread of beginner, intermediate and advanced runs. With a whopping average of 500 inches of snow per year, there's a good chance you'll encounter a fresh blanket of "The Greatest Snow on Earth" on one of the 66 runs across more than a thousand skiable acres – 200 of which are illuminated.
The onsite Brighton Lodge, is a quaint, reasonably priced property located just a few yards away from the Crest Express Lift. At the base of the mountain, there are a number of dining options suitable for all tastes and budgets.
Adult one-day lift tickets come in at $94 for ages 14-64, with an additional charge of $47 for night skiing. Youths 11-13 cost $60 and seniors (65 plus) ski for $65. Kids 10 and under ski for free (up to two with a paying adult).
Moving down to the southern part of the state, Brian Head Resort is best reached by flying into Las Vegas, from which it is an approximately 3-hour drive. With Utah's highest base elevation (9,600 feet), you can revel in its 350 inches of annual snowfall and 71 runs spread across two mountains. Difficulty levels are nearly an even split between beginner, intermediate and advanced slopes (30% – 35% – 35%). Additionally, there are also several terrain parks and even a pair of snow tubing hills.
A number of lodges surround the resort, many of which offer combination ski and stay packages. Best of all, you will also be within the range of a day trip to the spectacular National Parks of Southern Utah. For example, there's the geologically surreal Bryce Canyon and majestic Zion National Park.
For a midweek, full-day pass, adults pay $45, with weekends at $62. Children and seniors pay $32 and $45 respectively. Peak periods (Christmas, Thanksgiving, Presidents Day, etc) will obviously cost more.
8.
Sundance Mountain Resort
Located about midway between Salt Lake City and Provo, Sundance Mountain Resort is set against the imposing, 12,000 foot Mount Timpanogos. In addition to its 42 runs across 450 acres of skiable terrain, Sundance also offers a winter zip-line tour. Here, guests can ride side by side on their double cables. Ski instruction and rentals are available onsite, as is a terrain park. Here you also have the option of night skiing.
At Sundance Mountain Resort you have the choice of staying in one of their rustic, modern rooms, or in one of several private mountain homes. Yoga, Meditation classes and nature walks are complimentary for Sundance Mountain Resort guests. Also, spa treatments and art classes are available for a fee. For fine dining, try the award-winning Tree Room (open for dinner only) for gourmet cuisine.
Window rates for a full day pass cost $90 for adults, $61 for children ages 6-12 and $45 for seniors 65 and up. Discounts are available for booking online in advance.
9.
Solitude Mountain Resort
As yet another Utah ski resort option within 40 miles of Salt Lake City, Solitude Mountain is tilted to the intermediate to advanced skier. It has 90 percent of its 80 named runs categorized as either intermediate, advanced or expert level. This resort is blessed with an average of 500 inches of snow per year. However, it still supplements that total with 150 acres of it is over 1,200 equipped with snowmaking ability. The resort boasts 8 ski lifts as well as 20 kilometers of Nordic trails for cross country skiers.
Of the multiple lodging options at the resort, the 46 room Bavarian-style Inn at Solitude offers ski-in, ski-out convenience to go along with a number of other amenities. For example, it has a heated outdoor pool, hot tub, and full-service spa. When it's time to eat or drink, Solitude Mountain Resort boasts a pleasant array of grills, pubs, and bars for your dining pleasure.
Lifts run between the hours of 9 AM and 4 PM in winter. Also, with advance purchase adult tickets ranging from $65 to over $100 depending on the date. Juniors (ages 8-12) range from $39 to $63 and seniors varying between $48 and $77.
10.
Nordic Valley Ski Resort
Formerly known as Wolf Mountain, Nordic Valley is a family and budget-friendly Utah ski resort in Utah's Wasatch Mountains. Nordic Valley offers 23 runs across 500 acres of skiable terrain, with the difficulty levels rather evenly distributed. It has rentals, instruction and a terrain park onsite; and is located not far from the Salt Lake City suburb of Ogden.
Though it doesn't have a lodge on-site, there are quite a number of lodges and private homes for rent.
One of the best features of Nordic Valley Ski Resort is that their prices are lower than other resorts. For instance, an adult one day, midweek lift ticket will run you only $45. Tickets for children cost just $30 and seniors $35. As is the case with other resorts, night skiing is additional, but at only $30/22/25 it's a great value.
So whether you're sticking close to Salt Lake City or willing to venture further afield, a mountain and some of America's best skiing is never far away at one of Utah's world-class ski resorts.