15 Must-Attend Festivals in Spain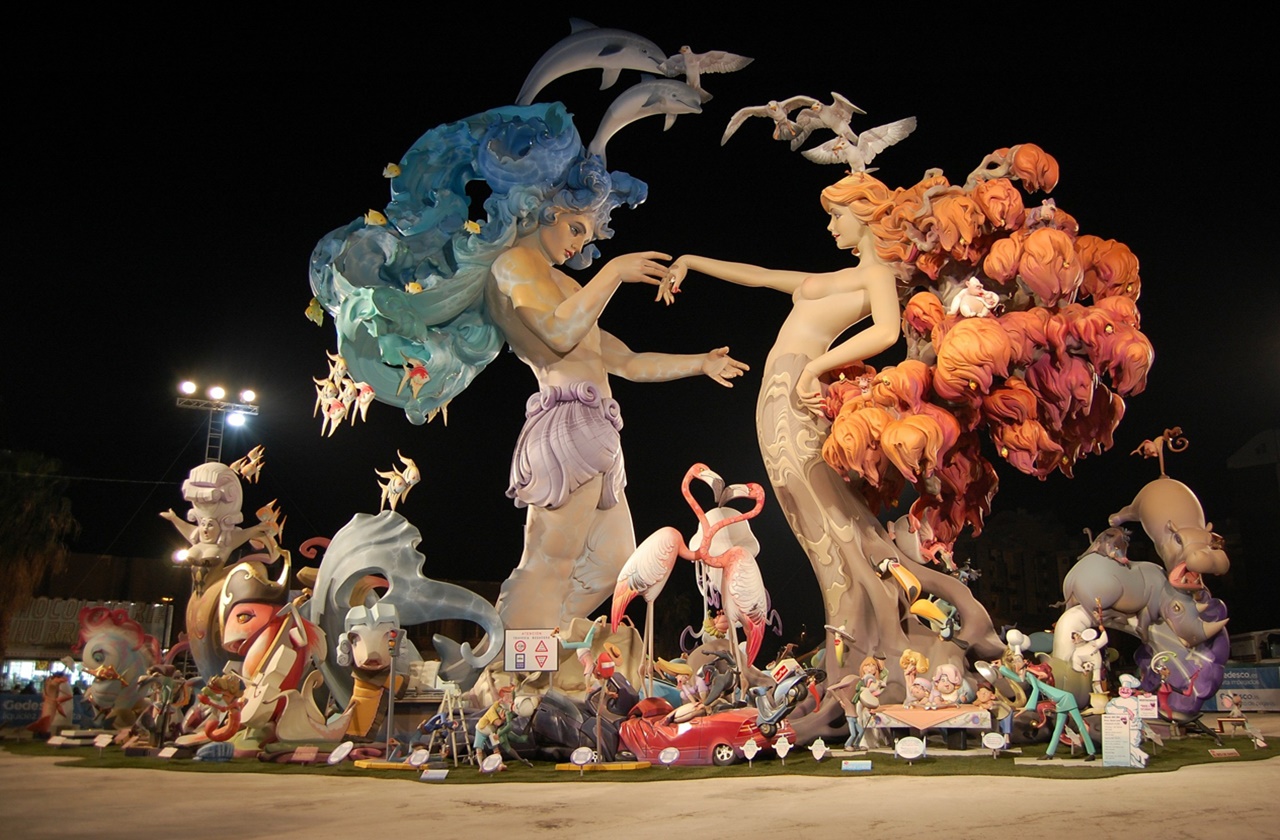 Attending festivals in Spain is one of the best ways to experience the country. You get a chance to see how locals celebrate these events while learning more about its history and culture. While you get to see a country's best and most iconic sites on a sightseeing tour, you get to be part of its history and culture at a festival. And like festivals in Japan, these festivals in Spain are celebrated either to welcome the start of a new season, honor a bountiful harvest, or observe the feast day of a saint. Likewise, it is a must for everyone to experience at least one festival during their stay in Spain.
From religious holidays, traditional events, and modern music parties, here are some of the best festivals in Spain!
What You Need to Know About Spain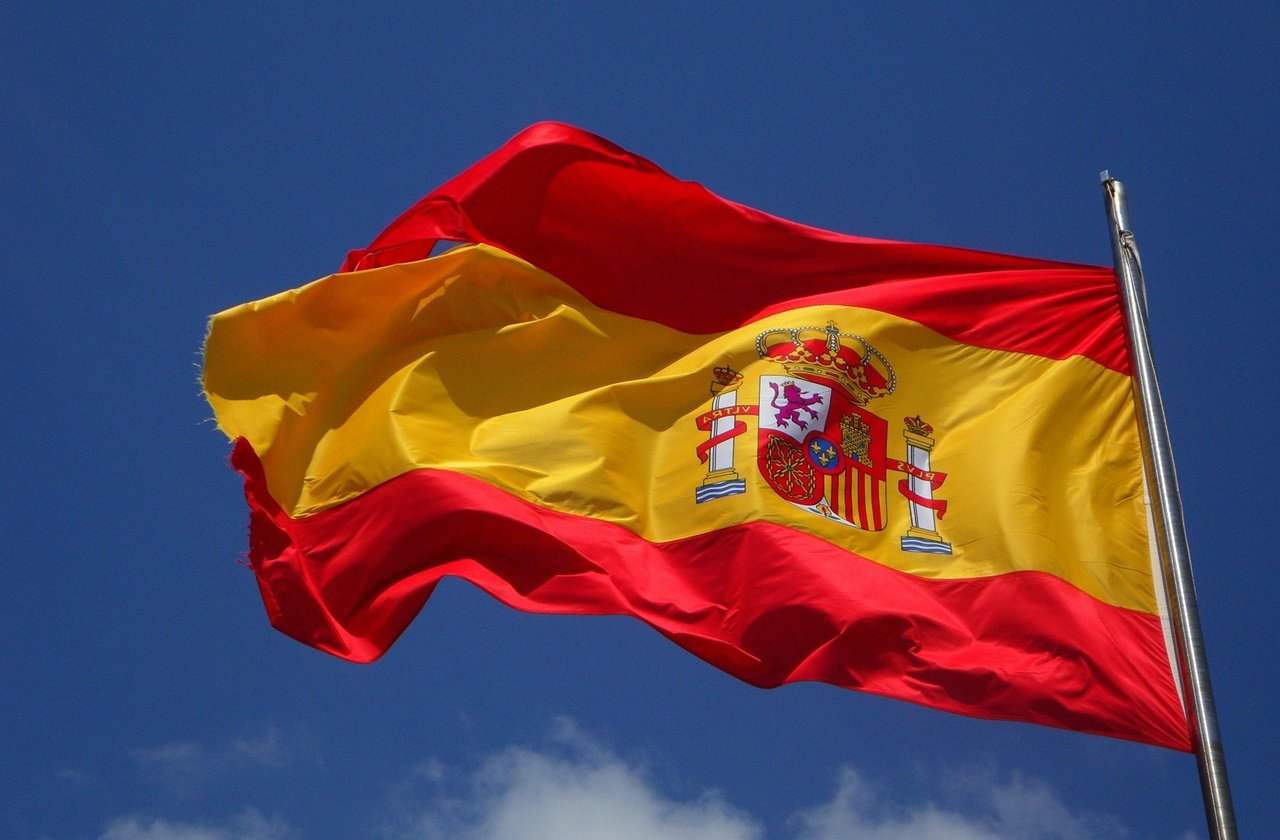 Photo by Efraimstochter on Pixabay
Spain is a predominantly Catholic country, that's why most festivals in Spain are rooted in events from the Bible.
You can find some similarities between Spanish festivals and festivals in the Philippines. This is because Spain colonized the Philippines for 333 years and heavily influenced its culture and traditions.
Public transport in Spain is great, although driving in Spain is also a good idea if you want to visit other off-the-beaten-path areas.
Spanish is the national language, but there are other languages and dialogues spoken in the country. In Barcelona and other Catalonian regions, Catalan is commonly spoken.
Most locals eat lunch and dinner at a later time. For example, you can find people having lunch from 2 to 4 in the afternoon and dinner at 8 in the evening. That being said, you may not be able to find restaurants serving lunch before 2 in the afternoon or dinner before 8.
The tap water is safe to drink so you can skip buying bottled water in convenience stores. You can also bring a refillable bottle with a built-in water filter as an extra precaution.
Tipping in Spain isn't mandatory and most locals leave a few coins or nothing at all.
Although Spain is a Catholic country, it is also a culturally liberal destination. In cities like Barcelona and Madrid, you can find several LGBT-friendly beaches, restaurants, and clubs.
Almost all traditional Spanish food revolves around a kind of animal product. If you have special dietary requirements, plan ahead and search for restaurants that cater to vegan or vegetarian diets.
In Granada and most cities in Andalusia, you can eat free tapas. On the other hand, don't expect free tapas in the rest of the country.
15 Best Festivals in Spain
1. Semana Santa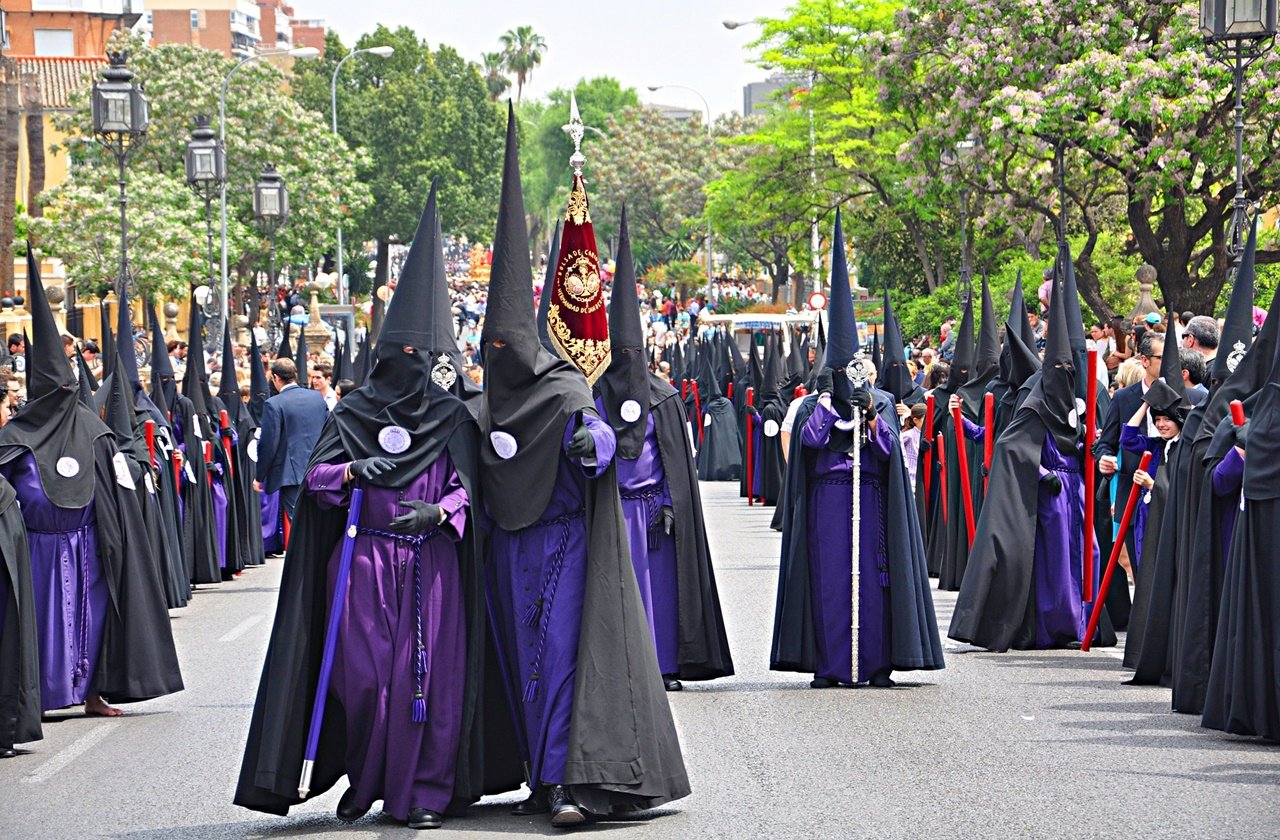 Photo by Luisfpizarro on Pixabay
When: Mid-March to April (dates vary)
Where: Nationwide
Semana Santa, also known as Holy Week, is one of the much-anticipated festivals in Spain. Additionally, if you visit countries like the Philippines, Mexico, and Guatemala, they also have their Semana Santa celebrations based on Spanish traditions. The Holy Week looks back at the life of Jesus before his death and resurrection as well as the Virgin Mary's mourning. If you attend this week-long festival, find elaborate floats carrying statues of Jesus and the Virgin Mary, You can witness the Holy Week events nationwide, but Seville and Malaga are famous for their processions and other festivities. Even if you're not a religious person, witnessing the Semana Santa is a great way to see a different side of Spain.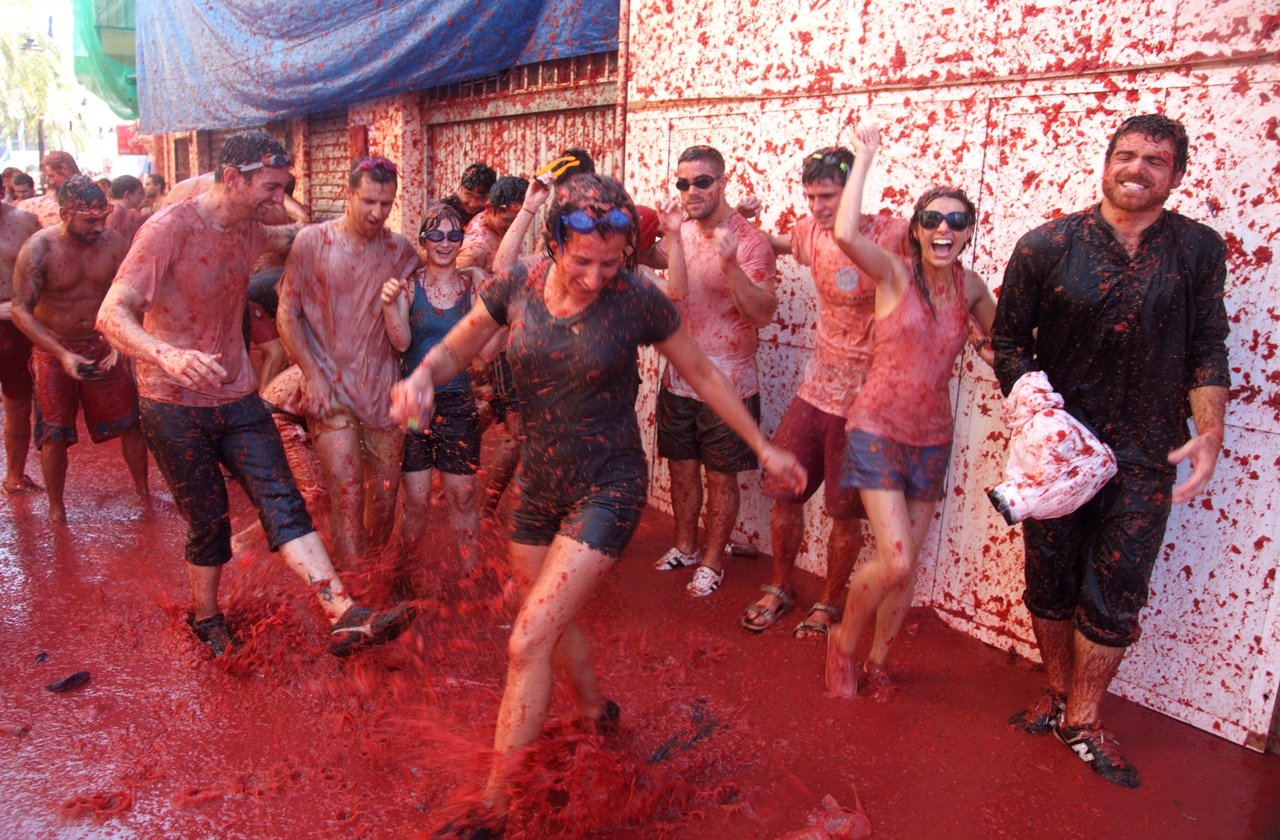 Photo by flydime on Wikimedia Commons
When: Last Wednesday of August
Where: Buñol, Valencia
Before August ends, the small town of Buñol in Valencia comes to life with its exciting La Tomatina Festival. It started in 1945 where an unforeseen event during a parade ended up with the participants throwing tomatoes at each other. Since then, it has become an annual event and participants should purchase a ticket before joining this event. To avoid accidents and injuries, the Buñol city council gave a list of instructions such as squashing tomatoes before throwing. Unlike food fights, there are no winners at the La Tomatina Festival; people just go out, throw tomatoes at each other, and have fun!
3. Las Fallas De Valencia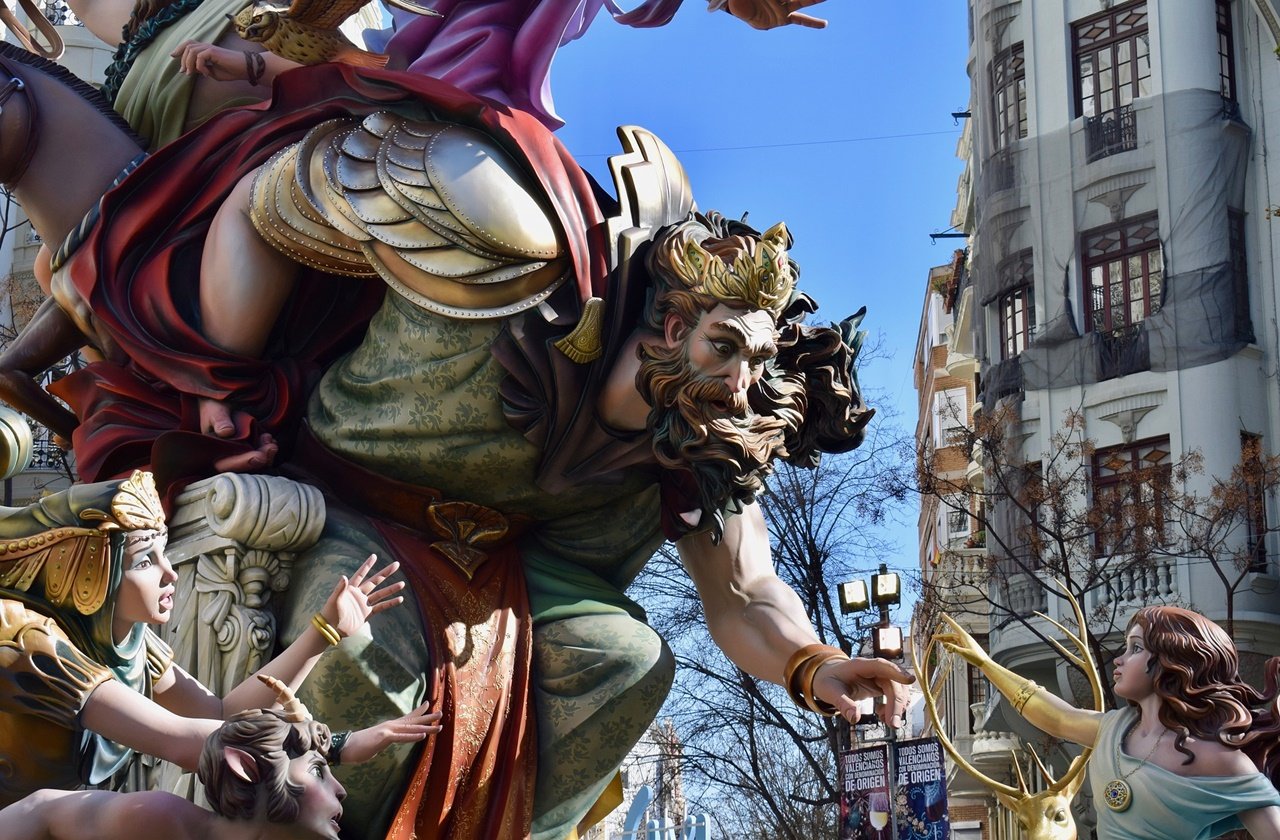 Photo by mozart_sybilla on Pixabay
When: Mid-March (dates vary)
Where: Valencia
A list of the best festivals in Spain isn't complete without the Las Fallas festival in Valencia. The week-long celebration starts in mid-March with a series of street parties, processions, and fireworks shows. During the day, locals parade giant falles, artistic monuments usually made from wood or paper mache. And in the evening during the Cremà, also known as the burning, the falles are burned, creating a huge bonfire. Other notable events during Las Fallas de Valencia include a pyrotechnical competition and a flower offering to the Virgin Mary. Because of its cultural significance, the Fallas festival was added to the UNESCO list of Intangible cultural heritage.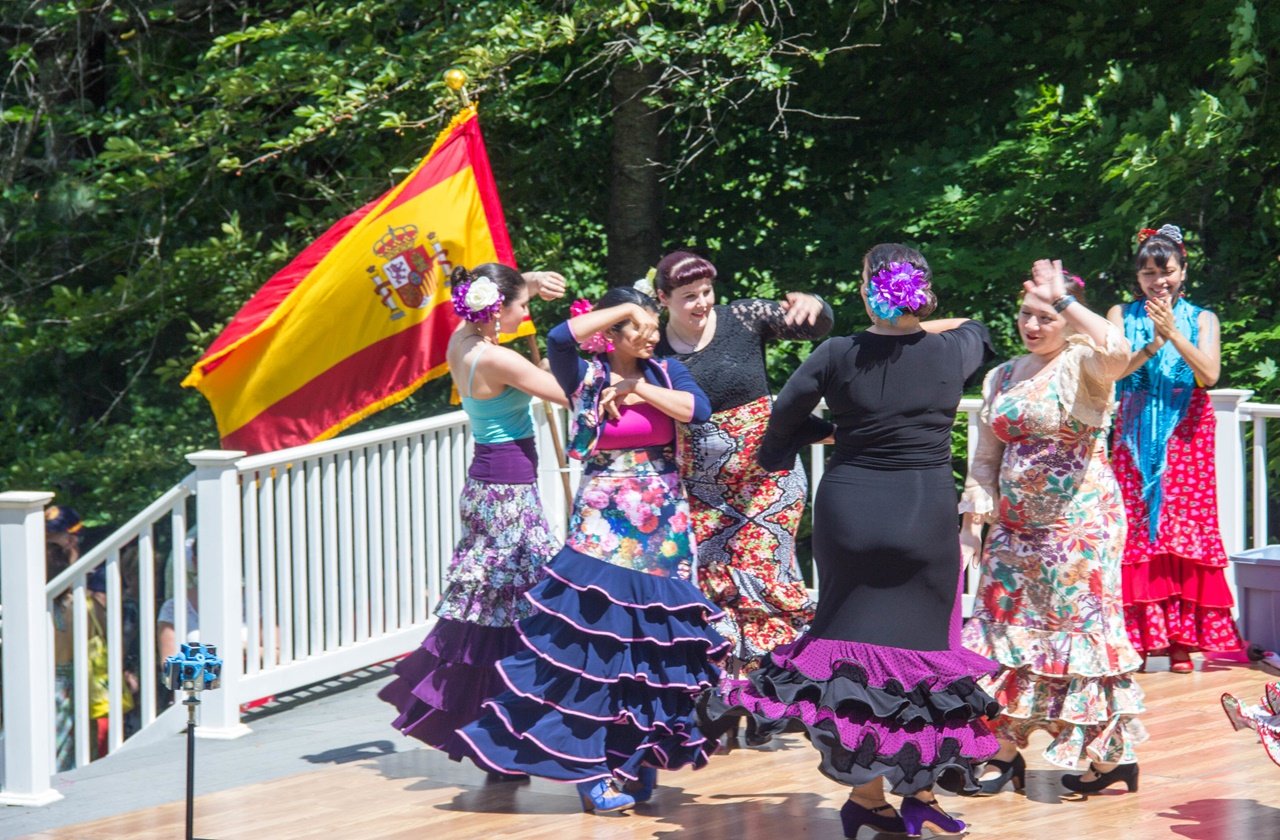 Photo by Geoff Alexander on Flickr
When: Two weeks after Easter (dates vary)
Where: Seville
Experience all things colorful and fun at the Feria de Sevilla, also known as the Seville Fair. Spring is a beautiful time to visit and witness the Feria de Sevilla events, which is held after Easter. The festivities start with the lighting ceremony at the entrance of the fairgrounds at midnight. Then every morning for a week, find rows of food carts selling local food. You can also find most locals donning their best Flamenco dresses and suits parading around the fairgrounds. At night, the event turns up a notch with lively parties, flamenco shows, and free-flowing booze. The Feria de Sevilla comes to a close with a breathtaking fireworks show. This is one of the perfect festivals in Spain for families and groups of friends traveling together.
5. Cristianos y Moros Festival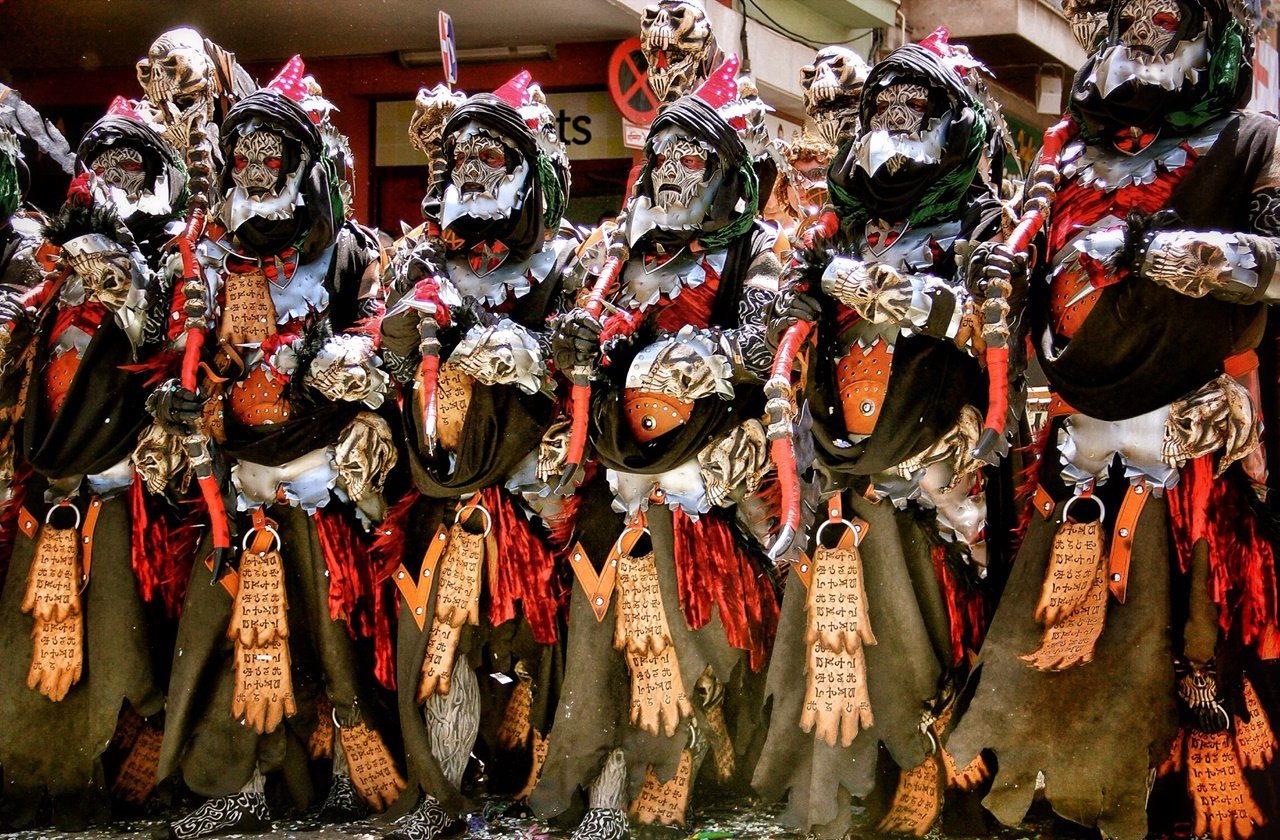 Photo by Enrique Blasco on Wikimedia Commons
When: April (dates vary)
Where: Nationwide
The Cristianos y Moros Festival is another event steeped in Spain's history. Throughout the years, the Moors (Muslims) and Christians struggled and fought to take over the country, and this festival commemorates the battles between these two during the Reconquista. In the Cristianos y Moros Festival, find locals dressed in costumes inspired by Medieval and Muslim attire. The Moors conquer the city then on the following day, the Christmas reclaim their territory. While the festival is observed throughout the country, you can visit Alicante to witness its elaborate costumes and dramatic reenactment of the event.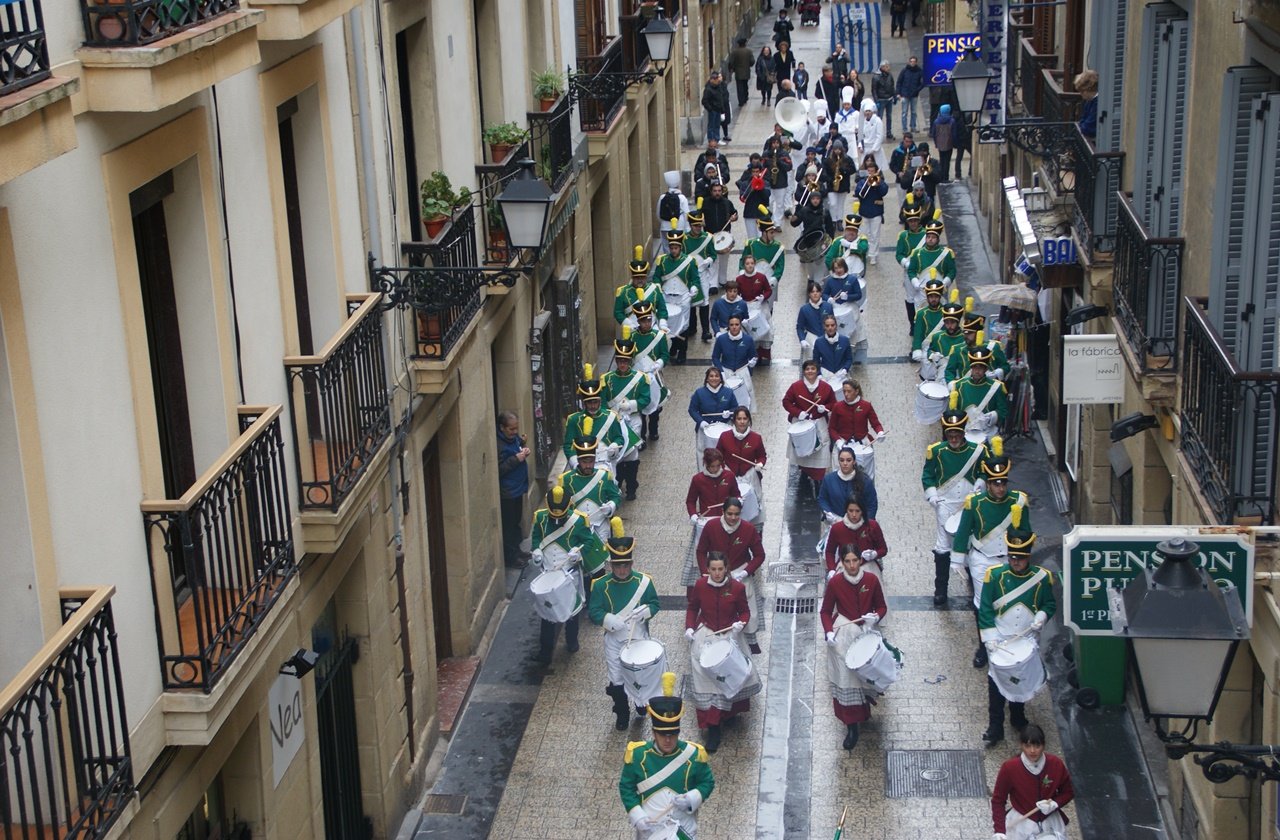 Photo by MerZab on Wikimedia Commons
When: Every January 20
Where: San Sebastian
San Sebastian's La Tamborrada Festival is one of the liveliest festivals in Spain, held every 20th of January. The drum festival highlights the city's history of gourmet clubs and partying. That being said, the festival starts at midnight on the 20th where the mayor of the city raises the flag of San Sebastian at the Old Town. What follows is a 24-hour celebration with street parties, eating, drinking, and countless drummer groups parading around the city. Since this is a drum festival, expect a lot of noise throughout the day! As the day comes to a close, everyone gathers around the Old Town and watches the mayor take down the San Sebastian flag, signaling the end of the festival.
7. Cordoba Patios Festival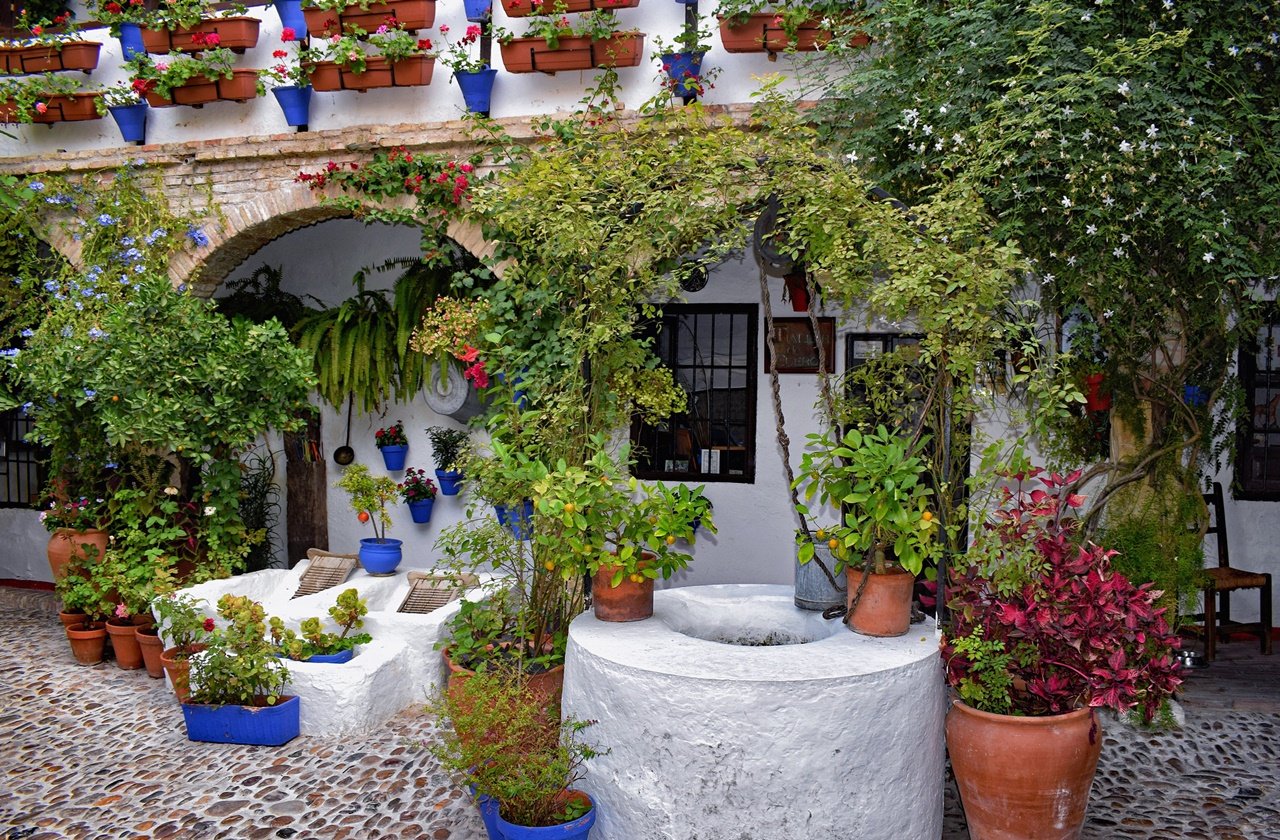 Photo by Jocelyn Erskine-Kellie on Flickr
When: May (dates vary)
Where: Cordoba
For travelers looking for the next picture-perfect festival, Cordoba's Patios Festival is a must-attend event! In May, the city blooms with colorful flowers and locals compete for the best patio award. Nature lovers will love the abundance of flowers and plants adorning the house's yards and entrances. What's even better is that the festival is open to everyone, so tourists can take a peek and snap photos of the patios and courtyards. If you find yourself in Cordoba in spring, don't miss this event!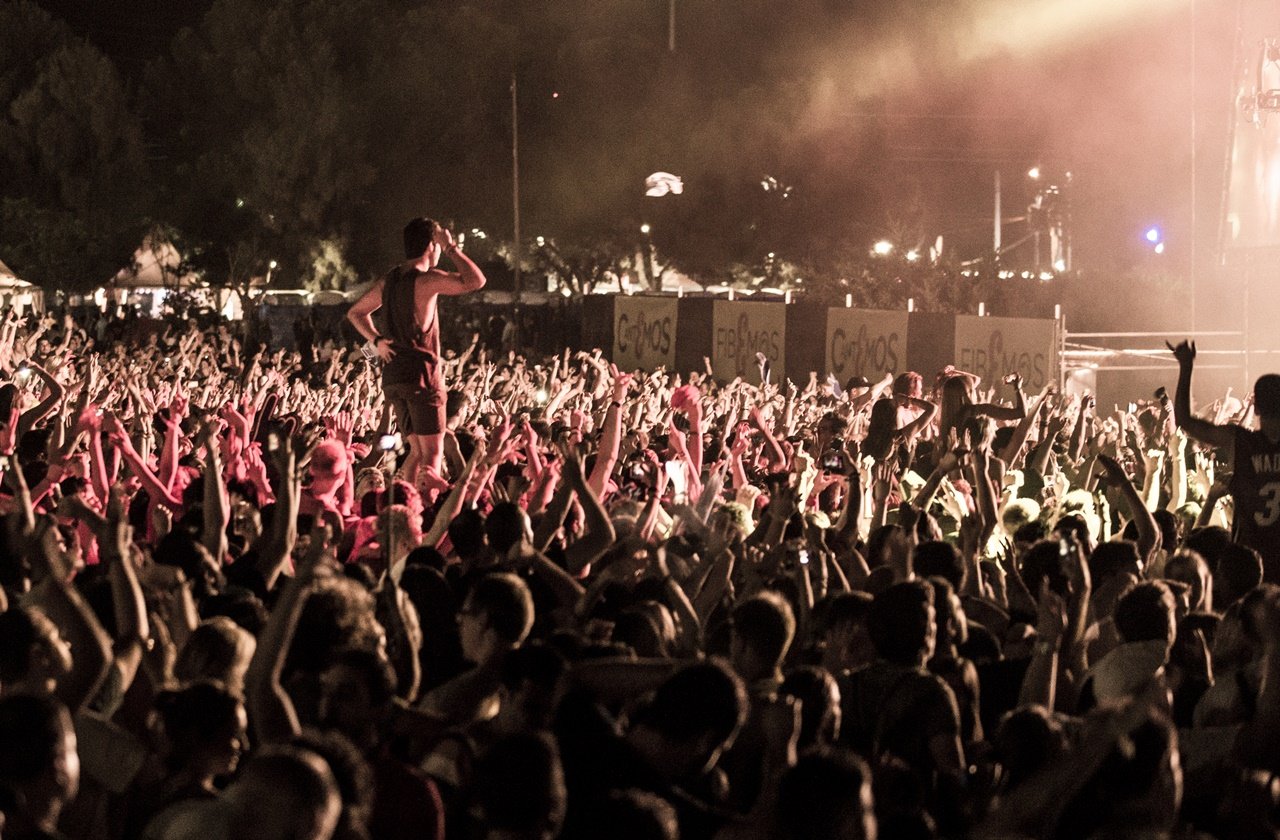 Photo by ÒscarGarciaHerraiz on Wikimedia Commons
When: Second week of July
Where: Benicàssim, Valencia
The Benicassim Festival is one of the more modern festivals in Spain, being a music festival catering to pop, rock, and electronic music. It brings together homegrown Spanish musicians and international acts, creating a perfect summer music festival. Add in the alcohol to the Spaniards' love for partying and music and you get a three-day event filled with music, alcohol, and socializing. Despite being a festival that started out in the '90s, it eventually gained a huge following and is one of the best music festivals around. Prominent bands like Oasis, the Arctic Monkeys, Muse, and artists like Amy Winehouse have performed at the Benicassim Festival.
9. Barcelona Beer Festival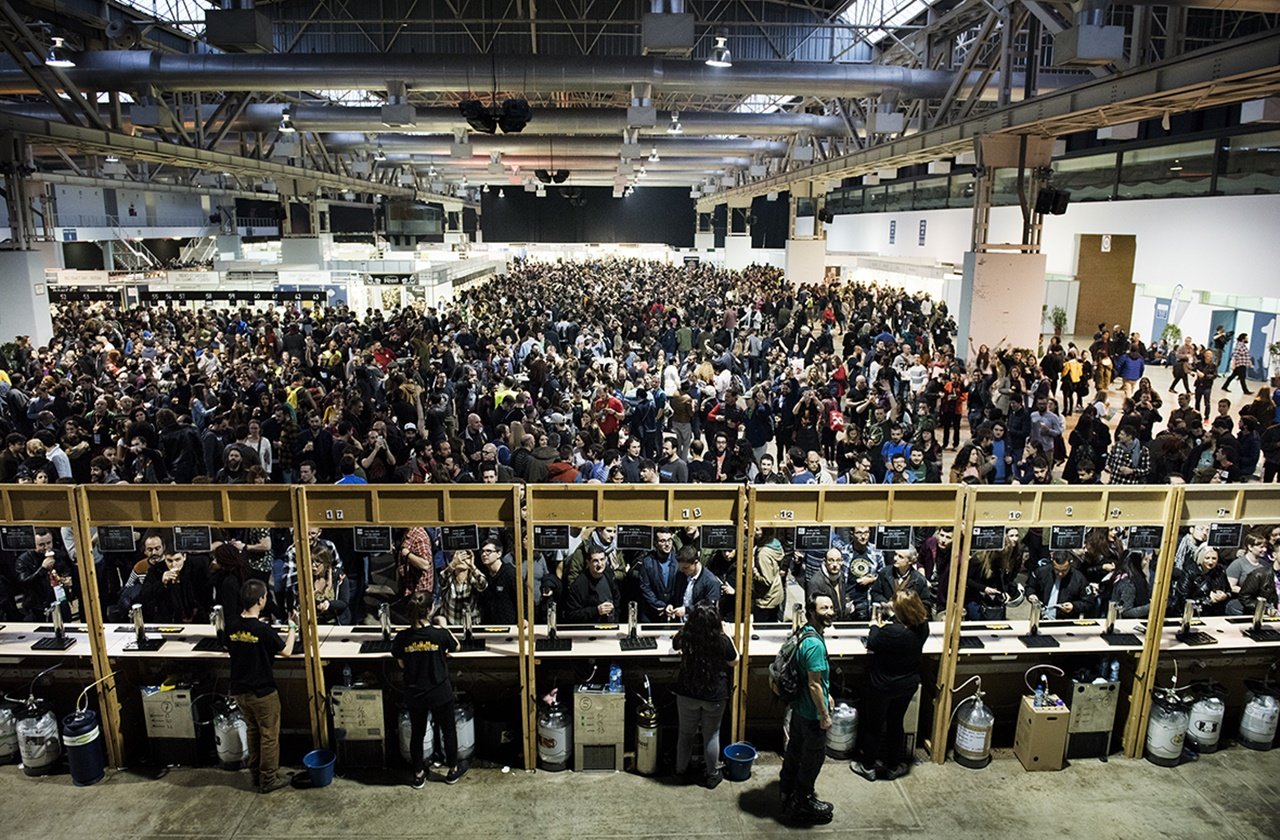 Photo by Moritz Barcelona on Flickr
When: Dates vary
Where: Barcelona
Although not as big as Munich's Oktoberfest, the Barcelona Beer Festival is one of the best festivals in Spain. In this multi-day celebration, craft breweries from around the country share their new and upcoming products with the public. Many people know Spain as the land of sangria and wine, but joining in the Barcelona Beer festivities allows you to discover and appreciate Spanish beer. Champagne, wine, olive oil, and other specialties take the spotlight in the festival. While the date varies, the festival usually takes place between March and May, so be sure to check in advance if you plan on attending this festival.
10. Carnaval de Santa Cruz de Tenerife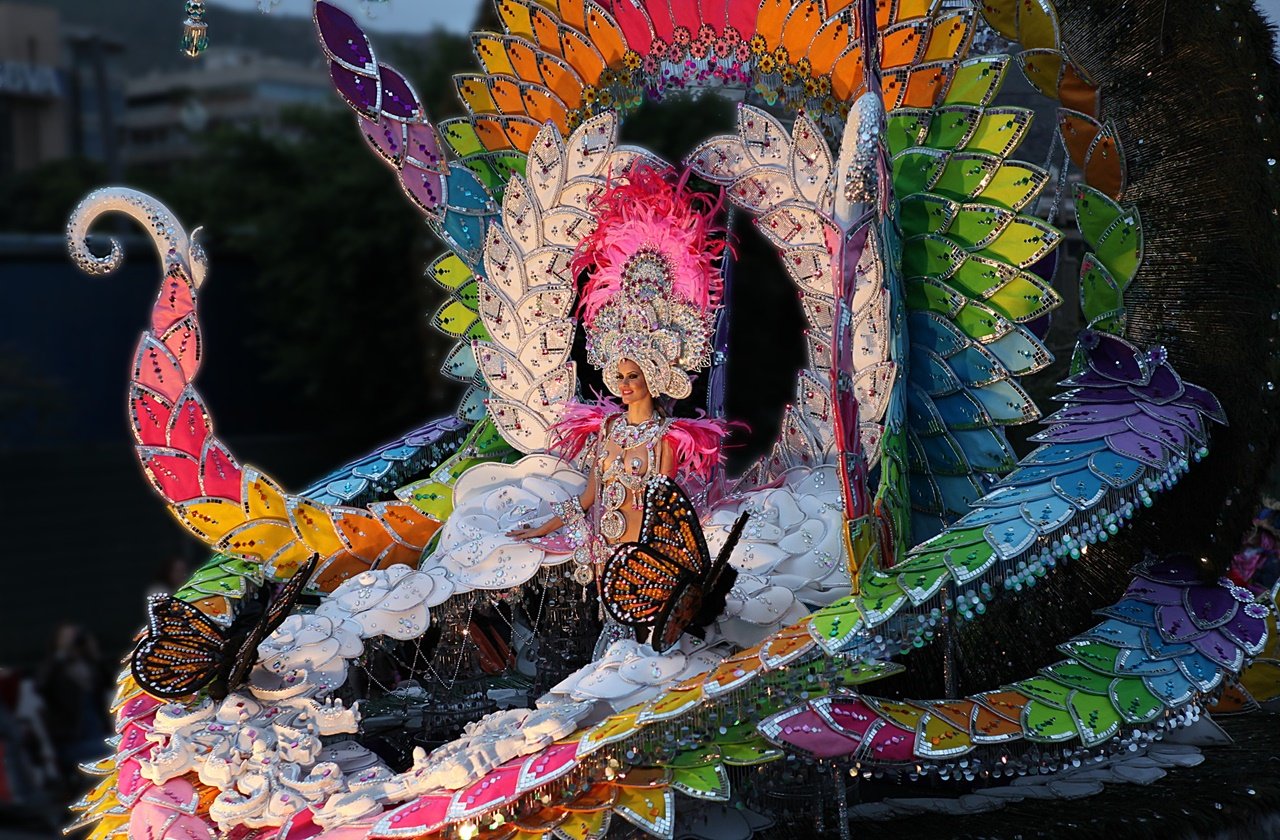 Photo by Philippe Teuwen on Flickr
When: Two weeks before Ash Wednesday
Where: Santa Cruz de Tenerife, Canary Islands
Before the start of the solemn events of Holy Week, the city of Santa Cruz de Tenerife celebrates one of the biggest festivals in Spain, the Carnival. It rivals the carnival celebrations in Rio de Janeiro, featuring street dance parades, parties, and pageants. See dancers wearing elaborate costumes and headdresses, with some weighing more than a hundred kilos. The streets are filled with parties, food and drinks, and ornate floats. Every year, the Carnival comes up with a theme on which participants base their costumes and performances, so you know you'll be witnessing a unique event. The Canary Islands may be small, but it packs a lot of events, glitter, and glamor during this celebration!
11. Semana Grande, Bilbao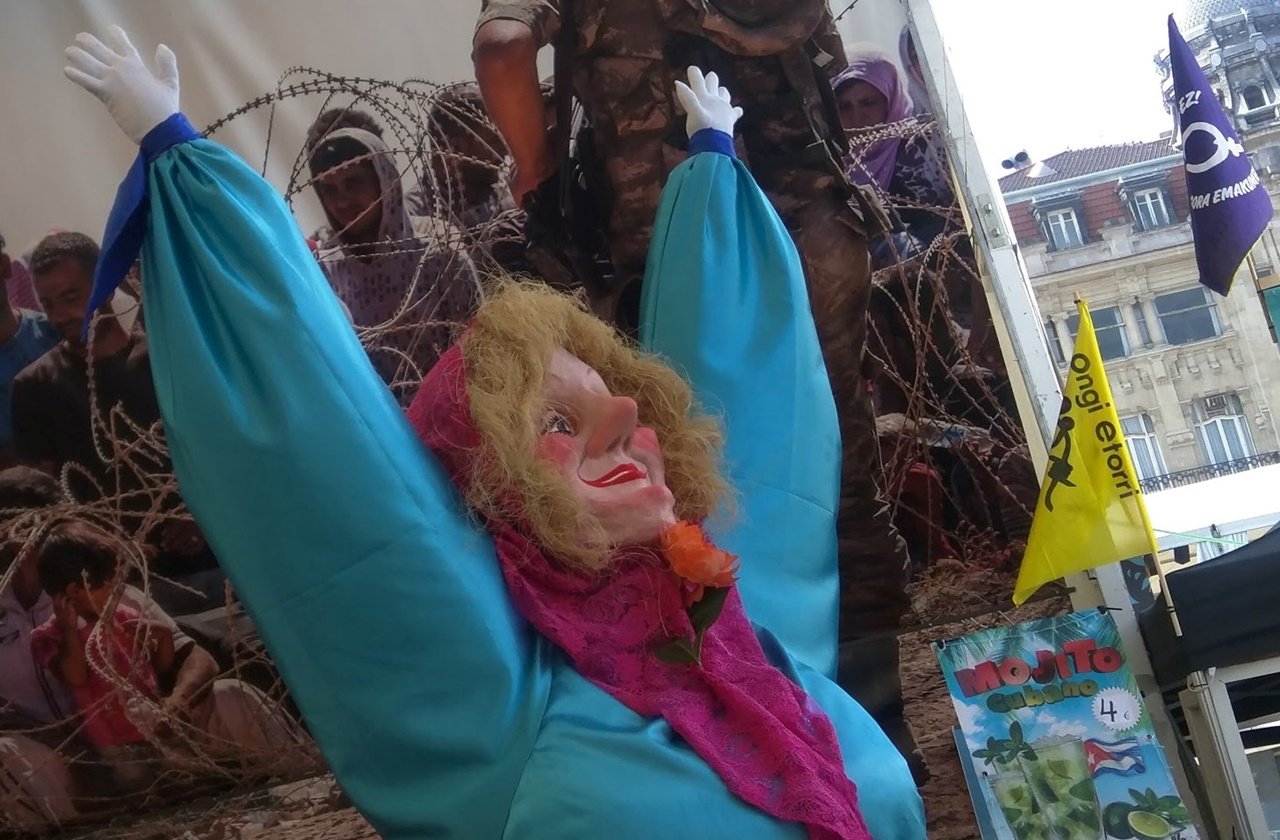 Photo by Makeip on Wikimedia Commons
When: August (days vary)
Where: Bilbao
Heading to Bilbao in the summer? Don't miss the Semana Grande, also known as the Aste Nagusia or the Great Week. The festival runs for nine days, showcasing the best of everything the Basque Country has to offer. During the Semana Grande festivities, expect to see wood-chopping, stone-carrying, and strongman competitions. The festival also celebrates Basque culture with food, bullfights, and even an "ugly contest". Unlike most festivals that culminate with a fireworks show, the Semana Grande ends with Marijaia, the event's mascot, floating down a river and eventually being set on fire.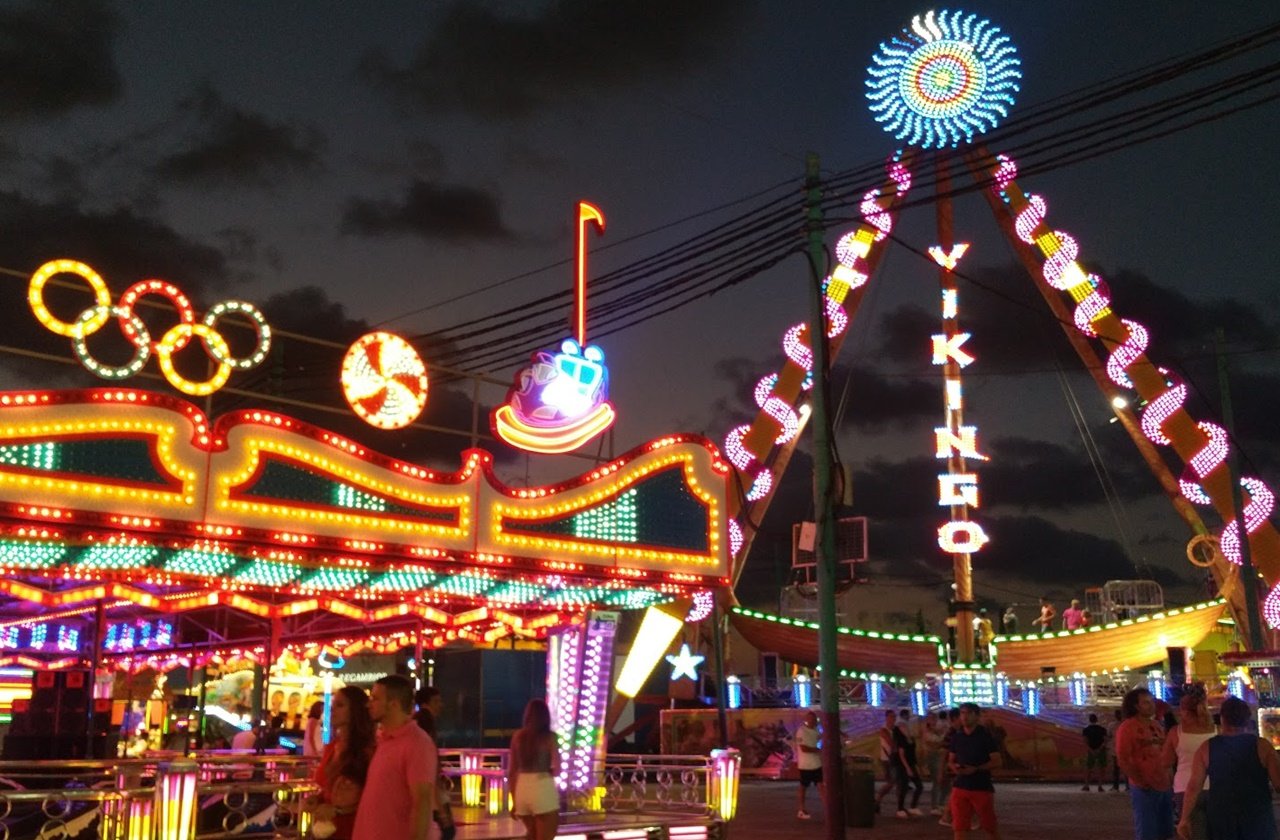 Photo by Itelchan on Wikimedia Commons
When: August (dates vary)
Where: Malaga
Along with Valencia's La Tomatina Festival, the Feria De Malaga is one of the festivals in Spain held in August. It is a 10-day event filled with street parties, merrymaking, and all things Malaga. The event commemorates the re-taking of the city by the monarchs Isabella I and Ferdinand II where the first celebration took place in 1491. In addition, Feria De Malaga events are divided into two: daytime and nighttime events. During the day, head to the city center and admire the streets decorated with paper lanterns and displays. At night, a makeshift fairground just outside the city serves as the hub for parties, more food and drinks, and local dances. You'll also see women and men in traditional clothing, with women dressed to the nines with their best flamenco dress.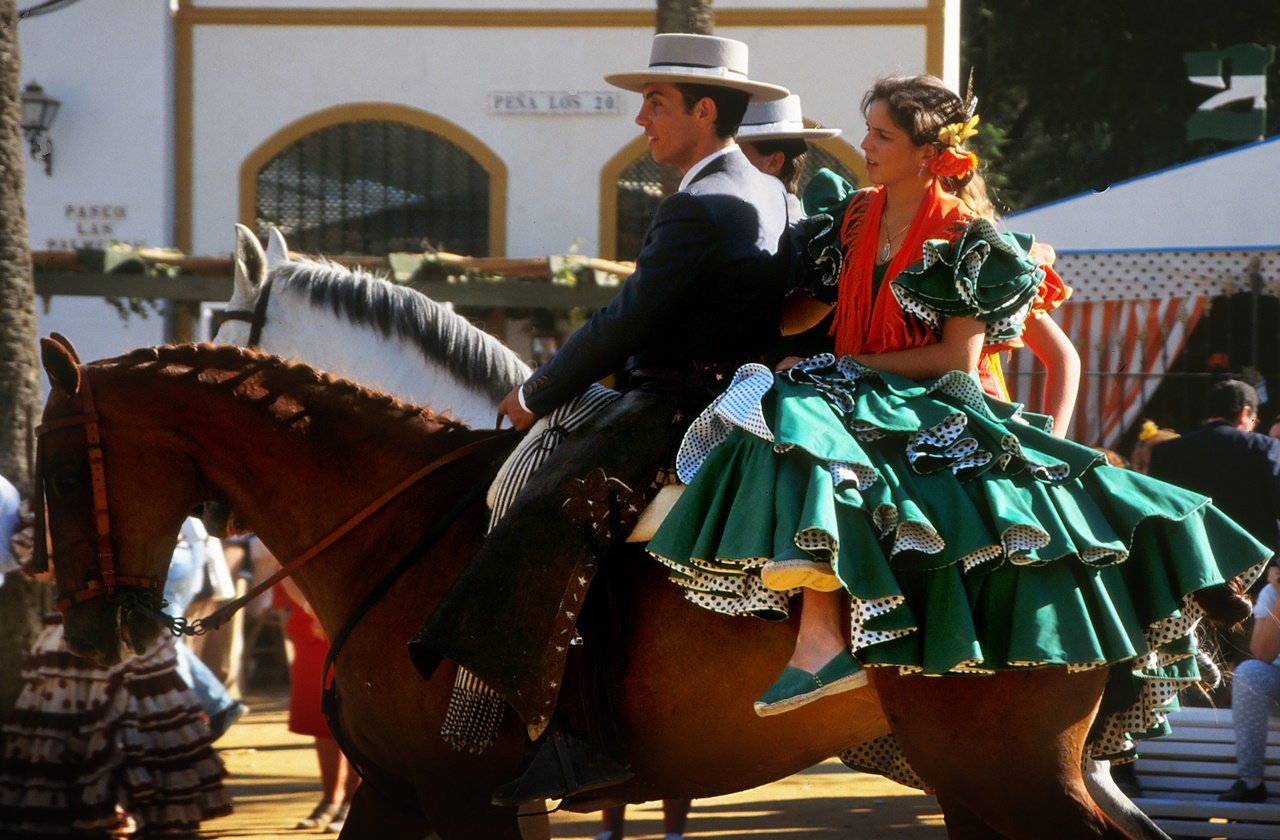 Photo by Dominic Alves on Flickr
When: Three weeks after Semana Santa (dates vary)
Where: Jerez, Cadiz
The Feria del Caballo, also known as the Horse Fair, is a one-of-a-kind celebration in Spain. Yes, there are plenty of horses, but the fair also gives you a glimpse of the Andalusian culture. Expect a lot of horse parades, flamenco performances, carnival rides, and stalls bursting with local delights and tapas. Unlike the Seville Fair where most of the tents are private, all tents (locally known as casetas) are open to the public. That way, everyone can walk into the casetas and enjoy the food and drinks provided!
14. Festival of San Fermín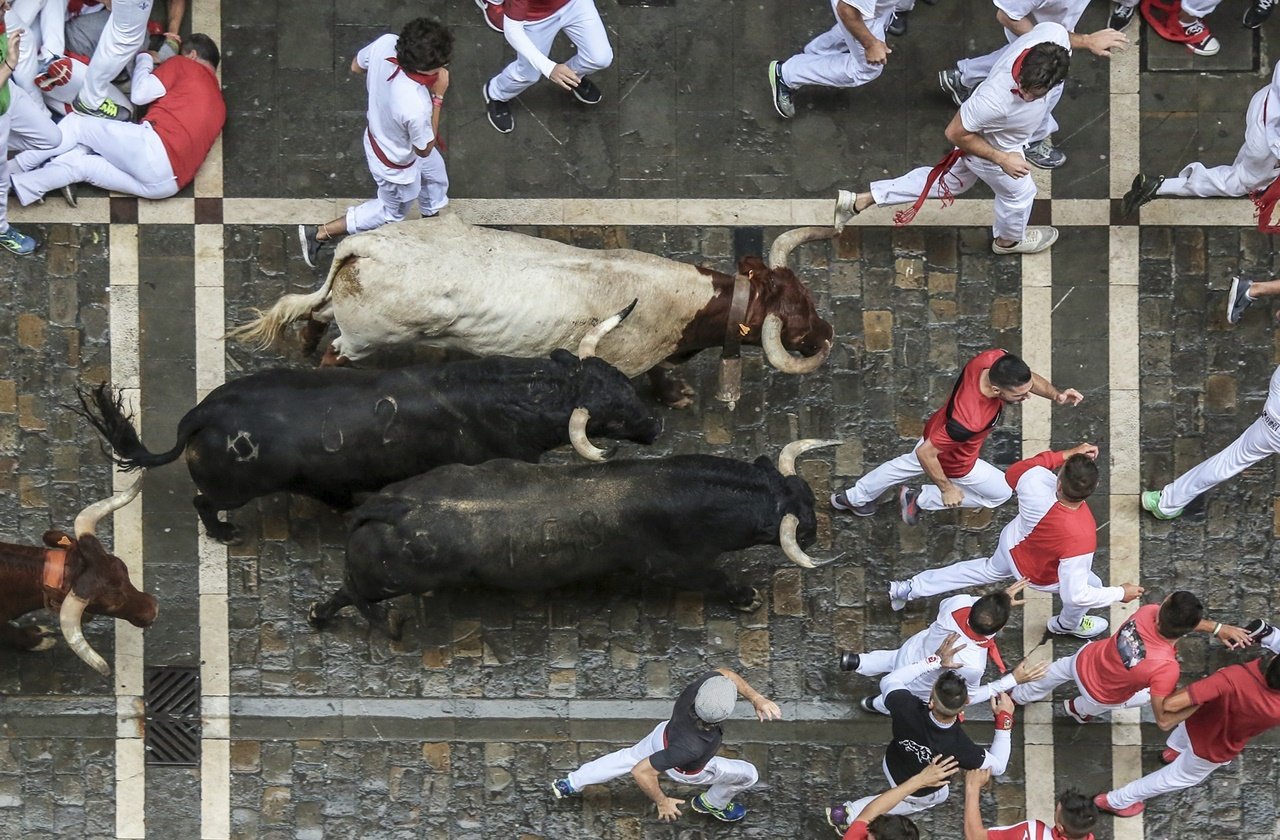 Photo by SanFermin on Pixabay
When: July 6 to 14
Where: Pamplona, Navarre
Pamplona's Festival of San Fermin is perhaps one of the more controversial yet popular festivals in Spain because of the running of the bulls. During this event, the bravest of the brave run ahead of a group of agitated bulls. While it may sound daring even for the adventurous tourist, joining the actual running of the bulls isn't recommended due to its dangerous nature. But aside from the risky bull run event, there are also other activities during the festival worth checking out. Watch locals compete in a game of hay bale lifting, stone lifting, or woodcutting, traditional Basque rural sports. Every night, watch a fireworks show near the city's citadel, marking the end of the day's events.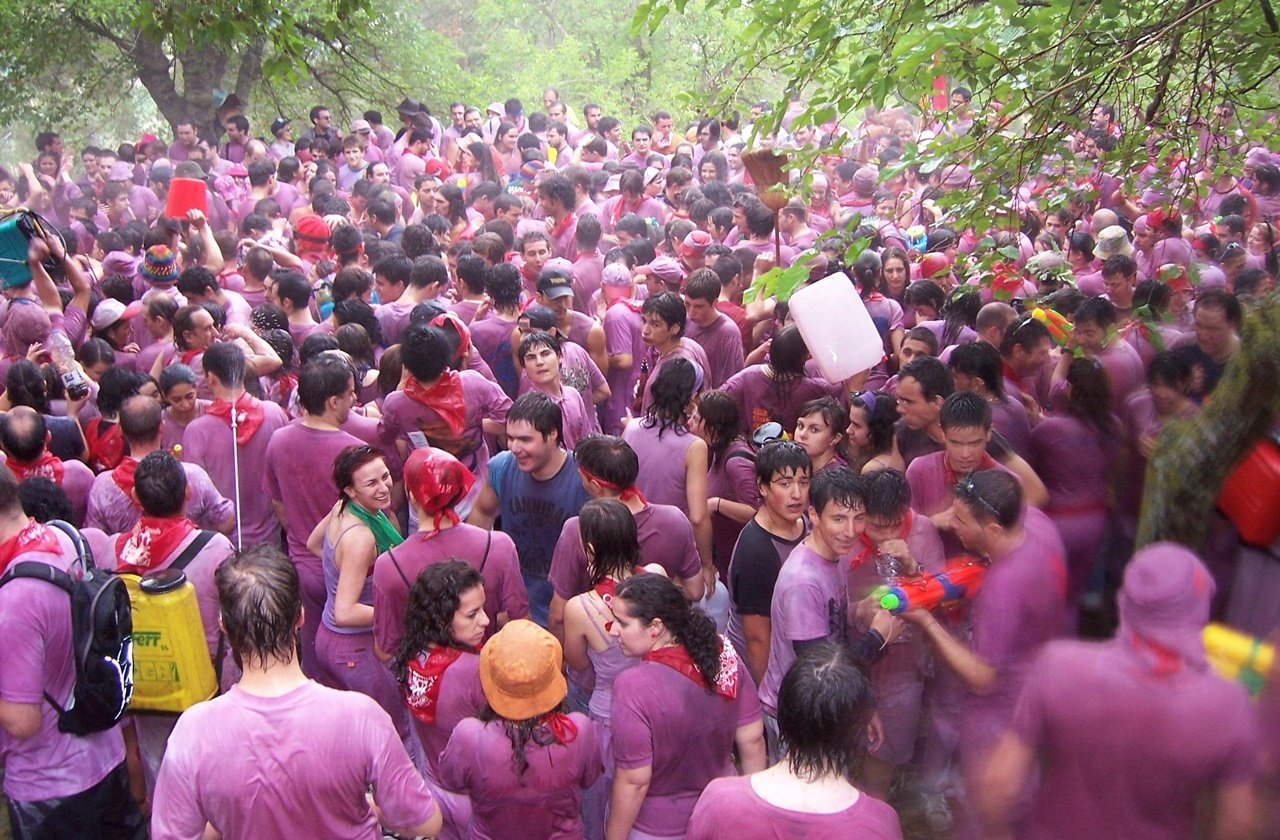 Photo by BigSus on Wikimedia Commons
When: Last week of June (dates vary)
Where: Haro, La Rioja
Haro is a small town in Northern Spain's La Rioja region that is famous for its production of red wine. As such, the town hosts one of the most exciting festivals in Spain: the Haro Wine Festival. In the morning, thousands of people gather at the main square for the most anticipated event of the festival: the wine battle! Dressed in a white shirt with a red handkerchief on their necks, participants splash each other with wine using buckets, cups, and water sprays. The "battle" ends with a food fair where you can enjoy local dishes and wine. Before the festival ends, purchase a bottle or two of its famous red wine as a souvenir.
Tips When Attending a Festival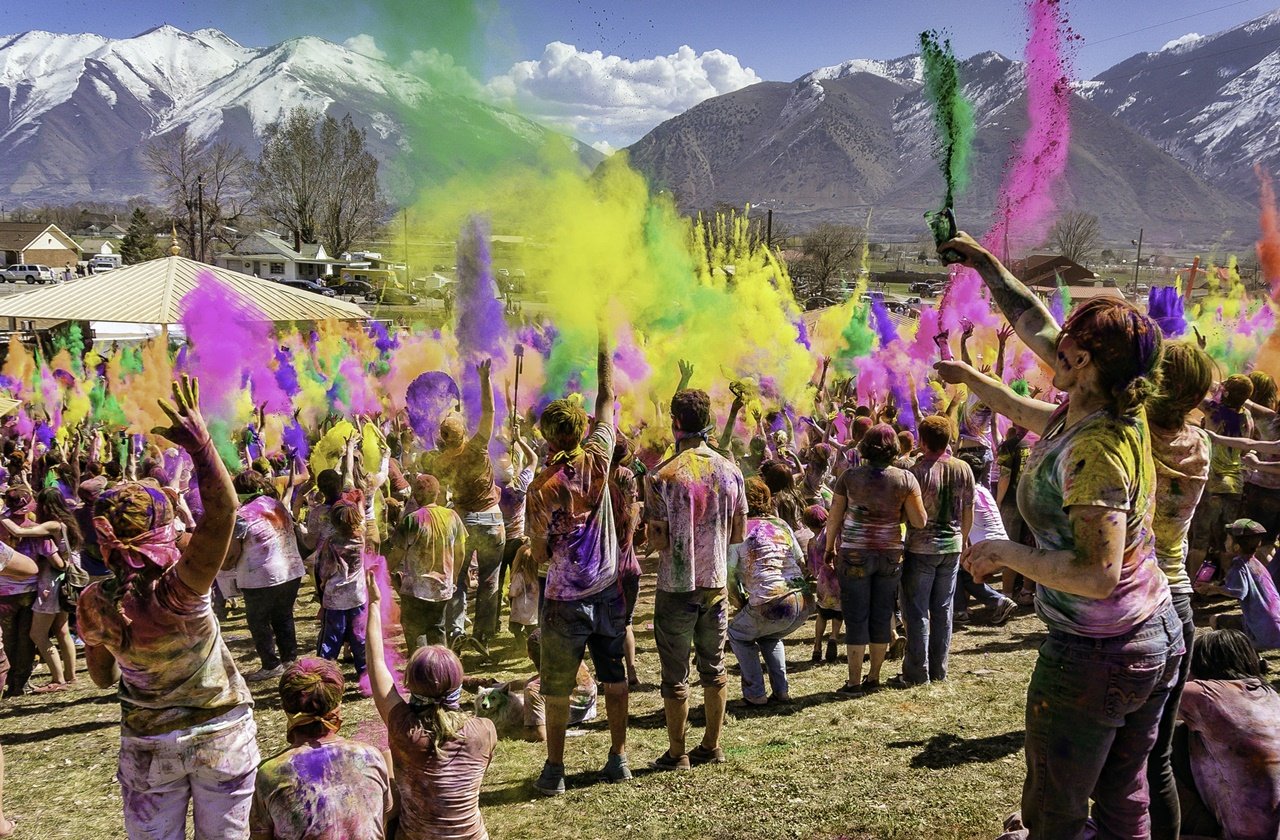 Photo by Steven Gerner on Flickr
Since the peak tourist season in Spain falls during summer, expect a lot of crowds during these festivals and holidays.
Airfare and accommodation are priced higher weeks before a festival. To avoid overpaying, secure your hotel and tickets months in advance.
Only bring your necessities when attending festivals in Spain. The thick crowds can attract pickpockets and snatchers. Avoid bringing a lot of cash and wearing expensive jewelry.
Since most festivals in Spain happen during summer, don't forget to wear sunscreen and stay hydrated.
Spanish people are friendly and are not shy to socialize! It's likely that during a festival you may meet and party with groups of locals.
See a Different Side of Spain Through Its Festivals
There are many ways to spend time and appreciate anything and everything about Spain. You can visit museums, go on guided tours, and more in order to learn more about this European country. But for a more in-depth way to acquaint yourself with its culture, attend one of the many festivals in Spain! Not only do these festivals give you a glimpse of centuries-old traditions and events, but they also allow you to participate and witness their culture firsthand. By joining exhilarating tomato fights or being part of a street parade, you get to immerse yourself and join the local festivities. Some festivals also have a designated theme for every year like the Carnaval in Tenerife, so every year, expect a different kind of experience.