Top 20 New Zealand Food You Must Try Before You Die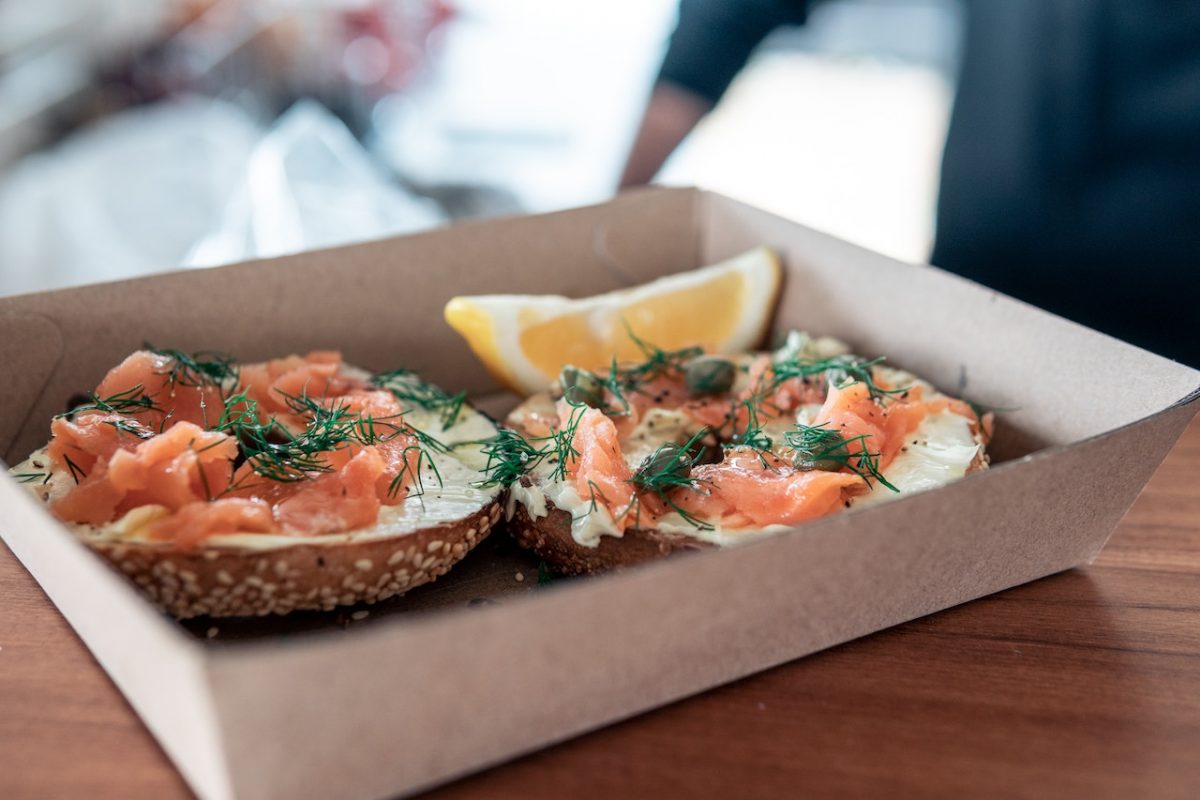 If you've never tried New Zealand food, you'll definitely want to check them out when you go for a visit. The kiwi people have some of the best blends of tastes and interesting ingredients you'll see. New Zealand is famous for blending a number of flavors inspired by many different cultures. And while food isn't the first thing that pops up when you think about New Zealand, it will be after you explore this list and taste their exquisite New Zealand food.
What Is New Zealand Cuisine?
New Zealand is a beautiful place with many things to do, all the way from Queenstown to Rotorua and Wanaka. But it's not just a fun place to travel, but it's also a great place to eat good food. New Zealand has a thriving agricultural industry and a wonderful assortment of seafood given the waters surrounding them.
So, it comes as no surprise that they mix both land and sea ingredients in their cuisine, mostly locally sourced. And given the country's history, they've drawn food inspiration from many different cuisines. This includes European, American, Southeast Asian, and even Polynesian cuisine coming from the Maori. The Maori and British cuisines, in particular, have had a great influence on them — especially in the more traditional areas of New Zealand.
New Zealand Food: Native, Fast-Food, And Souvenir Foods
New Zealand is famous for mountain adventures and seeing the southern lights but New Zealand food isn't always on your mind. That's a shame because their native food items are some of the best. Native foods include lambs, crayfish/lobsters, fish, cervena/venison, and lots of shellfish.
Fresh local produce is always a part of their local cuisine. And if you really want to get to know the true local taste of New Zealand food, you should try the New Zealand delicacy food item known as the Maori hangi (more on that later). They're also pretty famous for their fish and chips so it's a must-try on your food list. Once you get to try New Zealand food, you will not regret it.
What About Fast-Food in New Zealand?
Food in New Zealand won't only include native cuisine, though. Globalization has also influenced this faraway country with fast-food chains coming to the area more and more. And while you won't find a McDonald's in all places (especially more remote ones), you'll most likely be able to find your faves in the most popular cities in New Zealand.
KFC, Burger King, Subway, Pizza Hut, Wendy's, and Domino's are all examples of fast-food chains that popped up in New Zealand. So when you miss that familiar fast-food taste from time to time, just drop by one when you're in a major city to have some.
How About Some Tasty Souvenirs?
At the end of every trip, you'd likely want to buy a few souvenirs. And perhaps you feel that your friends and family might like to taste a bit of New Zealand food when you get back home. After all, their cuisine is world-class and something that people everywhere should try. But since most meals will expire a short while after they're cooked, what should you bring home?
Well, if you really want them to try New Zealand tastes, try bringing home some chocolates like Whittaker's Chocolate. It's one of New Zealand's home chocolate brands. You can also bring home some New Zealand candies like Hokey Pokeys or Tweats. L&P is also a good option. Native meals aren't the only world-class New Zealand food. Their sweets and chocolates are great, too!
How Much Should I Expect To Spend On Food in New Zealand?
New Zealand cuisine is definitely something to try. However, keep in mind that New Zealand food isn't always cheap — depending on which country you come from. Fast-food in New Zealand can cost from $8 to $15 (in New Zealand dollars, also abbreviated as NZ$ or NZD). Some fast-food meals can even cost as low as $5.
However, if you're up for eating at local restaurants, the prices can vary significantly. Some can cost between $8 to $15 for breakfast. And dinner meals can cost up to 20 to 40 New Zealand dollars. Lunch can cost as much as dinner depending on what you have but it generally varies between the cost of breakfast and dinner meals.
If you're traveling to New Zealand during New Zealand Public Holidays, meals for lunch or dinner may even cost a whopping NZ$100 per person. And if you're looking to cook for yourself, supermarket ingredients can vary from NZ$2.15 to as high as NZ$21.99 or higher, depending on what you're purchasing. In general, try to allow for at least $20 a day for food unless you're looking to eat at higher-end restaurants.
Requirements of Bringing Food To New Zealand
While it may not be well-known, New Zealand actually has some restrictions when it comes to bringing food into the country. The following items are a no-go in New Zealand:
Fresh fruit and veggies
Seeds and flowers
Prasad (in any form or kind)
Fresh fish or meat
Honey and bee products
Grains and pulses
Tonics
As long as you steer clear of the foods from this list, you should be safe. However, do note that some food items, while allowed, are required to be declared on your Passenger Arrival Card. For more information on items to be declared, check this link.
Top 20 New Zealand Food
No, they're not from Afghanistan. While it sounds like it's from the Middle East, Afghan are actually crunchy New Zealand chocolate cookies. New Zealand food culture not only includes traditional foods for meals, but they also have a wide assortment of New Zealand desserts. They're baked with flour, butter, sugar, corn flakes, cocoa and they usually have chocolate icing on top. And as a finisher, they're topped off with walnuts! Traditional afghans aren't made with rising stimulants so they're normally very dense and rich.
2.
Feijoa aka Acca Sellowiana – A native fruit in New Zealand
Feijoa is a popular fruit in New Zealand. It's also known as the pineapple guava or guavasteen and it's juicy and aromatic. Feijoa is also easy to eat as you normally just cut it in half and eat it raw. There are also other ways to eat it like stewing it with sugar (a New Zealand favorite for wintertime). You can also juice it or create a smoothie out of it. It's pretty healthy with all the antioxidants and vitamin-C it contains.
If you're looking to buy one, it's pretty easy to find in local supermarkets and fruit stalls.
3.
New Zealand Style Fish & Chips
Fish and chips are a perfect blend of New Zealand's land and sea local produce. And while it isn't a native New Zealand food (as in it didn't originate there), it's a well-loved dish that's a big part of New Zealand food culture. If you want a plate, check out some of their local restaurants. Make sure to eat it while it's still hot — fresh from the kitchen! The fish they normally use for fish and chips are snappers, tarakihi, and hoki. So you'll get a taste of different kinds of fish when you eat New Zealand's fish and chips. They also sometimes serve squid rings and scallops to go along with it, yum!
4.
Fried Bread (Paraoa Parai)
Okay, I know it sounds like donuts. But trust me, it isn't! Fried bread is actually New Zealand's alternative to donuts. It's healthier and sold in many local bakeshops and night markets. New Zealanders often like pairing it with hot soup or stew during cold winter days. It's also a great quick snack with butter or jam during times when you just wanna eat something yummy. If you wanna make your own, you can with simple ingredients. All it takes is some yeast, sugar, all-purpose flour, and some salt. It's one of the staples in a lot of Maori households and one you should enjoy for yourself.
5.
Hangi (Maori Oven-Cooked Meals)
Hangi is unique not because of its ingredients (which consist of meat and vegetables) but in the way it is made. Traditionally, hangi is enjoyed during New Zealand's important occasions. The most unique part about hangi is the way it's cooked: ingredients are usually wrapped in leaves then placed in a basket. After that, it's put on top of heated stones inside a deep hole. Yes, a hole! It's like an underground oven. Neat! Afterward, the hole is covered with earth end left to steam for several hours. Yes, that's right. Hours. It's a cooking method that's been used for thousands of years in the country and takes the whole day to prepare!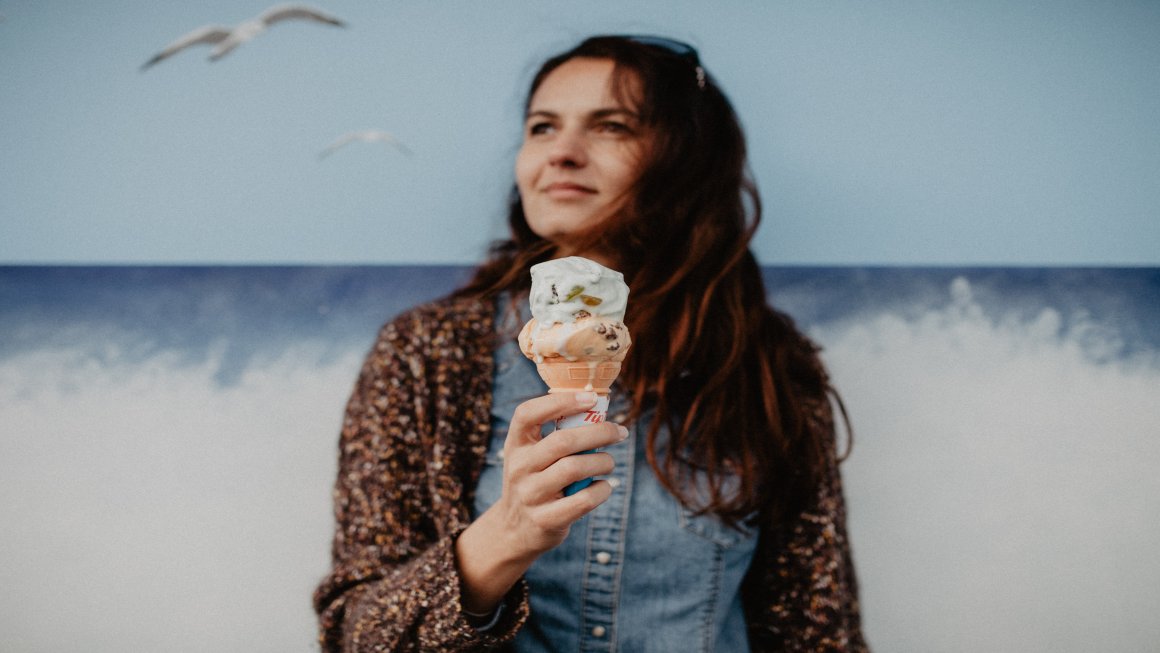 While it sounds a little strange, it's actually vanilla ice cream with caramelized sugar. It's one of the most popular New Zealand food items and an estimated 5 million liters of it is consumed yearly. Wow! If you wanna make your own at home, you can try creating your own version with caster sugar, egg, baking soda, cream, and golden syrup. Just use your electric beaters and your home freezer. However, there's nothing like the real thing so make sure to check it out during your stay in New Zealand.
7.
Taste the Signature New Zealand Kiwi Fruit
While the term "kiwi people" doesn't refer to the fruit, New Zealanders still love their kiwi. They're even one of the top kiwifruit exporters. It's normally part of the garnish of their Pavlova cake and it is also used in juices. Kiwi is also good for tenderizing meat. It's mostly available in New Zealand's fruit shops and groceries, so don't be too worried about finding some kiwi. Also, try their yellow or golden kiwi for a sweeter and milder kiwi taste.
8.
Kurama (Sweet Potatoes)
Kumara (sweet potatoes) are still pretty common in other places. But in New Zealand, it's cooked in their famous Hangi dish and is also loved as a snack. They have everything from kumara wedges, croquettes, and even chips. Kumara snacks are pretty healthy as they are low-fat and fibrous with plenty of antioxidants.
Lambs might not be normal meat in other cultures, but in New Zealand, it's particularly abundant. You'll find this New Zealand food in almost every restaurant. It's tender and usually roasted with some garlic and rosemary. Lamb is even cheaper in New Zealand given that the population of sheep is greater than the population of people. It was even part of a McDonald's New Zealand offering some years back.
If you're in the mood for sweets, try out the New Zealand food the Lolly Cake. It's made with kiwi, candies, marshmallows, and other kinds of sweets. The recipe typically includes crushed malt biscuits, melted butter, sweetened condensed milk, and desiccated coconut. Add a cup of coffee to the side and you've got yourself a delicious dessert. Mwah!
If you're looking for something healthy and delicious, you might want to try some manuka honey. It's also a perfect New Zealand food item to bring home as a souvenir. Its honey is made of manuka tree pollen that's abundant in New Zealand. They are also believed to have healing properties for sore throats, gingivitis, and digestive illnesses. Get a bottle from your local health food store or a local farm for authentic manuka honey.
Marmite is a wonderful paste best eaten as a thin spread with bread or crackers. Add a bit of butter or margarine and viola! You've got yourself a nice New Zealand snack. Marmite is a food paste made of yeast extract and many kinds of herbs. It's syrupy and has been eaten in New Zealand since 1919.
Mince Pie is a New Zealand delight and it's not the typical kind of pie that you'd normally think of. It's a pastry that's filled with gravy and meat. And some varieties even add onions, mushrooms, and cheese to the mix. Yum! Approximately 15 mince pies are consumed in New Zealand per person per year according to The Great New Zealand Pie Guide. In fact, they love it so much they have an annual pie eating competition that's been going on since 1997. Talk about pie-lovers!
Seafood is one of New Zealand's delights and that includes mussels. Green-lipped mussels, to be exact. They're a native delicacy in New Zealand so they're usually freshly caught and cooked immediately. It's low-fat and low-calorie so it's a pretty healthy meal, especially when you're on a diet. Not only that, but it tastes awesome! It's popular in many restaurants and is served as chowder.
15.
Pavlova (Meringue-based Dessert)
Pavlova is New Zealand's beloved dessert. It's a meringue dessert with a soft center and a crispy outer layer. Its ingredients include egg whites, caster sugar, and whipped cream with toppings of various fruits. There's strawberries, passion fruits, and of course, kiwi. Pavlovas are available all year but they're usually even more popular during Christmas or during summer parties.
16.
Sausage Sizzles on a Skillet
Sausage sizzles are snacks. Made of sausages. Yup. Kidding aside, though, sausage sizzles are made on white bread with drizzled tomato sauce or mustard with fried onions on top. You can get them in Bunnings Warehouse where they sell them every weekend. Or if you happen to catch their fund-raising events of the same name (yes, they're also called Sausage Sizzles), try some out!
Spaghetti and toast is definitely not what you'd expect to eat in New Zealand. But it's a wonderful New Zealand twist to the Italian fave! It's basically what it sounds like: spaghetti on toast with cheese! Once you're done grilling the spaghetti you serve it straight hot. Try them out on a local diner around town.
Tuatua is one of the best kinds of seafood in New Zealand by far. It's a kind of shellfish that's milder and softer than other shellfish. It's also believed to be a Maori tradition to eat Tuatua but all kiwi people enjoy them. Sometimes they're also served as chowders or fritters.
Whitebait fritters are crispy translucent fish omelets cooked with egg and flour. The fritters are a more expensive type of fish and have a very unique taste. When cooked perfectly, it's a treat to eat. Most restaurants will be serving whitebait fritters when they're in season from August to September. If you want to cook it on your own, they'll also be available from seafood stores.
20.
New Zealand Wine & Cheeses
If you want a more luxurious experience, try New Zealand's wines and cheeses. Local supermarkets already house some of New Zealand's fine cheeses and wines. But if you're a hardcore wine and cheese-lover, then you should go to an actual wine shop. You should also opt to go to an artisan cheese producer to really get the best experience for wines and cheeses.
Cheddar is the most common cheese in New Zealand and is wonderful when paired with fruity red wines. You can also try some camembert and brie with a bit of champagne. Fabulous! If you want to try, even more, go on a wine tour in Central Otago, Gisborne, or Marlborough.
New Zealand Cuisine
New Zealand food is definitely unique and worthy to try for the traveling tourist. Some of their foods are so unique they're even a bit surprising. But if you have the spirit of a real explorer make sure not to miss out on all the New Zealand delicacies available. You're sure not to regret it.