10 Things To Do In Wanaka New Zealand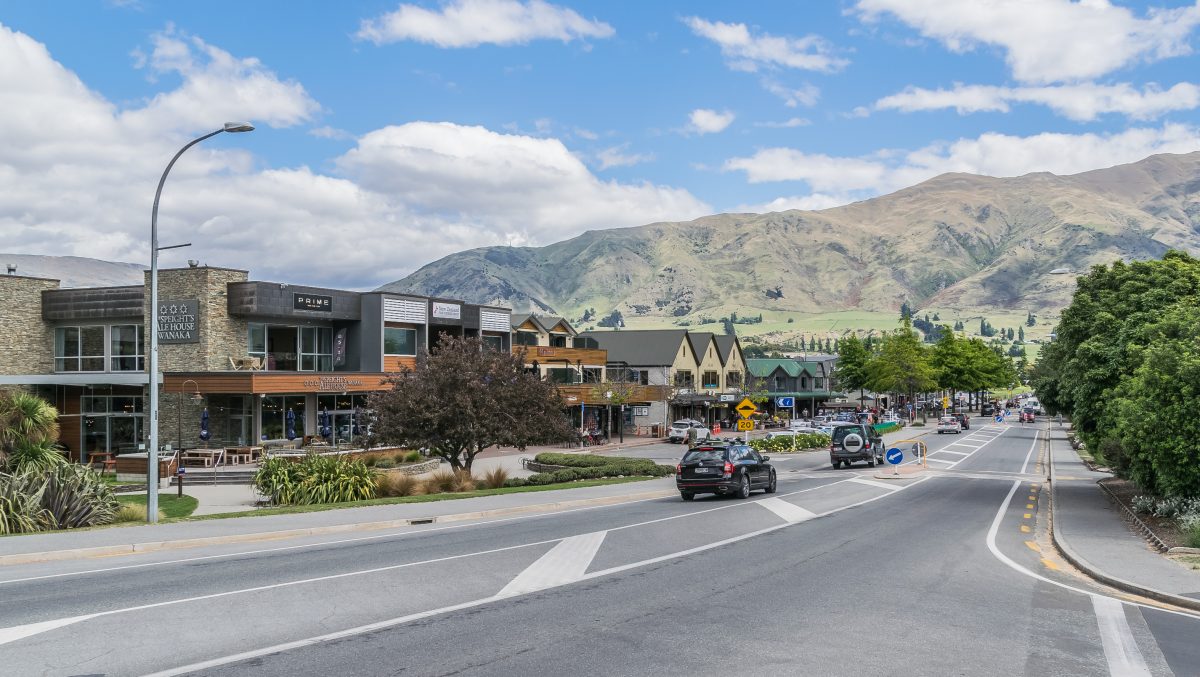 Wanaka is by far one of the most favored and most visited towns in New Zealand for many good reasons. Although a lovely small town, Wanaka is a beehive for ski lovers, winter lovers and tourists all over the world. Many people flock to Wanaka to enjoy and partake in the fantastic winter vibe.
But, Wanaka is not just a place to go to during the winter. There are many other things to do in Wanaka that doesn't involve the snow.
Wanaka lies on the southern tip of its namesake – Wanaka lake. This stunning Lake Wanaka is the fourth largest lake in New Zealand. It covers an area of 192 square kilometers (74.13 square miles). All year round, Lake Wanaka is an excellent spot to visit. For example, when you go to Wanaka in the summertime, the lake is a haven for water activities. This includes kayaking, fishing, jet boating, and more. However, during winter it is covered with snow and takes on a new form.
That's not all that Lake Wanaka has to offer. There's more! Right there in the middle of the Lake lies the famous Wanaka Tree. It's a mystery how a tree can live in the middle of the lake and still keep on blooming every spring season. One of the most photographed objects in South Island, New Zealand, the Wanaka Tree portrays the different view of the season; during spring it effortlessly blooms with its green leaves, and during winter, it goes bald.
To get the best scenic photograph, you can visit in the early morning during sunrise, or late evening when the sun is about to set. Enjoy taking photographs with the Lake and the Wanaka Tree and post it with the #thatwanakatree, we will be glad to know that you were here.
Roys Peak is a mountain setting just outside the small town of Wanaka, standing tall like Mount Aspiring and other surrounding peaks to give off the best views of Wanaka.
If you're coming in during the winter, then you'll need to equip yourself with alpine gear, crampons, and ice axes. Roys Peak track route passes over some private land that is usually closed during the lambing season which holds October through till November.
Also, Roys Peak offers you its track; a steep 16-kilometer (9.9 miles) hiking trail that cuts across farmlands and tussock to present the most beautiful backdrops in Wanaka. Your trip to Wanaka will never be complete if you have not gone on a hike on Roys Peak track. Once you have gotten to the peak of Roy's trail, you will be treated to one of the best scenes in the world – Lake Wanaka.
Although it will take you roughly 2 hours to reach the peak through the steep zig-zag track, it is going to be worth it in the end. Believe me; it will because in winter it just looks purely magical.
Since 1913, Rippon vineyard has been around for five generations of the Mills family, continually producing and proclaiming themselves as the foremost authority when it comes to the best wine in the town of Wanaka.
Rippon is not only famous for its unique wine production, but it also offers some of the best picturesque views of Lake Wanaka and the Southern Alps of New Zealand. here, Rippon Valley is open for wine tasting, and wine sales daily, from 11 am to 5 pm. here, there are 5 – 7 different types of delicious wines for tasting. Rippon Valley's events hall is one to go to for functions and weddings.
Like wine that tastes better with age, Rippon Valley is Wanaka's oldest vineyard, and the majority of its vines were planted about 30 years making them some of the earliest you will ever find in the Central Otago region.
As native New Zealander Pinot Noir says: "I am using biodynamic farming methods with no irrigation to produce six significant varieties of wine: Riesling, Sauvignon Blanc, Gewurztraminer, Gamay, Ostheimer, and signature wine."
For more than 45 years, Puzzling World has built a reputation for itself both locally and internationally for puzzling the world. It has been and is still one of the best family-friendly Wanaka attractions. Young and old, locals and visitors have all come to know it as a place where everything they know about reality is put to the test.
Some of the mind-boggling and brain baffling activities include the award-winning complex of optical illusions, the world's first 3D super maze, perception warping illusion, and puzzling rooms. Each of these activities has gained Puzzling World a quarter million visitors yearly.
There is also a mental challenge in which you can win a whopping $100,000 New Zealand Dollars. If you find yourself without a choice, let us give you our top two; the Leaning Tower, and the Sculptillusion Gallery.
Wanaka is located just an hour's drive away from Queenstown and is located right by Lake Wanaka, with some spectacular hikes to give you the fitness and the scenery that you desire. Are you planning a trip to Wanaka? Well, now you know the best things to do in Wanaka for an unforgettable trip!
If you are looking for a peaceful escape, then look no further than Wanaka Lavender Farm which is just outside the town of Wanaka. It is very easily accessible if you have a day or two to spend in Wanaka. Here, it is an ideal casual day outdoors go-to where you can meet and greet some of the resident farm animals or stock up on some natural lavender products.
The farm consists of ten full acres of lavender fields and gardens that include the most exotic of flowers; dahlias, daffodils, sunflowers, tulips, and roses, and more. Along with the beautiful gardens, there are several farm animals such as alpacas and highland cows. they're all here for you to admire and explore, and find relaxation in.
Wanaka Lavender Farm is a beautiful place to get a taste of the country and its goodness, and this includes you sampling a selection of honey treats and lavender ice cream in the farm's tea room.
Mou Waho is a name that means "Outer Island" in the native language. It is an island on a lake on an island (sounds confusing, doesn't it? But it's what makes it interesting). It is one of the four pest-free nature reserves on lake Wanaka. Mou Waho has a steep rocky coastline and a small secluded area just for itself.
The most beautiful and most remote island called Mou Waho Island can only be accessed by boat. It is known for its exciting wildlife and fascinating natural geographical features. A walk in the Mou Waho is one of the top activities that should not be missed for any reason. On Mou Waho, you are privileged to see the rare flightless Buff Weka and the Mountain Stone Weta, as well as many other native birds and animals.
Mou Waho Island is a predator-free reserve with a natural glacial formed lake at its summit. Oh yes! There is a lake right on top of the island. The lake on the top of Mou Waho Island is called the Arethusa Pool or Moutimu in the native language. It is located in the middle of the island 150 m above lake level.
Mou Waho is a bird sanctuary cleared of predators. These include possums, mice, cats, weasels, stoats, and others that maim and kill endangered native New Zealand flightless birds.
I guess we better explain the whole island on a lake, on an island. So, here it goes. An island on a lake (the Arethusa Pool), on an island (the Mou Waho island) on a lake (Lake Wanaka) on an island (the South Island of New Zealand) on a lake (the ocean). There! We are pretty sure that you get it.
Run by Calum Mcleod, Cinema Paradiso, is a place worth visiting in Wanaka, New Zealand. Cinema Paradiso screams comfort as you sink into the comfy old sofas or the three seats in a Morris Minor car. Not only that, but you also get to enjoy delicious home-style cooking that includes homemade ice cream and freshly baked cookies that are still very warm from the oven.
This small classic movie theatre located in the heart of Wanaka is a rare delight and a real find. It has a café and bar that serves hot delicious meals, before, during, or after the movie. They do this especially to give you a remarkable, excellent, and memorable movie experience.
It is a must-do whenever you are in Wanaka.
8.
Skiing in Treble Cone, Wanaka or Cardrona Valley Alpine Resort
Treble Cone is the largest ski field in New Zealand. Not only does Treble Cone host over 550 hectares of the hill, but it also has numerous trails for skiers of virtually all levels; beginners, amateurs, professionals, veterans, experts, mention them. Ski equipment rental stores are all over the place to provide you with the proper and fitting ski gears. Hence you don't have to bother about the crowd of skiers that fly from all over the world to enjoy the snowy alps.
Treble Cone is located at just 40 minutes' drive away from Wanaka town. However, if you don't have a car, there are provisions for shuttle buses to carry you to and from Treble Cone.
Cardrona Valley Alpine Resort, on the other hand, connects Wanaka to Queenstown, and home to some of Wanaka's most popular ski fields.
Snowboarders and Skiers all flock to Cardrona Valley Alpine Resort to try out their skills at the various runs, slides, and slopes that Snow Farm and Cardrona Valley Alpine Resort offers. If you're bothered that you would not have anything to do during summer, then lighten up; because Cardrona Valley Alpine Resort has loads of epic summer activities. These include quad biking, mountain biking, 4WD tours, as well as horse trekking.
You have just got to visit this park just a little bit out of the town of Wanaka. Sitting just outside of the Wanaka town is the Mt Aspiring National Park. It showcases the Mt Aspiring itself which stands at a whopping 3,033 meters (9,951 feet) Also, it is the highest mountain outside of the Mt Cook Region.
It is part of the Te Wahipounamu World Heritage Area. Mt Aspiring or Tititea, is translated in the native language meaning 'Glistening Peak'. The mountain also lies near three major glacial systems. These systems consist of the Bonar Glacier, which drains into the Waipara River, and the Therma Glaciers. Both rivers flow into the Waikato River.
The best access for climbers to scale Mt Aspiring is via West Matukituki Valley through Mountain Aspiring National Park. Located 50 kilometers (31.1 miles) from the national park's nearest town, Wanaka is a small lakeside resort town that's an hour from Queenstown in the South Island.
This National Park offers you a choice of short walks for every level of fitness. For those without climbing experience, you may visit the national park to see the spectacular view of this peak.
10.
Big Shot Combo at Crossfire, Criffel Junction
Big Shot Combo calls out all-Big Shots to complete the ultimate shooting challenge by testing out their accuracy with rifles, shotguns, bows and golf clubs. For just $95 – saving them $17, visitors of all ages can have loads of shooting fun.
So, are you a big shot? Why don't you test your accuracy with Clay bird shooting, rifle range shooting, archery and a golf driving range in the ultimate shooting combo?
The Big Shot Combo includes 20 shots at clay birds from a safe and unique shooting booth, 15 minutes of archery with unlimited arrows, and 25 rifle range shots at static targets in the small-bore rifle range. Also, it comes with fifty golf balls along with clubs for the golf driving range. However, if visitors want to fare for an easier golf game, they can try the mini-putt on the 18-hole course.
All activities are undercover, so your shooting action is guaranteed no matter the weather. Also, the good news about this is that no shooting experience is required. We would love to hear how much you enjoyed Wanaka!