5 Most Popular Cities In New Zealand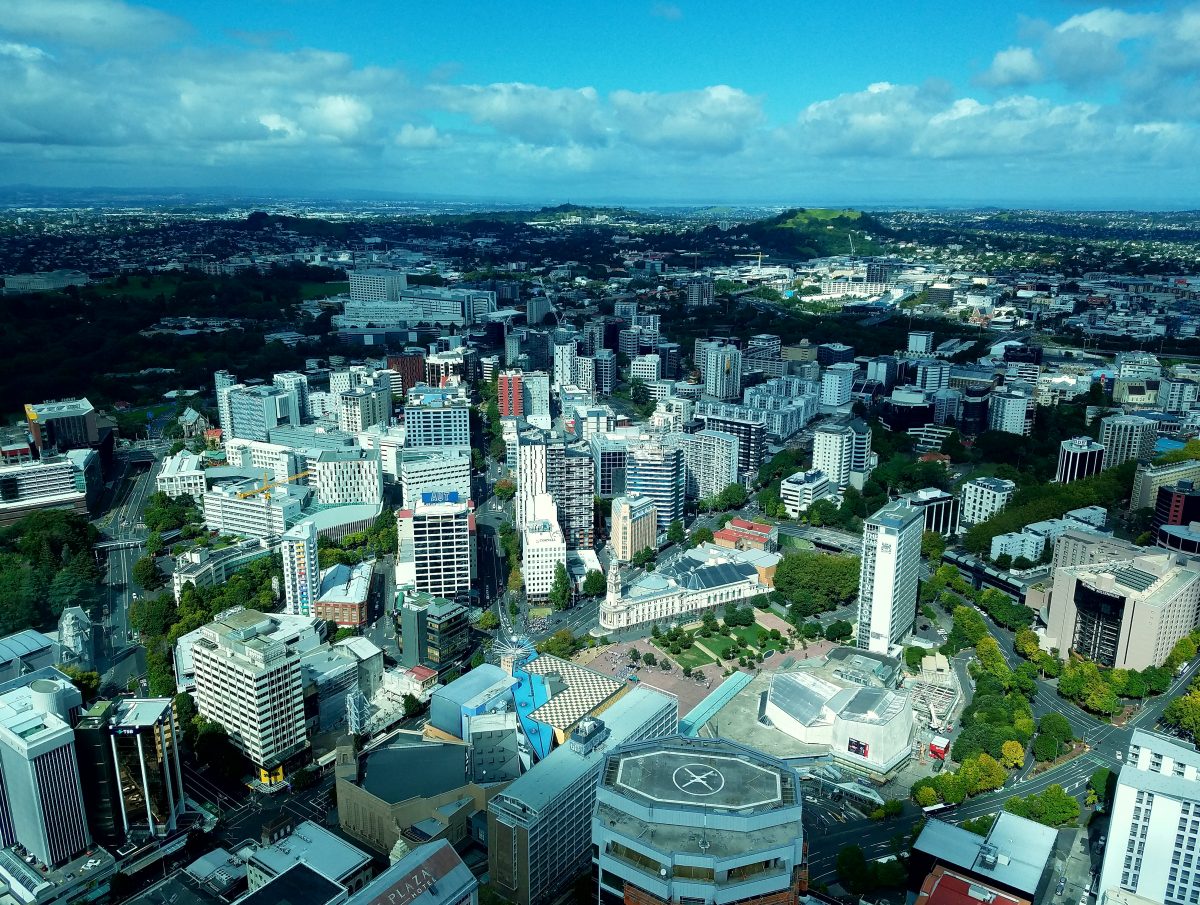 NAU MAI, HAERE MAI! 4 words in the Mauri language to give one meaning – Welcome!
Welcome to New Zealand, one of the most amazing countries in the whole of Oceania and the world. New Zealand is a country that prides itself on its culture as well as its people.
Since we all know that a country can only be made up of cities, let us do the honor of introducing the five most popular cities in New Zealand.
Starting with the largest we introduce to you, Auckland, New Zealand. Having its place around two harbors, the city of Auckland is New Zealand's largest city and its central transport hub. It is blessed with the most flawless of sandy beaches, endless hiking trails, and an amazing rainforest. All these make it more than a city; it makes it a city worth seeing.
Here is a list of things that you would want to do when you get to Auckland
Go on a wine tour
Auckland is located in one of New Zealand's most verdant wine regions, which means it has access to the richest and best of wines. A wine tour will give you an insight into the region's rich wine-making heritage, and also enable you to sample some of the local wines. Some wine tours include you seeing the Waiheke Island, wine tasting, as well as visits to boutique wineries.
Sky Jump off the Sky Tower
Sky Tower is one of the most iconic landmarks in the world, and it's iconic for so many reasons. It houses a casino complex at its base, New Zealand's only revolving eatery as well as multiple restaurants on different floors, a viewing platform at the very top, and a treat for the very adventurous spirit – sky jumping.
Sky jumping involves diving off the observation deck and hurtling 192 meters down before being held firm by a dangling rope. The Sky Tower is open Mondays to Sundays from 9 am – 10 pm.
See the Mountain Maungawhau
Mountain Maungawhau stands at over 650 feet high and is the highest natural point in the Auckland region. It has a stone observation platform at its peak that was built with the help of a royal elephant owned by the Duke of Edinburgh. Also, the mountain was quarried to make the observation platform, homes, prisons, and other structures. Be careful when you go up the hill as it is a volcanic one. We are kidding; it's a long-dormant volcano.
Go Kayaking on Goat Island
Goat Island is located at about an hour's drive north of Auckland and is home to some of the most beautiful reefs, and a wide variety of marine life. It doesn't matter if you are a beginner or an expert, as tutorials are offered to beginners and kayaks are rented for an hour or two.
So, navigate around with your kayak and take in the beautiful breathtaking scenery around the rocky edges of the island.
Bird-Watch on the Tiri-Tiri Matangi Island
If there is one thing that New Zealand is famous for, then it is its love for nature, and right at the heart of it is the Tiri-Tiri Matangi. It is located 30 km northeast of Auckland. It is easily accessible by ferries from Auckland Harbor, and is home to exotic and indigenous New Zealand birds; Parrots, Little Penguins, Tuis, and more.
2.
Wellington, New Zealand
Wellington has a population of over 400,000 people, making it the second-largest city in New Zealand. It is famous for its vibrant creative culture mixed with wine, craft, beer, coffee, events, and great food.
Here are some reasons Wellington is considered as one of the popular cities in New Zealand.
Welcome to Te Papa
Te Papa is home to the national museum of New Zealand. It is a fun place to be in for people of all ages interested in the stories of New Zealand. The exhibits on display are interactive and innovative as they tell the stories of New Zealand's biological, cultural, social, and geological heritage and history in so many diverse ways. Rumor has it that they never tell a history twice.
Take A Ride in the historic Wellington Cable Car
The Wellington Cable Car is an icon all over Wellington and New Zealand. Running from Lambton Quay to Kelburn, where you can find the Cable Car Museum, Space Place at Carter Observatory where you can use historic telescopes and state-of-the-art planetarium to view the galaxies, and finally, unwind with a stroll through the Botanical Garden that brings you in touch with Mother Nature.
From the Waterfront to the Oriental Bay
Go crocodile biking, cycling, jogging, skating, or walking with the hundreds of locals and visitors at the Wellington Waterfront that is littered and spotted with sculptures, bars, ice cream vendors, cafes, and parks. When done, stop by at the Oriental Bay Beach to soak up the sun or soak up the sea.
Go for a cruise down Cuba Street
Cuba street is a beehive of activities for artists, hipsters, and vintage lovers. It is home to some of the most colorful shops, bars, cafes, and street performers, such as the fire eaters, marionette puppets, and percussive guitarists. Try as much as possible to get yourself a photo with the Bucket fountain.
These are just a few sights to be seen in the high and famous city of Wellington.
Tauranga is the fifth largest city in New Zealand and is home to an estimated 140,000 people and counting. The town of Tauranga sits right on the edge of the water and is best known for its warm climate, harbor, blue skies, and relaxed lifestyle.
Since we are talking about a relaxed lifestyle, let's go through what Tauranga has to offer in a comfortable, non-bulleted manner.
"The place of rest or anchorage" is the translation of the Maori native language for "Tauranga" and till today it still gives off an atmosphere of a relaxed city. It is 2 hours and minutes' drive south of Auckland.
The Strand is a collection of bars and restaurants where bar snacks, tapas platters, and international cuisine are being served alongside each other, and it's also a social meet-and-greet place to unwind after work and even a site used to celebrate significant events by the locals. Don't be bothered; the locals love to share.
Tauranga's Art Gallery is a site to view both natural and international exhibitions and is one of its kind. Tauranga is the economic hub of the Bay of Plenty, and believe me; this Bay is Plenty.
So, whenever you are in the city of Tauranga, don't forget to catch a glimpse of the port of Tauranga in action. Port of Tauranga is the country's largest export port and one of the busiest, so you can always drive over the harbor bridge or take a flight across the region to take in the beautiful Port hustle.
Lest we forget, it is also a hub for wining, dining, shopping, exploring, and most especially relaxing on the green grass under the blue skies. With a population of over 170,000 people, Hamilton, New Zealand, is the fourth largest city in New Zealand and is one of the fastest-growing.
It is located on the banks of the Waikato River, which is just an hour and a half from Auckland. It is also the heart of the Waikato region and has created and carved a niche for itself.
Here are the reasons it is considered as one of the popular cities in New Zealand
Hamilton Zoo
New Zealand's largest North Island zoo, the Hamilton Zoo has over 600 native and exotic animals on display. These wonderful animals include giraffes, rhinos, tigers, kiwis, and many more. Also, it holds the largest free-flight aviary in New Zealand; dedicated to native birds and plants.
Hamilton Gardens
One of the region's most visited attractions, Hamilton Gardens is made uniquely different from all other botanical gardens. Tour guides will tell stories of the five garden collections that extend a whole 58 hectares. Inclusive of New Zealand's first traditional Maori garden, it showcases traditional practices, materials, ceremonies and more.
Weekly guided tours are given on Tuesdays and Thursdays. However, pre-booked tours are also available for groups. It is not just a garden for Hamilton; it's an international award-winning themed garden.
Hamilton Night Market
Up for a midnight snack or just snackish? Head over to the Hamilton Night Market where they can cook up a storm. With tasty street snacks and delicacies, you'd wish your stomach is a bottomless pit. It is a great place for authentic international cuisine and knick-knacks to buy. With fun and entertainment it's a great place to chill and eat. Open every Saturday 5pm-11pm, there's no way you should miss out on this night adventure.
Waikato Museum
Learn about the strong Maori history and pioneering heritage of the region from the Waikato Museum. Each gallery brings interesting facts about New Zealand. It has exciting and engaging galleries for both adults and children. The true historical stories and guided activities that brings New Zealand's art, history, culture and science to life, will amaze and inspire all visitors. Also, there are museum tours for stories about their traditions, culture, legends of Kirikiriroa, and more.
Christchurch is not just one of the largest cities in New Zealand with a population of over 380,000 people and counting; it is also one of its most famous tourist destinations.
Trust us, no matter what you look for in a tourist destination, you will find it at Christchurch, NZ. Beautiful natural surroundings with magnificent scenery, adventurous activities hub, and a paradise to thrill-seekers. What else can you ask for?
Rich History
One of the wealthiest histories you will ever find in New Zealand will have to come from Christchurch. Learn why it is called the gateway to Antarctica with a journey through the International Antarctic Centre, discover the history of Christchurch and its surrounding regions with a trip to the Canterbury Museum, and the aviation history of New Zealand's military at the Air Force Museum of New Zealand, all of them in Christchurch, NZ.
Gardens
Christchurch is referred to as "The Garden City" because it has got a whole lot of gardens and parks that are just relaxing and up for exploration. However, you can also stroll through the blooms and foliage at Christchurch Botanical Gardens which is the largest inner-city park in New Zealand, or run through the endless green space of Hagley Park.
Wildlife
Have fun at Orana Wildlife Park which is New Zealand's only open-range zoo, where you can get up close with the rhinoceroses, ride into the lion enclosure, feed the lemurs as well as the giraffes, and also try out the Willowbank, where you will come face to face with the national bird of New Zealand, the Kiwi. 

Go hiking at Godley Head
No hiking trails in Christchurch is as high and as spectacular as the one at Godley Head. Also, it not only showcases New Zealand's natural beauty, but it also has a lot of history behind it.



Godley Head once serving as a coastal defense during WW2. This trail starts at Taylors Mistake Beach, which is a great attraction in itself. During the hike, you're likely to see some wildlife during the walk, including penguins, dolphins, or even whales. It is an astounding trail overall and is one of the best things to do in Christchurch.

Go Skydiving
Christchurch can also give you an adrenaline rush; all you need do is go skydiving.

Going skydiving in New Zealand is one of the most amazing things to do, and Christchurch is one of the best places to do it. The country's natural beauty lends itself well to this activity. When you go skydiving in Christchurch, you'll be leaping out of a plane at the height of 12,000 feet.
You will need no previous experience, as it is not required since you will be tandem diving with an experienced instructor. Above all things, your safety is completely guaranteed.
Just enjoy the rush of falling through the air while enjoying the gorgeous scenery below you.
Go on a Lord of the Rings Tour
This is your chance to explore Middle-Earth for real.
Get yourself on The Lord of the Rings location tour as well as get a behind-the-scenes glimpse into the magic, mastery, imagination, and artistry behind The Lord of the Rings Trilogy at the Weta Cave mini-museum.
It's a well-known fact that the Lord of the Rings movies were filmed in the beautiful country of New Zealand. So, while you're in Christchurch, you can visit several of the central locations that were used for the movie.

 Some of the key locations you can visit include the settings for the Shire, Edoras, Helms Deep, and the Gardens of Isengard.

 Also, you'll get to learn more about how these fantastic locations were brought to life in the movies.
There you have it, the top popular cities in New Zealand.