Bohol Island Travel Guide: Where to Go and What to Do
Bohol Island is a gorgeous destination that should be on every traveler's bucket list. The small island offers miles of pristine shores, stunning natural wonders, and historical sites — pretty much everything that the Philippines is famous for! And while Bohol is a breathtaking place to go to, its history is also something worth noting, a trait shared with its neighbor, Cebu. Because of its location, Bohol is a common stopover for those who want to travel from Luzon or Visayas to the southern areas of Mindanao.
If you want to know more about this gorgeous province, continue reading this guide! From the must-add activities to your itinerary and the best hotels, we've got you covered.
How to Go to Bohol Island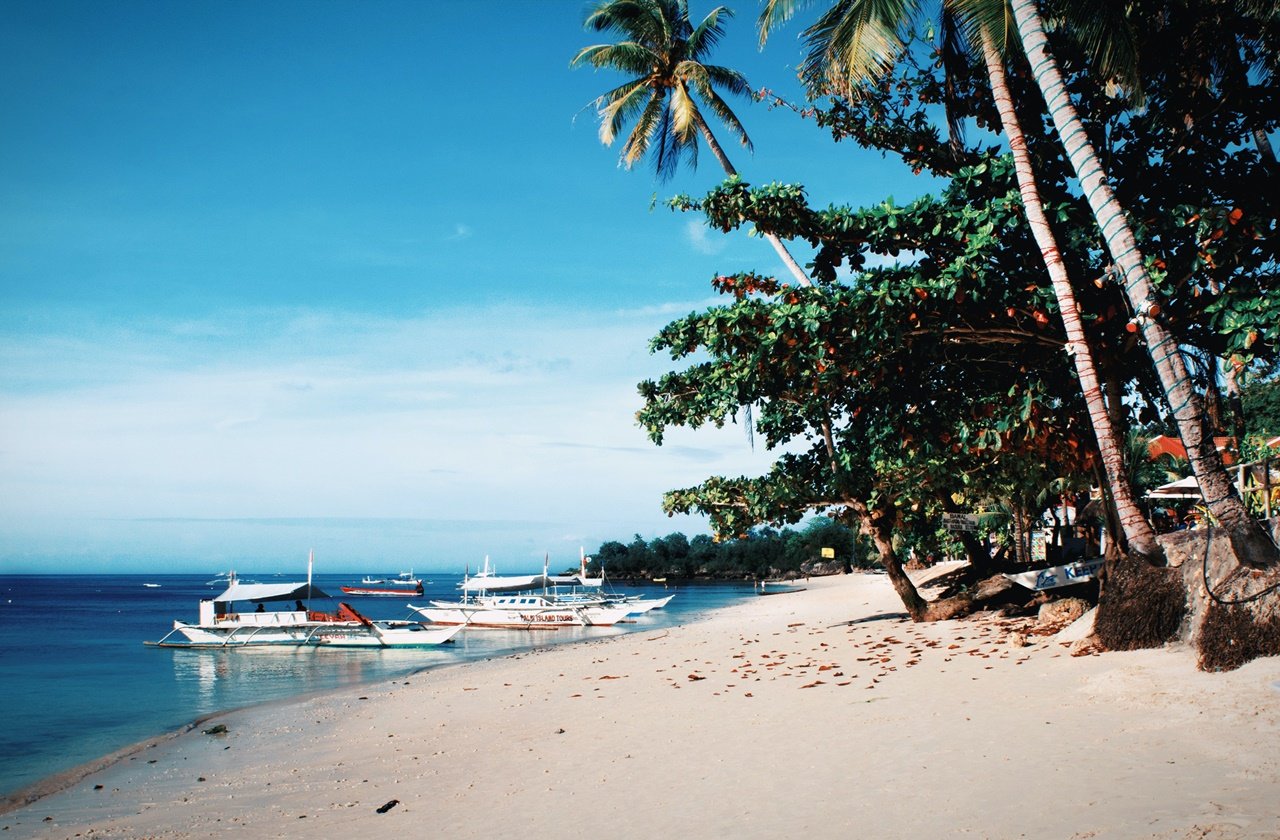 Photo by lorenz narbs on Unsplash
By Plane
Bohol–Panglao International Airport (TAG) serves as the province's main airport, serving local and international flights daily. It replaced Tagbilaran Airport after the latter suffered damages from the 2013 earthquake.
From Manila, Clark, and other major cities in the Philippines, you can fly to Panglao International Airport. Travel time takes about an hour and 30 minutes, depending on the airline carrier and your point of origin. Outside the airport, there are taxis, tricycles, and vans that can take you to your hotel in Panglao or in Tagbilaran, the province's capital.
By Ferry/Boat
If you're visiting from nearby islands and provinces, taking a ferry or boat is one of the most convenient and affordable ways to get to Bohol Island. The Port of Tubigon is the province's busiest seaport, serving multiple trips to and from Cebu. Other ports in the province include the Catagbacan Port, Port of Jagna, Getafe Port, Clarin Port, and more.
OceanJet Ferry has multiple trips to Tagbilaran from Cebu, Dumaguete, and Siquijor. Travel time takes about an hour or more, depending on the point of origin. You can book your ferry trip to Bohol in advance or walk-in, depending on the tourist season and on the ferry company.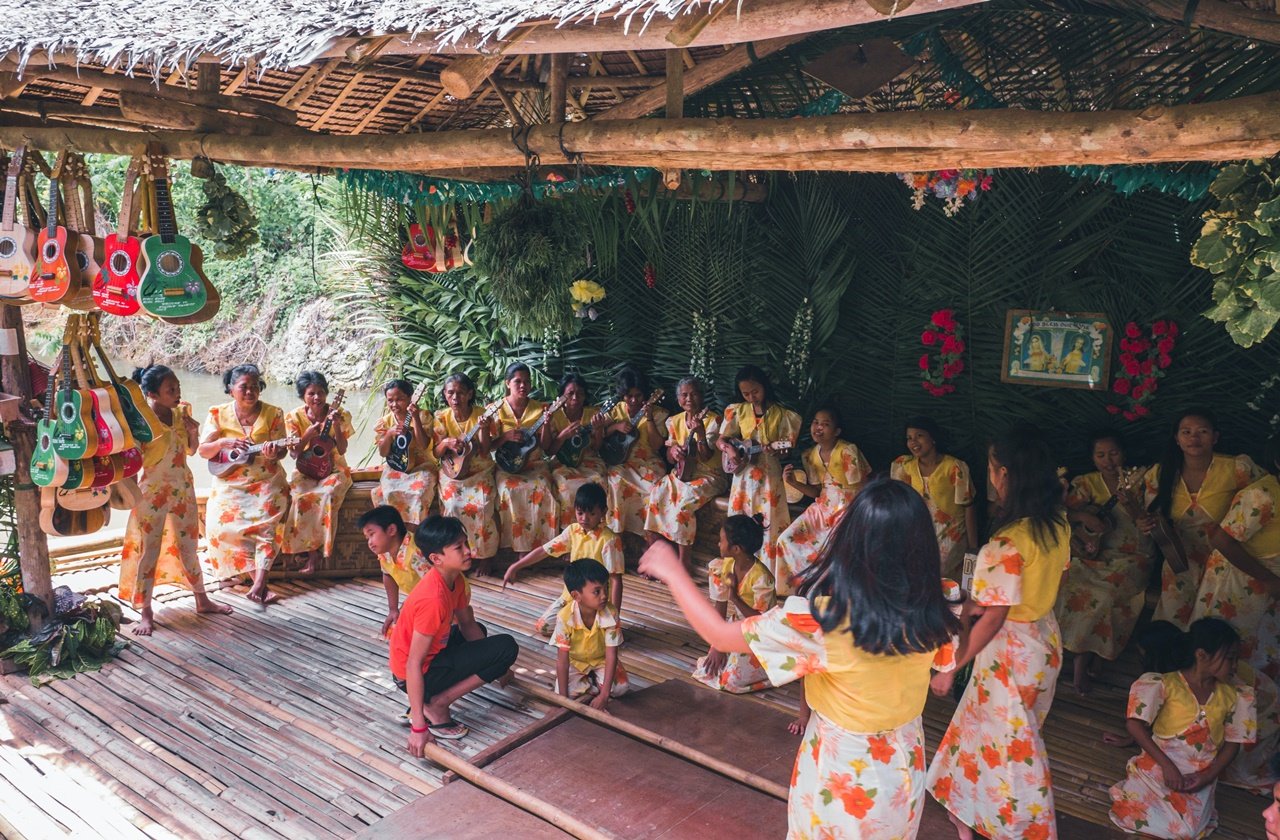 Photo by Austin Nicomedez on Unsplash
Just like Boracay, Coron, and most beach destinations in the Philippines, it's best to visit Bohol during the dry season, which is from November to May. This is the season when there are fewer chances of rainfall and typhoons and you can get to enjoy all of Bohol's tourist attractions. In addition, the famous Chocolate Hills are best viewed during summer when the hills are in a chocolate brown hue, hence its name. March to May is the island's peak summer season weather-wise and tourist-wise, and daily temperatures are at their highest. However, perfect weather conditions also bring higher rates for flights and hotels. If you plan on traveling during the peak season, make sure to book everything in advance.
On the other hand, Bohol's wet season runs from June to October, with July to September being the wettest months. However, as compared to other provinces in the Visayas region, Bohol isn't always frequented by storms, so travel conditions are still ideal. Bohol also celebrates its famous Sandugo Festival every July, so this is a great time to visit and experience one of the popular festivals in the Philippines in Bohol. Take note that since this is also the province's low season, there are fewer tourists and you can score cheap plane tickets. If you don't mind sudden rain showers and last-minute tour rescheduling or cancellations, this is the best time to visit Bohol.
Things to Do in Bohol Island
1. See the Famous Chocolate Hills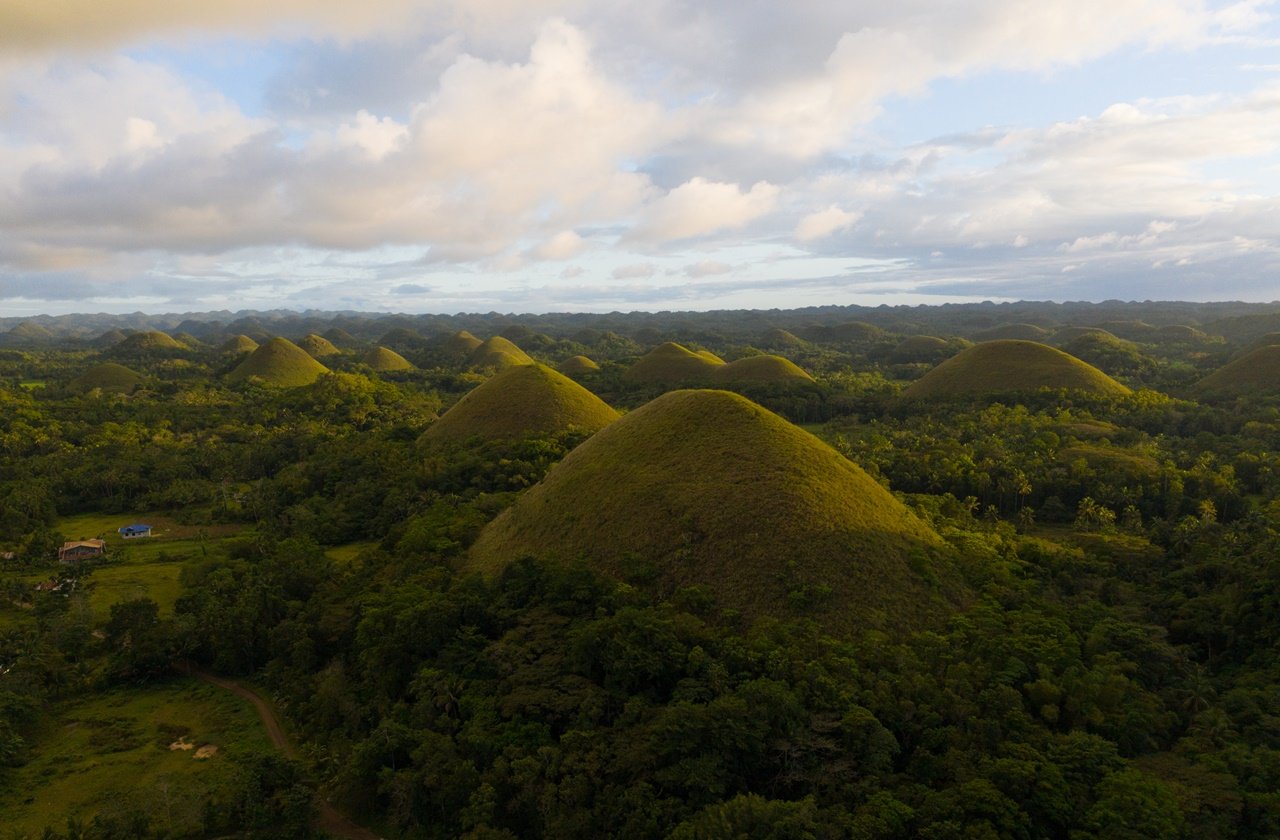 Photo by choypictures on Flickr
Like the limestone cliffs of Coron, Bohol's signature feature is its Chocolate Hills. They are a unique geological formation with grass that turns brown during the dry season, hence its name. It is also one of the most popular tourist destinations in the Philippines, and the hills are included in Bohol's provincial flag as well as in the 200-peso note.
Visit the Chocolate Hills and marvel at thousands of green or chocolate-colored hills from the viewing deck. If you prefer seeing the Chocolate Hills from a different perspective, rent an ATV and go on an adventure as you visit some of the hills' famous sites. The nearby Chocolate Hills Adventure Park offers ziplining, camping, and other activities that allow picturesque views of the iconic hills.
2. Cruise Along Loboc River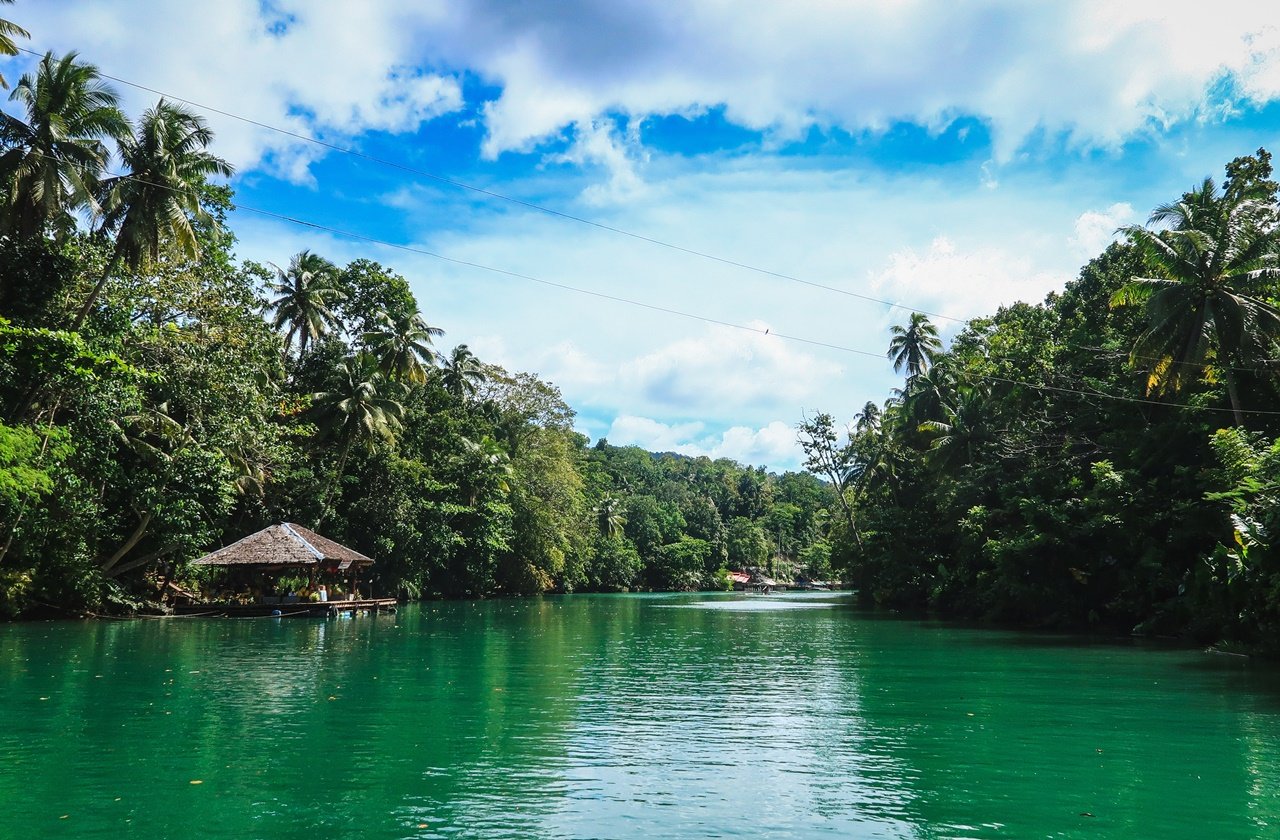 Photo by Hitoshi Namura on Unsplash
Loboc River is another famous tourist attraction on Bohol Island, located in the small town of Carmen. The river runs for a kilometer and a half and flows into the Mindanao Sea. It offers tranquil views of the palm trees and thick forests, a welcome change from the beachside views. If this is your first time visiting Bohol, a visit to Loboc River is a must.
One of the most popular activities in Loboc River is its lunch cruise. Hop on a large boat and go on a relaxing cruise along its waters. As you cruise along, locals serenade you with a folk song and dance performance. To top it off, feast on a lunch buffet, featuring grilled fish and meat, fresh vegetables, and delicious tropical fruits. For travelers who want to skip the tourist-heavy lunch cruise, rent a paddleboard and try stand-up paddling or do paddleboard yoga.
3. Explore Panglao Island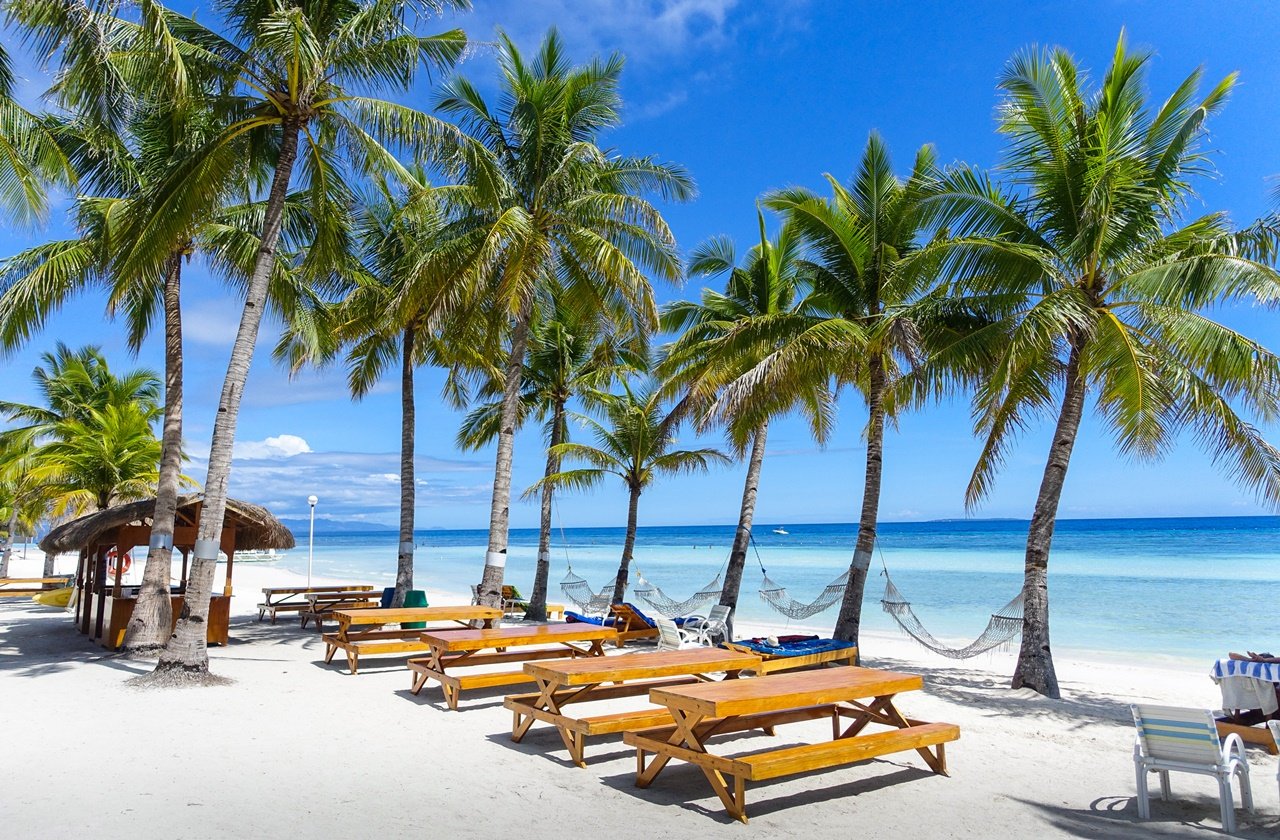 Photo by nathanallen on Adobe Stock
Aside from the main island, Panglao Island is one of the main tourist destinations in Bohol. This is also where you can find most beachside and five-star resorts, thanks to its pristine waters and white sand. In addition, Panglao Island is easily accessible and tourists can stay here for a quick day trip or a much longer stay to make the most out of their visit to the island.
Although Panglao Island is commonly associated with its beaches, there are plenty of things you can do here. Relax and take a dip at the clean waters of Alona Beach, the island's most popular beach. See the Hinagdanan Cave, a naturally-lit cave with a lagoon and stalactite and stalagmite formations. You can also rent a moped and go on a self-exploration around the island, visiting off-the-beaten-path destinations and interacting with friendly locals.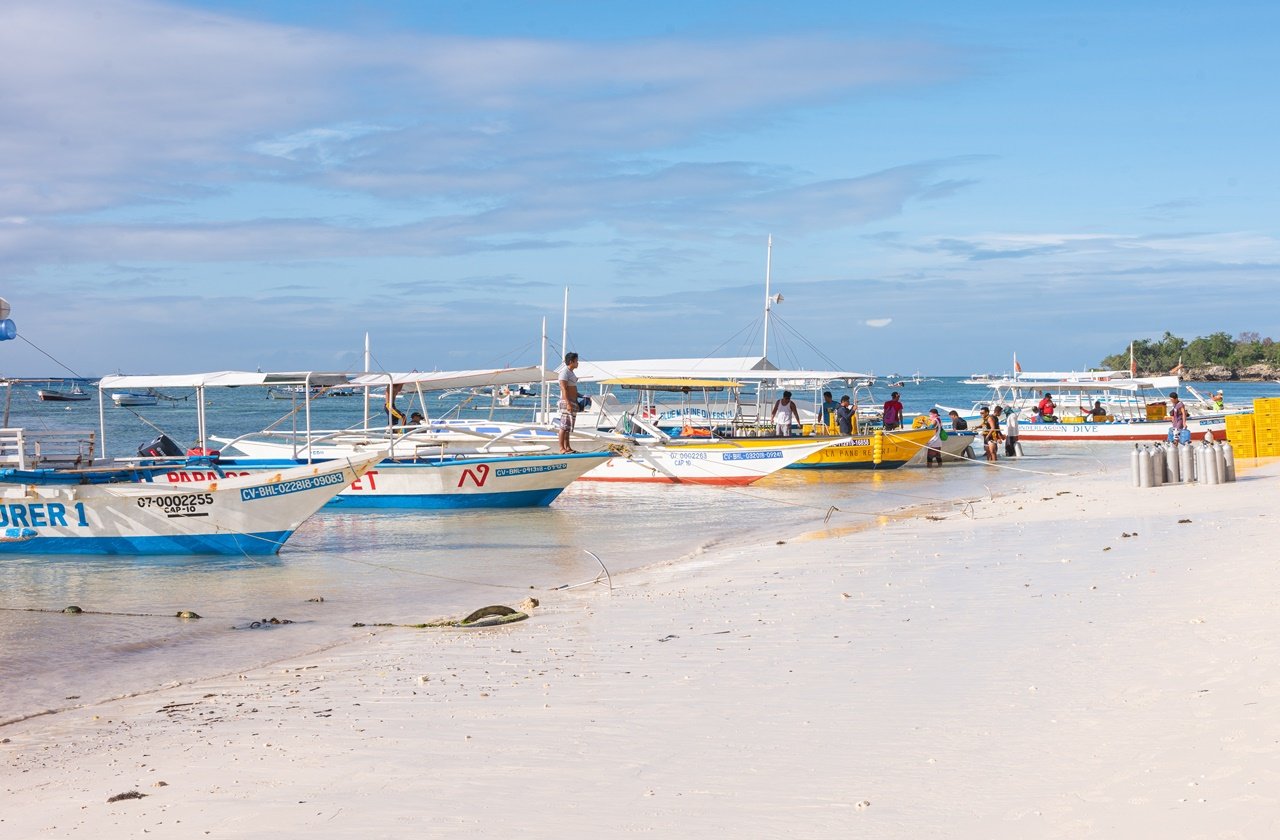 Photo by Eduardo Casajús Gorostiaga on Unsplash
There are about 75 islands in Bohol, and the best way to explore these is by going on an island hopping tour! Of course, not all islands are habitable, but most of the islands included in tours offer stunning beaches and diverse marine life. An island hopping tour costs about 31 to 62 USD, depending on the number of passengers or if it's a private or group tour.
Hop on a boat and head off to visit Bohol's best islands! Balicasag Island, one of the more popular stops, features crystal clear waters teeming with coral reefs and fishes. Another famous stop, Virgin Island, has a stunning sandbar where you can snap that Instagram-worthy picture. In the middle of your island-hopping adventure, enjoy a delicious lunch prepared by your tour guide. Lunch typically includes grilled fish and meat, steamed rice, mangoes, watermelons, and other tropical fruits that are in season.
5. Walk or Drive Along Bohol's Man-Made Forest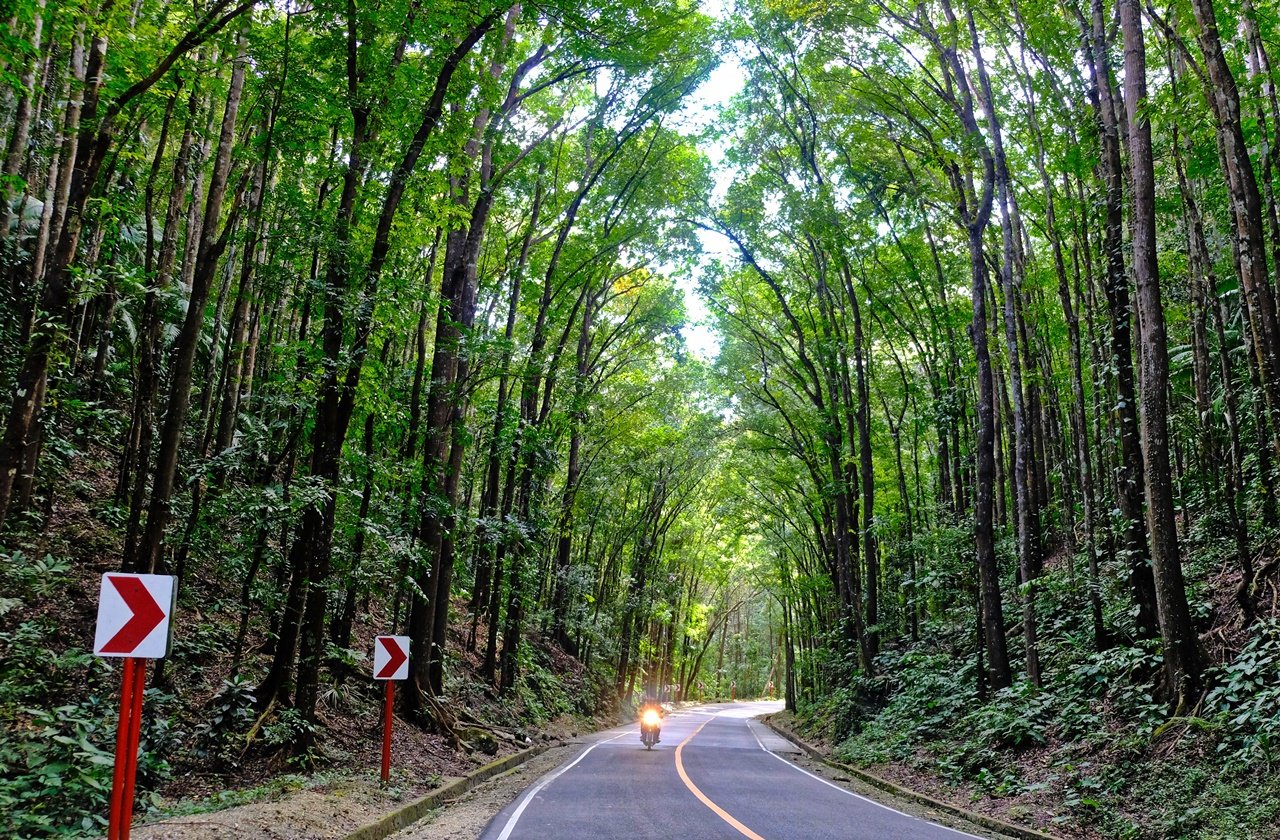 Photo by Mark Ramirez on Unsplash
Bohol Island isn't just famous for its sites made by nature, but also those made by man, and the Bilar Man-Made Forest is a must-visit. This fascinating forest stretches two kilometers between Bilar and Loboc, perfect if you're heading to Loboc River. The forest was built in response to the rampant deforestation caused by a farming system known as kaingin. Lined with tall mahogany trees, the forest is a welcome change from the heat brought about by the dry season.
Take a walk or go on a scenic drive along Bilar Man-Made Forest and be in awe of this creation. The perfectly-lined trees, along with the quiet environment make the perfect backdrop for your photo. However, take note that the forest is part of a highway and anyone visiting should always take note of their surroundings before crossing the street.
6. Visit a Tarsier Sanctuary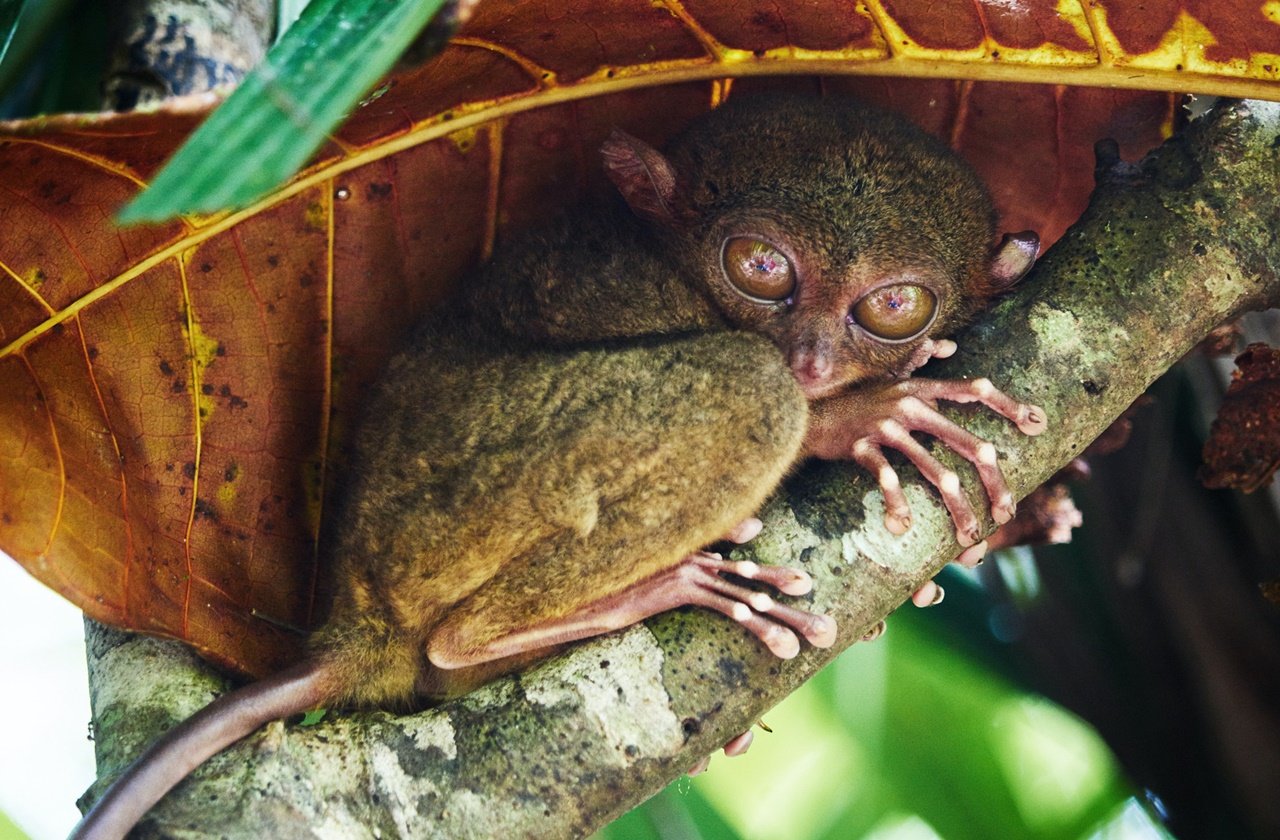 Photo by Nick Kulyakhtin on Unsplash
Tarsiers are the world's smallest primates, measuring about 9 to 16 cm. Despite their size, they can jump up to 40 times their body weight! Additionally, they are only found in certain parts of Southeast Asia, one of which is in Bohol Island. These animals are also nocturnal and they feed on small insects. In Bohol, there are two sites where you can see the tarsiers: the Tarsier Sanctuary, a forest in Corella, and the Tarsier Conservation Area, a woodland in Loboc.
For first-time visitors to the island, a trip to a tarsier sanctuary should be on their list of things to do. Not only do you get to see these little creatures in their natural habitat, but you also learn more about them. Although you can't touch the tarsiers, you can, however, take photos of them at a safe distance.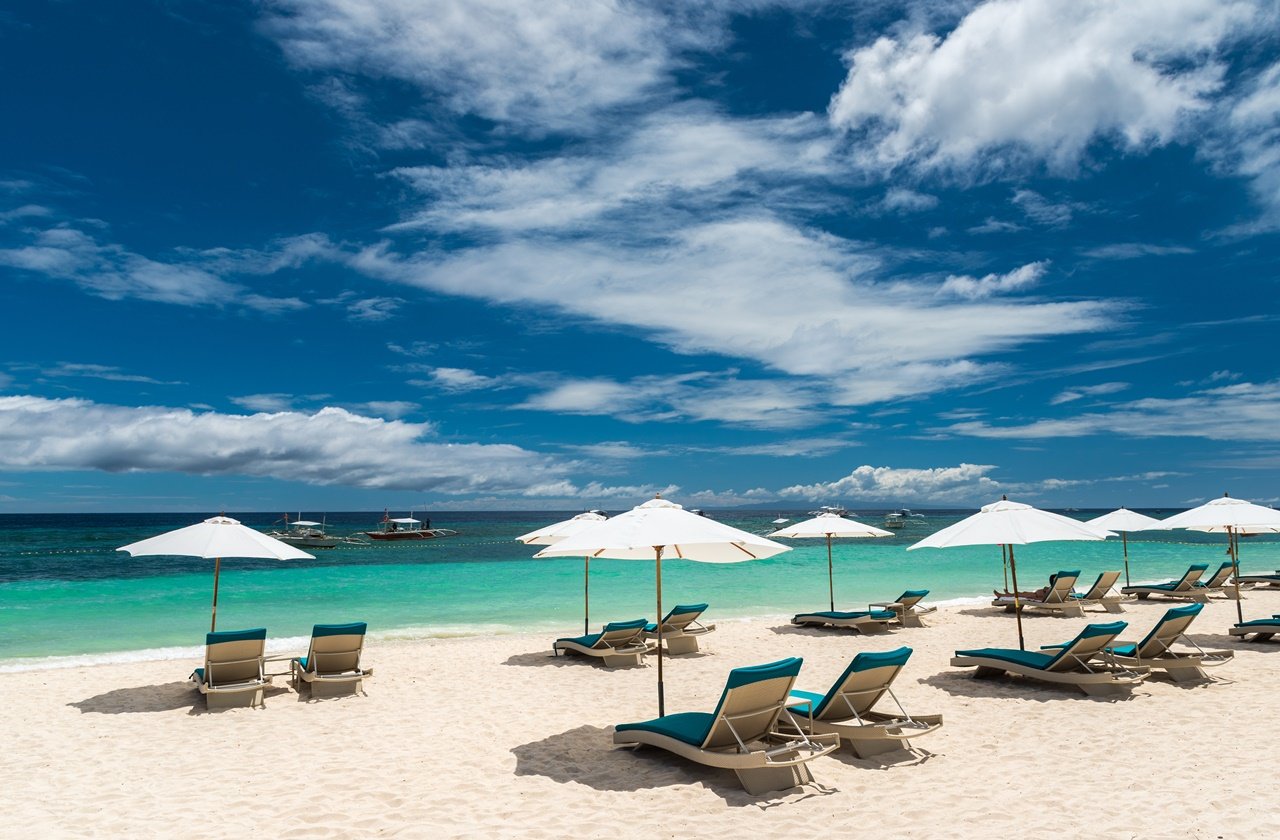 Photo by Maxim Tupikov on Adobe Stock
Of course, what better way to spend time on Bohol Island than by relaxing by its beaches! Similar to El Nido, La Union, and other beach destinations in the Philippines, Bohol is a favorite getaway during summer. In Bohol, you can find hundreds of beach resorts everywhere: from commercial beaches to lesser-known ones.
In Panglao Island, Alona Beach is the top destination, with more than a kilometer of fine white sand. Doljo Beach is another beautiful beach, but it's more quiet and low-key as compared to Alona Beach. Anda Beach is another great choice if you want to go somewhere less commercial and less crowded. But nonetheless, you'll never get tired of seeing the palm trees, white sand, and pristine waters of the beaches on Bohol island.
8. Learn About its History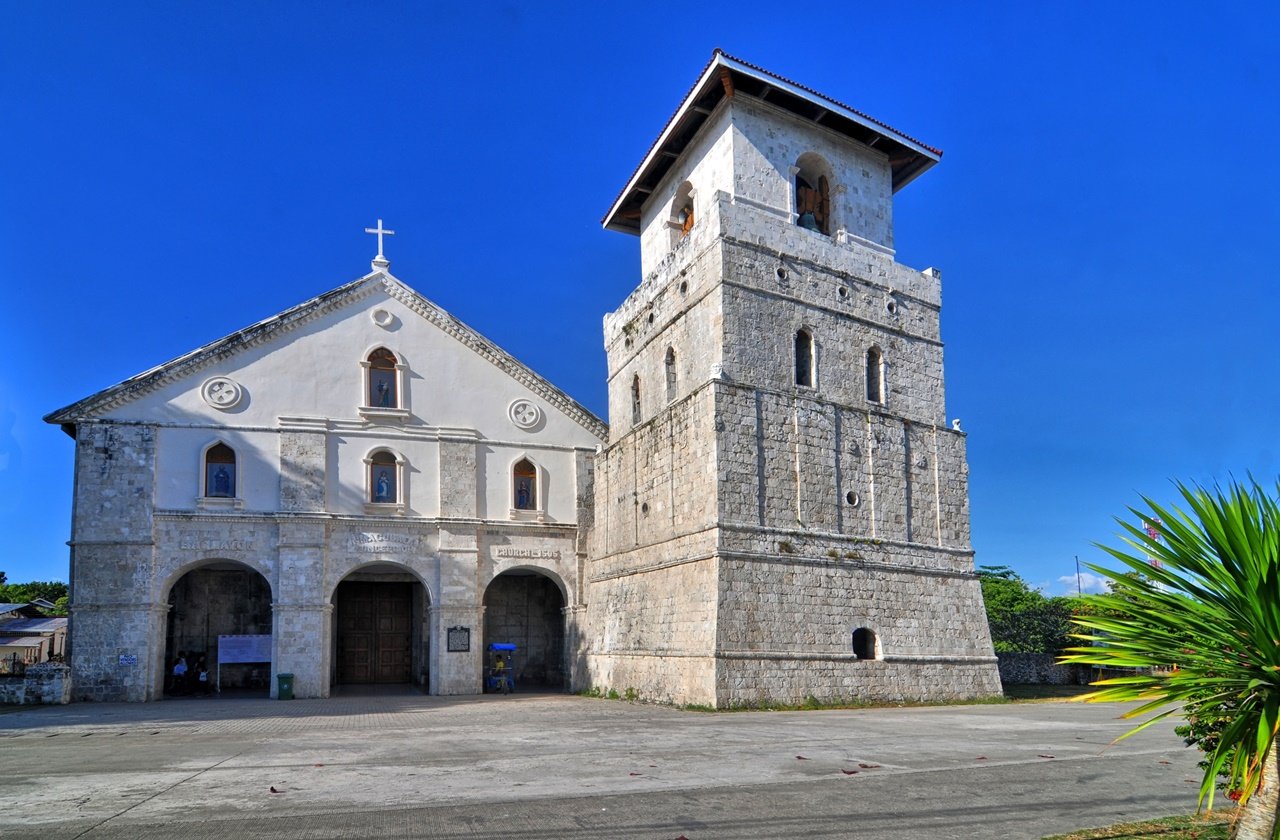 Photo by robnaw on Adobe Stock
Bohol Island is a destination famous not only for its pristine beaches and chocolate-like hills, but also for its historically-rich province. In 1565, the island was where the first treaty of peace between the natives and the Spanish happened. After convincing the native chieftains that Spanish explorer Miguel López de Legazpi was not affiliated with the Portuguese, he and Bohol's Datu Sikatuna made a pact which was sealed with a blood compact between them.
To learn more about the history of this province, take a trip down memory lane and visit its many historical landmarks. Visit the Blood Compact Site in Tagbilaran, the location of the historical blood compact between Legazpi and Datu Sikatuna. Step inside Baclayon Church, one of the oldest stone churches in the Philippines. In Danao, see the Dagohoy Marker, built to commemorate the heroism of Francisco Dagohoy, who led the 84-year revolution against the Spaniards.
Where to Stay in Bohol
TR3ATS Guest House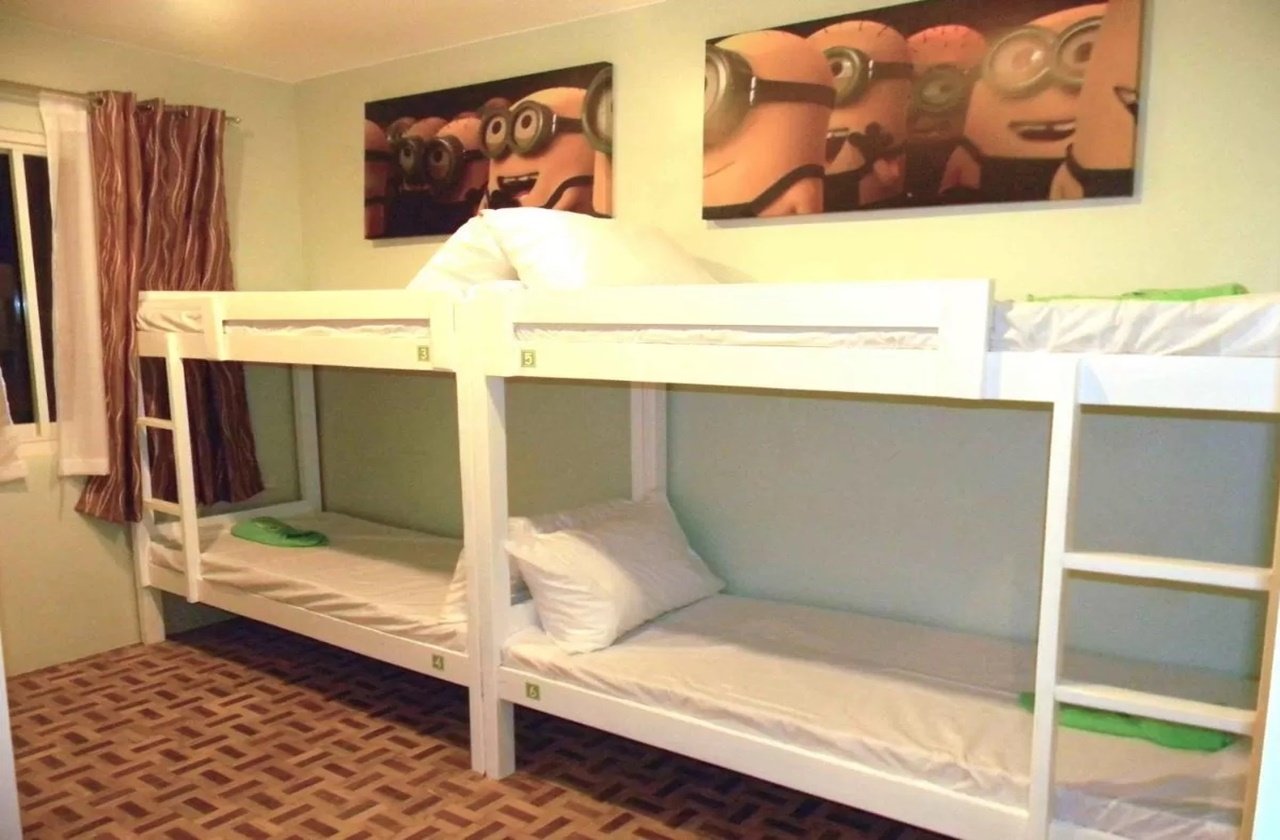 Photo from TR3ATS Guest House Booking.com Page
Address: Bagong Lipunan St, Tagbilaran City, Bohol
Price: Starts at 12 USD per night
TR3ATS Guest House offers affordable and basic accommodation. They offer mixed and female-only dorm rooms as well as twin and queen rooms for those who prefer more privacy. The guest house is only 2 kilometers away from Tagbilaran Seaport and is a short walking distance to the National Museum of Tagbilaran. Free WiFi access is available throughout the property, and other amenities include an on-site cafe, garden, and a swimming pool.
Ocean Suites Bohol Boutique Hotel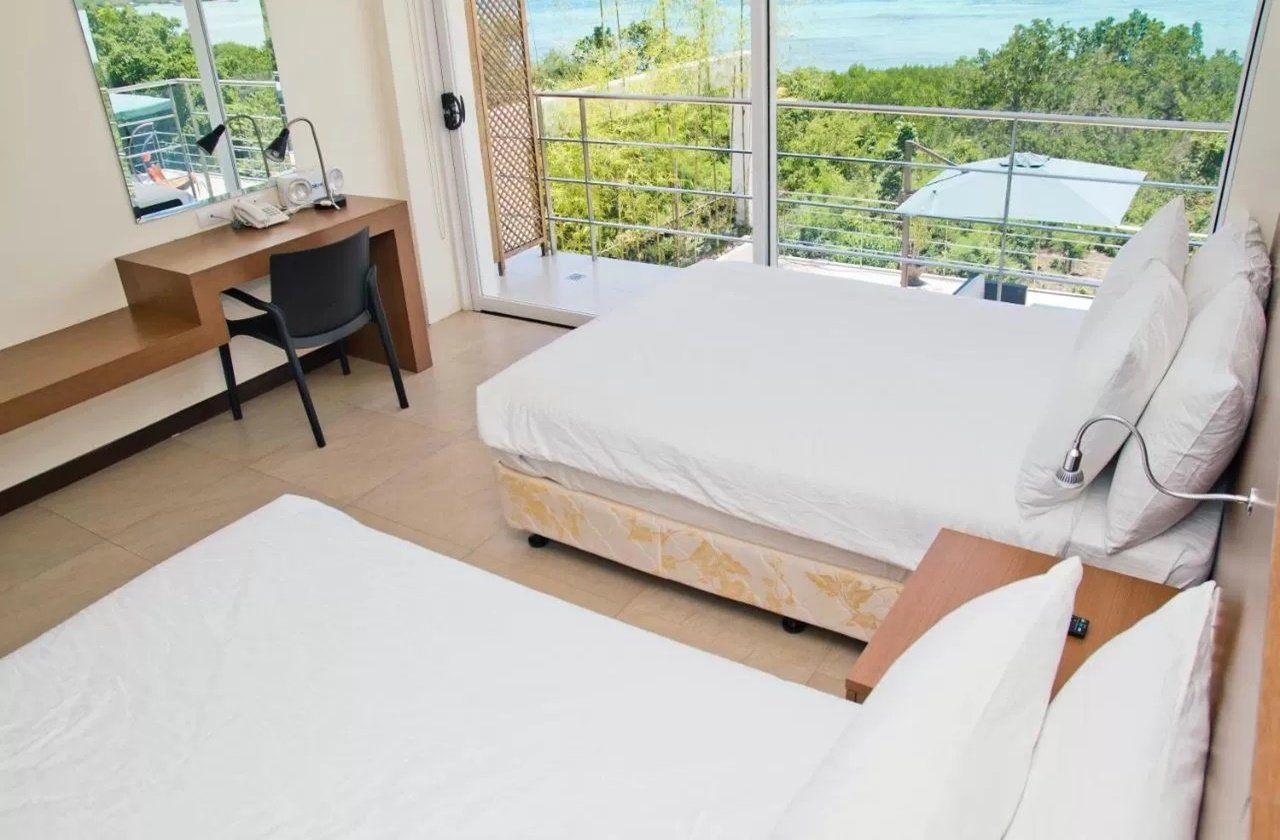 Photo from Ocean Suites Bohol Boutique Hotel Booking.com Page
Address: Blood Compact Shrine, East Tagbilaran Road, Barangay Bool, Bohol, 6300 Tagbilaran City, Philippines
Price: Starts at 63 USD per night
Ocean Suites Bohol Boutique Hotel is a charming accommodation near the Blood Compact Shrine. The boutique hotel in Bohol Island offers standard double rooms, family rooms, and suites with either view of the ocean or the garden. Rooms are complete with air conditioning, free toiletries, towels, a flat-screen cable TV, and a minibar. Free WiFi is also available throughout the hotel and guests with private cars can park for free without having to reserve in advance. Ocean Suites Bohol Boutique Hotel also has an in-house restaurant serving a variety of local and international dishes.
Henann Resort Alona Beach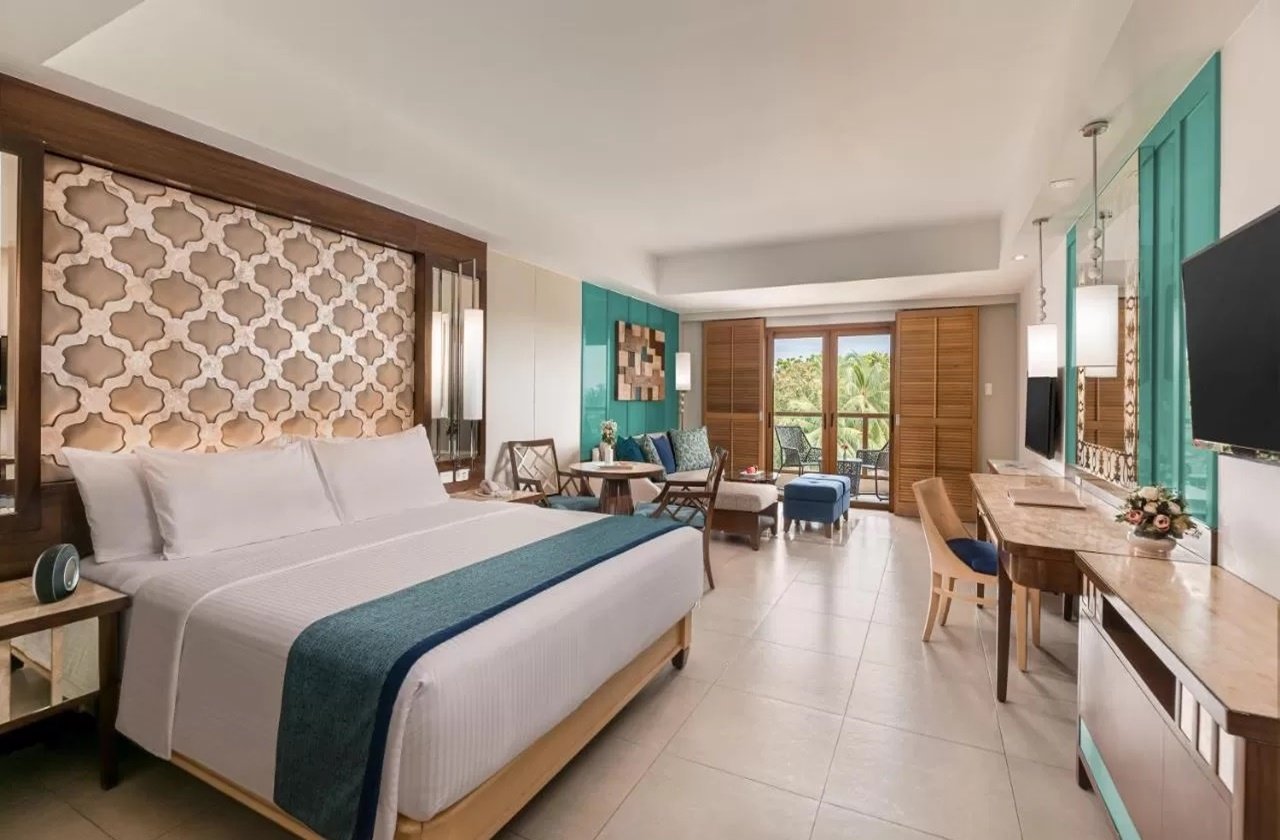 Photo from Henann Resort Alona Beach Booking.com Page
Address: Brgy. Tawala, Panglao Island Bohol (Inside Henann Complex), 6340 Panglao, Philippines
Price: Starts at 89 USD per night
With beachfront access and top-notch facilities, Henann Resort Alona Beach is a gorgeous mid-range resort in Panglao Island. All rooms have tropical and local design elements, with brown-toned furniture and hints of sky blue. As a beachside resort, guests have the option to choose rooms facing the beach or have direct access to one of the pools. Other facilities include a gym, spa center, in-house restaurant, and fitness center. Henann Resort Alona Beach is also near popular tourist attractions like Danao Beach and Hinagdangan Cave.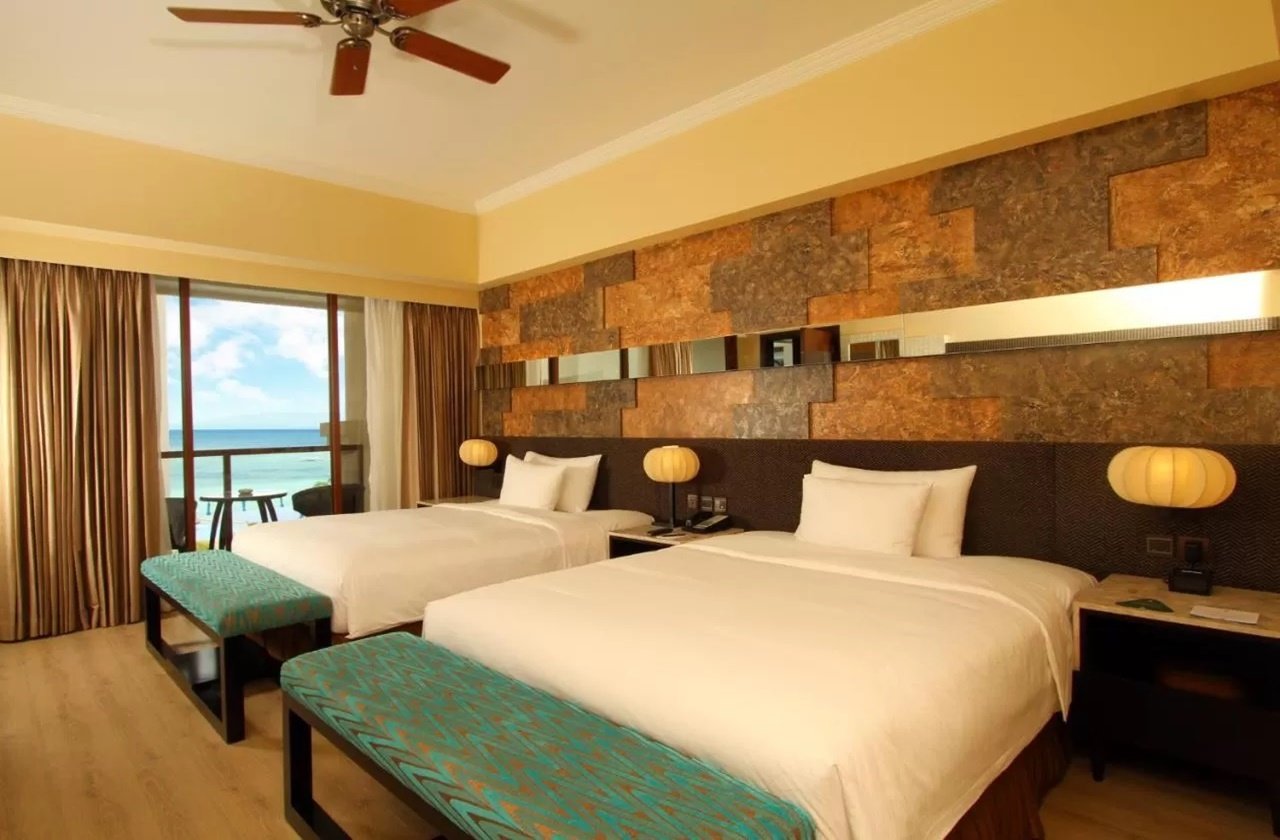 Photo from The Bellevue Resort Booking.com Page
Address: Barangay Doljo, Panglao Island, Bohol, 6340 Panglao, Philippines
Price: Starts at 118 USD per night
Experience five-star treatment at The Bellevue Resort in Bohol Island. The hotel prides itself on being an ASEAN Green Hotel awardee with its principles and standards that ensure the safety of both its guests and the environment. All rooms come with a flat-screen TV, air conditioning, and guests can upgrade their rooms if they prefer having a beach view. Need to withdraw cash at the last minute? The resort has several ATMs so guests won't have to go outside.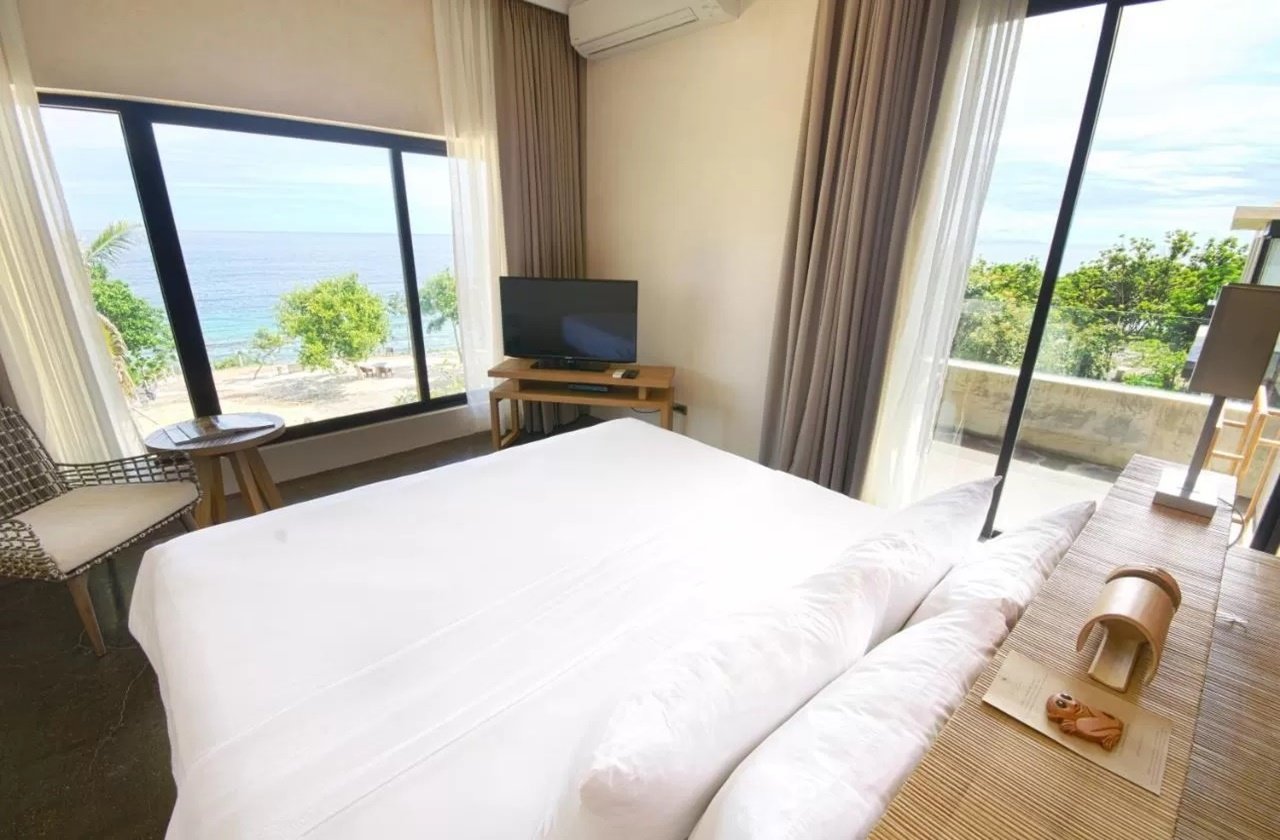 Photo from Amorita Resort Booking.com Page
Address: Ester Lim Drive, Barangay Tawala, Panglao Island, Bohol, 6340 Panglao, Philippines
Price: Starts at 246 USD per night
For a more intimate and quiet getaway, head to Amorita Resort, perched on a limestone cliff in Panglao Island. Amorita Resort boasts gorgeous views of both Bohol sea and Alone Beach, tucked beneath green gardens and lush forests. Enjoy its outdoor infinity pool, spa center, and the luxury of having a private beach where you can dive and snorkel. Its in-house restaurant, Saffron Restaurant, serves both local and international favorites, with special menus available for guests with specific dietary needs.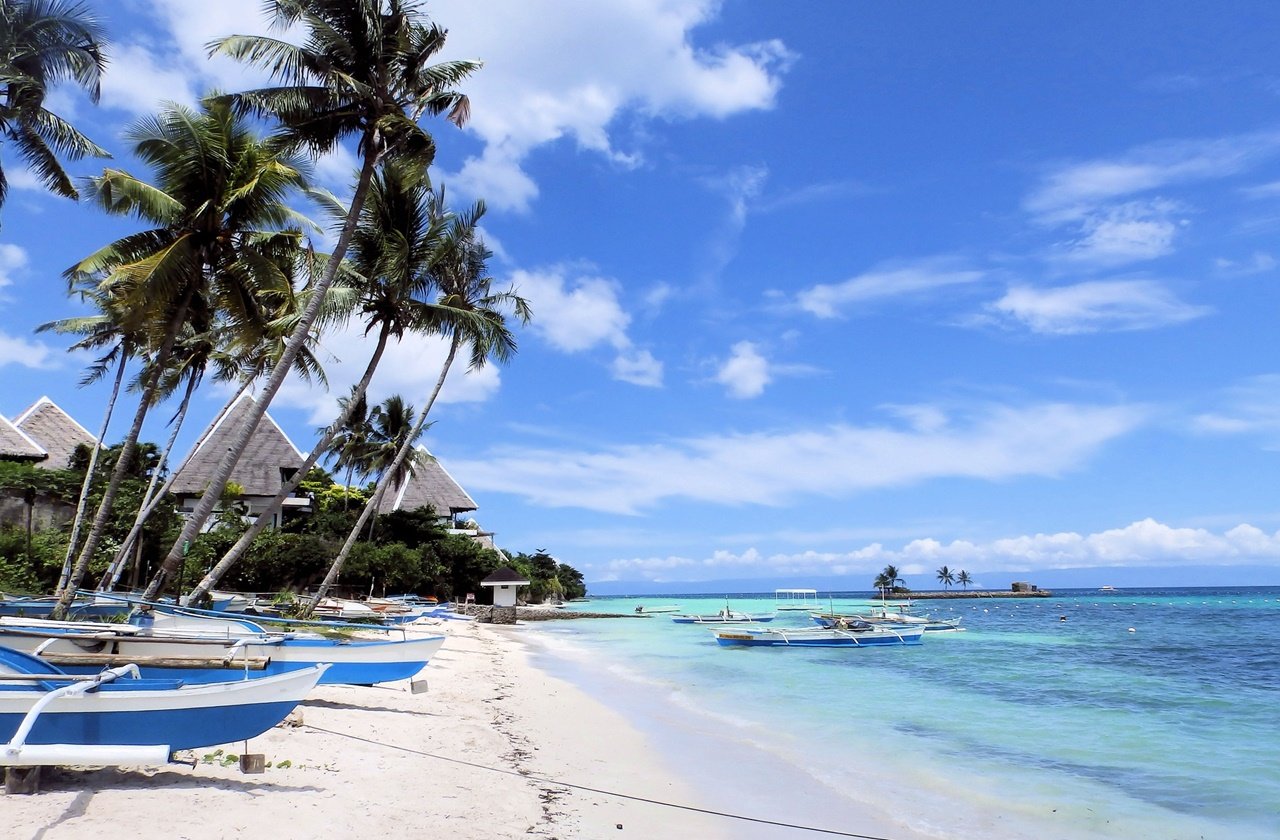 Photo by WaSZI on Pixabay
Make sure to bring spare change and small bills when traveling. Some establishments, especially small eateries or restaurants, don't have change for 500 or 1,000 peso bills. Churches and other attractions may also ask for a minimal entrance fee.
For hassle-free internet connection, rent a pocket WiFi device. While most hotels offer free WiFi, most connections are unstable. You can rent a pocket WiFi device at the airport or via third-party booking websites.
The most common plug types in the Philippines are Type A, B, and C. Be sure to bring the correct travel adapter before your trip to Bohol Island.
Major establishments and hotels in Bohol accept credit cards. There are also ATMs in Tagbilaran and Panglao Island.
Money changers are common on the island, but make sure to transact in safe and legitimate money changers.
Taxis, tricycles, and motorcycles are the common ways of getting around Bohol. In addition, you can rent motorcycles or bicycles for a day. Rental fees start at 350 PHP (7 USD) per day. If you're going to multiple attractions in a day, you can rent a tricycle instead.
To save money and time, join organized tours instead of exploring on your own. These tours include entrance fees, environmental fees, and meals like lunch and snacks.
When visiting churches and places of worship, make sure to dress accordingly. Knees and shoulders should always be covered before entering.
If you plan on surfing or partaking in any intense physical activity, don't forget to invest in travel insurance.
Visit Bohol, the Jewel of the Philippines
It's no secret that the Philippines has some of the world's best island destinations, and Bohol is no exception. Find miles of pristine shores, breathtaking natural and man-made sites, and locations of events that shaped the country's history. Add in the signature hospitality and warmth of the Filipino people and you'll have an unforgettable vacation on Bohol Island!