The Best Beach Umbrellas For The Beach Bum In You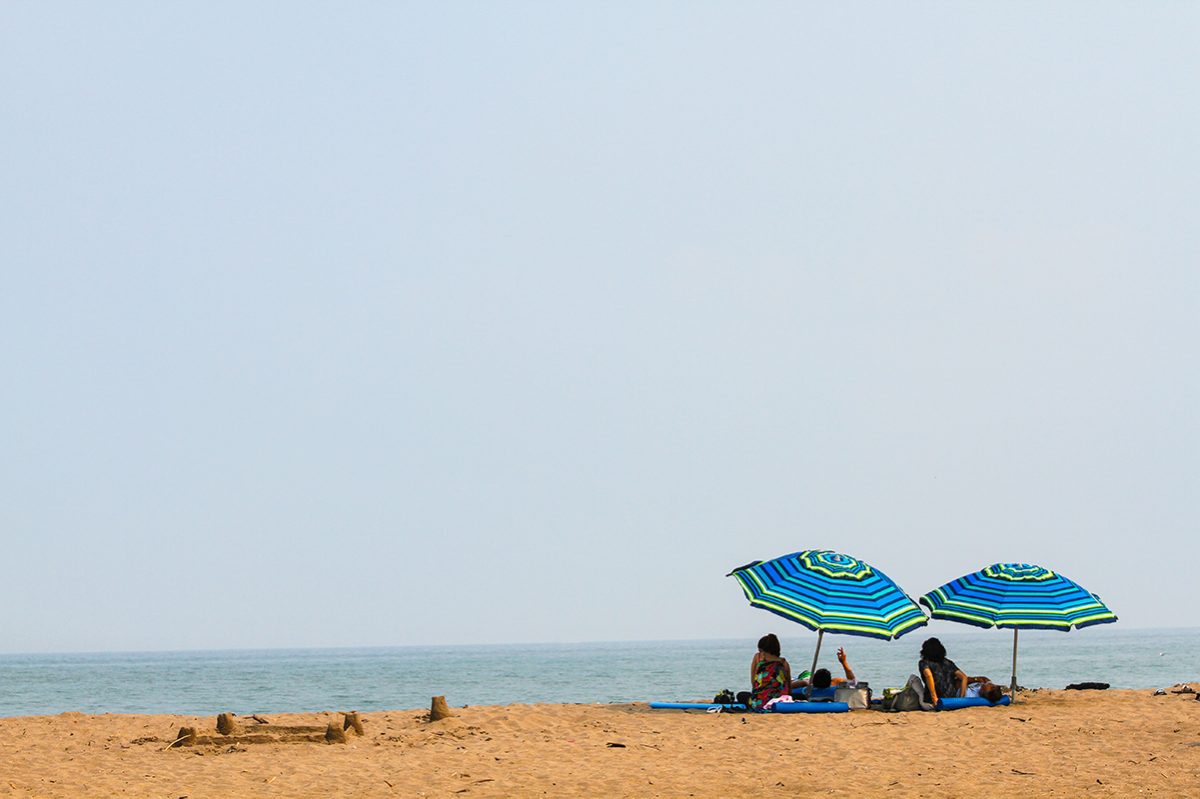 The last thing you want is a sunburn after a long day on the beach. That's why you need the best beach umbrellas as your must-haves while getting your beach bum on. Having your fun time in the sun ruined by the suns unprovoked attack can be a drag.
To avoid this from happening again, you need to do make sure to fend off the sun's harmful rays. That means having the proper equipment like sunscreen and a great beach umbrella.
With the right umbrella, you can lounge on the sand and enjoy a good book while sipping a cool beverage with little to no worries. But which is the best beach umbrella for you?
In this guide, we're going to break down some of the best beach umbrellas for the beach bum in you. Plus, we will also give a great look at what makes a good beach umbrella. So that when you set out on your very important mission, you're armed with the tools you need to get the job done.
What Makes A Good Beach Umbrella?
Knowing what to look for in a beach umbrella when you're on your search is crucial. This'll ensure that you find the right beach umbrella for you and your needs. Some factors must be considered, which you could use when making this decision.
The Power of UPF
Remember that sunburn we were just talking about? Well, that's the main reason you wanted an umbrella. So the most important thing to look out for is how well a beach umbrella protects you from those harmful rays. That means checking out your umbrella's UPF (Ultraviolet Protection) rating.
If you have fair skin, you may want to go with a higher UPF. Note that though these ratings are intended to give you an idea of how much protection you're getting, they don't protect you from the length of time in the sun so remember to apply sunscreen as well.
Check The Weatherproof and Material
You want to make sure that your investment lasts a long time. In choosing the best beach umbrella, pay attention to the construction and weatherproofing details. Making sure that your umbrella can endure the harsh salty air and the effects of sun will let you get the biggest bang for your buck.
What's Your Umbrella Type?
The next thing you can consider is the type of umbrella you are looking for.
Beach umbrellas have three main types. Unless you're opening a beach resort, we suggest that you opt for the portable style. If you're looking to install one in your backyard pool, then there are also the commercial and all-around styles to consider.
Does Size Matter?
When you think about the size, you need to think of two things.
One: will it be big enough to give you the protection you are looking for? Two: you need to think about its size and how you will be transporting it to the beach location of your choice.
Ideally, most people feel that an umbrella between 6' and 9' is perfect. But if you don't have the car space or the umbrella isn't compact enough, then you may have to look for another option.
Best Beach Umbrellas
Now you know what to look for, let's look at some of the best beach umbrellas available today.
1.
EasyGo Umbrella Giant Beach Umbrella
You want a fun umbrella that has all the great attributes you need to keep you safe from the damaging sun rays and be durable as well? Then this easy to find umbrella from EasyGo is perfect for you. This is the Wal-Mart umbrella you see on display.
Available both at the retailer as well as online. This umbrella is a great choice.
Pros
Easy to install by yourself

Comes with a built-in tilting function
Cons
Issues with arriving broken

Color fades with long term use
2.
Tommy Bahama Stripe 7.5′ Beach Umbrella
This nicely designed beach umbrella from Tommy Bahama offers a great UPF and is vented so that you will be able to take advantage of the cool breeze. This umbrella is available through their online market.
With this umbrella, you will indeed look stylish while shielding yourself from the sun's rays.
Pros
Easy to install and pack up
Cons
Venting does not hold up well in high winds
3.
Sport-Brella All-Weather Umbrella
If you're looking for a compact foldable beach umbrella that offers a lot of protection then you may want to check out the Sport-Brella All-weather Umbrella. Designed for the individual that wants some me time, this umbrella is great for any individual looking to spend a little time getting to that book they've been meaning to read.
Pros
Great UPF protection (50+)
Cons
The size does not work with full-size chairs (low chairs are perfect)
4.
Tommy Bahama Sand Anchor Beach Umbrella
This another selection from Tommy Bahama is a great choice for the beach bum that looks to hang out for extended times. After all, once you find the perfect spot you don't want to lose it so setting up this umbrella that comes with some amazing features like a built-in tilt function would be a smart choice.
Pros
It is lightweight and constructed of durable materials

A carrying case is included for easier transport

Equipped with a sand anchor for better stability
Cons
Extremely windy days will affect the umbrella performance

Area of coverage when open is not suited for a lot of people
5.
Sunbrella 6.5′ Beach Umbrella
This simple but elegant beach umbrella from Sunbrella is made of durable material and is planted in the sand with a wooden pole. This umbrella will ensure you have a nice shaded area to lay in while you work on that tan.
Pros
Easy to set up and take down
Cons
Not as easy to transport as other models
6.
Beach Brella "Las Brisas" Designer Umbrella
Beach Brella brings us the next entry to check out. With a stylish yet simple design, you get a lightweight and easy to transport umbrella for your beach getaway. It has a wide coverage and is great when it comes to protecting your skin from that sun.
Pros
Protection against the sun (UPF 50+)

Comes with stylish carrying bag
Cons
Design is not for everyone
7.
AMMSUN Outdoor Beach Umbrella
Our next beach umbrella is a quality option that offers great functionality and is perfect for keeping you safe from the sun. The team at Ammsun has delivered one of the best options for the beach but on a budget.
Pros
Lightweight and durable design

Great protection from the sun (UPF 50+)
Cons
Carrying straps, a tendency to break
8.
Impact Canopy Beach Umbrella
Our last entry from Impact Canopy is a durable well-made option for the beach lover in all of us. It is built to withstand the elements and can even handle the high winds you often experience when spending a day at the beach.
Pros
High quality and durable carry bag

The bag includes a shoulder strap for easier transport
Cons
Super light and may not handle wind as good as marketed
And those are the best beach umbrellas you could choose from! Find the right one for the beach bum in you.
Final Thoughts
In the end, the decision of which umbrella to go with lies on your preference. We hope that with this guide you are a little more ready to make that choice. After all, no one wants to waste time trying to decide which umbrella is the best for them.
All you really want is to get packed up, climb in the car, and head out to see the beauty of those sandy beaches and hear the crashing of the waves.
Got the beach umbrella you're looking for? Try it now and head to Bali and sunbathe in their best beach resorts.