Your Complete Guide to Perdido Beach Resort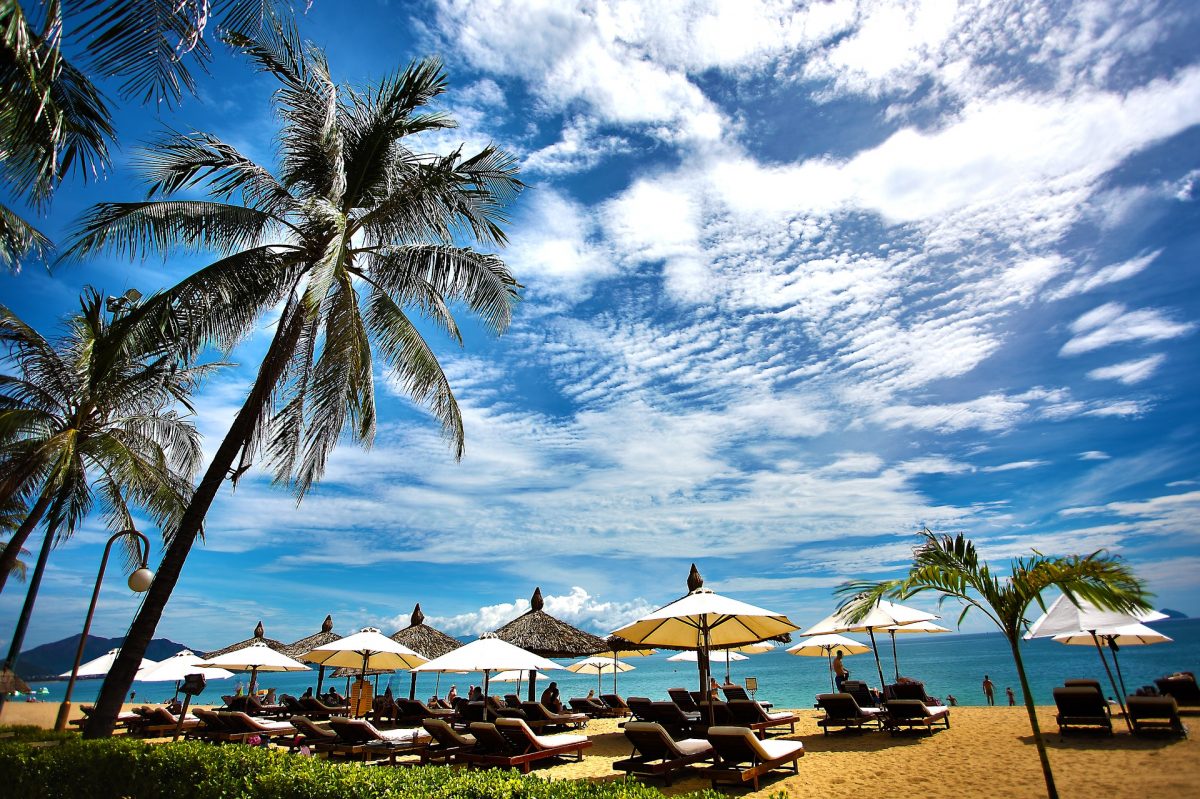 You don't need to be jetting off to the island of Bora Bora or bathing in the Havana sunshine in Cuba to enjoy white sand beaches. You can find them in the Land of Opportunity itself in Orange Beach, AL. Overlooking the Gulf of Mexico stands the Perdido Beach Resort.
Perdido Beach Resort, otherwise known as the Gulf Coast Paradise, is a four-star oasis. Here, guests can enjoy an array of amenities, facilities and activities without even stepping outside. The burnt orange exterior of Perdido Beach Resort bounces off sunshine to swathe guests in golden rays. Perdido Beach Resort allows guests to feel that they are lost in the beauty and magnificence of the hotel.
No matter if you're a solo traveller, a loved-up couple or a big happy family, if you want a vacation that transports you to an exotic location whilst still being a jump to The Big Apple or The Windy City, read below for the ultimate guide to the Perdido Beach Resort.
Perdido Beach Resort Facilities
Golf
If you are an avid golfer, feel free to drop by the Lost Key Golf Club and put a few tees! Outlined by the natural beauty of Perdido Key, the Lost Key Golf club is perfectly located between the exotic white sugar sand beaches of Orange Beach and the bustling downtown area of Pensacola. The quality playing surfaces, five sets of tees, facilities catering to players of all abilities and lush green space that stretches for miles makes it the perfect place to relax and have a non-strenuous and peaceful game of golf.
Spa
Treat yourself to a relaxing morning or afternoon of luxurious treatments at the resort spa. Guests can choose from an expansive menu of indulgent and sensual treatments including hot stone massage, deep tissue massage or a bespoke facial catered to your skin's needs. Book a treatment today so you can kick back, relax and feel the stress and tension melt away.
Fitness Centre
If you want to prevent putting on the pounds after wolfing down the delicious food available at Perdido Beach Resort, drop by the all-equipped fitness centre. Guests can choose from a range of fitness activities including exercise classes, personal training, swimming in the indoor pool or using the fully equipped gymnasium.
Perdido Beach Resort Events/Activities
Aquatic Adventures
If you possess an affinity for the beach life, drop by Aquatic Adventures on the Beach Level of the resort. The stunning location of Perdido Beach Resort allows guests to fully take advantage of the pure white sugar sand beaches and the stretches of sapphire blue seas of Orange Beach. However, if you happen to be a beach bum, Aquatic Adventures allows guests to rent beach equipment of all kinds. This ranges from lounge chairs and umbrellas to kayaks and boogie boards. Bathe in the summer sunshine, sip a pina colada and chill out in bliss, or rock out and surf or sail along the Gulf.
Sail Wild Hearts
Take in the gorgeous views of Orange Beach by sailing on the Gulf in a 53-foot open-ocean catamaran. The Sail Wild Hearts cruise can accommodate up to 49 passengers for romantic and beautiful sunset cruises or daytime dolphin cruises. If you really want to make your trip special, you can also splash out on private cruises, perfect for family gatherings or parties. Discounts are available on daily cruises for groups of 12 and more.
Perdido Beach Resort Room & Suite Packages
Dressed and decorated in soothing tones of green and white, the rooms at the Perdido Beach Resort seems to resemble spas rather than hotel rooms. No matter where you stay at the Perdido Beach Resort, the suites and rooms provide a rejuvenating and refreshing escape. The residences at the resort are split into standard rooms, executive level rooms, club level rooms and suites.
Standard Rooms
At the resort, the standard rooms are split into five categories of rooms with different panoramic views. They are comprised of rooms with the Inland View, Angle View, Pass View, Pool View and Gulf Front. The stunning views that guests can treat themselves to include panoramas over the urban city, the white sand beaches of Penascola, the stretch of Perdido Pass, the vibrant pool deck and the richly coloured blue of the Gulf of Mexico.
Executive Rooms
The executive level and club-level rooms provide stylishly furnished rooms with Gulf, Pool and Pass views. Gaze at the sapphire coloured stretches of the Perdido Pass and the Gulf of Mexico in even more luxury. Spot the white sand beaches and people-watch the pool deck from the Pool View room. All executive and club level rooms feature club lounge access from 7.30 am to 10pm. There is complimentary continental breakfast between 7.30am – 9am and beverages from 4pm to 6pm.
If you wish to go all out on your vacation or require more space to fit the whole clan, book one of the elegant and spacious suites. Choose between the one-bedroom or two-bedroom suites and enjoy the free space you have. The suites offer private balconies overlooking stunning views and a vast array of amenities for guests to enjoy to their hearts' content.
Amenities
With no hidden resort charges, all guests also complimentary access to valet or self-parking, wi-fi and access to the fitness centre. Now there's even more reason to stay!
The resort offers a range of cost-effective and practical discounts to expend. If you are an AAA member, a member of the Stash Rewards network, current or former member of the US military or aged 60+, enjoy a series of discounts and offers to render your visit not only relaxing and luxurious but cost-effective as well! Other offers include booking early to save 40%, booking on select weekends to get 50% off your stay on Sunday or Monday night.
Look at the table below for a list of approximate prices of some of the rooms per night.
| | |
| --- | --- |
| Room | Prices/Per Night |
| Club Pool King | USD $75 |
| Executive Pool View King | USD $65 |
| Executive Gulf Front King | USD $100 |
| Pass View Queen | USD $309 |
| Gulf Front Queen | USD $60 |
| Courtyard Suite | USD $110 |
| Club Pass View King | USD $50 |
| Club Pass Queen | USD $50 |
| Executive Gulf Front Queen | USD $100 |
Perdido Beach Resort Dining Options
At the Perdido Beach Resort, guests can gorge themselves on a diverse range of cuisines and foods from steaks to sandwiches. From pizzas to prawns. From cheeseburgers to calamari. With a wide choice of restaurants and eateries, guests do not even need to step out the resort to have a high-quality dining experience.
Voyagers
Voyage on the high seas by tucking into the delicious seafood at Voyagers Restaurant. The expansive and delicious seasonal menu consists of local produce, organic meats and sustainable seafood freshly caught from the Gulf. The restaurant is stylishly decorated, offers an award-winning wine list and equipped with spectacular views of the beach and coast.
Latitude 30
This family-friendly favourite offers a delicious and cost-effective All-American menu that would cater to every single tastebud. Located on the Lobby Level Resort, the convenient location ensures guests won't have to travel far to enjoy a good burger or sandwich. The relaxed and informal atmosphere makes the restaurant a particular favourite with young families and the perfect location to grab a bite after sunning all day on the beach.
How to Get To Perdido Beach Resort
The address of Perdido Beach Resort is 27200 Perdido Beach Boulevard, Orange Beach, AL 36561. The closest commercial airport to Orange Beach is Pensacola International Airport, FL. The distance between the airport and Orange Beach is 30 miles and is approximately an hour drive.
Tourist Destinations Near Perdido Beach Resort
The Amphitheatre at The Wharf
If you enjoy a good night on the town, there is no better place to be than The Amphitheatre at the Wharf. Renowned for providing the best entertainment on the coast, The Amphitheatre is known for big acts, big voices and big sound. If you ever feel like momentarily losing your hearing, take a trip down to the Amphitheatre and rock out!
Waterville USA
Let loose your inner child at the 20-acre water and amusement park of Waterville USA. Float on the Crystal Waters River, fly on the Gold Rush and get soaked at the Shrimp Boat Village. With activities, attractions and rides for everyone of all ages to enjoy, a day at Waterville is a day of Water Fun!
Final Thoughts on Perdido Beach Resort
Perdido Beach Resort is a location everyone will enjoy. With a wide and diverse array of facilities and amenities, an expansive choice of events and activities to attend and exotic sunny weather to swathe and bathe in, Perdido Beach Resort is the latest and best choice for your upcoming vacation.