10 Amazing Things To Do In Hue, Vietnam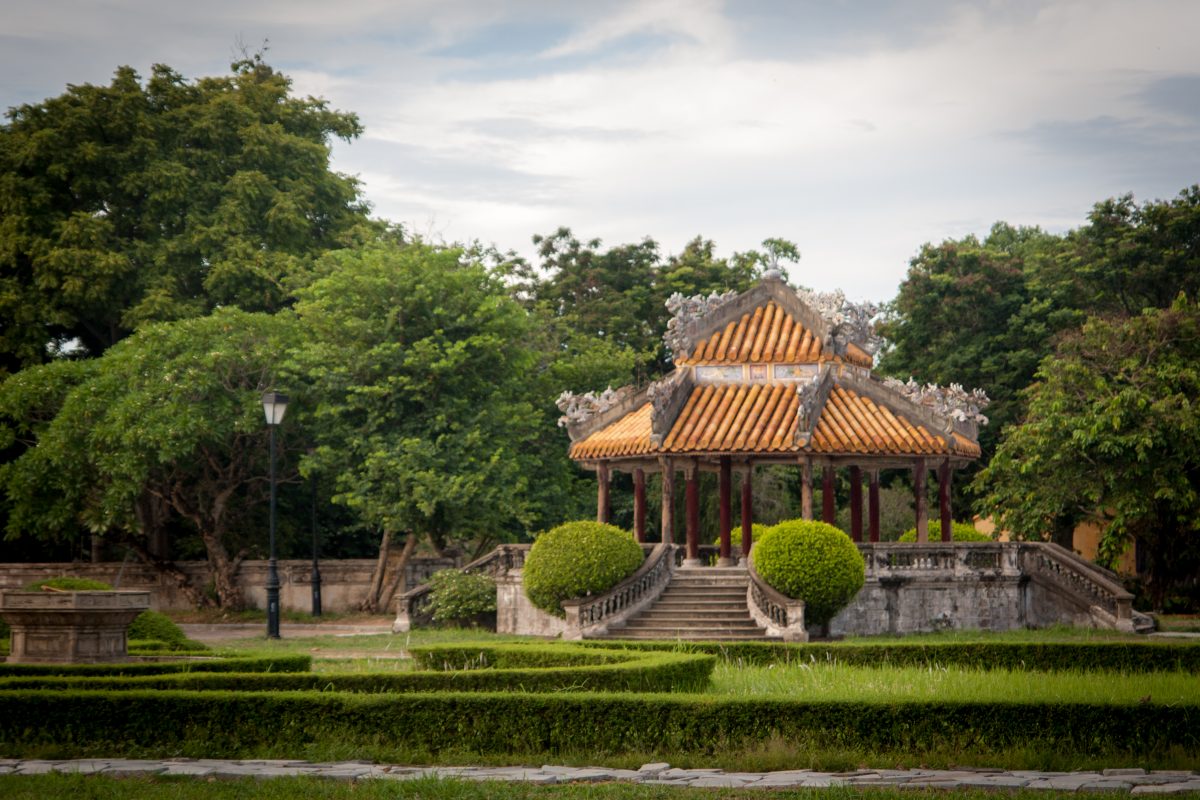 Vietnam attracts millions of tourists each year. Well, this doesn't come as a surprise at all, especially given the plethora of alluring destinations this Southeast Asian country has to offer.
One such destination is Hue City, Vietnam. A perfect storm of culture and history, this city is every traveler's dream. If you ever find yourself in Hue, Vietnam, don't miss out on these top attractions.
Where Is Hue In Vietnam?
Located in the Thua Thien-Hue province in Central Vietnam, Hue City served as the capital of the Dang Trong Kingdom and the Nguyen Dynasty. Also known as the City of Romance, Hue sits about 700 km south of Hanoi and 1,100 km north of Ho Chi Minh City. It is bordered by two towns — Huong Thuy town in the South and East, and Huong Tra town in the North and West.
Getting To Hue City
The closest airport to Hue, Vietnam, is the Phu Bai airport, which currently only caters domestic flights. If you prefer to travel by air, catch a flight to Hanoi, Ho Chi Minh City, or Da Lat first before flying to Hue City from there. Tourists who prefer to travel by land can board the main north-south train line between Hanoi and Ho Chi Minh City.
Alternatively, you can ride a local bus from neighbouring cities like — Hanoi, Ho Chi Minh City, Da Lat, Da Nang, Dong Hoi, Hoi An, or Phong Nha. While this mode of transportation is the cheapest out of the three, it's also the slowest and time-consuming. As most conductors speak very minimal English, so communication might be an issue. Do note that the local buses are typically crowded and lack air conditioning.
1.
Explore the Imperial City of Hue
There is a rich history that dwells within the confines of the Imperial City in Hue, Vietnam. Also known as The Citadel, Vietnamese emperors of old used to call this walled fortress home. One of the first things you'll notice apart from the majestic outlook is the large moat filled with waterlilies surrounds the city.
If it's not the intricate architectures, the four walls is quite something for visitors to take note. The walls that enclose this ancient capital run 2-km long. Right in the middle sits the Purple Forbidden City where past rulers lived.
Though the Imperial City suffered damages at the hands of natural disasters and the passage of time, mostly during the Vietnam War. Restorations are underway in an effort to return this historic ground back to its former glory.
If the Hue Citadel is on your itinerary, make sure you head to the main gate, which is the only entrance to this impressive site. The Imperial City is open every day, and visitors are expected to pay VND 150,000 (roughly $7) per person as a donation.
2.
Delve In The Hue Provincial Museum
History buffs will love a visit to the Hue Provincial Museum in Hue, Vietnam. Take your time to gaze at the war-torn relics displayed inside the museum. Outside, you'll find tanks, planes, and artilleries used during the Vietnam War. Placards provide visitors some insight about the vehicles, including where and from whom they were captured.
While the museum offers visitors a look into the past, the place hasn't been maintained very well. The grass is overgrown, and the walkways have holes. The Hue Provincial Museum is only a short walk from the Imperial City, so you can easily hit two birds with one stone. Entering the grounds will cost you around $1.
3.
Escape The Bustling City To Hue's Beaches
History and culture connoisseurs won't run out of sightseeing options in Hue, Vietnam. However, that doesn't mean beach bums will feel left out. There are several beaches worth your time in and near the City of Romance.
Just 70 km south of Hue City lies Lang Co Beach, a picturesque paradise blessed with white sand and pristine water. Not far off is Canh Duong Beach, where deep blue waves gently crash against the serene coastline. If you're looking for a quiet and unspoiled tropical beach, then head 13 km to the east of the Imperial City. There, you'll stumble upon Thuan An Beach, where a 12-km coastline and turquoise water await to greet you.
The best time to visit Hue or these Vietnam beaches is generally between April and July. That's because, during this time, the weather is milder and rain is least expected.
There are a handful of royal tombs in Hue, Vietnam. Out of these, the Minh Mang Tomb and Khai Din Tomb are the most popular.
The tomb of Minh Mang was built during Emperor Minh Mang's time. Construction began just a few months before his death and was completed in only three years. The gate to the tomb itself is closed all year, except on the anniversary of Emperor Minh Mang's death. However, guests are free to tour the rest of the grounds, which consists of gardens, landscapes lakes, and canals.
While the Minh Mang Tomb features a more traditional Eastern design, the tomb of Emperor Khai Din takes inspiration from both Eastern and Western architecture. This is because Emperor Khai Din himself spent some time in France. Unlike the tomb of Minh Mang, the historic resting place of Emperor Khai Din took 11 years to complete.
5.
Get Yourself A Hai Van Pass To Danang
If you're traveling between Da Nang and Hue City, consider taking the Hai Van Pass route. This 21-km winding mountain road offers breathtaking views of the coast down below. Take a stop at the highest peak of the mountain pass and pose for photos against a glorious backdrop.
Before you set your sights on an Hai Van Pass road trip, though, you must know of the dangers of taking this route. Due to the winding nature of the road, drivers may find it difficult to see oncoming vehicles on sharp curves. Additionally, since the pass is high up, it's often clouded with a thick fog.
If you're still willing to traverse this pass in Hue, Vietnam, you'll find it worth the risk. However, if you'd like to err on the side of caution, the cities of Da Nang and Hue are also connected by Hai Van Tunnel, the longest tunnel in Southeast Asia.
6.
Shop Till You Drop At Dong Ba Market
When in Hue City, you can't go wrong with a trip to the Dong Ba Market. The largest and oldest market in Hue, Vietnam, this place is home to sprawling stalls that sell everything from fresh produce and handicrafts to clothes and jewelry. Look around and practice your bargaining skills with local vendors.
Hungry? There's a food court on the ground floor where you can taste authentic Vietnamese dishes like fresh spring rolls, pho, and Banh Khoai.
You'll find the Dong Ba Market along Tran Hung Dao Street. Keep an eye out for a large red sign that reads "Cho Dong Ba," which translates to Dong Ba Market. If you'd like to get a head start, the market opens as early as 3 a.m. Closing time is at 8 p.m.
7.
Ho Quyen, Tiger Fighting Arena
Constructed in 1830 during the Minh Mang dynasty, Ho Quyen is a fighting arena where royals watched elephants battle against tigers and leopards. The elephants were a symbol of the emperor's authority. Thus, the sharp teeth and claws of their opponents were usually removed so that the elephants would win each time.
Overgrown vegetation has since taken over the surroundings of the arena, though you can still climb up the ramparts and picture yourself watching tigers in combat. The last fight took place in 1904. However, there are still visible claw marks on the walls of these ruins. Now, Ho Quyen only serves as a reminder of the once-popular royal pastime.
Located 3 km outside of Hue, Vietnam, this ancient fighting arena sits in Truong Da village. Also, a quick getaway from the bustling Vietnamese city.
8.
Take A Stroll At The Perfume River
Running from Truong Son mountain, the Perfume River stretches 80 km through the center of Hue City. Its name originates from the fragrant floral scent carried by the water from flowers that fell from upriver orchards. That same scent isn't as pungent today, thanks in large part to urbanization. However, the river remains an attraction frequented by most tourists.
You can take a boat tour to explore the city in one sweep. Join locals for a jog in the morning or take an afternoon stroll along the river's edge. In the mood for romance? The stunning sunset here could make anyone fall in love. At night, the waterfront transforms into a bustling destination, with lanterns dotting the small shops and restaurants that were closed during the day.
If you're looking for an experience you won't forget, ride a Dragon Boat and go on a Perfume River dinner cruise. Sample classic Vietnamese dishes while listening to folk music and taking in the views of the city. The ride also typically includes stops at popular tourist attractions in Hue, Vietnam. Prices vary depending on the tour company.
9.
Explore The Thien Mu Pagoda
Thien Mu Pagoda, also known as the Pagoda of the Celestial Lady, is the tallest religious building in the country. Located on Ha Khe Hill along the Perfume River, this seven-story pagoda has become the unofficial symbol of Hue, Vietnam.
The historical significance of the Thien Mu Pagoda dates back to the 1960s. The "Buddhist Crisis" of 1963 saw the Catholic government dealing with Buddhists in Vietnam. It was during this time that nine unarmed Buddhists were shot in Hue City. The Thien Mu Pagoda then became a meeting place for Buddhists.
In the same year, Buddhist monk Thich Quang Duc drove to Saigon (present-day Ho Chi Minh City) and set himself on fire as a form of protest against the government that oppressed them. To this day, you can see the car he drove displayed behind the main prayer hall of the Thien Mu Pagoda in commemoration of his actions.
10.
Participate In The Hue Festival
While the Hue Festival only takes place every two years, it's definitely worth scheduling your trip around. The week-long festival began in 2000 and aims to preserve the traditional customs started during the Nguyen Dynasty.
You'll find 40 brightly lit venues around the city taking part in the festival. Culture vultures are sure to have the time of their lives. There are street performances, re-enactments of royal ceremonies, film screenings, and even art exhibitions. There are sporting activities like boat racing, human chess, and kite flying. Other events held throughout the city include Ao Dai fashion shows, the Hue Poetry Festival, and the Dialogue of Drums and Percussion.
The festival occurs in April, May, or June in Hue, Vietnam. Do some research ahead of time so that you can time your visit accordingly. Check here for the upcoming festivals or book a tour in Hue here.
What To Expect From The Hue's Weather
Because of where it's located, Hue City typically experiences warmer weather than other cities in Vietnam during the summer season. The dry season occurs from March to August, with May and August known as the hottest months. Tourists crowd the city during this time, driving up prices for accommodations. The rainy season takes place from September to December. This period experiences cooler climates, though rainfall is frequent and lengthy.
If you don't mind a little rain, the best time to visit Hue, Vietnam, is between January to April. The city only usually sees light drizzles during these months — nothing an umbrella can't handle.
Where To Stay In Hue, Vietnam
In terms of where to stay, there are plenty of hotels in Hue, Vietnam. You'll find accommodations fit for every type of traveler. Some of the most popular hotels include Cherish Hotel and Hotel Saigon Morin. If you're looking for a luxurious stay, book your reservations at Azerai La Residence, Indochine Palace, or Eldora Hotel. On a tight budget? Stay at Jade Hotel or Hue Boutique Hotel for more affordable lodging.
What Are You Waiting For?
There's no denying that Hue City is a destination for the books. It offers everything travelers are looking for: culture, food, historical sites, shopping, beaches, and an all-around good time, to boot. With so much to see here, you definitely won't regret making the stop on your next trip to Vietnam. Happy travels!