Land In The Best New Zealand Airports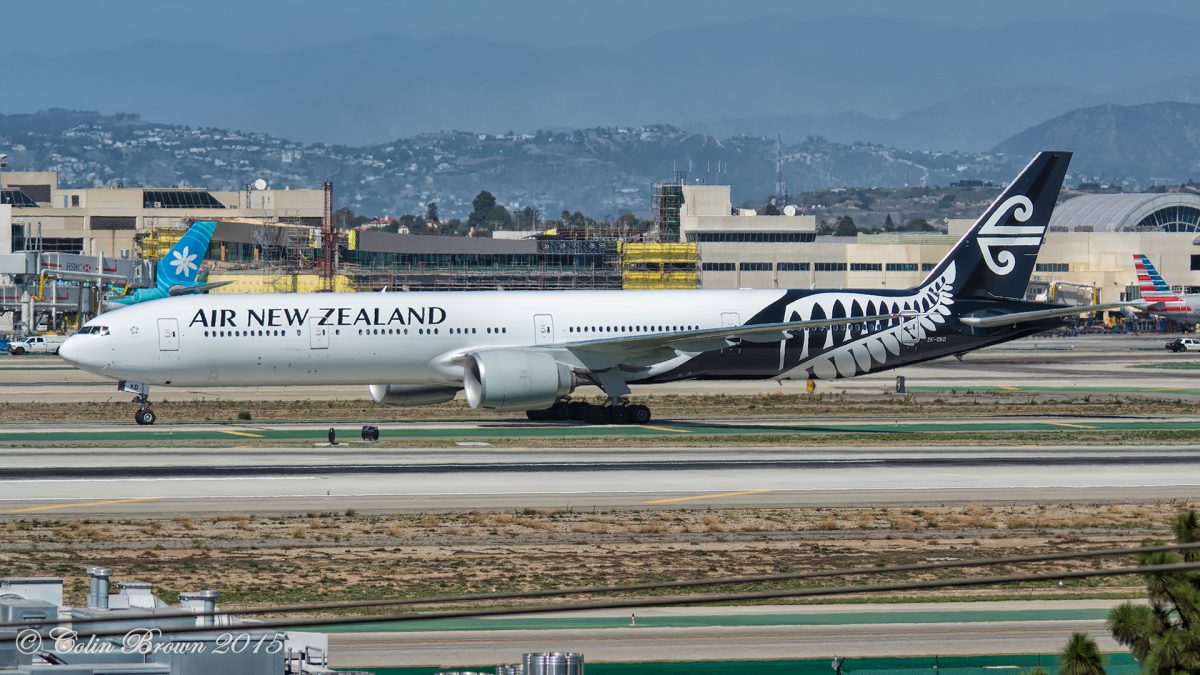 If we're going to agree on one thing, it is that the only way to access the beautiful scenery and wonderful culture of New Zealand is by being in the country, and the only way to gain access to the country is through its airports.
New Zealand's airports are the mirror and reflection of its people, culture, and tradition. It's the reception desk into the country, if you don't feel welcome there, you're never going to be welcomed to ensure the scenery and magnificent wonders.
Below are the best New Zealand Airports to land in.
1.
Auckland International Airport
Auckland International Airport is the country's largest and we have to mention, the busiest airport, as it connects with a large number of international and domestic destinations. It has one terminal building explicitly dedicated for international flights and another for domestic flights, with a free shuttle between the two terminals.
Auckland International Airport is a beehive for all major airlines, as well as domestic flights operated by Air New Zealand, Jetstar, and other local flights.
Since the airport is located in the suburb of Mangere, 20km south of the city center, there are a lot of transport options. They include the following:
Inter-terminal bus service
A free bus runs between the international and domestic terminals every 15 minutes from 5 am to 10.30pm daily. There is also a signposted walkway between the foreign and domestic terminals, which takes approximately 10 minutes.
Bus – SkyBus
SkyBus is the airport-to-city bus transfer service that operates 24/7 from Auckland Airport. It takes approximately 45-60 minutes and costs $17 per Adult for a one-way trip. SkyBus departs every 10 minutes during peak time and operates 24 hours a day, 365 days a year. Always check their online timetable for departures.
Tickets are available online, from the SkyBus ticket kiosks at Auckland Airport, or direct from your Driver (cash only sales onboard).
For adults, it costs $17 One Way or $32 Return
For a child ages 5-15yrs, it requires $6 One Way or $12 Return
Family passes are available at $36 One Way (2 adults, three children) or $64 Return
There is also free travel for children when adults accompany them on a Family ticket
Shuttles and Taxi
The shuttle is approximately $33 for one person.
A shuttle is a cost-effective way to travel into the city and takes approximately 1 hour. Discounts apply if two or more people are going together – roughly $8 per additional person. Shuttles usually are shared with other passenger groups. Also, the shuttle's traveling time depends on traffic conditions and the number of drop-offs or pick-ups along the way. Allow plenty of time to reach the airport for departing flights.
Taxis are approximately $75 to $90.
Taxi and shuttle ranks are located outside the arrivals area (door 8) at the international terminal and outside the Jetstar forecourt at the domestic terminal. Taxis licensed to operate from the airport carry a value and service guarantee.
What are the services and facilities that are on offer at Auckland International Airport?
Enjoy a wide range of dishes and cuisine from all around the world.
There are over two dozen eateries in Auckland and Airport serving up a range of traditional and intercontinental dishes; Sushi, American, Mediterranean, taste the exquisite Flat white (a local favorite), settle for a sit down meal at 1958 or Wayfarer, or the fast-food joints at McDonald's, Burger King, and Dunkin' Donuts. For the 24 hours services, you can visit the cafes and convenience stores, especially the one inside Security in the International Terminal.
Take in the lovely sight of Auckland briefly!
Another long layover in another airport can feel like a waste of time, but if you've got at least 7 hours till that next flight, why not check out Auckland?
Thanks to its prime location, Auckland is all about the views! Sky Tower offers panoramic urban views – plus bungee jumping if you're feeling adventurous! Hike up Mount Eden, the highest volcanic peak on the mainland, and be treated to stunning harbor views. Hop on a 15-minute ferry across the harbor to Devonport, known for its views and architecture. For some local history, head to the Auckland Museum or the Howick Historical Village, which shows how Auckland's first settlement looked and felt.
Don't forget to leave plenty of time to make it back to the airport for that next flight – otherwise, your layover will be a lot longer than you anticipated!
Browse and shop in the shops
The International Terminal offers more chances for window shopping while there you can pick up discounts at the Duty-Free area, souvenirs at Kiwi Discovery, and locally-sourced jewelry at Mountain Jade. Duty-Free shopping is available at Aelia Duty-Free and The Loop Duty-Free, both located in the International Terminal, airside, on the 1st floor.
Hours: 24 hours. Also, the airport offers a tasty variety of shops to pass the time.
Why don't you freshen up?
A shower after the flight makes you feel much better. Luckily enough, there are free showers available for all travelers in 2 locations. Free WiFi is available, but only for 45 minutes. After that, you'll have to pay for more access. Use your toiletries or purchase a shower kit from the Relay or iSite Tourism shops in the International Terminal, or the Bach Alehouse & Cafe in the Domestic Terminal.
Get a massage
For a few bucks, sit down in a massage chair and work on those post-flight tight muscles. Look for massage chairs in the International Terminal, particularly near Gates 2-4.
Play some games
Two arcades in the International Terminal offer games and small rides. Perfect for kids or just zoning out for a bit of fun!
Location: International Terminal, airside – level 2, airside – level 1, and landside – arrivals area.
Baby Care Facilities
Feed and care for your baby in the privacy and comfort of the Parent's Room. Each Parent's Room has to change tables, seating, power outlets, and more.
Three locations:
Ground Floor, landside, Door 3
1st Floor, landside, Food Court (opposite Subway)
1st Floor, airside, next to the Around NZ shop.
Changing tables are also available in all women's restrooms. Baby essentials are available for purchase from Travelpharm or Kiwi Discovery.
Located in the heart of New Zealand's North Island, Rotorua Airport is the access to the Bay of Plenty region. Rotorua Airport operates daily direct flights to Auckland, Christchurch, and Wellington, and is ideally placed for exploring the central North Island.
Air New Zealand offers frequent flights between Rotorua Airport and Auckland, Wellington, and Christchurch. Sun Air provides scheduled flights to Gisborne and Napier.
Transport Options
The airport is located about 10 minutes' drive from Rotorua city center.
Buses: $2.50 per person one way – about 20 minutes
Shuttle buses: $21 for one person
Taxis: $30 – about 10 minutes
You can enjoy a relaxing coffee at the Robert Harris Café, or grab the latest news and a lotto ticket from the Relay bookstore. You can also access free WiFi internet in the departure lounges to browse the internet or to catch up with the world while you wait for your flight.
Sense it, feel it and experience the formidable earth forces of nature and the very best of Rotorua's geothermal wonders at Waiotapu Thermal Wonderland and the Waimangu Volcanic Valley on this half-day Geothermal Wonderland Tour.
Also, get close up views of the spectacular geothermal activity, wonder in awe at the incredible diversity of geothermal features and the stunning volcanic landscapes of the Rotorua region. Colorful volcanic craters of every tint and hue, hot streams, boiling springs, hissing fumaroles, vividly colored silica terraces, steaming cliffs, tropical crater lakes, unique thermally adapted plants, native rainforest, and birdlife.
Dunedin Airport has direct flights to Auckland, Wellington, Christchurch and connecting flights to other regional centers with Air New Zealand and Jetstar.
Virgin Australia operates international flights between Dunedin and Brisbane, Australia. Domestic flights to and from Dunedin are operated by Air New Zealand and Jetstar, connecting Dunedin with Auckland, Wellington, and Christchurch.
Dunedin Airport is located 29 kilometers south of the City Centre, in Momona and its transport options are:
Shuttle: $20 for one person, $30 for two and discounts for groups of two or more
Taxi: $90 – about 20 to 30 minutes
Limousine Transfer (Executive Transfer):$85 fixed rate to the city center
Car rental: Major rental car companies have offices at the terminal building. Bookings are strongly recommended.
Grab your food and drinks from these stores:
Fuel to Fly
Fuel to Fly by Airspresso takes center stage on level 1, places a strong emphasis on quality, artisan prepared food, specialty chef options, and freshly sourced produce from the Otago hinterland. Restaurant quality dishes will be available in both a la carte and cabinet ready-to-go offerings.
Chamber of Coffee
Chamber of Coffee opened at Dunedin Airport, April 2010. You can find them on Level 1, at the top of the escalator. Chamber of Coffee offers well-brewed coffee and a selection of tasty treats for breakfast, lunch, or any time in between. You are opening from the first flight in the morning to the last departure at night.
Discover Dunedi
It's your one-stop-shop for the perfect gift ideas for all ages and tastes. Discover local souvenirs, homewares, jewelry, Mr. Vintage, Icebreaker, and more.
Duty-free Stores
Indulge yourself or find the perfect gift from leading brands including Johnnie Walker, Moët & Chandon, Bombay Sapphire, Viktor & Rolf, Marc Jacobs, and Chloe.
Experience the most beautiful goods on offer from New Zealand including wine, souvenirs, and local delights as well as retail travel exclusives across spirits, wine, confectionery, tech accessories, fragrance, makeup, and skincare. Aelia Duty-Free is located at both departures and arrivals at Dunedin Airport and accepts Eftpos, all Major Credit cards, and some foreign currency.
Queenstown Airport is another airport you want to land in when visiting New Zealand. With international flights operating between Queenstown and four Australian destinations; Brisbane, Sydney, Melbourne, and the Gold Coast.
All Trans-Tasman flights are provided by Air New Zealand, Jetstar, Qantas, and Virgin Australia. While domestic flights are operated by Air New Zealand and Jetstar; linking Queenstown with Auckland, Wellington, and Christchurch.
Queenstown Airport is located 10 minutes' drive from the town center, in the suburb of Frankton. It's available by:
Shuttle: Approximately from $10 per person – about 20 minutes
Taxi: $45 – about 15 minutes
Car rental: Major rental car companies operate from the terminal building. Bookings are strongly recommended.
Bus: $10 adult one way – about 25 minutes (The Orbus services all major hotels and motels every 15 minutes)
However, by bus, the fare to downtown Queenstown is $10 for adults. Reservations are not required. Tickets are available from the driver.fare to downtown Queenstown is $12 for adults and $5.50 for children.
Food and Drinks
All restaurants open 30 minutes before the first flight and close 30 minutes after the last scheduled flight, seven days a week.
At airside, there is an Airspresso Kiosk located in the international departure area.
At landside, there is the Airspresso Café and Bar, Patagonia Café and the Savoury Corner.
There are three duty-free stores in Queenstown airport, located in departures, arrivals, and the main airport terminal.
Also, there are a few other shops selling local art, books, sweets, phones, souvenirs and outdoor wear found throughout the terminals. All retailers open 30 minutes before the first flight and close 30 minutes after the last scheduled flight.
At Wellington Airport, international flights operate to and from four Australian destinations – Brisbane, Gold Coast, Sydney, and Melbourne – as well as Fiji.
All Trans-Tasman flights are offered by Air New Zealand, Qantas, Virgin Australia, and Jetstar. Fiji Airways flies between Wellington and Nadi, Fiji. However, domestic flights connect Wellington with a large number of destinations and are provided by Air New Zealand, Jetstar, and Sound Air. Wellington International Airport is located eight kilometers southeast of downtown Wellington in the suburb of Rongotai.
The Stagecoach Airport Flyer service runs from the airport every 20 minutes from 6.35am to 9.25pm Monday – Friday, and from 7 am to 8.45pm on Saturdays, Sundays and public holidays. The route passes through the city center and continues to Lower Hutt. The fare depends on how far you are traveling.
Matamata is the most crucial airport in Matamata, North Island, New Zealand. It is modern and one of the largest airports in Oceania. Matamata is essential for people and the government of New Zealand, and I'm betting you want to know the reason?
It is home to the Hobbiton Movie Set. When Peter Jackson needed to find the Shire, he turned to the rolling, emerald green hills of Matamata. Wander past the iconic Bag End and welcoming Hobbit holes before stopping for a refreshing drink in the Green Dragon. There are daily tours of Hobbiton Movie Set departing from both Matamata and The Shire Rest. So next time you stop at the Matamata Airport, take a tour.
Also, one of Matamata's most important areas where adventures happen is down the Matamata Heritage trail. The 5.3km trail meanders through the town's parks, gardens, and historical sites. The1-hour 40-minute circuit leaves from the i-SITE on the main street and takes in highlights including the 1919 Bank of New Zealand building and the Railway Plantation from 1855.
Another popular site is the Wairere Falls. The 153-meter-high Wairere Falls are one of the highest in the North Island. The falls offer breath-taking views over the Waikato region and a walk through lush native bush. The 3-4 hour return journey to the top takes you through groves of nikau, puriri, and kohekohe, while the shorter route to the bottom of the falls offers equally rewarding views.
7.
Christchurch International Airport
Christchurch International Airport receives flights from Australia, China, Singapore, and Fiji, as well as a large number of domestic locations.
International flights operate directly to and from four Australian destinations – Brisbane, Gold Coast, Sydney, and Melbourne, with direct flights to and from Perth during summer.
Flights also run regularly to and from China (Guangzhou), Fiji and Singapore. International Airlines flying into Christchurch include Air New Zealand, China Southern Airlines, Cathay Pacific, Emirates, Fiji Airways, Jetstar, and Virgin Australia.
However, domestic flights are operated by Air New Zealand, Jetstar, and Air Chathams. They connect with a range of destinations in the North, South and Chatham Islands. There are many places for meals. For example, you can treat yourself to some local flavors in the Domestic Departure Lounge such as the local brand Long White Cafe. Open 24 hours, it provides coffee with a selection of hot and cold food.
Welcome to New Zealand!