Things To Do In Wellington, New Zealand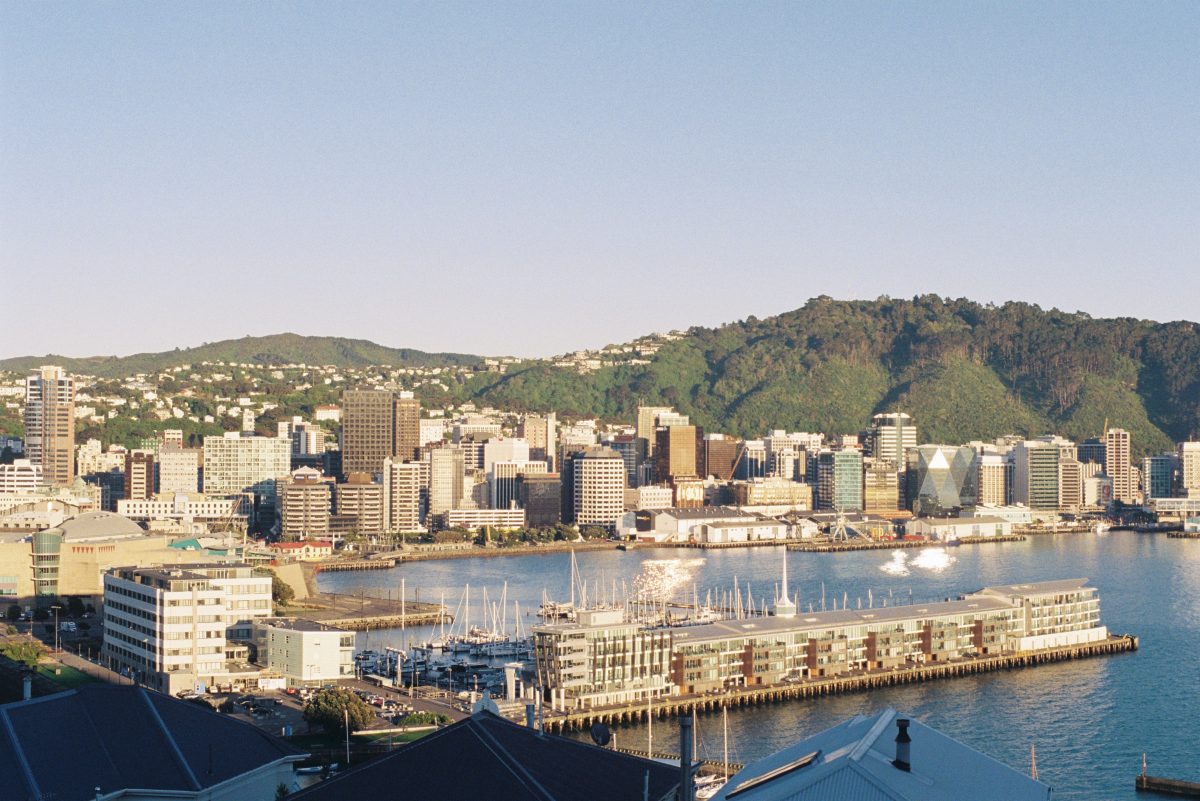 Wellington, at the southwestern tip of North Island, New Zealand, is the national capital even though it is dwarfed in size and population by Auckland. That does not mean that Wellington is in any way in Auckland's shadow because its own qualities have established Wellington as a tourist's dream, offering history and culture as well as natural beauty.
The windiest city in the world, Wellington deserves the time of any traveller who enjoys the outdoors. It is also an excellent travel destination for those who like to be immersed in culture and heritage.
Here are some of the top things to do in Wellington.
1.
Make Te Papa Tongarewa Museum your starting point
New Zealand Museum, or ''Our Place'' is a great way to start any visit to Wellington. If you know little about the history of New Zealand, Te Papa is the place to start. It is an amalgamation of the National Museum and National Gallery which opened in 1998. Since then, it has established redefined New Zealand's identity.
Located in Cable Street, the museum opens every day except Christmas Day from 10am to 6pm. Tickets cost $20 for adults and $10 for children.
2.
Explore Wellington Museum to broaden your knowledge
Wellington Museum in an old bond store on Jervois Quay, Queens Wharf has been recognised as one of the top museums of the world. It will take you back 1,000 years in the Wellington's history, bringing you right up to date with Wellington as it is today.
Of special interest is the section dealing with the Maori movement down into Wellington. The cultural and social history of Wellington is portrayed using traditional and interactive exhibits.
It opens each day from 10am to 5pm other than Christmas Day and admission is free.
3.
Enjoy Wellington's History of Film Told in Weta Cave
Weta Cave in Weta Street, Miramar, a district of Wellington, provides a chance to head into a word of fiction where you can enjoy the Workshop that is home to 20 years of film creativity, props and special effects.
A workshop tour which costs adults $28 and children $13 is arguably the way to get the best out of a visit. There are daily 45 minutes tours every 30 minutes between 9am and 5.30pm with Christmas Day being the only day the tours are not available.
Wellington's Weta Cave movie credits include the Hobbit, Avatar, Bladerunner and Thor. There are few better photo opportunities in Wellington than here.
4.
Take a Wellington cable car for great views
Wellington's coastal setting with bays and surrounding mountains demands you view it from on high. The best way to do that is to take the Cable Car which runs every 10 minutes, Monday (7.30am to 10pm) to Saturday (8.30am to 10pm) to a height whereby you can look down over Wellington. It sets off from Lambton Quay in the centre and heads up to Kelburn, the journey taking just 5 minutes. Once there, your only time restraint are the running times.
There are one way and return tickets, the standard price for the latter being $9 for adults, $4.50 for children but there are a series of concessions for families and students.
5.
See beauty in the city at Wellington Botanic Gardens
These 25-hectare gardens are close to where you jump off the cable car in Glenmore Street. They have recently celebrated their 150th anniversary and you can walk around at will or take a guided tour to enjoy them.
Te Kaapuia o Te Waoku, the Discovery Garden, is an amazing living classroom where curious minds can explore and learn about the natural world. They focus on the use of plants not only for food and fibre, but also for medicine and construction. There is much more; the Rose Garden and interesting trails.
Wellington Botanic Gardens as a whole are open daily from dawn to dusk but some sections close seasonally or on public holidays.
6.
Admire the stunning view of Wellington's skyline from Mount Victoria
This residential district in east, central Wellington is almost 200 metres above sea level, offering excellent views of the surrounding region, Wellington itself and the harbour.
There is a road up to the highest point, which is just above Wellington's business district, but you can also walk and perhaps take a picnic to enjoy while you are there. You will have a great view of the movement of ferries and cruise ships in Wellington's harbour as well as planes taking off and landing at Wellington International airport.
7.
See Wellington's oldest: The Colonial Cottage Museum
This museum in Nairn Street, Mount Victoria, is the Wellington's oldest building, built in 1858 and as such must be among the things to do in Wellington. It will take you back to imagining what colonial life was like in Wellington back in the middle of the 19th Century. It is located amongst lovely trees and flowers at the beginning of the Aro Valley Heritage Trail.
Opening hours are limited by season, just weekends between 12am and 4pm in the winter with tours included in the admission price — $8 for adults and $4 for children.
8.
Enjoy the activity on Wellington Waterfront
Down below, Wellington Waterfront is a hive of activity where people stroll, bike, blade or roller skate or even take to the water in a pedal boat or kayak, and even taking a cool dip. It is a place where Wellington's artists gather, where sculptures and poems written on concrete can be found.
There is a small park, Frank Kitts, to enjoy as well as a number of plenty of cafes, bars and restaurants. The seafood in Wellington is particularly good, as fresh as it comes with the local ice cream popular on hot days.
9.
Find out more about Wellington's Beehive
This is the nickname for the National Parliament Buildings in Bowen Street close to Lambton Quay. It is a category 1 listed building that was begun in 1922 but was not extended until four decades later. It has ten storeys in all with four of them underground and the copper roof has an intentional weathered effect.
The Cabinet Room is on the top floor with the Prime Minister's offices directly below. There are free, one-hour tours of sections of this circular building between 9am and 5pm on most days.
10.
Visit Wellington Zoo for an insight into conservation
New Zealand's first zoo was opened back in 1906 and today features more than 100 fauna from different parts of the world. It also plays a major role in conservation and breeding. Endangered species who have benefitted include the Sumatran tiger and the Sun bear.
In recent years, Wellington Zoo became a charitable trust. It occupies a large site in Daniell Street, Newtown and opens every day except Christmas Day between 9.30am and 5pm.
Tickets for adults cost $25 and $12 for children. There are also a range of concessionary and family tickets available.
11.
See unique species in Zealandia
The relative remoteness of New Zealand resulted in the development of some species found nowhere else in the world. Just 10 minutes out of Wellington, you can see some of the Country's rarest wildlife in a protected environment working hard at conservation.
You can see a great deal in a couple of hours, but you will also enjoy a whole day in Zealandia's 225 hectares. Located in Waipua Road in Karori, the project is intent on the reintroduction of some species absent for many years.
Zealandia opens daily from 9am to 4.30pm and half an hour later on weekends. Adult tickets cost $55 each and $37.50 for children $37.50. Family tickets are priced at $110.
12.
Experience the atmosphere of Cuba Street
This Street between Guznee Street and Dixon Street is a pedestrianized area where you will find many of Wellington's historic buildings. There is a true mix in the street; cafes, boutiques, music shops and art galleries.
The Street and its immediate area are home to artists and its most prominent landmark, the Bucket Fountain. Cupa Dupa is an annual street party held but to enjoy it, you need to be in Wellington at the end of March.
13.
See the origins of religion at Old St. Paul's Cathedral
This former Gothic cathedral near Wellington Harbour had its foundation stone laid in 1865. It acted as an Anglican Church until 1964. Today, it remains an iconic landmark of Wellington, used for weddings and other events.
Its construction in native wood makes it an extremely important heritage building in New Zealand and definitely one of the things to do in Wellington while you are there.
14.
Visit Katherine Mansfield House to remember a literary past
The house and garden, birthplace of New Zealand's most famous author, is otherwise known as Te Puakitanga. It is a ten-minute walk from Parliament in Tinakori Road, Thorndon. It opens on Tuesdays to Sundays. Entry fee is worth $8 for adults, $6 for seniors and free for children.
15.
Relax at Oriental Bay, a beach in Wellington
If you enjoy a stroll, there are few better places to do that than along Oriental Bay with the wind blowing through your hair. It is a flat walk and as well as being a small beach, there are places to enjoy refreshments. You can watch the ferries in the harbour of just sit and people watch for a while.
Try paddling, although the water may be cold, or simply enjoy the soft sand on a nice day. A nice break from the busy city centre of Wellington.
With its gorgeous waterfront and notable cultural sights, having your holiday at Wellington really makes for an unforgettable experience. Which tourist attraction in Wellington interests you the most? Let us know in the comments section below!