Auckland Cruise Port, Things To Do, Shore Excursions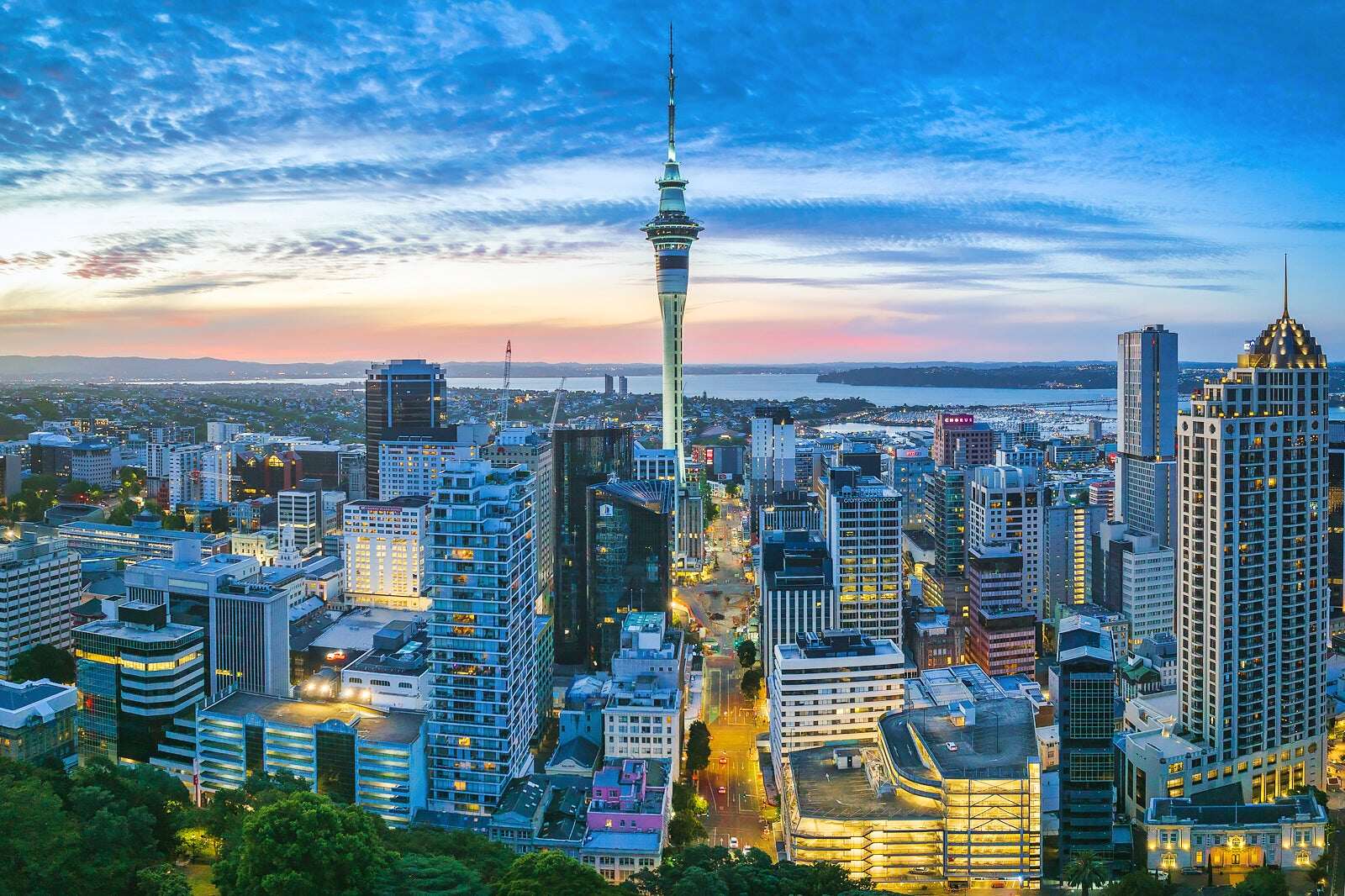 Introduction
Welcome to Auckland, New Zealand's largest city, and a bustling hub of adventure, beauty, and culture. Auckland is situated on the North Island, surrounded by stunning natural landscapes, including picturesque harbors and majestic volcanoes. As a gateway to New Zealand, Auckland boasts a diverse range of experiences for both locals and international visitors, making it a popular destination for cruise ships.
The Auckland Cruise Port is located in the heart of the city, offering easy access to a plethora of attractions, dining options, and shopping experiences. Whether you have a few hours or a couple of days, there are plenty of things to see and do in and around the cruise port to make the most of your time in Auckland.
From exploring vibrant neighborhoods, indulging in local cuisine, immersing in Maori culture, to discovering the region's rich wildlife and natural wonders, Auckland has something to offer for everyone. Whether you're an adventure seeker, a nature lover, a history enthusiast, or a foodie, there are endless opportunities to satisfy your travel desires in this vibrant city.
As you step off your cruise ship, you'll find yourself in an ideal location, just a short distance away from an array of attractions and activities. Whether you choose to explore the city independently or participate in organized shore excursions, Auckland provides an abundance of options to suit your interests and preferences.
In this article, we will guide you through the top things to do and the best shore excursions in Auckland, allowing you to make the most of your time in this incredible city. Let's dive in and discover the wonders that await you in Auckland!
Auckland Cruise Port
The Auckland Cruise Port, also known as the Princes Wharf, is located in the heart of Auckland's waterfront. It offers a convenient and central location for cruise ship passengers, allowing easy access to the city's many attractions and activities. The port itself is well-equipped with facilities and services to ensure a seamless and comfortable experience for visitors.
As you disembark from your cruise ship, you'll find yourself surrounded by a vibrant atmosphere, with stunning views of the harbor and the iconic Auckland skyline. The waterfront promenade stretches alongside the port, lined with an array of restaurants, cafes, and shops, providing the perfect spot to relax or indulge in some retail therapy.
From the cruise port, it is just a short walk to the city center, where you'll discover a multitude of cultural landmarks, museums, art galleries, and shopping precincts. Take a leisurely stroll down Queen Street, Auckland's main street, and explore its diverse range of boutiques, department stores, and eateries. Alternatively, venture a bit further to the trendy Britomart precinct, brimming with boutique shops, trendy cafes, and contemporary bars.
If you're looking to immerse yourself in the local culture, the nearby Viaduct Harbor is a must-visit. This vibrant marina is not only home to luxurious yachts and boats, but also an array of bars and restaurants offering delicious cuisine and stunning waterfront views. Enjoy a leisurely meal, sample local wines, or simply relax and soak in the lively atmosphere of this popular tourist spot.
The Auckland Cruise Port is also well-connected to the city's public transport network, making it easy to explore further afield. Hop on a bus or train to explore the outer suburbs, or take a ferry to one of the many nearby islands, such as Waiheke Island, known for its vineyards and beautiful beaches.
For those who prefer to stay close to the port, there are plenty of attractions within walking distance. Visit the fascinating Auckland War Memorial Museum, situated in the lush Auckland Domain park, to discover the city's rich history and Maori heritage. Or, take a stroll to the iconic Sky Tower, where you can enjoy breathtaking panoramic views of Auckland from the observation deck.
Overall, the Auckland Cruise Port offers a perfect starting point for exploring all that Auckland has to offer. With its central location, stunning waterfront views, and easy access to a wide range of attractions and activities, the port provides a memorable experience for cruise ship passengers.
Things to Do
When visiting Auckland, there is no shortage of exciting and memorable things to do. Whether you're interested in outdoor adventures, cultural experiences, or simply relaxing and enjoying the city's vibrant atmosphere, Auckland has something for everyone.
One of the top attractions in Auckland is the iconic Sky Tower. Standing at a height of 328 meters, the Sky Tower offers panoramic views of the city and beyond. Take an elevator ride to the observation deck and marvel at the breathtaking scenery. For thrill-seekers, don't miss the opportunity to try the SkyJump, a 192-meter controlled descent from the tower.
If you're a nature lover, make sure to visit the beautiful Auckland Domain. This expansive park is home to lush gardens, walking trails, and the Auckland War Memorial Museum. Pack a picnic and enjoy a leisurely afternoon surrounded by nature and tranquility.
Auckland's waterfront is another must-see destination. Take a stroll along the Viaduct Harbor and admire the stunning boats and yachts. Stop by one of the many waterfront restaurants and bars for a delicious meal or a refreshing drink. For a unique adventure, try your hand at sailing on an America's Cup racing yacht and experience the thrill of navigating the waters.
No trip to Auckland is complete without exploring the Hauraki Gulf and its islands. Take a ferry to Waiheke Island, renowned for its beautiful vineyards and stunning beaches. Enjoy a wine tasting tour, go hiking through the scenic trails, or simply relax on the sandy shores. For a wildlife encounter, visit the nearby Tiritiri Matangi Island, a bird sanctuary where you can spot rare and endangered species in their natural habitat.
For those seeking cultural experiences, immerse yourself in Maori culture at the Auckland Museum. Learn about the history, traditions, and customs of New Zealand's indigenous people through captivating exhibits and performances. You can also visit the Auckland Art Gallery Toi o Tāmaki, home to an impressive collection of New Zealand and international art.
Food lovers will find themselves in heaven in Auckland. From bustling food markets to fine dining establishments, the city offers a diverse range of culinary experiences. Don't miss the chance to try some of New Zealand's specialties, such as fresh seafood, lamb, and Pavlova, a traditional Kiwi dessert.
Lastly, for adrenaline junkies, Auckland is the perfect playground. Go bungee jumping off the Auckland Harbour Bridge, skydiving over the stunning coastline, or jet boating through the swirling waters of the Waitemata Harbour.
With so much to see and do, Auckland ensures that every visitor leaves with unforgettable memories. Whether you're seeking adventure, relaxation, or cultural enrichment, this vibrant city has it all.
Shore Excursions
While there are plenty of things to do within walking distance of the Auckland Cruise Port, participating in a shore excursion allows you to venture further afield and discover even more of what Auckland and its surrounding areas have to offer. From scenic tours to thrilling adventures, here are some popular shore excursion options to consider.
1. Wine Tasting in Waiheke Island: Take a ferry to Waiheke Island, known for its world-class vineyards. Join a guided tour and explore the charming wineries, sample a variety of wines, and learn about the winemaking process. Enjoy picturesque views of vineyards and the surrounding landscape as you sip on exquisite wines.
2. Hobbiton Movie Set Tour: If you're a fan of the "Lord of the Rings" and "The Hobbit" films, don't miss the opportunity to visit the famous Hobbiton Movie Set. Explore the picturesque Shire, see the hobbit holes, and immerse yourself in the magic of Middle-earth as you learn behind-the-scenes stories from your knowledgeable guide.
3. Maori Cultural Experience: Gain a deeper understanding of Maori culture through a traditional cultural experience. Participate in a welcoming ceremony, witness captivating performances of dance and song, and enjoy a delicious hangi feast cooked in an earth oven. Learn about the customs, traditions, and history of the indigenous people of New Zealand.
4. Sailing Adventure on the Waitemata Harbour: Embark on a sailing adventure on the picturesque Waitemata Harbour. Sail on a classic yacht or an America's Cup racing yacht and experience the thrill of sailing in the sparkling waters while taking in the breathtaking views of the Auckland skyline and surrounding islands.
5. Piha Beach and Rainforest Tour: Escape the city and discover the natural beauty of the rugged West Coast of Auckland. Visit the stunning black sand Piha Beach, explore the lush rainforest of the Waitakere Ranges, and take in the breathtaking views from the cliff tops. Learn about the area's flora, fauna, and Maori heritage from your knowledgeable guide.
6. Wildlife Encounters on Tiritiri Matangi Island: Hop on a ferry and explore the wildlife sanctuary of Tiritiri Matangi Island, home to rare and endangered bird species. Take a guided walk through the native forest and listen to the melodious songs of birds. Keep an eye out for friendly wildlife, including tuatara and geckos.
These are just a few examples of the many shore excursions available in Auckland. Whether you're interested in nature, culture, adventure, or simply exploring the beautiful scenery, there is a shore excursion to suit every interest and preference. Embark on a memorable adventure and make the most of your time in Auckland!