Top 10 Mountains to Explore and Hike in the Philippines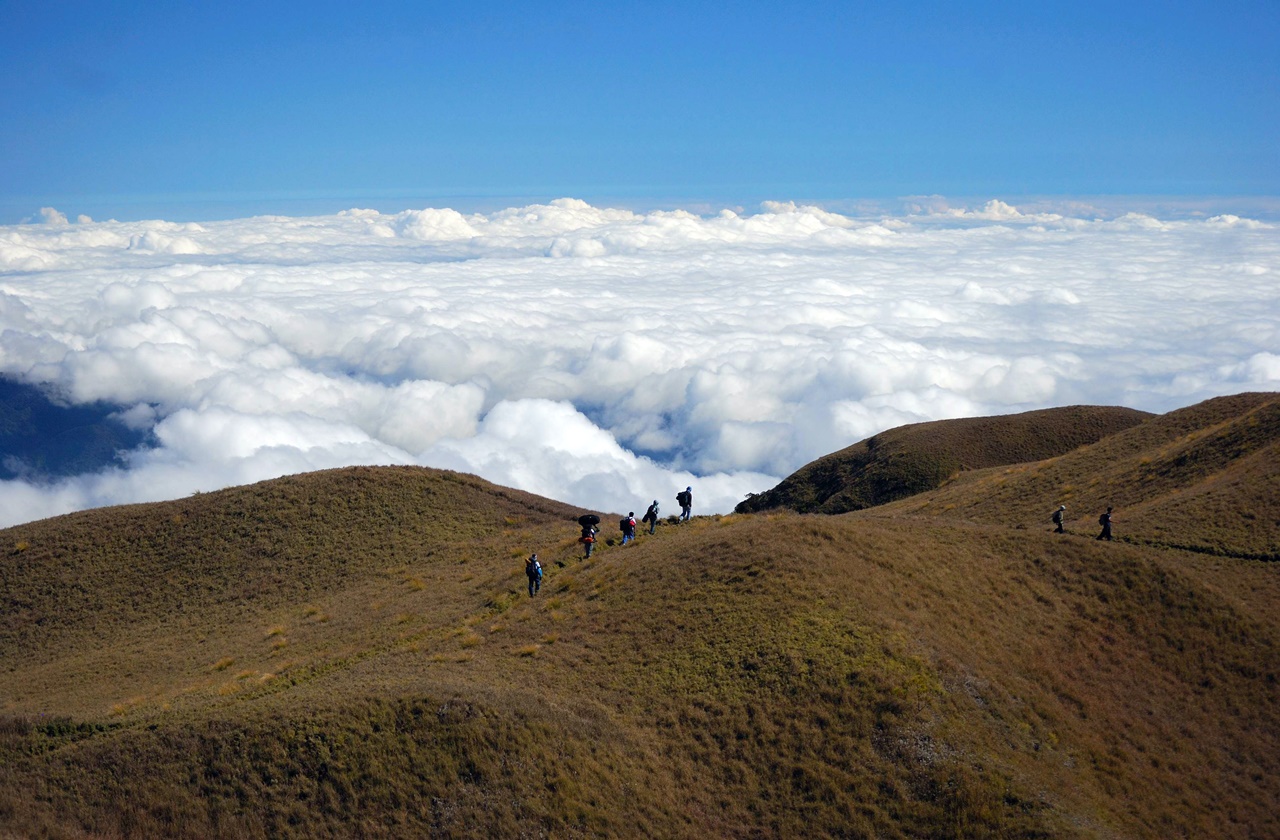 Most people associate the Philippines with its friendly locals, beaches, and even the lively festivals in the Philippines. Additionally, lechon, balut, and other delicacies also come to mind when people mention Filipino food. However, not many know that the mountains in the Philippines are also must-visits. Although not as tall or iconic as the Matterhorn or Mount Fuji, these mountains should definitely be on your list of places to visit. Best of all, these mountains give you breathtaking panoramic views of the city, overlooking lush forests, neighboring islands, and even the wide ocean.
That being said, here's a rundown of the must-visit mountains perfect for hiking and even sightseeing!
How Many Mountains Are There in the Philippines?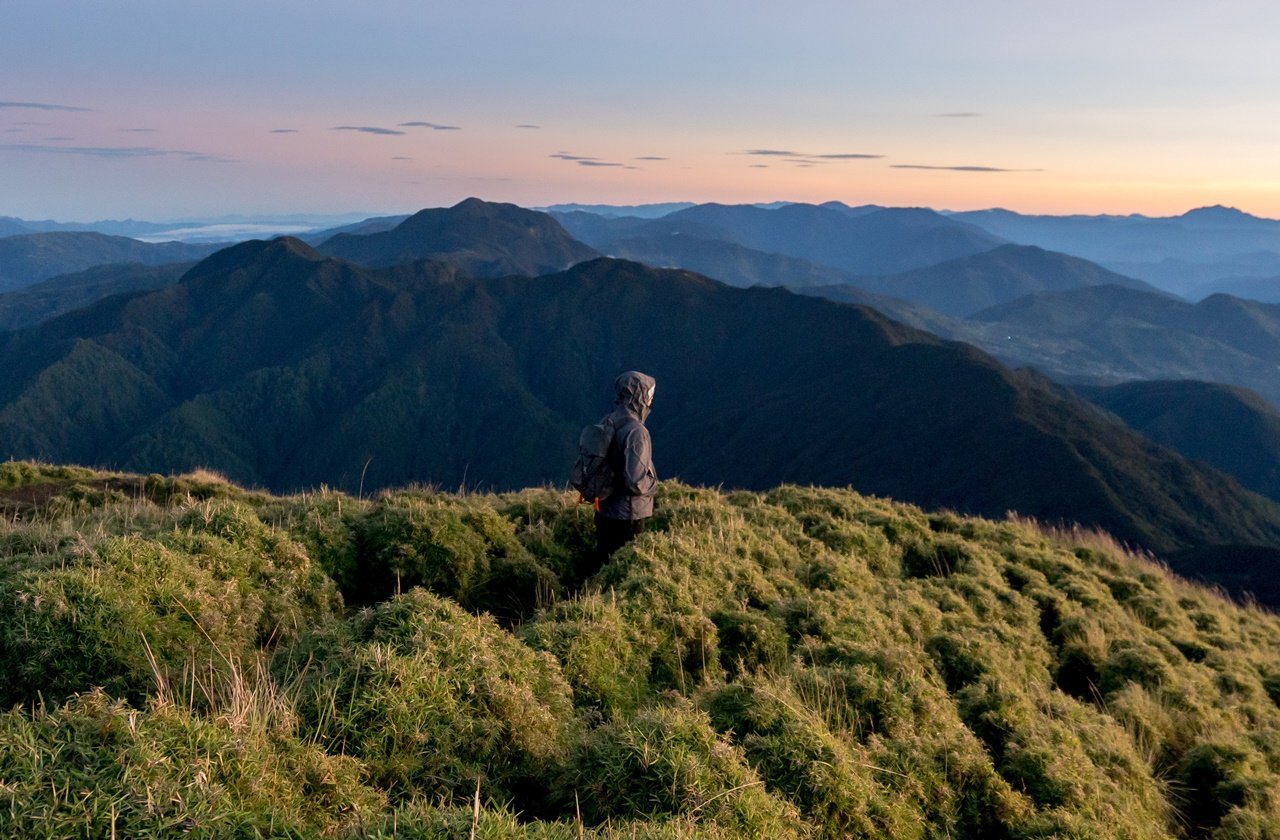 Photo by Nick Aguilos on Unsplash
Located in the Pacific Ring of Fire, the Philippines is home to thousands of mountains and volcanoes. The biggest island, Luzon, has nearly a thousand mountains, including the famous Mount Pulag. On the other hand, the Visayas region has more than 700 mountains and Mindanao has more than 600 mountain peaks.
Take note that some of these mountains are either active or inactive volcanoes, formed by subducting tectonic plates. If you're worried about hiking at an active volcano, worry not! Local government units and government agencies actively monitor the status of volcanoes for potential activity. They also prohibit excursions and hiking trips if a volcano displays potential harmful activity.
Best Mountains in the Philippines
1. Mount Pulag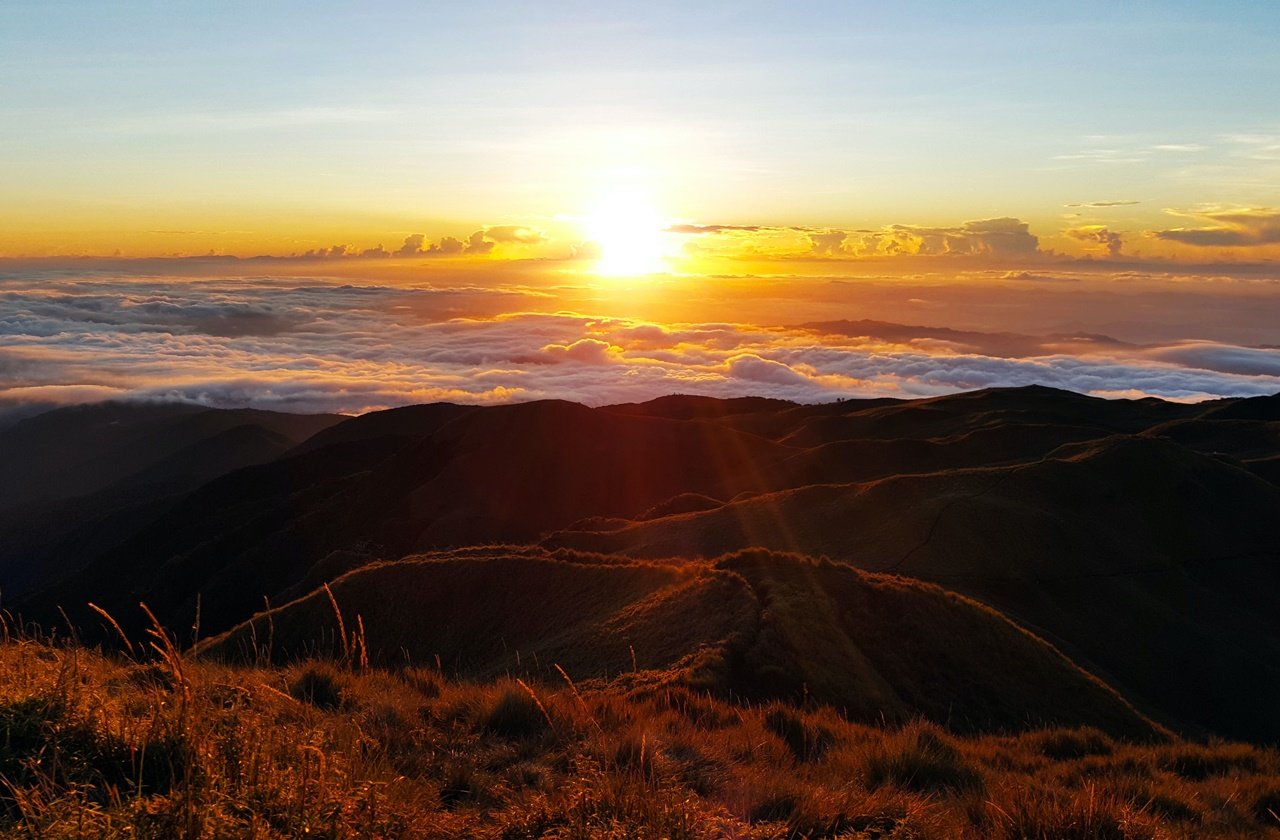 Photo by Ronald Ladines on Unsplash
Elevation: 2,926 meters
Difficulty: 3/9
Location: Benguet, Ifugao, Nueva Vizcaya (Luzon)
When one mentions mountains in the Philippines with gorgeous views, Mount Pulag tops the list. Stretching across three provinces, the mountain is the highest in Luzon and the third-highest in the country. It is famous for its sea of clouds and views of the Milky Way Galaxy before sunrise, attracting hikers and campers. Aside from housing a diverse flora and fauna, Mount Pulag is also home to several ethnic groups, including the Ifugaos, Ibalois, Karao, and more. Because of its height, these ethnic groups believe that Mount Pulag is a sacred place, calling it the "Playground of the Gods".
Choose between three trails and go through mossy forests, thick pine trees, and open grasslands before witnessing the otherworldly sea of clouds, the only place where you can see this phenomenon. If you go camping, don't miss seeing the Milky Way Galaxy in the wee hours of the morning!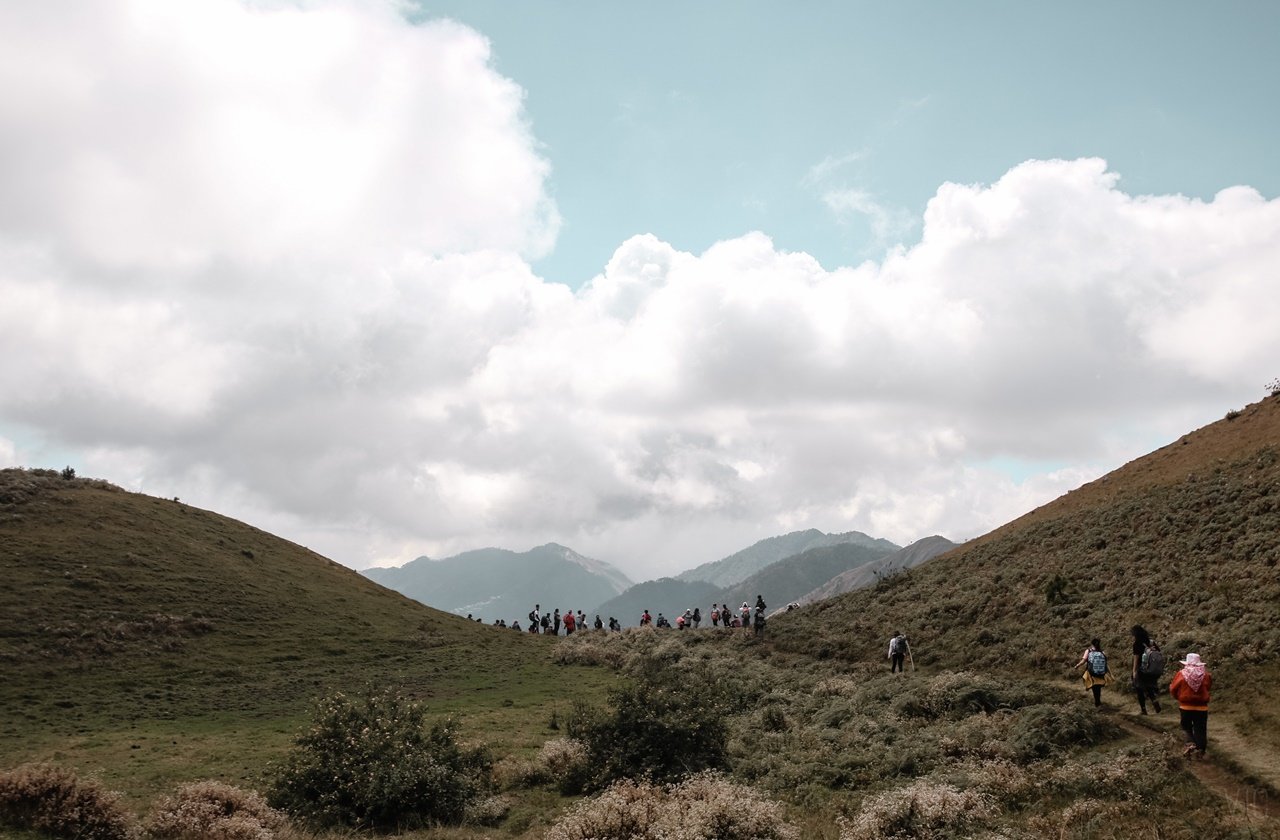 Photo by Von on Adobe Stock
Elevation: 1,846 meters
Difficulty: 3/9
Location: Benguet (Luzon)
Offering wide grasslands dotted with pine trees, Mount Ulap has everything that the Cordillera region has to offer. The day hike is popular among travelers visiting Baguio who want to make the most out of their trip. There aren't that many steep climbs, and the cool weather makes it relaxing and enjoyable for hikers of any skill level. Depending on your route, you may get to cross hanging bridges and see different cultural sites like burial caves. One of the main attractions along the trail, Gungal Rock is the perfect spot to take photos. As it is near the main city and an easy hike, Mount Ulap attracts plenty of tourists, especially during the weekends.
With a difficulty level of 3 out of 9, Mount Ulap is one of the mountains in the Philippines perfect for first-time hikers. Camping sites are available, although there are no regular water sources except in communities in the lower area of the mountain.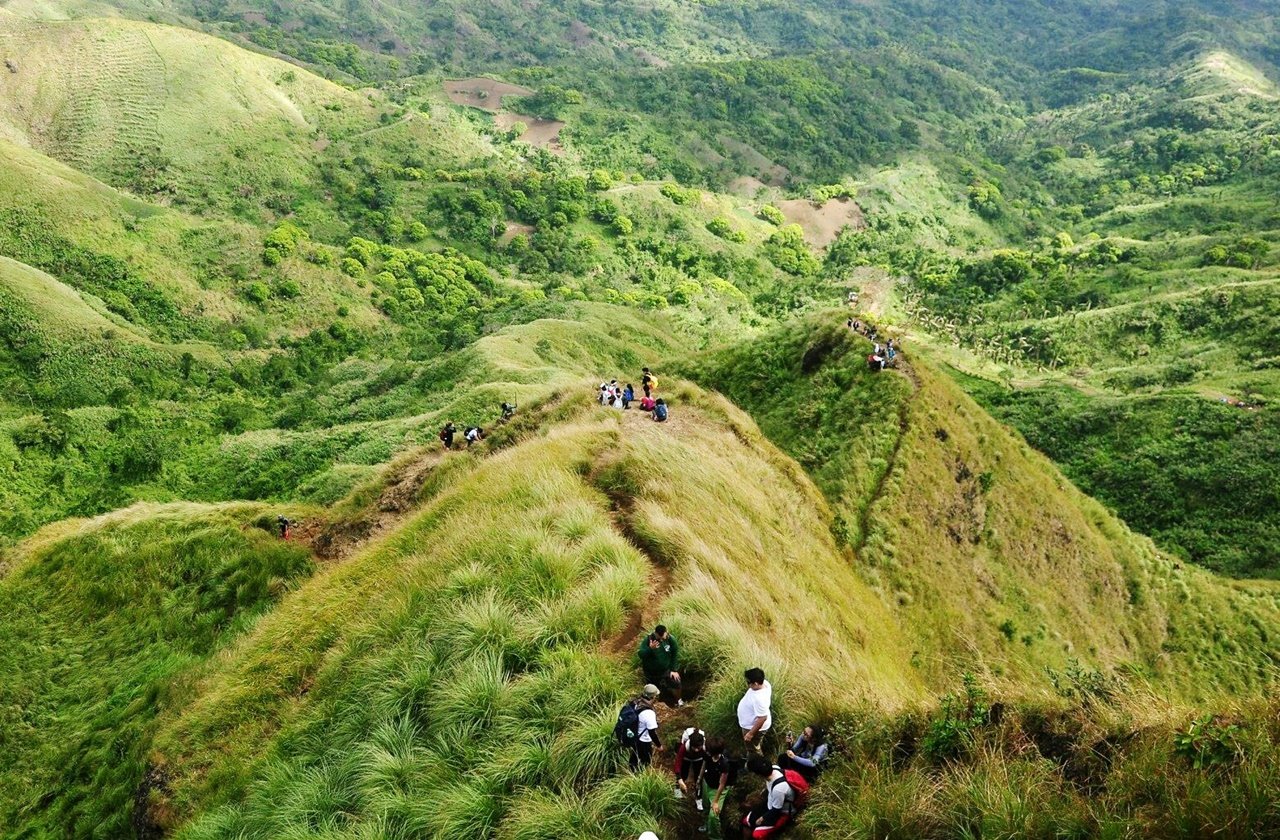 Photo by joshua mark dalupang/EyeEm on Adobe Stock
Elevation: 811 meters
Difficulty: 4/9
Location: Batangas (Luzon)
The province of Batangas offers a quick yet memorable escape from the hustle and bustle of Manila. Among the things you can do here is to relax by the beach or go hiking at one of its mountains, one of which is Mount Batulao. Like most mountains in the Philippines, it is an inactive stratovolcano near the famous Taal Volcano, the smallest active volcano in the world. However, what makes Mount Batulao different is that it has 12 peaks! Every peak you get panoramic views of the province and the famous Taal Lake. There are 10 campsites spread around different areas equipped with basic facilities like makeshift shower areas and stalls selling fresh coconut juice.
For beginner hikers, Mount Batulao is a must-climb in the Philippines due to its low difficulty level and amazing summit views. With its proximity to Manila and its gentle slopes, Mount Batulao is the perfect mountain if you're looking for a change of scenery from the skyscrapers of the capital.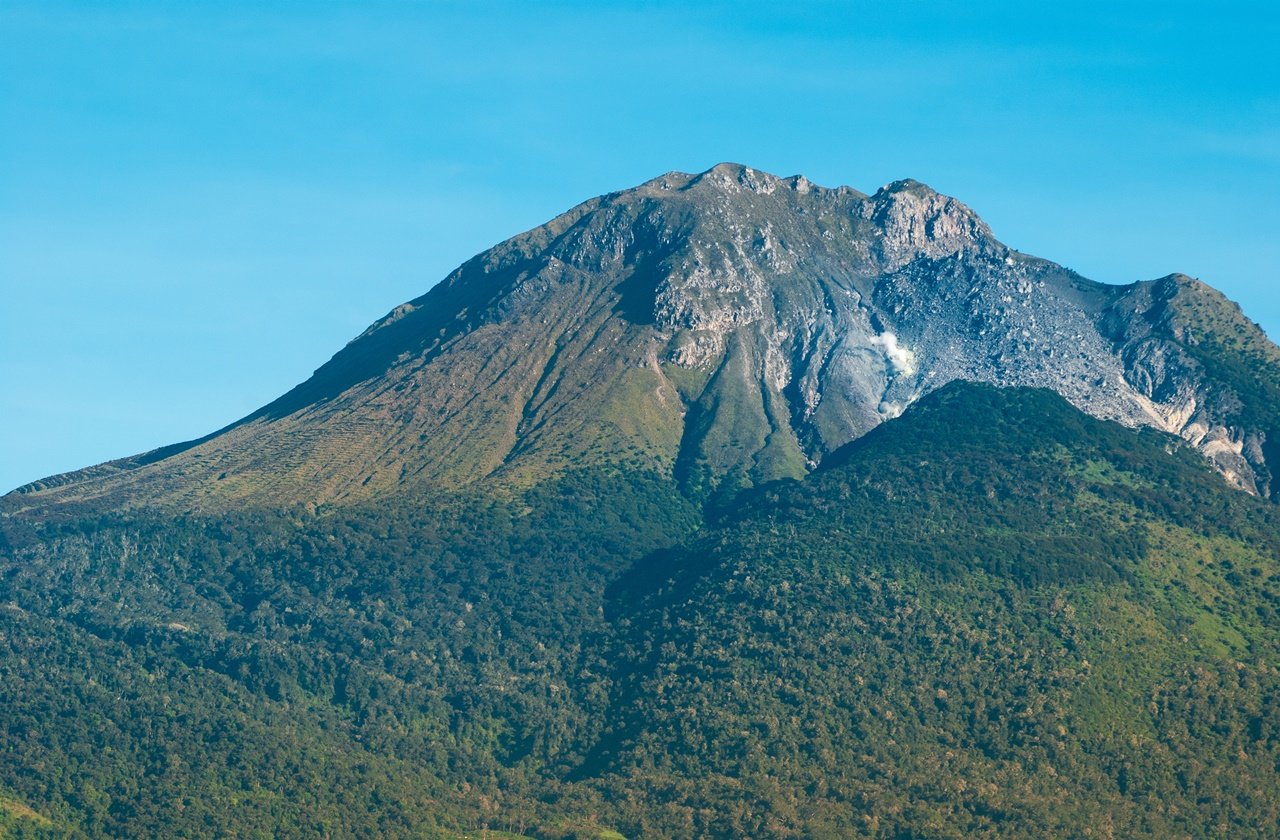 Photo by nifty50gallery on Adobe Stock
Elevation: 2,956 meters
Difficulty: 7/9
Location: Davao del Sur (Mindanao)
Towering at 2,956 meters, Mount Apo is the highest mountain in the Philippines. It is a stratovolcano and is one of the few mountains in the Philippines with evidence of its volcanic past. Scattered around are sulfur vents and deposits along with moss-covered slopes and terrain. Along the way, find animal and plant species endemic to the country. As it is the country's highest peak, the journey to the top will be a challenge! Pass through steep trails, mossy forests, and huge rock boulders. In fact, many locals refer to Mount Apo as the "Mountaineer's Finale" since it is the major summit in the country, after which a climber can move on to nearby countries to challenge new mountains.
If you're looking for a challenge, Mount Apo is one of the best mountains in the Philippines to conquer. Climbing to the summit isn't the easiest, but the feeling of being able to climb the highest mountain in a country is priceless.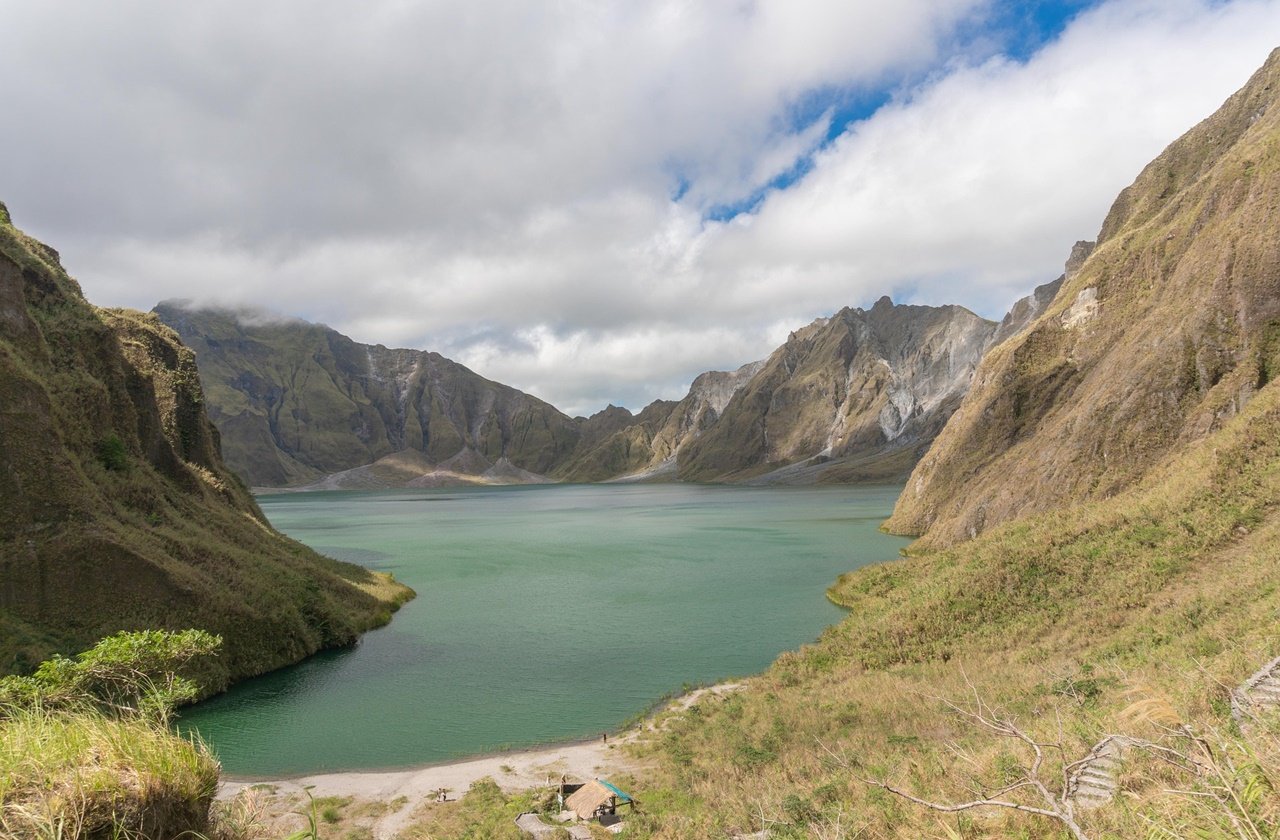 Photo by aanova on Pixabay
Elevation: 1,486 meters
Difficulty: 2/9
Location: Zambales, Tarlac, Pampanga (Luzon)
Mount Pinatubo made headlines back in 1991 during its cataclysmic eruption, said to be the second-largest terrestrial eruption of the 20th century. The eruption's effects were felt worldwide, with the ash fallout reaching up to Singapore and Vietnam. Due to the eruption, Mount Pinatubo's height also decreased from 1,745 meters to 1,486 meters. Today, however, the stratovolcano attracts locals and tourists wanting to hike its moon-like terrain. Mount Pinatubo is also home to the Aetas, an indigenous group from Luzon.
Go on a 4×4 ride from the jump-off point to the foot of the mountain. From there, pass through ashy fields, rocky rivers, and plains of volcanic sand to get to the crater lake. Be in awe of the calm water of the lake, a result of the earth-shattering eruption. Depending on the weather and water conditions, you may get a chance to swim or go kayaking across the lake.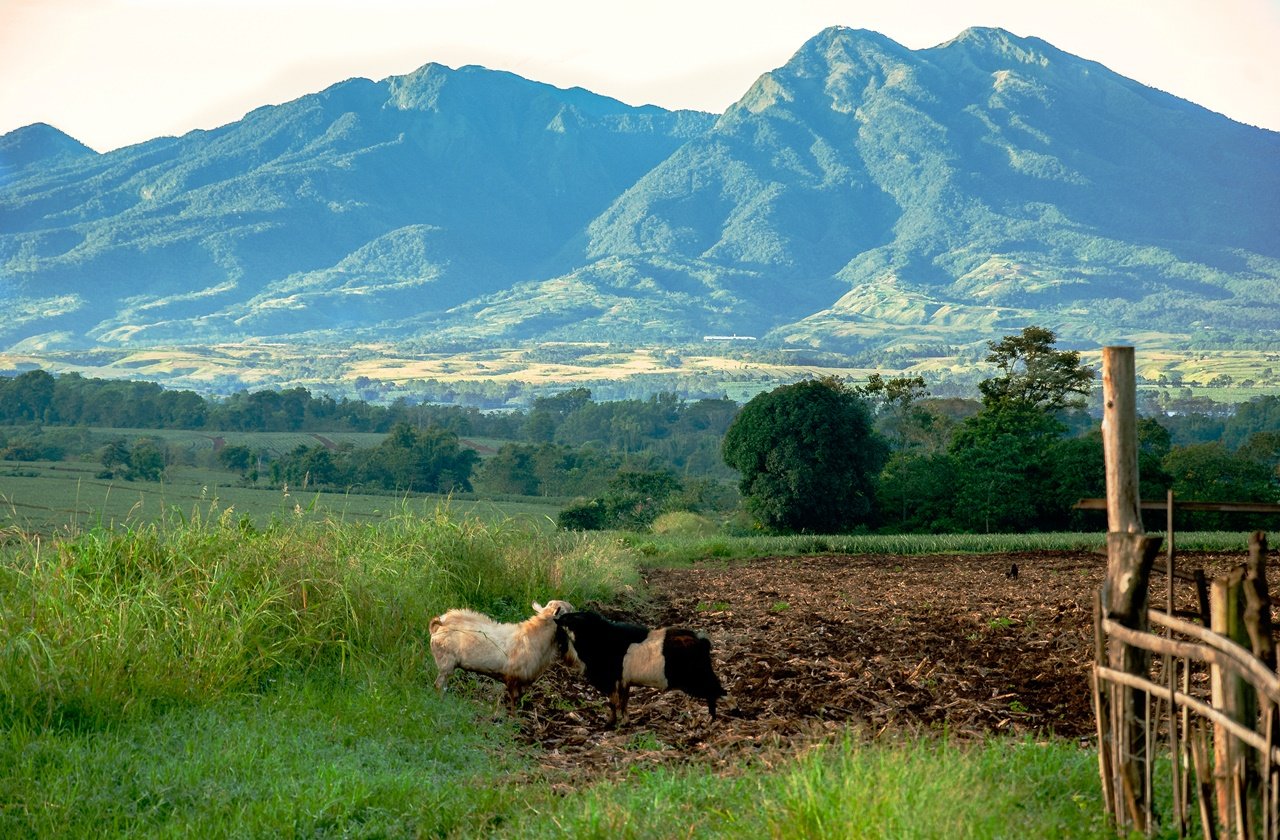 Photo by Francisco M. Pajares, Jr. on Wikimedia Commons
Elevation: 2,899 meters
Difficulty: 6/9
Location: Bukidnon (Mindanao)
Famous for its pineapples, Mount Kitanglad is one of the must-climb mountains in the Philippines. It is also one of the highest, towering at 2,899 meters above sea level. Mount Kitanglad is famous for both hikers and nature lovers because of its rich biodiversity. Aside from having one of the country's few remaining rainforests, the mountain is also a nesting place of the iconic Philippine monkey-eating eagle. Other animals residing in the mountain include flying lemurs, monkeys, and the tarsier — the small yet elusive animal that you can also see in Bohol!
Begin your trek by passing through trails dotted with pine trees and find unspoiled jungles along the way. Marvel at the colorful plants and orchids. If you're lucky, you may get to find a Philippine eagle soaring above or perched on top of a tree.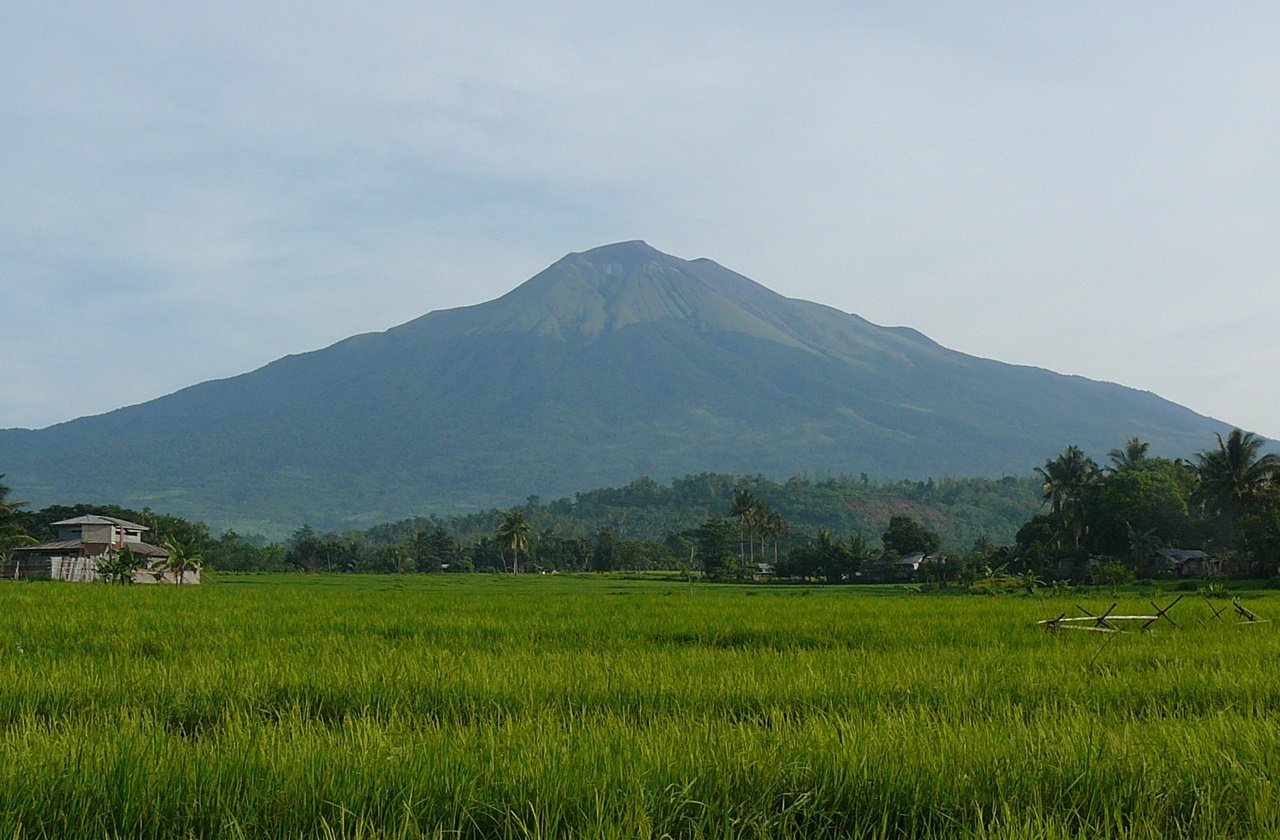 Photo by Studphil on Wikimedia Commons
Elevation: 2,435 meters
Difficulty: 7/9
Location: Negros Occidental, Negros Oriental (Visayas)
For travelers wanting to explore Cebu, Bacolod, and the rest of the Visayas region, Mount Kanlaon is a beautiful volcano waiting to be discovered. It is one of the tallest mountains in the Philippines and is the highest point in Visayas at 2,435 meters. As part of the infamous Pacific Ring of Fire, Mount Kanlaon is an active volcano, so locals are always on alert for any volcanic activity. But worry not, as hiking is relatively safe. In addition, the scenery is one of the best in the country, lined with craters, vents, and caves along the trail. In addition, find hot springs, small forests, and vast grasslands as you head up.
There are different trails in Mount Kanlaon, although the Wasay trail is more popular among experienced hikers. The trail takes about two days to reach the crater, but the views are priceless and worth every step of the way.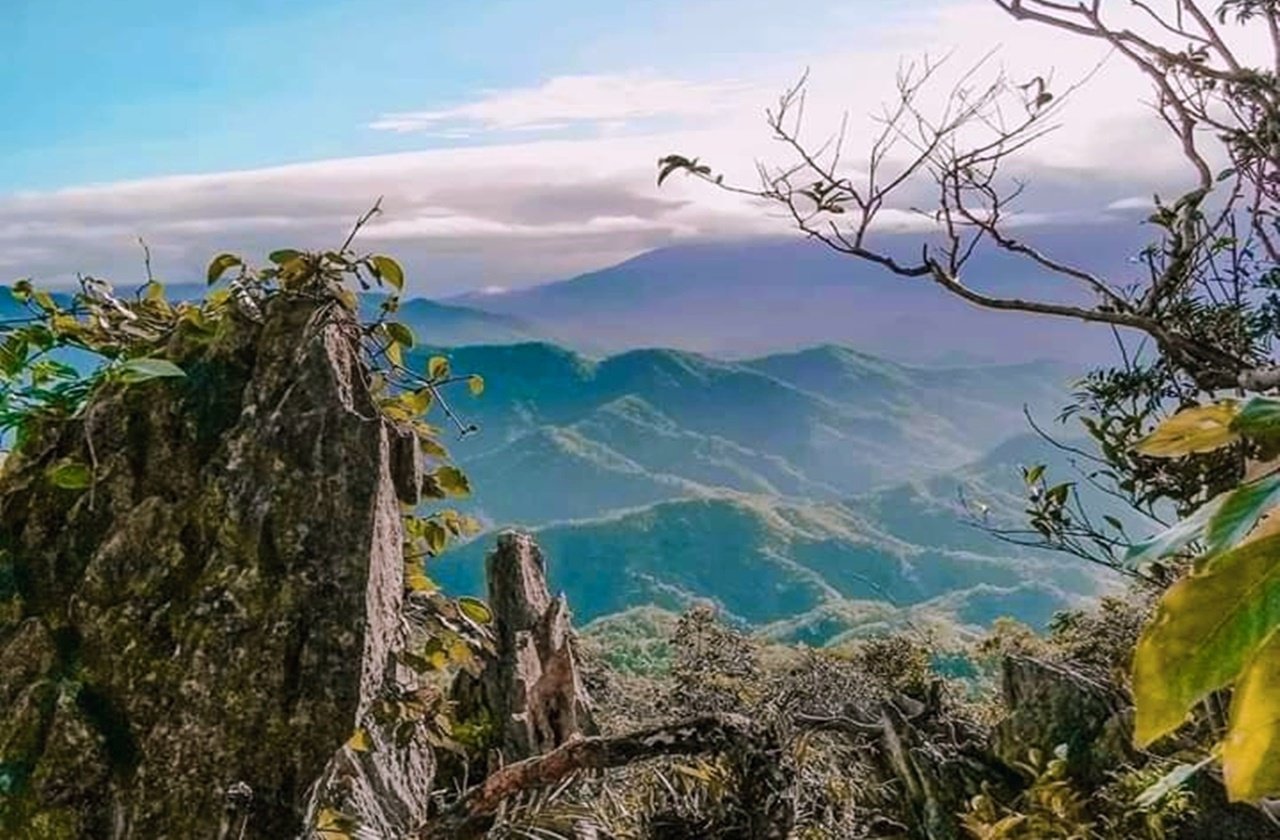 Phoot by KhelCariaga on Wikimedia Commons
Elevation: 739 meters
Difficulty: 4/9
Location: Rizal (Luzon)
Mount Daraitan is one of the mountains in the Philippines perfect for a quick getaway from the metro. Located only a few hours from Manila, the mountain offers plenty of opportunities for outdoor enthusiasts. It offers sweeping views of the Sierra Madre mountain range, the longest mountain range in the country. The mountain also has great views of the nearby Daraitan River and other nearby mountains. Because of its accessibility from the capital, Mount Daraitan is a popular weekend and holiday destination, so make sure to visit during the weekday if you want to avoid the crowds.
Explore the rivers, caves, and forest-lined trails of Mount Daraitan on a day hike. Along the way, you can enjoy activities like cliff diving, swimming, and caving. At the summit, don't forget to take pictures of the rugged limestone formations. On your hike, you can make a side at Tinipak River, a river that flows through the mountains featuring rapids and a natural swimming pool. Camping is also allowed at the summit and at the Tinipak River.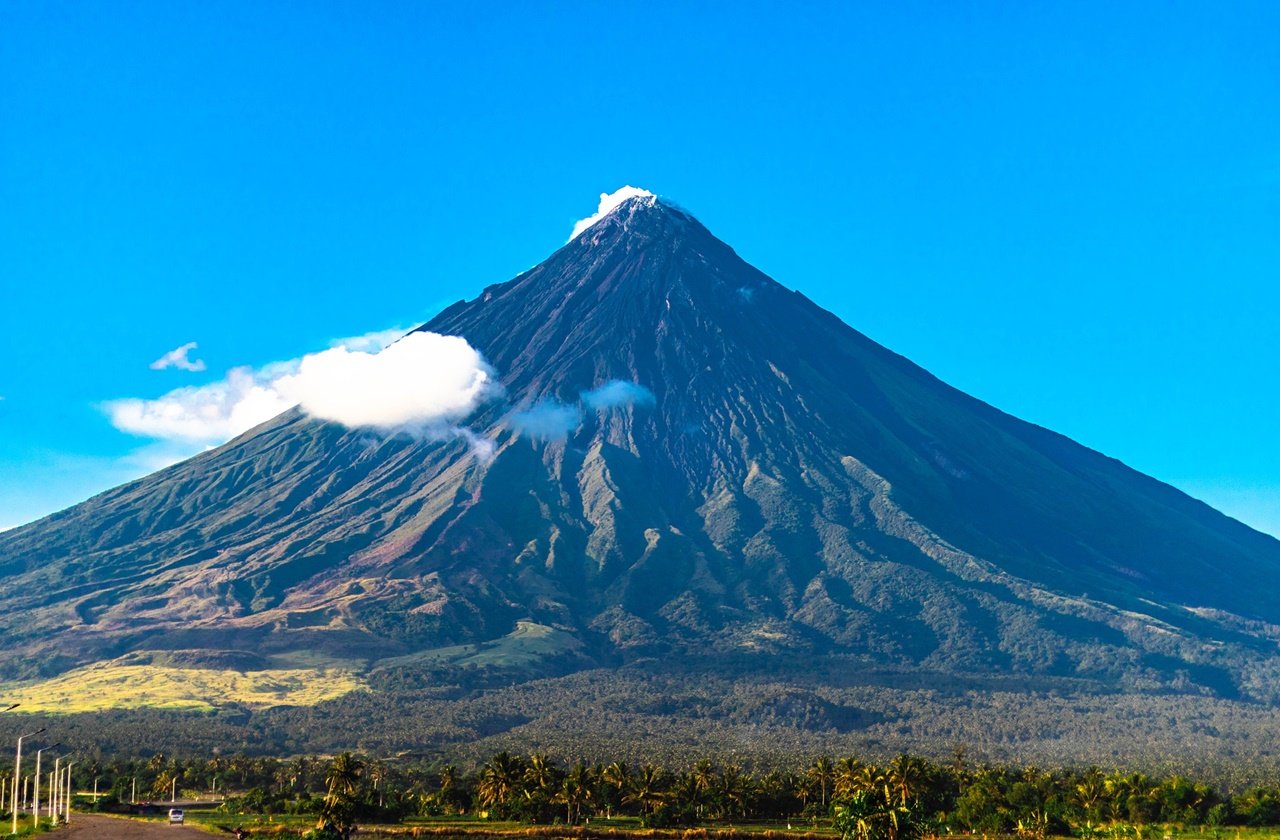 Photo by matthewebriega2018 on Pixabay
Elevation: 2,463 meters
Difficulty: 7/9
Location: Albay (Luzon)
When it comes to the most beautiful mountains in the Philippines, Mount Mayon definitely takes the cake. Its perfect cone rivals that of Mount Fuji in Japan, although Mayon lacks the snow-frosted peak. But despite its beauty, it is also the most active volcano in the country with constant volcanic earthquakes and other activities. Most travelers admire its picture-perfect cone from afar, but daring ones brave all the way and go for a hike.
Unlike other mountains where you need to provide a permit, future hikers are encouraged to get in touch with the local tourism office and double-check with PHIVOLCS (Philippine Institute of Volcanology and Seismology), the national institution that monitors volcanic activity. Hiking to the summit usually takes 2 to 3 days and there are two available trails, each posing its own challenges. Additionally, camping is allowed free of charge.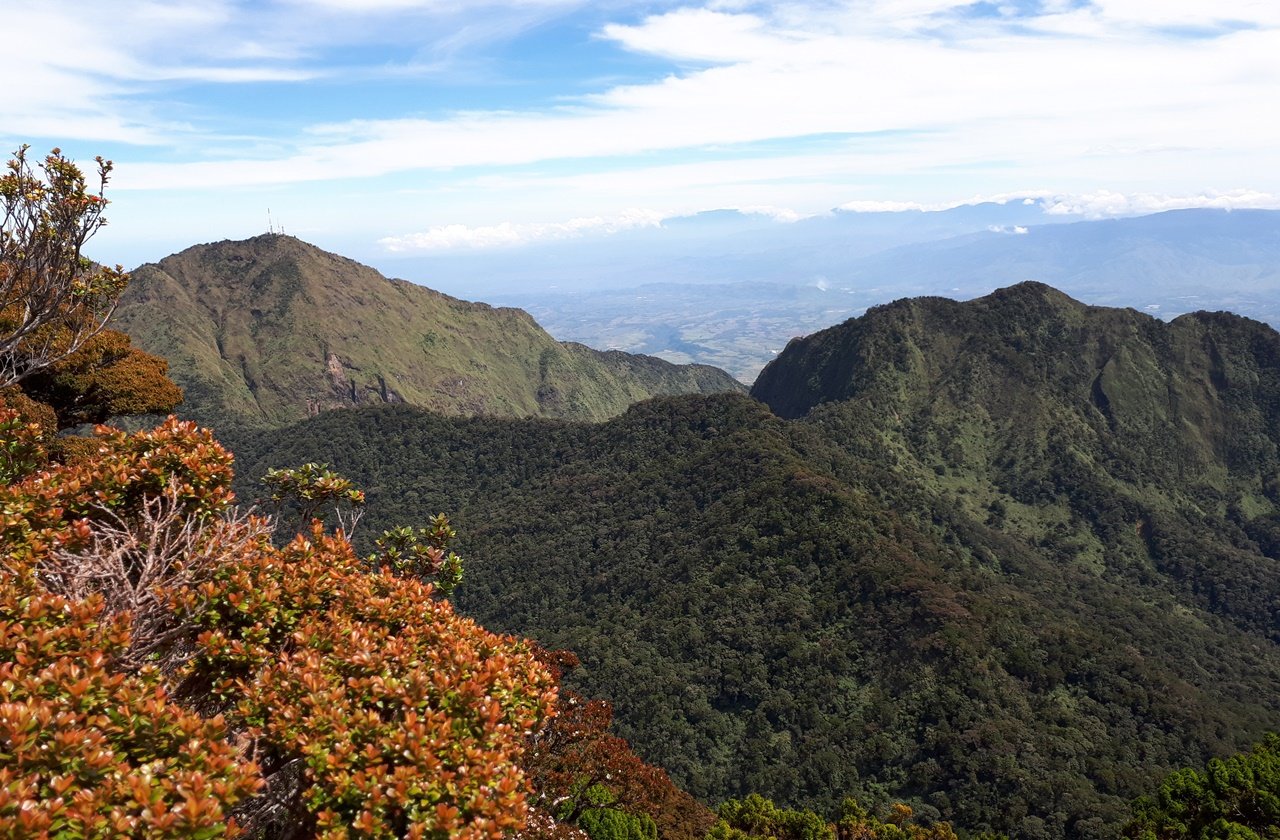 Photo by Warrendering on Wikimedia Commons
Elevation: 2,938 meters
Difficulty: 8/9
Location: Bukidnon (Mindanao)
Mount Dulang-Dulang prides itself on being the second-highest mountain in the country. Like most mountains in the Philippines along the Kitanglad Mountain Range, Mount Dulang-Dulang is rich in flora and fauna. Thick forests cover its land area, providing a home for mammal species including squirrels, monkeys, flying lemurs, and deers. The Philippine Eagle was also spotted within the vicinity of the mountain. It is also the ancestral home of indigenous tribes like the Bukidnon, Talaandig, and Higaonon people. For these groups, the mountain is a sacred place and they perform certain rituals on occasion.
A hike to Mount Dulang-Dulang is considered by many as otherworldly and breathtaking. It is famous for its mossy forest, an ethereal-looking forest with trees and branches covered in moss. Upon arriving at the summit, catch panoramic views of Mount Apo and the entire Kitanglad Mountain Range.
What to Know When Hiking in the Philippines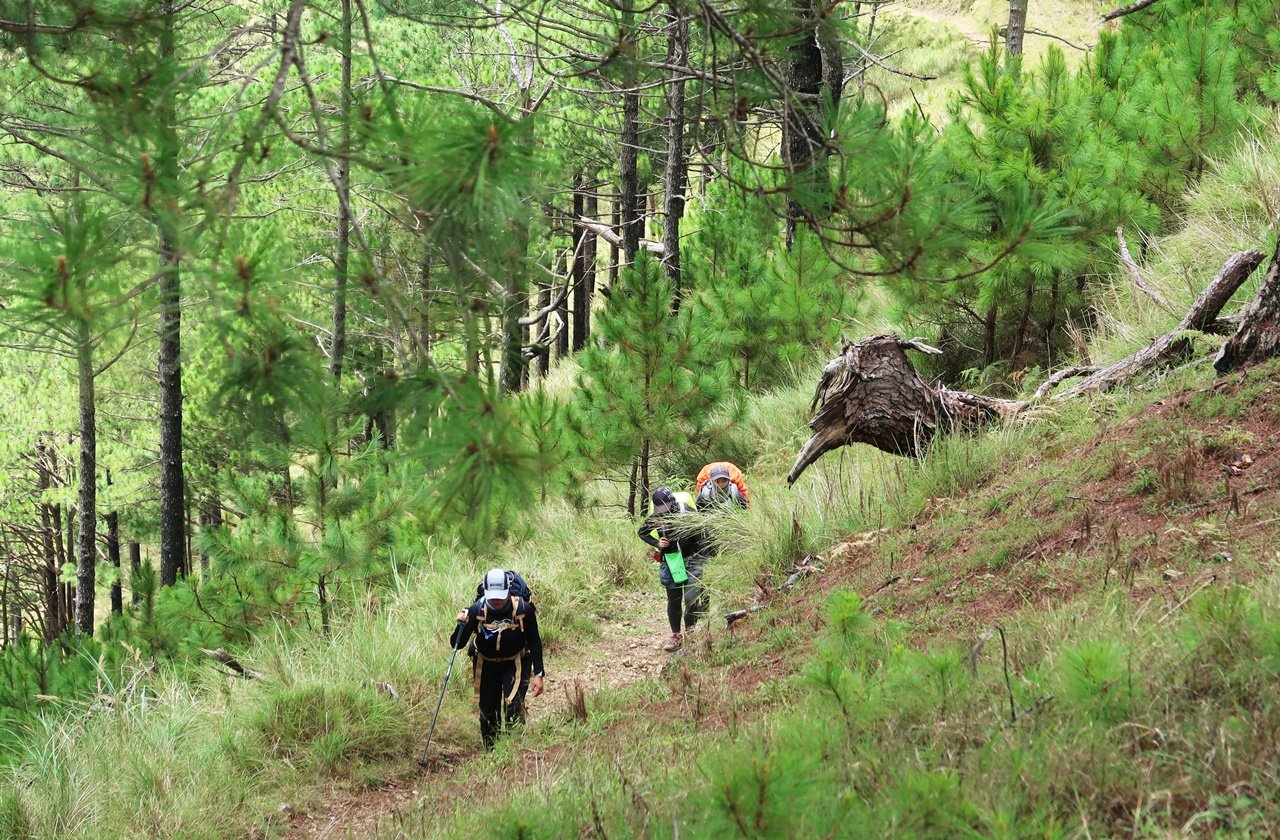 Photo by BR on Unsplash
Best Time to Hike
Like visiting its tropical islands, knowing when is the best time to hike is important since this can make or break your trip. Aside from trail closures, inclement weather can transform a relatively easy trail into a challenging and dangerous one. Be prepared and keep an eye on the weather forecast. Additionally, knowing the general weather conditions can help before visiting mountains in the Philippines. Take note that the dry season in the country is from November to May while the wet season is from June to October.
But nonetheless, it's always important to be prepared for all weather conditions when hiking. Make sure to bring a light poncho together with a bottle of sunscreen, a cap, and sunglasses.
Types of Hiking Tours
Since hiking has become a popular activity in the Philippines, there are now different kinds of hiking tours, all with their pros and cons.
DIY (do-it-yourself tours): Travelers will plan everything on their own, from arranging transportation to booking a guide. This is an ideal choice if you're hiking with a large group. However, take note that while you have the freedom in customizing your itinerary and planning everything, it can be stressful and tedious.
Shared Tours: Arranged by travel agencies and local organizers, shared tours offer a fixed price complete with transportation and a guide. This is ideal for solo travelers or small groups who want to enjoy climbing mountains in the Philippines without worrying about logistics. On the other hand, slots are limited and you'll have to wait or look for another organizer or schedule if you're not able to book on time.
Private Tours: If you want to avoid large groups and enjoy the benefits of having a pre-arranged and customizable itinerary, go for private tours. You can also have your guide or tour coordinator's undivided attention as you hike through. It may be expensive, but you won't have to worry about anything else since everything is planned and there are fewer people in your group.
Hiking Etiquette
Whether you're a beginner or a seasoned hiker, it's important to follow and practice the dos and don'ts of hiking. Leave no trace and never throw your garbage on the campsite or along the trails. Only follow the designated trails and try not to take another path. As much as possible, try to make the least impact on the mountain to maintain their beauty and don't damage or take any plants as souvenirs. Avoid playing loud music when hiking as it disturbs animals and fellow hikers who prefer to listen to the sounds of nature.
Additionally, since most mountains in the Philippines are also home to several indigenous groups, treat them with respect and always give way to those who are going about their daily lives. As much as possible, do not disrupt or interrupt them especially when they are doing something. Remember that you are passing through their territory, so it's important to respect them.
Explore and Hike Mountains in the Philippines
Aside from its white-sand beaches and spectacular diving sites, the mountains of the Philippines are worth visiting. They offer unparalleled views of lush forests, pristine lakes, and even the neighboring islands and bodies of water. The mountains also serve as a habitat for endemic and critically endangered species, like the Philippine eagle, tarsier, and more. Since most mountains have ties to local folklore and legends, locals and indigenous tribes residing here consider these mountains as sacred. Its history as active or inactive volcanoes also gives the terrain a unique and otherworldly look.
Without a doubt, the Philippines is a country bursting with natural wonders. If you plan on visiting the beaches of El Nido or the rugged landscapes of Batanes, make a side trip and climb any of the mountains in the Philippines!