5 BEST Jamaica Boutique Hotels To Stay In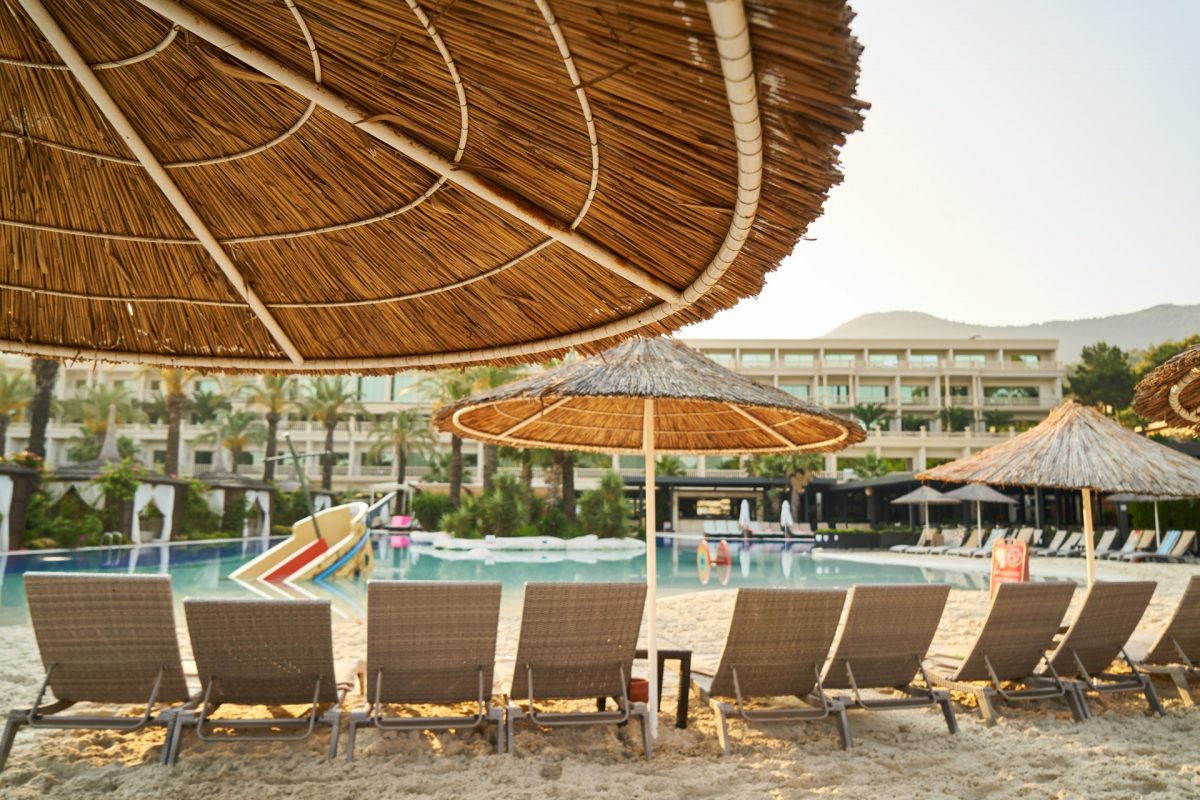 When you think of vacations in Jamaica, big-name resorts are probably the first thing that pops into your mind. These Jamaica hotels can be pricey, and this may deter you from planning that dream Caribbean vacation you've always wanted. But if you look closer, you may find several great priced boutique hotels that will suit you just fine.
If you're a couple looking for romance, you may want all-inclusive adult-only Jamaica hotels. Whereas if you're looking for that awesome family vacation, you'll want to take a look at options that allow kids and that have all the activities and amenities that will keep the kids busy while you have some quality time with your better half. You may want a beachside resort or the hiking, jungle type. A resort or hotel somewhere on the island will perfectly suit your needs.
In this guide, we're going to give you five Boutique hotels in Jamaica that you should consider as you begin to layout the itinerary and plans for your Jamaica vacation. Hopefully, this will help take a little stress away from the process and start getting you in the island state of mind.
So, here's the carefully curated list of Jamaica hotels and resorts that'll give you a unique experience without the hefty price tag.
5 Boutique Jamaica Hotels & Resorts
The Jamaica hotels and resorts we have chosen span the range from large, brand name resorts to small locally run resorts. You have the choice of beachside and ones that are surrounded by lush vegetation. Each has something special, so we hope you find what you're looking for.
1.
Sandals Royal Plantation
Synonymous with Caribbean vacations the Sandals resorts aren't always thought of as boutique hotels. This resort from Sandals has that vibe. A couples-only all-inclusive resort Sandals Royal Plantation is in Ocho Rios and offers a lot of fun-filled amenities.
This Jamaica hotel is conveniently situated near Dolphin Cove and has access to amazing white sand beaches and the crystal blue water you have always wanted to see. Several wonderful restaurants and a spa can give you that special you time with your beloved. Nightly entertainment and plenty of access to activities will also keep both of you happy and content.
The Sandals Royal Plantation resort is equipped with everything you need but make sure you venture out, too. You can ask the tour desk to help you set up whatever outing you want. This way not only do you get the pure joy and relaxation of the resort itself, but you get to experience some of the Caribbean cultures.
2.
Breathless Montego Bay
Many Montego Bay resorts offer wonderful vacations, but the Breathless Montego Bay is by far one of the best. This adults-only resort will allow you to relax while enjoying that warm Caribbean sun. Taking in the amazing scenery and the stellar beaches are just one way to relax, but there are so many more.
Though it's not an all-inclusive resort, you still get a lot for a great price. You have access to your own slice of heaven with the private beach, and you're close to Rose Hall which means you are close to many amazing shops and sights that you can visit during your stay.
This Jamaica hotel and resort itself is equipped with access to several superb restaurants, and you can get into some outdoor activities like windsurfing and tennis. When you wake up from a wild night dancing the night away, take some time and visit the spa to rejuvenate yourself before getting started all over again.
If you're looking for unique settings and amazing ocean views than taking a trip to an all-inclusive resort, then The Caves is a perfect choice. Sitting dramatically on cliffs overlooking the seas, this small but amazing resort has a lot to offer. Other than its stunning views, you can check out the grotto bar and have a romantic dinner inside a cave.
You'll enjoy ultimate romance during the night as you relax by the cliff-side hot tub. Unwind while sipping one of those fruity umbrella drinks. But wait, that's not all this Jamaica hotel has to offer.

Besides the beautiful beach and water sports activities, you can check out their spa and sauna. If you want, you can take a walk or stretch out on the clear white sand at the world-famous Seven Mile Beach. After that, you can head to two restaurants on the resort and several amazing authentic Caribbean food places just down the road.
Situated in St. Elizabeth, close to Treasure Beach, Jakes Hotel has access to some of the most beautiful beaches. Lush vegetation surrounds this Jamaica hotel and resort. And its location means that when you're done dining in its amazing restaurant and relaxing by the pool, you can head out into the island to see some of the natural beauty that it has to offer.
The YS falls and other amazing day trips are nearby. Plus, the staff will help you set up whatever you need. This resort truly is all about customer service and setting up pub crawls and movie nights.

You can check out the spa facilities or take a yoga class. Then, you can hit the trails to hike into the mountains of Jamaica. Afterward, you can spend a quiet night playing some board games with Jamaica's national drink at hand together with those other couples you have bonded with while living out your dream vacation at the wonderful Jakes Hotel resort.
5.
Hotel Mockingbird Hill
Are you looking for an eco-friendly Jamaica resort? Then take your trip into the lush jungle of Jamaica and book a stay at Hotel Mockingbird Hill. It's located near the beach but nestled in the rich green jungle of Jamaica. The resort is small but perfect for that romantic getaway you have been wanting to plan.
Several must-see sights are close and the beach is just a short drive away. The resort offers spa treatments and stunning ocean views. You can take a trip to Reach falls or raft down a river then come back to one of the most relaxing atmospheres available at any Jamaica hotel or resort.
Take your daily excursion and then come back and dine at the hotel's restaurant that takes the traditional cuisine of the Caribbean and adds a twist to it. If you're headed out and want to make sure you stay nourished, they will even pack you a lunch. Plus, if you want to take part in some amazing outdoor activities, they can set that up for you as well.
Final Thoughts
Soon you'll be setting off for white-sand beaches, tropical ocean breezes, and crystal blue waters. You can spend some relaxation time with that very special someone. Don't forget though to make sure you get a little sightseeing in and enjoy the amazing Caribbean culture.
Take time to taste the food and learn a little history. At the end of the day, you can return to that perfect resort and enjoy a refreshing cocktail. What a perfect way to spend a few days away from the hectic world back home.
These five boutique Jamaica Hotels offer all of that and so much more. Your dream vacation to Jamaica is just a few steps away now. All you have to do is choose the right spot, book the plane and the hotel and pack your bags. Then wave goodbye to stress!
While you're in Jamaica, here are some of the best Jamaica jogging spots and trails if you want to get a good sweat. If you're feeling adventurous, go visit the nude beaches in Jamaica, too!