Cheap Jamaica Resorts For A Budget-Friendly Holiday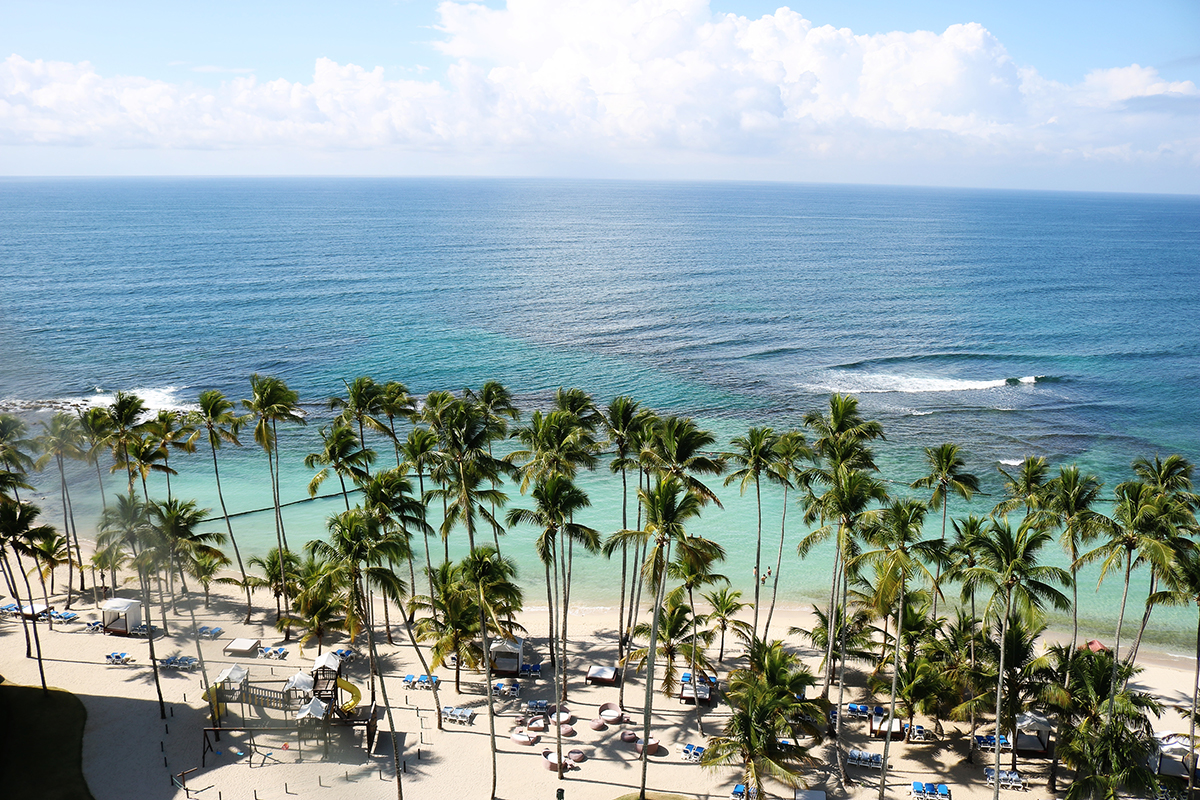 Taking a trip to the Caribbean is something almost everyone dreams of, but often, they shy away because they think it is too expensive. The typical Jamaican vacation can cost anywhere from $1200 to $5000 per person with everything included, of course. That can seem like a lot of money to someone looking to relax, but if you take a little time and look around, you can find some great deals for cheap Jamaica resorts.
Not every resort will offer all-inclusive packages. But if you can get one, that is sometimes the cheapest and the most stress-free way to go. However, that isn't in the budget, then this guide is for you.
We'll be covering the most affordable Jamaica resorts! Of course, that doesn't mean that you won't have a whale of a time at these budget resorts. Before we begin, let's answer this question first: which area of the island is the most ideal for budget travellers?
Where To Stay?
With any popular tourist destination, the best way to get the most bang for your buck is to stay away from the more touristy locations. In Jamaica, that means a good option would be staying on the south coast. In this area, you will get the same beautiful beaches and fun-filled, sun-drenched days but with fewer crowds and more money left in your wallet.
Though you can find good budget-friendly options anywhere, the south coast is a great place to start your research for cheap Jamaica resorts. So, the real trick is doing your research and making sure you choose a resort that gives you the best return on your investment while not breaking your bank account.
A List Of Cheap Jamaica Resorts
The first thing that comes to mind when you think of a Caribbean vacation is probably the expenses. Surprisingly, there are several cheap Jamaica resorts available to choose from. Some of the ones mentioned in our list offer all-inclusive packages and some don't but all of them are extremely easy on the wallet compared to some of the major resorts that are just a few metres away.
So, now that you have an idea of how the island breaks down into budget, let's look at some of the best cheap Jamaica resorts available to you for your dream Caribbean vacation.
Located on the less touristy south coast, this resort is an amazing option. The Sandals South Coast Resort is a unique place to stay. Lounge in your over-the-water bungalow or get some sun on the magnificent white-sand beaches. This resort is home to pure relaxation and has everything you need to make your Jamaican vacation all you ever dreamed of.
With multiple restaurants to choose from, pools that are beautifully crafted, and access to many water sports and other outdoor activities, you will never have to leave the resort. But we highly suggest you do. Why? So you can take in the entire majestic island and experience the local culture, too.
Surrounded by lush vegetation, the Sunset at the Palms is an affordable option that does not feel budget-friendly at all. Built to mimic a boutique hotel, it has all the amenities without the corporate feel of other big-name resorts. You get a personalised relaxed vibe along with multiple restaurant choices and access to a white sand beach.
There is even a spa for all your relaxation needs. And the resort is close to many attractions and nearby activities. But you don't have to leave the resort to experience that. You have access to snorkelling and kayaks as well as fishing. This is the perfect piece of paradise, and it will fit your budget!
3.
Royal Decameron Montego Bay
This resort is close to all the main attractions of Montego Bay. In fact, it is situated within walking distance to the "Hip Strip". This means you have access to amazing stores for shopping and some of the most picturesque beaches. Not only are able to take advantage of the Royal Decameron Montego Beach's great location but you can also enjoy several restaurants and a night club.
This resort doesn't have a spa but does offer spa services. You know what they say "location, location, location", and that is what this resort has going for it. It is super close to the airport which when travelling on a budget means less fare so even getting to and from the airport is budget-friendly.
4.
Holiday Inn Resort Montego Bay
Though not the cheapest option in our list, the Holiday Inn Resort Montego Bay is an all-inclusive resort that offers great location and services that will make you feel like you are staying in the lap of luxury. This resort has everything you want — from an amazing pool to live entertainment plus an amazing spa to boot.
Situated close to the airport and within walking distance of many must-see tourist attractions, this resort is a great choice for someone looking for a white sand, turquoise water-filled vacation. Plus, if you're travelling with your kids, there is an awesome game room as well as babysitting services available.
5.
Coco La Palm Seaside Resort
Situated on the famous and stunning Seven Mile Beach, this place is another great cheap Jamaica resort. At the Coco LaPalm Seaside Resort, you get luxury quality with a family feel. That is because this amazing resort is owned and operated by a family, not a corporation, which seems to give a more personalised touch to their service.
There is something for everyone at this resort. You can hit the pool or the beach before choosing to grab a bite to eat from their restaurants. You can also head into town and ask for guidance with the assistance of their magnificent staff. They offer a plethora of outdoor activities both in the water and on land.
If you are into golf, there is a world-class golf course just a short drive away. All of this and a budget-friendly price may seem too good to be true. But once you get there, get ready to be pampered!
6.
Negril Tree House Resort
Take in the beautiful white sands of the magnificent Seven Mile Beach when you stay at the Negril Tree House Resort. One of the somewhat hidden gems lost sometimes amongst the plethora of other resorts this resort is a small but amenity-rich option for a cheap Jamaica resort.
This resort offers you a great restaurant, a pool, and stunning views. The staff also will help you set up tours and to build a daily itinerary that will keep you busy having fun and relaxation in the warm breezes of the tropical island.
If you are looking for an interesting option when you are looking for a cheap Jamaica resort, then booking a stay at the Great Huts Resort is a great idea. This eco-resort is situated on the cliffs of the east coast and offers unique vistas. Away from the crowd, this hidden gem is a great mindfulness retreat that will allow you to relax and enjoy the vast activities available at the resort as well as around the island.
Spend your time at the beach or relaxing with some yoga or a nice massage. You can hit the island and go on a nature walk or get a history lesson by visiting the historic sites and museums that will help you immerse yourself in Jamaican history and culture.
This resort is a holistic resort that has a different vibe than many of the other options on our list. It is perfect for someone looking for that cheap but interesting vacation.
An extremely exclusive but budget-friendly option is the Bluefields Bay Villas. There are only six villas but each one offers amazing views with staff who are friendly and hospitable. There are tons of activities and amazing gourmet food. These villas are good for that romantic getaway as well as a memorable family vacation.
No matter what reason brings you to the majestic Bluefields Bay, you'll surely enjoy every moment spent here. This resort is tucked away on the south coast. So you not only get this luxury exclusively but also fewer crowds to deal with when you venture out to tour the cities or the luscious Blue Mountains. Hiking, water sports, relaxation – this hidden gem has something for every traveller.
Final Thoughts
Whether you plan to stay in Jamaica over the weekend or for an extended period of time, you won't have to worry about spending a ton of cash to have fun and relax.
There are many options on the island that will fit into any type of budget you are looking for. But if you are looking for a cheap Jamaica resort, the ones above are simply some of the best. Safe journey!
If you're travelling with your significant other, you can also plan a romantic getaway around the Caribbean without breaking your bank!