Ocho Rios Vs Montego Bay: Which Is A Better Travel Option?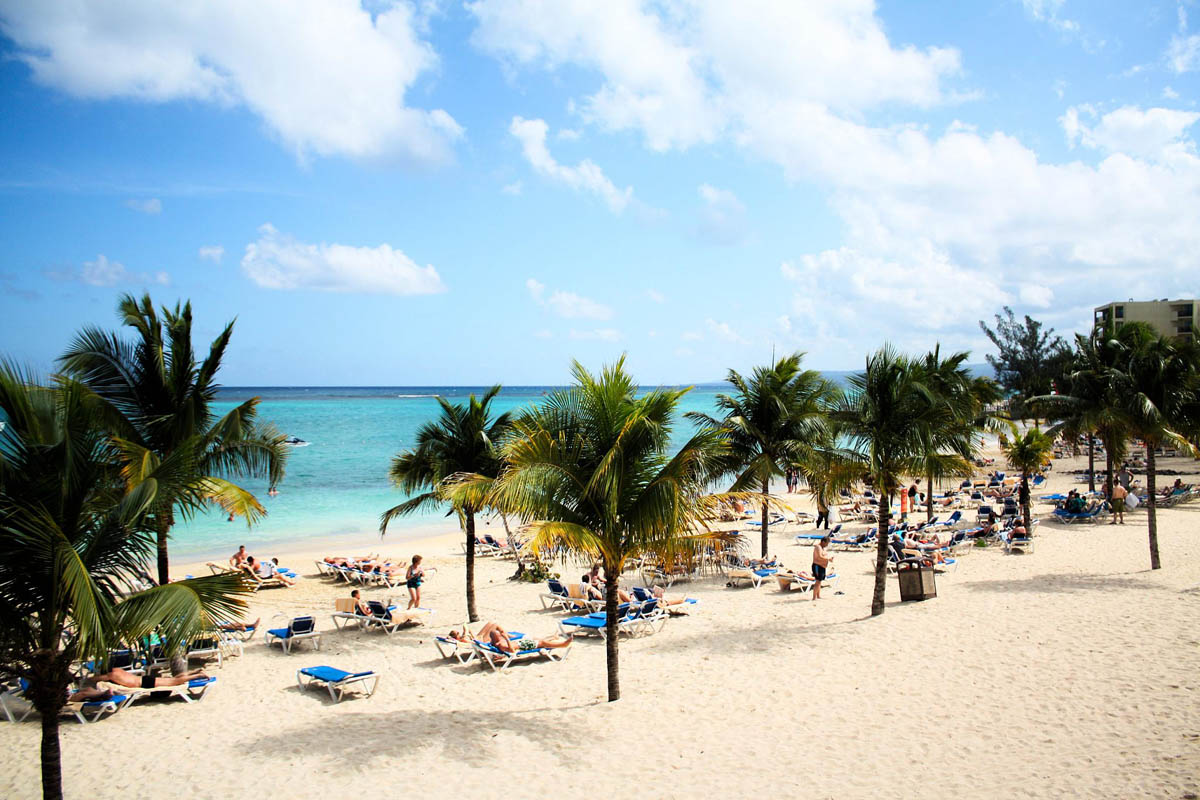 Jamaica is a great place to take a little time away from the hustle and bustle of everyday life, but what type of experience are you looking for? There are so many different sides to Jamaica. So, deciding on what you want to do with your time on this stunning Caribbean island can be daunting. The best way to conclude is by looking at the different beaches and sides of the island. Two of the biggest options are Ocho Rios and Montego Bay, although there are many other parts of the island that you may be drawn to. They are sure to give you the widest variety of activities and experiences available to the Caribbean vacationer.
So, in this guide, we are going to have them go head to head and see which one meets your vacation needs. From lush tropical vegetation to the perfect white-sand beaches bordering crystal clear waters, you will be happy you decided to make Jamaica your destination. So, let us start with the first contender, Ocho Rios, and see just what is so special about this location.
Ocho Rios
Everything in Jamaica is about the vibe. On the beautiful coastal inlets and beaches of Ocho Rios, you will find a vibe that radiates beauty and relaxation. It is the perfect mixture of lush tropical vegetation and majestic white sand beaches within harbors that offer ultimate scenic beauty. This section of the island also gives you quick access to some incredible waterfalls and rivers that cut through the interior of the island. So, no matter if you are into water or land excursions you will be well suited on this side of the island.
Things To Do
You have access to typical activities like the rest of the island.
If you want to hit the beach and lay about, or even try your hand at surfing, you are set. Things that are specific to this part of the island are fantastic interior adventures. You are close to one of the biggest sites on the island, the Dunn River Falls.
You can stare spell-bound at the base or climb to the top and get a whole different view.
If you want a different experience, make sure to head over to Mystic Mountain and get your adrenaline fix in. Here you can bobsled or even zip-line.
There are also more typical activities like souvenir shopping or hitting up the resort for some spa action, while your partner in crime takes on the 18 holes of a golf course.
Where To Stay
There are a lot of great places to stay in Ocho Rios from all-inclusive resorts to boutique hotels to home rentals that will serve any one's needs. No matter what style of accommodations you are looking for, you will find it on this side of the island. If you are looking for a resort feel, staying at the beautiful Jewel Dunn's River Beach Resort & Spa might be an excellent idea.
If you want something a little quieter and are looking for a small but charming hotel, The Blue House Boutique Bed & Breakfast is a great option as well. These are just two suggestions. With a little research, you will surely find much more that may work for your requirements.
Who Is It Best For?
This side of the island, though with family-friendly resorts, is best suited for couples wanting to take a little time to enjoy the traditional resort activities. This is great for the couple that loves little nature adventures mixed with spa treatments and delicious food. It is also a popular stop for cruise ships. If you are a family that loves outdoor activities, then this could also be a great option for you.
Budget Needed
There are plenty of places where you can have a semi-budget friendly experience. With tons of all-inclusive resorts and free activities like hiking and waterfall sighting, you can save a lot of money.
So now that you have a good idea of what to expect if you head over to Ocho Rios. We now need to take an in-depth look at the other option with the more touristy sector of Jamaica, Montego Bay. Though it has access to the interior, the genuine fun of this side of the island remains firmly around the bay itself.
Montego Bay
This is the Jamaica of old Hollywood. The vibe of this side of the island is a mix of big resorts and tourist appeal. Montego Bay has something for everyone when it comes to activities and accommodations as well as budgets. This part of the island is bordered by lush mountains in the distance and chock full of beautiful white-sandy beaches. This is a major tourist destination, and therefore you will find everything you want or imagined when you thought of a Jamaican getaway.
Things To Do
You will, of course, be able to take advantage of things like sailing, jet-skiing, snorkeling as well as any other water activities. You can take in the interior vegetation by booking an excursion to enjoy the unique activities that it has to offer. Also, you can raft down the river on a bamboo raft. Or you can rent an ATV and get a one of a kind off-road experience. You can also get a little adrenaline rush by zip lining on the Flight of the White Witch.
For more traditional activities you can also hit the links at one of the fantastic golf courses. There are options to take a horseback ride or visit the museum to experience some of the culture and history.
Where To Stay
There are a lot of fabulous luxury and budget resorts and hotels available for consideration. You can choose from multiple all-inclusive options that are full of great activities for both couples and families. You can stay at high-end luxury resorts like the Hyatt Zilara Rose Hall.
If you want a little less touristy option, you can try a boutique hotel like Zoetry Montego Bay. There are a lot of great options that will have you sunbathing on the beach during the day. Then you can head into the resort for a quick spa treatment before having a great meal at one of the many restaurants. There are great options in the resort itself and also around the bay itself.
Who Is It Best For?
This side of the island is great for anyone but is especially perfect for families or anyone who wants that traditional resort experience.
Budget Needed
This side of the island will require a bit more of a budget as it is a very touristy location. Though you can find all-inclusive resorts and deals, it still will be higher prices compared to other parts of the island.
So with the tale of the tape laid out at your feet, you will be able to figure out just where you want to lay your head over the next few days, while you take your vacation in one of the most beautiful places on earth.
Verdict
To help you decide between these two very impressive choices, we have compiled a nice pros/cons list for you for each destination:
Pros (Ocho Rios)
Close to great interior sites

Fewer tourists

More outdoor activities close at hand

Beautiful beaches

More boutique hotels

Great budget options
Cons (Ocho Rios)
Not as many all-inclusive resorts

Long drive from the airport
Pros (Montego Bay)
Great weather

Close to airport

Greta options for all-inclusive resorts

Good nightlife

A lot of options for dining

A lot of beach activities and waterparks
Cons (Montego Bay)
Overcrowded

Very commercial
Final Thoughts
With that list of pros and cons, we hope that we have helped you make the decision a little bit easier. As easy as it can be to choose between these amazingly attractive options. Whether you go to Ocho Trios or Montego Bay is up to what you are looking to get from your time on this Caribbean Island.
If you are looking for a little less touristy vibe, then Ocho Rios may be the right option. But if you want access to all the typical tourist activities, then Montego Bay is the right choice. No matter what part of the island you decide to venture to, you will be able to enjoy the white sand beaches and fantastic beauty of Jamaica!