Cheap Caribbean Vacations For Couples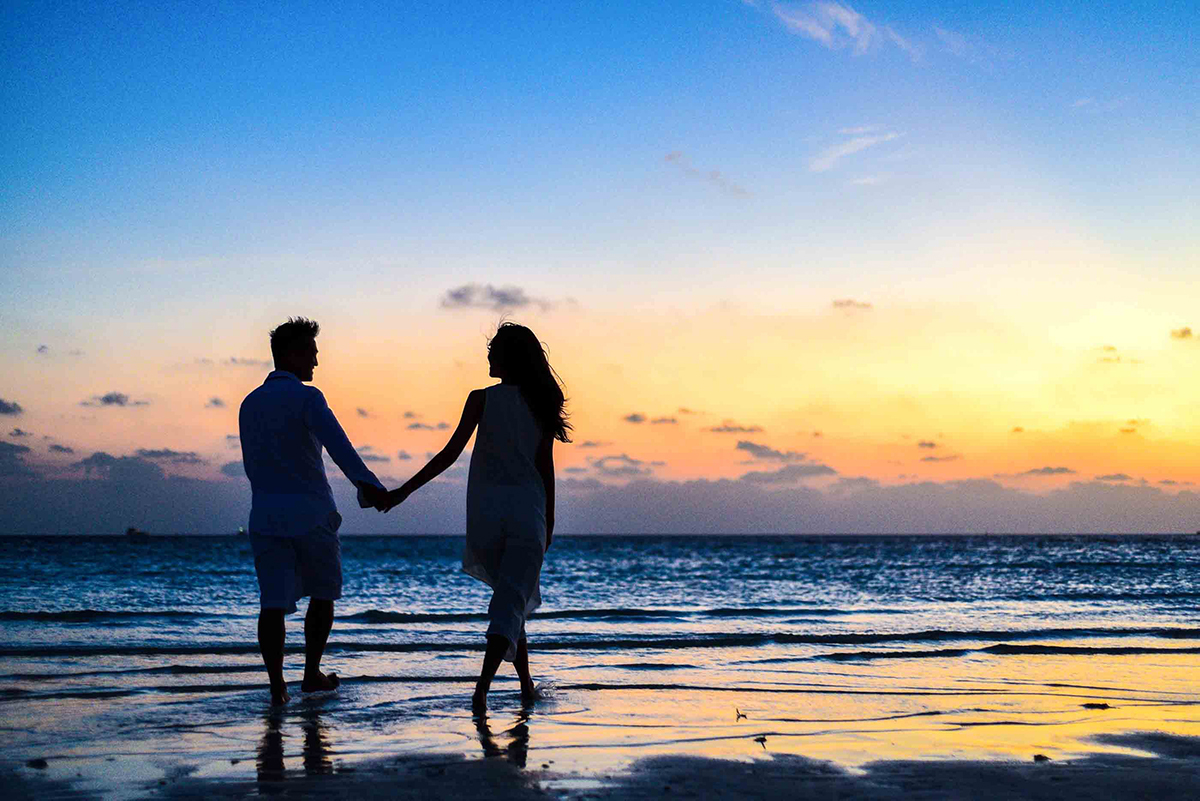 Romantic getaways can be expensive, or at least that is what most of us think, but those trips are needed. Especially in this hectic world where you and your loved one might not spend as much time together as you'd like.
Taking time out for yourselves is the best way to keep the love alive. And what better place to do that than someplace with white sandy beaches, crystal clear turquoise waters, and plenty of umbrella drinks.
The Caribbean might not be the first destination on your mind if you are looking for a cheap vacation for you and the love of your life. But there are quite a few all-inclusive, budget-friendly destinations.
In this guide, we will take a tour through several options and give you a brief look at each. So, get your sunglasses and sunscreen ready because you are getting ready to take that dream romantic getaway.
Vacation Destinations
The Caribbean is an expansive area that covers the coast of many of the countries in Central America. But when you hear the word, most people think of the Bahamas, Jamaica, and other islands that float in the beautiful azure waters. They also think of the high costs associated with a beach vacation…
So that is why when we curated this list of cheap Caribbean vacations for couples, we focused on the island getaways. There are many great options on the mainlands. But these island paradises scream romantic couples' vacation. Plus, they will not break your bank account.
Here are some of the best options for you and your partner!
1.
Iberostar Rose Hall Beach
The beautiful Rose Hall Beach stretches along the Jamaican coast and Montego Bay. This beach is home to many amazing resorts that any couple would deem perfect for that cheap Caribbean romantic escapade. This five-star hotel offers a great environment to relax. The all-inclusive packages allow you to save money while hanging out on a beach in the Caribbean.
These packages take the stress out of having to carry cash on you and allow you to focus on what really matters… each other. With a private beach and great location, the Iberostar Rose Hall Beach also features amazing restaurants and a resort grounds where you and your partner can get lost while strolling hand in hand. Leaving the resort may not be necessary. But if you do, you will find plenty of adventures and things to do close by.
2.
Bougainvillea Barbados
This resort looks like it jumped right out of the Mediterranean and made its way to the warm tropics of the Caribbean. At the Bougainvillea Barbados, you will find rooms equipped with their own kitchens. This is great for the couple who loves to cook together. If that's not your thing, then you can take advantage of the other great amenities that this resort has.
There are two amazing restaurants, a spa, and a gym. Plus, you can also hit the water with some of the fun water sports that they have available. Located in a great area you may want to leave the resort and explore the amazing island of Barbados or get out and see the nightlife that it has to offer. There is just another option for your very own cheap Caribbean vacation.
3.
Secrets Royal Beach Punta Cana
Your cheap Caribbean getaway will be adventure-packed and memory-filled if you choose to fly out to the Secrets Royal Beach Punta Cana. You can book excursions and tours or simply enjoy all the amazing entertainment that this resort brings to the table. You can spend the day hanging out by one of their amazing pools or head down to the beach and get into some fun water sports activities.
If you and your soul mate need a little time apart, why not let them relax at this resort's world-class spa while you hit the beach for a bit. Then you can meet up for nightly entertainment while enjoying amazing food from one of their restaurants. This may look like a luxury vacation, but the bill certainly doesn't.
4.
Renaissance Aruba Resort & Casino
This resort is separated into two parts — an adults-only and one for families. This means that you and your loved one can enjoy the spectacular views and your much-needed time together without the noise of children whilst having a good time. The Renaissance Aruba Resort & Casino is located in the downtown area but offers a water taxi to their private island for your beach needs.
The central location is great if you want to get out and see the city so that you can experience everything you can on this island paradise. Though, you don't really have to leave the resort to do that. This resort has ten different restaurants, a spa, a casino, and many of the luxury amenities that you can enjoy. You will be relaxed and perhaps more in love after this cheap Caribbean getaway.
If you have ever thought about taking a trip to the Caribbean, you will inevitably recognise this resort. The Beach at Atlantis is one of the most well-known resorts, and yet, it still fits the bill when you look for cheap Caribbean vacations.
It may not be as budget-friendly as others on our list. But it offers so many amenities and is so well located. So, paying a little more is well worth the smile on your partner's face when they see what you have set up for them.
The Beach at Atlantis Resort is located near some great landmarks and activities that you can do to get away from their resort for a bit. Like most resorts though, there is plenty to do within the resort itself. There are 20 different restaurants, several amazingly landscaped pools, a spa, and if you want to hit those white sandy beaches you see in all the pictures, then it is a short walk to reach the beach.
Located on the famous Grace Bay, the Somerset on Grace Bay is a luxury resort that doesn't cost as much as other resorts. Even though your cottage may not have an ocean view, you will still get to see amazing sunsets and walk on the white sandy beaches. The beaches that surround Grace Bay are just a short walk from the resort. You can also stay in and hang out at the bars and pools.
The Somerset on Grace Bay resort has many of the great amenities like other resorts. And it is so well located that there is no way you will be bored on your romantic vacation. You can head out and get into the ocean waters for some jet ski fun. Or you can even sign up for a little bit of scuba diving.
This resort offers scuba certification and will help you set up your fun-filled day's itinerary to ensure you get the most out of your time on this beautiful island. This may not be an all-inclusive affair. But you will be completely happy with your choice if you decide to spend your romantic weekend at the Somerset on Grace Bay.
7.
The Landings Resort & Spa
The Landings Resort & Spa is an all-inclusive couples paradise. This resort is on the amazingly stunning island of St. Lucia and offers you everything you can expect from a Caribbean adventure and so much more. You can eat at multiple five-star restaurants, enjoy strolling along the stunning beach, or simply lounge by one of their spectacular pools. When you are at the Landings Resort & Spa, you will feel relaxed and like you are sitting in the lap of luxury.
If you want to venture out there are amazing nature adventures to be had as well. Not only in the water but in the majestic and beautiful mountains that surround the city. Tale time to enjoy some awe-inspiring hikes or take a drive amidst a volcano. There is so much to do and see at The Landings Resort & Spa that this may just end up being the best budget trip you have ever taken.
During the heydays of Hollywood glamour, you would find celebrities frolicking through this resort. The Couples Tower Isle resort is a beautiful luxury all-inclusive resort located in Ocho Rios, Jamaica. You will have stunning ocean views that overlook those famous white sand beaches. It is a place to relax that is nothing short of amazing. You and your partner have access to so many wonderful activities. These include things like snorkelling, catamaran sunset sailing, or simply relaxing in the warm Caribbean sun.
The Couples Tower Isle Resort is also equipped with world-class spas and amazing restaurants to make sure you and your special someone gets the full VIP treatment. When you decide to venture out to explore the island, you will find that the resort is close to many popular attractions including Blue Hole Waterfalls, the Konoko Falls & Park, and much more.
This resort, which sits on Turtle Beach, is a great place to see some sea turtles nesting from April to November. The Turtle Beach Resort offers all-inclusive packages that will make this a cheap Caribbean vacation that you will never forget.
It is centrally located and a short walk from many could shopping, restaurants, and water activities. You can take advantage of all that while benefiting from the resort's immense amenity offerings as well.
There are three restaurants to choose from within the resort. There may be some restrictions. But being able to experience the beauty and wonder of a Caribbean island with the one you love will easily make that a small concern. Before you hit the nightlife or indulge in that amazing dish, your day will fill with fun-filled relaxation and you will have some memories you will never forget.
10.
Warwick Paradise Island Bahamas
The last of our cheap Caribbean vacations for couples is the beautiful resort, Warwick Paradise Island Bahamas. This resort may not have as many amenities as other resorts. But it will give you and your loved one everything you need in a nice all-inclusive package. Plus, it is an adult-only resort so you will not have to contest with throngs of children running through the halls.
You will be able to take advantage of the multiple restaurants after a long day of relaxing by the pool, at the beach, or in the spa. There is also some fun landmarks and attractions close by that the staff can help you book or plan. Then you can hit that restaurant and maybe grab a cocktail. You can sit out under the amazing night sky as you listen to the waves of the ocean lap against the shore. What could be more romantic?
There are so many more options and these are just the ones that are on the islands. If you are looking for a cheap Caribbean vacation, makes sure to also check places like the Mexican Riviera, Granada, Belize, and Costa Rica.
Final Thoughts…
It's time to begin that search for the perfect vacation — one that will let your partner know just how much you love them and value their partnership. But trying to start is the hardest part of the whole process. We know that planning a surprise romantic getaway can be stressful in and of itself. But when you are trying to do it on a budget, that gets even more stressful.
Also, we know that when you are working with that budget, the first place you think of is probably not the Caribbean nor a luxury resort and spa. We also know that you want to treat your partner to the most beautiful white-sand beaches. Add to that stunning natural beauty and the ability to relax away from your hectic life. You want to be able to do so without having to take out a second mortgage on your house, right?
Well, these resorts and spas will be able to help you. Many of them offer all-inclusive packages that not only include the resorts amenities but airline tickets as well. So, when beginning to plan your trip, make sure you do your research. Check out the ten options we gave you above. We are sure that one of these will give you and your partner memories to last a lifetime. Cherish the moments with that very special someone for a vacation you will never forget.
If you want to go somewhere within the USA, you might want to consider the gorgeous Monarch Beach Resort in California!