15 Best Things To Do In Big Sky, Montana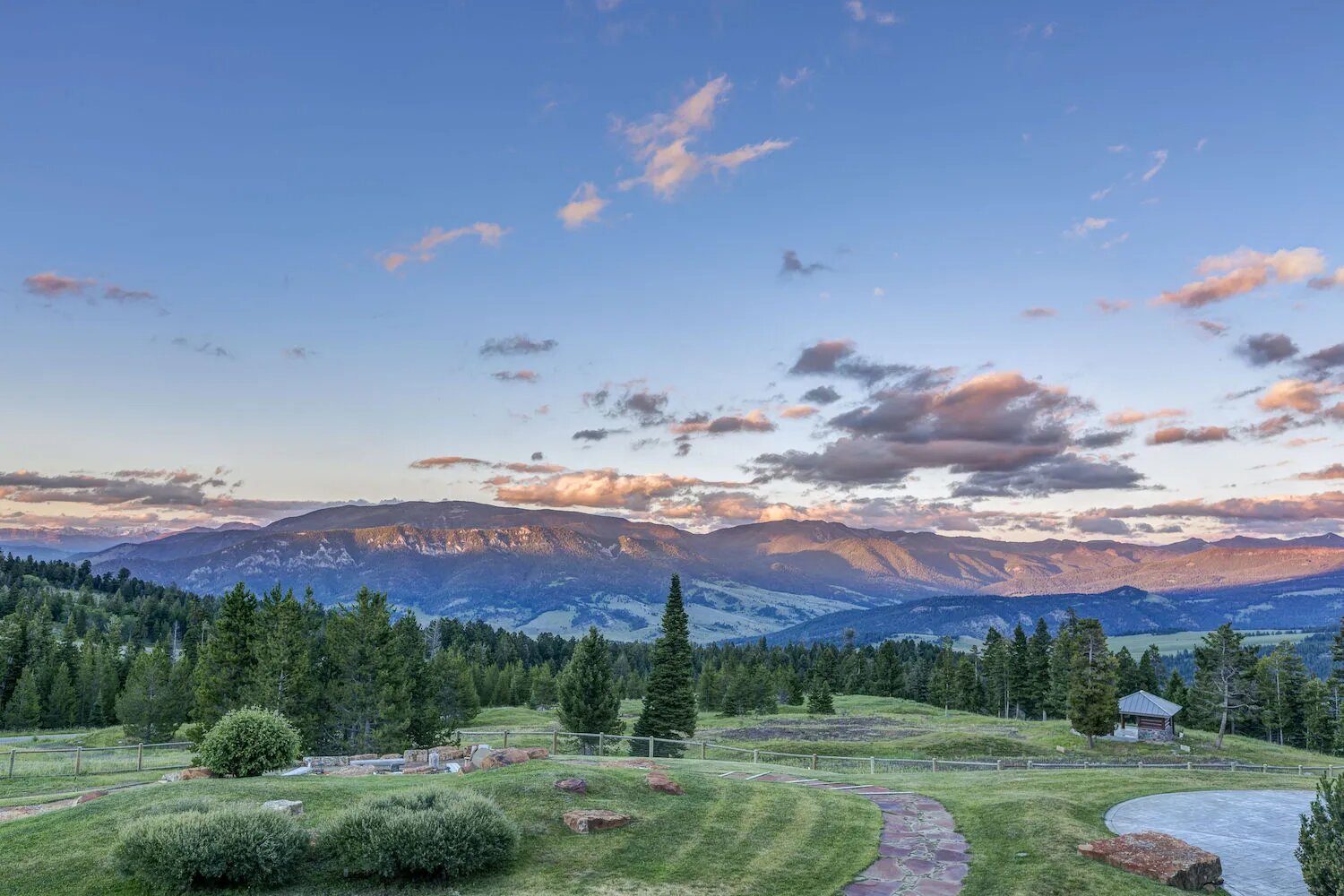 Are you ready to embark on an unforgettable adventure in the breathtaking wonderland of Big Sky, Montana? Nestled among the towering peaks of the Rocky Mountains, this charming town offers a plethora of incredible experiences for outdoor enthusiasts and nature lovers alike. From its vast wilderness and majestic landscapes to its world-class skiing, Big Sky has something for everyone. Whether you're seeking thrilling outdoor activities, peaceful moments surrounded by nature, or simply a place to unwind and rejuvenate, Big Sky has it all. Join us as we explore the 15 best things to do in Big Sky, Montana, and discover why this picturesque destination should be at the top of your travel bucket list.
Explore Yellowstone National Park
Did you know that Big Sky, Montana is located just a short drive away from the iconic Yellowstone National Park? With its geysers, hot springs, and incredible wildlife, a visit to Yellowstone is an absolute must when in Big Sky. Witness the majestic beauty of Old Faithful, hike the trails, and spot bison, wolves, and bears in their natural habitat.
Hit the Slopes at Big Sky Resort
Calling all winter sports enthusiasts! Big Sky Resort is known for its world-class skiing and snowboarding opportunities. With over 5,800 acres of skiable terrain and 4,350 feet of vertical drop, this resort is a paradise for snow lovers. Strap on your gear and get ready for an adrenaline-pumping adventure on the slopes.
Go Horseback Riding
Experience the beauty of Big Sky's wilderness on horseback. Take a guided trail ride through the stunning landscapes, trot along the rolling hills, and soak up the fresh mountain air. Whether you're a seasoned rider or a novice, horseback riding in Big Sky is an unforgettable experience.
Have a Relaxing Day at a Spa
After an action-packed day of adventures, treat yourself to a pampering session at one of Big Sky's luxurious spas. Indulge in a soothing massage, rejuvenating facial, or a calming yoga session. Let the stress melt away as you embrace the tranquility of the mountains.
Take a Scenic Drive along the Gallatin Canyon
Hop in your car and embark on a scenic drive along the breathtaking Gallatin Canyon. Marvel at the towering cliffs, lush forests, and the winding Gallatin River. Don't forget to stop by the picturesque viewpoints to capture some stunning photographs of the Montana wilderness.
Try Fly Fishing
Big Sky is a haven for anglers, with its pristine rivers and abundant fish population. Grab your fishing rod and embark on a fly fishing adventure. Whether you're a seasoned angler or a beginner, Big Sky offers a variety of fishing spots and experienced guides to ensure an unforgettable day on the water.
Go Hiking in the Spanish Peaks
The Spanish Peaks offer some of the most stunning hiking trails in the region. Lace up your hiking boots and explore the rugged beauty of this mountain range. From easy nature walks to challenging treks, the Spanish Peaks have something for hikers of all levels.
Experience Whitewater Rafting on the Gallatin River
Get your adrenaline pumping with a thrilling whitewater rafting trip down the Gallatin River. Navigate through exciting rapids, enjoy the scenic surroundings, and bond with your fellow rafters. This is an adventure you won't want to miss!
Visit the Lone Peak Tram
Ride the Lone Peak Tram to the summit and be rewarded with breathtaking panoramic views of the surrounding mountains. Take in the beauty of the vast landscape and capture some Instagram-worthy photos. On a clear day, you can even see three different states from the top!
Take a Wildlife Safari
Embark on a wildlife safari and get up close and personal with the fascinating wildlife of Big Sky. Spot majestic elk, graceful deer, and elusive mountain goats in their natural habitat. An experienced guide will lead you on this unforgettable journey through the wilderness.
Enjoy a Round of Golf
Spend a leisurely day on the greens at one of Big Sky's golf courses. With stunning mountain views as your backdrop, tee off and perfect your swing. Whether you're a seasoned golfer or a beginner, Big Sky offers courses to suit all skill levels.
Discover the History at the Museum of the Rockies
Delve into the rich history of the region at the Museum of the Rockies. Learn about the dinosaurs that once roamed Montana, explore exhibits on Native American culture, and discover the legacy of the famous Lewis and Clark expedition. This museum is a must-visit for history buffs.
Try Rock Climbing
Challenge yourself and conquer the towering cliffs of Big Sky with a rock climbing adventure. Whether you're a novice or an experienced climber, Big Sky offers a variety of climbing routes suitable for all levels. Feel the rush of adrenaline as you ascend to new heights.
Attend a Live Concert or Music Festival
Big Sky hosts a vibrant music scene, with live concerts and music festivals happening throughout the year. Immerse yourself in the lively atmosphere, tap your feet to the rhythm, and enjoy performances by talented local and international artists. Get ready to dance the night away!
Soak in the Beauty of Lone Mountain
Last but not least, don't miss the opportunity to simply soak in the beauty of Lone Mountain. Whether you choose to hike to the summit or enjoy the view from afar, this majestic peak will leave you in awe. Capture the moment and create lasting memories in the heart of Big Sky, Montana.
So there you have it, the 15 best things to do in Big Sky, Montana. From outdoor adventures to cultural experiences, this mountain town has something for everyone. Plan your trip and get ready to explore the wonders of Big Sky!
Conclusion
Big Sky, Montana offers an array of unforgettable experiences for nature lovers, adventure seekers, and outdoor enthusiasts. Whether you're visiting in the summer or winter, this picturesque destination never fails to impress. From exploring the vast wilderness to indulging in adrenaline-pumping activities, there's something for everyone in Big Sky.
Immerse yourself in the breathtaking beauty of the area by hiking along scenic trails, fishing in pristine rivers, or simply unwinding amidst the stunning landscapes. For thrill-seekers, skiing down the slopes of the legendary Big Sky Resort or embarking on thrilling whitewater rafting adventures are a must.
Don't miss out on exploring the charming town center, where you can discover local shops, dine in exceptional restaurants, or soak in the vibrant community atmosphere. And if you're a wildlife enthusiast, keep your eyes peeled for opportunities to spot majestic creatures like bears, elk, and moose.
With its natural wonders, exciting activities, and captivating charm, Big Sky, Montana is a destination that will exceed your expectations and leave you with memories to last a lifetime.
FAQs
Q: When is the best time to visit Big Sky, Montana?
A: The best time to visit Big Sky depends on your preferences. Summer offers pleasant temperatures for outdoor activities like hiking and fishing, while winter is perfect for skiing and snowboarding.
Q: What are the top attractions in Big Sky, Montana?
A: Some of the top attractions in Big Sky include Big Sky Resort, Lone Peak, Ousel Falls Park, Beehive Basin Trail, and the Yellowstone National Park.
Q: Are there any opportunities for wildlife viewing in Big Sky?
A: Yes, Big Sky is home to a diverse range of wildlife. Keep your eyes peeled for bears, elk, moose, and various bird species. It's always best to view wildlife from a safe distance and adhere to park regulations.
Q: What outdoor activities can I enjoy in Big Sky?
A: In Big Sky, you can enjoy activities such as hiking, fishing, mountain biking, skiing, snowboarding, whitewater rafting, horseback riding, and wildlife spotting.
Q: Can I visit Big Sky on a day trip?
A: While it is possible to visit Big Sky on a day trip, it is recommended to plan for a longer stay to fully experience all that this remarkable destination has to offer.