15 Best Things To Do In Bozeman, Montana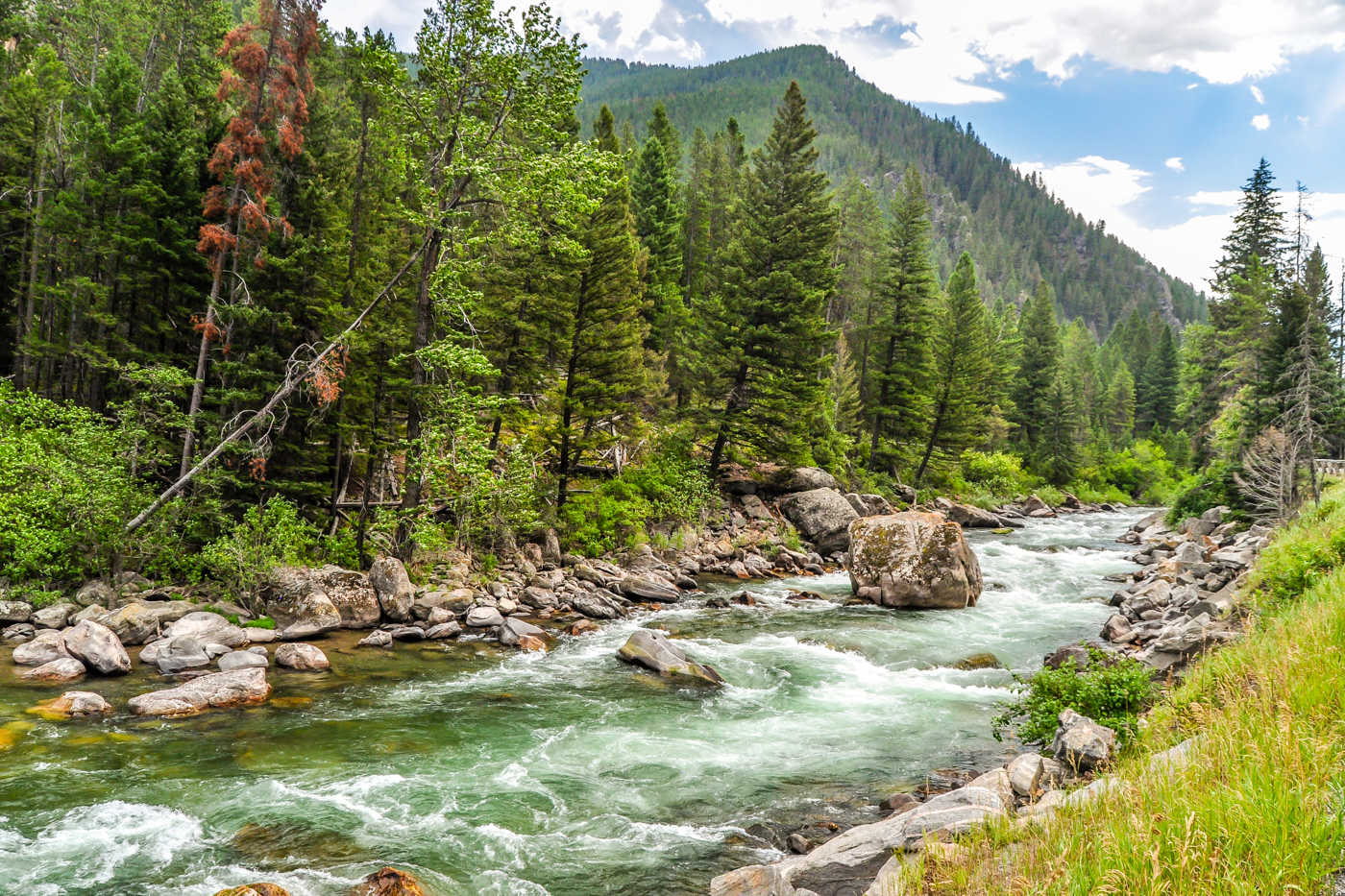 Bozeman, Montana, nestled amidst the stunning Rocky Mountains, is a destination that offers abundant outdoor adventures and a charming small-town atmosphere. Whether you are an adrenaline junkie seeking thrilling outdoor activities or a nature lover yearning to explore picturesque landscapes, Bozeman has something for everyone. With its rich history, vibrant arts scene, and friendly locals, this city has earned its reputation as an outdoor enthusiast's paradise.
In this article, we have compiled a list of the 15 best things to do in Bozeman, Montana. From hiking through picturesque trails, skiing on pristine slopes, to immersing yourself in the local culture and cuisine, Bozeman is sure to captivate your senses. Whether you are visiting for a weekend getaway or planning an extended vacation, these activities will ensure that you make the most of your time in this enchanting Montana city.
Explore the Gallatin History Museum
Immerse yourself in the rich history of Bozeman at the Gallatin History Museum. Discover fascinating exhibits showcasing the area's Native American heritage, pioneer life, and mining history. Don't miss the Old West exhibits that bring the Wild West era to life.
Hike in Hyalite Canyon
Embark on an unforgettable adventure in Hyalite Canyon. With its breathtaking waterfalls, scenic trails, and stunning mountain views, this outdoor paradise offers endless opportunities for hiking, picnicking, camping, and wildlife spotting.
Visit the Museum of the Rockies
Delve into the world of dinosaurs and explore fascinating exhibits at the Museum of the Rockies. Marvel at one of the largest collections of dinosaur fossils in the United States, including the famous Tyrannosaurus rex specimen, "Big Mike."
Take a Trip to Yellowstone National Park
Make sure to carve out some time to visit the iconic Yellowstone National Park, located just a short drive from Bozeman. Witness the majestic geothermal features, such as the erupting Old Faithful geyser, and get up close with the abundant wildlife that calls the park home.
Enjoy Outdoor Activities at Big Sky Resort
Experience the thrill of skiing, snowboarding, or hiking at Big Sky Resort. With its vast ski slopes, scenic chairlift rides, and picturesque mountain vistas, this renowned resort offers something for every outdoor enthusiast.
Indulge in Local Cuisine at the Montana Ale Works
Treat your taste buds to a delicious meal at the Montana Ale Works. This popular restaurant features a wide selection of local craft beers and mouthwatering dishes made with fresh, locally sourced ingredients.
Explore the Downtown Bozeman Historic District
Take a leisurely stroll through the charming streets of the Downtown Bozeman Historic District. Admire the beautifully preserved historic buildings, and browse through the unique shops, art galleries, and boutiques that line the streets.
Discover the American Computer & Robotics Museum
Uncover the fascinating history of computers and robotics at the American Computer & Robotics Museum. Explore interactive exhibits and learn about the advancements in technology that have shaped the world we live in today.
Go Fly Fishing on the Gallatin River
Grab your fishing gear and head to the renowned Gallatin River for a day of fly fishing. Known for its excellent trout fishing opportunities and picturesque surroundings, this river is a favorite among fishing enthusiasts.
Immerse in Nature at the Palisade Falls
Experience the beauty of Palisade Falls, a stunning waterfall nestled in the Hyalite Recreation Area. Take a hike through the lush forest to reach the falls and marvel at the cascading water as it plunges down the rocky cliffs.
Visit the Emerson Center for the Arts & Culture
Take in some local art and culture at the Emerson Center. This vibrant arts hub hosts exhibitions, concerts, and performances, showcasing the talent of local artists and musicians.
Attend a Montana State University Event
Check out the events calendar of Montana State University and catch a game or attend a lecture or concert. Immerse yourself in the vibrant energy of the university campus and support the Bobcats!
Relax at Bozeman Hot Springs
Pamper yourself with a relaxing soak in the natural hot springs at Bozeman Hot Springs. Enjoy the therapeutic benefits of the mineral-rich waters and unwind after a day of exploration.
Explore the Lava Lake Trail
Hike the scenic Lava Lake Trail and be rewarded with breathtaking views of the surrounding mountains and the pristine Lava Lake. This moderate-level trail is perfect for nature lovers and hiking enthusiasts.
Take a Guided Wildlife Safari Tour
Embark on an exciting wildlife safari tour and get a chance to see the incredible wildlife that inhabits the area. From elk and bison to wolves and bears, this guided tour offers unparalleled opportunities for wildlife spotting and photography.
Conclusion
In conclusion, Bozeman, Montana offers a plethora of exciting activities and attractions for visitors to enjoy. From exploring the stunning natural landscapes of Yellowstone National Park and the Gallatin National Forest, to immersing yourself in the rich cultural heritage of the Museum of the Rockies, there is something for everyone in this charming city. Whether you're an outdoor enthusiast, a history buff, or simply seeking a relaxing getaway, Bozeman has it all. Don't miss out on the opportunity to experience the best of Montana's beauty and charm. Plan your trip to Bozeman today and create unforgettable memories in this magnificent destination.
FAQs
1. What is the best time to visit Bozeman?
The best time to visit Bozeman is during the summer months, from June to August, when the weather is pleasant and outdoor activities are in full swing. However, Bozeman's scenic beauty and recreational opportunities can be enjoyed year-round, with each season offering unique experiences.
2. Are there any hiking trails near Bozeman?
Absolutely! Bozeman boasts an abundance of hiking trails suitable for all levels of hikers. The Hyalite Canyon, with its numerous trails and stunning waterfalls, is a popular hiking destination. The Bridger Mountains also offer a wide range of hiking options with breathtaking views.
3. What are some must-visit attractions in Bozeman?
Some must-visit attractions in Bozeman include the Museum of the Rockies, where you can delve into the region's rich history and discover fascinating dinosaur exhibits. Yellowstone National Park, located just a short drive away, is another must-visit destination with its geothermal wonders and incredible wildlife.
4. Are there any winter activities in Bozeman?
Absolutely! Bozeman is a winter paradise with ample opportunities for skiing, snowboarding, snowshoeing, and ice climbing. The nearby Big Sky Resort and Bridger Bowl Ski Area are popular destinations for winter sports enthusiasts.
5. What is the local cuisine like in Bozeman?
Bozeman offers a vibrant culinary scene with a focus on fresh and locally sourced ingredients. You can indulge in delicious farm-to-table dishes, craft beers from local breweries, and mouthwatering Montana beef. Be sure to try huckleberry-infused treats, a local specialty.