Explore the 11 Amazing National Scenic Trails in the United States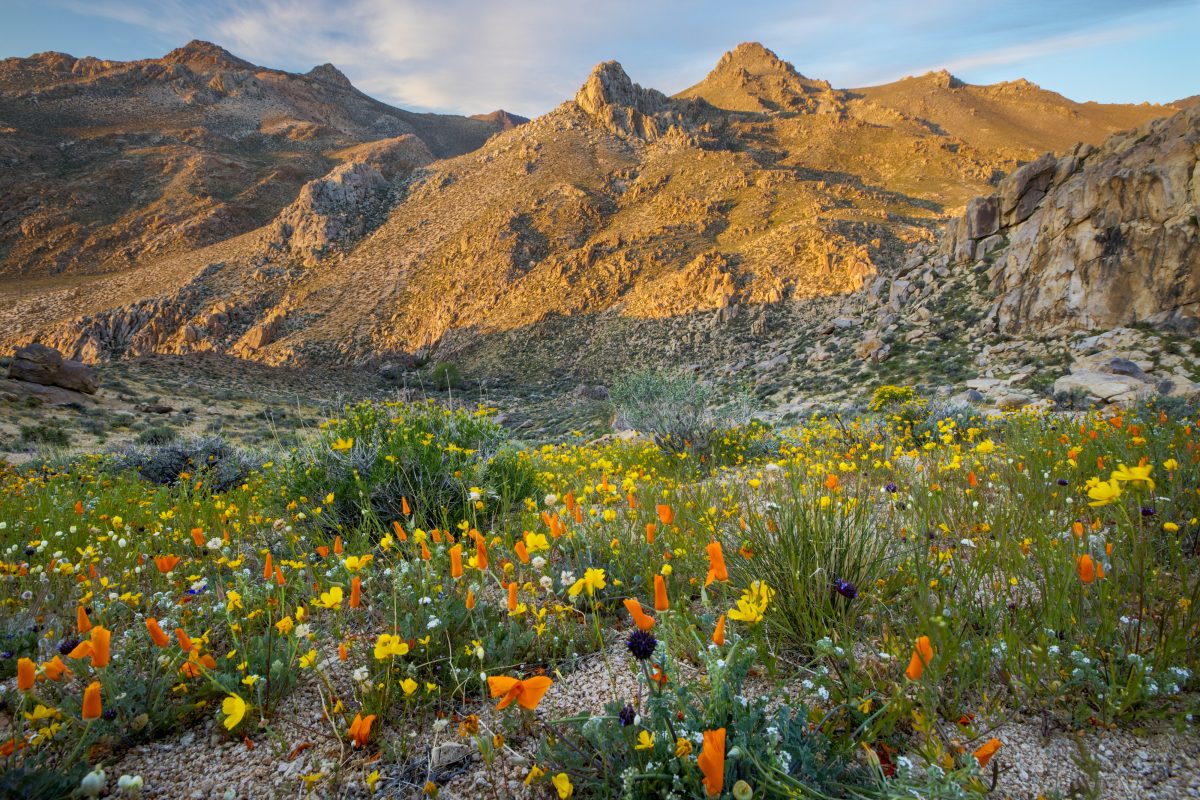 The United States is home to eleven magnificent National Scenic Trails. These eleven footpaths vary in length and landscape. However, they all offer visitors a chance to experience some of the most iconic natural wonders of North America. From towering snow-covered mountains, wildflower-covered prairies, and ancient woodlands to mesmerizing waterfalls, brooks, and thriving tidal zones, the National Scenic Trails are real national treasures.
Whether you want to embark on an hour-long hike or a six-month trek, there is a trail for every type of hiker, biker, and horseback rider. There are plenty of opportunities to camp in the backcountry or stay in a charming log cabin if you want to spend more than a day on the trail. With so many trails to choose from, it is likely that there is one near or in your home state!
1.
Travel The Mountainous Appalachian Trail
The Appalachian Trail is a 2,190-mile footpath that runs from Georgia up through North Carolina, Tennessee, Virginia, West Virginia, Maryland, Pennsylvania, New Jersey, New York, Connecticut, Massachusetts, Vermont, New Hampshire, and ends in Maine. Hiking the entire trail is a feat that only one and four hikers who attempt to complete it successfully. To walk the Appalachian Trail from tip to tip takes between five and seven months. Fortunately, there are dozens of day and multi-day hikes for those who don't have five to seven months to take off or the desire to walk such a grueling distance.

This incredibly beautiful and diverse trail system passes through eight national forests, six national parks, and numerous state parks. There are a lot of things to consider before setting off into the woods though. Even if you are only doing a day-hike, you need to be prepared with the proper clothing and gear, sufficient water and food, and an understanding of the potential dangers that are naturally present in the wilderness.

The trail is open year-round, but most hikers prefer to set off on their chosen trail journey late in the spring through the early fall. Weekends and holidays tend to be far busier than the weekdays, as well.
2.
Explore The History Of The Arizona Trail
Spanning the distance of the entire state, the Arizona Trail is 800-miles of rugged beauty. It is referred to as the backbone of Arizona. The trail winds through deserts, forests, mountains, and canyons, as well as several cultural and historical sites. Traversing the entire trail is an incredible way to experience all that Arizona has to offer on the nature side of things. Of course, walking 800-miles isn't for everyone! Don't worry, though, 43 different passages make up the Arizona Trail so you can walk, bike, or horseback ride for as long or as little as your heart desires.

The Arizona Trail crosses the Gila River and continues through the Superstition Mountains, Mazatzal Wilderness, Mogollon Rim, and the San Francisco Peaks. The trail north even takes you all the way to the Grand Canyon! The various landscapes and natural features that are part of the Arizona Trail are absolutely breathtaking.

If you complete the entire 800-miles, whether in one continuous hike or over several years, you can submit a form to have your name added to the official list of finishers. You can also receive a copper-plated belt bucket and a finisher's sticker in recognition for your grand accomplishment.

3.
Walk Through The History Of The Continental Divide Trail
The Continental Divide Trail was established in 1978. This 3,100-mile footpath crosses through five states along the Rocky Mountains. This trail is commonly referred to as the backbone of America. To hike from the start in New Mexico to the end in Montana, would take six months if you walked 17-miles a day. If a thru-hike isn't what you are after, there are plenty of day and multi-day hikes that range from two miles to two hundred miles.

As diverse as it is beautiful, the Continental Divide Trail is perfect for not only hiking, but mountain biking, horseback riding, and even cross-country skiing in the winter. Camping is also very popular. There is nothing quite like sleeping deep in the wilderness below a dense carpet of stars!
As with any wilderness hiking excursion, it is essential to make the necessary preparations before setting off on your adventure, even if you are just hiking for the day. There is quite a lot of wildlife that lives on this trail system. So, make sure you maintain keen spatial awareness to avoid sneaking up on a bear, mountain lion, or a wolf!
4.
Smell The Fresh Air Around The Florida Trail
Florida is a long state! Running from north to south is an impressive 1,300-mile footpath where you can walk from one end of Florida to the other. The Florida Trail is divided into four regions. However, it can be continuously hiked from top to bottom or vice versa if you are particularly ambitious. Each region of the trail is unique and walking through all four, either continuously or over a series of separate hikes, will present you with a comprehensive picture of Florida's incredible and diverse terrestrial landscape.

In the north, you will hug the Gulf of Mexico and walk along creekside hammocks, rolling sandhills, sparkling white beaches, and pine-lined estuaries. A bit more south you will find flatwood forests, spring-fed rivers, and old plantations and civil war battlefields that date back to the 1700s. As you progress into the central region, your walking path will include palmetto and pine flatwoods, wildflowers, and floodplain forests. In the south, the landscape changes to sawgrass prairies, hardwood hammocks, and dwarf cypress swamps.

As you can see, the Florida Trail has a lot to offer in the way of diversity!

5.
Have A Chill Time On The Ice Age Trail
Over 10,000 years ago a massive glacial flow carved through Wisconsin and created the state's gorgeous modern landscape. The Ice Age Trail currently stretches more than 600-miles, but there are an additional 500-miles of unmarked connecting routes. This trail offers the best hiking opportunities in all of Wisconsin.
More than one million people walk some or all of the Ice Age Trail every year. The trail is ideally suited for backpacking during the warm months and snowshoeing during the snowy months. There are even sections that are open to cross-country skiing during the winter.

The Ice Age Trail winds through prairies and ancient forests and alongside thousands of rivers and lakes. The trail is open year-round, and each season has something different to offer visitors. This region of the United States is one of the best places to observe landforms that were created by continental glaciation.

6.
Explore The Natchez Trace Trail
This national scenic trail is shared between Alabama, Tennessee, and Mississippi. The 450-mile footpath is broken up into five trails. This particular footpath is an old one and is referred to as the lifeline through the Old Southwest. Native Americans and early settlers once frequently used this trail. The five maintained trails don't actually cover the entire 450-mile footpath though. Today, the trails only make up about 60 of the 450-miles. This is a great trail system, though for day hikes.

While most of the trails are restricted to only foot traffic, there are sections that are open to horseback riding. However, the biggest potential dangers on this trail are poison ivy, ticks, fire ants, and venomous snakes. So, make sure you are vigilant about what your body touches as you are you walking. But if you stay on the path, you roam through the Natchez Trace Trail will likely be wonderfully serene.

7.
New England National Scenic Trail
The New England National Scenic Trail is a 215-mile footpath that is made up of the historic Mattabesett, Metacomet, and Monadnock trail systems. This continuous route crosses through 41 communities in Connecticut and Massachusetts. A walk on this path will take you across mountain ridges, up summits, through forested meadows and wetlands, and by lakes, creeks, and waterfalls. You will also pass through colonial historical landmarks, rural towns, and agrarian lands. A walk down this path is a walk through some of the best of New England's natural treasures.

For those with a self-competitive edge, you can sign up for the New England Trail 50 or 100 challenge. If you complete 50 or 100 miles of the New England Trail in one calendar year, you will receive a special limited-edition trail patch. In 2018, 340 people completed the challenge and logged in a collective 17,000 miles!

8.
See The Scenery Along The North Country Trail
The North Country Trail is the longest of the eleven National Scenic Trails in the United States. This expansive trail system stretches 4,600 miles through eight states from North Dakota to Vermont. Within the 4,600 miles, there are ten national forests, a national grassland, and federal, state, and public lands. You can opt to explore trails in the eight individual states (Michigan, Wisconsin, Minnesota, North Dakota, New York, Pennsylvania, Vermont, and Ohio) or cross through them all.
A hike along this footpath will take you near three of the Great Lakes, over rivers, through the Adirondacks, and past thriving farmlands. While day-hikes are a great option, backpacking and camping are very popular.

9.
Stretch Out Along The Pacific Crest Trail
The Pacific Crest Trail spans 2,650 miles from Mexico to Canada crossing through California, Oregon, and Washington. Along this long trail system, there are 57 major mountain passes, 19 canyons, more than 1,000 lakes, five national monuments, five state parks, six national parks, 25 national forests, and 48 federal wilderness areas. The flora, fauna, and diverse landscapes will take your breath away.

For the John Muir lovers out there, there is a trail dedicated to him! The John Muir Trail is world-recognized as having some of the best mountain scenery in the world. This section of the Pacific Crest Trail is also known for having some of the mildest and most pleasant weather of any significant mountain range in the world. The John Muir Trail is a 211-mile trail. It takes you along Yosemite National Park, Sequoia National Park, and Kings Canyon.

To walk the entire Pacific Crest Trail takes around five months if you are covering 30 miles a day. This is a feat that is attempted by many but completed by few. The cost of completing a thru-hike can range from $4,000 to $8,000 and requires a lot of planning. But for the ultra-determined, it is a priceless adventure of a lifetime!
10.
Trek The Pacific Northwest Trail
The newest of the eleven National Scenic Trails, the Pacific Northwest Trail is said to be one of the most rugged long-distance trails in the world. This 1,200-mile footpath starts at the Continental Divide and goes all the way to the Pacific Ocean. The trail crosses through three national parks, seven national forests, and seven mountain ranges. The views and the scenery are absolutely spectacular, regardless of which portion of the trail you walk along.

The Pacific Northwest Trail is home to some of the most iconic North American wildlife including grizzly and black bears, wolves, wolverines, lynx, mountain lions, moose, elk, deer, raccoons, picas, and bald eagles. Along the oceanside of the trail, tide pools are home to a beautiful collection of starfish, sea anemones, and shellfish. If you find yourself along the Pacific Ocean, keep your eyes open for orcas!
11.
Potomac Heritage National Scenic Trail
The Potomac Heritage National Scenic Trail connects five geographical provinces, three states (Maryland, Virginia, and Pennsylvania), the District of Columbia, and two major watersheds. While many visitors hike their way through the trail, there is also the option to bike between the Chesapeake Bay and the Alleghenies.
Another popular way to explore this stunning region of the United States is via kayak. You can paddle the Potomac River or the Youghiogheny River. There are dozens of different trails to choose from depending on where you want to start and end. Additionally, the choice of trail also depends on how long you want to hike.

This enchanting National Scenic Trail is open year-round. And, any time of the year is a great time of the year to take a walk or paddle along the Potomac Heritage National Scenic Trail!