Top 10 Wisconsin State Parks You Must Visit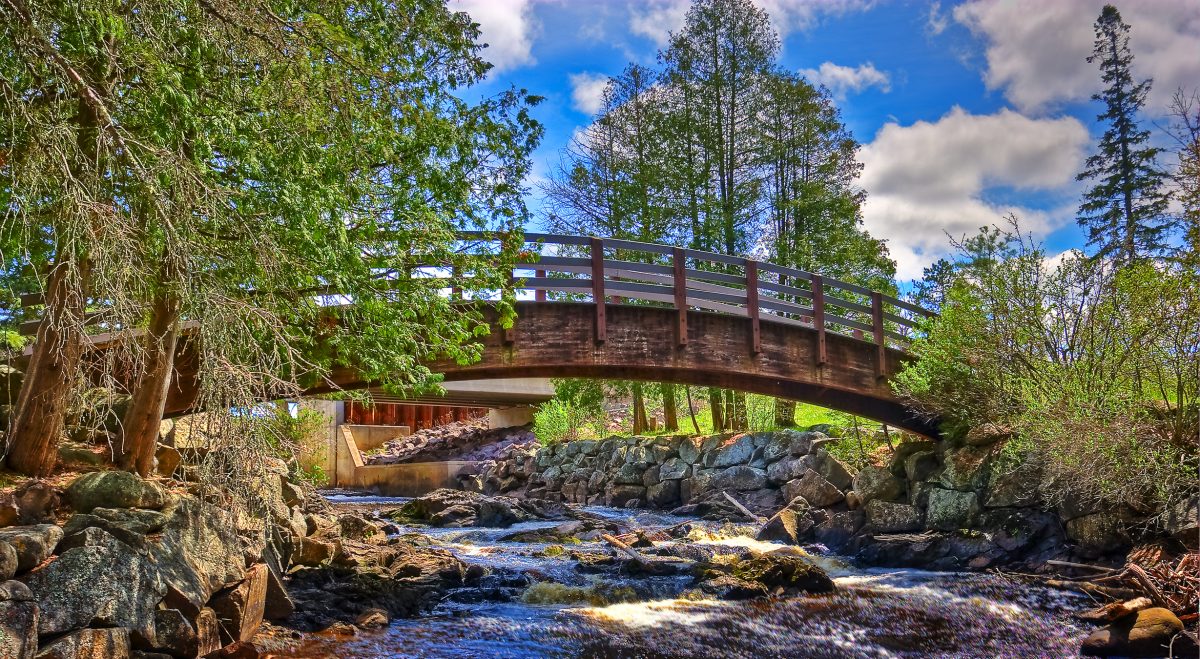 Are there any state parks in Wisconsin? If you know how beautiful the Badger State is, the answer might surprise you. One of the strangest things about America's national park system is that it's unevenly spread.
Some states, like California for example, brim over with national parks. Famous places like Yosemite, Sequoia, and Joshua Tree. California has nine parks in the US National Park system, while poor old Wisconsin has none. That's right. There are no national parks in Wisconsin. We understand how California can have nine national parks. It's a state full of natural beauty, from the High Sierras to ancient redwood groves, where you'll find the oldest trees on earth.
However, Wisconsin isn't exactly ugly either. Anyone who knows Wisconsin can tell you. They can wax lyrical about hiking through the north woods, the great stretch of forest that once covered half of Canada and the US, from Minnesota to Vermont. You'll find moose up in the Wisconsin north woods, and a sense of peace that only comes from backpacking through true wilderness. Read on for some of our favorite Wisconsin State parks and other attractions.
Fun Fact: Those insiders who know Wisconsin can also tell you about the lakes. People call next-door Minnesota "the land of 10,000 lakes", but Wisconsin has more.
1.
Hike Through Apostle Islands National Lakeshore

What the State of Wisconsin might lack in national parks, it makes up for with the Apostle Islands National Lakeshore. Operated by the National Park Service, these islands in Lake Superior makeup one of only three designated National Lakeshores in the United States.
There are 22 Apostle Islands, 21 of which make up the National Lakeshore. Each island has its own unique qualities, from Stockton Island with its black bears (the National Park services says Stockton Island has one of the greatest concentrations of black bears in North America) to Devil's Island with its spectacular sea caves.
The Apostle Islands are also famous for its historic lighthouses, some dating back to the mid-19th century. The National Park Service looks after nowhere else in America with more lighthouses than the Apostle Islands. A lighthouse boat tour is one of the most popular things to do in the Apostle Islands.
Boats are important here, and boat tours make up a bulk of the activities. Other things to do on the water include kayaking, canoeing, sailing, and fishing. 19 of the Apostle Islands offer camping, with various levels of facilities at different sites.
The National Lakeshore also includes some of mainland Wisconsin, where you'll also find camping options and some great hiking along the Lakeshore Trail. Here, cliffs and caves abound. Hiking on the islands is also a popular activity for visitors.
The Apostle Islands National Lakeshore is open year-round, although some remote islands can be inaccessible in bad weather.
Bayfield, Wisconsin is the gateway town to the Apostle Islands, and home to the National Lakeshore's main visitor center.
2.
Take A Boat Ride In Big Bay State Park
We mentioned there were 22 Apostle Islands, 21 of which make up the Apostle Islands National Lakeshore. Curious minds might like to know about the 22nd island, the odd Apostle out.
Well, that odd island is Madeline Island, the largest Apostle Island, and the only one with a significant population. But it's not all tourist shops, hotels, and the bustle of smalltown America on Madeline Island. About one-fifth of this Apostle Island comprises Big Bay State Park, a favorite recreation spot of Wisconsinites.
Big Bay offers an easier-to-reach Apostle Islands experience, with a beautiful Sake Superior beach, perfect for summer swimming and sunbathing. You'll also find seven miles of hiking trails, with camping, fishing, and kayaking all popular. The Big Bay State Park is also a favorite with birdwatchers.
Access to Big Bay State Park is easy once you're on Madeline Island. You can reach the island by ferry from Bayfield, Wisconsin, where you'll arrive in the main town of La Pointe.
From here it's a short drive counterclockwise on the Middle Road and two miles on the Hagen Road. Although camping is available at Big Bay State Park – 60 campsites in all! – many people visit as a day trip and stay in La Pointe itself.
3.
Go Trekking Through The Wisconsin Ice Age Trail
Alongside the Apostle Islands National Lakeshore, the US National Park Service also has another jewel to take care of in the state of Wisconsin.
One of America's 13 National Scenic Trails, the Wisconsin Ice Age Trail provides 1,200 miles (1,900 kilometers) of hiking. The trail begins in the state's northwest, heads east and down through Central Wisconsin, and then does a u-turn and heads back north up into the Door Peninsula. On a map, it looks like the state of Florida.
The route of the trail roughly follows the limits of glaciation during the last Ice Age. Sites along with the trail highlight the topography of the land as affected by the retreating glaciers over 12,000 years ago.
For more information on the Wisconsin Ice Age Trail, and to check out recommended hikes along the trail in your part of the state, check out the Ice Age Trail Alliance website.
4.
Hike The Devilish Trails In Devil's Lake State Park
The Devil's Lake State Park sits in the southern central part of Wisconsin, close to the Wisconsin River, and accommodates around 12 miles of the Ice Age Trail.
With over three million visitors a year, Devil's Lake is the most visited state park in Wisconsin. It's also the largest, with over 9,000 acres of pristine forest, rock formations, glacial features, and Devil's Lake itself. The lake covers 369 acres and is popular year-round for fishing, boating, canoeing, and kayaking. During the summer months, Devil's Lake is warm enough to swim in, and scuba diving is also popular here.
Devil's Lake State Park boasts almost 30 miles of hiking trails of all different levels, including 1.5 miles designated for disabled people. Mountain and trail bikers also come here to ride the Upland Trail Loop. The park has three designated campsites.
Open year-round, Devil's Lake is also popular in the wintertime with cross-country skiers and snowshoers. About three miles south of the city of Baraboo, Wisconsin, the park opens from 6:00 AM to 11:00 PM.
5.
Slide Down To Willow River State Park
The Willow River State Park is an easy drive from the Minneapolis-St. Paul metropolitan area across the St. Croix River in the neighboring state of Minnesota. This easy access makes Willow River one of Wisconsin's most popular state parks. The crown jewel of Willow River has one reason to keep people coming; the Willow Falls Waterfall. Sometimes described as a "mini-Niagara Falls", it's nestled deep inside a 200-foot gorge.
Willow Falls makes a perfect spot to hike to, and once there, and even more perfect spot to capture with your phone for Instagram. Rock climbers will like this state park, too. Getting to the Willow River State Park is easy. It lies north of Hudson, Wisconsin, a city on I-94 next to the Saint Croix River. Once you come off I-94 heading east out of Hudson, turn north on US Highway 12.
6.
Explore Hemlock Draw State Natural Area
This state natural area lies west of the Devil's Lake State Park and offers a less visited, more sedate experience. This small natural area is perfect for woodland hikes along its two-and-a-bit mile loop. Chances are you'll find yourself alone here, with nothing but the sounds of nature to enjoy.
For true nature lovers who don't need big spectacular sights to see and want to connect with the forest in a pristine setting, Hemlock Draw should be a place to put on your bucket list. Getting to Hemlock Draw isn't the easiest – this is true rural Wisconsin here.
But the closest village is Leland, Wisconsin. From there, you'd head north two miles on Hemlock Road to Reich Drive. Then it's about half a mile to the natural area entrance.
7.
Venture Through Natural Bridge State Park
And talking of Leland, Wisconsin, you can't be in this neck of the woods without checking out the Natural Bridge State Park, which sits less than a mile out of town. This small, unstaffed, state park is where you'll find Wisconsin's largest natural arch, a magnificent sandstone formation.
Underneath this arch is a rock shelter used by native peoples as far back as 12,000 years ago when the glaciers were retreating from Wisconsin at the end of the Ice Age.
Outside of the natural arch and rock shelter, you'll find a nature walk with signs offering information on how the native people around here used plants and another two-mile hiking trail. They do not permit camping in this state park. The Natural Bridge State Park is open from 6:00 AM to 11:00 PM all year.
8.
Float Down Wisconsin Interstate Park
Wisconsin's oldest state park lies on the St. Croix River, across from the Minnesota state park of the same name. Together, both parks protect a beautiful stretch of the Saint Croix River.
This stretch of the river, a gorge called the Dalles of St. Croix, is part of the Saint Croix National Scenic Riverway system. The St. Croix runs fast and clear and deep through the gorge, with pine-clad cliffs either side.
This is also the western end of the Wisconsin Ice Age Trail, which provides a part of the over nine miles of hiking trails available in this state park. Two campsites cater to anyone who wants to overnight under the stars.
9.
Have An Adventure In Chequamegon-Nicolet National Forest
If you're looking for a true north country experience, then the Chequamegon-Nicolet National Forest will steer you right. This huge (1.5 million acres) expanse of northern Wisconsin north woods is home to elk, moose, wolves, deer, black bears, beavers, and many forest creatures.
You come here to hike, fish, hunt, camp, ski, and swim. It's an outdoors person's paradise and one of the best natural experiences you'll find anywhere in the United States.
10.
See All Things Beautiful In Newport State Park
The Door Peninsula sticks out into Lake Michigan like a petulant lower lip. It separates the lake's main body from Green Bay, a narrow arm of water culminating in the industrial city of Green Bay, Wisconsin.
But there's nothing industrial about a drive up the Door Peninsula. This narrow sliver of land boasts cliffs, sand dunes, and forests. This is a beautiful part of Wisconsin, with no less than five different state parks – amazing for a piece of land this size. While the Peninsula State Park is more famous and receives more visitors, it's the isolation of Newport that draws the more discerning visitor in.
Newport State Park is Wisconsin's only state-designated wilderness, sitting near the tip of the Door Peninsula. You can't go much further up without ending up in Lake Michigan. Hike the 30 miles of trails available through thick pine forests and emerge onto rugged, rocky beaches. Also, with 11 miles of lakeshore to play on, kayaking is also a popular pastime in Newport.
Another amazing thing about Newport State Park is its status as a "dark sky park". This means no light pollution, giving astronomers and star lovers a place to look up and marvel at the solar system.
People come to Newport just to view the sky at night, and if they're lucky, they may get a good eyeful of the Northern Lights. Newport State Park is open year-round from 6:00 AM to 11:00 PM with backpack camping available. That means you have to hike into your campsite, rather than drive.
From its 820 mile coastline on the Great Lakes of Michigan and Superior to hidden, nameless lakes deep in the North Country woods, Wisconsin has water lovers covered. Think pine trees and rocky shores with beavers and bears. So although there are no national parks in Wisconsin, consider that an oversight. Not a reflection on the splendor of the state.
There are so many more places, so many more state parks and areas of outstanding natural beauty. In the end, it doesn't matter if there are no national parks in Wisconsin. What's there is more than enough.