15 Best Things to Do in Lake Tahoe, CA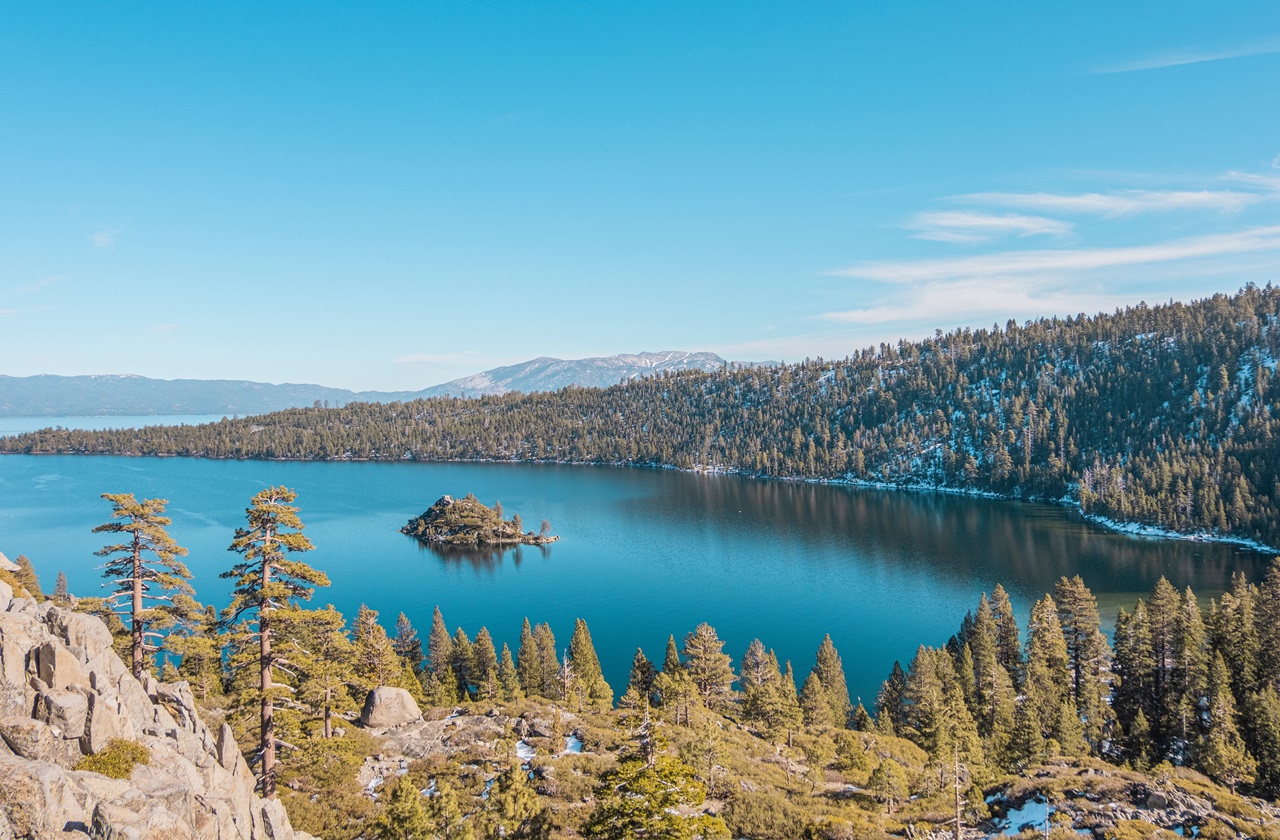 Lake Tahoe is simply one of the best places that America has to offer. Straddling the border between California and Nevada, it is the largest alpine lake in North America. Lake Tahoe is also one of the most visited destinations in the country, welcoming more than 2 million visitors every year. Because of its massive size and area, there are plenty of things to do in Lake Tahoe no matter the season. You can go to ski resorts in Lake Tahoe in winter, or cruise down the lake in summer. There are also plenty of hotels and accommodation for couples, families, and even solo travelers.
If you're planning to visit Lake Tahoe, look no further and continue reading! We got everything covered: from the best season to visit, where to stay, and the best things to do in Lake Tahoe.
Where Exactly Is Lake Tahoe?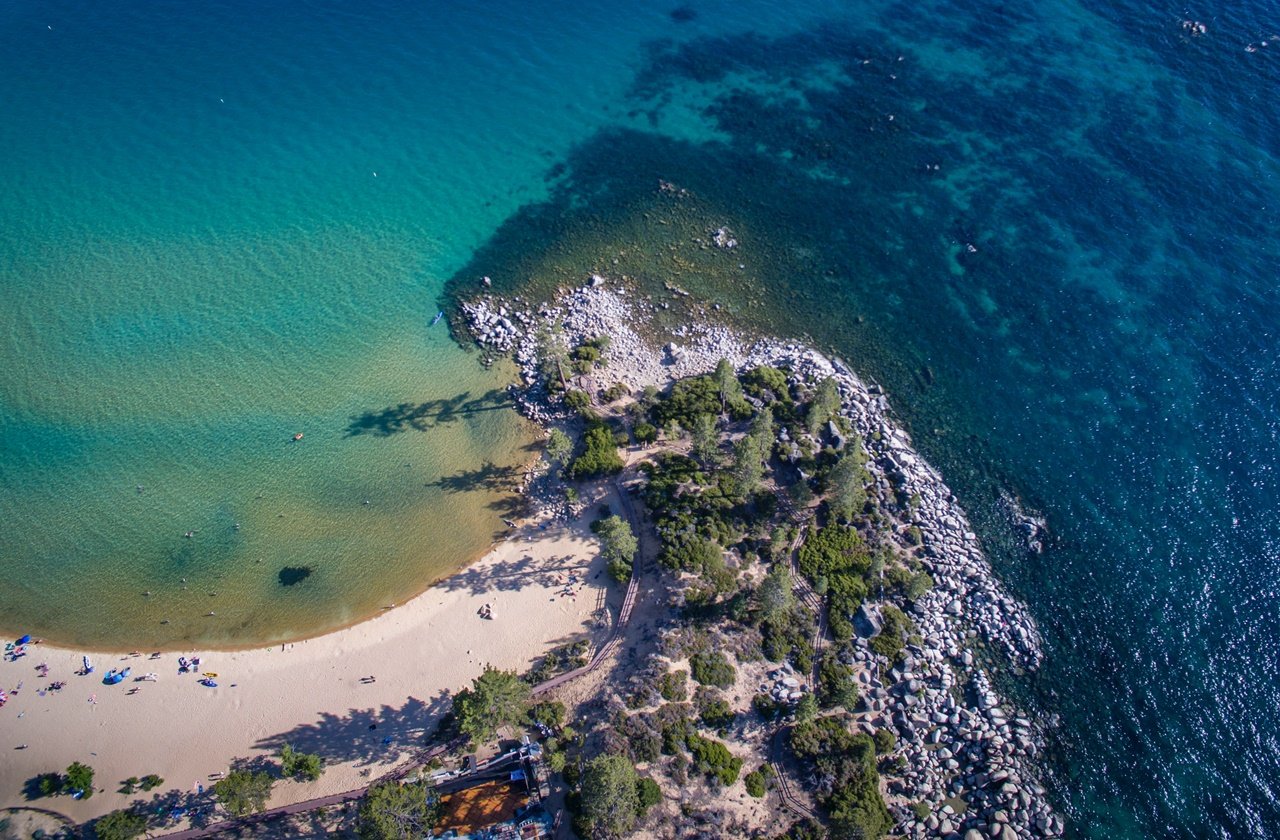 Photo by Stephen Leonardi on Unsplash
Located in the Sierra Nevada mountain range, Lake Tahoe lies between the northeastern side of California and west of Nevada. Two-thirds of the lake's shoreline is in California, while the rest is in Nevada. Towns that are in the Nevada border include Stateline and Incline Village. On the other hand, cities like Tahoe City, South Lake Tahoe, and Kings Island are on the California side of the lake.
If you're coming from San Francisco, Lake Tahoe is a 3.5-hour drive. Otherwise, you can just fly into Reno-Tahoe International Airport like many other tourists. Take note that if you'll be driving during winter, snow conditions might affect your travel time.
When Should I Visit Lake Tahoe?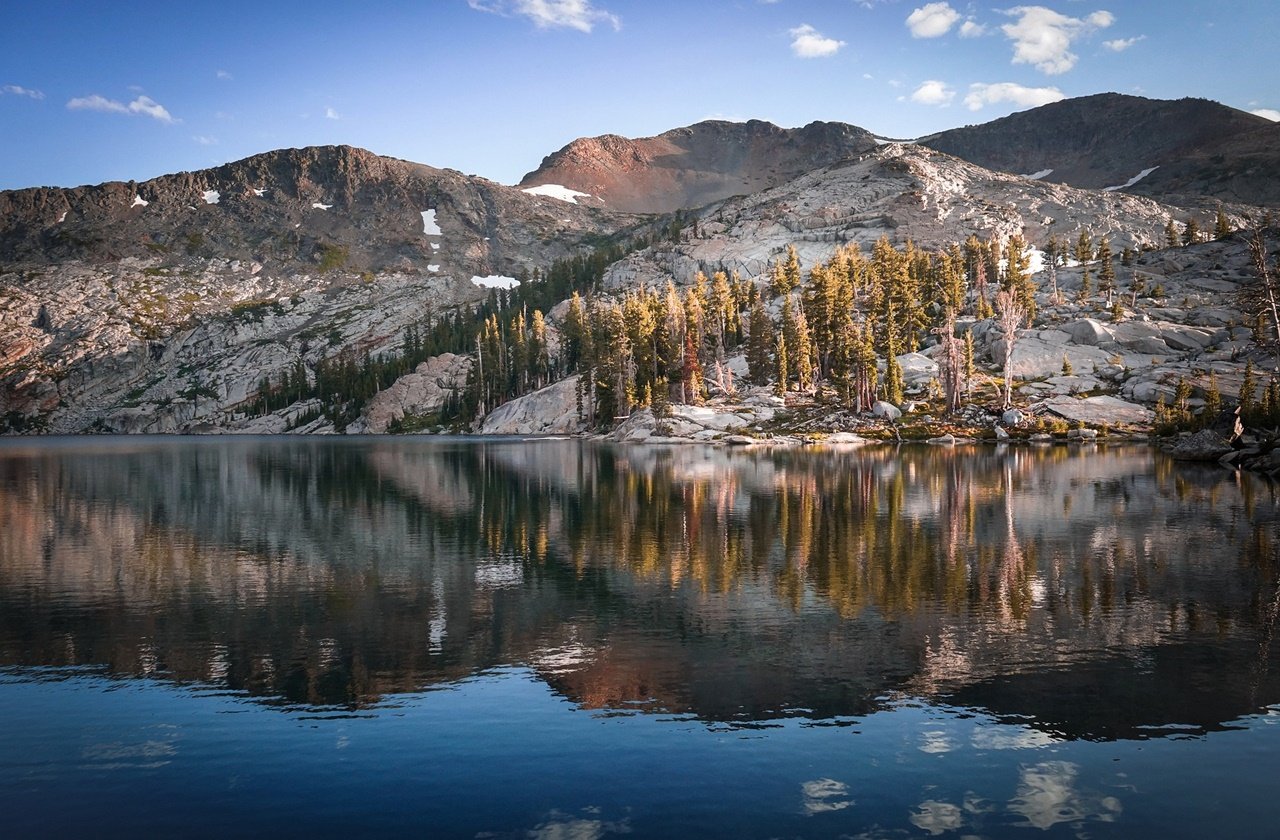 Photo by dyltayl on Pixabay
Lake Tahoe is a must-visit destination throughout the year. Its elevation of 6,200 ft makes its weather perfect for any outdoor activities no matter the season.
In spring (March to May), there are fewer crowds, but you can still go skiing and snowboarding. Prices for accommodation and activities are also lower during this season. If you're a budget traveler who wants to get the best deals, visiting Lake Tahoe in spring is for you.
When it comes to weather, summer (June to August) is perfect for visiting Lake Tahoe's beaches and for kayaking. There are also plenty of festivals and events happening during this time. Take note, however, that this is the most popular time to visit the lake, so expect larger crowds and higher rates for activities and hotels.
Fall (September to November) is also a good time to visit Lake Tahoe. The weather is warm yet crisp and the summer crowds are gone. The fall season is also the best time for hiking, boating, rock climbing, and other outdoor activities.
Like summer, winter (December to February) is packed with tourists and has higher prices for hotels and activities. However, there are plenty of things to do in Lake Tahoe in winter aside from skiing. Go winter hiking or snowshoeing, and snowmobiling in the mountains. Kids can enjoy ice skating and sledding during winter.
Overall, the best time to visit Lake Tahoe entirely depends on what activities you are planning to do.
Where to Stay in Lake Tahoe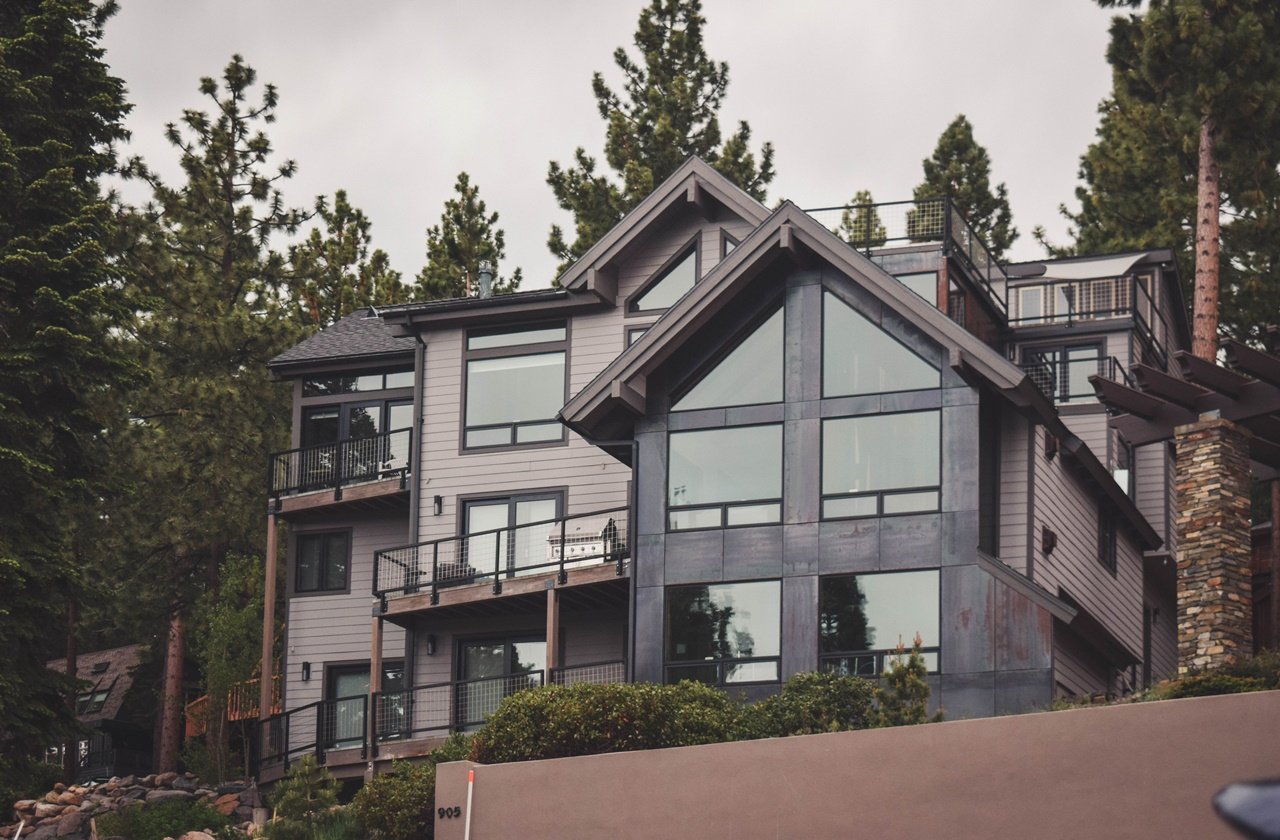 Photo by Katie Musial on Unsplash
The Ritz-Carlton, Lake Tahoe
Address: 13031 Ritz Carlton Highlands Ct, Truckee, CA 96161, United States
Enjoy luxury amenities at The Ritz-Carlton Lake Tahoe. Aside from unparalleled views of the mountain, the hotel offers a ski-in/ski-out location near the lake and access to championship golf courses. When it comes to lodging, The Ritz-Carlton boasts large rooms with stone fireplaces, marbled bathrooms, and warm fireplaces. Marriott Bonvoy members can enjoy special discounts and perks and save money at the hotel as well.
Hard Rock Hotel & Casino Lake Tahoe
Address: 50 US-50, Stateline, NV 89449, United States
Hard Rock Hotel & Casino Lake Tahoe is a great mid-range option for those looking for hotels in Stateline. The hotel features more than 500 rooms and suites and its signature rock 'n' roll memorabilia. Hard Rock Hotel Lake Tahoe also has the best views of Lake Tahoe or Heavenly Mountain Resort. After a day out, relax by the swimming pool, eat at the cafe, or try your luck at the expansive casino.
Olympic Village Inn
Address: 1909 Chamonix Pl, Olympic Valley, CA 96146, United States
If you're staying in the Olympic Valley, the Olympic Village Inn is an affordable option with practical amenities. It is a traditional ski lounge used during the 1960 winter games, giving guests the novelty factor of staying in an Olympics resort. The suites can fit up to four people and are equipped with a compact kitchen. Meanwhile, the hotel itself has heated outdoor pools, 5 jacuzzis, and expansive mountain views.
Squaw Valley Lodge
Address: 201 Squaw Peak Rd, Olympic Valley, CA 96146, United States
Squaw Valley Lodge is a budget 3.5-s tar hotel with an outdoor pool, 24-hour front desk, and a business center. They offer a three-bedroom suite, premium deluxe studios, and condo-style suites. Although it has fewer amenities as compared to other hotels, it is within a convenient walking distance to the village at Squaw Valley.
Beach Retreat & Lodge at Tahoe
Address: 3411 Lake Tahoe Blvd, South Lake Tahoe, CA 96150, United States
For families or groups of friends who want to stay together, Beach Retreat & Lodge is a perfect choice. They offer simple family rooms with spectacular views of the lake. Not only that, but you can also have access to the beach, perfect for those visiting in the summer. It has a heated outdoor pool, a hot tub, and a lakeside restaurant. Beach Retreat is considerably far from ski resorts, so it's a better option for summertime.
Which Part of Lake Tahoe Should I Visit?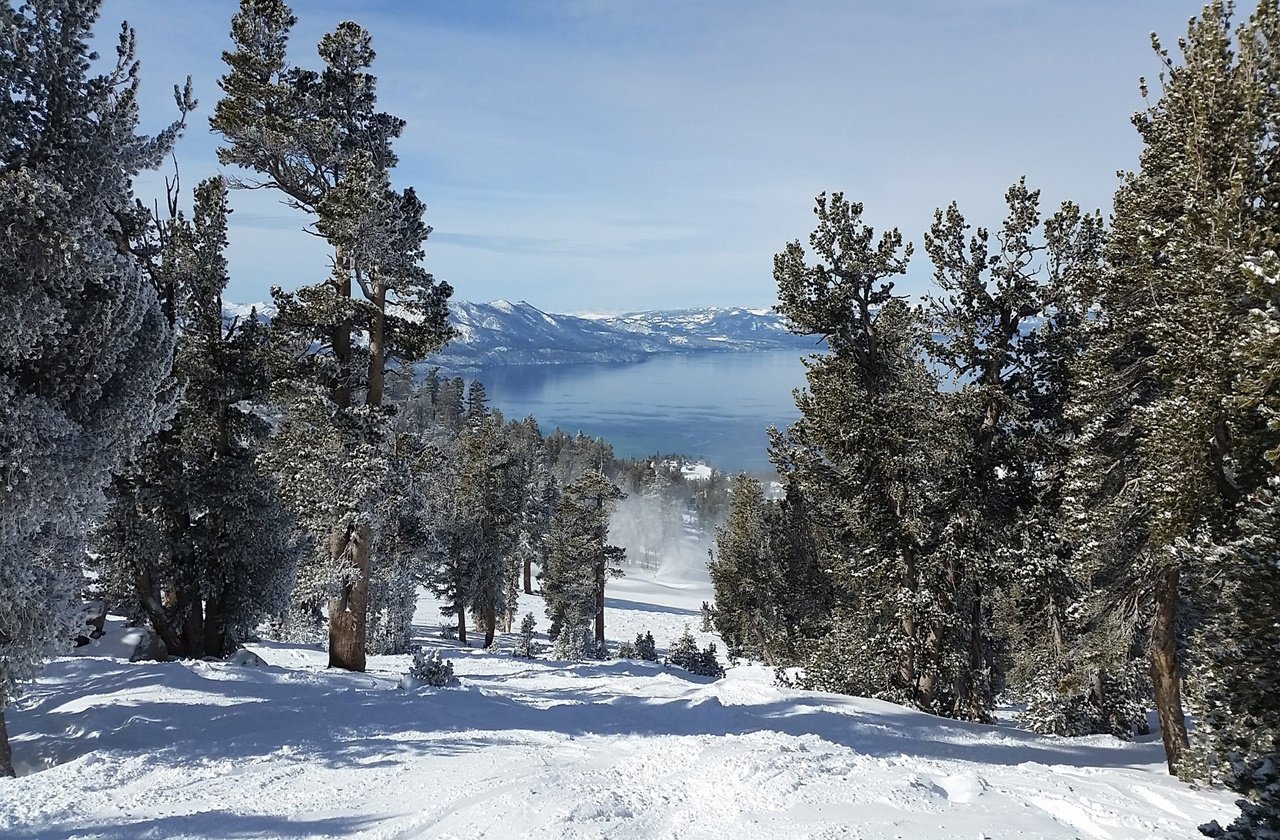 Photo by NickWindsor on Pixabay
Truckee
Truckee is the perfect place for those who love nature. Some of the things to do in Lake Tahoe Truckee area include hiking, mountain biking, rock climbing, and more. In summer, go whitewater rafting or go golfing at one of the courses. However, its nightlife isn't as bustling as in South Lake Tahoe. That being said, Truckee is best for travelers who prefer the thrill of outdoor activities.
Tahoe City
With its high elevation, Tahoe City offers the ideal climate for year-round activities. Visitors come to Tahoe City to catch the best views of the lake and enjoy the restaurants and bars. Commons Beach is among the most-visited places in Tahoe City, especially during summer. Outdoor activities you can do in this area include hiking, biking, swimming, and more.
South Lake Tahoe/Stateline
South Lake Tahoe is popular for its ski resorts and late-night scene. Heavenly Mountain Resort, arguably one of the best and largest ski resorts in the region, is in South Lake Tahoe. Restaurants and bars in the area are within proximity to Stateline's casinos. If you like places with stunning natural landscapes with vibrant nightlife, South Lake Tahoe and Stateline are the best places for you.
Kings Beach
Kings Beach is the place to be during summer. It has a relaxed and laid-back environment, with vintage hotels, unique boutiques, and a number of good restaurants. True to its name, tourists flock to its pristine waters to escape the heat of the summer. Rent a paddleboard or a kayak and explore its crystal clear waters. You can also hike or bike among its trails. Kings Beach is also an ideal jump-off point for skiers visiting North Shore's resorts in winter.
Incline Village
With amenities like tennis courts, golf courses, and ski trails, Incline Village is like a giant country club. It is also the place where you can find grand lake houses and luxurious compounds since it's a haven for wealthy individuals from South Nevada and California. Visit Sand Harbor State Park for swimming, boating, and go skiing at the nearby Mt. Rose Ski Resort. You can also enjoy golfing, horseback riding, and other recreational activities here.
Things to Do in Lake Tahoe
1. Explore Emerald Bay State Park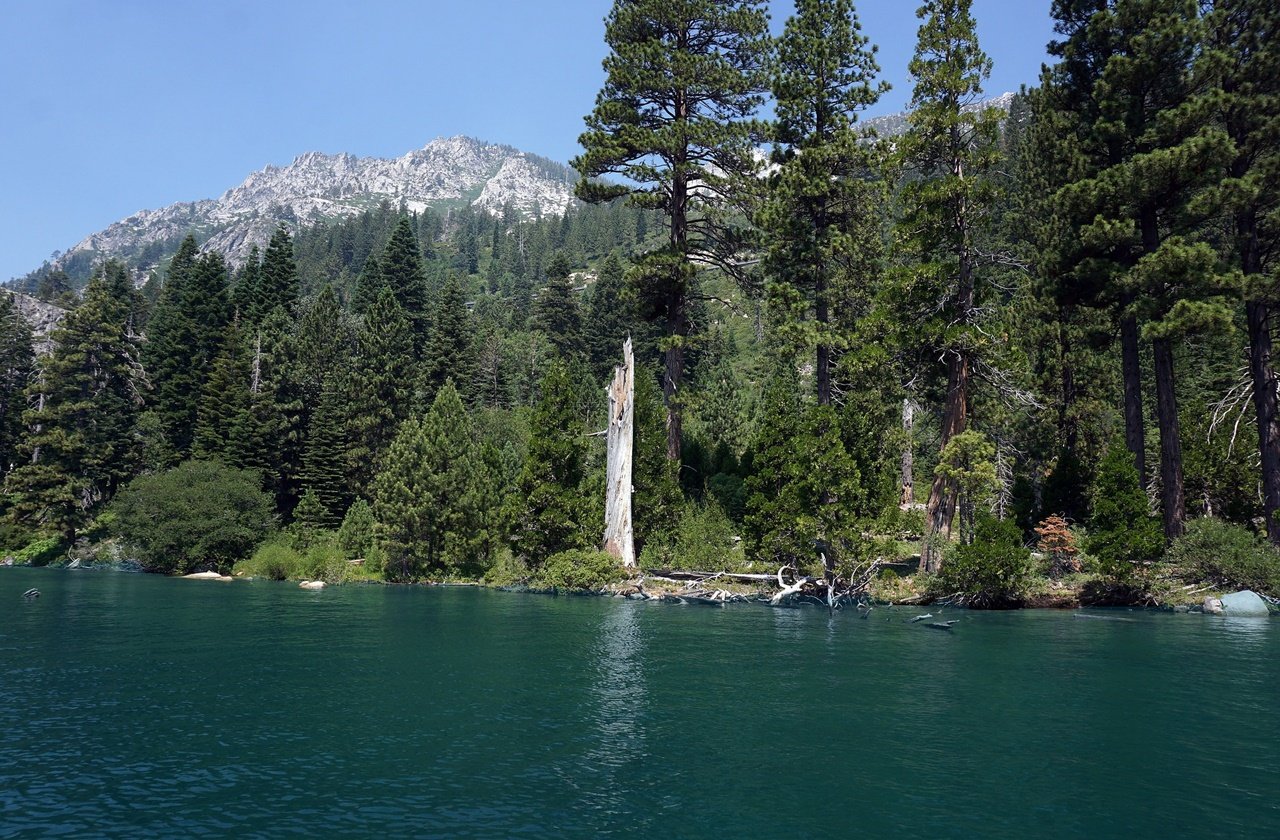 Photo by sharonjoy17 on Pixabay
Arguably the most famous attraction in Lake Tahoe, Emerald Bay State Park is a favorite among visitors of all kinds. It is a state park centered on Emerald Bay, one of the National Natural Landmarks. Visitors can visit Eagle Falls, go hiking at one of the trails, or go cycling. In summer, rent a kayak and explore Emerald Bay or go on a scenic cruise. Emerald Bay State Park is also one of the best places to watch the sunrise or sunset. During fall, find photographers around Emerald Bay taking photos of the vibrant fall foliage.
2. See the Rubicon Point Light at D.L. Bliss State Park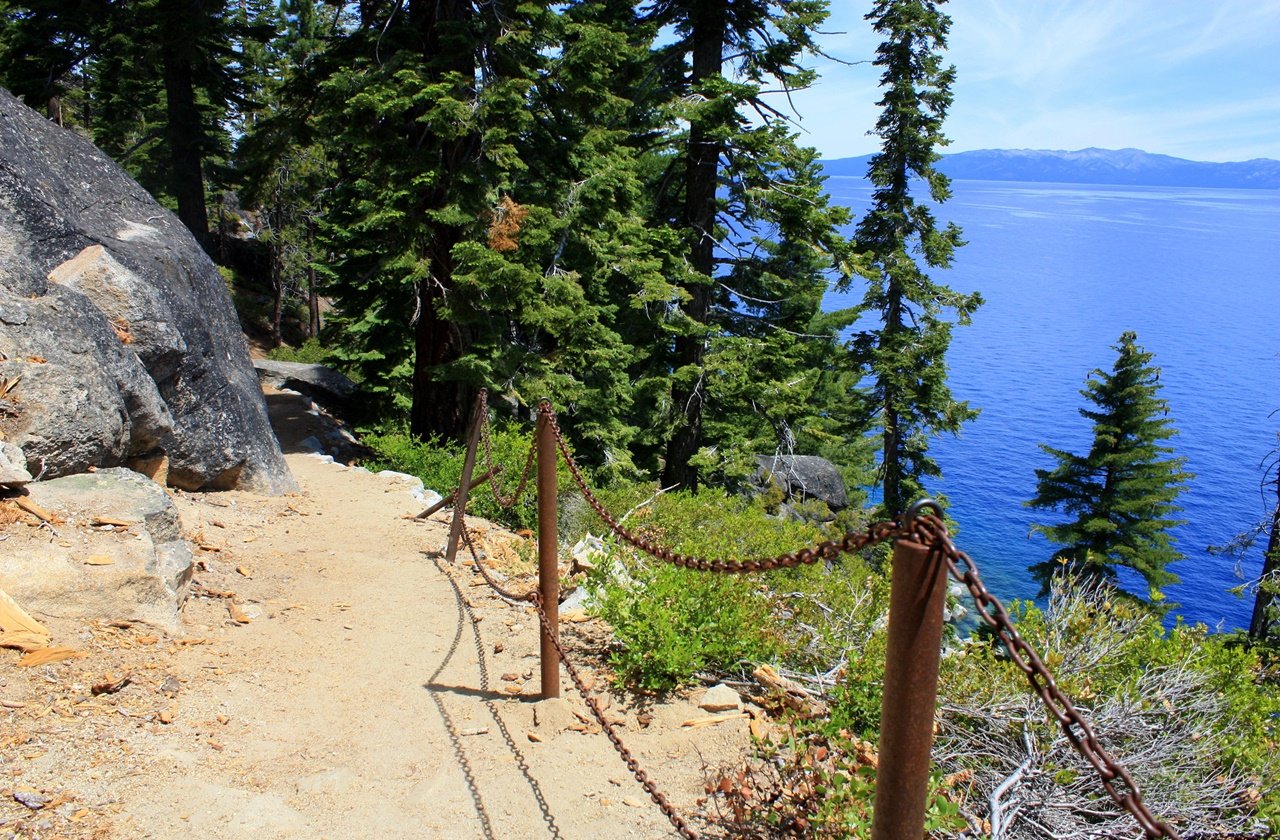 Photo by ray_explores on Flickr
Visit the highest-elevation lighthouse in the United States, Rubicon Point Light, at D.L. Bliss State Park. The park features serene campgrounds, hiking trails, and beaches. Go on a self-guided nature trail at the northwestern side of the park and see the fascinating Balancing Rock. Lay down your beach towels or go kayaking at Lester Beach, one of the popular beaches at the park. If you want to go camping at Lake Tahoe, the D.L. Bliss State Park Campgrounds is one of the best campgrounds.
3. Enjoy Winter Activities at Squaw Valley Ski Resort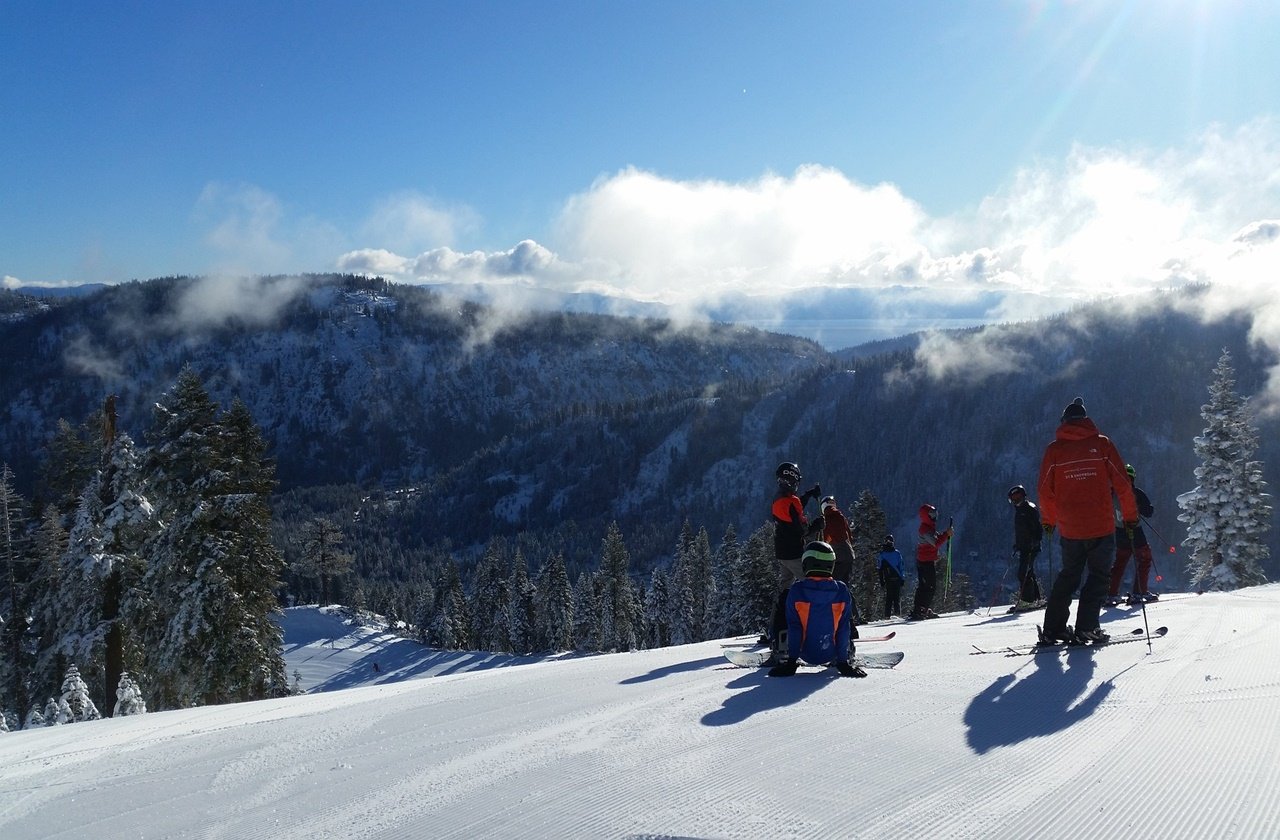 Photo by NickWindsor on Pixabay
Squaw Valley is one of the best ski resorts in Lake Tahoe and was the host of the 1960 Winter Olympics. That being said, it boasts almost 4,000 acres of ski terrain with panoramic views of the mountains. Squaw Valley is an ideal place to start for beginners because of the number of its beginner-friendly slopes and terrains. Other activities you can enjoy at the resort include snow-tubing, indoor rock climbing, and snowmobiling. If you need a change of scenery, hop on the Squaw Valley Aerial Tram and catch 36-degree views of the lake.
4. Take a Boat Cruise Along Lake Tahoe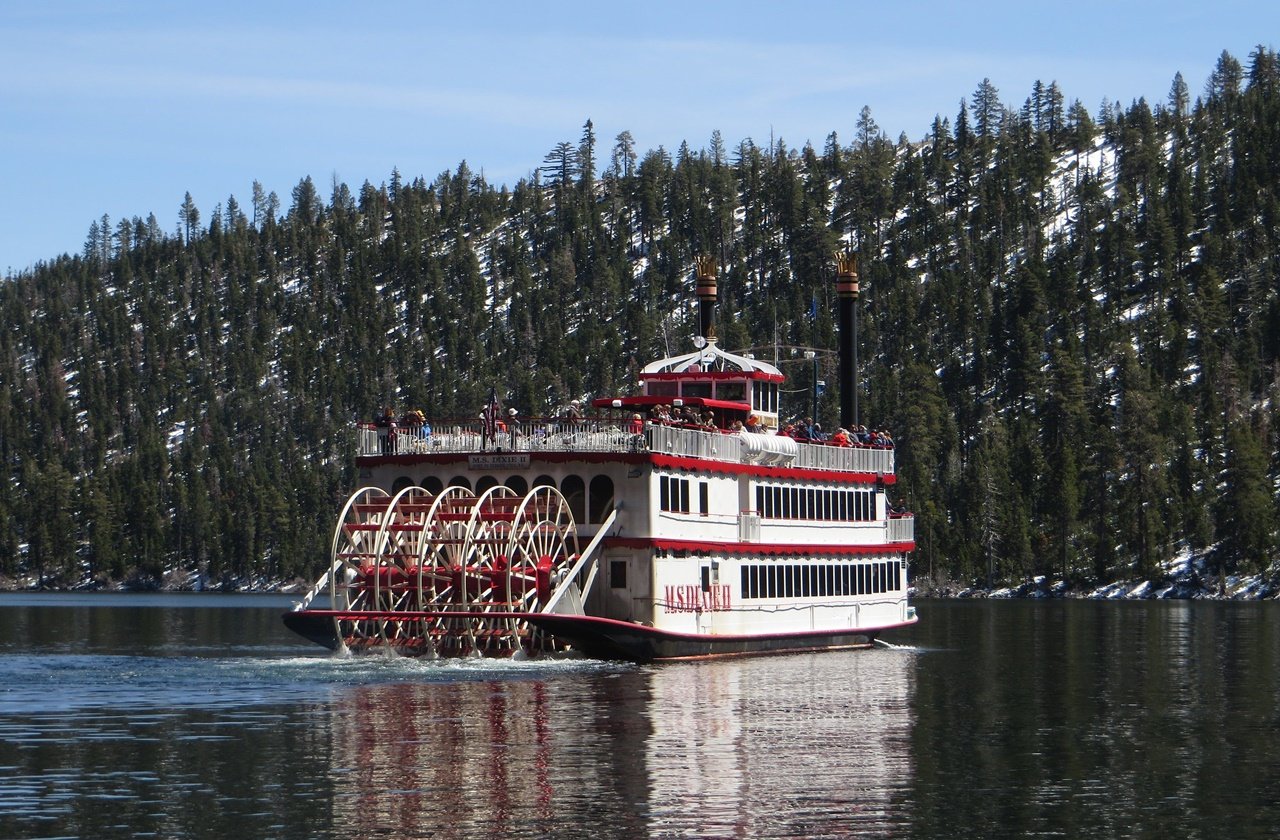 Photo by Ken Lund on Flickr
A boat cruise is among the best things to do in Lake Tahoe! There's no better way to appreciate the surroundings than to see it from a different perspective. From luxury yacht cruises to family-friendly cruises with lunch, there are plenty of activity options to choose from. Admire the blue waters of Lake Tahoe as you cruise past rich forests, picturesque shores, and mountains. Savor a delicious dinner on board the boat as you appreciate the view of the lake illuminated by twinkling lights from the shore.
5. Relax at Kings Beach State Recreation Area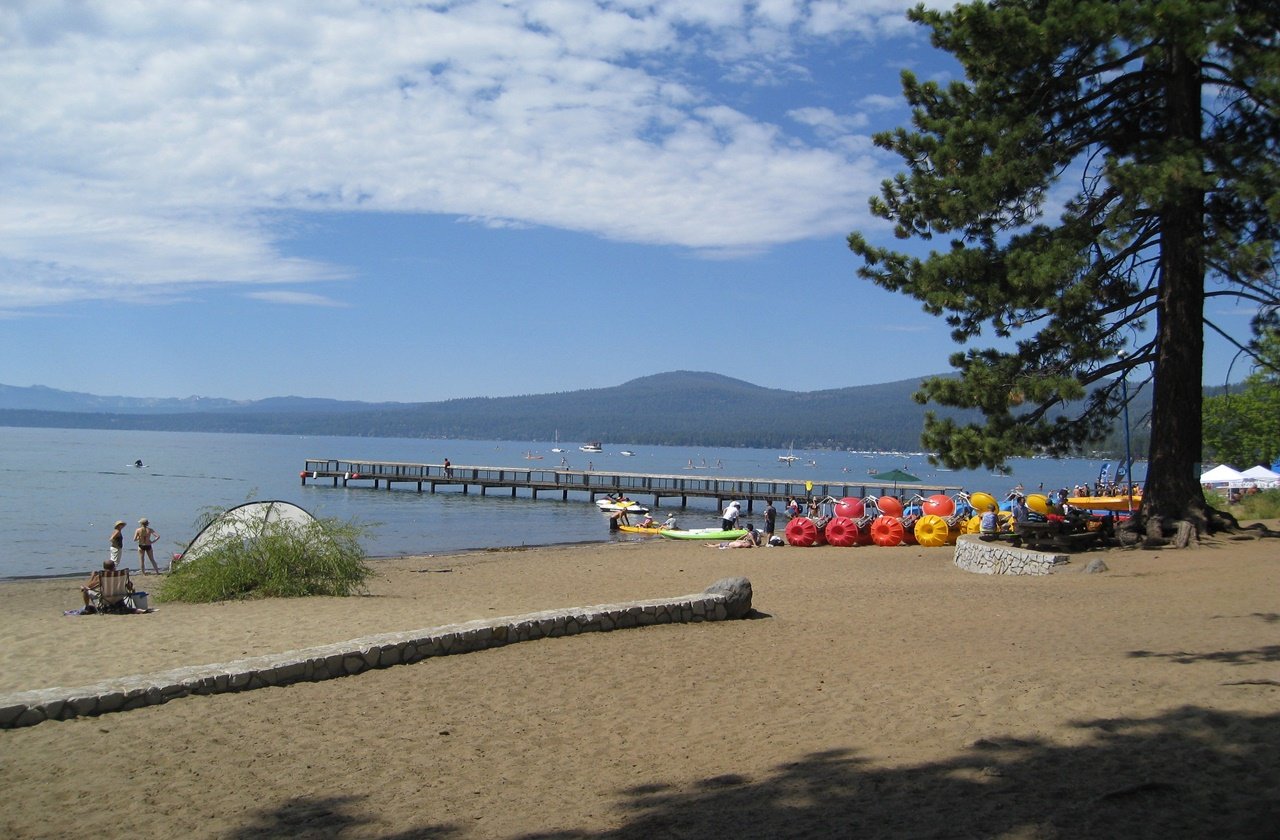 Photo by Chris Yunker on Flickr
Kings Beach State Recreation Area is a family-friendly place with almost 13 acres of picturesque space. It is also the largest in the area, perfect for beach activities and for relaxing as well. Bask under the warm sun and take a dip in the beach's warm waters. The beach is also perfect for boating, kayaking, and paddle boating. Barbecue grills and picnic tables are available, but on a first come first serve basis. Additionally, Kings Beach State Recreation Area is near to most of the shops and restaurants in North Tahoe.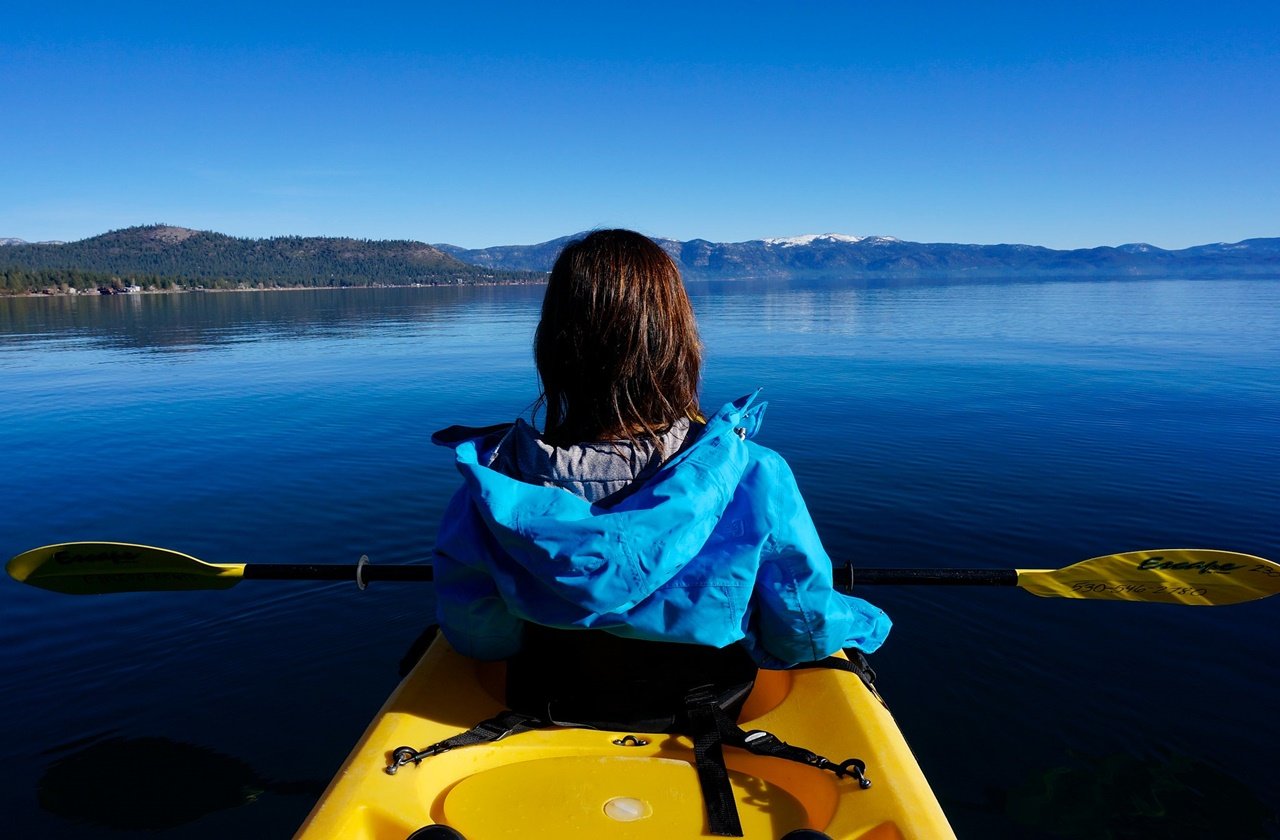 Photo by Bit Boy on Flickr
Kayaking is simply one of the best things to do in Lake Tahoe. During the warm days of summer, rent a kayak or join guided kayak tours and explore the lake. Row your tandem kayaks around popular sites like Emerald Bay or Sand Harbor, or discover off-the-beaten-path gems. Additionally, rent a transparent bottom kayak and get a better view of the lake's pristine waters. Evening kayak tours are also available where you can get to gaze at the stars on board a LED light-powered kayak.
7. Hike along Eagle Rock Hiking Trail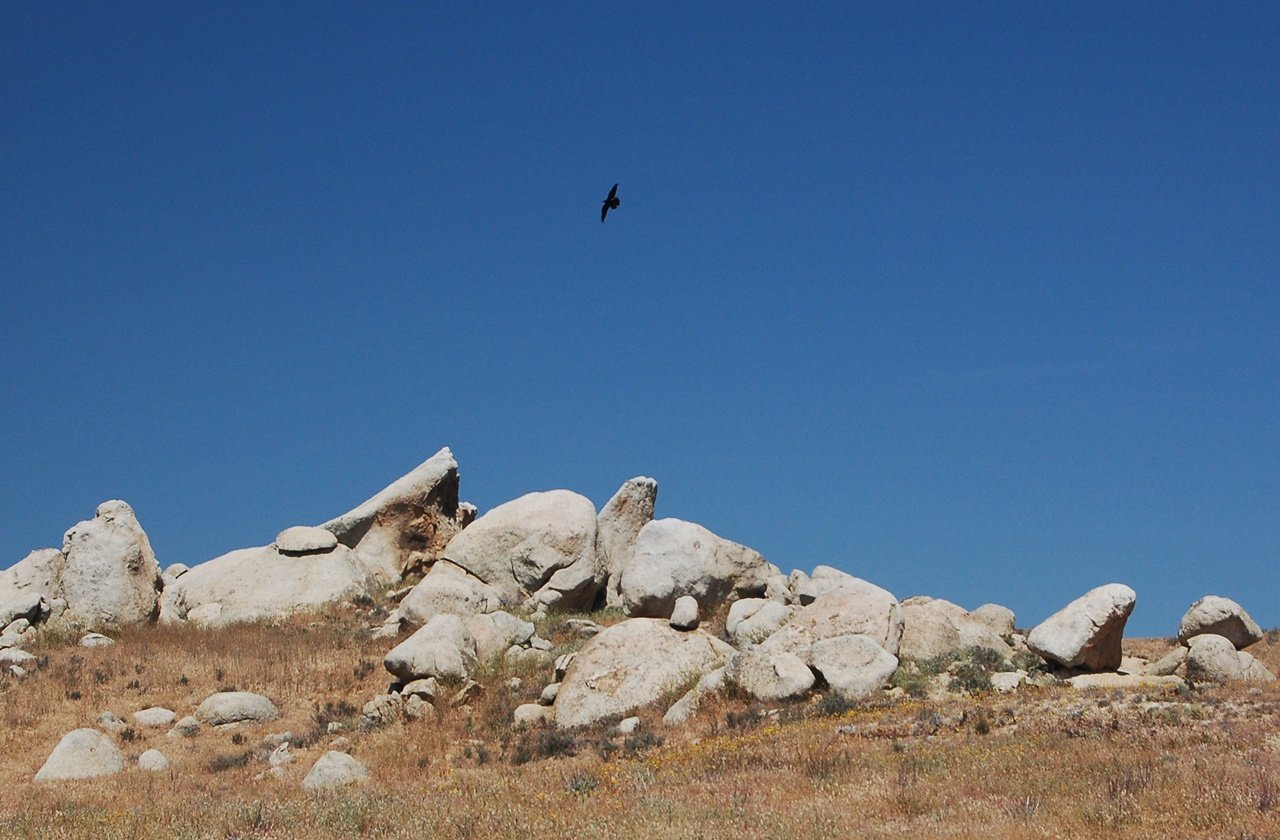 Photo by lhogue46 on Flickr
Named after its eagle-shaped rock formation, hiking Eagle Rock is among the best things to do in Lake Tahoe. It is a short hike that offers the best views of Tahoe from above. Hiking Eagle Rock Trail also gives you the chance to see wildlife, and the trail is often used for birdwatching. In winter, go snowshoeing and see the snow-capped mountain from the summit. It takes about 15-20 minutes to get to the summit, making it an easy hike with magnificent views of Lake Tahoe and its surrounding mountains and valleys.
8. Enjoy Year-round Activities at Ed Z'berg Sugar Pine Point State Park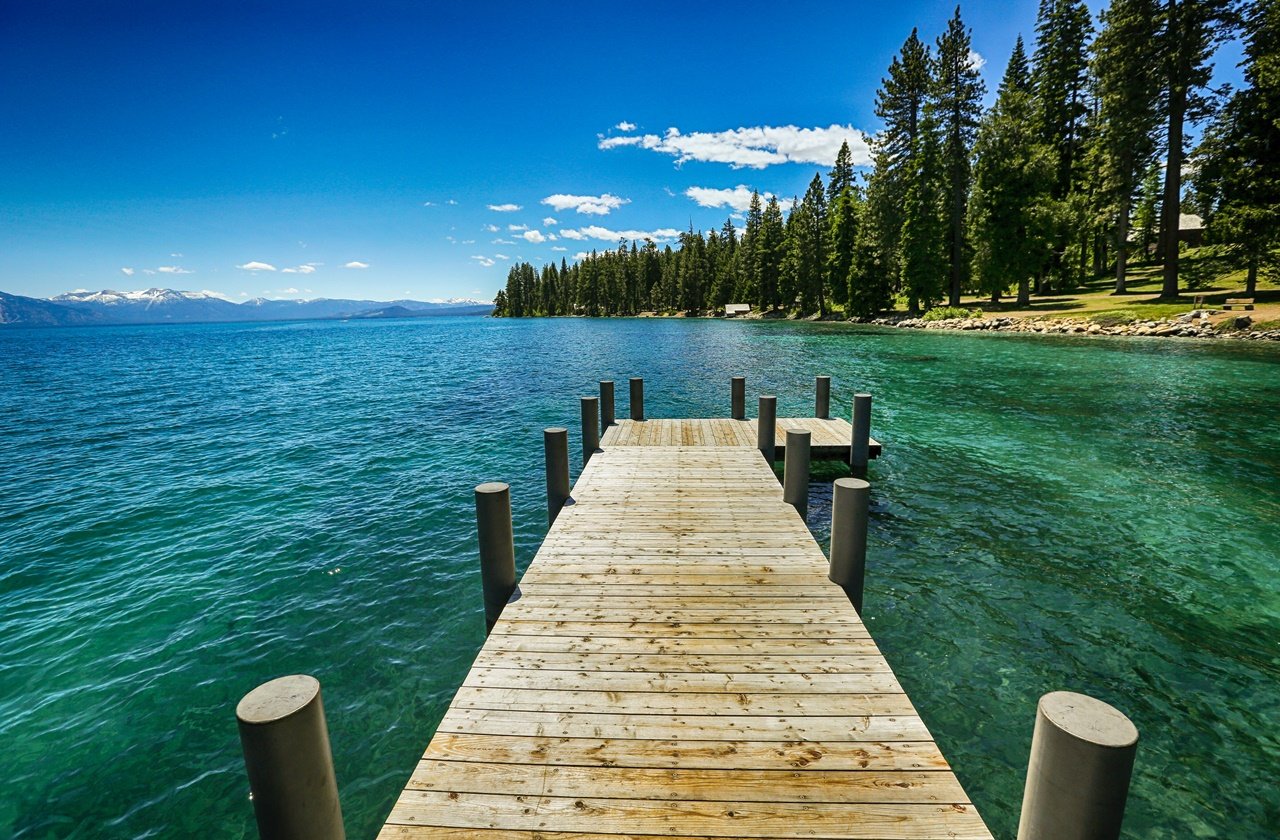 Photo by Mick Haupt on Unsplash
Occupying almost two miles of Lake Tahoe's western shore, Ed Z'berg Sugar Pine Point State Park is a must-visit for every season. It is also the only Sierra State Park that offers winter programs. Go hiking in one of the park's trails or head to the lakeside beach for swimming and sunbathing. Fishing is allowed but only from July to September. During the cold months of winter, head to the park's trails for cross-country skiing or sledding. Picnic areas, campsites, and other facilities are available for year-round use.
9. Visit Sand Harbor in Summer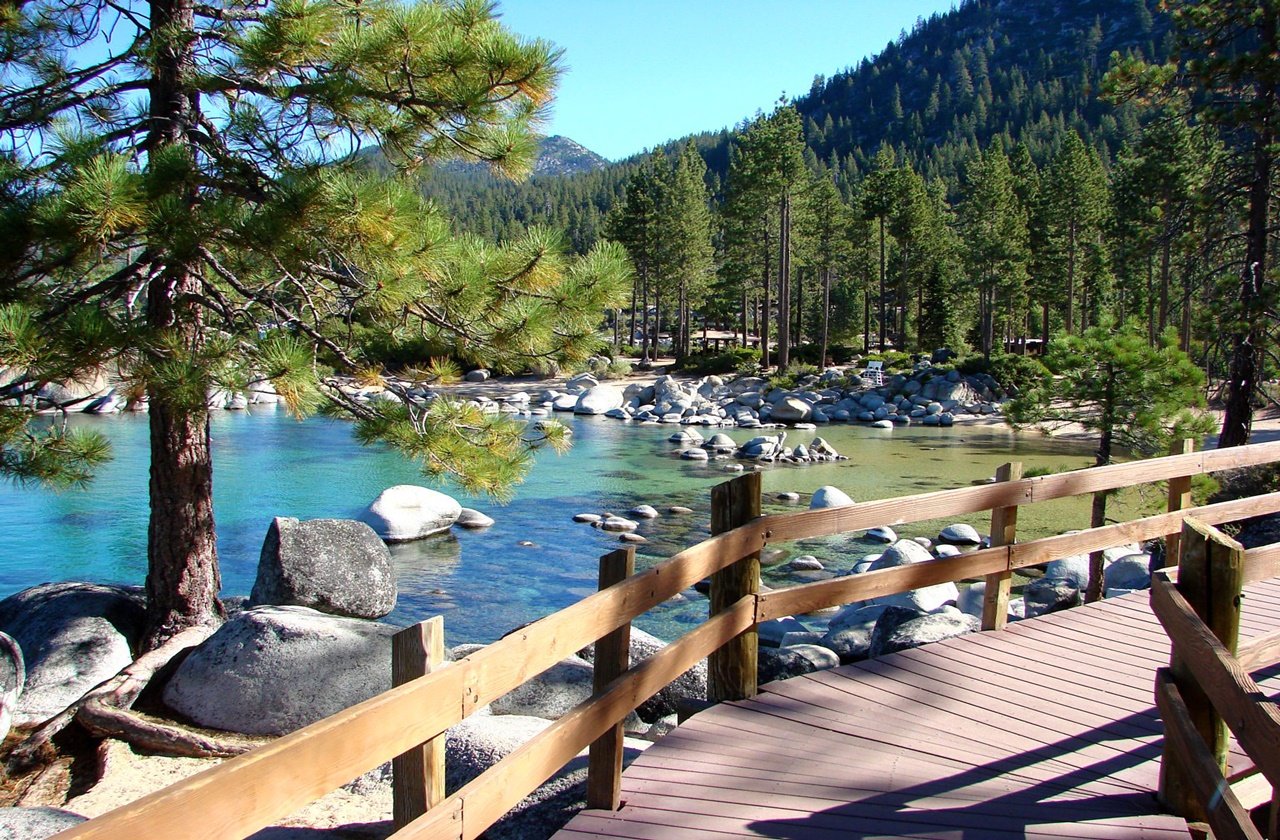 Photo by Don Graham on Flickr
Escape the heat of the summer and head to Sand Harbor. This 55-acre park is part of the Lake Tahoe-Nevada State Park and is a popular getaway among locals and tourists. Aside from enjoying its sandy beaches, you can go on short nature walks and admire the views of the lake. In addition to that, Sand Harbor also has shaded picnic areas and facilities, perfect for relaxing after spending time at the beach. Sand Harbor is also a popular destination for paddleboarding and scuba diving, thanks to its translucent waters.
10. Go Skiing at Heavenly Ski Resort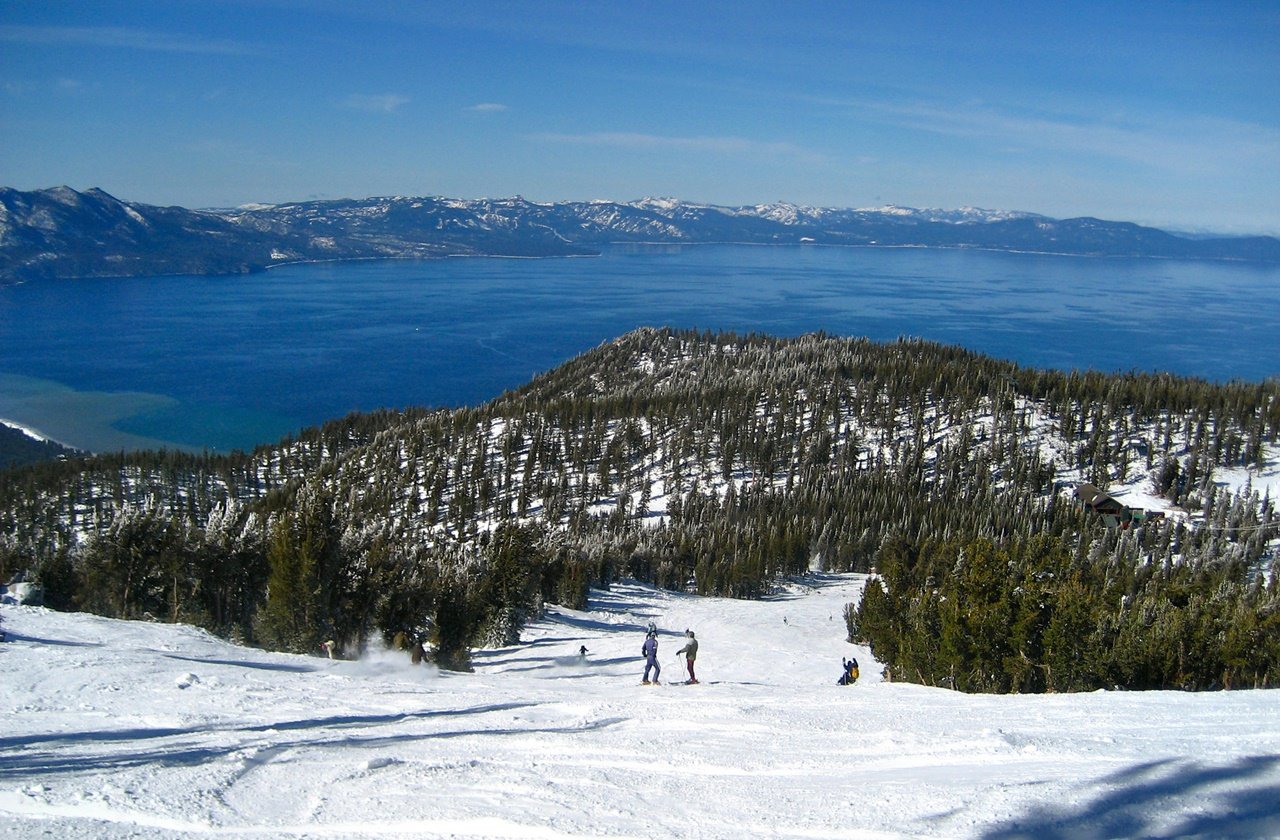 Photo by Jonathan Cook-Fisher on Flickr
One of the most popular things to do in Lake Tahoe in winter is skiing at Heavenly Ski Resort. The resort has been around for 65 years and is a winter staple for those visiting Lake Tahoe. Get the best views of the Lake as you ski or snowboard down the terrains that range from beginner-friendly to intermediate. Hop on the Heavenly Gondola for a scenic view of Lake Tahoe and its surrounding snow-capped mountains. Although it's more expensive than other ski resorts, it makes up for its unparalleled scenery and the variety of terrains.
11. Soar Above Lake Tahoe on a Hot Air Balloon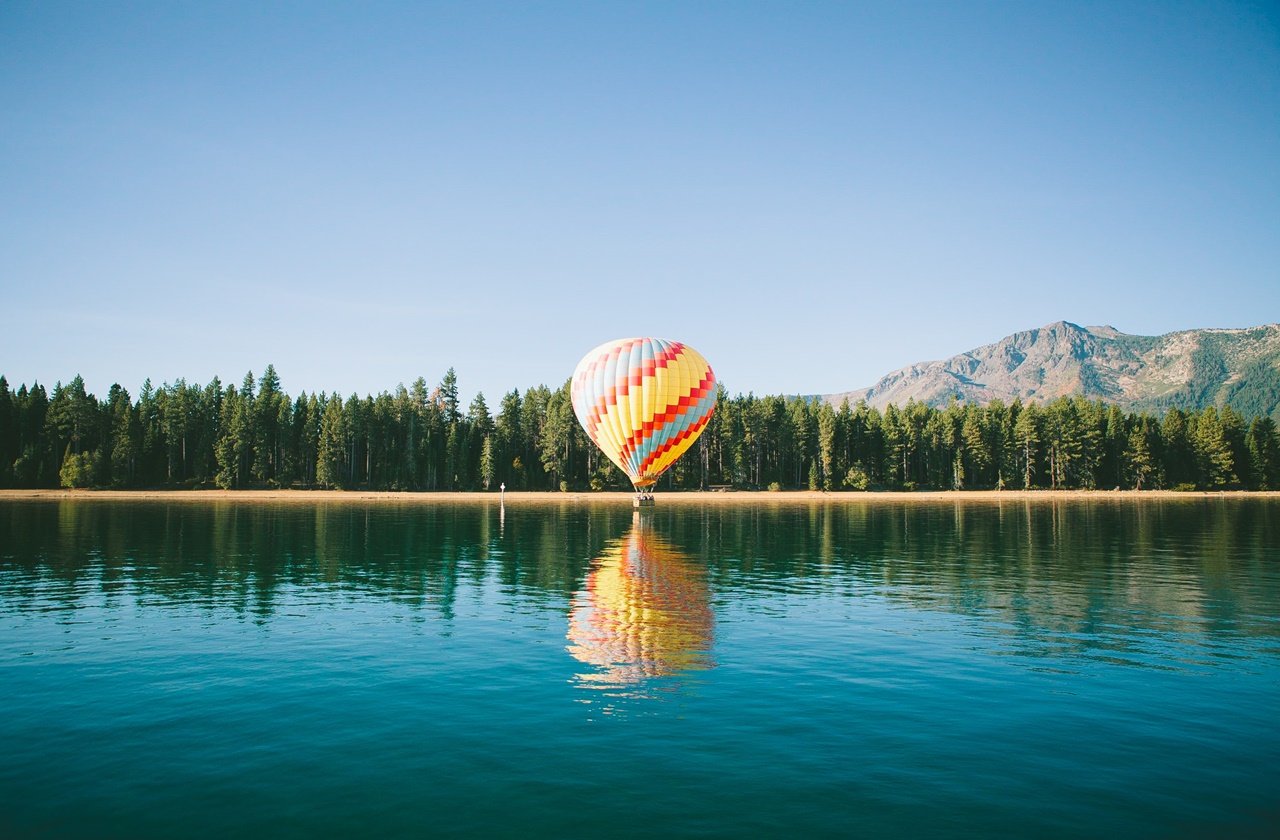 Photo by Manik Rathee on Flickr
Hop on a hot air balloon and see the pristine waters of Lake Tahoe from above! A hot air balloon ride is among the most memorable things to do in Lake Tahoe in summer. This one-of-a-kind tour lets you soar above and enjoy views of Emerald Bay, Fallen Leaf Lake, and the peaks of Yosemite on some days. Some activity providers celebrate the end of a hot air balloon tour with a delicious glass of champagne or snacks. Do take note that these activities are only available during summer and are dependent on the weather conditions.
12. Enjoy Different Activities at South Lake Tahoe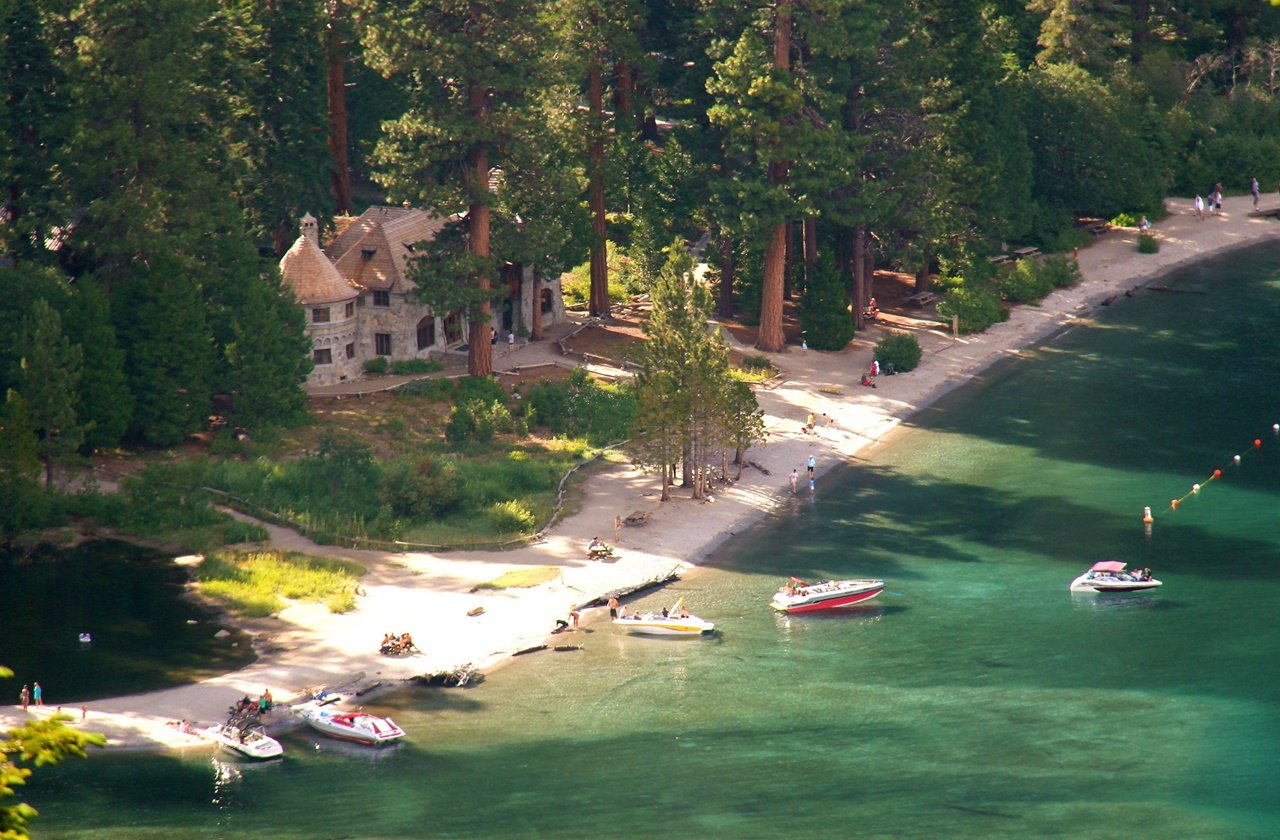 Photo by Edwård on Flickr
A trip to South Lake Tahoe is one of the best things to do in Lake Tahoe. It is a resort city filled with ski resorts, beaches, and restaurants. As one of the most popular destinations in Lake Tahoe, you can do so many things here. Visit Vikingsholm, a 38-room mansion said to be the prime examples of Scandinavian architecture in America. Follow the Cascade Falls Trail and admire the scenery as you wind through pine trees and flora. In winter, go ice skating in Heavenly Village or head up to Heavenly Mountain Resort for skiing and snowboarding.
13. Have Fun at Tahoe Treetop Adventure Parks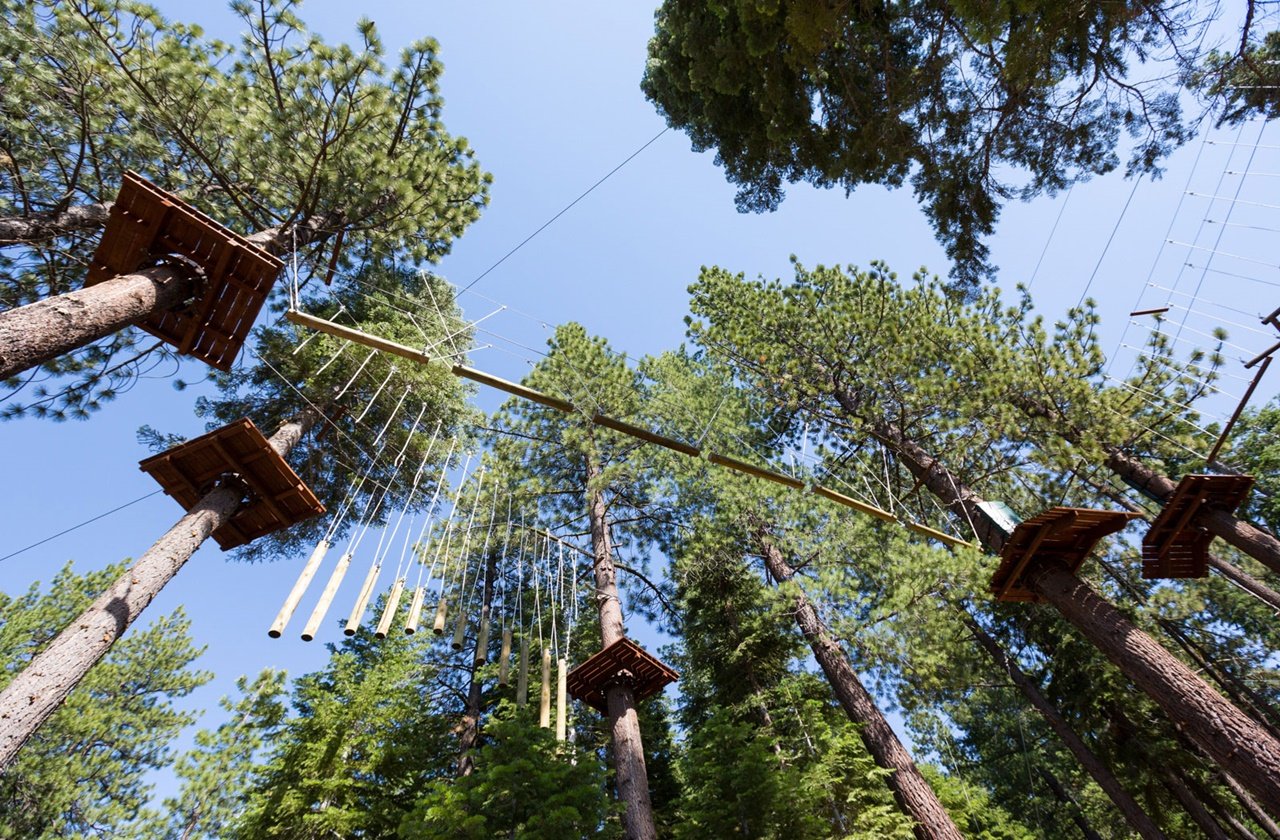 Photo from Tahoe Treetop Adventure Parks Website
Lake Tahoe isn't just for skiing, snowboarding, or other winter activities! Tahoe Treetop Adventure Parks offer different tree platforms, zip lines, and rope courses for all ages. This is also perfect for team building, families with children, and groups of friends. Zip past tall trees and navigate yourself across one platform to another safely. You can find these exhilarating adventure parks at North Tahoe, Squaw Valley, and at Tahoe City.
14. Go on a Helicopter Tour of Lake Tahoe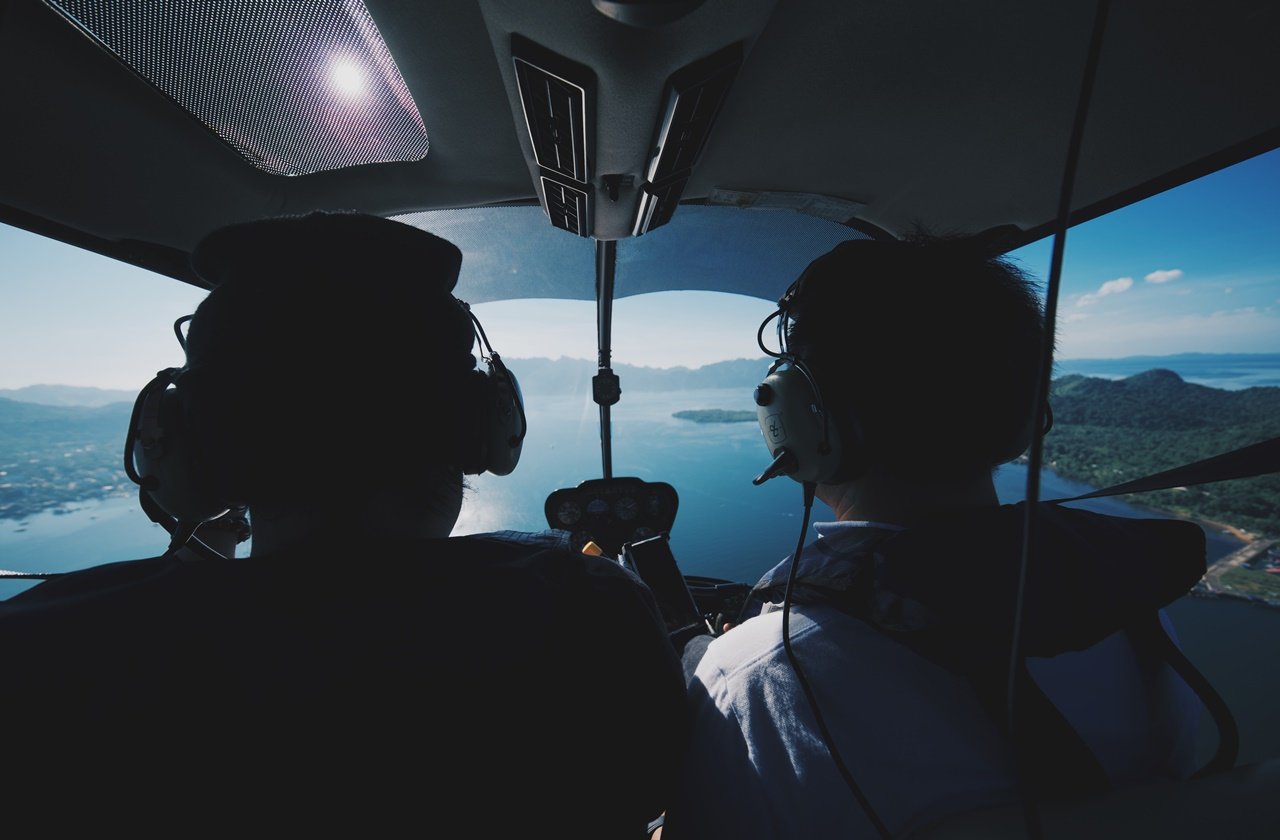 Photo by JC Gellidon on Unsplash
For one-of-a-kind things to do in Lake Tahoe, hop on a helicopter and get a bird's eye view of the lake! Unlike hot air balloon tours, helicopter tours are available year-round so you can see the lake in every season. Depending on the tour, you can get epic views of Emerald Bay, the surrounding lakes and waterfalls, or around Lake Tahoe's impressive shoreline. Choose between tours ranging from 10 minutes to 1 hour and get a chance to see Lake Tahoe from a different perspective. This is definitely a tour to remember!
15. Catch the Slopes at Alpine Meadows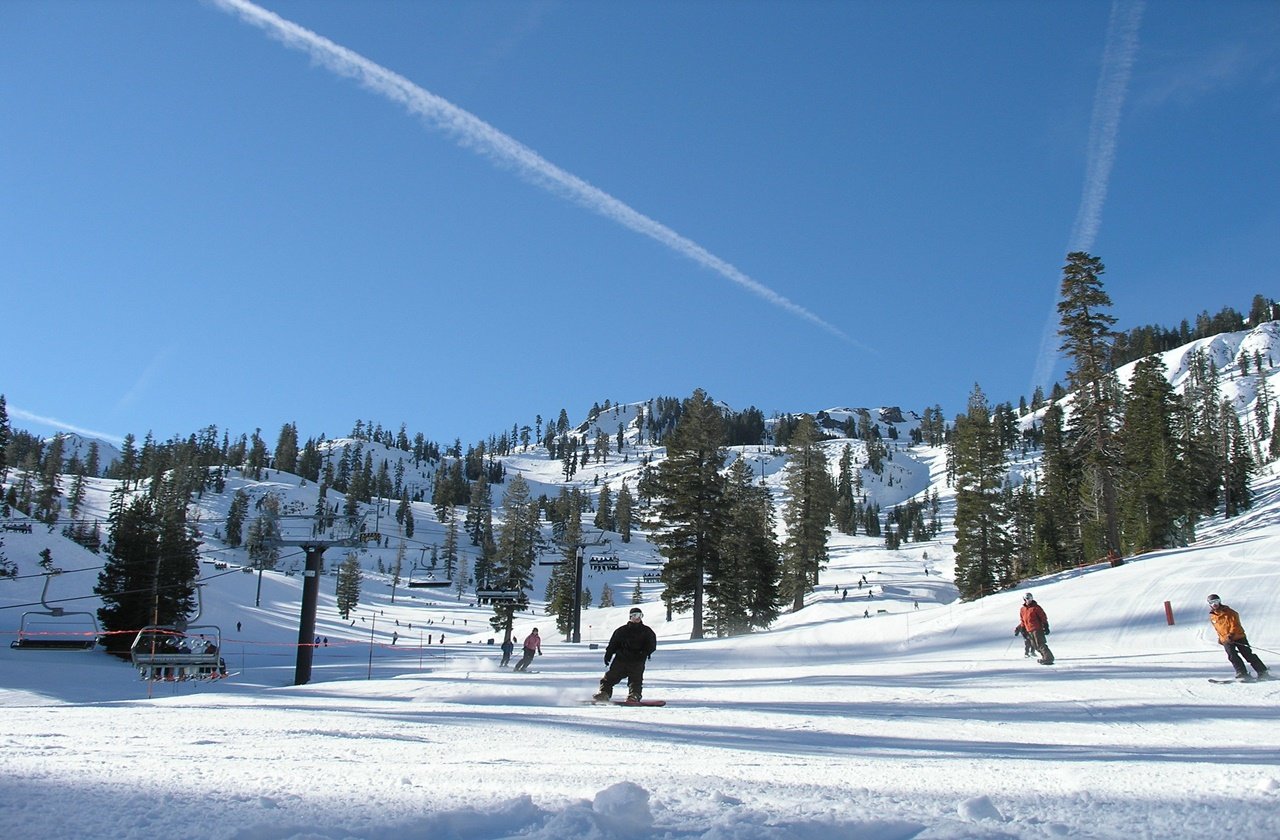 Photo by Anuj Biyani on Pixabay
Located in between Truckee and Tahoe City, the Alpine Meadows is a great alternative to the crowded Squaw Valley. The ski resort coasts 2,400 acres of skiable terrain with 100 runs and 13 lifts. For those who prefer snowboarding, there are also several snowboarding parks within the resort. Ski lessons and play areas for kids are also available, making it one of the more kid-friendly ski resorts in Lake Tahoe. If you're looking for a less crowded ski resort with unmatched views, the Alpine Meadows is a perfect choice.
Discover the Beauty of Lake Tahoe!
From skiing, kayaking, hiking, and swimming, Lake Tahoe offers plenty of activities no matter the season. It is the perfect vacation spot for families, friends, and couples because there are just so many things you can do.
In summer, lounge by the beach, go sunbathing or hike along one of the trails. Take wonderful photos of the mountains covered in shades of red, yellow, and gold in autumn. Experience a winter wonderland in Lake Tahoe and enjoy various winter activities in town or at one of the ski resorts. Lastly, go hiking, paddle boating, or mountain biking in spring.
Depending on what season you'll visit, you'll never run out of things to do in Lake Tahoe!