10 Best Lake Tahoe Ski Resorts You Need This Winter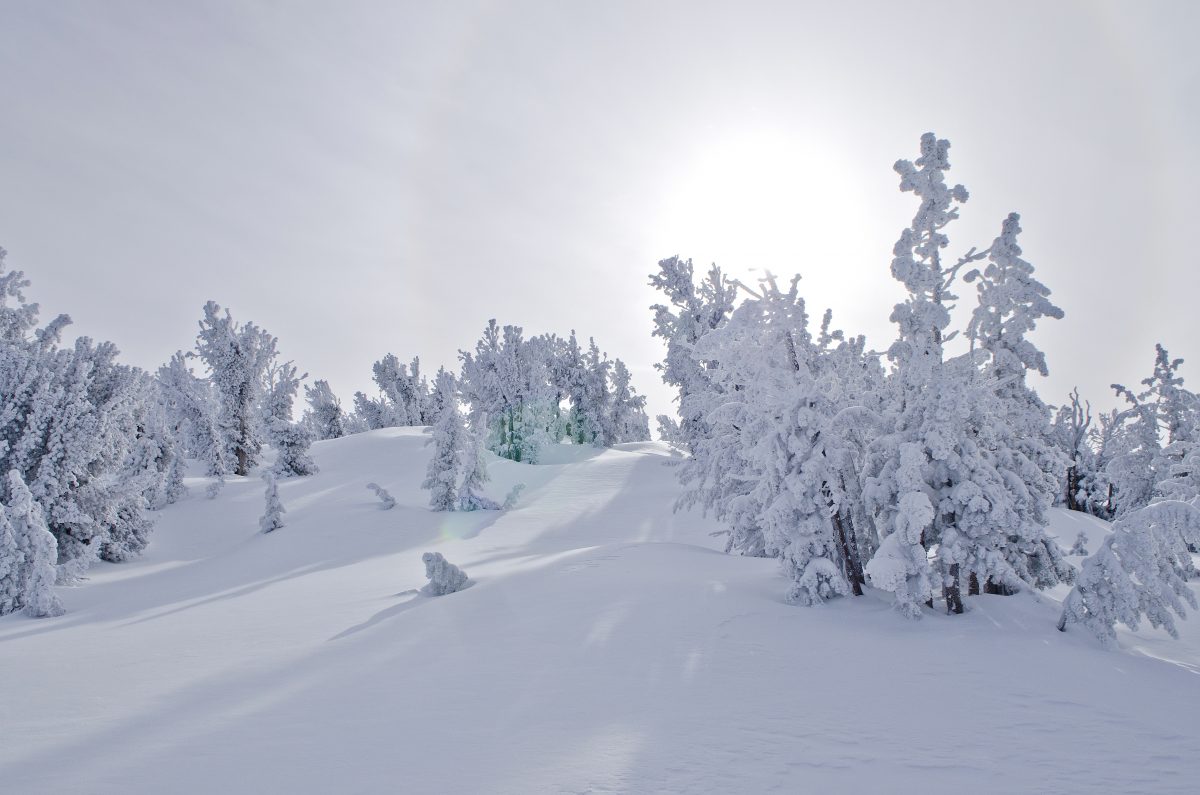 California's Lake Tahoe has long been a region known for its natural beauty and opportunities to commune with the great outdoors. This inland jewel of a lake surrounded by mountains draws visitors all year long, and those arriving during the winter months can add world-class skiing and other snow-related activities to the long list of things to do when there.
Lake Tahoe ski resorts offer all the modern amenities one would expect. It's also all in a setting that will take your breath away even if a downhill rush doesn't. Read on for a list of mountains and ski resorts in Lake Tahoe worth checking out regardless of your skill level!
Straddling the California and Nevada state lines, this extensive ski community has four base lodges (2 in California, 2 in Nevada) to choose from, and from its location on the southern shores of Lake Tahoe, has views that live up to its 'celestial' moniker. Each of the four has its particular advantages, ranging from parking availability to dining and lodging options, to levels of difficulty on the trails. The California Heavenly Village has a gondola that will take you right from South Lake Tahoe to the middle of Heavenly Mountain Resort, where skiers and snowboarders have the option of carving their way down into California or Nevada.
Lodging options vary depending on the base camp you choose. However, you can expect cozy accommodations ranging from multiple bedroom residences to entire townhomes with private balconies. All are located quite close to their respective base camps, making a stay here easy and comfortable.
The mountain itself boasts 97 trails over 4,800 skiable acres, 28 chairlifts – including 9 high-speed lifts – plus two terrain parks. It has a vertical drop of 3,500 feet and even a plunging chute of 1,600 feet. Non-skiers can have their own version of downhill fun by going tubing or mini tubing, taking a scenic gondola tour for breathtaking views, or even a UTV tour for an educational introduction to Lake Tahoe and some unique photo opportunities.
Lift ticket prices vary by age, date and whether you buy online or onsite (online more than seven days in advance will be your best value). As with many other mountains, at Heavenly Ski Resort you can choose from several packages that result in discounts to better fit your vacation preferences.
Located eighty miles along Highway 580 from Reno/Lake Tahoe International Airport (airport code RNO) on the California side of the lake, Kirkwood Ski Resort brands itself as 'a true mountain escape' offering 'adventure in its purest form'. Its location puts it well into the path of passing snowstorms, meaning lots of fresh powder all season long – to the tune of an average annual snowfall of 354 inches.
With 2,300 acres of skiable terrain spread across a number of peaks, guests can experience a vertical drop of two thousand feet on 86 trails serviced by fifteen lifts. The terrain varies from groomed beginner runs to cornices and cliffs, though the majority of runs are in the intermediate to advanced range. A pair of terrain parks allow for practicing your skills regardless of level.
Kirkwood Ski Resort offers a wide selection of lodging options, from traditional hotel rooms to condos to private residences. For the easiest mountain access, the Mountain Club offers ski-in, ski-out options with all the amenities of a modern ski lodge. This also includes a hot tub and sauna to pamper those sore muscles. The General Store offers more than just groceries, such as a full-service deli, espresso, and even microbrews.
Lift tickets here also vary according to the day of the week and month. An adult ticket at the end of November starts at $87 for one day, though multiday packages are a real value for those willing to spend a little time on the mountain, which is of course why people come in the first place.
Tucked away in the forested slopes of the Martis Valley in northern Lake Tahoe, Northstar Ski Resort is a top destination for winter fun with lots of little amenities, including a daily (complimentary) champagne toast. Built on Mount Pluto, this resort on an extinct volcano offers skiers 100 runs. These runs are mostly of an intermediate level, across 3,100 acres of terrain. The slopes are serviced by twenty lifts and are complemented by eight terrain parks of varying difficulty.
With 350 average inches of snow, chances are the slopes will be fresh on arrival. However, if needed, the resort does have snowmaking availability for a full fifty percent of its trails. In its accompanying village, guests can do much more than just ski or snowboard. At a place called The Overlook, guests can ride on snow tubes, have fun in designated snow play areas, and go ice skating at the outdoor rink.
Dining options also abound, with a number of bars and pubs to go along with a variety of eateries. The varieties of restaurants range from pizza to fine dining at Michael Mina's Bourbon Pub; due to open in winter of 2019. Additional activities include live music, yoga classes, and dedicated kids adventure zones.
Lodging options trend toward the luxury side, with condos equipped with great amenities like stainless steel appliances and fireplaces. Most of the options are either ski-in, ski-out or just a short walk or shuttle ride away from the lifts. This then gives guests quick and easy access to the slopes.
Lift tickets start at around $90 for an adult one day pass. However, discounts are available when purchased as part of a package. Those looking to improve their skills can also enroll in instruction classes available on the mountain.
As the home of the first televised Olympic Games in 1960, it's no surprise that Squaw Valley is a world-renowned destination for expert skiers, many of which can be seen carving the slopes during the winter season. With over 3,600 acres of skiable terrain, there is a wide variety of features such as chutes, cliffs, and cornices. Intermediate skiers too will find plenty to do with 45 percent of its trails are suitable for this skill level.
When not on the slopes, guests can enjoy the Squaw Valley's European-style village. It hosts a wide array of art galleries, restaurants, and retail shops. Also, those who aren't downhill skiers or snowboarders but don't want to be left out of the winter fun, can try their hand at snow tubing, cross country skiing or snowshoeing.
The best lodging option is the upscale Squaw Valley Lodge. This four-star hotel offers ski-in, ski-out convenience, some fine dining options and plenty of amenities to go along with its superb mountain views.
Lift tickets start at $74 for adults in November and vary according to the day and month. Children 5-12, teens and seniors (70 plus) all ski at discounted prices. Kids 4 and under are free.
5.
Sugar Bowl Lake Tahoe Ski Resorts
Located northwest of Lake Tahoe, just three hours from San Francisco and one and a half from Sacramento, this collection of four peaks on the Donner Summit is the site of California's first chair lift. Sugar Bowl Ski Resort has twelve, including five high-speed quads and a gondola. Receiving an average of 500 inches of fresh snow a year, guests can explore over 1,600 acres of skiable terrain. While 17 percent of the trails are geared towards beginners, a good 45 percent are targeted as intermediate. Also, a whopping 38 percent are considered expert runs.
Foodies can choose between a wide variety of options at locations all over the resort, with the majority centered in the Sugar Bowl Village. You can also stock up on gear at one of the dedicated shops. If you're not ready for that kind of investment, rental equipment is available onsite. Also, there are both group and private lessons.
Lodging is at the Hotel at Sugar Bush, a mountain lodge that blends Old World charm and European flair. You can dine in its classic dining room, have a drink at the Belt Room Bar, or sit beside a cozy fire. A recent improvement is the addition of the Snowhaus spa, athletic training, and fitness facility. Additionally, these facilities allow guests the use of a sauna, steam rooms, weight and cardio equipment, a 25-yard lap lane pool, two hot tubs, and even social areas.
Lift tickets start at $118 or adults (23-64), $97 for young adults (13-22) and seniors (65-74) and $69 for children (6-12) and super seniors (75 plus). Holiday prices are slightly higher.
Just sixteen miles from South Lake Tahoe city, Sierra at Tahoe is known as a family-friendly resort. A full fifty percent of runs are ideal for intermediate skiers with the remaining fifty percent of the 46 runs divided between beginner and expert level trails. This resort boasts six terrain parks to go with its over 2,000 acres of skiable terrain and fourteen lifts. A big selling point here is that the slopes are known for being protected from the wind. This means that you can more comfortably carve the 480 average inches of fresh powder each year. Also, non-skiers can enjoy activities such as snow tubing, cross country skiing, and informational mountain tours. There are also six terrain parks onsite for honing your skills.
There are plenty of dining and lodging options nearby, making Sierra at Tahoe an excellent day trip. Full-day lift tickets start at $105 for adults, $95 for young adults, $72 for seniors and $41 for children. Additionally, there are also various discounts available, such as afternoon only skiing, multiday passes, military, and police discounts and the amusingly named parents' predicament ticket.
Just a little over a half hour's drive outside of Reno, not far from Lake Tahoe's Crystal Bay, is the laid back Mount Rose Ski Resort. With north and east-facing slopes, skiers and snowboarders can also enjoy the sunshine on one of the resort's sixty trails serviced by eight lifts. The action on the mountain trends toward experienced skiers; a full forty percent of its runs in the advanced category and ten percent reserved for experts. The remaining fifty percent is split between beginner and intermediate runs; freestylers will have a ball in one five terrain parks. Parking lots are conveniently located right next to the lifts. This allows you to get right down to business without trudging through a village.
Given its proximity to Reno, there's no shortage of accommodations available. You can be sure to find options that are suitable for all budgets. Additionally, you can also stay at Incline Village on Lake Tahoe's north shore, where you can choose between premium hotels or condominiums. Additionally, in the winter season, Mount Rose Ski Resort offers shuttles to local hotels. This then makes your stay all the more convenient.
Pricing on lift tickets varies by age, date, and services provided. Additionally, Mount Rose offers a wide variety of daily specials, from special ladies and local resident discounts to two for Tuesdays and more. There's also a guarantee to refund your lift ticket if you're not 100 percent satisfied by snow conditions by 10 AM.
8.
Homewood Lake Tahoe Ski Resort
Fifty miles from Reno and sheltered by the Ellis mountain peak, Homewood Ski Resort is an ideal location for winter fun. With 450 inches of snow annually, it's also amazingly protected from high winds. Homewood has eight lifts servicing 67 trails across 1,260 acres of terrain. Five terrain parks are on hand for freestylers and the mountain boasts fantastic views of the lake and surrounding area.
Many lodging options are also available in the area, with the West Shore Café and Inn across the street being the most convenient. Nestled between the mountain and the lake, you can enjoy fine dining and even finer views.
9.
Boreal Mountain Ski Resort
Most easily accessed from Reno, Boreal Mountain boasts 41 runs and several terrain parks. The majority of runs are geared to beginners and intermediate skiers. The resort has powerful snowmaking capability to go along with the nearly 400 inches of fresh snow per year. This resort is best known for its 240 days of sunshine and spectacular alpine views.
Tickets vary in price depending on age and season. Holiday dates will obviously cost a little bit more.
Located on the north shore of Lake Tahoe, near Incline Village, Diamond Peak offers 30 trails and three terrain parks. The majority of runs are for beginners and intermediate, so it's a good place for the whole family.
Buying tickets online in advance will score you the best value. Rates for the 2019-2020 ski season is forthcoming but are often less than comparable resorts in the Lake Tahoe region.
Whether north or south, California or Nevada, condo or hotel, Lake Tahoe has plenty of options for the traveling skier. Regardless of your choice, the Lake Tahoe region will provide fresh powder, world-class facilities, and amazing lake views.