Lake Tahoe Boating Tips and Rules You Need To Know Before You Visit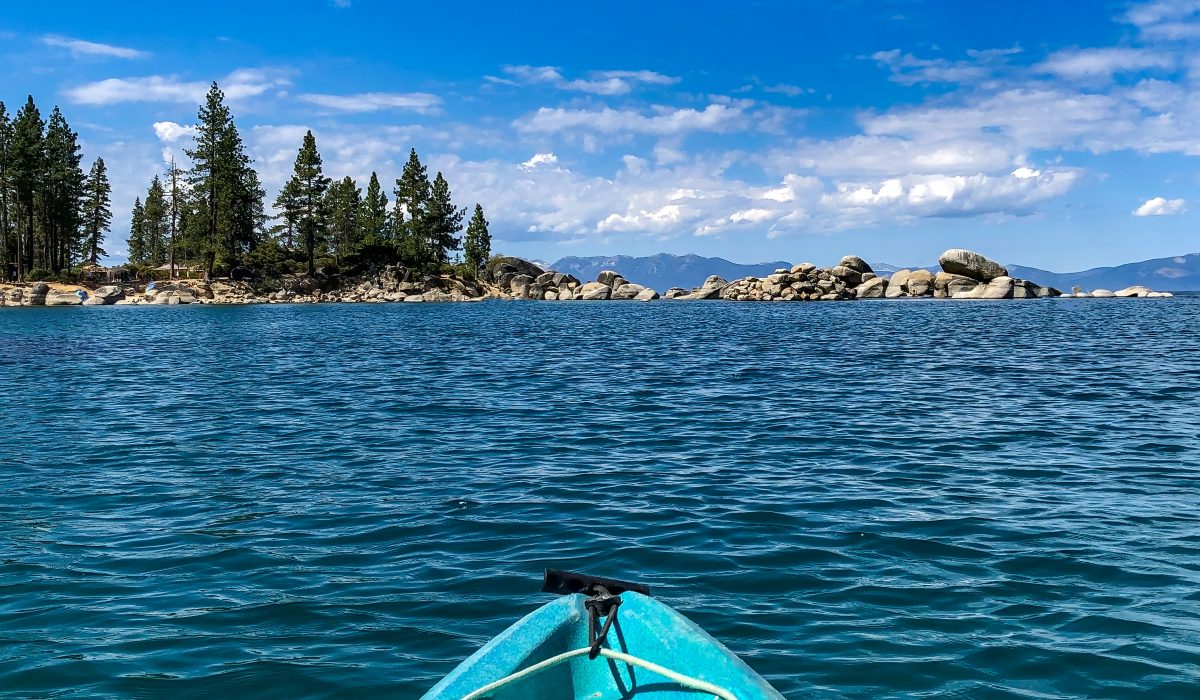 What are the Lake Tahoe boating regulations every sailor must know? Surrounded by the majestic Sierra Nevada mountain range, Lake Tahoe's panoramic views invites tourists from all over the country. But the highlight of visiting is certainly exploring the lake's cobalt blue waters by boat. The Obexer's Boat Company even hosts an annual boating show along the West Shore of the lake. While there are various fun things to do in Lake Tahoe, boating is certainly one of the activities you can't miss.
Before you set off the sail, there are some Lake Tahoe boating rules you need to be familiar with. Luckily, we've got you covered. From all the regulations to locations of boat launch ramps, here's everything you need to know about boating on the Jewel of the Sierra. We also got all the best spots to boat on the lake that any boating enthusiast wouldn't want to miss!
Lake Tahoe Boating Regulations
No-Wake Zones
One of the most tightly implemented Lake Tahoe boating regulations is the no-wake zone. This zone extends 600 feet from the shore. Boaters must follow the strict five miles per hour speed limit when within their perimeters. This speed limit likewise applies to boats within 100 feet of swimmers and paddlers, as well as 200 feet from shoreline structures. You can't water ski, wakeboard, or do any other activity that creates harsh waves in the water within the zone. Tahoe's no-wake policy aims to prevent any erosion and destruction of shoreline structures. It also ensures the safety of boaters, paddlers, and swimmers alike.
Inspection Stations for Invasive Species
To protect Tahoe's ecosystem, boating authorities inspect all watercraft for invasive species before they can enter the water. Species such as quagga and zebra mussels can wreak havoc on the lake's local marine life. You can find several inspection stations scattered along the parameters of the lake.
If you're at the North Shore, you can get your boat inspected at Alpine Meadows and Lake Forest launch ramps. Meanwhile, if you're at the South Shore end, head over to the Cave Rock State Park, Meyers, and Spooner Summit to get your watercraft checked.
Once you pass the inspection, you will receive a sticker and seal to attach to your boat. Refusal of these inspections means you won't be able to enjoy a day out on the Big Blue.
Boats You Can Launch on the Lake
Boating enthusiasts can launch their watercraft on the lake — just as long as it has an intact Lake Tahoe inspection seal. Tahoe boats allowed on the lake range from non-motorized watercraft like paddleboards and tandem kayaks to motorized vessels such as jet skis, deck boats, and ski boats.
Older motorboats with carbureted two-stroke engines aren't allowed within the lake's blue water. Since these motors produce a lot of pollution by discharging unburned fuel into the air and water, the Tahoe Regional Planning Agency prohibited them on the lake. As such, if you have an old fishing boat with a carbureted two-stroke engine, you won't be able to launch it into the water.
Lake Tahoe Marinas and Boat Ramps
There are a plethora of Lake Tahoe marinas where you can launch and store your boat. Popular private marinas within the north side of the lake include Obexer's on Homewood, Tahoe City along North Lake Boulevard, and Sunnyside on West Lake Boulevard. On the south side of the lake, you'll find Tahoe Keys Marina on Venice Drive East and Lakeside Marina at the end of Park Avenue.
You can also find public boat ramps at Kings Beach, Tahoe Vista Recreation Area, Lake Forest, and Sand Harbor along North Lake Tahoe. Meanwhile, El Dorado Beach on Highway 50 and Cave Rock State Park make up the public launch stations around South Lake Tahoe. Most of these boat launches are open year-round. However, some may close due to low lake levels. Moreover, not all marinas feature a boat ramp, including the likes of Ski Run Marina and Round Hill Pines.
Don't own a boat? That's no problem! You can always get one of the boat rental facilities. The marinas at Zephyr Cove and Camp Richardson are just some of the top places for boat rentals, ranging from pontoon boats to jet ski rentals. There are even marinas that offer services with a boat captain if needed. Besides watercraft vehicles, facilities such as Action Watersports also provide equipment rentals you'll need for kayaking and paddleboarding.
Note that some marina's and rental facilities, like the Tahoe City Marina, require prior boat operating experience which you can prove by presenting a California boating license or at least a boat safety course certification.
Lake Tahoe Boating Passes and Fees
If you are planning on bringing a non-motorized watercraft, you don't have to worry about inspection fees. However, if you have a motorized vessel like a speed boat or pontoon boat, you will need to pay for an inspection sticker. There are three types of Tahoe boating stickers: Tahoe In and Out Pass, Tahoe-Only Pass, and Single Inspection Pass.
The Tahoe In and Out Pass costs $60 for watercraft vehicles up to 17 feet, while vessels larger will set you back $100. This sticker gives you access to unlimited inspections valid during the same calendar year. In and Out Passes are only available at roadside inspection stations, such as Meyers, Spooner Summit, and Alpine Meadows.
If you've launched a boat on the lake from the previous season and only plan to sail within Lake Tahoe, you will need a Tahoe-Only Pass, which costs $45. You can purchase this type of sticker at inspection stations and launch facilities. Single inspection passes are valid for one inspection and seven consecutive days of sealing and unsealing. They cost $55 for boats measuring 17 feet and below and $80 for vessels larger than 17 feet.
Once your vessel passes the inspection, you'll receive a boating sticker that will then be attached to your boat's trailer. At a launch ramp, a certified authority will inspect the seal then break it before you get into the water. After you've finished boating, an inspector will install a new one. Up until the newly installed sticker's validity, you can launch your boat into Lake Tahoe again without going through another inspection.
Boating Spots On Lake Tahoe
The vast size of the lake means plenty of boat-friendly spots you and your loved ones can have fun on. If you're on the South Shore and looking for beaches close to boat ramps or allow free docking, head over to El Dorado Beach, one of the best South Lake Tahoe beaches out there. Other must-visit boating spots include Emerald Bay, with its view of the historic Vikingsholm Castle. It is also home to Fannette Island, the lake's only island. Another excellent area to visit by boat is Sugar Pine Point State Park, thanks to its sandy shores, great picnic areas, and historic landmarks like the Ehrman Mansion.
Meanwhile, a popular Lake Tahoe boating spot along the North Shore is Sand Harbor in Incline Village. It boasts white, sandy shores and panoramic views of the lake. If you're looking for less crowded spots, there are plenty of coves along the East and West Shore. Some of these coves are even only accessible by boat!
Lake Tahoe Boat Tours
There's truly nothing like the Lake Tahoe boating experience with its picturesque scenery and blue water. Don't want to be the captain of your own ship? Don't want to buy a boat just yet? That's not a problem! You can always hop aboard one of the many boat tours available!
Take in the fresh air and bask in the sunshine when you cruise around Emerald Bay on the daytime scenic cruise of the Camp Richardson Resort and Marina. Chill out and enjoy a glass of your favorite sweet white wine or beer on board the M.S. Dixie II, managed by the Zephyr Cove Resort and Lake Tahoe Cruises. Party with friends and watch the sunset against the stunning mountainside landscapes on Tahoe Bleu Wave's 70-feet yacht, complete with a fully stocked bar. A number of these Lake Tahoe boats are also available for private charters. Enjoy a full-service celebration with your friends and family the next time you visit the Big Blue!
Safety Considerations When Boating on Lake Tahoe
With a depth of over 1,600 feet, Lake Tahoe is one of the deepest lakes in the United States. It can get dangerous in certain areas, with a number of drowning incidents occurring each year. Besides the Lake Tahoe depth, it's likewise important to consider the weather conditions when out in the water. The weather in the area can be unpredictable, with the water reaching chilling temperatures and gusty wind conditions. Sudden storms can even cause ocean-like conditions in the lake. All of these pose a threat when boating. Therefore, it's crucial to always check the weather and current forecasts before setting sail.
To enjoy a fun and safe day of boating, it's important to be prepared for unpredictable situations. Both California and Nevada have their own set of regulations. The general rule though, is that every passenger on board a boat must wear a Coast Guard-approved life jacket. If you're partaking in water sports where a person is towed by a vessel, like a speedboat, they must also have on a life jacket. Meanwhile, vessels larger than 16 feet must be equipped with throwable flotation devices. You'll also need safety equipment like fire extinguishers, visual distress signals, whistles, bells, or horns, and first-aid kits to ensure a safe boating experience.
Have an Unforgettable Lake Tahoe Boating Experience
The glistening waters accompanied by the towering mountaintops of Lake Tahoe are a sight to behold all year round. And one of the best ways to take in the sublime beauty of the lake is by boat. From cruising the shores of Kings Beach at sunset to parasailing and kayaking at Zephyr Cove, you'll never run out of Lake Tahoe boating opportunities. Even if you don't have a personal or family boat, you can always rent one from a boat company within the area. Just remember to keep in mind Lake Tahoe boating rules and regulations to ensure a pleasurable and safe experience for everyone.