Top 15 Cities To Visit In Southern Europe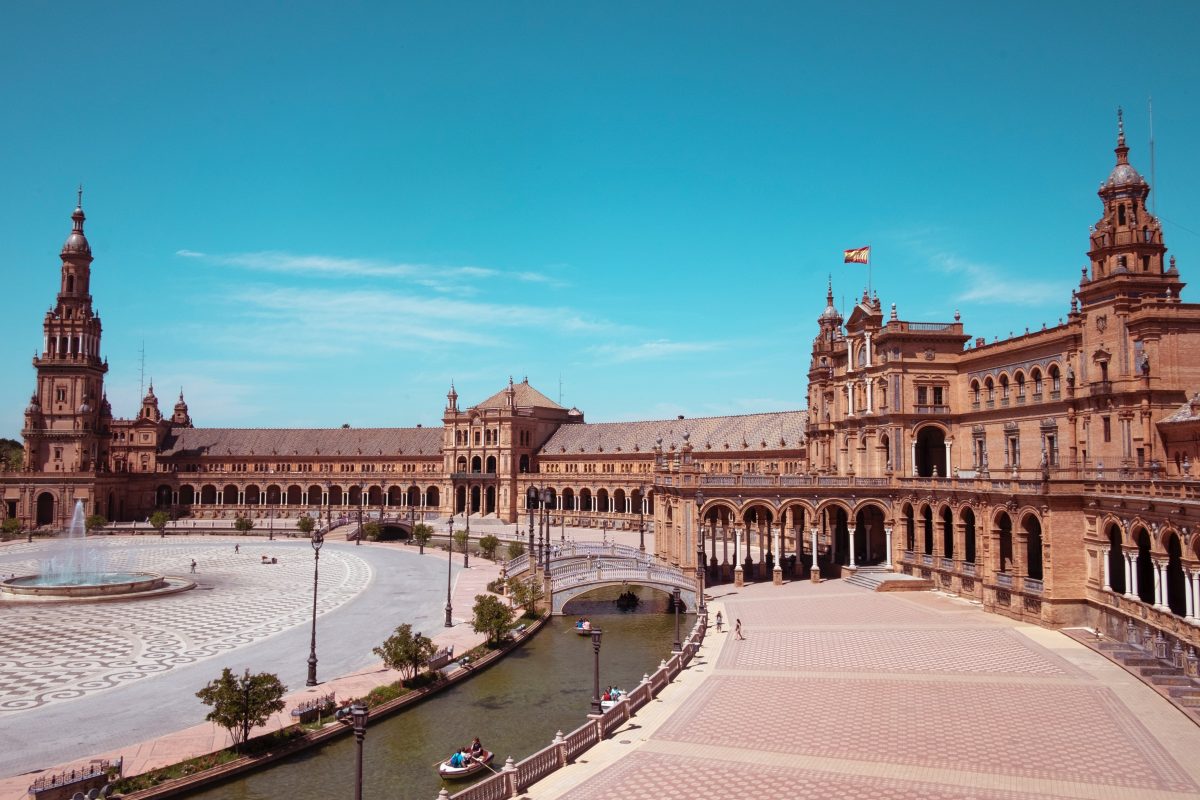 Planning a holiday to Europe soon, but don't know where to go? It's undeniable that there are unlimited destinations across Europe that look and sounds so tempting. However, if you seek a holiday with a Mediterranean climate; Southern Europe is ideal! While Europeans and travelers flocks to this part of the world for the pristine body of water and easy-going vibe. Southern Europe is also an excellent place to escape the cold wind of Spring and Autumn.
Still, not convinced yet?
The gorgeous scenery to cultured cuisine here definitely keep you wanting for more. The best part, these destinations are wallet-friendly for a family vacation or even for budget couples. If you don't believe, travel here and see it for yourself. Here are our top 15 Southern Europe destinations.
Rome has always been a popular city to visit in southern Europe, and for good reason! The capital of Italy is ancient, dating back over 2800 years. With its rich history, this city is no shortage of any majestic landmarks. Don't be surprised to find ruins leftover from the Roman Empire such as the Colosseum and the Forum stand testament to the strength of that former civilization.
Believe it or not, you can find art and architecture all over the city spanning the past centuries. A city that boasts of museums and galleries, there is for sure something for you. A day trip isn't there to justify how amazing this city is. Extend your visit to learn more about Rome and its history. No matter how long you'll be in the city, you wouldn't feel bored.
However, on the more modern side, Rome is a cosmopolitan city with tons of shopping, food, and entertainment. From the high-end shopping district to quaint Italian cafes and pizzerias, there is nothing that you can't do here. For a foodie like you, treat your palate with the authentic Italian specialties. The pasta and pizzas served by the locally-owned trattorias is sensational. And don't forget about the Gelato too!
If time allows, do as the Romans do. Have a late dinner, followed by a trip to a wine bar, then out to the night clubs. Head to the Teatro dell' Opera di Roma to see a classical opera or ballet.
Barcelona, the capital of the Catalonia region of Spain, is a stop that should be included in your trip to southern Europe for a wealth of art and architecture. La Sagrada Família Church, Casa Mila, Park Guell, and other landmarks were all designed by Antoni Gaudí, and his modernist style can be seen throughout Barcelona. While the Museu Picasso and Fundacio Joan Miro are modern galleries featuring works by their namesakes. To make the best out of your time here, try to explore the Gothic Quarter to see some of Barcelona's medieval roots.
For those who seek a vacation with stunning beaches with the Mediterranean Sea, Barcelona sits perfectly along the coast offering pristine beaches and scenery.
Did we mention that Barcelona is also food heaven? Visit this city and ready to be treated with palatable dishes that only keep you wanting for more. If it's not for the tapas, try the traditional Catalan cuisine that makes use of the abundance of seafood and natural condiments like the olive oil. Go bar hopping at a tapas bar, the beers, and bite-size foods assure only the best.
If the city sight-seeing bores you (which it's unlikely to happen), try visiting the friendly neighborhood for its own unique food markets, such as the Mercat de la Boqueria and Mercat de Santa Caterina. Bring home some souvenirs and don't forget about the Iberico hams!
Athens is the capital of Greece and was the center of the Ancient Greece civilization in southern Europe. The city is packed full of history, as it has been around for close to 3500 years. The temple city of the Acropolis was built in 5th century BC and can be seen on its hilltop from anywhere in Athens. Agora is another historical and beautiful site. Thanks to the grand promenade that was built for the 2004 Olympics, you can take a walk through most of the historic attractions in Athens.
Art is everywhere in Athens, from museums to shops to the walls of crumbling buildings. It's come to be known as one of the best spots in southern Europe for street art. The cuisine of Athens features local and fresh ingredients, served in casual and airy restaurants or slightly modernized tavernas.
The nightlife in Athens is surprisingly modern and very active, and you can spend your nights out at clubs until the sun rises. You'll find a lively music scene as well, with jazz, rock, and the bluesy rembetika vying for your attention.
Madrid is the capital of Spain and also a wonderful stop for artistic culture in southern Europe. Spanish royals of old would demand the finest art, bringing fame and wealth to such greats as Picasso, Dali, Goya, and Miro. While there are countless art museums around the city, three of the larger ones are the Museo del Prado, Museo Thyssen-Bornemisza, and Centro de Arte Reina Sofia.
The artsy culture in the architecture around Madrid certainly frames the city of Madrid. To have a better picture of this city, try visiting the Madrid old town where the mixture of the contemporary, medieval, and baroque, dotted around the area.
On the other hand, the nightlife of Madrid is one of the most exciting parts this city has to offer. In 1930, Ernest Hemingway wrote of Madrid: "Nobody goes to bed in Madrid until they have killed the night." And the reason after this is because this city has the most bars than anywhere else in the world.
In short, you'll find that the city truly does live by this, and more people than not stay out until dawn. Simply step outside after the sun sets to find the street filled with revelers and a bar nearby.
Lisbon is a coastal city in southern Europe and also the capital of Portugal. Famous for its seven hillsides with gorgeous views of the Rio Tejo, Lisbon is separated into different neighborhoods. Roam around the city where each has its own distinct feel.
On the other hand, Baixa and Rossio were the center of old Lisbon and have cobblestone streets to walk along and admire the immaculate architectures. Alfama's maze-like streets lead through the casual, everyday neighborhood. It is here you can get a glimpse of the peaceful life.
While the Castelo neighborhood surrounds a 16th-century castle. If you fancy some modern dining and shopping, Chiado is for you. Otherwise, Bairro Alto is where you can find the best nightlife in Lisbon. Head down to Santa Catrina for a more relaxing and laid-back vibe with small bars surrounding the area.
Though Cais do Sodre used to be Lisbon's red-light district, now is a hipster neighborhood with unlimited bars and restaurants. Finally, Belem is a Unesco World Heritage Site with gorgeous fairy-tale like structures.
Lisbon is one of the most urban cities in southern Europe. The great news is, it still has a lot of historical charm. The Museu Nacional do Azulejo is in a 16th-century convent and is filled with tile artwork, some of it centuries old. The local art museum, Museu Nacional de Arte Antiga, is in a 17th-century palace.
Venice is unique among the cities in southern Europe in that it doesn't have any streets – only canals. This Italian city is spread across more than 100 small islands in the Adriatic Sea. The Grand Canal is the main thoroughfare. Here, you will find 50 palazzi and six churches. It ends at the Palazzo Ducale, a white and pink stone palace, and Basilica di San Marco, a marble cathedral with over 8000 square meters of mosaics. Ride down this and the smaller canals to see all of the beautiful architecture.
Seafood in Venice is unparalleled. Even the spices have made their way through centuries of trade routes. Furthermore, Venice is a fashion capital. You can visit the showrooms of artisans to see examples of this. This is also where you'll find some of the best shopping in southern Europe. Almost everything you find will be handmade and unique.
Florence is a Tuscan city in Italy, and one of the best cities for Renaissance artwork and architecture in southern Europe. In fact, much of the city has remained unchanged since the Renaissance era, and you can still find cobbled streets, 15th-century palaces, and basilicas. Countless artists began in Florence, and their work can still be found in the galleries around the city.
The Galleria Degli Uffizi has southern Europe's biggest collection of Renaissance work. The Galleria dell'Accademia houses Michelangelo's famous statue, David. You can even visit the tombs of famous artists and visionaries such as Michelangelo, Galileo, Ghiberti, and Machiavelli in the Basilica di Santa Croce.
While the food in Florence tends to be simple yet delicious. You can find almost any type of restaurant you'd like, from the more traditional trattorias to food carts to contemporary eateries. Tuscan olive oil is, of course, popular, since it's the best place in southern Europe for it. Cafes are a popular stop as well, whether you're looking for one that's historic or modern. You can't beat the coffee you'll find at them.
Seville, Spain is the southern Europe capital of flamenco dancing. You can visit the Museo del Baile Flamenco to learn about the history of the dance. Alternatively, you can check out the Casa de la Memoria, Casa de la Guitarra, or La Casa del Flamenco to catch a show. Another huge part of the city's history is the Real Alcazar, a palace built over eleven centuries ago. It's a beautiful sight, a combination of Christian and Mudejar architecture.
Seville has a multitude of options for food and drink, including traditional tapas or something contemporary. The Barrio de Santa Cruz, Plaza de la Alfalfa, and the Alameda de Hercules are all great places to find bars. The annual festivals like Semana Santa and Feria de Abril are some of the most exciting in southern Europe. Plus, if you're a fan of Star Wars or Game of Thrones, explore Seville for the movie filming spots within and outside of this stunning city.
If your travel through southern Europe and it takes you to Croatia, be sure to visit the city of Dubrovnik. It sits along the Adriatic Sea and features the old town surrounded by walls first built in the 9th century. As the centuries went on, the walls were added to and forts were built within the city. Take a walk on top of the walls for a beautiful view of the city, and tour the insides of the forts.
Dubrovnik has a modern claim to fame! Similar to Seville, it happens to be one of the significant filming locations in southern Europe for much of the TV show Game of Thrones. If you're a fan of the series, you can visit King's Landing and Qarth in real life through their representations in Dubrovnik. Don't forget about the beaches, the pristine beaches will take your breath away.
Malaga, Spain is an important cultural spot in southern Europe – it was the birthplace of Pablo Picasso in 1881. You can also find much of the artist's works in the Picasso Museum, and learn about the study of the artist himself at the Foundacion Picasso. There's also the Museo Carmen Thyssen for 19th-century Andalusian paintings and the CAC Malaga for work from rising artists.
For more glimpses into Malaga's history, visit the two hilltop citadels that overlook the city, the Alcazaba and Gibralfaro. Both are medieval Moorish structures, though Gibralfaro is now only ruins. You can also see the Renaissance cathedral in the city. La Manquita is its nickname, meaning "one-armed lady," because one of its towers was mysteriously never finished.
Malaga is well-known for being a mixture of old and new. The ancient structures stand among the high-rise hotels and the resorts on the beaches of the Costa del Sol.
Also, the bar scene is one of the most lively in southern Europe. The Plaza de la Constitucion and Plaza de la Merced in the old town feature some of the wildest bars you can find. In the same area, you'll find dozens of tapas bars and restaurants selling every type of cuisine imaginable.
Milan is the center of fashion and design in southern Europe. Furthermore, this Italian metropolis is also a financial point of importance, as it's the location of the national stock exchange. The city has a storied history that led to it becoming such an integral part of industry and culture when Italy unified in 1861.
If you hadn't known, Milan is home to Leonardo da Vinci's famous fresco, The Last Supper. You can find a collection of his drawings at the first public library in southern Europe, Biblioteca e Pinacoteca Ambrosiana. Whilst you're browsing these things, be sure to visit some of the beautiful architecture as well, such as the Duomo, a Gothic cathedral with 135 spires and 3400 statues.
Apart from that, Milan is also a sophisticated yet modern city. If you're planning to upgrade your wardrobe, the Quadrilatero d'Oro is the designer shopping district perfectly for you. Head down to Armani Silos where the museum is specially dedicated to Giorgio Armani. While the Studio Museo Achille Castiglioni is dedicated to Achille Castiglioni.
Also, the cuisine in Milan is just as trendy as the fashion, and you'll find everything from Michelin-star restaurants to modern bistros to traditional eateries. The city features one of the most diverse dining scenes in southern Europe, as centuries worth of immigrants have brought new flavors into the area. You'll find everything from nearby delicacies of Genovese, Piedmontese, and Tuscan origins to Japanese and Chinese restaurants.
Based to the south of Sicily, the Republic of Malta is a tiny island nation which offers the perfect blend between rich history, culture, and great all-year-round weather. Consisting of three islands – Malta, Gozo, and Comino, this charming travel destination allows you to encounter some of the finest beaches you'll find anywhere in the Mediterranean.
With plenty of activities, sights, and much more to enjoy throughout your visit, you can choose from a wide range of fantastic resorts with each of them offering a unique feel. The friendly locals are also renowned for their hospitality – ensuring that solo travelers, couples, and families alike will be in for a truly memorable visit from beginning to end.
Renowned for its iconic architecture and ancient vineyards, Santorini is for certain one of the most romantic travel destinations you'll find anywhere in the world. Featuring a whole host of steep cliffs, breath-taking sunsets, and instantly recognizable buildings donning blue domes, it's clear that a visit to this remarkable location will be one that you'll remember for many years to come.
Rich in history and home to a range of red and black sand volcanic beaches, there's so much to see and do on this stunning island – from exploring the incredible Ancient Thera to enjoying fresh local produce, and everything in between. If you're planning a honeymoon, Santorini is a romantic city that is ideal for you.
While Lisbon and the Algarve are without a doubt the most visited travel destinations within Portugal, you shouldn't forget the country's hidden gem – Porto.
The ideal place to enjoy delicious food and one of several varieties of port, you certainly won't be disappointed if you're looking to immerse yourself in the Portuguese culture. This charming city has so much to offer for all ages – with beautiful coastlines and friendly locals making your visit all the more special.
Don't leave without taking a stroll at the Dom Luis I bridge, where the breath-taking Porto scenery surely takes your breath away. Get your camera ready for the views of the Douro river and its eye-catching surroundings, especially during the sunset.
Situated on the stunning Italian Riviera, Genoa is the perfect place to escape the hustle and bustle of Italy's major tourist spots including Rome, Venice, and the Amalfi Coast.
A large port city based in the northwest of Italy, this hugely underrated location is widely known as the place where explorer Christopher Columbus first set sail on his voyage across the Atlantic Ocean. Classic foods including focaccia, ravioli, and pesto all originate from this wonderful location too, meaning it couldn't be more perfect to visit if you'd like to indulge yourself in authentic Italian cuisine. Many hidden delights can also be found throughout the city – ensuring that all ages can enjoy the perfect blend between history, culture, and tourism.
Takeaway
It's truly evident that Southern Europe has a wealth of entertainment, beauty and culinary excellence. No matter your age, background, travel preferences or budget, we guarantee these naturally exhilarating destinations will wow you.
So, if you're ever planning a trip to Southern Europe, make sure to have one of them on your travel list. And if you've been to any of these destinations, please share with us your experience. We love to hear from you!