A Month-by-Month Guide to the Weather in Italy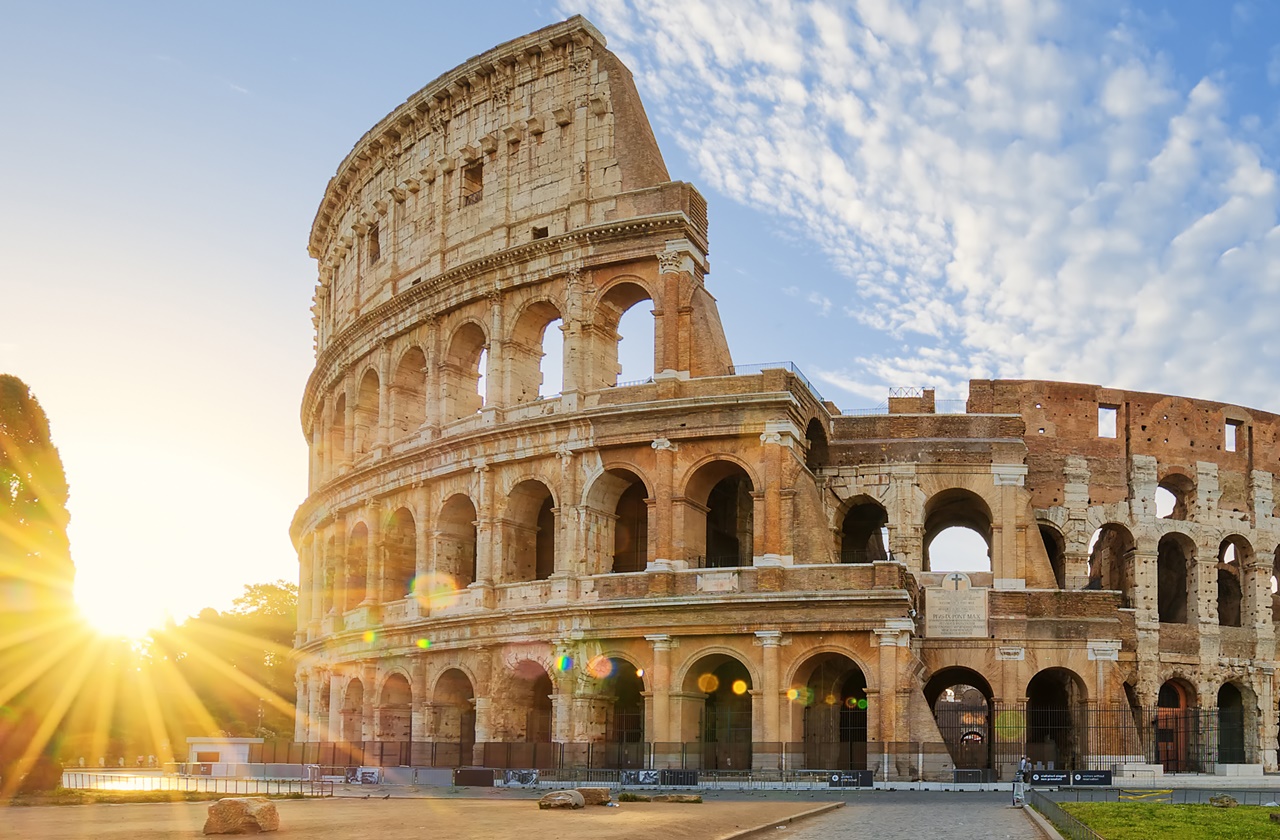 With dreamy coastal villages, historic towns, and rolling hills, Italy is a timeless destination. From the high-fashion streets of Milan and canals of Venice to the picturesque hills of Tuscany, the country is on almost every traveler's bucket list. Every year, the country attracts more or less a hundred million visitors wanting to experience the weather in Italy and visit its popular landmarks. In 2019, Italy welcomed a whopping 94 million tourists, making it one of the most visited countries based on international arrivals.
That being said, knowing when is the best time to visit Italy is one of the key factors in having that dream vacation. The last thing you want is to finally arrive in Rome, only for your trip to be spoiled because it kept raining throughout your stay. If you want to plan the perfect vacation, continue reading and learn more about the weather in Italy!
What Is the Weather in Italy Like?
Italy experiences four seasons: spring from March to May, summer from June to August, autumn from September to November, and winter from December to February. Because of its boot shape, you can divide the weather in Italy into three areas: North, Central, and South Italy.
Northern Italy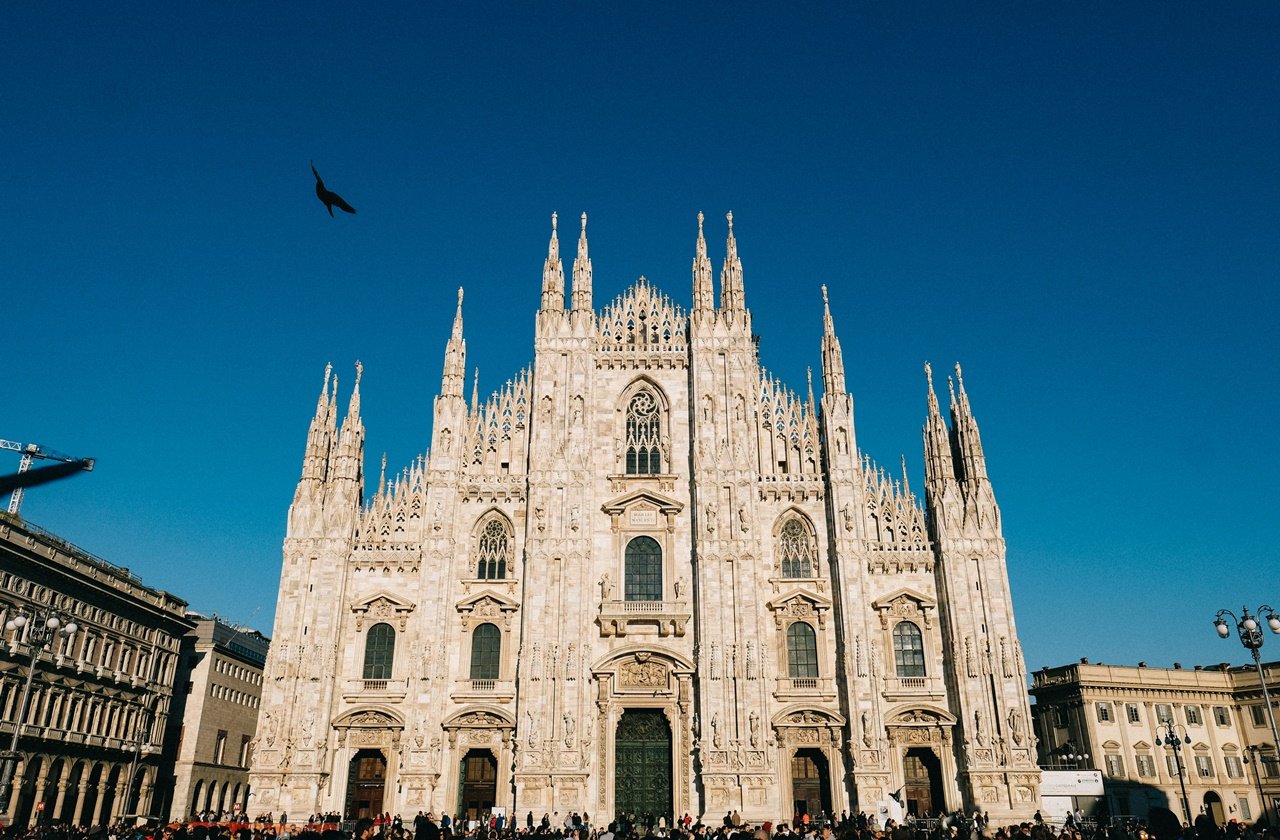 Photo by Fabio Fistarol on Unsplash
Northern Italy includes regions like the Aosta Valley, Piedmont, and popular destinations like Lake Garda, Milan, and Venice. Located near the Italian Alps, the weather in this region is colder as compared to its central and southern counterparts. Winters are especially cold and even the coastal areas experience heavy snowfall and fog. Lombardy, Turin, and other cities further north experience colder winters because of their location. Summers are hot and humid, with the occasional thunderstorms.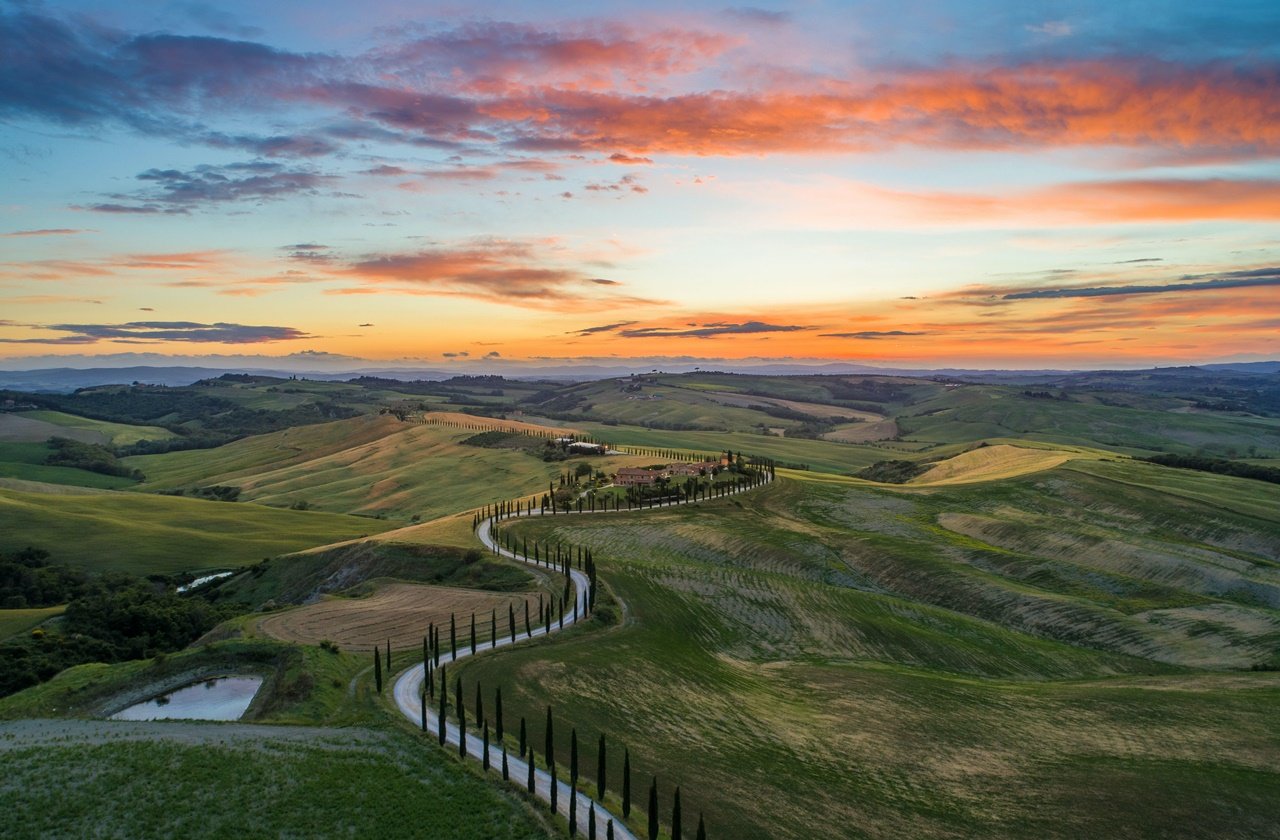 Photo by Luca Micheli on Unsplash
Rome, Florence, Pisa, and others make up Italy's Central region. The weather is milder with a slight difference in temperature between summer and winter. Summer days are longer and winter is less intense, making it a region with an overall pleasant weather. Additionally, areas on the west coast have a higher chance of rainfall unlike cities on the east coast. Weather in Italy's central region is ideal for travel from late spring to early autumn. If you're planning on visiting Rome and other cities, plan your visit sometime within this window for the best weather.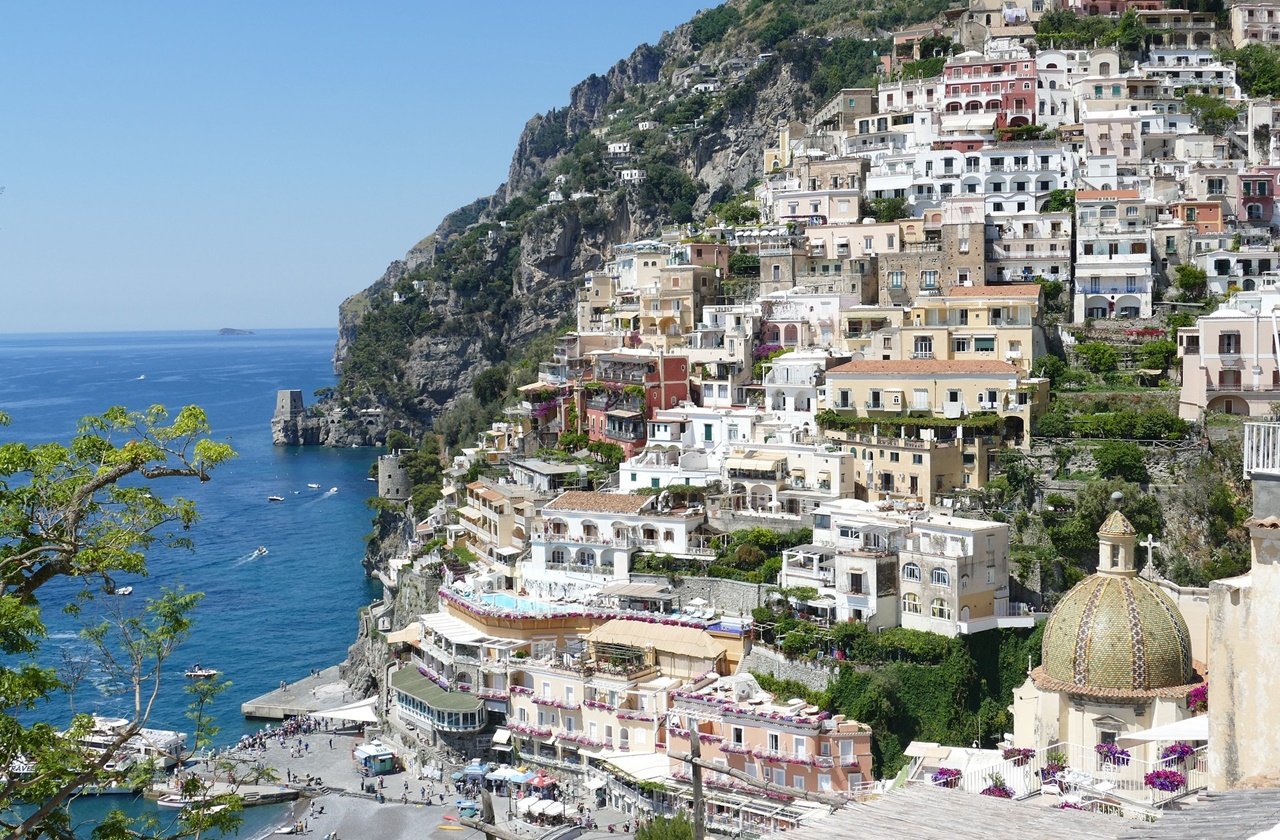 Photo by falco on Pixabay
South Italy includes Naples, Sorrento, the Amalfi Coast, and more. Additionally, the islands of Sicily, Sardinia, and Corsica are parts of this region. The overall weather in Southern Italy is much warmer than in the North and is more tropical. There is also a slight difference in the weather between areas near the coast and those near the mountains. During summer, areas like Naples and those in the more southern parts experience a hotter and drier summer and milder winter. On the other hand, cities with higher altitudes are more prone to rainfall and heavy snowfall during winter.
Weather in Italy: A Month-by-Month Guide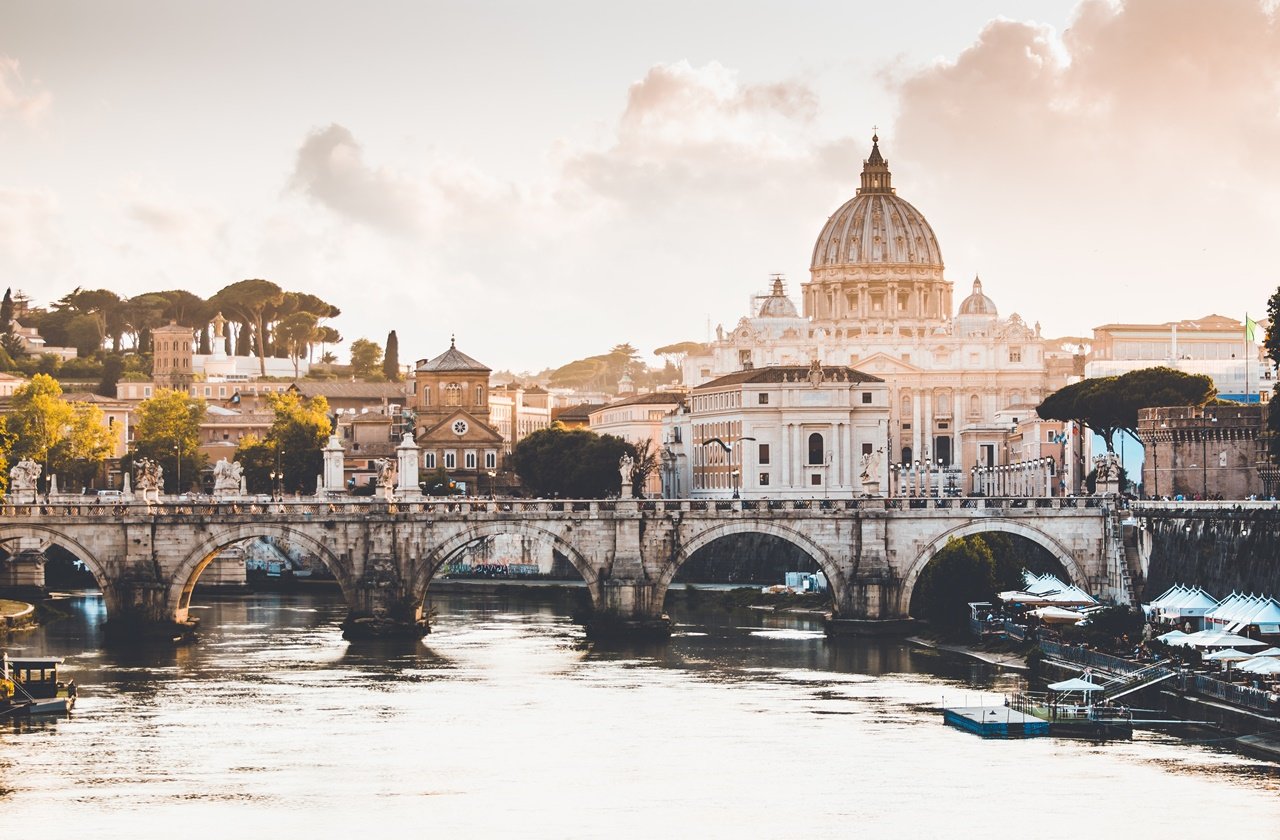 Photo by Christopher Czermak on Unsplash
January
January is one of the coldest months overall in January, although it is still bearable. In Northern Italy, the average temperature ranges between -4 and 7°C (25 to 45°F), making it the coldest area in the country. Snowfall is more frequent and the closer you are to the mountains, the colder it gets. Meanwhile, in Central Italy, the average temperature is from 7 to 13°C (45 to 55°F). You might experience plenty of rainfall, however, snow can be rare. Southern Italy experiences a milder winter with an average temperature of 11 to 15°C (52 to 59°F). The month brings frequent rainfall, so make sure to bring raincoats and jackets although snow is rare in this part of the country.
If you're looking for a winter wonderland vacation, visiting Northern Italy during January is a good idea. You get to enjoy the perks of having fewer tourists and low hotel prices. January is also perfect for skiing or taking a dip at a hot spring somewhere up north.
February
Weather in Italy during February is similar to that in January, although the southern region starts to have more pleasant weather. North Italy is still the coldest part of the country with an average temperature of -3 to 8°C (27 to 46°F), with areas in the mountains having more snowfall. In Central Italy, the average temperature is still the same at 7 to 13°C (45 to 55°F) with small crowds. Lastly, in Southern Italy, the temperature can range between 11 and 15°C (52 to 59°F), same as in January. But you can expect to see tourists escaping the winter cold to come here.
But despite the cold weather, February is a good time to visit Italy for its festivals. Venice attracts tourists for its Carnival, while others flock to Milan in time for fashion week.
March
As spring approaches, the weather conditions in Italy gradually improve. Up north, the average temperature plays between 1 and 13°C (34 and 55°F). Rainfall is still frequent, but towards the end of the month, you can enjoy bright and sunny days. In Central Italy, the average temperature ranges between 7 and 15°C (45 to 59°F), and although you still need to bring winter essentials, you may also want to bring clothes for warm weather. March is also a great month for outdoor activities like hiking or church-hopping. South Italy has an average of 11 to 16°C (52 to 61°F) with the weather being not too hot and not too cold. There are relatively fewer crowds so you can enjoy sightseeing and exploring the region at your own pace.
Crowds are still thin in most parts of the country, and this is the last month to enjoy winter sports like skiing, snowboarding, and sledding. Tours around the city may start to rise and depending on the Easter holidays, hotel prices may be more expensive.
April
In April, the overall weather in Italy isn't too hot nor too cold, making it a great time to visit the country. The average temperature in North Italy is at 4 to 17°C (39 to 63°F) and although there may be chances of rainfall, the overall weather is cool and you can expect more days of sunshine. Central Italy has an average temperature of 8 to 17 (46 to 63°F), one of the best months to visit the area. This is also one of the best months to visit cities like Rome because of the good weather and fewer crowds. Southern Italy's average temperature falls between 14 and 25°C (57 to 77°F) with crisp and sunny days. You can switch your winter jackets and opt for short-sleeved shirts and even a dress and sweater for cooler nights.
Because of the improving weather, more crowds also tend to visit Italy during this time. The Easter holiday attracts plenty of tourists, so make sure to check future dates to avoid the surge of visitors.
May
May is one of the best months to visit Italy weather-wise. The days are sunny and warm but not unbearable, and the evenings are cool. Due to its location near the Italian Alps, Northern Italy has the coolest weather in the country. Its average temperature is from 9 to 21°C (48 to 70°F) with the occasional rainfall, but this shouldn't ruin your holiday. In Central Italy, temperatures range from 12 to 22°C (54 to 72°F), perfect for sightseeing or enjoying an afternoon picnic. If you're looking for a place with plenty of sunshine, head south. Average temperatures in the south are 16 to 21°C (61 to 70°F), pleasant for the region's late spring season.
The month marks one of Italy's busiest tourist seasons. The nice weather in Italy, along with school holidays, means that there are more people visiting the country's best hotspots. You can also encounter groups of students visiting museums and other historical sites.
June
Summer in Italy starts in June, marked by warm and sunny days and little to almost no rainfall. North Italy's weather is still cooler at an average of 13 to 25°C (55 to 77°F) with plenty of sunshine and fewer crowds before they arrive in July. Central Italy also sees pleasant weather, averaging from 16 to 25°C (61 to 77°F). Rainy days aren't common so you can enjoy most of the time outdoors. On the other hand, summer kicks off in Southern Italy with an average between 20 and 25°C (68 and 77°F). The days are hot but still pleasant and evenings can be cool and breezy.
Generally speaking, the first week of June is one of the best months to visit the country. The weather is warm and ideal for travel and there aren't that many crowds yet. However, the temperature can rise in most parts of the country towards the end of the month, especially in cities in South Italy.
July
If you want to escape Italy's summer heat, head to the Alpine regions of the north. It may be the hottest month in the area, but it enjoys a 20 to 30°C (68 to 86°F) temperature and there are few rainy days. Rainy days are uncommon in Central Italy and the average temperature ranges between 19 and 30°C (66 to 86°F). However, in Sorrento and other cities in Southern Italy, temperatures are at their highest with an average of 23 to 35°C (73 to 95°F). Rain isn't common, but the heat may be unbearable for travelers who are used to cold weather.
In terms of crowds, July is one of the busiest tourist seasons. The weather in Italy attracts plenty of visitors and the summer holiday is at its peak, so expect a lot of crowds everywhere. Additionally, not all Southern Italy hotels have air conditioning, so be sure to look for a place that includes it.
August
Northern Italy's temperature peaks at an average of 16 to 28°C (61 to 82°F). It's hotter in the city, so most people visit the mountainous areas. The average temperature in Central Italy ranges between 19 and 28°C (66 and 82°F). Since most people in the city are on vacation, traffic is minimal and you can enjoy sightseeing without thick crowds. The temperature in Southern Italy reaches its peak at an average of 24 to 29°C (75 to 84°F). Don't forget to pack sunscreen and dress accordingly especially if you're headed to the beach.
Since August is also the country's peak tourist season, make sure to buy skip-the-line tickets or book hotels in advance. To be spared from the scorching heat, plan your trip so you get to spend hot summer afternoons inside museums or galleries.
September
The overall weather in Italy in September is warm and pleasant, although it gradually becomes colder on the last days. Florence, Milan, and other areas in the north experiences an average of 12 to 24°C (54 to 75°F). There may be occasional rainfall, but this shouldn't be a problem. In Central Italy, the average temperature plays between 17 and 26°C (63 to 79°F) with a few days of rainfall. The temperature in Southern Italy drops with an average of 22 to 27°C (72 to 81°F) and you can expect rainy days towards the end of the month.
Since September marks the transition from summer to autumn, it's important to carry a small umbrella. In terms of tourists, there are still plenty of visitors in September, although not as many as those in August. If you want to enjoy the last days of summer, September is the best time to visit Italy.
October
In North Italy, the average temperature in October falls between 7 and 18°C (45 to 65°F), and there are more wet days than usual. The nights tend to be colder, although you can still enjoy the last remaining warm days at the beach. Like its northern neighbors, Central Italy experiences a dip in the temperature, with its average ranging from 13 to 23°C (55 to 73°F). There are more rainy days, so make sure to bring an umbrella with you at all times. South Italy's temperature is still warm at 19 to 23°C (66 to 73°F), but there can be sudden downpours as well. The early days of October are also the last time to enjoy the beaches and seaside resorts before winter kicks in.
October in Italy is a good time to visit since there are fewer tourists, but the weather is transitioning into a much colder one. This is also an ideal time to visit since you can attend regional harvest and food festivals in Italian countryside.
November
November is Italy's transition month from autumn to winter and the days are shorter. Weather in Italy's northern region is cold, with the average temperature falling between 1 and 11°C (34 to 52°F). The chances of snowfall are unlikely except for towns in the mountainous areas. In Central Italy, the temperature drops as well, and its average ranges from 8 to 17°C (46 to 63°F). You might experience rain showers during the day and colder nights. Like its northern and central counterparts, Southern Italy also goes through shorter days and lower temperatures, with the average being 14 to 19°C (57 to 66°F).
For budget travelers, this is one of the best times to visit Italy since airfare and accommodations are cheaper. There are also fewer crowds, so there's no need to book in advance or wait in queues for long. However, low prices and fewer crowds often mean that the weather isn't the best.
December
December isn't Italy's coldest month, but it's one of the wettest in the year. The average temperature in North Italy ranges from -3 to 7°C (27 to 45°F) with snowfall in most mountainous areas. On the other hand, Central Italy has an average temperature of 6 to 14°C (43 to 57°F). Do expect large crowds in Rome, one of the best places to spend Christmas in Europe. South Italy has the warmest weather despite the season. Although it's not as cold as in the north, the average temperature falls between 12 and 16°C (54 and 61°F).
Despite the winter season, the weather in Italy is still suitable for outdoor activities, especially in the south. Up north, ski resorts and winter lodges attract plenty of visitors wanting to experience a White Christmas. December is also the perfect time to enjoy skiing and other winter sports.
Best Time to Travel to Italy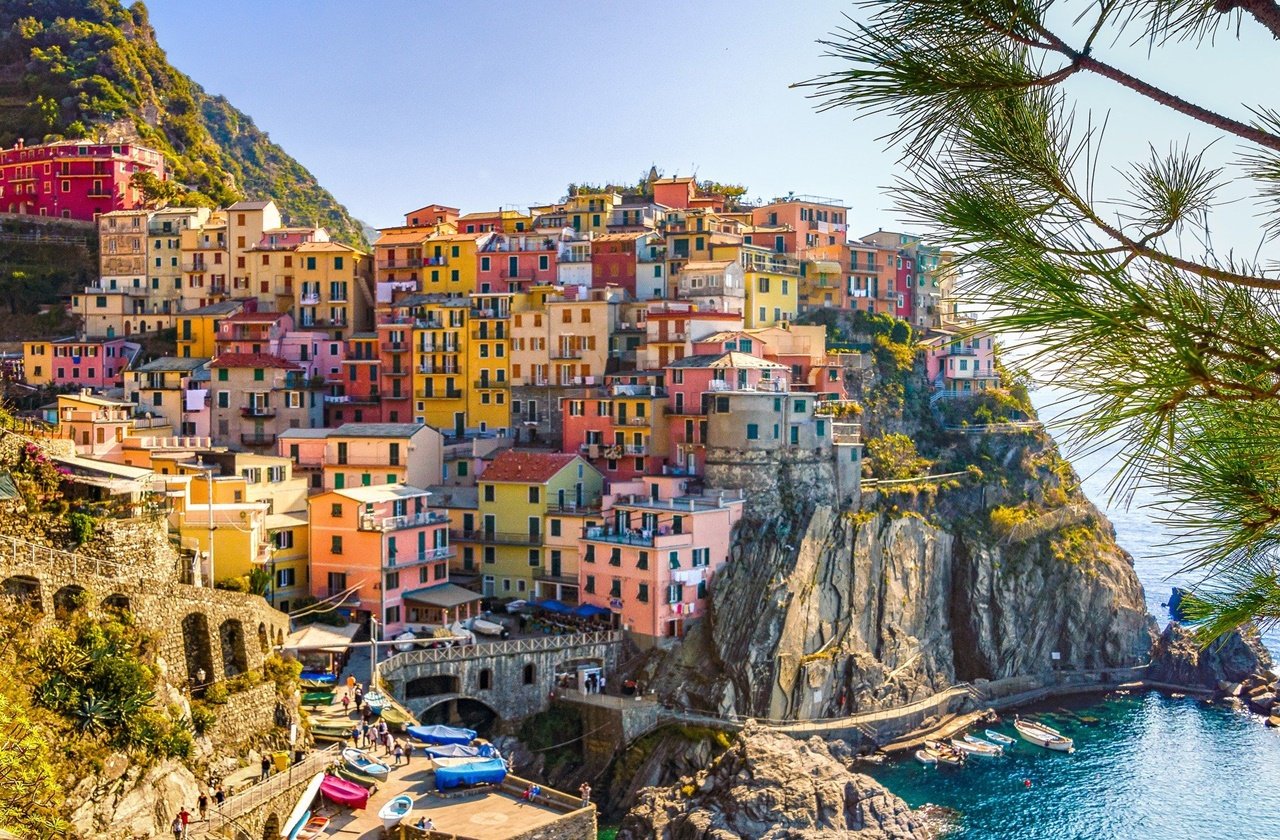 Photo by Kookay on Pixabay
Northern Italy
The best time to visit Northern Italy depends on your itinerary. If you want to go skiing and enjoy other winter activities, plan your trip from December to January. You may also get to catch the lively Christmas markets during the holiday season. Meanwhile, if you want to go hiking in the Cinque Terre and explore the Italian Riviera, go from April to May.
Central Italy
To enjoy Central Italy's mild yet pleasant weather, plan your trip sometime from April to June or September to October. There are few crowds and in autumn, you can marvel at the colorful fall foliage. The hills and vineyards of Tuscany are also must-visit, especially during September and October during the harvest season.
Southern Italy
Visiting Southern Italy is perfect for those wanting to bask under the warm sun. That being said, the best time to visit is from April to June when the weather in Italy isn't too scorching. Since the months fall before the school holidays, you can enjoy uncrowded beaches and streets as well as low prices.
What to Pack When Visiting Italy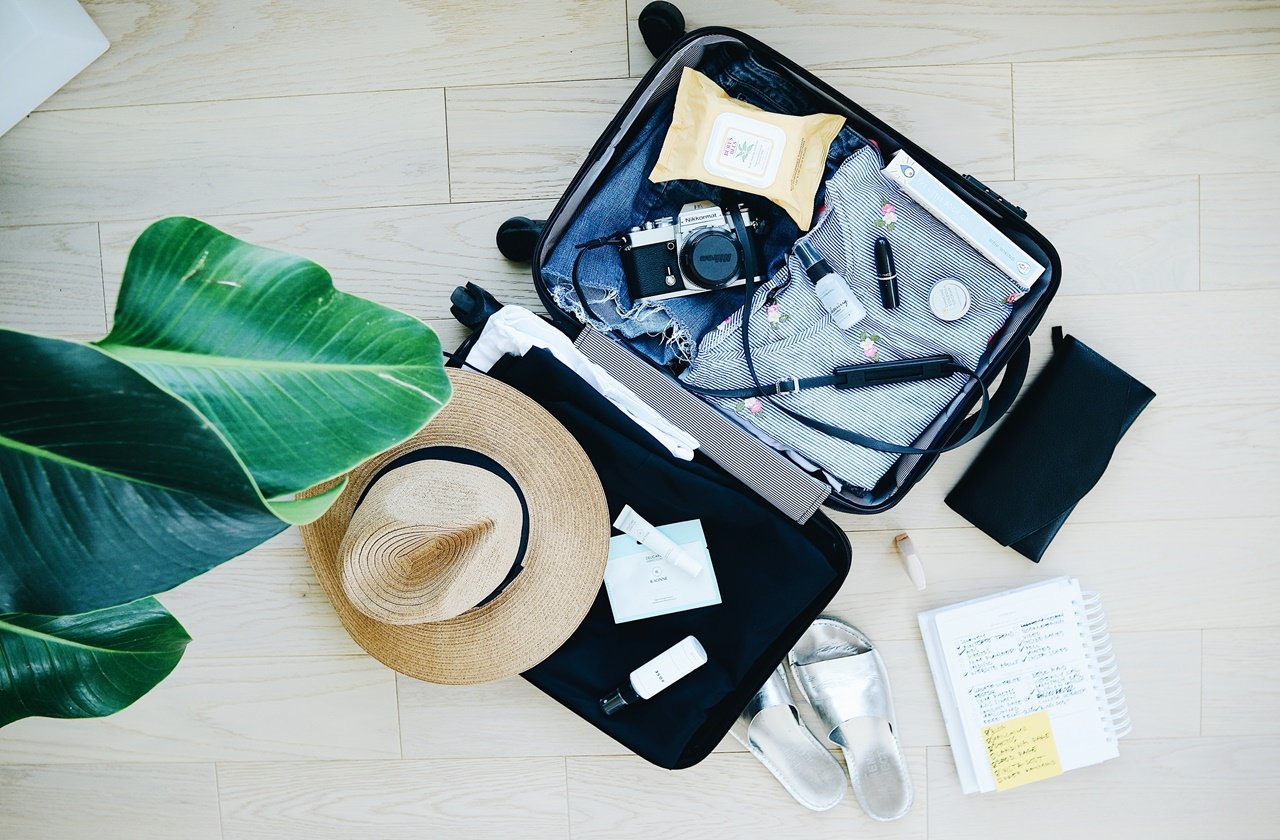 Photo by STIL on Unsplash
Spring
As the cold winter days come to a close, don't forget to bring lightweight clothes and comfortable pants. You can choose to leave the heavy winter jackets and instead bring a cardigan or sweater unless you're staying in North Italy.
Sneakers/walking shoes
Lightweight jacket
Travel pants
Dress/dress shirt
Cardigan
Summer
After the chilly days of spring, switch your jackets and dresses to swimsuits and sundresses! Although summer days in Italy can be hot, evenings can be cool, so bring a sweater or lightweight clothes for layering. When heading out, especially to the beach, don't forget to bring sunscreen and accessories like sunglasses or hats as protection from the sun.
Beachwear
Sunscreen
Light clothing
Short-sleeve tops
Maxi dress
Autumn
The weather in Italy starts to become colder as winter approaches. That being said, switch your summer dresses and linen tops for thermal clothing, and make sure to bring an appropriate jacket. Heated jackets, thermal tights, and long dresses are also ideal things to bring in autumn. The autumn season can also bring frequent rainfall so it's important to have a rain jacket or waterproof clothing with you.
Boots
Jacket and coat
Thermal clothing
Scarf
Umbrella
Winter
If your trip to Italy is during the winter season, bringing thermal clothing for layering is a must. You'll also have to bring gloves, earmuffs, scarves, and beanies. Depending on your destination, you may want to bring thicker clothes or jackets especially if you'll go to cities in northern Italy. In addition, if you'll go skiing or partake in winter activities, make sure to bring accessories like ski goggles, helmets, and the likes.
Winter accessories (gloves, ear muffs, beanies)
Heavy jacket
Thermal and/or waterproof clothing
Umbrella
Winter boots
Plan the Perfect Italian Holiday
Aside from getting the best hotel and flight deals, it's important to learn about the weather in Italy when planning your vacation. The weather can dictate the number of crowds present as well as the availability of most activities and tours. Once you've familiarized yourself with the weather in the country, you can now plan your dream getaway and enjoy the best of what Italy has to offer!