Konnichiwa World: 5 Cool Souvenirs to Buy in Tokyo, Japan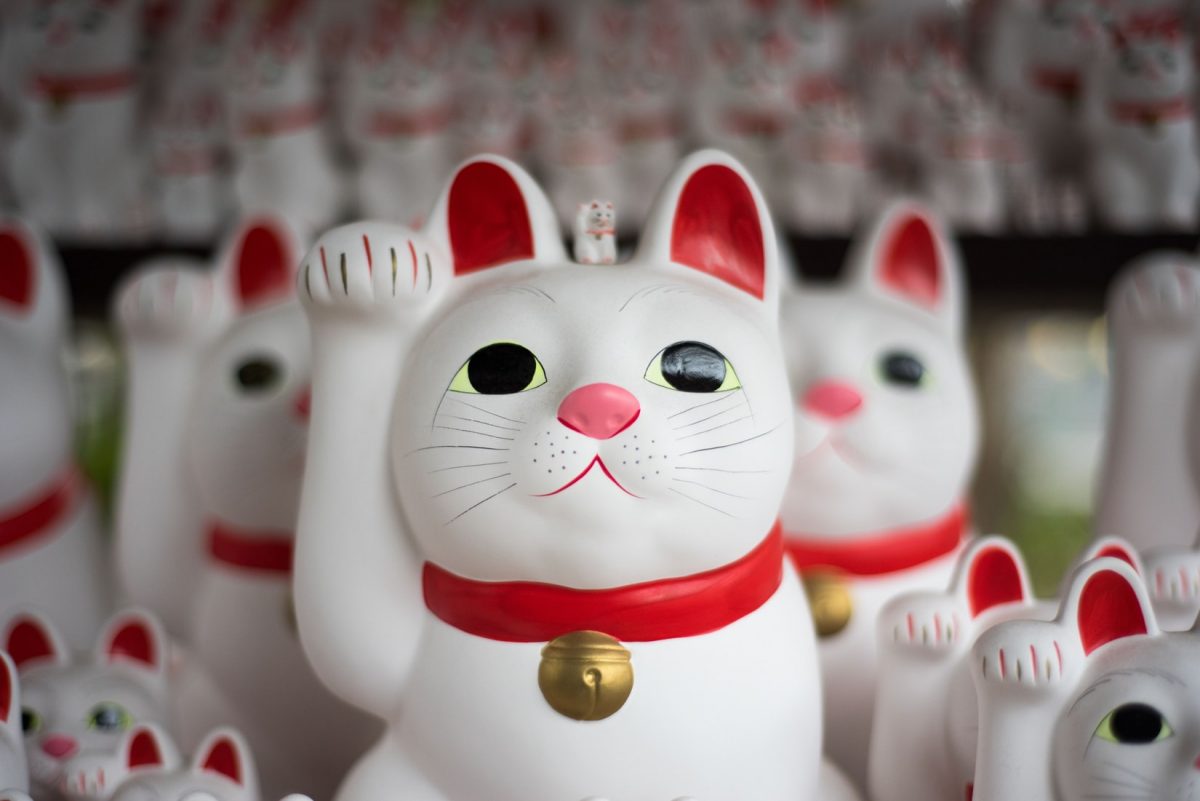 Tokyo is an irresistible destination for travellers around the world. And there's a good reason for all the hype. The city is an epitome of high culture and modernity. It has a lot to offer. Furthermore, Tokyo holds a mysterious artistic appeal that is hard to match. The city also features some of the most breathtaking architecture you'll ever come across. Add to that a rich culture, stunning festivals, delicious food and a one of a kind shopping experience. And you have yourself the perfect travel destination! Investing in souvenirs to remember the memorable travel moments is always a good idea.
Finding Souvenirs in Tokyo's Crazy Shopping Scene!
If you're lucky enough to find yourself shopping in Tokyo, you would definitely want to buy a memento. Something you can take home and remember your amazing trip by. Souvenirs are a great way to look back on a successful trip to a foreign land. And Japanese souvenirs can make for excellent gifts that you can take home for your loved ones. But shopping in Tokyo can be confusing especially if you are anywhere near Shibuya or Shinjuku District.
Tokyo shopping district is always jam-packed with Japanese people and foreigners alike. For travellers, it can be a little overwhelming. In the Tokyo shopping district, you'll find diverse Japanese products on sale. Japanese manga, travel bag, cool backpacks and several kinds of souvenirs are common. But a lot of options can make the decision of buying Japanese souvenirs quite difficult especially, when you don't know where to buy souvenirs in Tokyo, to begin with.
Where to shop for Tokyo souvenirs, you ask? The answer depends on the type of Tokyo souvenirs you are planning on buying. You will need to ask yourself who you're buying these souvenirs for. If you're buying it for yourself, a travel bag, Japanese manga or some cool backpacks can suffice. However, if you're after something more unique – say a traditional Japanese gift for a friend back home, you will need to dig deeper. To make things easier, we've compiled a list of the top five souvenirs you can buy in Tokyo, as part of your Tokyo shopping list.
1.
Manga: Souvenirs you can't go wrong with
Japanese Manga makes the top of the list – and for good reason too! You can't go wrong with Japanese manga souvenirs when you're shopping in Tokyo. Japanese manga has gained a lot of popularity over the years. Countless devout fans, including Japanese people, read Manga comics with passion. What's more? There's even a dedicated Manga Museum in Kyoto! These comics do not only make for great souvenirs made in Japan but also work well as Japanese gifts. Manga's make for very practical Japanese gifts as they are suitable for kids and adults alike. So, the manga's a nice choice if you're looking for souvenirs made in Japan.
Where to buy: Kinokuniya Shinjuku District Main Store. 3 Chome-17-7 Shinjuku, Shinjuku City, Tokyo 163-8636, Japan
Price: The price may vary depending on the publisher. The average prices of Japanese Manga range from $9.00 and $12.00
2.
Traditional Hand-Made Japanese Fans
Souvenirs in Asakusa
When you're Tokyo shopping, resorting to traditional souvenirs can simplify things a lot. Picture yourself in the middle of Shibuya's Tokyo shopping street. You are on your phone typing "souvenirs near me" on google. Scrolling through the search results until you find something you like can be a lot of hassle. A traditional hand-made Japanese fan can save you the trouble. These fans are usually decorated with Japanese art as well as lines from Japanese poetry. These Japanese fans have become a cultural icon over the years.
The fans symbolize friendship and good wishes. And the fact that they are hand-made makes them even more special. And the cherry on top is that these fans can serve as a great gift for people of all ages. These fans are some of the most common Japanese products on sale in Tokyo. So, you can say good-bye to searching for "souvenirs near me" on your phone. Instead, focus on your travel shopping while keeping an eye out for one of these beautiful fans.
Where to buy: Asakusa Street. 1 Chome-20 Asakusa, Taito City, Tokyo 111-0032, Japan
Price: Anywhere between $50 and $80
3.
Fashionable Clothing from Shibuya 109
If unique fashion and artsy clothing speak to you, then Shibuya 109 is the place for you. Shibuya 109 is a great place to buy fashionable souvenirs from. Quite the hit among the younger crowd, Shibuya 109 has several shops with trendy clothes that you can buy. You can find souvenirs that appeal to both men and women here with ease. Even if you are only searching where to shop in Tokyo, Shibuya 109 is a good place to check out. You will find several traditional Japanese clothing brands here as well. That makes this mall great for travel shopping, among other things.
Where to buy: 2 Chome-29-1 Dogenzaka, Shibuya City, Tokyo 150-0043, Japan
Price: It can vary depending on the brand you buy from
This list wouldn't be complete without Kokeshi Dolls. If you're looking for a classic, traditional Japanese souvenir, Kokeshi Dolls are an ideal fit. Kokeshi dolls are hand-crafted by Kokeshi artists. These dolls first originated in the Tohoku region of Northern Japan. They've become a popular traditional Japanese souvenir gift ever since. If you're wondering where to shop in Tokyo for these traditional dolls? Then know that these dolls may be a little hard to find on Tokyo shopping street. You will have to travel to Ookura-Mokkozyo. This is the only place in Tokyo that manufactures these dolls. If you can make the trip, you'll have a wonderful souvenir to remember your trip by.
Where to buy: At Ookura-Mokkozyo, 3-12-3 Motoyokoyamatyo, Hachioji, Tokyo
Price: Depending on the size of the doll, the price can vary. A small-sized doll costs around $9
The incense is an important facet of Japanese culture. Incenses are available almost anywhere in Japan. You will come across incense in Japanese temples, homes and local shops. And while there are plenty of shops in Shinjuku, Shibuya, etc. you should buy the ones sold by the Kyukyodo brand.
Kyukyodo brand is popular because it has historical significance within Japanese culture. Three centuries ago, the brand was responsible for providing the Imperial family with incense. And that gave the brand a special place in Japanese culture. In fact, incense is an ideal souvenir option. It provides both a piece of Japanese culture and history, all in one. You can buy a pack for your friends or take one for the folks back home!
Where to buy: Kyukyodo Store, 5 Chome-7-4 Ginza, Chuo City, Tokyo 104-0061
Price: The price is approximately $17
There you have it. All the cool goodies you need to buy in Tokyo as souvenirs to take home. Sharing is caring, so buy more and gift more! Enjoy the best things to do in Tokyo, or spend some peaceful time in Kyoto. Sayonara!