18 Things You Never Knew You Can Do In Shibuya, Tokyo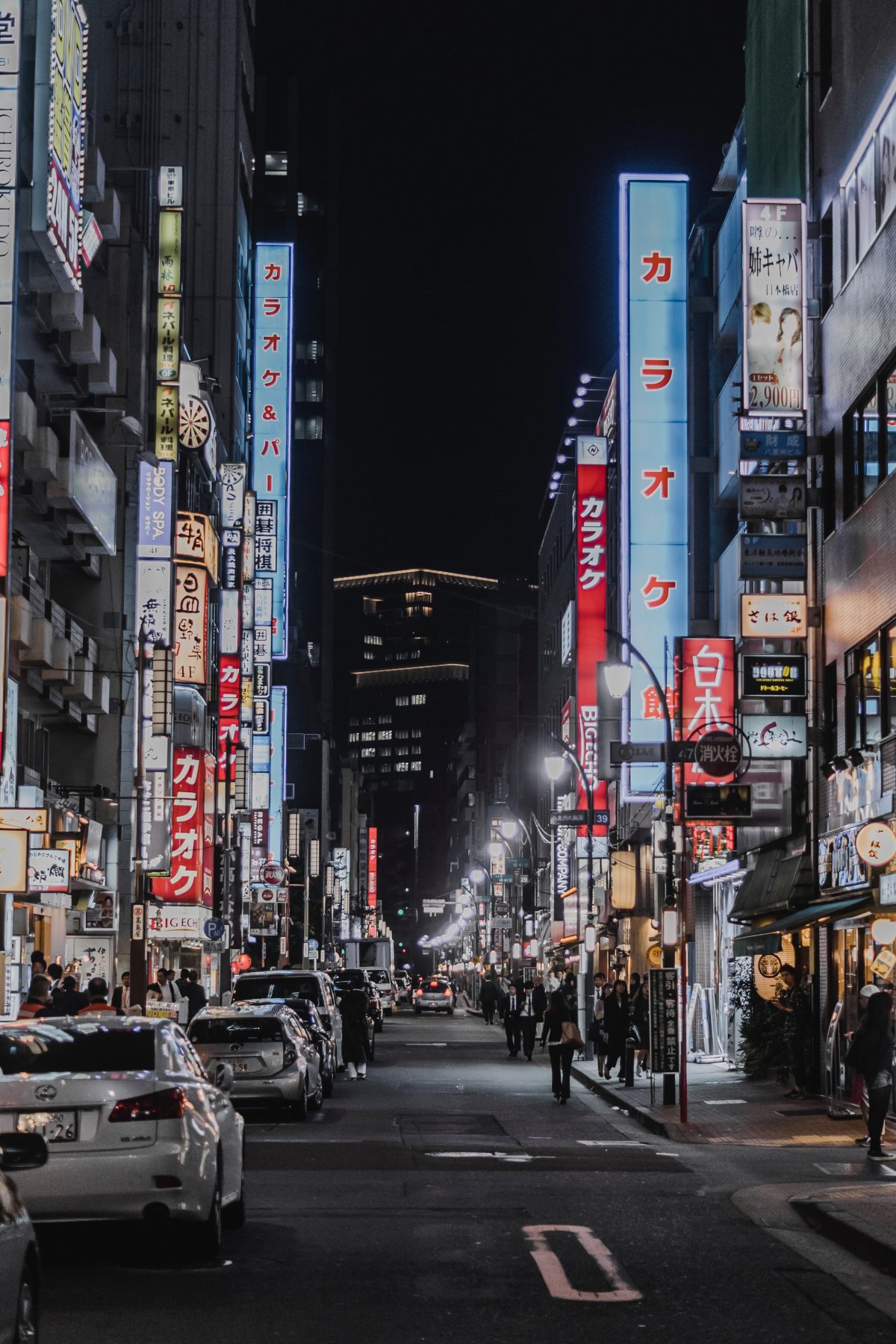 You might have heard the word "Shibuya" on TV when people say "Shibuya roll call." But actually, it's one of the most famous places in Tokyo, Japan. It's a well-known area for many things like the Shibuya Crossing, Shibuya nightlife, and more. If you're puzzling if there sufficient things to do in Shibuya, fret not. This city has more than enough activities and interesting sights to keep your day action-packed. But with the sheer amount of things to do in Shibuya, it might be overwhelming to know where to start. So, we've laid it out for you to travel stress-free without the complicated travel planning.
1.
Stay in the Most Modern Capsule Hotels
Japan is famous for their Japanese-style rooms with tatami floors, sliding doors, and thick mattresses you can use to sleep on the floor. However, with the modern-day Japanese lifestyle getting more fast-paced, the Japanese have invented another unique way of sleeping in a pod.
Due to the demand and the high expenditure to rent a hotel in Japan, capsule hotels come perfectly as a solution. Unlike many other hostels with shared spaces, these capsule hotels provide more privacy and comfortability. Not to mention, it's way more wallet-friendly too. There's a mattress or a bed within the capsule, and you have an ample amount of space to sleep in. It's not exactly a 5-star hotel with spacious rooms, but it's an experience worth trying when you visit Tokyo.
You might think capsule hotels are only home to foreigners and tourists, but no. Japanese lifestyles are fast-paced and busy so they also sleep in them. Sometimes, having a quick and convenient place just to get some sleep is all you need.
2.
Get a Beauty Treatment at a Graffiti Nail Bar
Japan is known for its quirky culture and unique fashion-forward industry. No, it doesn't just apply to apparel, it applies to nail art, too. If you want beautifully styled nails, there are several great nail salons in Shibuya. Designs can vary from simple monochromatic colors, bold designs, to even 3D nail art with gemstones! The best part, it's affordable too.
The best place you might want to consider includes the TRU Nail, Nail Salon Pinky, or Fast Nail. Prices can range from 1,800 yen to a whopping 19,990 yen depending on which design you choose. Though it's not the cheapest but the service will leave you speechless. Make sure to choose the one you like that'll last longer.
3.
Don't Forget to Visit the Iconic Hachiko Statue
Yes, if you've seen this tearjerker movie (Hachiko) and possibly a fan of it, the Hachiko Statue is a must to visit. But if you haven't, it's all about a dog named Hachiko. Based on a real-life story, Hachiko had a daily routine of waiting for his owner in front of the train station. Every day, Hachiko would go to the station to wait for his owner to come back. On a tragic day, however, Hachiko's owner died in an unfortunate turn of events. Hachiko continues to wait for his owner's return for years until he passed away.
To commemorate Hachiko's loyalty to his owner and the love between them, a statue of Hachiko was erected. Tourists from all over the world now come to the famous Hachiko Shibuya statue to take a photo and remember Hachiko.
4.
Experience the Real Hipster Vibe in Harajuku
If you're a fan of anime and manga, you might have toyed with the idea of cosplaying your favorite characters. Or, you might have already made that dream a reality by cosplaying once or twice. Whether you're a cosplayer or not, or even if you're just curious about the culture, Harajuku is the place to be.
Harajuku is one of the must-see places in Tokyo between Shibuya and Shinjuku. It is famous for its unique culture. The teens that hang around Harajuku wear fashion items that you might only find in cosplay events. You can try many styles and designs there or window shop to your heart's content.
If you want to buy something for yourself, there are many stalls and shops around the area to find the one you need. They've got everything from gothic, cutesy, aristocratic, and more. You will be entertained by the sheer amount of unique clothing that you can buy there. And while you're at it, stop by at some of the crepes stands to grab a bite.
5.
Konno Hachimangu Shrine
If you want to experience Japanese religion and culture, you should head to one of their famous Shinto shrines. Konno Hachimangu Shrine is a 5-minute walk from Shibuya Station and gives you a taste of the Shinto religion.
Konno Hachimangu Shrine was founded in 1092 in Shibuya Castle by the Shibuya Clan. It's dedicated to the god/s of war, Hachiman. There's a gate named Shinmon after you cross the second torii gate and was built either 1769 or 1801. A place inside the shrine called Haiden is where the Japanese people give prayers to enshrined divinities. There's also a stage for ritual music and performances called Kaguraden. And lastly, there's an exhibition room that displays ema pictures and a portable shrine called a "mikoshi."
The shrine is full of Japan's religion and tradition. Fully understanding their way of life and culture might entail that you visit their shrines to get a more holistic experience. The shrine has no admission fee so you can anytime you want during its operating hour.
6.
Experience the Unique Japanese Dining Service at a Maid Cafe
Anime and manga lovers should be familiar with Japan's famous maid cafes. One of the most unique things to do in Shibuya would be visiting one of these iconic cafes. You'll be in for a real treat if you're a fan of French-style maid outfits and cute Japanese girls.
Shibuya is home to a few maid cafes like Maidreamin Shibuya. When you get inside, depending on which cafe you visit, you'll be greeted by their wonderful staff in maid outfits. Inside, you can order food and even get your meal decorated with ketchup by one of the maids.
You can get bunny ears or cat ears for yourself in some places. Others have shows performed by their maid outfit-wearing staff. Sometimes, they even allow photographs with the maids. It's a different kind of experience unique to Japan, and it's worth seeing for yourself.
7.
Read While You Eat at a Manga Cafe
If you're an anime or manga fan, one of the best things to do in Shibuya is to visit a Manga Cafe. Manga cafes are a pretty unique thing you won't find in most other countries.
Manga cafes not only offer a place to order food while reading manga, but a lot of them also offer internet services and computers you can rent to surf the web. Not only that, but they also offer overnight lodging when people miss the last train (or when they run away from home, whichever applies). They're an alternative to capsule hotels when you want to sleep someplace temporarily — and with all your favorite mangas.
They're a fun place to stay for the day when you don't feel like walking around too much. You'll still want to experience what Japan has to offer on those days so a manga cafe is a good choice. They even offer DVDs, games, printing services, and luggage storage areas. All you need to 'survive the night' is available in your local manga cafe.
Nonbei Yokocho is a quiet little alley full of small bars and pubs. It's called "Drunkards' Ally" because Japanese salarymen love to drink and hang out here. Although you may have been to many alleys before, Nonbei Yokocho is a different experience. And it's not because of the bars and pubs, but because of its unique Japanese structure and design.
As you walk through the street, you might want to snap a photo or two. The bars and structures feature traditional Japanese design along the alleyway. Red lanterns light up the path from above (although not too high above). It's a very picturesque place that gives you the feel of being in Japan. No doubt that Nonbei Yochoko should be on your list of things to do in Shibuya.
9.
Ohara Matsuri Parade in Shibuya
If you're visiting Tokyo in May, you shouldn't miss the Ohara Matsuri Parade. It's a dance festival inspired by Kyushu Island's traditional dances. Ohara Matsuri is also available in Kagoshima which has 20,000 dancers. They dance along to folk music called Ohara-Bushi and Hanya-Bushi.
Ohara Matsuri Parade has been held since 1949 in Kagoshima, and the Shibuya version has existed since 1996. If you're in town during that time, make sure to catch this beautiful parade. Check out their announcement if you're trip to Shibuya is in May.
Shibuya Crossing is one of the most iconic places in Tokyo. You might have seen photos of it online or on TV. It's not iconic for nothing and one of the first things to do in Shibuya should be to visit this famous crossing.
Tokyo Shibuya Crossing can have over 2,400 people crossing it every time the light goes green. That's nuts! That's why it's so iconic and known to be such a busy place. But don't worry, locals are so used to doing it they won't walk too slowly when you cross. Just be sure you're okay with crossing with a lot of people when you get there.
As an alternative, if you're not a fan of large crowds and having dozens of people around, don't fret. Rush hour is mostly from 7 to 9:30 am or 5:30 pm onwards. If you visit during a less busy hour you can avoid the intense amount of people. Or you can opt to stay at Starbucks Shibuya's first floor near the window to get a bird's eye view.
11.
Get a Taste of the Shibuya Nightlife
One of the best places to be is in Shibuya at night. It's a great place to experience what nightlife is like in Tokyo. People of all kinds come for the Shibuya nightlife experience, from students to salarymen, to tourists from all around the world!
There are many entertainment places to go to in Shibuya. They have great parties and clubs. Check out the Womb, one of Shibuya's best attractions. If you're not into parties and clubs, you can have a drink in a Japanese pub or go sing in karaoke places with your friends and family.
The only thing you should be concerned about at this point is the train, which operates generally from 5 am to midnight. Sometimes, they close even later, but you should check the schedules just to be sure, especially if you're not staying within Shibuya.
12.
Go on a Shopping Spree
What's a trip abroad without stopping by for some shopping? Since Shibuya is one of the busiest places in Tokyo, it shouldn't be a surprise that it's home to many shopping places. Fashion, lifestyle, souvenirs, electronics — you name it. Shibuya has got it.
With shopping malls like Shibuya 109 and Shibuya Modi, you won't have a problem looking for places to shop. Some entire streets and areas have lots of shops and stalls like Takeshita Street. It's one of the most popular shopping streets because it shows off the unique fashion of the neighborhood. There are also traditional Japanese styles within the shops like kimonos, silk sashes, and more.
If you're finished with the malls and Takeshita, don't stop there! There are also discount stores within the district like Daiso Shibuya. Daiso is a discount store that sells stuff for roughly 100 yen. It's a famous Japanese brand that's known for its low prices and the sheer variety of products it sells. Make sure to stop by Daiso Shibuya to buy all the cool souvenirs for family and friends.
13.
Feast on the Best Japanese Sushi
Who travels to Japan without eating sushi? And not just any kind of sushi, authentic Japanese sushi. Some sushi can be had in regular restaurants and some come in a unique conveyor style. If it's your first time in Japan, you have to try their sushi at least once.
There are many sushi bars in Shibuya like Shibuya Sushi Art or Genki Sushi. You can try out many sushi places that suit your taste. Some of them are pretty affordable. Others have a very simple ordering system where you order by tablet and your food comes to you through the conveyor, so you won't even need to interact with staff. It's truly a novel experience.
Whatever sushi bar you go to, Japan's sushi is the best. That's to be expected since it did originate from Japan, so you most definitely will not be dissatisfied with their sushi. And if the menu confuses or overwhelms you, don't worry. Check out our guide on how to understand sushi menus in Japan.
Even though Shibuya's a busy area, there are still places where you can settle down and experience traditional Japanese culture. There are some places within Shibuya that you can visit to experience the traditional Japanese Tea Ceremony, like Komaba Waraku-An for example.
In this place, you'll feel like you're back in Japan's ancient times. And through the ceremony, you'll be able to experience traditional Japanese culture, customs, rules, and tea.
Because the night market offers food, produce, wares, and vintage products all in one place, it's one of the best things to do in Shibuya. There are tons of things you can do like shopping, eating good food, and enjoying live entertainment. So grab a drink and walk around to see many things and just hang out with your friends soaking in the city vibes.
It's a fun place to be at night especially if you're staying within the area. If so, you can take your time to enjoy the night breeze and just enjoy the experience. It's a go-to place when you're visiting Tokyo.
16.
Splurge on a Wagyu Beef
One of the best things to do in Shibuya is to eat. With that said, you should check out their Japanese beef called Wagyu. It is one of Japan's most famous foods because of the highly marbled meat. It's one of those Japanese dishes you have to try. Because of its unique taste and tenderness, it's difficult to find in most other places outside Japan.
Since Japan has a meticulous and unique method of raising its cows, Wagyu meat is rare. There's even a ranking system that they place on the kind of meat the cows give, so you know which ones are extra special. They have A, B, and C grades. A is the highest, B is standard, and C is below standard. Factors including marbling, color, quality of fat, luster, and firmness are all accounted for. There's also a number ranking, from 5 to 1 with 5 being the highest.
The very best wagyu is an A5 ranking. It has a wonderful balance of leanness and is soft enough that it melts in your mouth. But be warned, it can get really expensive for just one cube. But if you're already in Japan, don't waste the opportunity and try some wagyu beef.
If you're into art and exhibits, you might want to try one of Shibuya's museums, the Yamatane Museum. They display exhibits that focus on traditional Japanese watercolor paintings called the "nihonga" style. It's a technique rich in culture with thousands of years behind it. There's a very specific set of traditions that dictate the techniques, conventions, and materials of this style.
Yamatane Museum has guest exhibits that change every so often to showcase art from around the country. So being a fan of art or Japan's unique history and culture makes a trip to the museum one of the best things to do in Shibuya. And if you're moved or inspired by the display, you can purchase souvenirs like prints and other things in the souvenir shop. But after viewing the exhibit and shopping for souvenirs, you might be tired. If so, you can visit Cafe Tsubaki which offers beverages and sweets you can purchase on-site.
18.
Go for a Stroll at Yoyogi Park
If you're tired because Shibuya's incredibly busy, head to Yoyogi Park. It's a park between Harajuku and Shibuya. If you're a fan of walking through nature, experiencing a different kind of culture that's not all about the city, then you're in the right place. Away from the city's noise, Yoyogi Park gives you a taste of Japanese culture.
As you walk through the giant Japanese torii gates, you'll find a 54-hectare spot of land. It crisscrosses with pathways that lead you to and through many things. Ponds, native species of plants, and lawns are all around you as you walk through the park.
Inside, you'll encounter some Japanese cultural monuments. This includes Kiyomasa's Well, the Meiji Jingu Shinto shrine, and the Kamaishi Bridge. In Meiji Shrine's inner garden, you can view beautiful seasonal flowers. Afterward, you can catch some live music at the outdoor stage.
Frequently Asked Questions About Shibuya
Where To Stay In Shibuya?
There are many hotels around the area. The Cerulean Tower Tokyu Hotel Tokyo is a luxurious hotel with many amenities. They also have a Japanese Suite that offers authentic traditional Japanese lodging. There's also Dormy Inn Premium Shibuya Jingumae and Shibuya Excel Hotel Tokyu if you're interested in other venues.
Where To Eat In Shibuya?
Sushi and wagyu aren't all there is to Shibuya. Japanese cuisine should be thoroughly explored to give the cuisine justice. Try places like Katsuya, Tou Soba, Negishi, Hashidaya, Nadai Fuji Soba, Sutadonya, Shibuya Gyoza, Uoriki Kaisen Sushi, or ToriKiZoku. For dessert, check out World's 2nd Best Freshly Baked Melon Pan Ice Cream.
How Far Is Shibuya From Tokyo?
Shibuya is 8.5 km away from Tokyo, roughly 25 minutes.
How To Get To Shibuya From Tokyo Station?
By train, walk from Tokyo station to Nijubashimae station. Then take the Tokyo Metro Chiyoda line to Meiji-Jingumae station. You can also take the more expensive JR Yamanote line from Tokyo station straight to Shibuya station. If you don't want to take a train, you can take a 7-minute taxi ride but it'll more costly.
From Shibuya To The Rest of Tokyo
Shibuya is one of the go-to places in Tokyo, and it's one of the most iconic places that give you that urban Japanese experience. If you've exhausted everything on this list or want to visit other places on your trip to Japan, we have you covered. Check out this guide about the other great cities in Japan that you should visit. But if you're just visiting Shibuya, make sure to try everything on the list.