Expert's Guide To Mount Baldy: What To Expect & Things To Do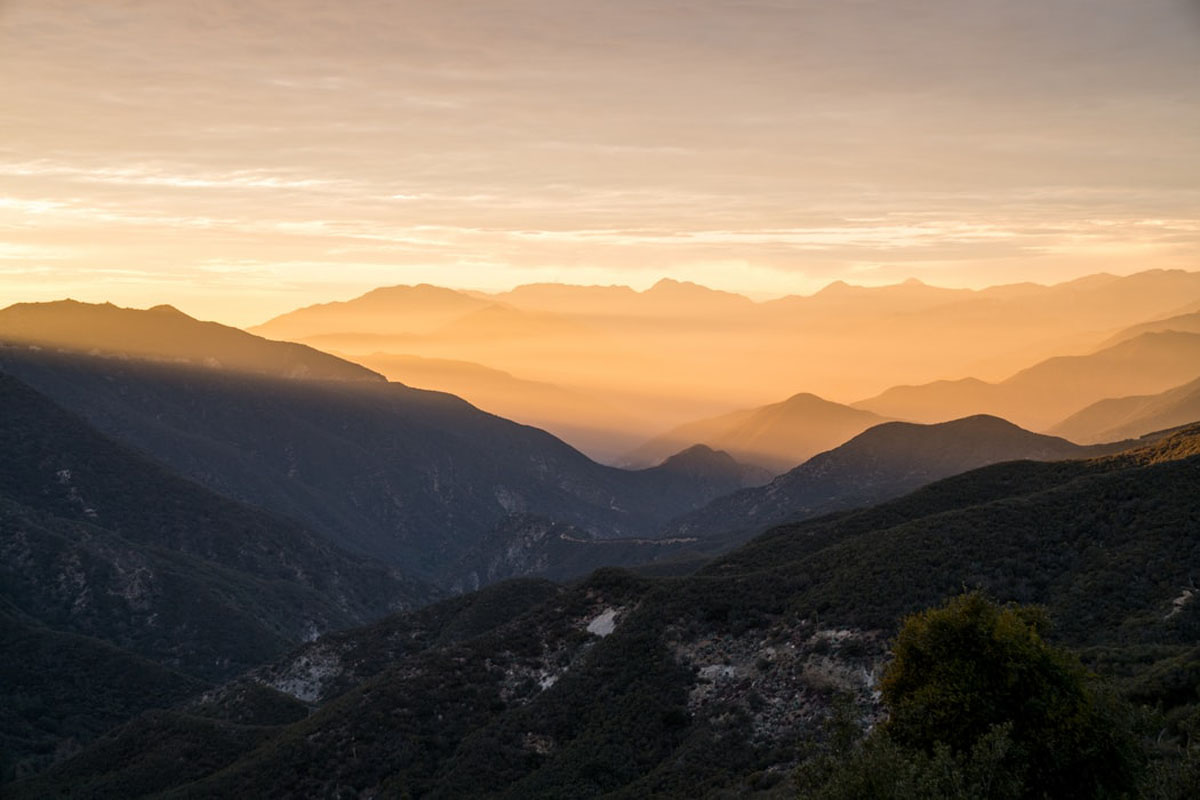 So you're looking for outdoor activities you can do in Los Angeles. And by outdoors, we don't mean just the usual strolling around downtown LA here. We mean intense outdoor activities that make you get in touch with nature such as hiking, skiing, and camping. Well, you're in luck. Because you just stumbled upon a guide on all the things you can do at Mount Baldy.
If you haven't heard of the place, then it's all the more reason for you to go. Mount Baldy, which is also called Mount San Antonio, is the highest summit in the whole territory of Los Angeles. People come here to hike all the time but are here specifically to ski and to take it all in by camping overnight. Hence, Mount Baldy is the perfect place to visit, especially if you're a nature lover and a hiking enthusiast. So now that we convinced you about the area, this in-depth guide tells you exactly what to expect and all the things you can possibly do.
What To Do In Mount Baldy?
1.
Hike The Mountain And Soak Up The Nature Beauty
Mount Baldy is 10,064 feet tall and is located in the San Gabriel Mountains. Just the fact that it is known to have the highest peak makes it a tourist destination and a popular place for hiking. The mountain is also known from having no trees, or lack of it, on top of the summit. Hence, the term Baldy.
Mount Baldy Trail Facts
Location: Angeles National Forest
Height: 10,064 feet
Distance: 11 miles out and back
Distance to peak? 6 miles
Estimated Hiking Time to Complete the Trail: 6 hours if you are a pro; 7 to 8 hours if you are an intermediate hiker
Elevation Gain: 3,900 feet
Permits: Yes
Can you bring your dogs? Yes
Mount Baldy Trail
Two trails are accessible for hikers to get to the top of Mount Baldy. People usually combine these two to form a loop. It's a strenuous hike that's over 11 miles to and fro.
The two trails are namely the Devil's Backbone Trail and the Baldy Bowl Ski Hut Trail. Both of these trails begin at the Manker Flats Trailhead, and both have their appeal for which type of hike you want.
Baldy Bowl Ski Hut Trail – 3,900 feet of elevation gain.
Devil's Backbone Trail – 2,350 feet of elevation gain
Where Is Mount Baldy Trail: How To Get There
A permit is needed for you to take this hike since you will be entering the Angeles National Forest. You'll also have to park at the Manker Flats Campgrounds before heading to your ascent. For a day pass, it costs $5. An annual pass is $30. You may purchase these passes at the Ranger's Office, but check out the list of city and local forest vendors on where to buy Mount Baldy Hiking pass.
Take Mount Baldy Road to the Manker Flats Campgrounds where you'll choose between which trails to start off to.
Baldy Bowl Ski Hut Trail
Get started with your hike by going up Mount Baldy Road.
Just past Manker Flats Campground to the left is where the Baldy Bowl Ski Hut Trail starts.
The road will be paved once you start but will eventually turn to gravel. Reaching 0.6 miles, you'll see San Antonio Falls. The trail will then continue to a sharp right.
You'll be able to spot Sierra Club's green ski hut on the way. This marks about halfway to the summit. This place is an ideal stop for a break.
From the ski hut, just follow the trail to the summit.
To go back: You may go back the way you came or take the Devil's Backbone Trail where, in the end, you may use the ski lift.
Difficulty Level: Intermediate
Devil's Backbone Trail
Get started with your hike by going up Mount Baldy Road. It's the same area as the one mentioned above. You'll even see San Antonio Falls.
As the pavement ends, climb up the dirt road to Mount Baldy Notch.
To know that you're heading in the right direction, you'll spot the Mount Baldy Notch ski lift 2.4 miles in.
As you reach your first intersection, turn left.
Catch your breath and take a break at the Top of the Notch restaurant.
Take the main trail and hike up. When you see another intersection, turn left.
Continue hiking up and stay to the right until you see the Devil's Backbone Trail sign on a post.
The trail looks narrow at this point so do remember to be careful.
You'll find another intersection so choose the left trail.
Continue on the trail which has turned wider this time until you reach the summit.
To go back: You can go back from the way you came or take the Baldy Bowl Ski Hut Trail. There is a sign on a post that marks this trail.
Difficulty Level: Advanced
Just by reading these two trails, Devil's Backbone is a little more challenging. This makes it one of the reasons why people take the Baldy Bowl Ski Hut Trail instead. Nevertheless, both trails offer beautiful views so don't forget to do a little bit of picture-taking.
When Is The Best Time To Go
Though many people claim that Mount Baldy can be hiked all year round, it's still best to avoid it during the winter when there's snow and the ground can be slippery. Deaths occur in those mountains yearly from hikers who try to climb there during the winter.
The best time to experience a favorable Mount Baldy weather is during the summer (May to October), but be warned that the place can get very crowded. Always plan your hike to Mount Baldy as early as you can to avoid running out of parking spaces and to have the summit all to yourself.
Things You Need To Bring Before Conquering The Mountain
The Mount Baldy hike is not for beginners, therefore, you'll need to be geared up for this hike. Here are a few items you have to bring or wear with you:
If you're always going on hiking trips, it's best to invest in a GPS. Take the Mount Baldy trail for instance. Though there may be signs and guideposts, it's still easy to get lost, especially in the Devil's Backbone Trail.
Having a GPS with you can be of great help. Download the trail map into it before your hike to be able to climb to the top without getting lost.
Hiking is an exhausting outdoor activity. You'd need hiking boots for that long climb and walk. Wear hiking boots that won't give you blisters and are lightweight. Having a waterproof feature is a plus too.
Maintaining balance while you're hiking down from Mount Baldy is difficult due to how steep some parts of the trail are. Invest in trekking poles to prevent any strain on your legs. These are also very helpful uphill. Lastly, trekking poles help provide traction on surfaces.
A hydration pack is like a backpack but with water inside. There are many varieties of these packs in different sizes. We recommend getting the ones that can carry up to 3 liters of water but with the design that is comfortable for your hiking journey with cooling ventilation effect. After all, a 3KG backpack will be quite tiring to carry after some time.
You'll most likely need to snack on something while you're on a break. We've mentioned that there's a restaurant midway through Mount Baldy, but it's still better to pack some food with you. Have a power bar or a granola bar in your pack. They'll curb your appetite while you're on the go. They're just the right size to fit in your pockets too.
2.
Go Skiing On A Challenging Ski Slope
If hiking is not your thing, you can go skiing instead. Mount Baldy has a ski resort that's quite popular during the winter. The difficulty level in skiing in this area would be around intermediate to advanced skiers, but beginners are welcome, too. Mount Baldy Ski Resort also offers lessons for those who want to give this sport a try.
Mount Baldy Ski Resort Facts
Top elevation: 8,600 feet
Vertical drop: 2,100 feet
Base elevation: 6,500 feet
Activities you can do: Tubing, skiing, and snowboarding
Number of Trails: 26
Number of Ski Lifts: 4
Skiing in California, in Mount Baldy to be exact, is an ideal place because of the variety of terrain you can try out. More than 50% of the runs are considered advanced, while only 15% of it is for beginners. In addition, the ski resort also has an estimated 170 inches of Mt Baldy snow every year, so it's more fun to head out there during winter and ski.
How To Get There
The Mount Baldy ski area is located inside Angeles National Forest. The closest airports are the Ontario International Airport and San Bernardino International Airport. There are approximately 25 miles from Ontario International Airport to get there whereas San Bernardino International Airport is 40 miles northwest of the ski resort. If you're using the freeway, north of 10 and 210 up Rancho Cucamonga, Upland, Claremont, and Pomona is the best route to take.
Activities You Can Do
Skiing and snowboarding are the number one choices when you're looking for an outdoor activity in Mount Baldy Ski Resort. As mentioned above, it's perfect for intermediate to advanced skiers. But if you're a beginner, they also offer courses so you can join in on the fun. Head to the Flow Zone where a special terrain awaits you and attendants are there to help you out.
Tubing is also something you can do at the ski resort. There's a seven-lane tubing area at top of Chairlift 1 or also known as Sugar Pine Chairlift 1. Further along is the Top of the Notch restaurant. If you've read the hiking guide above, it's an all-day restaurant where you can dine and enjoy views of Southern California 7,800 feet above.
When Is The Best Time To Go
The best time to ski at Mount Baldy is from late December to March. The latest you can head there is in April, but it's still advisable to check the weather before planning your trip to the ski resort and experience the Mt Baldy Snow.
Important Things To Note:
To get to the Mount Baldy ski area of the resort, ride the ski lifts or first chair to the main area. The parking lot and ticketing office are the only amenities available on the first level.
The tubing park will be located here. This is also the best place for rentals, sign up for lessons, and require first aid should you need it. A restaurant is also located at this level if you need to rest and eat.
It is recommended to ski at Mount Baldy as early as you can. This is to avoid the snow softening as the day ends.
One last thing, don't forget to fill your car with a full tank of gas since there isn't any gas station in the ski resort.
Where To Eat Nearby
Farm Cottage – 5200 Carnelian St, Alta Loma, CA 91701
Claro's Italian Markets – 1655 N Mountain Ave, Upland, CA 91784
Creekside Tavern – 6870 Mt Baldy Rd, Mt Baldy, CA 91759
Spaggi's – 1651 W Foothill Blvd, Upland, CA 91786
Grizzly Café – 1455 California Hwy 2, Wrightwood, CA 92397
Where To Stay
Mt Baldy Lodge is a quaint little lodge with a restaurant, a patio, and a pool. It's convenient since it's just 5 miles away from Mt Baldy Resort. There is Wi-Fi available in the restaurant and they have live music during Saturday nights.
Address: 6777 Mt Baldy Rd, Mt Baldy, CA 91759, United States
DoubleTree By Hilton Hotel Claremont
This hotel may be a bit far than Mt Baldy Lodge but it's still a great place to stay. It's 16 miles out from the ski resort and a little closer to civilization since it rests in the foot of the San Gabriel Mountains.
Amenities include a pool, Wi-Fi, and a fitness center. If you want a little more luxurious stay then the DoubleTree is for you.
Essentials You Must Bring On Your Trip To Mount Baldy
These are the basic items you should bring when you're planning to ski Mount Baldy:
You don't want to freeze as you ski down the mountain now, do you? Your ski outfit must include the base layers such as your thermal clothes, your ski jacket, and your ski pants. These clothes must warm you up as you'll be spending all day outside in the snow.
Choose mittens that keep your hands warm and are waterproof. Otherwise, you'll get that numb feeling as you're skiing and that might lead to an accident.
Just because you're out in the cold doesn't mean your eyes are well protected from the sun. They're not. Invest in ski goggles that protect you from the harsh UV rays and the snow while you're skiing.
You'll be sloshing around snow all day so it's best to keep your feet warm and comfy. Buy snow boots that won't give you a hard time walking around the snow. You'll need them for traction, too.
Ear Warmer Headband and Hat
An ear warmer headband is a band that goes around your head and ears to protect you from the cold. It's very helpful when you're the type to get cold easily and can't function without a little heat. You should also protect your scalp from the sun by wearing a winter hat at all times.
At Mt Baldy resort, you may opt not to bring ski gear since you can rent them. But if you have your own, it would be best to bring them.
3.
Go Wild Camping In The Wood
Camping out at Mount Baldy is a beautiful experience. You'll be away from the hustle and bustle of the city for a change. You'll also get to appreciate the simplicity of living when you go camping. Below is a guide on the camping sites you can stay and what you can expect when you get there:
Camping Sites
If you're planning to hike to Mount Baldy and stay for a few days, you can camp at Manker Flats Campground. If you've read the hiking guide above, you'd know that the start of the trailhead to Mount Baldy is near this campground. You can spend a night here so that after your hike, you can have a place to rest overnight.
You don't need to get down and dirty in the campground since there are flushable toilets, fire pits, and picnic tables. Although, please note that these amenities are on a first come first serve basis.
There are 21 campsites all in all making it a spacious place for you to camp out. Also, expect bears to roam around the area.
Remember that green hut on your hike to Mount Baldy? That's the San Antonio Ski Hut, and that's the place you can stay overnight if you want to. The ski hut is a bit fully furnished than camping on the grounds since you'll have running water and a kitchen. The place can also accommodate 16 people. You must contact the host and schedule your stay if you're planning to do so. Check out the website below on how to contact them.
Yes, you may camp at the summit of Mount Baldy. Just bring a camping tent, sleeping bag, and some warm clothes since the temperature drops here in the evenings.
When Is The Best Time To Go
Manker Flats Campground is open all year round so you can camp there anytime and any season. It's still best to check the California winter weather and the campground's website for any change of schedule. The same goes for the San Antonio Ski Hut. The hut may be booked at times so schedule your visit accordingly.
If you plan on camping at the summit, then the best time to go would be around a good Mount Baldy weather like summer when it's easier to hike to the mountain. Winters are quite dangerous so avoid going during this time.
Top Essentials Your Must Bring
The items you need to bring are for camping at Manker Flats and the summit. These are:
Bring a tent to offer some shelter and privacy while you're camping. Since the sites can get crowded, you'd want to be able to sleep well than be disturbed.
A sleeping bag gives you that extra comfort and warmth while you're out camping so don't forget to bring one. The California winter weather can get pretty cold so be prepared.
Bring the bare necessities such as food and water. Plan and bring easy to cook meals or already prepared sandwiches. Canned goods are easy to cook meals and are ideal for camping. Don't forget to bring the basic kitchen utensils to cook your food too. And most especially, don't forget to pack water so you won't get dehydrated.
Camping is all about being one with nature. That also means getting exposed to almost everything that lives there including mosquitoes and other bugs. Bring a mosquito repellant to keep them away and to avoid any bites and rashes. Apply another coating of repellant before heading to bed so you won't be disturbed in your sleep.
You'll be out in the wilderness, so it's best to be prepared. Sometimes, accidents can happen and 911 might not respond at once. Remember, you're in a campground. The place might not have enough signal for you to call for help.
Have a first aid kit with you that contains cleansing wipes, bandages, plasters, thermometer, cough medicine, and pain killers. Bring a pair of scissors or some tweezers too.
Other Things To Note
There are a lot of Mount Baldy's that you might get confused. If you're looking for the Mount Baldy sand dune, that's in Indiana and not California. There's also another Mount Baldy in Canada where you can go skiing and hiking.
So, are you ready to explore Mount Baldy California? With this guide, you'll know what to do when you get there and what to expect. Bring your family and friends for a weekend filled with adventure by going up Mount Baldy or skiing in California down the mountain. Spend quality time with a loved one by going camping.
One thing is for sure, whatever you decide to do, Mount Baldy will have so many activities for you that you'll never forget this one of a kind experience.