Top 10 Ski Resorts In Canada With Best Ski Hills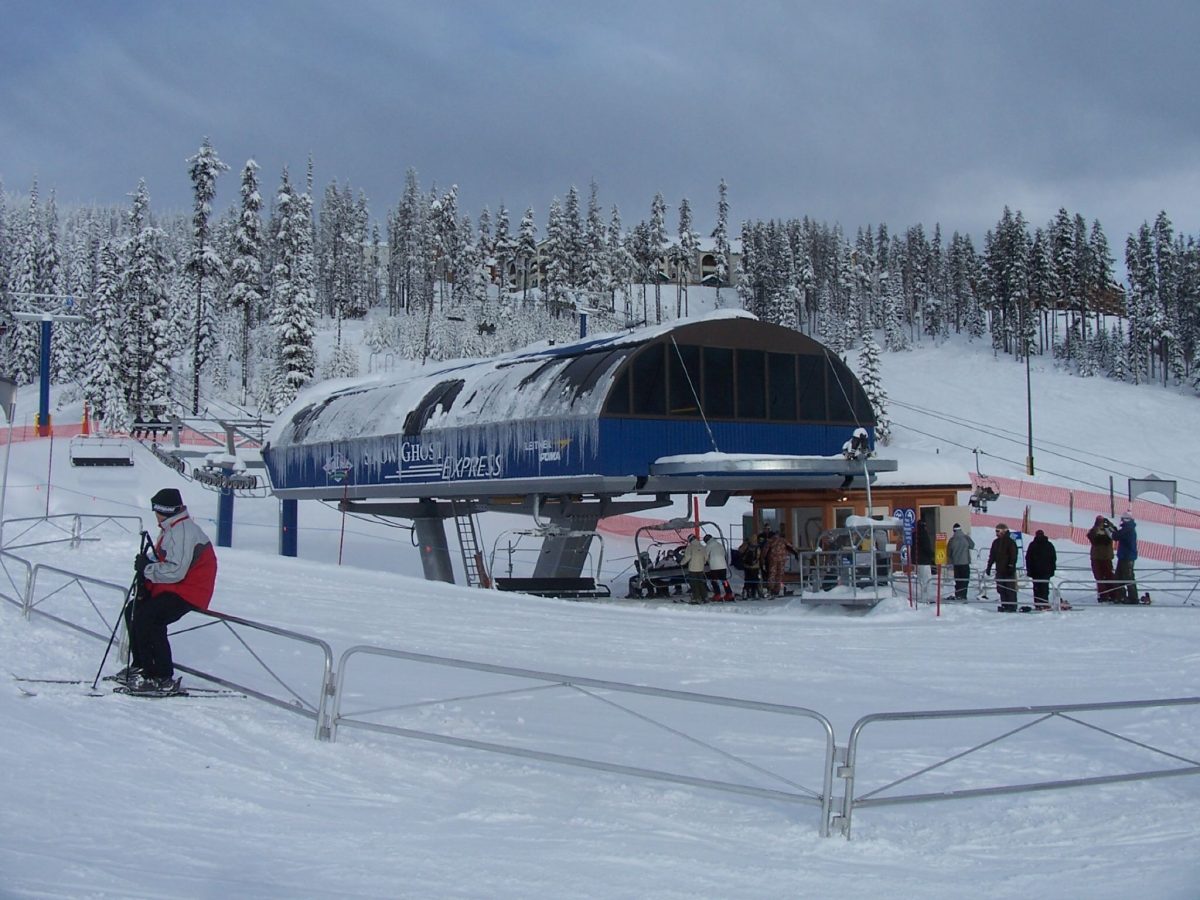 If you're interested in skiing, you might've considered how much fun the different ski resorts in Canada might be. Sure, Whistler Blackcomb is the most iconic, but strap on your skis and you'll find numerous exciting locations across Canada's wintry landscape. Some even have incredibly long ski seasons — as much as 6 months long! You'll find plenty of things to do other than skiing, from relaxing in front of the fire to enjoying the nightlife.
Hold on and check out this list of the best ski resorts in Canada. There's more than just Montreal skiing here; if the weather cooperates with the right snow forecast, you can really enjoy the Canadian mountains.
Banff Sunshine is also known as Sunshine Village. This resort is the highest ski resort in Canada, and it features the longest skiing season at up to 6 months of the year. It is located on the border between Alberta and British Columbia, and you can get a pass that allows you to ski at all three resorts within this area. The resort has one of the most extreme runs in the world, known as Delirium Dive. You'll probably want a guide to take you through this run where you can ski off of frozen waterfalls, just to mention one of the obstacles you'll face. The quality of the snow tends to be better here than at the other Banff area resorts, and many of the lifts are fast, so you can experience the slopes again and again.
Staying on the mountain here gives you first dibs at fresh tracks each day as the parking lot is below the village. You may find the area crowded though, especially as the day progresses. any snowboarders find that the resort has some rather flat spots that can be annoying to traverse, especially after a fresh layer of snow. The resort is a short drive away from others and the town of Banff, so you've got plenty of options to explore. The only on-mountain ski accommodations in Banff are at Sunshine Village at the Sunshine Mountain Lodge.
A one-day lift pass for the resort is $82 US.
Big White features a large skiing area, over 2,700 acres of it and calls itself "Canada's Favorite Family Resort." It also features Western Canada's largest night skiing area; at 83 acres. The snowfall tends to be champagne snow, and the high elevation means that it tends to stay that way. This then makes it perfect for skiers. The resort gets over 300 inches of snowfall each year, so there's plenty to cover the grounds. The top of the resort is above the tree line, and you can experience a variety of areas with snowfall. One of its claims to fame is the resort's "snow ghosts," trees that have been blasted with snow and take on different and often intriguing shapes.
The biggest disadvantage to Big White is how popular it is. The ski resort is only an hour away from Kelowna, which features an international airport. That said, the village is small but offers plenty of different activities, so you're sure to find an enjoyable activity with its nightlife. Families tend to find the area ideal, as it is so easy to get around the village. There's also an award-winning Kid's Centre for the little ones in your family. You will find kid-friendly activities that include snowmobiling and mega tubing in town.
A one-day lift pass is $72 US at the resort.
3.
Kicking Horse Mountain Resort
Kicking Horse Mountain Resort is located in Golden, British Columbia, and this ski resort is popular for its large percentage of black diamond and double black diamond runs. Even experts will find the terrain challenging. Especially after a fresh snowfall, you'll find plenty of fresh trails, but the lower half of the mountain may become monotonous for advanced skiers. Snowboarders will also enjoy the slopes, and heli-skiing is particularly popular at this resort. There are more than 100 named runs at Kicking Horse Mountain Resort, and it has one of the longest verticals to ski in North America, coming in at 1,260 meters.
The snow tends to be nice at Kicking Horse Mountain Resort, but after a day of fresh snow or "powder," you may find that the line for the gondolas is long. That tends to be the biggest disadvantage to the resort, although after you get on the mountain, you likely won't encounter crowds. Unfortunately, most of the lines require that you ski all the way to the bottom of the mountain to catch a gondola back up to the top of the mountain.
A one-day lift pass that costs $83 US.
Lake Louise is one of the best ski resorts in Canada; it was even voted number 1 at the 2017 World Ski Awards. It's the largest resort in the Canadian Rockies, and it is located near Banff. It features 145 different runs on four faces of the mountain. There's skiing appropriate for all levels of skiers, with plenty of long fall line runs, Advanced skiers will enjoy the area's challenges such as those reminiscent of Vail's Back Bowls. The skiing is filled with beautiful scenery, from glaciers to gullies, so you will want to bring a camera to record some of the day's memories.
The main disadvantage to Lake Louise is that it does not have any on-mountain accommodations. You can stay at one of the area's other villages, including Banff Sunshine or Mount Norquay, or you can enjoy a stay in Lake Louise Village which is a bus ride away from the slopes. Visiting this area will give you views of the namesake of Lake Louise. The temperatures here are often more frigid than some other ski resorts, and the area doesn't get lots of snow, so it doesn't tend to be as popular with "powder hounds."
A one-day lift pass for Lake Louise is roughly $79.
Mount Norquay is considered the birthplace of skiing in the Canadian Rockies. This resort is smaller than others on the list, but it is located close to Banff Sunshine if you're looking for a bigger resort. Some people treat it like a warm-up to the area's other ski resorts. It has a diverse terrain and picturesque views of the surrounding mountains. Considered by some to be little more than a ski hill, this area features steep and challenging runs. In addition, the ski lifts tend to be fast, and you won't often find long lines for them, which means you can rack up a number of runs quickly.
A big disadvantage to Mount Norquay is that its lower elevation means that it tends to get less snowfall than other resorts. Unfortunately, this also means that the runs can tend to be icy. Even with these disadvantages, it makes for a great family resort, with a ski school and childcare options.
A one-day lift pass is approximately $56 US.
6.
Panorama Mountain Ski Resort
Panorama Mountain Resort is one of the ski resorts located in British Columbia that is part of the "Powder Highway." It is a popular ski resort for its variety of terrain and the fact that you can go heli-skiing at this Canadian ski resort. The extreme terrain at the top of the mountains offers black and double black diamond terrain, although you will find areas appropriate for other skill levels.
The ski resort is quite a distance from other locations, being over three hours from Calgary. The small ski resort town features an abundance of ski-in or ski-out accommodations. You can enjoy fun in town off the slopes as there are pools with water slides and hot tubs to enjoy. Also popular amongst visitors to Panorama is the Panorama Springs Hot Pools.
A one-day lift pass is roughly $75 US.
Located in southeastern British Columbia, this resort produces more Canada Ski Team experts than anywhere else in the country. It's known for its local feel and expert skiing. You'll rarely find that the resort is crowded, so you won't have to worry about much competition on the slopes. The resort receives an average of 300 inches of snow every year, so you don't have to worry about not having enough powder covering the mountains.
Some people complain that Red Mountain Resort is difficult to get to. It is located three hours away from the nearest major airport, but that's nothing compared to the hours you could spend on its slopes. Also, the local town of Rossland offers more dining and lodging options. However, there isn't much of a nightlife in the town.
A one-day lift pass costs approximately $70 US.
8.
Revelstoke Mountain Resort
The Revelstoke Mountain Resort is slowly increasing in popularity. Prior to 2007, it was considered a "local's hill," with just one ski lift. Its big claim to fame is that it has the North American continent's biggest vertical drop: 5,620 feet. The resort features in the neighborhood of 69 runs, but less than 10% of the mountain is rated for beginners, so you might not want to come here if you're a novice skier.
You might have a tough time getting to the Revelstoke Mountain Resort. That's because it's over four hours from Calgary and over two hours from the closest regional airport. That said, the distance means you don't tend to find the resort crowded. The biggest disadvantage is that the few ski lifts here tend to have long waits on weekends. Come explore the area anyway, although if you're looking for nightlife, you're not bound to find much of it here.
A one-day lift pass for adults is $75 US.
Sun Peaks is the second largest ski resort in Canada, only smaller than Whistler Blackcomb. It features diverse terrain, with runs appropriate for beginners to advanced skiers. Hence you're bound to find something for everyone in your group. This resort also tends to be great for families, with a ski school and facilities for kids available.
Sun Peaks tends to get less snow than some of the other resorts on this list, such as those on the "Powder Highway." When there tends to be a period of time between "powder dumps," you may find that the more regularly skied upon areas tend to get icy. Stick to trails within the trees for less ice.
A one-day lift pass is $72 US.
The resort at Whistler Blackcomb is the largest ski resort in North America. It features over 200 different runs and offers experiences for a variety of skill levels. Not sure it features some of the most advanced skiing in the country? This area hosted many of the alpine skiing events during the 2010 Winter Olympic Games. There are over 8,000 acres of skiing spread across two mountains that are connected by a gondola. Whistler Blackcomb also features five terrain parks with more than a hundred different features for enthusiasts to explore. Enjoy snowboarding on the mountain, as well.
Whistler Blackcomb is easy to get to, at less than two hours from Vancouver. The nightlife in Whistler Village is pretty popular, and you'll find plenty of activities to take part in, day or night. In fact, there's also the Whistler Sliding Centre, where members of the public can take on Olympic bobsleigh runs.
A one-day lift pass at Whistler Blackcomb is $118 US.
Whatever ski resort you choose to go to, you're bound to have a good time. Many of these offer ski schools for less experienced skiers to hone their skills. A guide can also take you to some of the best areas if you're more advanced. No matter what you're looking for, you can really enjoy the top Canada ski resorts.