Top Things To Do In Indianapolis, Indiana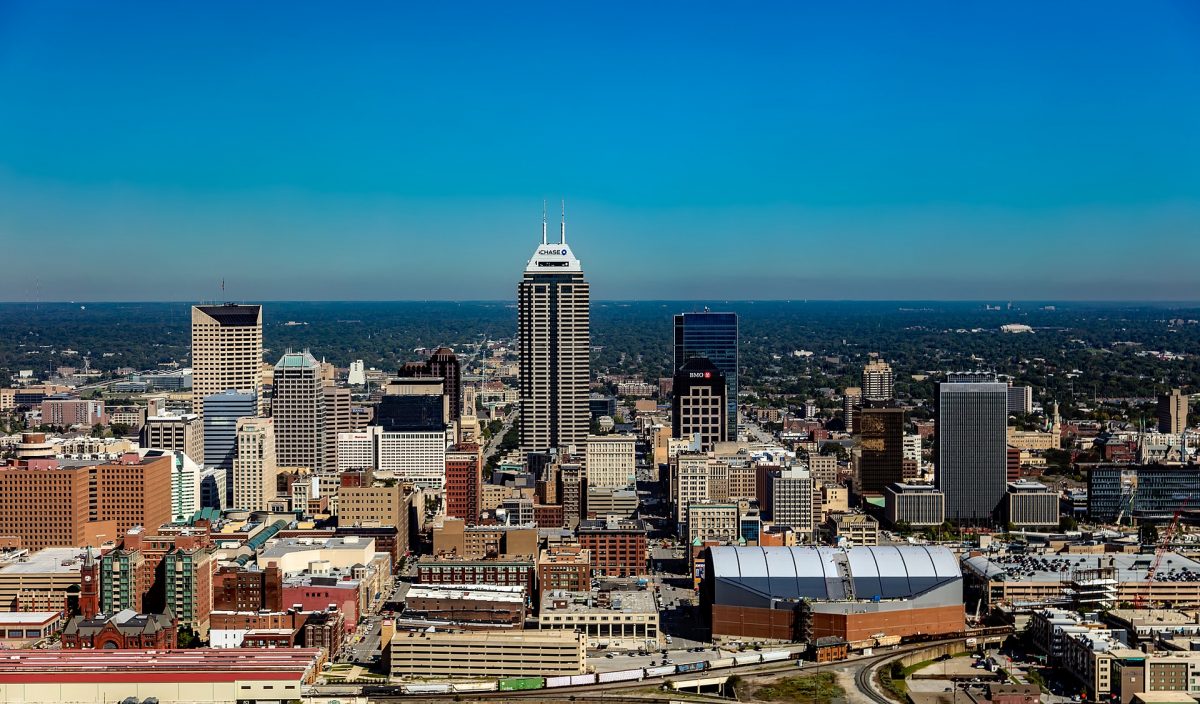 If you're reading this, you already know that you're travelling to a beautiful city. The city of Indianapolis is scenic, fun and everything amazing. In addition to being the state capital of Indiana, Indianapolis is the also most populous city in Indiana. As a result, Indianapolis is also the 16th most populated city in the United States of America.
Known as Indy by the locals, Indianapolis city is home to proud Hoosiers. If you didn't know, a Hoosier is a resident of the state of Indiana. If you're exploring Indiana, you're going to be a travelling Hoosier!
Aside from the many fun attraction in Indianapolis, you'll enjoy Indianapolis' culture, food and sport.
There's something for everyone in Indy.
Indy Holiday for All
When it's about this city, it's tough to stop at the top 5 things to do in Indianapolis. We're giving you more.
Gear up for the best museums, hugest baseball grounds, and scenic nature parks. Not only is this list the ultimate guide to sightseeing in Indianapolis, but it is also a mirror to the city. here you can know all about the Indianapolis family attractions and the best sights of Indianapolis.
The best part about this city is that some Indy sights are also free to explore. Like walking around the Monument Circle in Indianapolis without having to pay a penny. But, this Indianapolis guide isn't just about the family things to do in Indianapolis or the free experiences.
Free Sights and Fun
What's more? The fun stuff to do in Indianapolis is also one of the cheap things to do in Indianapolis. There's so much variety in experiences, be it in the museums in Indianapolis or adventure loaded sporting events. Not to forget the bountiful unique things to do in Indianapolis.
Many Unique Experiences
Each Indy experience is unique. Aside from the fun activities in Indianapolis, the city houses some of the best Indianapolis hotels. This only means that you can expect a good night's sleep every night! Something we all want after a tiring day, right?
Undoubtedly, Indianapolis is an explorer's paradise. So much so, that even the fun things to do in Indianapolis for free are distinct. One thing's for sure when in Indy, you can rest your worries about what to do in Indianapolis, Indiana. Read our Indianapolis guide. Tweak your Indy bucket-list with these top Indianapolis attractions. Coming right up are the top things to do in Indianapolis, Indiana.
1.
Visit the Children's Museum of Indianapolis
Not only is the Children's Museum of Indianapolis the biggest museum in the world, but it is also one of the best things to do in Indianapolis with kids. Indianapolis Children's Museum is an interactive museum. The five-level playground here is ideal for a visit with family.
Inside the Children's Museum of Indianapolis is a 43 feet glass sculpture by Dale Chihuly; the famous artist. The sculpture is named 'Fireworks of Glass' and hangs in the centre of the atrium. It is a sight to behold. This sculpture adds an edge to the Museum's personality.
Great for Kids
At the Children's Museum of Indianapolis, your kids will see a collection of dinosaur fossils. There's also the 16 feet tall bumblebee figure from The Transformers movie. What's more, at the Indianapolis Children's Museum you will see North America's largest water clock. It's no wonder that the Indianapolis Museum for kids ranks high on the things to do with children in Indianapolis.
Don't Miss the Free Days
Children's Museum of Indianapolis hours varies sometimes, so be sure to check online to know the open hours the day you plan to visit. The Children's Museum of Indianapolis ticket price is USD 20 – USD 25. Be on the lookout for the Children's Museum of Indianapolis free days. Why pay to enter, when you can gain wisdom for free?
2.
Enjoy the Vibe at Indianapolis Motor Speedway
If you're in Indianapolis, you can't miss the open-wheel racing at Indianapolis Motor Speedway. Of all the fun activities in Indianapolis, this ranks the first on the cool things to do in Indiana. Located in Speedway, Indiana, the Indianapolis Motor Speedway is an automobile racing circuit. It is home to the Indianapolis 500 and the Brickyard 400.
Indy Speedway
The Indianapolis Speedway welcomes over 300,000 visitors every year for just the Indy 500 event!
It is not only an internationally famous motor speedway capital of the world but also the former home of the United States Grand Prix. There's absolutely nobody who would say no to Indy 500 tickets! You've got to believe us, the Indianapolis Motor Speedway tickets sell as fast as its racing cars! No exaggerations!
Big, and Bigger
The Indianapolis Motor Speedway is massive. This world's largest single-day sporting event is so gigantic that we could fit the top attractions in Indianapolis inside the 2.5 mile oval of the race track. So if you want to sit with friends, don't forget to carry an Indianapolis Motor Speedway map. It'll help you stay on the right track.
Speedway Museum and Tours
After you have enjoyed the heart-racing event, head to the Indianapolis Motor Speedway Museum. Known as the Hall of Fame Museum, here you can see race memoirs and awards. Also, a model of an indy auto man and a collection of vintage racing cars. If you have more time on hand, take one of the Indianapolis Motor Speedway Tours to understand all about the history of this top attraction in Indiana.
3.
Explore the Wild at Indianapolis Zoo
You're going to love spending a day at the Indianapolis Zoo. Not only is the Zoo in Indianapolis one of the best things to do with kids in Indiana, but it is also 64 acres of sheer fun. Aside from the Indianapolis Zoo, the site also houses an aquarium and a botanical garden.
A wide variety of plants and animals reside here, around 2000 animals and 2000 plants to be precise. In addition to the flora and fauna, Indianapolis Zoo has 3 acres of White River Gardens! That's not all, there's also a 5,000 sq ft conservatory here. We told you Indianapolis Zoo was a cool place.
Food and Sights
It's easy to lose track of time when there is so much to explore. If you happen to miss some exhibits at the zoo in Indianapolis, get your hands on the Indianapolis Zoo Book to know it all. If you get hungry midway, head to one of the many Indianapolis Zoo restaurants to grab a quick grub.
Best for Kiddy Activities
Indianapolis Zoo ticket prices range from USD 16 (Adults) and USD 11 (Child) on weekdays, and on weekends tickets are priced at USD 26 (Adult) and USD 20 (Child). Indianapolis Zoo hours are operational from 9 a.m. – 5 p.m. every day. Take your kids to the zoo, after all it ranks second-best in children's activities in Indianapolis city.
4.
Experience Silence at Indiana War Memorial
Take a moment out of your trip to Indianapolis to pay homage to the people who lost their lives in World War I. The Indiana World War Memorial Plaza in downtown Indianapolis was built in 1919. The structure stands tall in memory of the veterans of the Hoosier State.
See the Shrine Room
At the centre of the Indiana War Memorial is the shrine room. The shrine room houses 'the Altar of the Flag'. Inside the five-blocks of the 210-feet high Indiana World War Memorial Plaza, is the Indiana War Memorial Museum displaying American military history. Right from the Revolutionary War period, to the present day. The Indiana War Memorial Plaza is an unmissable mausoleum-style limestone and marble structure. A visit to this symbol of respect is worthwhile!
5.
Explore the Indianapolis Museum of Art
If you're in an artsy mood, explore the artworks in Indianapolis. Head to the Newfields park for an inspiring visit to the Indianapolis Museum of Art.
Pavilions of Art
The Museum of Art in Indianapolis is housed in multiple pavilions. At the Krannert Pavilion, you will be able to admire American art. At the Hulman Pavilion, you will see paintings from the Baroque to Neo-Impressionism period. In the famous Eiteljorg Gallery in Indianapolis, you will be able to sight African and South Pacific Art. Each pavilion is inspiring and colourful.
Enjoy the Art Fix
The Indianapolis Museum of Art tickets is priced at USD 18. The 11 a.m. – 5 p.m. Indianapolis Museum of Art hours are convenient for visitors to spend a day appreciating art. The Museum of Art in Indianapolis is a beautiful setting, as a result, the Indianapolis Museum of Art wedding events are a hit. The favourite altar site being, the Indianapolis Museum of Art gardens.
If you want to appreciate art for longer, you can find accommodation at one of the great hotels near Indianapolis Museum of Art. There are also several events for art admirers and curators here. Imagine working at this place full-time, it's no wonder the Indianapolis Museum of Art jobs is frequently searched. Everybody wants to be at Michigan Road, Indianapolis all the time. Visit and you will too.
6.
Hear the Indianapolis Symphony Orchestra at Conner Prairie
Discover the musical wonders of Indianapolis city at a live concert by the Indianapolis Symphony Orchestra at Conner Prairie outdoors. Although, some indoor musicals are also held at the Hilbert Circle Theatre in Indianapolis. The drive to Conner Prairie takes 25-minutes. Listening to the Marsh Symphony at Conner Prairie is a unique experience. It's worth the drive.
Musical Prairies
If you have more time, visit the Conner Prairie Interactive History Park in Fishers. This 800 acres of outdoor and indoor activity park is one of the fun things to do in Indianapolis for couples, similarly, it is also one of the most fun activities for the family in Indianapolis.
Plan Ahead
Experience life in a real prairie town and top it up with some music in Indianapolis. Explore various collections of the Indianapolis Symphony Orchestra tickets. And check up on the Indianapolis Symphony Orchestra schedule for upcoming musical events in Indianapolis. It always helps to plan ahead.
7.
Head to Indiana State Museum
The Indiana State Museum is located in downtown Indianapolis. It resides in the beautiful expanses of White River State Park in Indianapolis. The State Museum of Indianapolis houses a variety of exhibits on the natural and cultural history of Indiana state.
Hoosier History and More
Enjoy your walk through the ice tunnel in Indianapolis and know all about the Hoosier history. Here, you don't just learn about the history of Indianapolis, but also learn about the treasures of Indiana state. Later, enjoy the puppet shows hosted in the Indiana State Museum. That's one way to call it a day in one of the best cultural districts in Indianapolis!
Indiana's Largest IMAX
What's more? The IMAX at Indiana State Museum is the largest IMAX in Indiana State! It's no wonder that Indiana State Museum IMAX is a crowd puller. Imagine watching your favourite movies on a screen as wide as the sky.

After you have explored the Museum, treat your belly with some delicious food from the Farmers Market Café at Indiana State Museum. The Indiana State Museum tickets are priced at USD 9 to USD 13. The Museum of Indiana State is open from 10 am – 5 pm every day. This is surely one of the fun things to do with kids in Indianapolis. So, don't be silly to give it a miss.
8.
Visit NCAA Hall of Champions in Indianapolis
Wondering what to do in Indianapolis if you love sports? Take the sporting fans in your family to the NCAA Hall of Champions in Indianapolis city.
NCAA Hall Museum
At the NCAA Hall of Champions museum and exhibition center, you can learn all about the collegiate sports played within the country. Here you can also test your knowledge of sports. In addition to seeing a 1930s gymnasium. Oh, did we mention the downhill skiing simulator? Yes! There's a downhill skiing simulator here too. The NCAA Hall of Champions museum is situated at National Collegiate Athletic Association in White River State Park in Indianapolis.
9.
Play at Duckpin Bowling in Indianapolis
If you enjoy bowling, you must try Duckpin bowling in Indianapolis. We're sure you'll love this fun spin on traditional bowling. Indianapolis' Duckpin Bowling is a fun attraction for adults and kids in Indianapolis.
A New Style of Bowling
Duckpin Bowling maybe different from regular bowling, but you'll soon realize it is quick and easy to learn. Churn up a tough fight. If you lose, be a sport. Bond with your competitors over food. Eat to your heart's content after a game at the restaurants at Duckpin Bowling. Don't miss out on the Duckpin Bowling tours if you want to learn all about bowling in Indianapolis.
10.
Watch a Baseball Game at Victory Field
If you want to see the best ballpark in Downtown Indianapolis, you must go to Victory Field. This is the best place to watch a baseball game in all of Indianapolis city! Victory Field ballpark is home to the Indianapolis Indians baseball team. Situated in White River State Park, Victory Field seats 14,230 baseball lovers!
Cheer for the Indianapolis Indians
Be an Indy in Indianapolis. Cheer for the favourite home team. The Indianapolis Indians play from April to September annually. You can always schedule a tour of Victory Field stadium to know more about the sporting venue. The Baseball tickets in Indianapolis are priced at USD 10 – USD 16. And, the parking at Victory Field takes upon USD 5 -USD 9.
There goes our list on the top things to do in Indianapolis, Indiana. Read on for more handy information about travel in Indianapolis. Coming up is tips on how you can get to Indianapolis, in addition to where you can stay. Lastly, what you can eat in the city of Indianapolis.
Know How to get to Indianapolis
Travelling to Indy is easy and convenient. Indianapolis airport is connected to all the major cities in the United States. This means you can take a flight to Indianapolis from anywhere in the world. Indianapolis International Airport also features on the list of the busiest Airports in America.
A Busy Airport
Indianapolis airport is home to the second largest cargo hub in the world. The airport in Indianapolis receives 8.5 million passengers annually. That should give you an overview of the crowds here.
It's Convenient and Easy
What's more, your friends won't crib to pick you at the arrival gate at Indianapolis airport. The Indianapolis Airport parking systems are well-planned. If your flight lands at night, you could check up the many hotels near Indianapolis Airport to get some relaxation.
Know Where to Stay in Indianapolis
Indianapolis has its hospitality sorted for you. You will find cool hotels in Indianapolis city everywhere you go.
Stay in Style
From the budget hotels in Indianapolis to luxury hotels. Indianapolis city has it all. Check out the Downtown Indianapolis hotels, if you want to stay close to the best attractions in Indianapolis.
Ranking high on the itineraries of travellers are some popular hotels in Indianapolis like; the Omni Hotel Indianapolis, JW Marriott Indianapolis. You can choose to stay at these venues or find great Indianapolis hotel deals to fit your budget.
Know What to Eat in Indianapolis
You can eat and drink all you want in the Hoosier State! From local restaurants to acclaimed breweries, Indy city has it all. Indianapolis city is perfect for food lovers.
Don't Miss
You can't be in Indianapolis and not try their version of the American Hot Dog. Don't forget to try the Indy specials like Coney Dog, Smoking Goose Charcuterie. Also, you must sample some Zombie Dust and Triple XXX Root Beer in Indianapolis. To taste the local beer in Indianapolis, head to Sun King Brewery or TwoDeep Brewing Co.
And that's all from us! Here's hoping you have a great trip. If not all of our suggestions, try to check most things in this guide. You can now travel without worries and enjoy your trip to Indianapolis, Indiana. Bring back souvenirs of your Indianapolis travel secrets and don't forget to share it with us!