6 MOST Amazing West Virginia Ski Resorts, US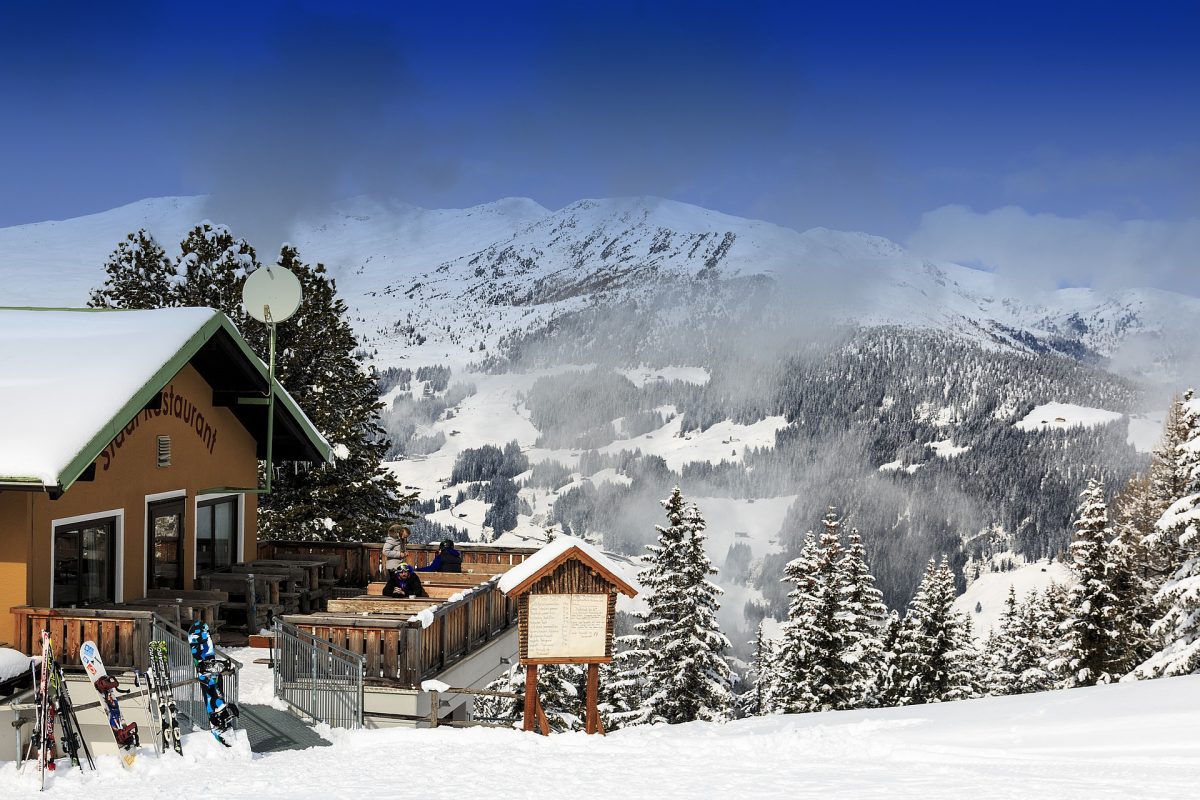 Did you know that you don't have to travel thousands of kilometers to get your next winter sports fixed? While legendary ski resorts like Breckenridge, Vail and Aspen are usually the first names to pop up when planning a skiing holiday in the US, the beautiful West Virginia Ski Resorts are very centrally located in the eastern United States and offer sophisticated infrastructure and wonderful ski areas to explore.
Often referred to as the "Mountain State", West Virginia is the only state which is completely surrounded by the Appalachian Mountain Range. The famous Appalachian Ridge and Valley region offers unsurpassed hiking and biking in summer. However, it also has a full menu of thrilling snow sports at the region's ski resorts in winter.
To find out which ski resort is ideal for your needs simply read on as we delve into all the exciting possibilities which await you in the West Virginia ski resort areas.
1.
Snowshoe Ski Resort, Allegheny Mountains
Firmly maintaining its position in the first place is the perennially-popular Snowshoe Ski Resort, located around the town of Snowshoe. One tip – cell-phone reception can be sketchy or non-existent as you reach the rugged Mountains of West Virginia. If you are relying on Sat-Nav to find your way to the resort you need to download your maps before you set off so that they are available off-line. Snowshoe ski resort covers a total area of over 11,000 acres of which 244 acres are perfect for skiing. Statistics for this West Virginia Ski Resorts are pretty good – you can look forward to exploring 57 trails served by a total of 14 lifts.
Ski areas at Snowshoe Ski Resort are divided into three areas:
Basin Area
The popular Basin Area has something for everyone. Beginners can find their snow-legs on the Flume Trail System, while intermediates have the Gandy Dancer and Skipjack Slopes to enjoy. Want to leave the small stuff behind and head for adventure? Most experienced skiers enjoy the fast and furious Widowmaker, Chocker and Knot bomber runs. In total the Basin area has 41 trails, 7 lifts and automatic snowmakers for when Mother Nature won't co-operate.
Silver Creek Area
The Silver Creek area is most popular with families – this is where you will find the Coca-Cola Tube Park, excellent beginner slopes and Kid's World. There are three designated freestyle areas and this is also where night skiing takes place – 12 of the 18 trails are open for night skiing. For lessons, or to just brush up a little, you can attend the Silver Creek Ski & Snowboard School.
Western Territory Area
Of all the ski areas in the resort, the Western Territory area offers the most challenging runs. Imagine speeding down a 1.5 mile downhill run which drops 1,500 vertical feet; this territory is home to the legendary Cupps Run and Shays Revenge – try them at your peril!
Like most West Virginia Ski resorts, Snowshoe Ski Resort has a wide range of accommodation options for visitors. You can choose to go for all-out luxury at one of the Brigham Collection properties which come in various sizes and are conveniently located close to all facilities. In addition, there is a wide range of less luxurious but equally convenient apartments, hotels, and holiday homes to suit most budgets.
You can rent everything you need on-site at Snowshoe Ski Resort. These include skis, snowboards, shoes, gloves, and more. but booking your ski passes and lift tickets online is always a good way of skipping the queues. Bear in mind that it is always cheaper to buy multi-day passes rather than several individual days passes. It's good to know that Snowshoe Ski resort offers a pretty-unique snow guarantee; if there is too little snow to hit the slopes you get the next day free! If you are booking your break at Snowshoe well in advance, you can take advantage of excellent reductions for the advance purchase of lift passes. Ditto if you take advantage of their Value Season Rates which are applicable outside of peak season.
If you don't fancy skiing or snowboarding you can still have a great holiday at this West Virginia ski resort. As you can imagine, snowshoeing is very popular here and you can try snowmobiling, ice skating, tubing, sleigh rides and much more.
2.
Winter Place Ski Resort
Winter Place Ski Resort is the southern-most ski area in West Virginia, nestled on Raleigh County's Flat Top Mountain. The resort is easily accessible from Interstate 77, which makes it one of the most popular West Virginia Ski Resorts. It is also a favorite ski resort for families, mainly due to the innovative (and highly effective) method of ski instruction available for younger skiers.
Suitable for children from 4-12 years of age, the resorts' SkiWee and Snow Explorer programs divide children into small groups of 4-8 according to their age and ability. Each child gets individual attention from the instructor and will have everything needed for a fun day in the snow. This includes helmets, equipment, snacks, and lunch.
If you are visiting with really young children (6 mths to 3 years) you can leave them in the expert care of the Frosties Kinder Care team; bookings are essential. Winter Place Ski resort is also consistently voted to be the best place for adults to learn how to ski or snowboard; if you have never tried skiing this could be the ideal West Virginia ski resort for you!
The resort can also boast the largest Snow Tubing Park of any West Virginia Ski Resort; you can have hours of fun without the exhaustion of hauling your tube uphill. Also, here there is a fabulous Super Carpet conveyor to drag you back up to the top of the course!

Winter Place Tubing Park and Snow Machine
HalfGig [CC BY-SA 3.0 (https://creativecommons.org/licenses/by-sa/3.0)]
Winter Park Ski Resort, 100 Old Flat Top Mountain Rd, Ghent, WV 25843
You can save plenty of money by planning ahead! Pre-book your tickets, rentals, and lessons by calling +1 800 607 SNOW
When it comes to skiing and snowboarding, this ski resort has something for everyone! The resort boasts more than 90 skiable acres. Here, there's a respectable vertical drop of more than 600 feet and the longest run is about a mile and a quarter long. In total, you can look forward to enjoying 27 trails and a thrilling Terrain Park which will test your prowess. The trails are serviced by 10 lifts and 26 of the trails are open for night skiing.
3.
Glade Springs West Virginia Ski Resort
Winter Place Ski Resort shares its great facilities and ski areas with sister-resort Glade Springs, located about 20 minutes away. There is a free shuttle service between the two resorts, so you don't have to worry about driving back and forth. Glade Springs Resort has upscale hotel accommodation which is a joy to return to after an adventurous day on the slopes. You can round off your day with a swim in the heated indoor swimming pool or a soak in the hot tub. Glade Springs resort offers a variety of attractive packages and several options for dining.


4.
Canaan Valley Ski Resort, Davis
The Canaan Valley Ski resort is located in the Canaan Valley Resort State Park, near the town of Davis. Nestled on a high plateau of the Allegheny Mountains, this West Virginia mountain ski resort is a delight for summer vacationers and is transformed into a winter wonderland when snows arrive each year. The State Park offers a large variety of accommodation options for all budgets. This includes cabins, lodges, and campgrounds.
When it comes to ski infrastructure, Canaan Valley ski resort has some pretty impressive stats – the summit elevation is over 4000 feet, there is a vertical drop of 850 feet and an impressive 47 trails for you to explore. There are three lifts (and a Magic Carpet for tubers) as well as a fun and challenging Terrain Park. There are suitable trails for all levels of experience.
Also, advanced skiers will be delighted to know that 30% of the trails are dedicated to them. Beginners have wide Cutback and Canaan Curve trails to help them on their way. In addition, Canaan Valley is proud to offer an Adaptive Ski Program to assist people with all kinds of disabilities to get out on the snow and enjoy themselves.
For those who don't enjoy skiing and/or snowboarding this West Virginia ski resort still offers loads of fun. You can enjoy snowshoeing along more than 35 kilometers of trails, have hours of fun on the snow-tubes or go ice skating on the outdoor ice rink. You can also try the latest trend; hurtling down the slopes on an airboard. All equipment is available on site.

After a long day on the trails, you can indulge in a restorative massage at the spa before setting off to enjoy a delicious meal and drink and one of the near-by après-ski restaurants and bars.
5.
Oglebay West Virginia Ski Resort
Oglebay Ski Resort is considerably smaller than the other West Virginia Ski Resorts. However, it can still be a good option for some visitors. The resort is located close to Wheeling; the border with Pennsylvania. This then makes it a good choice for visitors from the near-by Pittsburgh area. The longest run is about a kilometer and there is one triple-chair ski lift. In addition, the resort has recently introduced snow tubing with a rope-pull to haul you up the slope. Equipment can be hired on site but there is no ski school.
However, this West Virginia ski resort offers excellent facilities for relaxation. This includes a Spa, indoor heated pool and a Splash and Play area for children. There is also an on-site zoo that is open daily throughout the year.
You will find this amazing West Virginia ski resort at 465 Lodge Dr, Wheeling, WV 26003.
6.
Blackwater Falls State Park And Pipestem State Park
Two other popular family resorts in the West Virginia Mountains which deserve a mention are Blackwater Falls State Park and Pipestem State Park. These two resorts cannot accurately be called Ski Resorts because neither of them offers downhill skiing and snowboarding. However, both resorts are great family destinations for cross-country skiing and snow-shoeing.
At the heart of the Blackwater Falls State Park is the beautiful 62-ft Blackwater Falls which are well worth seeing. The park provides wonderful summer activities for active visitors, and when the snows arrive in winter you can enjoy the longest Sledding Park on the East Coast, which has a quarter-mile magic carpet to haul you and your sled up the hill. Cross-country skiers and snowshoe enthusiasts have ten miles of trails to explore.
At Pipestem State Park, cross-country skiing and snowshoeing are the main winter activities. However, it is not very difficult to access downhill skiing and snowboarding at Canaan Valley.