10 Best Things To Do In Windsor, England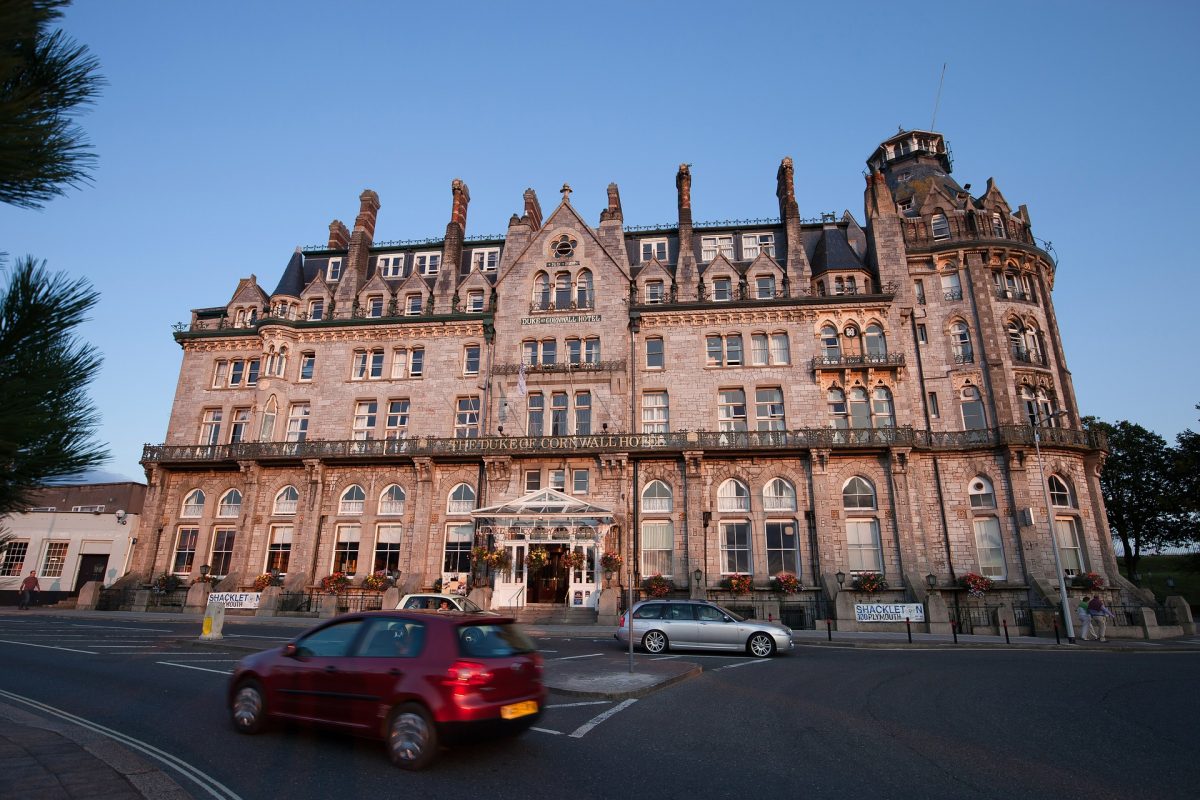 A charming English holiday is incomplete without a trip to Windsor. After all, it is the choice destination of the Queen herself. Beautiful greenery, royal weddings and years of history – Windsor, England is the epitome of what makes the country so enchanting. There are so many wonderful things to do in Windsor, the town has come a long way since its humble beginnings.
Windsor, a town on the iconic River Thames, started off as a mere village, built by eager townsfolk. Its royal lineage, however, goes way back as it is often mentioned in the legends of King Arthur. The historic Windsor Castle further stamped the land's heritage and today, it thrives as a royal home. But Windsor is certainly not limited to its country. Take the Windsor knot, for instance. Named after the Duke of Windsor, how to tie a Windsor knot is a quintessential practice, known all over the world.
Royal lineage and Windsor knot aside, this town has much to offer to travellers and there are many things to do in Windsor. One of the most beautiful places in England, it certainly doesn't fall short of sights and activities. So, if you happen to find yourself in the UK, be sure to explore this town to the fullest. It will definitely fill your scrapbook with memories of a lifetime.
Here are the top 10 things to do in Windsor, UK that you absolutely shouldn't miss out on:
1.
Experience Royalty In The Windsor Castle
The town of Windsor and Windsor Castle go hand in hand. Built-in the 11th century by William the Conqueror, the castle has only grown in stature in the 1000 years of its existence. As the largest occupied castle in the world, Windsor Castle is at the top of the list of most tourists planning their trip by finding out about all the things to do in Windsor. In fact, even the Queen is home most weekends!
You can begin your guided tour with the Long Walk leading up to the castle. Once you enter, be prepared to be awestruck by the grandeur of the State and Semi-State Apartments. Queen Mary's Doll House and St. George's Chapel will also be two of the highlights of your trip to this palatial residence. If you are visiting on a Tuesday, Thursday or Saturday, be sure to catch the Changing of the Guards. This traditional ceremony is a true spectacle for the eyes.
If you are in Windsor, UK with children, you are in great luck. A trip to Legoland is a great way to spend an English afternoon with the kids and definitely one of the best things to do in Windsor for traveling families. This children's theme park in Windsor is the biggest Legoland in the world. It is impossible not to be amazed by the towering structures of Lego that are all over the park. Besides, it has every child's attraction imaginable. We are talking about ninjas, pirates, Star Wars, knights and much more!
While it may not be possible to experience every ride and game in a day, don't miss out on crowd favorites. The Duplo Valley water park and the underwater kingdom of Atlantis never fail to reel in crowds for a fun-filled day.
3.

Traipsing Along The Walking Trail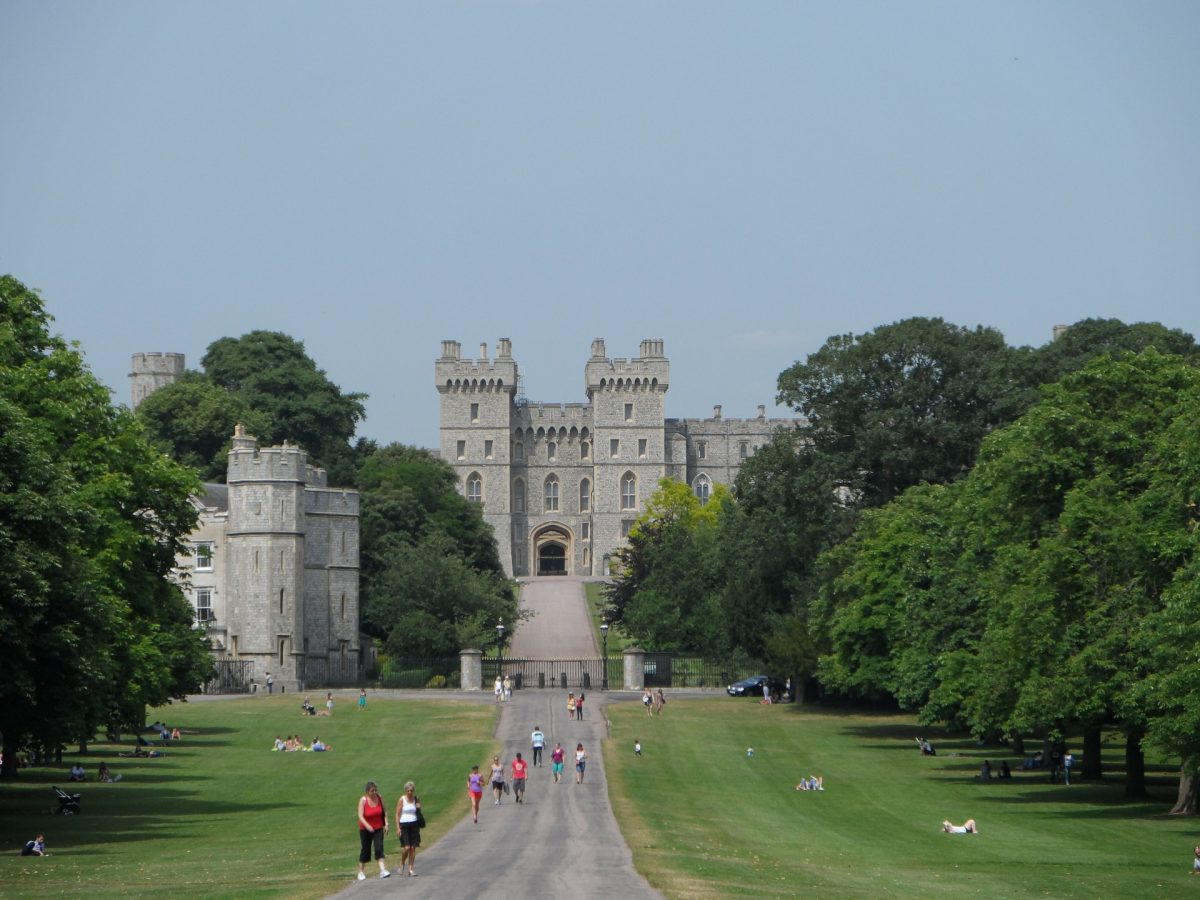 Photo by Contagiousbasti on Pixabay

In Windsor, it is best that you walk to soak in the beautiful scenery that surrounds you. And luckily, the Heritage Walking Trail is perfect for doing so. This trail takes you from Windsor Castle through Thames and Eton, along with many other historic landmarks of the town. In fact, it is perhaps one of the best things to do in Windsor and probably one of the most economical ways to explore Windsor to the fullest and discover its history.

For instance, the gentile Church Street on the trail used to be known as Fish Street in the 18th century, as fishermen paved the paths. The Walking Trail will also take you past Guildhall, Windsor Theater, and Barnes Pool Bridge. Finally, the end of the walk is marked with the famous Eton College.

4.
Step Back In Time In Eton
Exploring Eton makes the list of things to do in Windsor because of its historical significance. Eton is the twin town just next to Windsor. Most notable for Eton College, it is worth a visit for its historic structures. Eton College is one of the finest examples of architecture in the country. Its castle-like architecture and imposing corridors are an ode to nobility. For years, it has been the choice educational institution for British royalty, Prime Ministers and other notable figures.
When in Eton, you may want to visit its many museums, art galleries and antique shops as well. It truly is like turning the clock backward!
5.
An Entertaining Evening At The Theatre Royal
England is the home to some of the most fascinating plays and musicals. The Theatre Royal in Windsor may be the best place to experience them. The Theatre Royal is easy to find, just between the Thames River and Windsor Castle. Founded in 1910, the Edwardian stage hosts productions throughout the year. This includes musicals, plays, comedy, and kids shows. It even has a cinema which was added to the theatre when talking pictures became popular.
If you are lucky, you might catch the Theatre Royal's annual traditional pantomime show. The much-waited-for event is a great spectacle and an even greater hit with the audience. And if you find yourself in Windsor during that time, consider your lucky because it definitely is one of the many wonderful things to do in Windso for tourists and locals alike.
6.
Enjoy The Races At The Ascot
If you are in Windsor, it would be a waste not to visit the Ascot racecourse. The races are a truly posh event that gives you a true taste of life in Windsor. The Ascot racecourse is closely linked with the Royal Family. And the Royal Ascot that is held every June is a grand fest for racing enthusiasts. Windsor also has another racecourse called the Royal Racecourse. It is the oldest in the country and definitely worth a visit and makes the list of the top things to do in Windsor.
7.
Have A Drink In A Traditional English Pub
One of the best things to do in Windsor, without a shadow of a doubt! English pubs are the stuff of legends. You can see it for yourself when you are in Windsor.
You can take a tour of the Windsor and Eton Brewery. Signature drinks such as Harry and Meghan Windsor Knot are a classic British drink with a twist to them.
You can also visit one of the traditional pubs in the city. The Two Brewers, The Alma, and The Boatman serve refreshing pints of drinks of your choice. Besides, you get to experience an authentic British pub life.
8.
Go Boating On The River Thames
The waterways are a fantastic mode of exploring any land and boating makes the experience even more fun. Luckily, the River Thames is an iconic landmark in its own right and boating on River Thames is one of the many popular things to in Windsor. There are plenty of experiences offered on the Thames. Windsor Duck Tours, for instance, is an amphibious sightseeing tour that takes you by road and river.
French Brothers Boats, John Logie and London Kayak Tours also offer varying riverine experiences such as boating, rowing, and kayaking. It certainly brings out the best in Windsor!
Spending quality time in Windsor, UK, is mostly about discovering British heritage. Dorney Court here is a fine relic, dating back to 1440.
This ancient Tudor mansion has been owned by the Palmer family for the past 450 years. And its legacy has been held to the highest. In fact, it has even made quite a few appearances on television as a haunted manor. There is even a ghost room that adds to the mansion's eerie atmosphere.
Dorney Court is surrounded by beautiful gardens and parkland. Stop by at the Garden Centre to enjoy the classic English tea with a view to match. This is of those laid-back things to do in Windsor when you want to simply sit down and take in your surroundings.
10.
Enjoy A Windsor Feast
If you are in England, remember to feast like a king. And the best place to wine and dine like a king, we believe, is Windsor. Windsor and Eton together represent a gastronomical adventure that can put the rest of the world to shame. There are eateries to match any budget and any specialty that you may want. Let's face it. Trying out new food is not just one of the best things to do in Windsor, it's the best thing to do in almost every place you visit. After all, trying out food is a great way to get to know a place better.
Begin your day with a full English breakfast at the Top Twenty Café. You may want to head over for lunch to The Lock Bar and Kitchen by the River Thames. End the night with Tony Parkin at The Tudor Room for an intimate dining session.
While these were just a few of the top picks, Windsor certainly doesn't lack for options when it comes to eating out. So, feel free to loosen your Windsor knot and dive into this world of cuisine.
Getting To The Royal Land Of Windsor
If you are in London, it would be a shame not to visit Windsor. After all, it's just a stone's throw away.
You can take a train, bus or a car from London to Windsor. Going to Windsor by car can be tiresome. So, we won't be recommending this option. For the train, you can choose either of the two routes available depending on where you're staying in London. You can also reach Windsor from London by bus, straight from the Heathrow Airport or from central London's Green Line 702 bus service.
There are plenty of routes that can take you to Windsor. There are plenty of activities and things to do in Windsor to keep you busy. But one thing is for sure. Once you arrive, you will be enchanted by the magic spell of this traditional British town.