Best Beaches In Vietnam For Your Next Summer Vacation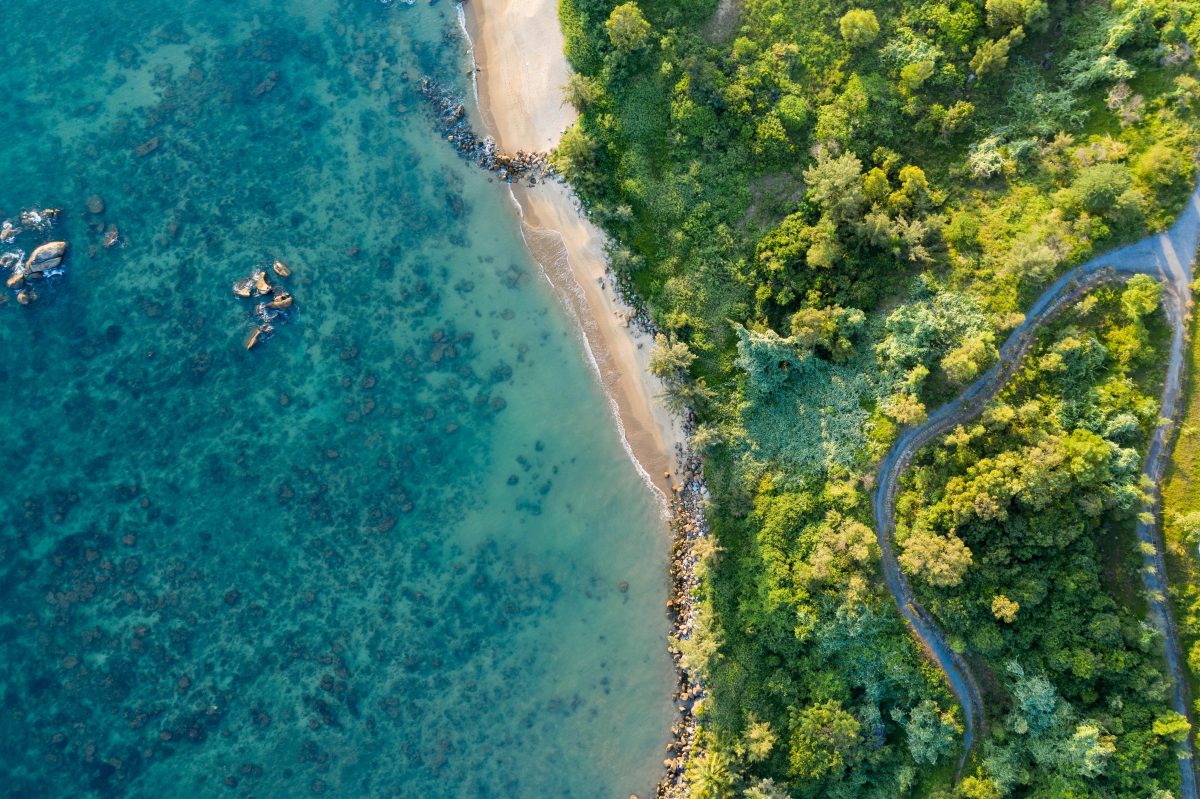 When people think of Vietnam, bustling cities and delicious food often come to mind. But what most of likely to miss out was the stunning azure waters at these pristine Vietnamese beaches.
While most travelers are busy planning their itinerary to the over-populated islands and beaches like Koh Phi Phi, little did you know; Vietnam also offers some of the most amazing beaches in Southeast Asia. Hence, if you're planning your next tropical summer getaway, consider Vietnam as your next destination.
Not convinced?
Our guide is here to make sure these Vietnamese beaches goes onto your bucket list.
1.
Relax and Unwind in Nha Trang
Known as the Riviera of the South China Sea, Nha Trang is a coastal city overflowing with high-rise hotels and beach resorts. Famous for its fine and golden sand, Nha Trang beach is recognized as one of the best beaches in Vietnam. Hence, if you're looking for the epitome of beachside urban living, this is the place to be.
Nha Trang Beach
The star attraction of Nha Trang is the eponymous beach that stretches along Tran Phu Street. One of the Vietnam beaches characterized by golden sand and sparkling blue water against the backdrop of a modern city, Nha Trang Beach is truly a sight to behold.
When in Nha Trang, you can bet you won't run out of things to do. Ride a jet ski and experience the thrill of a lifetime. Swim in the designated safe areas until your fingers start to wrinkle. Explore the rest of Nha Trang by going on a bicycle tour. Relax with a mud bath after a long day.
Go snorkeling or scuba diving to witness the elegance of the fish that swim below the water. Don't forget to bring the best underwater camera to capture the moment!
Take a stroll along the promenade where a sundry of restaurants await. Visit the ancient Po Nagar Cham Towers and learn about the city's history. Rub elbows with locals at the Nha Trang Market where you can shop for clothes, souvenirs, and even fresh produce. At night, watch this coastal city turn into a party lover's haven. The nightlife here is anything but boring.
Schedule your trip to Nha Trang between the months of February and May. Vietnam's weather in May is fairly warm with little to no rain. If you're planning to soak up the warm sun, here's your chance. Not to mention, during these months, the blue sky makes this beach appears to be even more inviting.
Island Hopping around Nha Trang
Island hopping is an equally popular activity in Nha Trang. There countless tour operators in this area that offer packages that suits your preference and budget. Among all, travelers particularly enjoy The Funky Monkey tour; which is a booze cruise that costs VND 200,000 (around $9). For party-goers, this tour also comes with a floating bar and live entertainment.
Opt for other Vietnam islands like Mun Island, Mot Island, Tam Island, and Mieu Island that are relatively close to Nha Trang. These tours typically include snorkeling gear rentals, hotel transfers, and lunch. However, there are entrance fees charges to Tranh Mini-Beach (VND 30,000 or $1.30), Mun Island (VND 22,000 or $1), and Tri Nguyen Aquarium (VND 90,000 or $4).
Nha Trang Hotels
There are countless hotels around this area from budget to luxury resorts. However, it's essential for travelers to consider the location since transporting from one place to another in Nha Trang is not as easy due to its geographical constraints. If you seek a beachside accommodation, we recommend Sheraton Nha Trang and MerPerle Hon Tam Resort.
While if you're ready to splurge on a luxury resort in Vietnam, Evason Ana Mandara Nha Trang and Six Senses Ninh Van Bay, also offers amazing beach access and beachfront front views for most of the rooms. Don't worry if you're on a tight budget, there are plenty of cheap hotels around too.
2.
Enjoy The Laid Back Vibe In Phu Quoc Island
The island of Phu Quoc in southern Vietnam offers travelers the ultimate summer escapade. Blessed with lush vegetation and pristine beaches, this tropical destination is one of the closest things to heaven. Trust me — the Vietnam beaches you'll find in this place are a Shangri-La of splendor.
Clear Water Beaches On Phu Quoc
There are numerous Vietnam beaches in Phu Quoc alone. Long Beach, one of the most visited beaches on the island, offers a good blend of tropical living and contemporary amenities. A bevy of hotels and restaurants dot the often crowded place.
Head over to Sao Beach to witness an oasis. Hailed as one of the best beaches in Vietnam, the soft white sand and crystal turquoise water make for a picturesque view. Due to its popularity, expect to see a lot of people in the area.
If you're looking for a less crowded beach, then Ganh Dau Beach is the answer. Not secluded enough? Enjoy some alone time at Thom Beach and Bai Khem beach. A secluded escape that offers nothing but peace and serenity. Though it requires a good deal of effort to get to, it's definitely worth it. Apart from a few establishments, you won't find a lot of businesses here. Finally, if you prefer staying in luxury resorts in Vietnam, there are a bunch of them on Bai Dai Beach.
To fully enjoy the clear water beaches of Phu Quoc, time your visit between November and March. It's at this time the weather is pleasantly warm and best for water activities.
Fun Activities In Phu Quoc
Apart from visiting the Vietnam beaches on Phu Quoc, tourists have many options in terms of activities. Street markets are great shopping destinations. Grab a bite to eat at one of the many restaurants on the island. Immerse yourself in local culture by visiting temples and the Ham Ninh Fishing Village. Additionally, the Phu Quoc Prison offers a chance to learn about the island's tumultuous history.
After a day of swimming, watch the sunset and witness the island transform. Take part in the active local nightlife. Phu Quoc is filled with beachfront bars, lounges, and nightclubs. Then, get up early in the morning and gaze at the colorful sunrise.
Phu Quoc Hotels
Due to a large number of tourists, Phu Quoc has become one of the premier island destinations for luxury resorts and hotels. Of course, that doesn't mean there aren't any places to stay for those looking for a good deal. You'd be happy to know there are many budget-friendly hotels on the island.
However, if money is no issue, the more expensive hotels and resorts in the area offer lavish accommodations and amenities. Out of all the luxury resorts Vietnam has to offer, The Shells Resort & Spa Phu Quoc is certainly worth mentioning, as well as Richis Beach Resort Phu Quoc. If you fancy something unusual, check out the university themed resort — JW Marriott Phu Quoc Emerald Bay Resort.
3.
Take A Step Back From The Bustling City To Con Dao Islands
When talking about Vietnam islands, it's hard to leave out Con Dao. A group of 16 islets, the Con Dao Islands are every solitary soul's dream vacation. Away from the hustle and bustle of city life, these islands boast breathtaking Vietnam beaches, stunning views, and abundant flora.
Island Destinations Of Con Dao
The main island of the Con Dao archipelago is Con Son. It's also the only one with any inhabitants. Con Son is home to several Vietnam beaches, such as Bai An Hai Beach, Mui Ca Map (Shark Cape), and Nhat Beach. In the mood for something else? Visit Con Son Town where you can view derelict prisons and the notorious tiger cages.
There is no shortage of activities here. Go on a boat and do some island hopping. Discover the 15 other islets of the Con Dao Islands. Sail to Hon Bay Canh Island and, if you're lucky, witness the miracle of nature as turtles lay their eggs. To increase your chances, make sure to visit this turtle breeding ground between June and September.
Apart from the turtles, you'll find plenty of other marine life to observe here. Tourists often spot the likes of barracudas, moray eels, stingrays, and dugongs in the area.
It's hard to appreciate the beauty of the Con Dao Islands during the rainy season. For this reason, it's best to schedule your trip during the dry season between November and February.
Where To Stay In Con Dao
With Con Son being the only inhabited island, accommodations are limited to this islet. Luckily, you won't have trouble looking for a place to stay. There are a number of options fit for every budget. However, a crowd favorite is Six Senses Con Dao, a luxury resort with an assortment of grand villas.
4.
Take An Excursion To Cham Islands
Just off the coast of Hoi An sits a chain of eight small islets called the Cham Islands. Here, you'll find golden sand Vietnam beaches with crystal azure waters. Many tourists flock to this idyllic place to do some island hopping, participate in water activities, or simply relax on a sandy shore.
Vietnam Beaches On Cham Islands
With so many incredible Vietnam beaches to choose from, the Cham Islands are truly a beachgoer's paradise. There are four popular beaches and a fishing village on Hon Lao Island alone. Bai Cong Beach provides a vast beachfront where visitors can work on their tan. Other beaches on the island are Bai Ong Beach, Bai Xep, and Bai Bac Beach.
Scuba diving and snorkeling are among the chief attractions of Cu Lao Cham Marine Park, thanks to a vibrant coral reef system. Looking for something else to do? Give kayaking or jet skiing a shot.
Due to the monsoon, traveling to the Cham Islands is impossible from October to February. Schedule your trip to the Vietnam beaches here from March to September instead. If scuba diving and snorkeling are on your itinerary, June and August make for the best experience.
Cham Islands Hotels
There are several accommodations on the Cham Islands, such as the Island Smiles Homestay and the Sunbay Homestay. Alternatively, you can make reservations at hotels and resorts in Hoi An and plan a day trip to Cu Lao Cham Marine Park. The island destinations are accessible via a 30-minute boat ride from Chua Dai Beach. The trip costs roughly $10 per person.
5.
Beach Getaway To Vung Tau, Ho Chi Minh
If you ever find yourself in Ho Chi Minh City, consider journeying to Vung Tau for a quick and easy beach getaway. Just a mere two hours away, take a break from the fast-paced city life and travel to this Vietnam coastal destination.
Vietnam Beaches in Vung Tau
Although the beaches in Vung Tau aren't exactly the most beautiful in the country, they remain a great place to unwind on the shoreline. The beaches here are calm and quiet. So if you're itching to spend some time alone, you'll definitely satisfy that need here.
Bai Sau, also known as Back Beach, lies on the east side of town. Meanwhile, Bai Dua (Roches Noire Beach), found about 2 km south of the town, is a great place to watch the striking sunset. You can also plan a picnic in Bai Truoc (Front Beach) or take a lovely beachside stroll on Bai Dau (Mulberry Beach).
Alternatively, many tourists prefer to head to Long Hai where a variety of resorts are located. Long Hai is a local seaside town known for its slower pace of life.
Rainfall can be heavy from May to October, so time your visit wisely. The dry season usually runs from November to April, with December and January being the coldest months. If you don't like scorching hot weather, stay away from Vung Tau between the end of April to May.
Other Attractions in Vung Tau
Apart from the Vietnam beaches in Vung Tau, tourists can visit the Christ of Vung Tau. Found on Vung Tau's Small Mountain, this 105-foot-tall statue is reminiscent of Rio de Janeiro's Christ the Redeemer. Learn about local history with a trip to the French ruins. These ruins are home to old military garrisons and a mansion intended for the French governor that dates back to the 20th century.
At night, this port city transforms into a beautifully lit scene straight out of a postcard. Unfortunately, unlike big cities like Ho Chi Minh or Hanoi, the bar scene in Vung Tau isn't very active. However, that doesn't mean there's nothing to do once the sun goes down. Take a walk and behold the city lights that twinkle in the moonlight. Try local street food or go shopping at Vung Tau Night Market. Dine at a restaurant and sample their specialties.
Of course, no trip to Vung Tau is complete without trying local cuisine. The Vietnamese dish, Banh Khot, was first created in Vung Tau. And what better place to try it than its birthplace?
Vung Tau Hotels
Vung Tau offers an assortment of different hotels and resorts to choose from. If you're looking for beachfront accommodations with stylish decor, try Ho Tram Beach Boutique Resort & Spa or Anoasis Resort Long Hai. As another option, The Imperial Hotel also boasts elegant decor with a view of the beach. If you want something located at the heart of the Vung Tau, The Malibu Hotel allows you to appreciate the cityscape.
What Are You Waiting For?
It doesn't take a genius to realize that Vietnam is truly a gem among stones. Travelers from all walks of life will find something special in this small but proud country. Take your pick from the diverse array of Vietnam beaches and islands available. If you do, your next summer vacation may your best yet.