10 Awesome Things To Do In Da Nang, Vietnam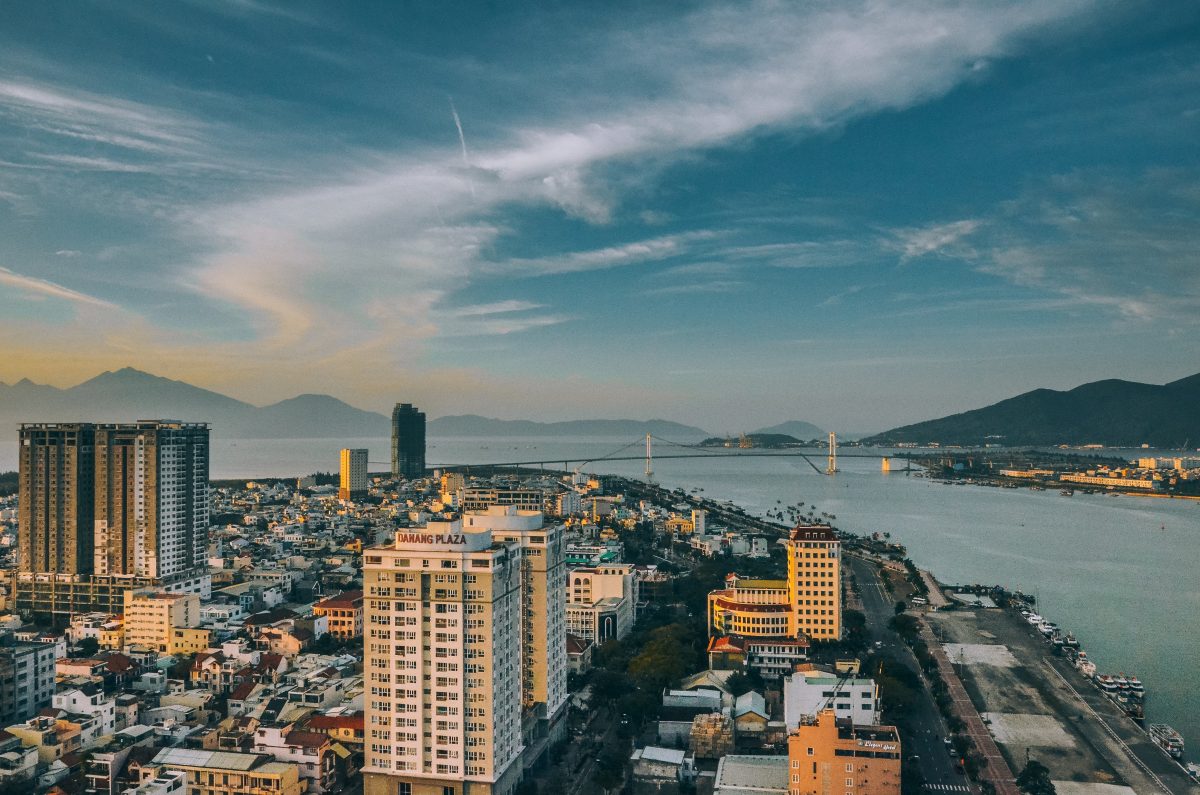 Da Nang, Vietnam is quickly rising as a tourist hotspot in Southeast Asia. After many years, this place has progressed enough into a place that offers all of the beautiful facets of the country. While Hanoi and Ho Chi Minh City are central hubs for tourists, Da Nang provides a great getaway complete with nature, history, and fun.
How to Get There?
Since you're in Vietnam and plans to add Da Nang to your itinerary, we gathered a few options to help you visit this city at ease. The best part, you'll have plenty of options.
If it's your first stop in Vietnam, you can catch flights that land directly at the city. Da Nang has an international airport. Albeit it is the smallest international airport in the country, but you'll catch many international and domestic flights. Besides, the airport it's relatively new thanks to the recent renovation.
Apart from flying to Da Nang, you can reach here by land. Traveler can either catch a train, ride a bus or hire a private transfer to Da Nang. If you're on a budget, getting there by train is convenient and economical too. And since the country's Reunification Express train system considerably important in this city, accessing the northbound and southbound is easy.
On the other hand, many buses in Hue and Hoi An leave for this city. To catch one, you can either head to the local bus station or contact a reliable travel agency. While private transfer from Hoi An to Danang airport cost around $9 USD from Klook.
Where To Stay in Danang?
Apart from the bustling city, people visit Danang specifically for a relaxing getaway in luxurious resorts. Lush greenery, pristine beaches, Danang is an ideal spot not only for couples but for families as well. If your intention is to explore the city and want to opt for cheaper accommodation, there's plenty of options for you as well. Hence, here are some recommendations.
InterContinental Danang Sun Peninsula Resort
Cost per night: $475 to as high as $1000
Why book it?: When it comes to luxury, many tourists find the Intercontinental Danang resort as one of, if not the best one to book. If you're willing to splurge for your vacation, this is a place to check out.
Cost per night: less than $30
Why book it?: It's the best value accommodations you can in Da Nang. It has clean rooms, complete amenities, and a great location in the city center.
When to Visit Danang?
Da Nang's weather is generally good for most of the year. You can visit the city at any time of the year without any worries. However, the best time to go visit Da Nang is during the summertime because you can soak up the sun on these beautiful Vietnamese beaches!
We round up a list of things to do in Danang. So, get your pen and paper ready, and make sure you add them to your itinerary.
1.
Lounge Around At My Khe Beach
Being the city's most well-known attraction, My Khe Beach, also known as China Beach, is arguably the main attraction that put Da Nang on the map. Once hailed by Forbes as the most beautiful beach in the world, this coastal attraction boasts a long stretch of fine white sand and warm, pristine turquoise waters. It also has gentle waves you can enjoy and a picturesque view with swaying coconut trees surrounding you.
When you're at My Khe, why not try out the recreational fishing or just take part in a sailing trip? And if you want to do more than just lounging around the beach for more thrilling activities, try out windsurfing. We promise that it's exciting and challenging at the same time.
To get there, you only need to rent a taxi or motorbike. Otherwise, hire a taxi, it won't cost a dent to your wallet. In terms of accommodations, China Beach, Vietnam doesn't fall short on great luxury and budget hotels.
My Khe beach experiences great weather for most of the year. To make the best out of it, try to visit during the summertime (May to August). Do keep in mind that this beach's peak season is also in summer. So, if crowds aren't your cup of tea, we recommend visiting the area during the off-peak season.
2.
Marvel Vietnam's First Swing Bridge, The Han River Bridge
The only attractions that can rival My Khe beach in Da Nang is for sure the city bridges. All around this area, you'll be able to find multiple uniquely-designed bridges that'll immediately grab your attention and pique your interest.
When you're in Da Nang, make a stop at Vietnam's first-ever swing bridge, the Han River Bridge. This bridge connects the streets of Le Duan and Pham Van Dong and stretches about 488 meters long.
Formally opened in 2000, this bridge is also the first one made by Vietnamese workers and architects. And since its opening, this bridge has become a representation of the country's growth and what the people of Vietnam are capable of.
Planning to look for this bridge? Do it at night! Every night, the bridge is illuminated with vibrant lights. Believe it or not, during the weekends, at around 11 PM, you'll also find this bridge swing starting to swing a little.
3.
Watch The Dragon Bridge Come Alive
Another well-known bridge you must check out while you're in this city is the Dragon Bridge. Out of all the bridges in Da Nang, this likely the most iconic one you'll see.
As its name suggests, its architecture was inspired by the legendary Asian dragon. After all, the wavy and scaly body of a dragon is quite hard to miss. To see this bridge in its full glory, watch it during the night when it's lighted and during the weekdays to beat the crowd. When you do, you'll be able to see it come alive as it breathes fire and water.
4.
Walk Across The Golden Bridge
Unlike the mentioned bridges, the Golden Bridge doesn't cross the Han River. In fact, this bridge is about 25 kilometers away from the city center. However, the unique character of this bridge certainly stood out from the rest.
Located in Ba Na Hill, this bridge is made famous by the scenic route you get when crossing it. Along with its two distinct physical features, this hotspot is a must-visit landmark whenever you're in Danang. Apart from being gold in color, as hinted by its monicker, there are two colossal stone hand statues seemingly holding the bridge up.
Despite being the newest bridge in this list, this Golden Bridge has a surge in popularity in the past year. Standing 1400 meters above sea level, strolling across this pedestrian bridge gives you a gorgeous, picturesque view of the surrounding area. Trust us, visiting the Golden Bridge isn't something you'd want to miss when going to Vietnam.
5.
Explore Da Nang's Ba Na Hills
There's more to the Ba Na Hills than the Golden Bridge. When you come to Ba Na Hills, you'd be surprised to find a twist to the typical Asian architecture here. Mainly because most of the buildings in this resort is inspired by medieval castles and French buildings.
But, those buildings aren't just there to look pretty. Since it's a resort complex, there's a wide array of activities you can do here. To get the best view of the complex, try catching a ride on a cable car. However, if you seek some thrill, try the Alpine Rollercoaster or the Drop Tower.

For those who prefer a more relaxing time, you can stroll through the French buildings or visit the resort's wax museum. Either way, you'll never experience a dull moment at the Ba Na Hills.
6.
Get In Touch With History At The Marble Mountains
In Vietnam, you can find many locations where nature, history, and technology meet. The Marble Mountains is one such place. Many tourists visit the Marble Mountains to see exactly how these three things can harmoniously coexist in an area and make it a great place to explore.
Because The Marble Mountains maintain and preserves many significant landmarks, history junkies seek to learn a bit more about Da Nang can go here. Here, you can visit the Tam Thai Pagoda or you can also find the Huyen Khong, a cave with a significant connection to the country's history and culture.
One such cave to note its Huyen Khong, which houses a Buddhist temple inside — the Trang Nghiem temple, built in the early 1800s. Apart from being a religious building, this cave is also historically significant. It served as an important military base during the First Indochina War and the Vietnam War.
7.
Experience Nature At The Son Tra Peninsula
When you visit the Son Tra Peninsula, it'll give you a good idea on how lush, diverse and beautiful Vietnam's natural features are. But if you can only visit one, your best move is choosing the Son Tra Peninsula.
Nicknamed the Monkey Mountains, this area of Da Nang has been identified as a nature reserve in 1997. It serves as the home of over 100 species of animals, including the rare red-shanked douc.
While the beauty of nature is Son Tra's most well-known feature, you mustn't just set aside the historically and culturally significant locations found in the area. After your trek across its lush forest, try visiting the beautiful Linh Ung pagoda or the Dong Dinh museum nearby.
8.
Enjoy Da Nang's Night Life
When you think of what was once a backdoor location in the province, you wouldn't immediately connect it to a fun nightlife. But since Da Nang advanced to the tourist hotspot it is today, many bars and nightclubs popped up.
After a day of touring the beautiful, scenic landscapes you can find in Da Nang, why not enjoy the night by going to parties around the city? If you want a good time, there are many bars and clubs you can go to while on your trip. If you want to party to your heart's content, try visiting Sky36 at Novotel Da Nang, the New Phuong Dong Club, and the OQ Lounge Pub. For a more laid back vibe, head on over to the Bamboo 2 bar or to On The Radio.
9.
Discover Da Nang's Street Food
Skipping out on local food while visiting another country is almost blasphemous. When going to Vietnam, always go and try its local cuisine, especially now that Vietnamese food has been gaining popularity worldwide.

It's easy to find great food spots in Da Nang. But sometimes, you need to find hidden gems — the hole-in-the-wall or street restaurants that serve you authentic Vietnamese food. If you're looking for recommendations, we encourage you to try Banh Xeo Ba Duong and Mi Quang Ba Mua for the authentic street-eats.
10.
Shop For Souvenirs At Con Market
No international vacation is complete without shopping. Before you head home, make sure to stock up with souvenirs and other Da Nang memorabilia at Con Market. It's an establishment where you can find anything and everything among its almost 2000 shops. While shopping for knick-knacks you can bring home, go on a mini food trip, too, as there are many food stalls and cafes in the area.
Bottom Line
Through time, a location can evolve to become a place that can let all of its beautiful assets walk in harmony, despite how different these assets are. One such place that has grown to become a wonder in itself is Da Nang. If you want to visit a place that can fully showcase the best things about Vietnam, then this is the place to be. Enjoy nature and history without letting go of that feeling of progress and modernity in Da Nang.