7 Best Beaches in Melbourne, Australia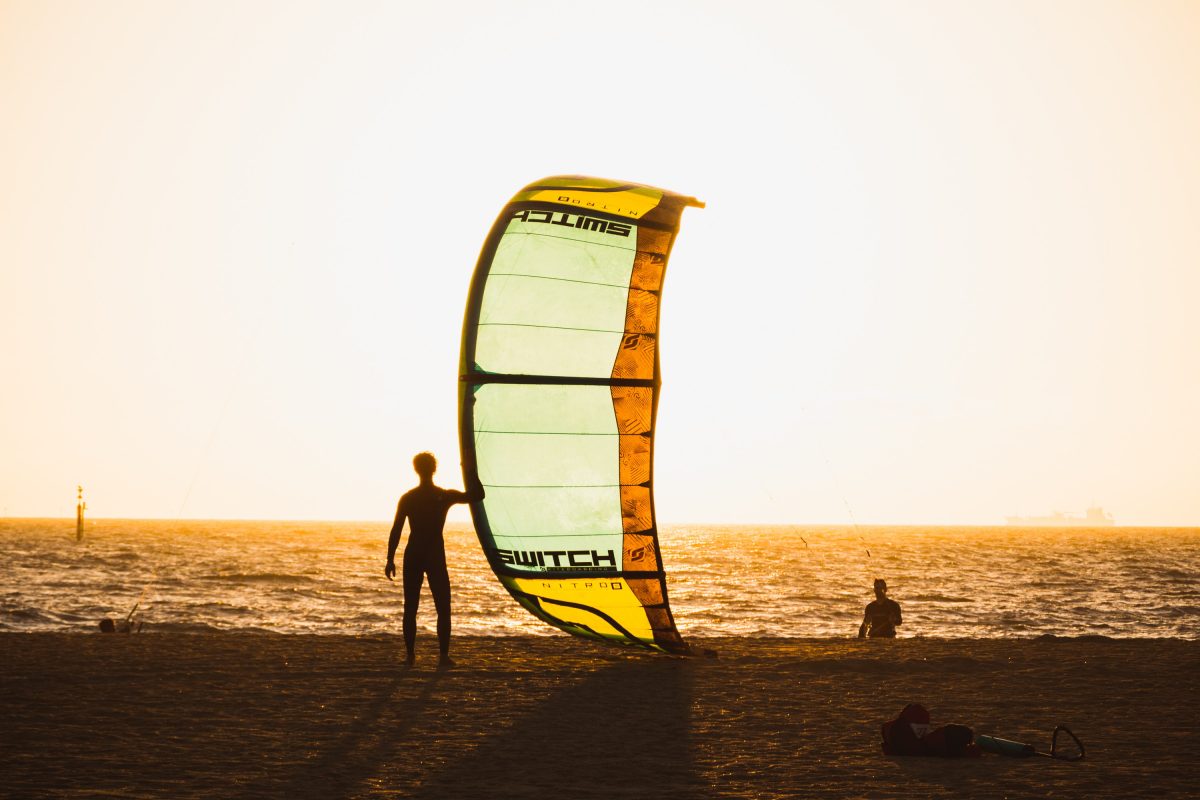 Every year, millions of tourists flock to Melbourne, Australia. This beautiful city is well-loved for many reasons, but one of its major attractions would definitely be its variety of lovely beaches. Indeed, when in Melbourne, you definitely can't miss a visit to one of the many sandy Melbourne beaches.
Best Time to Visit Melbourne Beach
It goes without saying that Melbourne beaches are best visited in summer. Cool off with a dip in the sea. Lounge on relaxing beach chairs and soak up the warm summer sun. You can spend an entire day just relaxing and enjoying the slower pace of life at one of the many Melbourne beaches.
In addition, did you know that winter is also another good season to visit Melbourne beaches? This may seem very strange at first read. Perhaps you've cooked up an image of yourself alone on a freezing beach, teeth chattering. Let me explain! A visit to Melbourne beaches in winter, as you already imagine, would not be on most traveller's itineraries. This means that you'll get to enjoy most of the beautiful Melbourne beaches to yourself! Think a relaxing seaside stroll, with no-one around to judge your humming or little dances.
Furthermore, visiting Melbourne beaches in winter would be a good idea for people who tend to burn easily in the sun. If you're worried about freezing to death, don't worry. Winter in Melbourne does not tend to be unforgivingly frigid. With temperatures ranging from a low of 8 degrees to a high of about 15 degrees, it'll be cool but not freezing!
Excited to discover the charms of Melbourne beaches? Read on for some of our favourite Melbourne beaches!
Brighton Beach is every Instagrammer's dream destination. The highlight of this beautiful beach is its eighty-two multi-coloured bathing houses. The vibrant backdrop makes for an insanely gorgeous photo-op. So, get creative with your poses and snap away!
Besides those looking for a fun photoshoot, Brighton Beach is also ideal for swimmers and surfers. When the refreshing sea breeze blows, surfers can ride some pretty decent waves! Furthermore, the beach also has a few rip holes, where fishing enthusiasts can enjoy the sport of fishing.
Tired after a day of frolicking in the sea? Brighton Beach is located conveniently close to lots of restaurants and cafes. End your day on a high note with a hearty feast!
To sum up, Brighton Beach is definitely one of the most well-known Melbourne beaches. Don't forget this iconic beach when you set off on your exploration of Melbourne!
St. Kilda Beach is unquestionably one of the most iconic Melbourne beaches. When you arrive at the beach, you're first greeted by a row of tall, swaying palm trees lining the shore. Get closer to take in the marvellous scenery of the vast sandy beach. If you're looking to enjoy some water sports, St Kilda Beach is for you. Kite surfers and windsurfers will have a whale of time at this beautiful beach. Besides water sports, you can also jog, cycle or simply enjoy a leisurely stroll. Indeed, St Kilda Beach is always bustling with energy! Even if you don't feel like doing anything sporty, this high energy beach is still great for people-watching.
St. Kilda Beach is also one of my favourite Melbourne beaches as it offers an opportunity to come up-close and personal with some adorable penguins! Yes, you read that right. If your encounters with penguins thus far have been restricted to watching them from behind glass panels at your local zoo, you'll fall in love with St. Kilda Beach. At their breakwaters, you can squeal at their resident penguins waddling about.
Feeling peckish? St. Kilda Beach is close to Acland Street, home to a diversity of trendy cafes and restaurants.
Got time to spare after visiting the beach? Why not check out the nearby Luna Park? At this iconic amusement park, you can scream your head off on one of their many thrilling rollercoaster rides. It's the perfect way to spice up your Melbourne trip!
Once a swampland, Elwood Beach has transformed into a trendy beach after careful development. Well equipped with barbeque, picnic, and play facilities, Elwood Beach is one of the most family-friendly beaches in Melbourne. You can also enjoy a whole host of exciting sports here such as windsurfing, cycling and even cricket!
Done with the beach for the day? Why not get a change of scenery away from the azure blue sea and sandy beach? Interestingly, Elwood is well known for its stunning architecture. An eclectic mix of Victorian mansions, Edwardian cottages, and interwar flats, take a walk through the area to appreciate the fine workmanship.
Boasting a wide expanse of sand beaches, Kerford Road Beach is absolutely breath-taking. For swimmers, this beach is probably one of the best Melbourne beaches for you in terms of safety. "Why so?" You might ask. Well, Kerford Road Beach has special zones that exclude power ski, boating, sailboard and yatching… Basically, things that are a potential hazard to swimmers! Thanks to these designated zones, you can have peace of mind while frolicking in the waters.
For families with kids, Kerford Road Beach is also well equipped with various playgrounds. Your kids are sure to enjoy themselves!
P.S. Don't be in a hurry to leave when you visit Kerford Road Beach. This beach is one of the best Melbourne beaches for catching a gorgeous sunset. So, linger a little longer to be treated to a beautiful visual delight!
Melbourne's first sea port, Williamstown Beach has transformed into a trendy beach today. If you're tired of jostling with crowds at Melbourne beaches, this one is for you. This pristine beach exudes a quainter vibe, almost like a village. Time almost seems to slow to a stop here. Grab yourself a tasty gelato from the Kiosk d'Asporto, and enjoy a relaxing time at this beach!
For the kids, Williamstown Beach is located close to two playgrounds. Adults can enjoy the refreshing sea breeze, while watching their children squeal with delight as they play.
You don't have to look far for good food either, when at the Williamstown Beach. Enjoy modern Australian dishes at the Shelley's Beach Pavilion Restaurant. Alternatively, if you're in the mood for Italian, Kiosk d'Asporto has got you covered. Still feel like eating more? No problem. Just opposite the beach, Promenade by the Bay café whips up mean meals for hungry beachgoers.
Looking for a little privacy to connect with yourself? For those who enjoy a bit of quiet me-time, Half Moon Bay would be the perfect spot. This lovely crescent-shaped beach is tucked away from the loud noises of the city. Here, you can indulge in a little solitude. With only the beating of your heart and the pulsing of the waves, Half Moon Bay is perfect for some quiet introspection. If you're seeking serene Melbourne beaches, look no further than Half Moon Bay.
In addition, the waters of this serene beach are also thriving with wildlife. Sea urchins, anemones and even octopuses… you can spot all these interesting marine creatures and more! Don't forget to pack your snorkelling gear before you visit.
Interestingly enough, this quiet and secluded beach is home to a pretty famous restaurant! The Cerberus Beach House serves piping hot plates of fish and chips, so good that they are frequently praised as one of Melbourne 10 top fish and chips!
Offering both tranquillity and a gastronomic delight, it's no wonder that Half Moon Bay is one of the best Melbourne beaches.
A unique point of this beach that sets it apart from most Melbourne beaches is its rugged landscape. Stretching for 30 kilometres, Gunnamatta's rocky coasts exudes a charm like no other. Furthermore, Gunnamatta Beach is famous for being one of the most high-energy beaches. Waves at this iconic beach can swell to up to 2 metres high! Imagine that! However, due to the powerful waves, do take caution if you choose to venture to the sea.
There's no better place to marvel at the might of Mother Nature than Gunnamatta Beach.
Final Thoughts on Melbourne Beaches
Who doesn't love a good day out at the beach? Melbourne beaches have something for everyone. For children, Melbourne beaches can be one of the best playgrounds for them. Building sandcastles, splashing in the water, tucking into scrumptious food… take your kids out to one of the many these beaches to create great memories together!
For the exercising enthusiasts, it goes without saying the Melbourne beaches are perfect for you. Get your heart beating as you indulge in various water sports! Lastly, for the couple that's seeking a romantic date: need I say any further? The ebb and flow of the waves at Melbourne beaches sets the perfect rhythm for a perfect date with your significant other!