Melbourne Cruise Port, Things To Do, Shore Excursions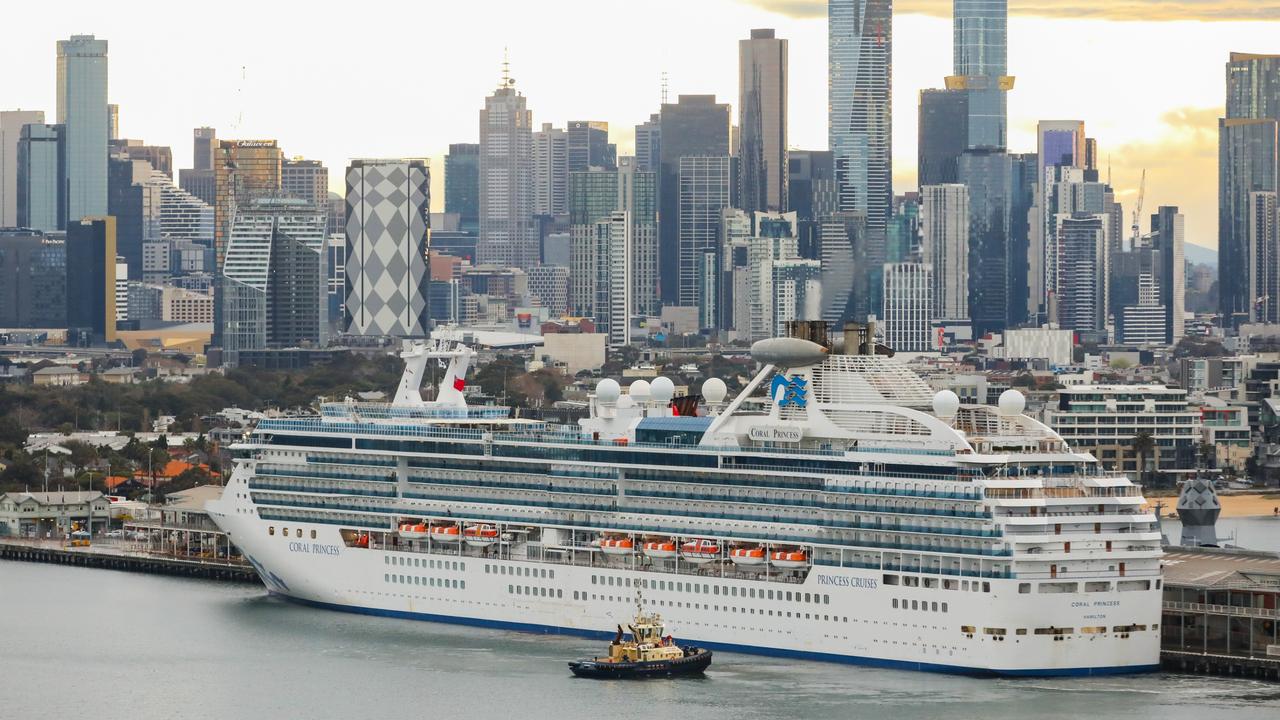 Introduction
Welcome to Melbourne, one of the most vibrant and diverse cities in Australia. As a popular cruise port, Melbourne offers a plethora of activities and attractions for visitors to explore. Nestled on the southern coast of Australia, this city combines a rich cultural heritage with stunning natural beauty, creating an unforgettable experience for cruisers.
With its thriving arts scene, world-class dining options, and numerous historical landmarks, Melbourne has something for everyone. Whether you're a nature enthusiast, a history buff, a foodie, or an adventure seeker, you'll find plenty of opportunities to indulge your passions in this dynamic city.
As you step off your cruise ship, you'll be greeted by the energetic atmosphere and friendly locals that define Melbourne. The city's modern infrastructure, efficient transportation systems, and walkable streets make it easy to navigate and explore at your own pace.
From the moment you arrive, you'll be enchanted by the blend of old-world charm and contemporary allure that permeates Melbourne. From the historic architecture of the city center to the vibrant street art adorning hidden laneways, there's always a delightful surprise around every corner.
This article will guide you through the top things to do and see in Melbourne, as well as provide information on popular shore excursions and day trips. Whether you're visiting for a few hours or a few days, you'll discover that Melbourne has a wealth of experiences to offer.
So, get ready to embark on a remarkable journey through Melbourne's diverse neighborhoods, iconic landmarks, and hidden gems. Let's dive in and explore the wonders of Melbourne Cruise Port!
Overview of Melbourne Cruise Port
Melbourne Cruise Port, located at the mouth of the Yarra River, is a bustling gateway to the vibrant city of Melbourne. It is conveniently situated just a short distance from the city center, making it easily accessible for cruise ship passengers.
The port boasts top-notch facilities and services, providing a seamless embarkation and disembarkation process for travelers. With its modern terminals and efficient transportation options, Melbourne Cruise Port ensures a smooth transition from ship to shore.
Upon disembarking, you'll find yourself in close proximity to a variety of transportation options, including taxis, buses, and trams, allowing you to easily explore the city and its surrounds. If you prefer walking, many of Melbourne's popular attractions are within a reasonable walking distance from the port.
In addition to its convenient location, the port itself offers a range of amenities to enhance your experience. You'll find facilities such as currency exchange, baggage storage, souvenir shops, and cafes, ensuring that all your needs are met while you're at the port.
Furthermore, Melbourne Cruise Port provides a wide range of shore excursions and day trips for cruise passengers. Whether you're interested in immersing yourself in the city's cultural scene, exploring its natural beauty, or indulging in its culinary delights, there are plenty of options to cater to your interests and preferences.
With its diverse offerings, Melbourne Cruise Port appeals to travelers of all ages and interests. Whether you're a first-time visitor or a seasoned traveler, the port serves as a gateway to the countless experiences that Melbourne has to offer.
From the moment you step off your cruise ship, you'll be greeted by the warm hospitality and vibrant energy that Melbourne is known for. With its stunning architecture, picturesque waterfront, and eclectic mix of cultures, Melbourne is sure to leave a lasting impression on all who visit.
So, whether you're embarking on a cruise adventure or stopping by Melbourne as part of your journey, the Melbourne Cruise Port is the perfect starting point to immerse yourself in the wonders of this captivating city.
Popular Attractions in Melbourne
Melbourne boasts a wide array of attractions that cater to every interest and taste. From historical landmarks to cultural hotspots, here are some of the top attractions in Melbourne that you won't want to miss:
Federation Square: Located in the heart of Melbourne, Federation Square is a bustling social hub that showcases the city's unique architectural design. The square is home to galleries, restaurants, and cultural events, making it the perfect place to immerse yourself in the vibrant atmosphere of Melbourne.
Queen Victoria Market: For a true taste of Melbourne, head to the Queen Victoria Market. This historic open-air market offers an incredible selection of fresh produce, gourmet treats, local crafts, and unique souvenirs. Take your time to explore the stalls, sample delicious street food, and interact with the friendly vendors.
Melbourne Museum: Dive into the fascinating history and culture of Melbourne at the Melbourne Museum. Explore immersive exhibits that highlight the city's indigenous heritage, natural history, and captivating stories. Don't miss the iconic Phar Lap, the famous Australian racehorse, on display at the museum.
National Gallery of Victoria: Art enthusiasts will be captivated by the National Gallery of Victoria. This world-class gallery houses an extensive collection of contemporary and classical art, including works by renowned Australian and international artists. Be sure to check out the stunning stained-glass ceiling in the Great Hall.
Royal Botanic Gardens: Take a leisurely stroll through the picturesque Royal Botanic Gardens, located just south of the Yarra River. Admire the beautiful landscapes, lush gardens, and serene lakes as you escape the hustle and bustle of the city. Pack a picnic and enjoy a relaxing afternoon surrounded by nature.
St. Kilda Beach: Enjoy some sun, sand, and sea at St. Kilda Beach, a popular spot for locals and tourists alike. Take a dip in the sparkling waters, stroll along the palm-lined promenade, and indulge in delicious treats at the iconic Luna Park. Don't forget to catch the stunning sunset over Port Phillip Bay.
Eureka Skydeck: For panoramic views of Melbourne's skyline, venture up to the Eureka Skydeck, located on the 88th floor of the Eureka Tower. Take in the breathtaking sights from the observation deck or dare to experience "The Edge," a glass cube that extends from the building, providing a unique and thrilling perspective.
Street Art in Hosier Lane: Explore Melbourne's vibrant street art scene in Hosier Lane. This ever-changing outdoor gallery is filled with colorful murals, graffiti, and urban art. Capture the perfect Instagram-worthy shot or simply wander through the laneway and marvel at the talent and creativity on display.
These are just a few of the many captivating attractions that Melbourne has to offer. The city's eclectic mix of history, culture, art, and natural beauty ensures that there is always something new and exciting to discover during your visit.
So, make sure to include these popular attractions in your Melbourne itinerary and get ready for an unforgettable exploration of this incredible city.
Cultural Experiences in Melbourne
Melbourne is renowned for its vibrant arts and cultural scene, offering a multitude of experiences that showcase the city's creative spirit and diverse heritage. From art galleries to live performances, here are some of the top cultural experiences in Melbourne:
National Gallery of Victoria: Immerse yourself in the world of art at the National Gallery of Victoria (NGV), Australia's oldest and most visited art museum. Explore the extensive collection of local and international artworks, ranging from contemporary masterpieces to classical treasures. Don't miss the NGV's popular exhibitions and installations that bring renowned artists from around the globe to Melbourne.
The Arts Centre Melbourne: Located on the banks of the Yarra River, The Arts Centre Melbourne is the city's premier performing arts destination. Catch a captivating theater performance, ballet, opera, or musical at one of the center's iconic venues, such as the State Theatre or the Hamer Hall. Enjoy the diversity of shows and events that make Melbourne a hub for creative expression.
ACMI (Australian Centre for the Moving Image): Delve into the world of film, television, and digital culture at ACMI, a dynamic museum dedicated to the moving image. Explore interactive exhibits, learn about the history of cinema, and engage in exciting virtual reality experiences. ACMI also hosts film screenings and showcases the works of emerging and established filmmakers.
Street Art in Fitzroy: Melbourne is known for its vibrant street art scene, and one of the best places to experience it is in the trendy neighborhood of Fitzroy. Wander through the charming streets and laneways adorned with incredible murals, stencil art, and graffiti. Join a street art tour to learn about the artists and stories behind the captivating urban art.
Chinatown: Immerse yourself in Melbourne's rich multicultural fabric with a visit to the bustling Chinatown precinct. Explore the vibrant streets filled with Asian restaurants, shops, and markets. Indulge in authentic cuisine, browse traditional herbal stores, and experience the vibrant atmosphere of this cultural enclave.
Immigration Museum: Gain a deeper understanding of Melbourne's multicultural heritage at the Immigration Museum. Discover the stories of those who migrated to Australia through fascinating exhibits, personal anecdotes, and historical artifacts. Explore diverse narratives, from the arrival of the First Peoples to the experiences of more recent immigrants.
Aboriginal Cultural Experiences: Connect with the rich indigenous history and culture of Melbourne through various Aboriginal cultural experiences. Join a guided tour of significant sites, participate in a traditional smoking ceremony, or engage in an Aboriginal art workshop. These experiences provide a unique opportunity to learn and appreciate the ancient traditions of Australia's First Peoples.
Melbourne Museum of Art: Celebrate contemporary and modern art at the Melbourne Museum of Art (MOMA). Explore thought-provoking exhibitions featuring the works of both Australian and international artists. The museum also hosts educational programs, artist talks, and workshops to engage visitors of all ages.
These cultural experiences offer a glimpse into the vibrant and diverse fabric of Melbourne. Whether you're a lover of art, history, or simply interested in immersing yourself in the city's rich cultural heritage, Melbourne offers an array of engaging and memorable experiences.
So, don't miss the chance to explore this cultural hub and discover the artistic treasures that await you in Melbourne.
Outdoor Activities in Melbourne
Melbourne's pristine parks, picturesque landscapes, and diverse natural beauty make it an ideal destination for outdoor enthusiasts. Whether you're seeking adventure, relaxation, or simply a breath of fresh air, Melbourne offers a range of outdoor activities to suit every interest. Here are some of the top outdoor activities in Melbourne:
Explore Royal Botanic Gardens: Set amidst stunning landscapes, the Royal Botanic Gardens is a tranquil oasis in the heart of Melbourne. Take a leisurely stroll through the gardens, enjoy a picnic by the lake, or attend one of the guided tours to learn about the diverse flora and fauna.
Cycle along the Yarra River: Rent a bike and take a scenic ride along the Yarra River, which winds its way through Melbourne. Enjoy breathtaking views, stop for a picnic in one of the riverside parks, or simply soak up the serene ambiance of this beautiful waterway.
Go for a Beach Day: Melbourne is home to some stunning beaches, perfect for a day of sun, sand, and sea. Visit St. Kilda Beach for its bustling promenade and vibrant atmosphere, or head to the tranquil shores of Brighton Beach to admire the colorful bathing boxes.
Hike in the Dandenong Ranges: Just a short drive from Melbourne, the Dandenong Ranges offer an abundance of hiking trails amidst lush forests and breathtaking scenery. Explore the famous 1000 Steps Kokoda Track Memorial Walk or take a leisurely stroll through the gardens and villages of the region.
Visit the Great Ocean Road: Embark on a memorable road trip along the famous Great Ocean Road. Marvel at the stunning coastal scenery, including the iconic Twelve Apostles, Loch Ard Gorge, and the Great Otway National Park. Take in the breathtaking vistas, stop at charming seaside towns, and immerse yourself in nature.
Join a Wildlife Tour: Melbourne is surrounded by unique wildlife and offers numerous opportunities to observe and interact with native animals. Take a guided tour to see kangaroos, koalas, and other iconic Australian wildlife in their natural habitat, or visit one of the wildlife sanctuaries for a hands-on experience.
Go Sailing on Port Phillip Bay: Experience the thrill of sailing on Port Phillip Bay, the vast body of water that borders Melbourne. Join a sailing trip, learn to sail, or simply enjoy a relaxing cruise while taking in the stunning views of the city skyline and coastline.
Try Water Sports on the Yarra River: For those seeking adventure, the Yarra River offers opportunities for kayaking, paddleboarding, and jet skiing. Explore Melbourne's waterways from a different perspective and enjoy a fun-filled day on the river.
Picnic at the Botanic Gardens: Pack a picnic and choose from the many picturesque spots in Melbourne's various botanic gardens. Enjoy the lush green lawns, vibrant flowers, and peaceful surroundings as you relax and unwind in the great outdoors.
These outdoor activities allow you to embrace Melbourne's natural wonders and enjoy the beauty of the city's surroundings. Whether you're seeking an adrenaline rush or a tranquil retreat, there's something for everyone to enjoy in the great outdoors of Melbourne.
So, make the most of Melbourne's magnificent landscapes and embark on an outdoor adventure that will leave you with cherished memories and a deeper appreciation for nature.
Food and Dining Options in Melbourne
Melbourne is a food lover's paradise, boasting a culinary scene that is diverse, vibrant, and constantly evolving. With its multicultural population, the city is a melting pot of flavors from around the world, offering a wide range of dining options to satisfy every palate. Here are some of the top food and dining experiences in Melbourne:
Laneway Cafés and Coffee Culture: Melbourne is renowned for its café culture, with hidden laneways and bustling streets lined with cozy cafés. Indulge in a perfectly brewed coffee and savor the city's renowned brunch culture. Don't miss trying the famous Melbourne-style flat white, a velvety smooth espresso-based coffee drink.
Queen Victoria Market: The Queen Victoria Market is not only a great place for fresh produce and local products, but it also offers a delightful foodie experience. Sample delicious street food from various vendors, including mouthwatering delicacies from different cuisines around the world. From gourmet sausages to freshly shucked oysters, there's something to tickle every taste bud.
Chinatown and Asian Cuisine: Melbourne's vibrant Chinatown is a food lover's paradise, offering an array of authentic Asian flavors. Explore the bustling streets and choose from a wide selection of Chinese, Vietnamese, Thai, and Japanese restaurants. From steaming dumplings to aromatic curries, the flavors of Asia are waiting to be discovered.
Fine Dining and Award-winning Restaurants: Melbourne is home to a prestigious dining scene, with renowned chefs and award-winning restaurants scattered throughout the city. Experience culinary excellence at world-class venues, where innovative menus showcase premium local ingredients paired with exceptional service and beautiful ambiance.
Italian Cuisine in Lygon Street: A visit to Melbourne isn't complete without a trip to Lygon Street, also known as "Little Italy." Indulge in authentic Italian cuisine, from wood-fired pizzas to homemade pasta dishes. Finish off your meal with a traditional gelato from one of the many gelaterias that line the street.
Farmers' Markets: If you're a fan of fresh, local produce, be sure to visit one of Melbourne's farmers' markets. These markets showcase an array of seasonal fruits, vegetables, artisanal products, and gourmet treats. Chat with the friendly vendors, sample the goods, and take home a taste of Melbourne's vibrant food scene.
Rooftop Bars and Outdoor Dining: Enjoy Melbourne's great weather and vibrant atmosphere by dining at one of the city's rooftop bars or outdoor dining areas. Take in panoramic city views while enjoying delicious cocktails and mouthwatering dishes. From bustling rooftop bars to hidden courtyards, Melbourne offers a variety of alfresco dining experiences.
Food and Wine Tours: Delve deeper into Melbourne's food scene by joining a food or wine tour. Explore different neighborhoods, visit local eateries, and sample a variety of culinary delights. Learn about Melbourne's food culture, meet passionate chefs and food producers, and discover hidden gems off the beaten path.
These dining options and experiences emphasize Melbourne's reputation as a culinary hotspot. With its diverse and vibrant food scene, there is always something exciting to discover for food enthusiasts.
So, make sure to tantalize your taste buds and explore the many flavors that Melbourne has to offer. From casual eateries to upscale restaurants, Melbourne will leave you craving for more.
Shopping in Melbourne
Melbourne is a shopper's haven, offering a wide range of shopping experiences that cater to all tastes and preferences. From high-end fashion boutiques to quirky vintage stores, the city has it all. Here are some of the top shopping destinations in Melbourne:
Bourke Street Mall: Located in the heart of the city, Bourke Street Mall is a bustling pedestrian mall lined with flagship stores, department stores, and fashion boutiques. Here, you'll find both international brands and local Australian designers, making it a must-visit destination for fashion enthusiasts.
Chapel Street: Stretching from South Yarra to Windsor, Chapel Street is famous for its eclectic mix of fashion stores, boutique shops, and vintage treasures. Discover unique clothing, accessories, and homeware items, and explore the vibrant atmosphere of this trendy shopping district.
Queen Victoria Market: While primarily known as a food market, the Queen Victoria Market also offers a wide range of shopping opportunities. Explore the vibrant marketplace, browse through stalls selling clothing, accessories, arts and crafts, and souvenirs. Don't forget to negotiate for the best price!
The Block Arcade: Step into a world of elegance and charm at The Block Arcade, an iconic shopping destination in the heart of Melbourne. This stunning heritage-listed arcade is home to boutique retailers, specialty stores, and upscale cafes. Admire the beautiful architecture as you indulge in a luxury shopping experience.
Collins Street: Known as Melbourne's "Paris End," Collins Street is renowned for its high-end shopping. This stylish street is lined with designer stores, luxury boutiques, and flagship stores of famous international brands. Treat yourself to a shopping spree and browse through the latest fashion trends.
Emporium Melbourne: Situated in the vibrant shopping precinct of Melbourne Central, Emporium is a modern shopping center that offers a mix of international fashion brands, local designers, and lifestyle stores. Explore six levels of retail therapy, indulge in gourmet treats, and immerse yourself in a stylish shopping experience.
Fitzroy and Brunswick Street: If you're looking for a unique and quirky shopping experience, head to Fitzroy and Brunswick Street. These bohemian neighborhoods are home to independent boutiques, vintage stores, and local designer shops. Discover one-of-a-kind clothing, accessories, and artworks that reflect Melbourne's alternative fashion scene.
Highpoint Shopping Centre: Located in the western suburbs, Highpoint Shopping Centre is one of Melbourne's largest shopping destinations. Explore over 500 stores, including major retailers, fashion boutiques, electronics outlets, and specialty stores. With a variety of dining options and entertainment facilities, Highpoint offers a complete shopping experience.
These shopping destinations cater to all tastes and budgets, ensuring that every shopper finds something to their liking. From high-end luxury brands to vintage treasures and unique local designs, Melbourne's shopping scene has it all.
So, grab your shopping bags and get ready to indulge in a retail therapy experience like no other. Melbourne is waiting to satisfy your shopping cravings!
Wildlife and Nature Tours
Melbourne is surrounded by breathtaking natural landscapes and is home to a diverse range of wildlife, making it the perfect destination for nature enthusiasts. From unique animal encounters to stunning national parks, here are some of the top wildlife and nature tours in Melbourne:
Phillip Island Penguin Parade: Witness the magical Phillip Island Penguin Parade, where you can observe little penguins returning to shore after a day of fishing. Join a guided tour and watch as these adorable creatures waddle across the beach to their burrows. It's a truly unforgettable wildlife experience!
Great Ocean Road Wildlife Encounters: Embark on a journey along the iconic Great Ocean Road and encounter native Australian wildlife along the way. Keep an eye out for koalas dozing in eucalyptus trees at Kennett River, spot kangaroos hopping through the Anglesea Golf Course, and marvel at the diverse birdlife in the Otway Rainforest.
Healesville Sanctuary: Discover Australia's unique wildlife at Healesville Sanctuary, located just outside of Melbourne. This renowned conservation park offers close encounters with iconic animals such as kangaroos, wombats, koalas, and platypus. Learn about the conservation efforts being made to protect these precious creatures.
Werribee Open Range Zoo: Experience an African safari adventure at Werribee Open Range Zoo. Encounter majestic animals like lions, giraffes, rhinos, and zebras as you explore this expansive open-range zoo. Join a guided safari tour and get up close to these incredible creatures in a naturalistic environment.
Yarra Valley Wildlife Tours: Combine beautiful landscapes with wildlife encounters on a Yarra Valley wildlife tour. Explore the picturesque Yarra Valley region and spot kangaroos, wallabies, and native bird species in their natural habitat. Enjoy wine tasting and indulge in local produce as you discover the natural wonders of the region.
Grampians National Park: Embark on a day trip to the stunning Grampians National Park, known for its rugged mountain ranges, panoramic viewpoints, and abundance of wildlife. Keep your eyes peeled for kangaroos, emus, and colorful bird species as you trek through this breathtaking natural wonder.
Marine Wildlife Tours: Delve into the underwater world and encounter marine wildlife on a tour along the Melbourne coastline. Join a snorkeling or diving experience to discover the vibrant marine life of Port Phillip Bay, including seals, dolphins, and an array of colorful fish species.
Wilsons Promontory National Park: Explore the pristine wilderness of Wilsons Promontory National Park, located at the southernmost tip of mainland Australia. Hike through stunning coastal trails, encounter native wildlife, and discover secluded beaches. Keep an eye out for wombats, kangaroos, and a variety of bird species.
Grasslands and Wetlands Tours: Join a guided tour to explore Victoria's grasslands and wetlands, where you can spot a variety of bird species, including majestic waterbirds and migratory birds. Learn about the unique ecosystem and the importance of conservation efforts to protect these natural habitats.
These wildlife and nature tours provide the opportunity to connect with nature and get up close to some of Australia's most fascinating creatures. From adorable penguins to iconic kangaroos and diverse birdlife, Melbourne offers a myriad of experiences for wildlife enthusiasts.
So, lace up your hiking boots, grab your binoculars, and be prepared to be amazed by the incredible beauty of Melbourne's wildlife and natural wonders.
Historical Sites and Landmarks in Melbourne
Melbourne is steeped in history, with a rich heritage that is evident in its array of historical sites and landmarks. From grand buildings to iconic structures, the city offers a glimpse into its past and the stories that have shaped it. Here are some of the top historical sites and landmarks in Melbourne:
Federation Square: As an architectural masterpiece, Federation Square serves as a historical and cultural centerpiece in Melbourne. This modern public space is home to a range of museums, galleries, and performance venues. It also hosts various events and festivals, connecting contemporary Melbourne with its past.
Old Melbourne Gaol: Step back in time and explore the eerie corridors and cells of the Old Melbourne Gaol. This historic prison once housed some of Australia's most infamous criminals and offers a captivating insight into the harsh realities of prison life in the 19th century. Visit the museum and learn about the stories of prisoners and the chilling executions that took place here.
St. Paul's Cathedral: Admire the magnificent architecture and rich history of St. Paul's Cathedral, an iconic landmark in Melbourne. This Anglican cathedral dates back to the 19th century and features stunning stained glass windows and intricate detailing. Attend a service or simply take a moment to soak in the serene ambiance of the cathedral.
Shrine of Remembrance: Pay tribute to the brave men and women who served in the Australian armed forces at the Shrine of Remembrance. This majestic war memorial stands as a solemn reminder of the sacrifices made during times of conflict. Climb to the top and enjoy panoramic views of Melbourne's skyline.
Parliament House: Take a guided tour of Parliament House, one of the finest examples of Victorian architecture in Australia. Explore the chambers, learn about the workings of government, and admire the historical portraits and artifacts that adorn the halls. Marvel at the grandeur and significance of this historical landmark.
Royal Exhibition Building: Discover the Royal Exhibition Building, a UNESCO World Heritage site that played a significant role in Melbourne's history. Built in the late 19th century, it hosted the first sitting of the Australian Parliament and subsequent international exhibitions. Take a guided tour to learn about the building's architectural significance and its historical importance.
Captain Cook's Cottage: Explore Captain Cook's Cottage, a charming historical landmark nestled in the beautiful Fitzroy Gardens. This timber cottage is a tribute to the famous British explorer and showcases authentic 18th-century furnishings. Wander through the cottage and learn about Captain Cook's voyages of discovery.
Carlton Gardens: Enjoy a leisurely stroll through the picturesque Carlton Gardens, which is home to several significant historical landmarks. Marvel at the majestic Royal Exhibition Building and the Melbourne Museum, both of which hold deep cultural and historical importance.
These historical sites and landmarks offer a glimpse into Melbourne's past and allow visitors to appreciate the city's rich heritage. From iconic structures to significant monuments, each location has its own unique stories to tell.
So, immerse yourself in Melbourne's history and heritage as you explore these captivating sites and landmarks that have shaped the city's identity.
Waterfront Promenade and Docklands
The waterfront promenade and Docklands area in Melbourne offer a dynamic and modern experience, showcasing the city's transformation from an industrial port to a vibrant waterfront precinct. Here's what you can expect to find in this revitalized part of Melbourne:
The waterfront promenade is a lively and scenic area that stretches along the Yarra River, providing stunning views of the city skyline. Take a leisurely stroll or rent a bicycle to explore the picturesque surroundings. The promenade is dotted with cafés, restaurants, and bars, offering a variety of dining options with stunning waterfront views. Enjoy a meal or grab a drink as you watch boats sail by and soak up the vibrant atmosphere of this iconic area.
Docklands, once a bustling industrial port, has been transformed into a modern precinct that seamlessly blends contemporary architecture with historic landmarks. Marvel at the sleek skyscrapers that line the waterfront, including the unique architecture of the Melbourne Star Observation Wheel, which offers panoramic views of the city.
Explore the vibrant shopping and entertainment district of Harbour Town, where you can discover outlet stores, fashion boutiques, and delicious eateries. Indulge in retail therapy and uncover great bargains on your favorite brands.
Docklands also boasts an array of cultural and entertainment attractions. Visit the vibrant Marvel Stadium, a world-class sporting and events venue that hosts major events ranging from AFL matches to international concerts. Immerse yourself in Australia's maritime history at the Polly Woodside, a fully restored 19th-century tall ship that offers guided tours and interactive exhibits for all ages.
For a unique dining and entertainment experience, venture to Victoria Harbour. This waterfront precinct is home to a diverse range of restaurants, bars, and cafes where you can indulge in delectable cuisine, sip cocktails, and enjoy live music and entertainment.
The waterfront promenade and Docklands area also host various vibrant events and festivals throughout the year, including fireworks displays, open-air concerts, and art installations. Keep an eye on the events calendar to ensure you don't miss out on the lively atmosphere and exciting happenings.
With its modern architecture, stunning waterfront views, and diverse entertainment options, the waterfront promenade and Docklands area offer a lively and contemporary experience for visitors to Melbourne. Whether you're looking to shop, dine, or simply enjoy the scenic ambiance, this rejuvenated precinct has something for everyone.
So, take a leisurely walk along the waterfront promenade, explore the modern architecture of Docklands, and immerse yourself in the vibrant atmosphere of this iconic Melbourne precinct.
Wine Tasting and Vineyard Tours
Melbourne and its surrounding regions are renowned for their excellent wineries and picturesque vineyards. If you're a wine enthusiast or simply appreciate the beauty of a vineyard, exploring the world-class wineries and indulging in wine tasting experiences should be on your Melbourne itinerary.
The Yarra Valley, located just an hour's drive from Melbourne, is one of Australia's premier wine regions. This stunning region is known for producing exceptional cool-climate wines, including world-class Chardonnay and Pinot Noir varieties. Join a guided wine tour and visit renowned wineries where you can sample a variety of wines, learn about the winemaking process, and explore the vineyards.
Immerse yourself in the rolling hills and picturesque landscapes as you visit cellar doors, boutique wineries, and family-owned vineyards. Take the opportunity to chat with winemakers and sommeliers, who are passionate about their craft and happy to share their knowledge and expertise.
Indulge in wine tasting experiences that showcase the unique flavors and characteristics of the Yarra Valley wines. From crisp whites to robust reds, you'll be able to savor a diverse range of varietals and vintages. Pair your wine tasting with locally-produced cheeses, charcuterie, or a gourmet meal at one of the on-site restaurants or cafes.
Aside from the Yarra Valley, other regions near Melbourne, such as the Mornington Peninsula and the Macedon Ranges, also offer exceptional wineries and vineyards to explore. Each region has its own distinct terroir, resulting in a wide range of wine styles and flavors.
Many wineries in these regions also host special events, such as wine festivals, barrel tastings, and food and wine pairing experiences. Keep an eye on the events calendar to make the most of your visit and enhance your wine tasting journey.
For a more immersive experience, consider booking a vineyard tour that includes behind-the-scenes access to the winemaking process. Learn about grape cultivation, harvest techniques, and the intricate art of wine production. You may even have the chance to participate in grape stomping or blending workshops.
Whether you're a wine connoisseur or a casual wine lover, the wine tasting and vineyard tours in Melbourne offer a delightful experience. From the stunning landscapes to the exceptional wines, these tours provide an opportunity to explore the region's winemaking heritage and indulge in the flavors of the area.
So, raise a glass as you embark on a wine tasting adventure through the vineyards of Melbourne. Savour the flavors, admire the vineyard vistas, and immerse yourself in the world of Australian winemaking.
Adventure and Thrill-seeking Activities
If you're an adrenaline junkie or simply seeking an exciting and adventurous experience, Melbourne provides a range of thrilling activities that will get your heart pumping. From high-speed adventures to daring outdoor pursuits, here are some of the top adventure and thrill-seeking activities in Melbourne:
Skydiving: Take to the skies and experience the ultimate thrill of skydiving. Leap from a plane at thousands of feet in the air and enjoy breathtaking views as you freefall before safely landing with a rush of exhilaration. Whether you're a first-time skydiver or an experienced adrenaline enthusiast, Melbourne offers various skydiving options to suit all levels of bravery.
Bungee Jumping: Get a taste of extreme adventure by taking a leap of faith with bungee jumping. Feel the rush of adrenaline as you plunge from a tall structure, secured by a bungee cord. Experience the heart-stopping freefall before bouncing back, defying gravity. While not available directly in Melbourne, there are nearby locations offering this thrilling activity.
Hot Air Ballooning: Soar to new heights and witness Melbourne's stunning landscapes from a different vantage point with a hot air balloon ride. Float above the city, watching the sunrise or sunset, as you embrace the serene beauty of the surroundings. This peaceful adventure offers a unique and awe-inspiring perspective of Melbourne's picturesque landscapes.
Ziplining: Unleash your inner daredevil with a thrilling zipline adventure. Soar through the treetops and feel the rush of adrenaline as you zip along high-speed cables. Experience an exhilarating view of the surrounding forests and enjoy an exciting outdoor activity that combines speed, height, and natural beauty.
Aerial Adventures: For a unique and thrilling experience, try aerial adventures such as helicopter tours or scenic flights. Enjoy bird's-eye views of Melbourne's iconic landmarks, rugged coastlines, or breathtaking mountain ranges. Immerse yourself in the beauty of Victoria as you soar above the stunning landscapes.
Jet Boating: Hold on tight as you take a wild ride on a jet boat, speeding along the waterways of Melbourne. Experience high-speed turns, exhilarating spins, and adrenaline-pumping maneuvers that will leave you exhilarated and craving for more. Feel the spray of water as you enjoy this adventurous, action-packed ride.
Climbing and Abseiling: Challenge yourself and conquer new heights with rock climbing and abseiling adventures in the surrounding national parks. Test your skills as you scale vertical cliffs or descend down sheer rock faces. Enjoy the thrill of conquering nature's obstacles while taking in the breathtaking landscapes.
Treetop Adventures: Immerse yourself in an exciting treetop adventure park, featuring high ropes courses, suspension bridges, and zip lines. Navigate through challenging obstacles, traverse tree canopy walkways, and glide through the air from platform to platform. This thrilling experience combines physical challenges and excitement in a beautiful natural setting.
These adventure and thrill-seeking activities in Melbourne provide an opportunity to push your boundaries, experience a surge of adrenaline, and create memories that will last a lifetime. From skydiving to ziplining, there's an adventure out there for every daredevil and adventure enthusiast.
So, get ready to embrace the excitement and embark on an adrenaline-fueled journey through the thrilling activities that Melbourne has to offer.
Nearby Day Trips and Excursions
If you're looking to venture beyond the city limits of Melbourne, there are plenty of nearby day trips and excursions that offer a change of scenery and unique experiences. From stunning natural wonders to charming coastal towns, here are some top destinations for a memorable day trip from Melbourne:
The Great Ocean Road: Embark on an unforgettable journey along the iconic Great Ocean Road. This coastal drive showcases breathtaking vistas, rugged cliffs, and the famous Twelve Apostles. Visit charming seaside towns, explore stunning beaches, and marvel at the magnificent limestone rock formations that dot the coastline.
Phillip Island: Discover the natural wonders and wildlife of Phillip Island, located just a short drive from Melbourne. Witness the enchanting Penguin Parade, where you can watch little penguins return to shore at sunset. Visit the Koala Conservation Centre and the Seal Rocks, home to a large colony of fur seals.
Yarra Valley: Indulge in a day trip to the renowned Yarra Valley wine region, where you can experience world-class wineries, stunning vineyards, and excellent culinary delights. Sample award-winning wines, enjoy gourmet food, and take in the picturesque landscapes of rolling hills and vineyards.
Dandenong Ranges: Escape to the lush Dandenong Ranges, an enchanting mountain range on Melbourne's doorstep. Explore beautiful gardens, take a scenic ride on the Puffing Billy steam train, and enjoy picturesque forest walks. Don't miss the charming village of Sassafras, known for its quaint cafes and unique shops.
Mornington Peninsula: Experience the beauty of the Mornington Peninsula, known for its stunning coastline, vibrant wineries, and natural hot springs. Enjoy swimming at pristine beaches, indulge in wine tasting experiences, and relax in the rejuvenating thermal waters. Visit the picturesque seaside towns of Sorrento, Portsea, and Dromana.
Ballarat: Step back in time with a visit to Ballarat, a historically significant city that played a major role during the Gold Rush era. Explore Sovereign Hill, a living museum that recreates the gold mining era, and try your hand at panning for gold. Learn about Australia's history at the Ballarat Wildlife Park and the Museum of Australian Democracy at Eureka.
Grampians National Park: Immerse yourself in nature's beauty with a trip to the Grampians National Park. Hike through stunning trails, marvel at panoramic views from iconic lookout points, and admire breathtaking waterfalls. Encounter native wildlife and discover ancient Aboriginal rock art sites that showcase the cultural significance of the area.
Daylesford and Hepburn Springs: Relax and rejuvenate in the spa country of Daylesford and Hepburn Springs. Soak in natural mineral springs, indulge in spa treatments, and explore scenic gardens. Enjoy the vibrant arts scene, visit local galleries, and savor gourmet food and wine in this picturesque region.
These nearby day trips and excursions from Melbourne offer a diverse range of experiences, from natural wonders to cultural delights. Whether you're seeking adventure, relaxation, or immersion in history and culture, there's a day trip option to suit every preference.
So, embrace the opportunity to explore the beautiful surroundings of Melbourne and embark on a day trip that will add depth and richness to your overall experience in Victoria.
Conclusion
Melbourne truly has it all – a vibrant cityscape, rich cultural heritage, stunning natural landscapes, and a diverse range of activities to suit every interest. Whether you're exploring the historical landmarks, indulging in the food and wine scene, or seeking thrilling adventures, Melbourne offers a truly memorable experience.
From the bustling city streets to the tranquil parks and waterfront areas, Melbourne's charm lies in its ability to cater to all preferences. The city's blend of modern architecture and preserved historical sites creates a unique atmosphere that tells the story of its past while embracing its dynamic future.
With its proximity to breathtaking natural wonders, Melbourne also serves as a gateway to explore the beauty of the surrounding regions. From the stunning coastline of the Great Ocean Road to the picturesque vineyards of the Yarra Valley, there is no shortage of day trip options that will leave you awe-struck.
Beyond the attractions and activities, Melbourne's warm and welcoming locals contribute to its vibrant atmosphere. Their passion for the city, dedication to the arts, and love for food and wine create an inviting and inclusive environment that makes every visitor feel at home.
So, whether you're visiting Melbourne on a cruise ship or staying in the city for a longer period, immerse yourself in the energy and beauty that this incredible city has to offer. Explore the popular attractions, indulge in the diverse culinary scene, and create lasting memories while discovering the hidden gems that make Melbourne truly special.
With its unique blend of cultural experiences, outdoor adventures, and historical landmarks, Melbourne is a destination that will captivate and enchant you at every turn. Start planning your next adventure to Melbourne Cruise Port and embrace the wonders that await you in this extraordinary city.