Most Famous Tourist Spots In Australia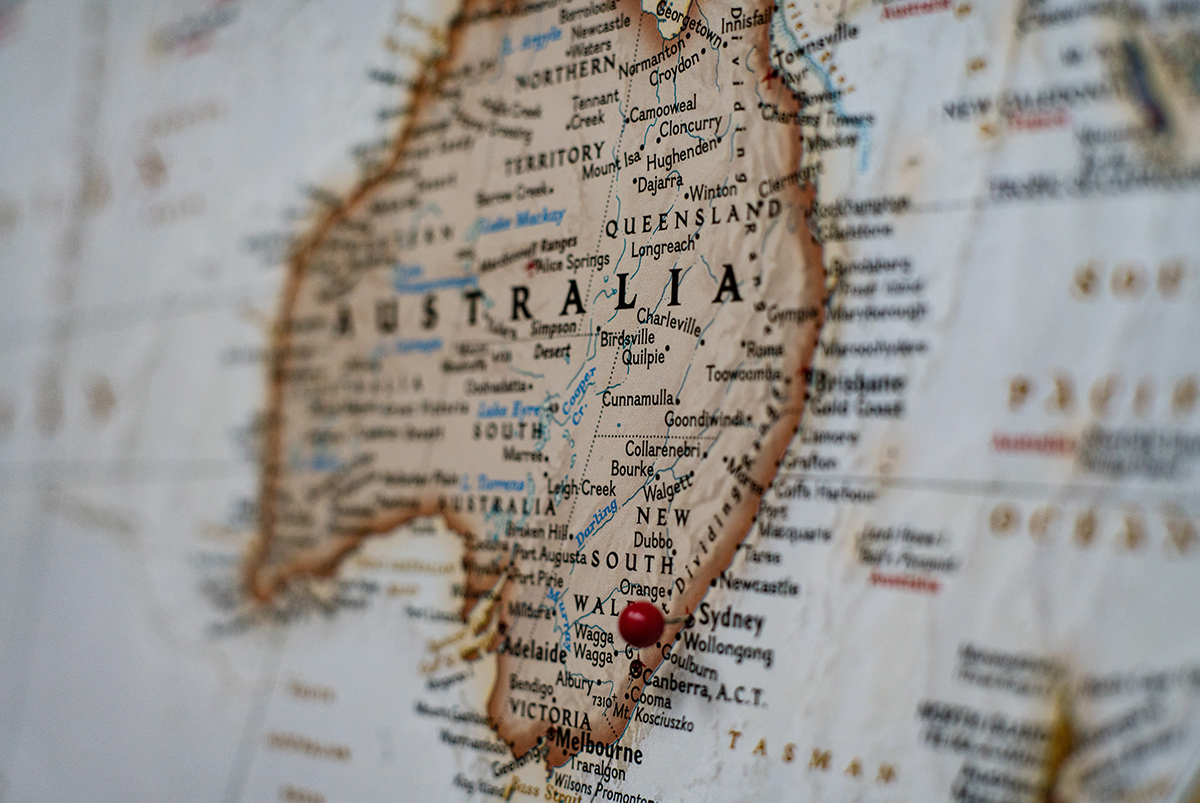 Australia is chockfull of amazing things to see and do! This island-continent has a rich history and natural wonders that are unique and amazing. There are of course some sites that you must see when visiting any of the Australian cities that dot the continent. From Sydney to Melbourne to Adelaide, there is always something that will make for a wonderful adventure.
In this travel guide, we will help you through your Australian itinerary. We will show you nine of the most famous tourist spots in Australia. Most will entail leaving Australia's cities and finding your way into the outback. Otherwise, you can take a plunge into the crystal blue waters that surround this awesome island.
But rest assured, whether you are checking out the urban life or taking a walkabout through vast natural beauties, you will be building memories that include some of the most famous tourist spots in Australia.
Tourist Spots To See In Australia
When touring a new country or city, you will want to ensure finding those tourist spots that have inspired you to add that country to your travels. With Australia, that will lead you from the metropolitan beauty of Sydney to the shores of Bondi Beach and into the deserts of the outback.
No matter what form of beauty you are looking for, you will be able to find it within the shores of Australia. Originally a prison colony for the British Empire, this island has grown and evolved. Now it's one of the biggest travel destinations in the world… And for good reason!
So, let's start our road trip through the magnificent countryside and culture of Australia.
One of the Australian cities you will be checking out is the ever-beautiful Sydney. Filled to the brim with iconic images, there is one landmark that absolutely stands out above the rest. Featured prominently in many movies including Finding Nemo, the Sydney Opera House may well be the most famous tourist spot in all of Australia.
Built in 1954, it has been the site of many amazing events, concerts, and performances and is a definite must-see when visiting Sydney. If you want to learn more about the history and everyday inner workings, there are multiple tours that you can take. As you are lead by dedicated Opera house staff, you will learn a lot while getting to experience the entirety of the space.
You can take a generic tour or go for something just a little more in-depth or unique. Backstage tours are offered as well as tours that include food from some delicious restaurants and bars. No matter which tour you take, this sight from your to-do list will create memories that will last a lifetime.
2.
Uluru-Kata Tjuta National Park
If you venture out to the Northern Territory, you will find yourself staying in one of the Australian cities at the heart of Red Centre, Alice Springs. This is a great jumping-off point for our next famous tourist site, Uluru Kata Tjuta National Park.
This park used to simply be called Ayers Rock. It is one of the most beautiful natural and cultural wonders on the Australian continent. It is simultaneously managed by the national parks of Australia and the aboriginal people that own the land, the Anangu. This park is a World Heritage Area that you just can't miss. The rock that forms the centrepiece is surrounded by a plain.
There is also the Kata Tjuta, red dome-showed rocks that play with the light as the sun sets. There are tours that take you through the park that are led by aboriginal guides as well as rangers. If you want to experience the beauty and understand the history of the park, this may be your best option.
It wouldn't be a trip to Australia if you didn't find your way to the beach. Australia has upon miles of beautiful beaches. But one of the Australian cities you must hit up is Bondi Beach.
The surf culture of this beach is one of the oldest in the world. It offers some amazing opportunities to test those waves you have always wanted to try. If sports aren't your thing and you want to get a little exercise in, you may want to enjoy the coastal walk from Bondi to Bronte. This is a 6-kilometre walk that allows you to take in the entirety of the beach as well as its boardwalk.
You can also enjoy a little skatepark action, visit the Sunday market, or swim in an ocean pool. There are plenty of shops and restaurants around as well for you to grab a quick bite. And don't forget those souvenirs for your family!
Between the Australian cities of Brisbane and Bundaberg, you can find yourself floating off the shores the World Heritage site, Fraser Island. The larges sand island is one of the best and most famous tourist spots when it comes to outdoor activities. This island is biodiverse and offers some stunning natural beauty that one can only see on this island.
Go from the 75-mile beach where you can see the carcasses of ships to the Cathedrals, sandstone coloured cliffs, and ancient rainforests as you wheel your way through the interior. This island can be entered via ferry from Rainbow Beach and has no roads. So you will need to rent some wheels.
Or take a tour (here are a few for you to peruse) from the mainland. Make sure you have a good camera to photograph just maybe everything from dolphins and sharks to dingoes and wild horses.
If you are looking for one of the many Australian cities to add to your itinerary, you should add Cairns. This city is the closest to our next famous tourist spot, the Great Barrier Reef Marine Park. The Great Barrier Reef is one of the seven natural wonders of the world. This makes it a destination for many divers and eco-tourists alike.
Here you can see underwater viewing stations or glass-bottom boats. So those that do not want to get wet can view the amazing sea life that dwells just below the surface. You can even take tours that will help you understand just why this reef is so important to the ecosystem of the area. (Check out a list of tours that are available here.)
Adelaide is another of Australia's cities that counts as a nice destination for a little sightseeing. If you do get out to Adelaide, make sure you take a boat, plane, or ferry and make your way out to Kangaroo Island. There are a lot of natural wonders to take in on this island. Moreover, this island has a rich and vibrant food scene.
So hop on a ferry and spend the day hiking trails and running across koalas as they hang from the eucalyptus trees of the island's interior. Or spend the day on the beach snapping pics of the kangaroos as they hop down the sandy shores. Maybe you will even catch a penguin waddling down the shoreline.
Then once you are done, make sure to try some of that amazing food we mentioned earlier. You can take tours from the mainland or dive the shipwrecks that line the shore. There is a world of endless possibilities when visiting Kangaroo Island.
If you want to take a nice drive to see some stunning sights, then you defiantly need to drive the Great Ocean Road. This 300-kilometre stretch of road goes from Torquay to Allansford and is one of the most famous tourist spots in Australia. From the road, you can see natural wonders like the Twelve Apostles or the London Bridge.
You can stop off and check out Port Campbell National Park or Otway National Park. Whatever you decide to do on this drive, you will be glad you took the adventure to the open road. If you are a little more adventurous, book a helicopter tour that takes you down the same path and view all these sights from a unique vantage point.
As you travel to another of the great Australian cities, you may find yourself in Melbourne where you can visit the famous Carlton Gardens. Dating all the way to the 1700s, this park is home to several buildings. One of these is the Royal exhibition Hall which houses the Melbourne Museum. Other landmarks include Craton Building and the exhibition hall which are both a must-see.
Take a tour through history and see some of the oldest buildings in Australia. Then, head outside to wander around the beautiful park that surrounds these buildings. Dotted with spectacular fountains, you will be astonished at the beauty that is surrounded by the metropolis that is Melbourne.
9.
Daintree National Park
Imagine you have made it to the last of the Australian cities on your list and are relaxing in the resort town of Port Douglas. This is the perfect time for you to visit the last of our famous tourist spots of Australia, Daintree National Park which lies just south of the town. The park itself is divided into two sections: the Mossman Gorge and Cape Tribulation.
You can check out the beautiful mountain rainforest with majestic crystal blue creeks. Or you can hike down following the rainforest until it gives way to some amazing ocean vistas. This park is a plethora of natural wonders and amazing wildlife. You will not be sorry you took a day trip out and hiked these amazing trails. If you want to make friends while you take in the stunning scenery, you can always book a tour. Check out a list of the best here.
These are just some of the most famous tourist spots on the wondrous continent of Australia. By taking in these sights, you will get to understand the diversity, both cultural and environmental, that makes this one of the most famous go-to tourist destinations in the whole world.
Final Thoughts…
Looking at the most famous tourist's spots of any given country or site is one way to get to know the city. Of course, enjoying these sights are mandatory. But leave a little time to check out some of the off-the-beaten-path options as well. This will make your vacation that much more special and unique.
As you get to all those sights that you have seen as you scroll through your Instagram feed, take the time to really dive deep into them (pun perhaps intended). You will build a book of memories that you will be able to recall whenever you need a little getaway from your everyday life.
Plus, you will get to tick off some of those bucket list travel items you have dreamed of seeing for years.
Interested to see other world-famous landmarks as well? Then feel free to check out our list of the top monuments and national parks in Colorado, USA.