The Top 10 Tourist Attractions In Bali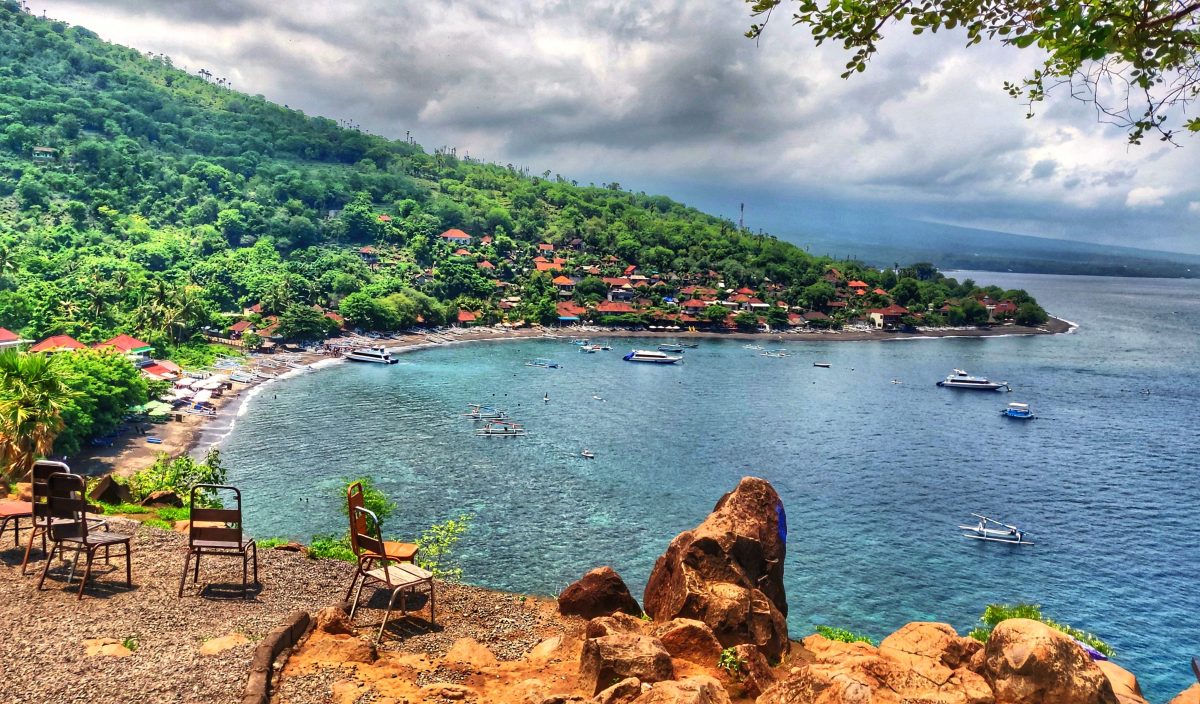 Bali, Indonesia has long been considered an exotic tropical getaway. However, Bali Island is more than just the usual sun and surf offered elsewhere. Bali's attractions include a wealth of cultural, religious and natural wonders. A Bali vacation will leave you with no shortage of awesome things to do and see. So read on for a list of the top tourist attractions for a visit to Bali.
1.
The Ubud Monkey Forest
Near the upscale mountain town of Ubud lies the Ubud Monkey Forest. Also known as the Sacred Monkey Forest Sanctuary, it's easily accessible from the main road. This preserve straddling a densely forested ravine is home to some 900 plus Balinese long-tail monkeys; also often called macaques. Visitors will be overwhelmed with opportunities to see the monkeys up close as they scamper across stone temples and walkways tucked away in the jungle. Hang on to your valuables as these monkeys are anything but shy. For fans of animals, nature, and architecture, this Bali attraction is an absolute top thing to see.
2.
The Ubud Royal Palace (Puri Saren Ubud)
While in Ubud, right off the main road you'll find another top attraction on Bali; the Ubud Royal Palace. Open from 8 AM to 7 PM, this ornate palace showcases classical Balinese architecture and culture. Also, the evenings offer visitors the chance to watch a traditional dance performance.
An hour north of Ubud by car, and 2.5-3 hours north of the popular tourist attractions in the south, lies the Sidemen Valley. The appeal of this Bali attraction is its authenticity. With much of Bali Island seeing continued development, this enclave of small communities and stunning terraced rice paddies is a trip back in time.
4.
Tegallalang Rice Paddies
If you'd rather stay closer to Ubud, just a little bit up the road is the famous Tegallalang Rice Terraces; part of a series of the traditional Bali Subak system inscribed on the UNESCO World Heritage List. From the main road, visitors can look out on an impossibly green sweeping panorama of rice paddies clinging to the contours of the hillsides. This scene is one of the many awesome things that makes a visit to Bali island so unique.
Still in the general area of Ubud is one of the most ancient sites on Bali Island; the temple complex at Gunung Kawi. Descending a challenging series of stairs, this active religious complex features a striking collection of ten enormous candi (shrines) carved out of solid rock on each side of a swift jungle river. Also, visitors clad in shorts will be required to cover up before entering the complex. However, the evocative landscape and serene setting will be more than worth it.
As the highest point on Bali Island, this active volcano is a dominant feature in the relatively undeveloped northeast of the island. While recent eruptions have curtailed activities on and around the mountain, fans of trekking will still find a visit to the area rewardin. It offers stunning views of this mighty peak; rising above the surrounding jungle. For the more adventurous, guided climbing tours can found for that intent on reaching the top (volcanic activity permitting).
7.
Jimbaran Beach & Nusa Dua
Less than twenty minutes south of Ngurah Rai International Airport (DPS), just as you reach the Bukit Peninsula, is the fishing village turned resort town of Jimbaran. With a beautiful beach and a wide array of seafood eateries, this is a fine base of operations for exploring the nature-carved cliffs and beaches. This area is known as Nusa Dua. Visitors here can enjoy a more peaceful atmosphere than the party towns of Kuta, Seminyak, and Legian. This is all while still having access to wonderful accommodations and amenities. In fact, this is an area popular with honeymooners and upscale travelers due to its range of luxury properties and hidden beaches.
As one of the oldest tourist destinations on the island, Kuta Beach has something for everyone. Located in the southwest of the island, just a short ride from the International Airport is a somewhat crowded area. However, it is for a good reason. A wide swath of sand draws sunbathers, while consistent waves attract the surf crowd. The town has earned a reputation for being a party destination. So if you're looking for something to do after watching a jaw-dropping sunset, you won't lack for activities once night falls.
While Indonesia itself is a predominantly Muslim nation, Bali is a Hindu enclave. Its ornate temples dot the landscape in often dramatic ways. One of the most well-known and iconic of these temples is Tanah Lot. Also, the temple itself is a Hindu shrine dramatically perched on a small offshore island. Here, it is consistently pummeled by crashing waves. The area surrounding it is home to an entire complex of temples, shrines and visitor facilities. These include the chance to see traditional Balinese dance.
While visitors cannot enter the main temple grounds, you can walk across the causeway during low tide. During other times you can visit several onshore temples and witness devotees pray for good rice harvests. However, they do also pray for other aspects of agrarian life.
While technically its own island, Nusa Penida is so close to Bali Island it can be considered one of its attractions. Reachable by a half-hour boat ride from the family-friendly Sanur Beach area or Padangbai Seaport in East Bali. This 200 square kilometer island is home to lovely beaches, several temples and some of the best scuba diving in the area.
Divers can consistently swim in the company of giant manta rays at a site that's appropriately called Manta Point. And at Crystal Bay there's a good chance of seeing an elusive mola mola, commonly known as an ocean sunfish. Whether on land or under the sea, Nusa Penida is a Bali attraction for lovers of both surf and turf.