25 Best Hawaii Souvenirs to Take Home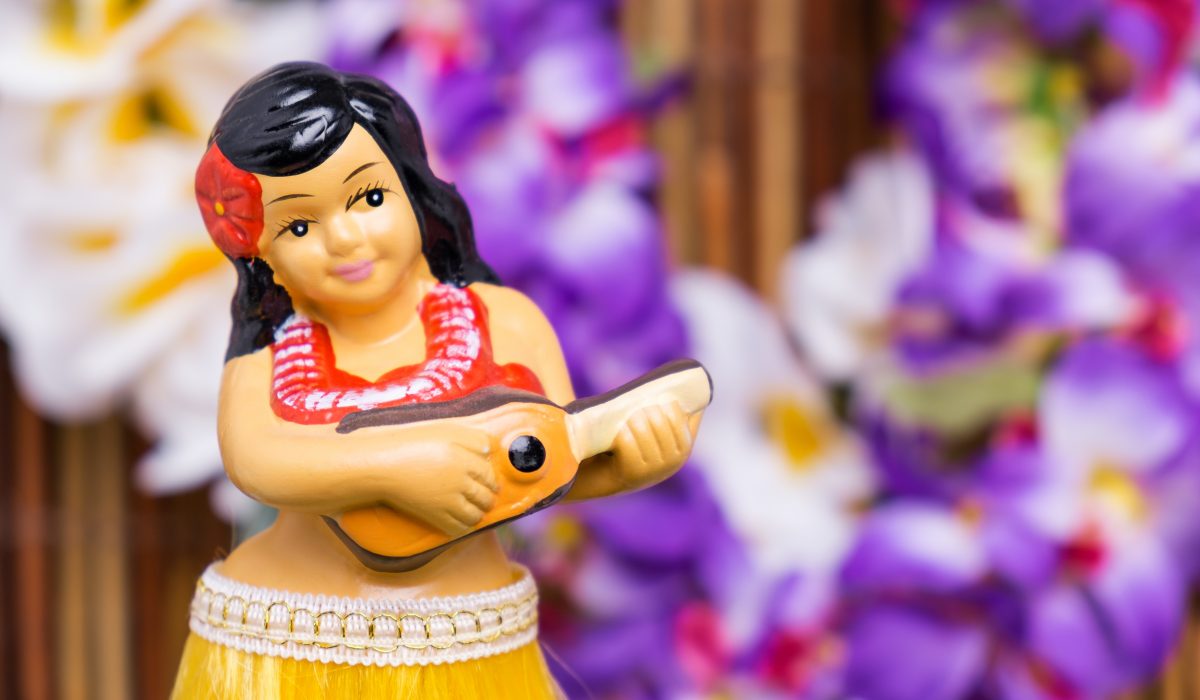 What are good souvenirs from Hawaii? The best Hawaii souvenirs you can give to your friends and family can be local food delicacies, classic Hawaiian shirts, or other products distinctively made in Hawaii. This tropical paradise has so much to offer! So before ending your visit to the best Hawaiian islands, why not take the time to explore the best mementos you can take home with you?
Read on to discover what souvenirs to buy in Hawaii so that the feel-good aloha spirit will be able to transcend your memorable Hawaii vacation.
1. Hawaiian Coffee
Hawaii's Kona coffee beans are some of the finest in the world. They boast a bright and clean taste with sweet and fruity notes. Depending on the coffee grower, you can get hints of honey, brown sugar, and even chocolate in a cup of freshly brewed Kona coffee.
Exclusively grown in the Kona region of the Big Island of Hawaii, the unique taste of this particular Hawaiian coffee is thanks to the mineral-rich volcanic soil of the land. Additionally, thanks to the region's weather conditions, you get some of the highest quality coffee in terms of quality and flavor.
Where to Buy: Hawaii Coffee Company and Kona Coffee & Tea Company
2. Passion Fruit Jam
Hawaii's passion fruit jam is at the top of the list of the best Hawaii souvenirs for many. Upon opening a jar, your senses will be filled with aromatics that will have you reaching for freshly baked bread. Boasting the perfect balance of tartness and sweetness, passion fruit jam is perfect for smothering cakes, cookies, and other baked goods!
Where to Buy: Hawaiian Farmers Market and North Shore Goodies
3. Coconut Oil Body Lotion
Looking for the best Hawaii souvenirs to gift your wife, mother or sister? If that's the case, coconut oil body lotions are among the top Hawaii gifts for her. Hawaiians have been reaping the benefits of coconut oil for centuries, using it for their meals, health, skin, and many more.
In terms of skin and body care, coconut oil works wonders in protecting, moisturizing, and nourishing the skin. And since Hawaii produces some of the highest-grade coconut oils out there, you are guaranteed Hawaii lotions that replenish your skin's needs.
Where to Buy: Island Essence and Maui Soap Company
4. Reusable Hawaiian Tote Bags
The fun and colorful patterns of these tote bags scream Hawaiian vacation. One look at them and you'll be wishing you were back on the tropical islands! The bonus part is that reusable Hawaiian tote bags are some of the most functional things to buy in Hawaii since you'll be able to use them in your day-to-day life. They come in different sizes, so you'll easily find one that suits your needs.
Where to Buy: Aloha Collection and KC Hawaii
5. Ukulele
The ukulele is a staple in the Hawaiian music scene, with plenty of Hawaii gift shops on the island selling decorated and colorful ukuleles. But these string instruments are not just for creating soothing island music. You can likewise use them as decorative pieces in your house that serve as a reminder of your Hawaiian vacation.
Where to Buy: The Ukulele Site and Kanile'a `Ukulele
6. Hawaiian Sea Salt
Hawaiian sea salt is some of the best of its kind, featuring noticeably richer flavors compared to regular sea salts. Made from volcanic clay or activated charcoal, these sea salts work well with many dishes, enriching them with that extra oomph to your cooking. In addition, you can also find flavored sea salts infused with herbs, spices, and other seasonings to really beef up your dishes' flavor profile.
Where to Buy: Kona Sea Salt and Sea Salts of Hawaii
7. Macadamia Nuts
Did you know, most of the world's supply of macadamia nuts is grown on the Big Island of Hawaii? As such, it's easy to see why many consider these nuts among the top Hawaii food souvenirs! Their richness, creaminess, and hint of sweetness are hard to beat.
You can get macadamia nuts for sale in most Hawaiian grocery stores or popular gift shops. They're widely available in a variety of flavors, so don't be surprised to see unsalted, salted, honey-roasted, and even chocolate-covered macadamia nuts for sale.
Where to Buy: Mauna Loa and Hawaiian Host
8. Hawaiian Gift Baskets
Gift baskets packed with locally made products are easily among the best Hawaii souvenir ideas. Step inside most Hawaii gift shops and you'll spot ready-to-go gift baskets or bags loaded with different flavors of Hawaii. This can range from tropical fruits, Hawaiian coffee beans, snacks, candies, bath products, and even rum. Each hamper is carefully curated with mementos to help you remember everything and anything that you love about Hawaii.
Where to Buy: Hawaii's Gift Baskets and Tastes of Aloha
9. Classic Hawaiian Shirts
Looking for cheap souvenirs from Hawaii? Classic Hawaiian shirts are great, inexpensive gift ideas for those on a budget. There is no shortage of shirts in various tropical prints on the Hawaiian islands. The best part? You can find a variety of designs and quality at affordable prices. Not a fan of the big and bold prints? Don't fret. Aloha shirts with smaller, subtler prints are also available in most Hawaiian shops.
Where to Buy: Kahala and Avanti Hawaiian Shirts
10. Honolulu Cookie Company Cookies
In search of the best souvenirs from Oahu? You certainly can't go wrong with treats from the Honolulu Cookie Company. A paradise for people with sweet tooths, this cookie company specializes in island-inspired shortbread cookies. The pineapple-shaped ones are the store's best-seller, but you're free to choose from lots of other different flavors, including coconut, Kona coffee, and macadamia. Moreover, chocolate-covered and jam-filled cookies are likewise available. A trip to one of the Honolulu Cookie Company stores should definitely be on your itinerary of things to do in Honolulu!
Where to Buy: Honolulu Cookie Company
11. Black Pearls
Looking for truly special Hawaii souvenirs for your significant one back home? Why not go for jewelry adorned with Tahitian black pearls? While these pearls are harvested from the waters of the nearby Tahiti, they are rather popular among Hawaiian tourists. With their romantic hues and iridescence, jewelry featuring these gemstones will undoubtedly captivate its recipient.
Where to Buy: Honolulu Jewelry Company and Black Pearl Source
12. Sweets from Big Island Candies
Big Island Candies is one of the top places to go if scrumptious food souvenirs from Hawaii are what you're after. Similar to Honolulu Cookie Company, they offer some of the best shortbread cookies in Hawaii, with their Milk Chocolate Dipped Macadamia Nut Shortbread being their most popular item.
Additionally, they also have other baked treats, such as biscotti, brownies, and Manju, a Japanese dessert with a Hawaiian twist. Gifting a box or two of these confections will surely bring sweet delight to your friends and family.
Where to Buy: Big Island Candies
13. Koa Wood Products
Koa wood is sought-after by natives of the island. Extremely durable, this native wood has been used by Hawaiians for centuries, even forging weapons from its lumber. Besides its durability, the wood is also famous for its distinct, rich colors and interlocking grain pattern.
Though it has been around for a while, Koa wood products remain immensely popular among tourists. You can find Koa wood products ranging from large pieces of furniture and surfboards to small bowls and intricate musical instruments. As such, there are plenty of options if you're looking for Hawaii merchandise made from Koa wood to take home with you.
Where to Buy: The Koa Store and Hawaiian Koa Company
14. Hawaiian Jewelry
Looking for the best Hawaii souvenirs that you can pass down from generation to generation? Hawaiian jewelry is undoubtedly the way to go! Inexpensive Hawaii-inspired accessories are common in almost all gift shops. But for traditional Hawaiian jewelry made to last, opt for more reputable specialty stores with trained jewelers. From beach-inspired necklaces made from seashells to gold bracelets and pearl necklaces, you'll certainly have plenty of options for a special keepsake to take home. Some stores even offer customizations, so you can add your own personal touch to your piece.
Where to Buy: Maui Divers Jewelry and Royal Hawaiian Heritage Jewelry
15. Li Hing Mui (Dried Chinese Plum)
Li hing mui (pronounced lee-heng-moo) or dried Chinese plum boasts the perfect balance of sweetness, saltiness, and tanginess. As one of the most popular snacks in Hawaii, it comes in several forms. Grab a bag of either whole dried plums or powdered li hing mui so you can sprinkle its unique flavor combination on poke, chicken, and plenty of other Hawaiian dishes. You can likewise buy li hing mui-flavored snacks such as dried mangoes, gummy bears, and even popcorn.
Where to Buy: Snack Hawaii and Lin's Hawaiian Snacks
16. Pineapple Wine
Hawaii is blessed with an abundance of pineapples and, as an effect, an assortment of pineapple-inspired food souvenirs. Among them is pineapple wine, a sweet and delightfully fruity drink that's perfect to pair with your favorite savory dishes. Or, why not enjoy it after your meal as a dessert wine? You can even stir it into your favorite fruity cocktail recipes if you like! And if you're looking for things to do in Maui, visit MauiWine, where you'll find some of the best pineapple wines in the country. Tour the vineyards and go wine tasting before you pick up the perfect bottle for yourself.
Where to Buy: MauiWine
17. Fresh Flower Leis
Fresh flower leis might just be what Hawaii is known for. These garlands embody the true Hawaiian aloha spirit, symbolizing love, friendship, celebration, and honor. It's among the best Hawaii souvenirs to give your special someone! Admittedly, traveling with fresh flowers can be difficult, but if stored correctly, flower leis can last up to two weeks.
To keep your flower lei fresh on the journey back to the mainland, place it inside a plastic container with gel ice packs. Alternatively, you can buy pre-packed ones at the airport or opt for flower leis made from artificial flowers.
Where to Buy: Flower Leis and Hawaii Flower Lei
18. Hula Girl Figurine
Similar to the flower lei, the hula girl is another iconic Hawaiian imagery. As such, a hula girl figurine is a quintessential Hawaii souvenir to buy. Get one for your car's dashboard and be reminded of luaus when you glance at the swaying hula girl. You can get these tiny dancers in grass skirts in different poses, with some even playing the ukulele. They'll certainly make a great companion on road trips!
Where to Buy: KC Hawaii and AlohaOutlet
19. Hawaiian Music and Instruments
Are you or do you have a budding musician at home? If so, then you should definitely indulge yourself in some Hawaiian music. Be it a CD with island tunes or traditional musical instruments, Hawaiian music will definitely take you back to your dream tropical getaway. Pick up a CD of luau music with percussion and string instruments, or singers and their soft melodic harmonies. Whatever you choose, the tunes will transport you to the land of aloha spirit. Traditional instruments such as the ipu, ohe hano ihu, and 'ukeke (not to be confused with the ukulele) are also some popular choices among tourists.
Where to Buy: Aloha Hula Supply and Hawaiian Music Store
20. Maui Gold Pineapple
Horticulturists at the Maui Gold Pineapple Company spent years searching for the best-tasting pineapple. And in the 1970s, they developed the sweetest and most flavorful pineapple, not just in Hawaii but in the world: the Maui Gold. So if you're in Maui for your Hawaii honeymoon, make sure to pick up a Maui Gold pineapple or two, or eight! It is famous for its extra sweetness, low acidity, and high vitamin C content. Perfect for snacking or turning into desserts, this special fruit guarantees a delicious bite every time.
Where to Buy: Maui Gold
21. Hawaiian Quilts
Bring a little piece of Hawaii into your home with handmade Hawaiian quilts. First introduced to Hawaii in the 19th century by missionaries, quilting is a celebrated art form on the islands, with families gifting quilts to new brides and parents of newborn babies. Not only are they visually stunning, but these quilts also serve more practical purposes. You can find the island-inspired designs and patterns of these quilts on different household items, like beddings, oven mitts, and potholders to name a few.
Where to Buy: Hawaiian Quilt Wholesale and Moana Quilts
22. Hawaiian Shell Necklace
Nothing says an island vacation quite like a shell necklace around one's neck. These Hawaiian necklaces are part of the island's culture and history — said to bring good luck to sailors and bring them back home safely. They continue to symbolize goodwill, though they also can mean tranquility and leisure among vacationers. Truly, this accessory is among the best souvenirs from Hawaii as it offers a sense of easygoingness even if you're back to the hustle and bustle of the daily grind.
Where to Buy: Flotsam & Co and Lavahut
23. Hawaiian Rum
Looking for Hawaii gifts for him? Then a bottle of Hawaiian rum is the perfect gift. Hawaii is home to a number of distilleries, all of which offer high-quality rum with different styles and flavors. Pick up a bottle of classic, pure sugar rum or one with a more unique, innovative flavor profile, such as coffee and pineapple. Some of the best rums in Hawaii are produced by Koloa Rum which uses the finest pure cane sugar and rainwater from the mountains to create their premium booze.
Where to Buy: Koloa Rum Company and Ko Hana
24. Hawaiian Honey
Home to some of the rarest and most remarkable flora species in the world, Hawaii produces some of the most exquisite organic honey. All over the Big Island, you can find bottles of raw, unfiltered, and organic honey with unique flavors like Lehua Blossom and white Kiawe. Other flavors like lemon, lavender, vanilla, and cinnamon are also quite popular among locals and visitors. For foodies with more adventurous taste buds, grab a bottle of Hawaiian chili pepper-infused honey and experiment with it!
Where to Buy: Raw Hawaiian Honey Company and Rare Hawaiian Honey Company
25. Crack Seeds
Can't get enough Hawaii treats to buy as souvenirs? Grab a pack of crack seeds! Made from dehydrated fruits marinated in different flavors, these Hawaiian snacks can be found in dedicated "seed shops." You can likewise purchase crack seeds in grocery stores, drugstores, and even at the airport! Not only do they offer a unique taste of the islands, but they are among the best cheap souvenirs from Hawaii too.
Where to Buy: Kaimuki Crack Seed Store and Crack Seed Center
Best Places to Buy Hawaiian Souvenirs
Besides the ones mentioned above, here are a few more places where you can shop for Hawaiian souvenirs.
1. Grocery Stores
Address: Multiple locations
If there are no specialty gift shops in your area, head over to the nearest grocery store! You can find several major grocery store chains on the different islands, including Costco, Walmart, and Best Buy. While you may not typically expect anything out of the ordinary from chain stores, certain branches in Hawaii, like the Best Buy in Honolulu or the Costco in Maui, offer local items exclusive to the island! This includes food items, clothing, houseware, toys, and books.
2. ABC Stores
Address: Multiple locations
Since the 1930s, ABC Stores have been providing tourists and visitors with souvenirs and gifts from Hawaii. Undoubtedly one of the most famous souvenir shops in the state, they boast a vast assortment of made-in-Hawaii products. Discover everything you could want and need here, like food items, apparel, locally-made cosmetics, home décor, and accessories. Moreover, they also have a great selection of eclectic novelty souvenirs, like Hawaii keychains, mugs, refrigerator magnets, coin purses, and many more.
3. Ala Moana Center
Address: 1450 Ala Moana Boulevard Honolulu, HI 96814
Just a few minutes outside Waikiki, you'll find Honolulu's premier retail destination: Ala Moana Center. Housing over 350 stores, you'll be able to find everything you need and more at this establishment. It even features ABC Stores and Big Island Candies branches within its premises, so you can easily pick up different items and gifts from different stores while in just one location.
4. Hilo Hattie
Address: Multiple locations in Oahu, Maui, Big Island, and Kauai.
Looking for Hawaiian fashion items to bring back home? If that's the case, Hilo Hattie is the one-stop shop for all your tropical clothing needs! Named after the famous Hawaiian singer and hula dancer — Hilo Hattie — this chain of Hawaiian gift and souvenir stores has served as an institution among vacationers for the last 50 years. Visitors of Oahu, Maui, Big Island, and Kauai are treated to the stores' extensive catalog of Hawaiian apparel, including aloha shirts, dresses, footwear, and accessories.
5. Waikiki Shopping Plaza
Address: 2250 Kalākaua Ave, Honolulu, HI 96815
Situated along one of the busiest shopping districts in Hawaii, the Waikiki Shopping Plaza is a popular shopping destination for both locals and tourists. This multi-level shopping center will have you strolling through a myriad of stores and boutiques, ranging from high-end, world-class brands to shops offering unique presents you can only buy in Hawaii.
Best Gifts From Hawaii for Your Friends and Family
Keep the memories of your tropical getaway alive with mementos from Maui, Oahu, Kauai, and the other islands of Hawaii. The possibilities for the best Hawaiian gifts and souvenirs are endless! Regardless if you want unique presents and special mementos or something fun and inexpensive, it's a breeze to find what to buy in Hawaii for family, friends, and even yourself.