The Best Kauai Hotels For Your Hawaiian Vacation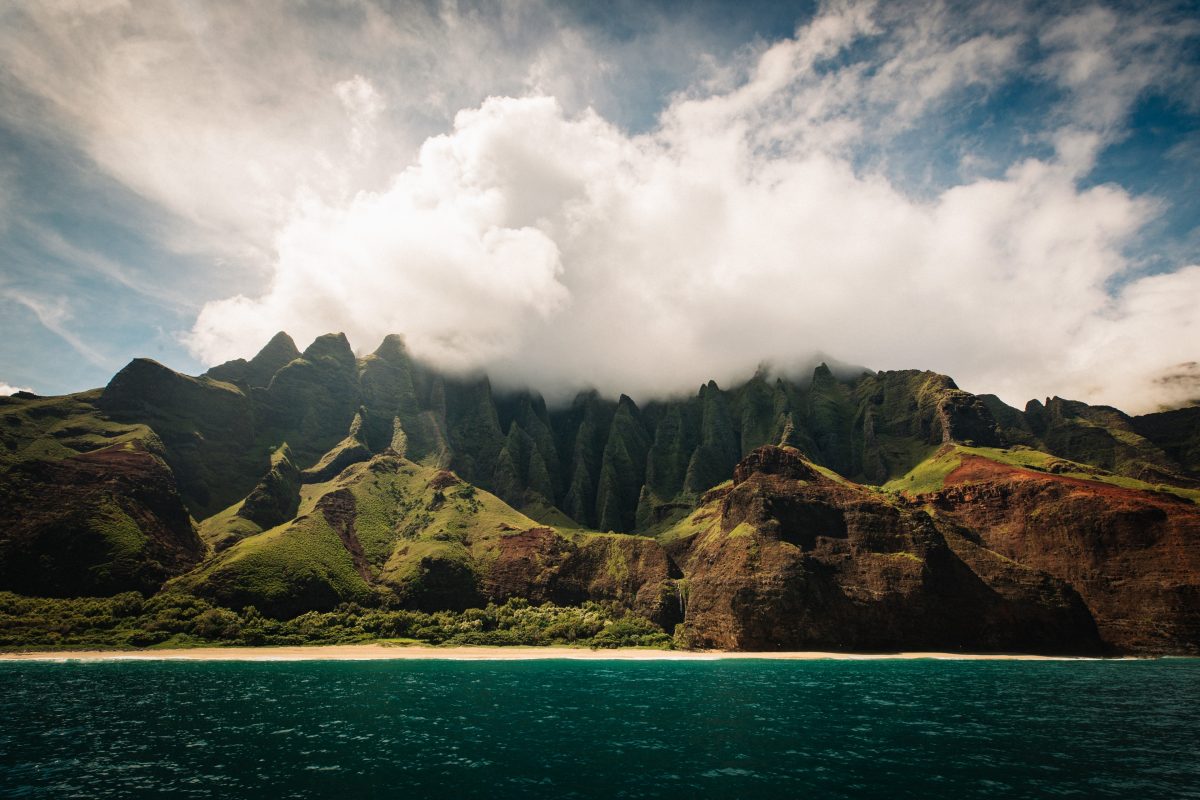 You've booked your ticket to Kauai, Hawaii. However, you still haven't found a Kauai hotel you could stay in. Don't worry 'cause we've got that covered for you!
In this guide, we're going to look at the regions on the island and show you some of the best Kauai hotels for your Hawaiian vacation. The first step is figuring out where on the island you want to make your short-term home base.
Where To Stay In Kauai
Where to stay on Kauai really depends on the accommodation you're looking for and what you like to do during your stay. The island has four major regions. The North Shore, East Side, South Side, and West Side.
South Side
This region's major cities are Koloa, Poipu, and Lawai. In this region alone, you have many resorts to choose from and some amazing vacation rentals too. The weather is nearly perfect – sunny with limited humidity, all year long. You won't have any problem looking for a place to eat because there are lots of them in the area.
North Shore
On the North Shore, you have the cities of Princeville, Kilauea, and Hanalei. Here you'll find Hanalei Bay and the beginning of the beautiful NaPali Coastline. The region has lush scenery, beautiful beaches all with the majestic mountains as a backdrop. You may even find hidden beaches, waterfalls and tons of other amazing natural wonders.
This area is a great place to stay in if you're into outdoor activities like hiking. One thing to note is that unlike the south side, this side of the island gets some rain during the winter months.
East Side
This region is sometimes called the 'Coconut Coast'. Its main cities are Lihue, Wailua, and Kapaa. This is a much more budget-friendly side of the island. It is also dotted with local beaches that may not have all the spectacular views as some of the others.
But it offers you the chance to mingle with the locals. The East Side is also closer to most of the historical and cultural sights. You have a choice of great hiking paths as well.
West Side
The West Side's main cities are Waimea and Hanapepe. It is probably the most isolated part of the island. Though it still has great accommodations, it's not as lush and activity-riddled as the other regions.
Kauai Accommodations
Once you've decided on what side of the island you'll be staying, you can begin to look for the right accommodations to fit your vacation's needs. Many Kauai resorts offer great amenities and a wonderful place for you to relax in when you're not exploring this amazing Hawaiian island.
Book A Room In These Kauai Hotels And Resorts
Your first options are to check out one of many Kauai beaches resorts or hotels. Each of these accommodations has its own unique activities and along with that pros and cons. So, let's look at a few of the best on the island.
This resort is located in between the beautiful maintain and Hanalei Bay. With beautiful rooms and a view from the lobby that is absolutely amazing, you'll be very happy to book this as your base for your adventures around the garden island of Kauai. The lobby is on the top floor of the resort. This allows for unobstructed views of the beautiful beach and clear blue waters.
The resort itself has many spectacular restaurants that source their ingredients from the island. The Princeville Resort also offers tours and outdoor activities on the large private ranch that is located nearby. This Kauai beach resort is located on the north side. This affords you access to the beaches lining the majestic NaPali coast.
This resort is located on the east side of the island. It offers many luxurious amenities as well as access to some of the best beaches on the island. If the beach isn't your thing then check out the biggest outdoor pool in Hawaii. You can lounge the day away with an umbrella drink in one hand and that book you've wanted to read in the other.
There are restaurants, a golf course, and a spa all within the confines of the Kauai Marriott Resort so you never have to worry about not being able to find something to do. The resort also offers rentals of canoes, surfboards and such to help accommodate your every outdoor activity need.
3.
Westin Princeville Ocean Resort Villas
When you see that there is no beach nearby, you may take this resort out of the running. But the Westin Princeville Resort has a complimentary shuttle that gets you to one of these spectacular beaches whenever you want. For those that just want to lounge around the resort, there is plenty to do with the pools and other amenities.
At this resort, you get to choose from a variety of condo units that are fully equipped with everything you need. You to even cook your own meals. This is especially good for those that are on a strict diet or have food allergies that make it hard to eat out.
4.
Grand Hyatt Kauai Resort and Spa
Situated on the south side with an amazing view of the ocean, the Grand Hyatt Resort is a great choice if you're looking for luxury and convenience. The resort has beautiful pools and lagoons, a spa and a good course as well as several restaurants at your disposal. This resort even offers native performances occasionally.
This will enrich your stay and allow you to get a little taste of the island culture. It is located near many great shopping opportunities. Plus, it is easy to book tours and activities to do away from the resort.
5.
Waimea Plantation Cottages
If you're looking to get away from the crowd of the north and south side, then take a trip over the West Side. The Waimea Plantation Cottages are built to look like the sugar plantation cottages of years gone by. There are even a few that have oceanfront views. They do offer a pool, but the charm is in the beautiful scenery surrounding this resort.
Cottages are available that will support a large family or group. You can access many great restaurants nearby or you can simply cook your own meal in the kitchen in your cottage.
Not Much Of A Hotel Person?
If the resort life is not something you're into or you're looking for something with a little more privacy, then you have more options available to you now. With the growing popularity of house-sharing and hostels, there is something for everyone.
Find An Airbnb In Kauai
Many rentals are available on these sites. It may be perfect for the family who wants to do their own thing and perhaps saves a little money by cooking their own meals. Airbnb offers a multitude of options for you to choose from.
Or Find Hostels To Meet Fellow Solo Travellers
If you're travelling solo and on a budget, then you can stay in the hostels on the island. Hostels sometimes is a great way to go. In most cases, as you will meet many great people. Some hostels often have activities planned for you.
Final Thoughts…
No matter what hotel or accommodation you choose, we're sure you'll have a one of a kind memorable Hawaiian vacation in Kauai. We hope that our guide has shown you the Kauai hotel you're looking for and has readied you to finish out all your vacation plans.
Now check out all the many things to do in Kauai, Hawaii!