The Best 20 Coffee Shops You Must Visit In The U.S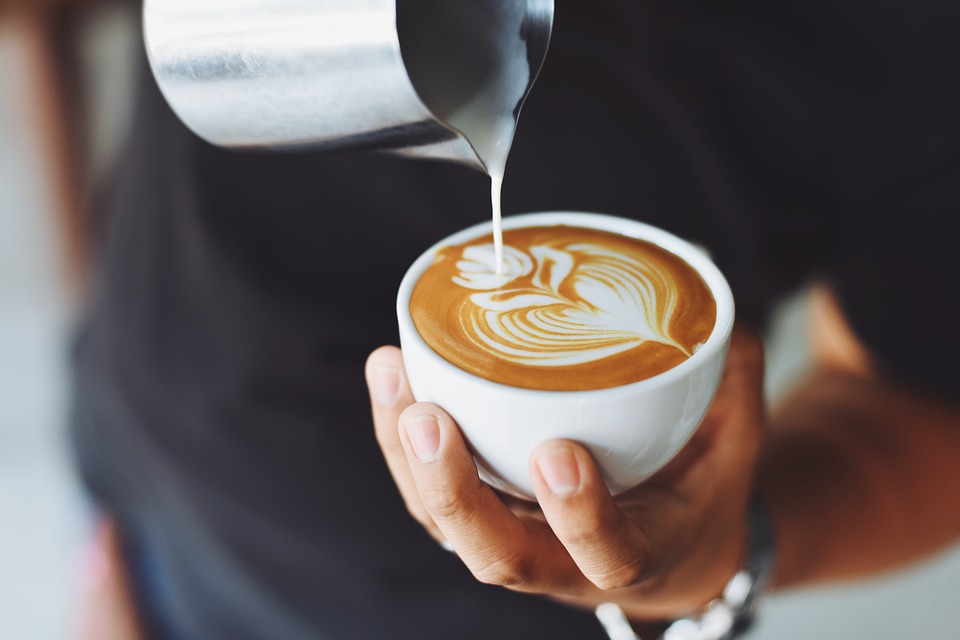 Do you live for the smell and taste of rich and aromatic coffee? Whether you're a coffee lover and living in the U.S., or visiting the country, you're in for a treat—a coffee treat! Let us help you sip your way from state to state in search of the best coffee shops!
For a big coffee lover country as the United States, it's not surprising to see the ubiquitous influence of coffee shop franchises in every state. But we don't want to settle for an average cup of coffee. In fact, it's high time we try the best coffee every state has to offer one cup at a time.
Nestled in Birmingham, Alabama, Domestique Coffee focuses on Haiti coffee. In fact, their Haitian nitro cold brew coffee is what catapulted their brand into stardom. Today, Domestique Coffee has been a household name when one searches for the best coffee shop in Birmingham.
What makes this coffee shop stand out is how owners and brothers Nathan and Michael Pocus meticulously source high-quality coffee beans from Haiti. They also roast small batches at a time into perfection. This simply provides every customer with easy access to high-quality coffee.
Domestique Coffee is located at 200 41st St S, Birmingham, AL 35222.
What started out as a coffee cart on a bicycle that served cold brew at food truck roundups, Panther Coffee now has multiple locations across Miami, Florida. This coffee shop aims to bring to the table only the finest coffee beans around the world. They also freshly roast their coffee beans in their vintage pre-World War II Probat coffee roaster.
Panther Coffee takes great pride and care in preparing their coffee. They make sure that the natural sweetness and flavor are not lost in the roasting process. They also have information sheets about the growers of their coffee beans. This makes every cup of coffee as transparent as possible.
Good coffee isn't just about its great taste. Sometimes, the good story behind it makes the coffee all the richer, flavorful and worth every penny. Growing their own coffee in their family farm in Brazil, Peixoto Coffee is a testimony of a real from crop-to-cup experience that every coffee lover truly appreciates and enjoys.
Spanning over 100 years of coffee tradition, the Peixoto family has continuously handed down their love for coffee growing from generations to generations. And with the evolution of the modern specialty coffee lovers, Peixoto Coffee takes into consideration of how quality, traceability and origin-based flavor are of importance today. Peixoto Coffee is located at 11 West Boston Street, Suite 6 Chandler AZ, 85225.
New Orleans is mostly known for its round-the-clock busy nightlife and live-music scene. However, if you're ever in town in search of the best coffee shop, you better grab a seat and enjoy a cup at Cafe du Monde.
Serving the classic french-style coffee, Cafe du Monde is known for serving chicory coffee and beignets for more than 150 years. This has allowed them to stand the test of time and establish itself as one of New Orleans' institutions.
Two cafes, a roastery, and some of the best employees later, Blue Sail Coffee in Conway Arkansas has come a long way. What started out as a keen observation, founding owner Kyle Tabor planned and launched Blue Sail Coffee with one mission in mind — to bring the community together. Owners of Blue Sail Coffee continues to achieve this by offering only the best coffee along with the best service through his passion.
Enjoy a cup of coffee specially sourced from all over the world — from Congo, Burundi, Colombia to Brazil — in their cozy and laidback coffee shop. You can find Blue Sail Coffee shops in Conway and Little Rock.
Imagine getting your coffee in a vintage bus and with coffee beans being roasted in a frying pan. That's how Uncle Leroy's Coffee started brewing its way into popularity. Today, they already have a coffee shop but all the vintage vibe is still present — with in-house roasted coffee beans and manual espresso. They also allow guests to enjoy all the action from their awesome 8-seater bar.
This coffee shop's goal is to take it slow and create a moment that leaves a lasting impression. Through the years, Uncle Leroy's Coffee has crafted its name as a well-loved and sought-after coffee shop in Anchorage, Alaska.
Take a sip of the best coffee in Asbury Park New Jersey while being just a few blocks away from the ocean. This is what Cafe Volan offers — the cool vibe and good coffee. With its excellent selection of beans and roasters, every trip to Cafe Volan is always worth it. You can find the Cafe Volan at 510 Bangs Ave 07712 Asbury Park, New Jersey.
There's nothing like a wide and open space where everyone can come in and enjoy good coffee. Located in San Francisco, California, Sightglass offers the best coffee in town by paying careful attention to detail — from the sourcing of the best beans to using different roasting processes.
As the name of this coffee shop suggests, Sightglass offers its customers an open view of the complex process of roasting coffee. They believe that sharing the process of how each cup is prepared creates a connection with their customers. Sightglass is freshly brewing at 270 Seventh Street San Francisco, CA 94103.
If you want a jolt of Asian caffeine, head over to Cafe Phin coffee shop in Orchard Street, New York. This Vietnamese coffee shop is a proud brainchild of Sahra Nguyen, founder of Nguyen Coffee Supply.
Cafe Phin highlights the Vietnamese specialty coffee — the arabica bean of Vietnam and robusta bean. Guests can enjoy coffee through a variety of methods, such as classic drip, pour-over, and phin. This Vietnamese coffee shop is also popular for inventive drinks such as the ube iced latte (purple yam latte). The aesthetically beautiful cup of vibrant colored ube latte is surely something for those who seek something unique and to spice up their Instagram feed.
La Colombe in Philadelphia was born out of the premise "America Deserves Better Coffee." With this in mind, they continue to strive to bring only the best coffee by sourcing coffee beans with care and incorporating coffee traditions from around the globe. All the hard work and passion have placed La Colombe as a famous and well-loved coffee shop in Philadelphia.
If you're ever in Philly, join the craze of La Colombe's iced coffee, which is made with hot coffee and a double shot of espresso. You can also enjoy their in-house bakery, wood-fired pizza, and even a rum distillery.
A coffee shop with a heart — now, that's a catch! Giv Coffee is considered a hidden gem in Canton Connecticut. Not only do they serve good coffee but they tie their goals with a good cause. Co-owners Jeff and Emily ensure that their coffees are purchased responsibly and farmers get a fair price for their crop. Aside from that, Giv Coffee gives directly to those in need with each bag they sell, which perfectly explains their name.
Next time you're in Canton, head on over to Giv Coffee and pick from a variety of espresso-based drinks, which are made using their state-of-the-art La Marzocco espresso machine. Or you can simply enjoy a delicious cup of brewed coffee.
Publik Coffee founders believe that coffee breeds community and a coffee shop anchors them to the ground. This is why this coffee shop meticulously sources their coffee beans from around the globe, including Rwanda, Costa Rica, Peru and Sumatra. They also carefully brew them on an Alpha Dominche Steampunk craft-brewing machine made in Utah.
Aside from the best coffee in town, Publik Coffee offers pastries, chocolates, and jams. Make sure to drop by Publik Coffee and experience specialty coffee like no other.
There's something about a coffee shop that not only offers the best coffee but also the best intentions. Refuge Coffee comes in coffee trucks in vibrant red color catering to the locals of Clarkston Georgia and beyond. The ultimate goal of this coffee shop is to create a safe and welcoming space for people to get to know their refugee neighbors.
Refuge Coffee's red trucks boast of some of the best grinding, brewing, and refrigeration generator equipment in the coffee industry. These all help create the tastiest coffee in town.
Cuvée coffee shop's initial offering is the Nitro Cold Brew in a widget-activated Nitro can. Aside from this popular offering, Cuvée, which is nestled in Austin Texas, dedicates itself in sourcing coffee beans from only the best farms. This coffee shop helped in jump-starting the city's specialty coffee culture. Cuvée coffee shop serves pour-over, espresso, and cold draft coffees.
Big Shoulders Coffee is Chicago's fresh roasted, no-nonsense, craft coffee. This coffee shop aims to only offer the best drinks by roasting specialty coffee not just to its customers but also to local restaurants, offices, and grocers.
They are among the few coffee roasters in Chicago capable of producing their own coffees excellently. They prepare coffee meticulously that you can taste the attention to detail in every coffee cup. Aside from good coffee, Big Shoulders Coffee is proud of their hospitality. They put an incredible value on great service, kindness, and manners.
If you're ever in the iconic Indianapolis City Market, in Downtown Indianapolis, don't miss the chance to walk over to Mile Square Coffee for their brews. This coffee shop offers light to medium craft coffees that are roasted in Indiana and the greater Midwest. You can also dive into their house specialties, such as their nitro cold brew or smoked bergamot chai latte.
Mile Square Coffee maintains its goal of highlighting the best potential flavor of each coffee. This is why they roast their coffee beans from light to medium level, allowing you to taste their unique characteristics.
How can you resist sipping good coffee in a premier oceanside location? Daylight Mind Coffee Company allows you to experience this and more. This coffee shop is also a restaurant, bakery, and coffee school nestled in the heart of Kona, Hawaii. If you're looking for an extraordinary experience with the best coffee in town, don't skip a chance to visit Daylight Mind.
One of the best ways to serve with compassion is to offer customers high-quality, unique, and traceable coffees carefully sourced only from the best farms. This is the main vision of Horizon Line Coffee: serve good coffee and care about others.
Located in downtown Des Moines, Iowa, enjoy a good cup of espresso, cold brew, a variety of pour-over coffee among many other options. Horizon Line Coffee is situated at 1417 Walnut St., Ste B Des Moines, IA 50309.
19.
Stumptown Coffee Roasters
Stumptown Coffee Roasters is a Portland-based brand that started roasting in 1999. Today, it has become one of the most well-loved and ubiquitous coffee brands in the country. If you visit this coffee shop, don't forget to try their most-popular coffee, the Hair Bender Espresso. People also come back for their nitro cold brew, iced americano and mocha cappuccino. Take a trip to Stumptown Coffee Roasters soon.
Sitting in Louisville, Kentucky, Good Folks Coffee is a coffee roaster company providing coffee to cafes, restaurants, offices, groceries, and homes throughout the US. They serve the best coffee in town, with consistency and flavor in mind. Aside from that, they cleverly categorized their coffees as original, strong and bright, and color-coded to blue, red and yellow, respectively. Good Folks Coffee is located at 1151 South Shelby St. Louisville, KY 40203 Shelby Park.
Final Cup of Thoughts
If you're a coffee-lover, try expanding your coffee horizons by exploring one coffee shop at a time. This not only exposes you to the different flavors of coffee but also to the different cultures that make up every cup of the best coffee a town has to offer. Hopefully, this list will narrow down your choices and lead you only to the best coffee experience worth every sip.